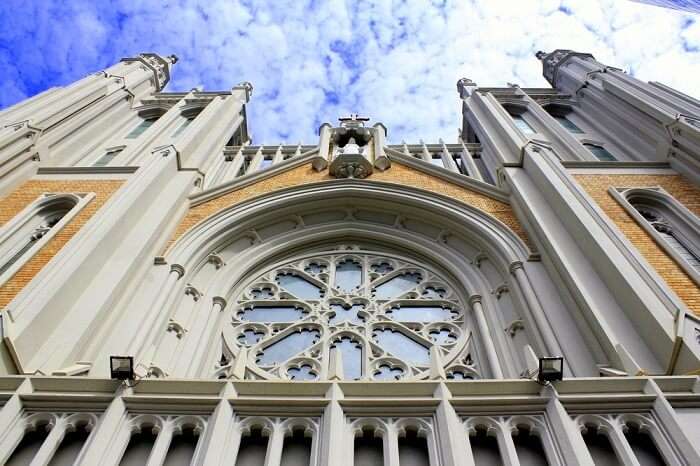 Wellington is the center of all administrative activities and political paparazzi and is known to be one of the most populous urban areas in New Zealand, bustling with traffic. Now, if you're not a fan of pollution and city lights, and identify yourself as an old soul, head to these churches in Wellington that keep the rustic charm of the capital alive and are sure to send you in a trance with their sheer beauty.
10 Gorgeous Churches In Wellington
Here are 10 Wellington churches that deserve a "stop and stare" moment during your holiday in New Zealand. Add them all to your itinerary at once!
1. Old St. Paul's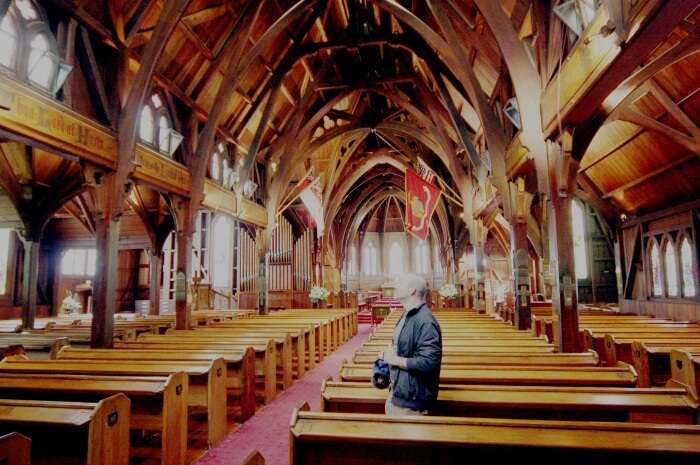 Built during the second half of the 19th century, Old St. Paul's church stands tall as one of the oldest churches in Wellington and a symbol of New Zealand's heritage. The infamous Gothic Revival style of architecture makes it one of the most popular wedding venues in Wellington and is a must visit. Who knows if you're lucky you may witness a couple exchange vows.
Location: Mulgrave Street, Wellington
Must Read: 8 Museums In Wellington: 8 Places That Depict The Socio-Cultural History Of New Zealand
2. Futuna Chapel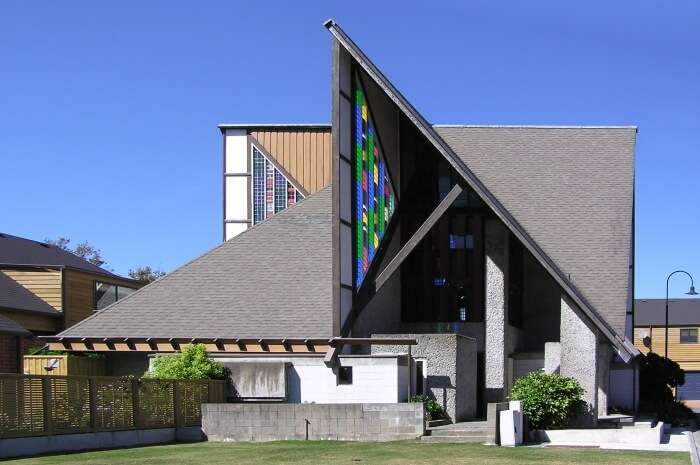 Named after the Pacific Island of Futuna, this chapel stands witness to a number of different architectural traditions. The Futuna Chapel was designed by John Scott during the second half of the 20th century and was awarded the prestigious New Zealand Institute of Architects' gold medal in 1968. For architects and designers, photographers or anyone mildly obsessed with symmetry and design, this building is the perfect blend of traditional architecture and modern innovation.
Location: Friend St, Karori, Wellington
3. St. Marys of the Angels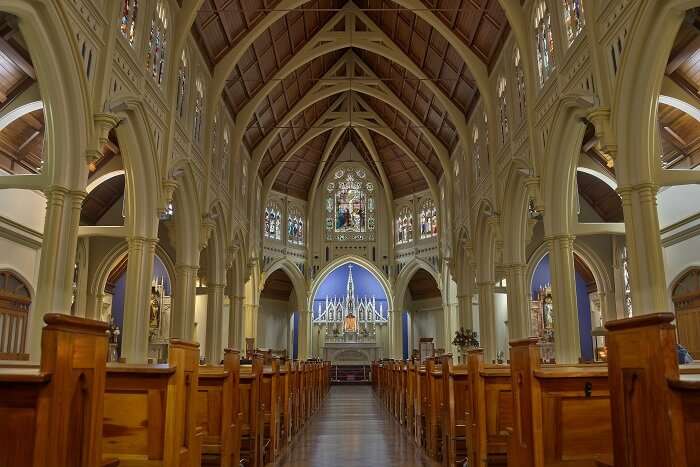 Want to attend the 11 AM Sunday mass? Can't hold in the thoughts and want to confess? Or just looking for something #Instaworthy? The interiors of St. Marys of the Angels church are just perfect for every mood. Built during the early 20th century, it is part of the few churches in Wellington that are regarded as places of outstanding historical and cultural significance.
Location:
Suggested Read: 8 Fascinating Places To Visit In Wellington That'll Help You Explore This Beautiful City!
4. Sacred Heart Cathedral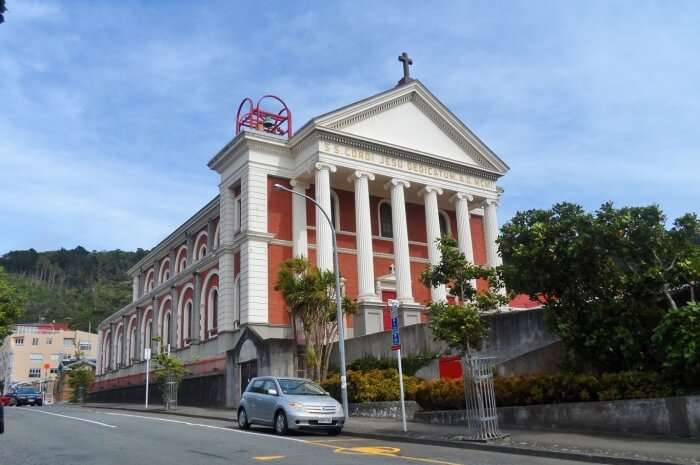 Locally known as the Basilica, the Sacred Heart Cathedral aka Cathedral of Wellington was closed on Friday 13 July 2018 following an earthquake risk. This, however, did not diminish the spirit of the Roman Catholic community in Wellington who continue to attend regular mass and celebrate the feast of the Immaculate Conception during the first week of the month of December. A life-size painting of the Sacred Heart of Jesus dominates the interiors where the first bishop of Wellington lies buried.
Location: Hill Street, Wellington
5. St Gerard's Church and Monastery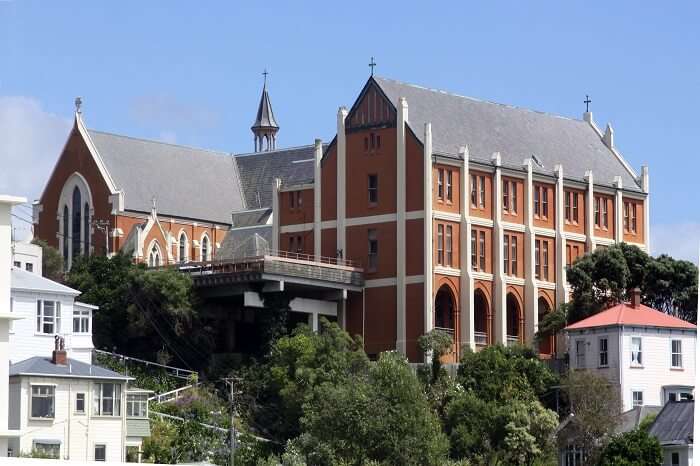 One of the most iconic churches in Wellington, St. Gerard's Church and Monastery, rest on the property of James Edward Fitzgerald who some believe is New Zealand's first Prime Minister. Built during the early 20th century, this Gothic design church was the first of its kind dedicated to Gerard Majella, regarded as a saint by the Catholic church. A mass is held every Sunday at 10:30 AM for public worship following which the complex area is free for exploration. The premise also houses the Institute for World Evangelisation which is used as a training and retreat center for Catholic evangelist missionaries.
Location: 73-75 Hawker Street, Mount Victoria, Wellington
Suggested Read: 8 Best Restaurants In Wellington For Savouring The Best Dishes It Offers
6. St. John's Church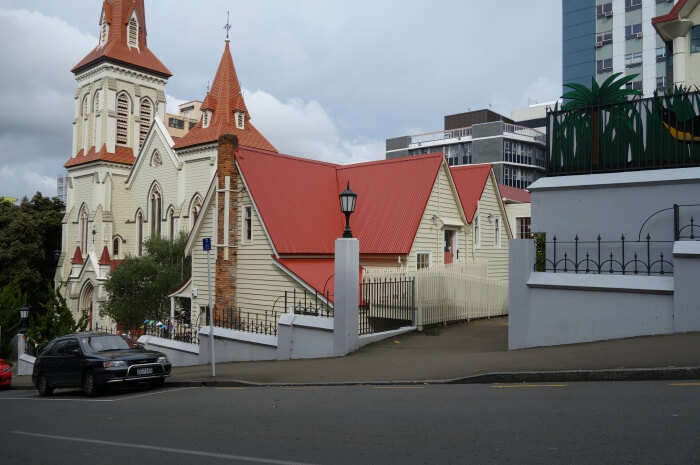 After the old church was burnt down in 1833, Thomas Turnbull designed this Gothic styled architectural wonder which stands as a pillar of New Zealand's diverse cultural history. Renowned as one of the oldest churches in Wellington, St. John's opened its door to the common on 11 December 1885 and continues to be on every tourist map till date.
Location: 166–176 Willis Street, Wellington
7. Christ Church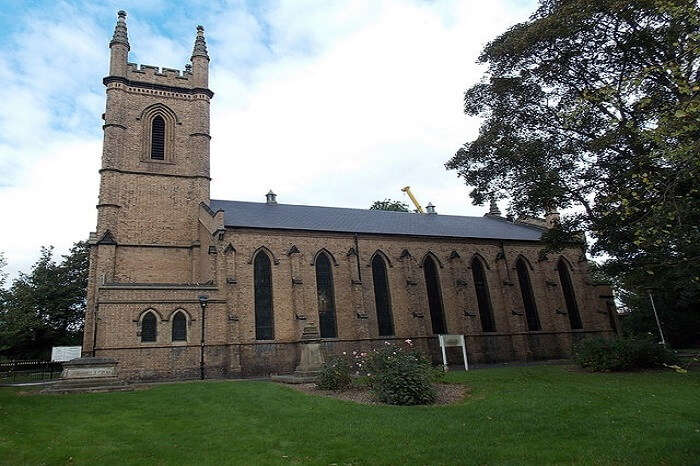 Christ Church is the oldest surviving church that tells the story of the history of New Zealand. Built in the late 19th century, the Gothic Revival architecture of this church was destroyed in 1989 but was soon restored using detailed photographs and architectural drawings. This makes it an interesting place to visit for art lovers and history geeks across the world who are always smitten by its refreshing architecture.
Location: Taitā, Wellington
Suggested Read: 10 Interesting Spots For Shopping In Wellington To Splurge Your Money At!
8. St. Barnabas Church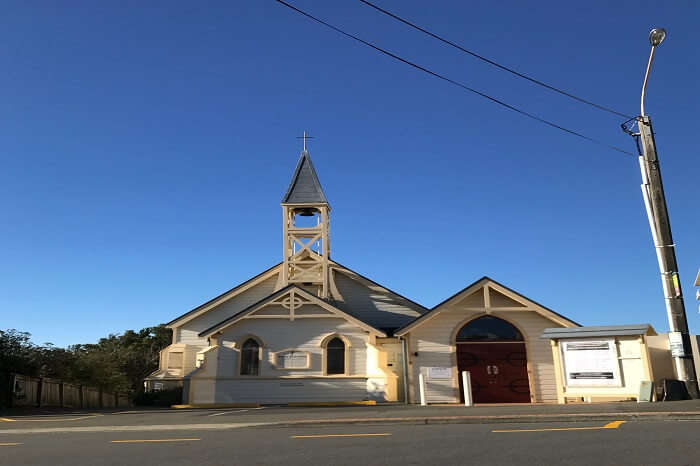 Joshua Charlesworth was the architect of this Anglican church which suffered severe damages due to fire during the early 1900s. With stained glass windows and a choir filling the air with melodies of hallelujah, this definitely deserves a check on your wander-list. Don't miss out the Anglican architecture while taking a tour of this tiny paradise.
Location: 15 Maida Vale Road, Roseneath, Wellington
9. Wellington Cathedral of St Paul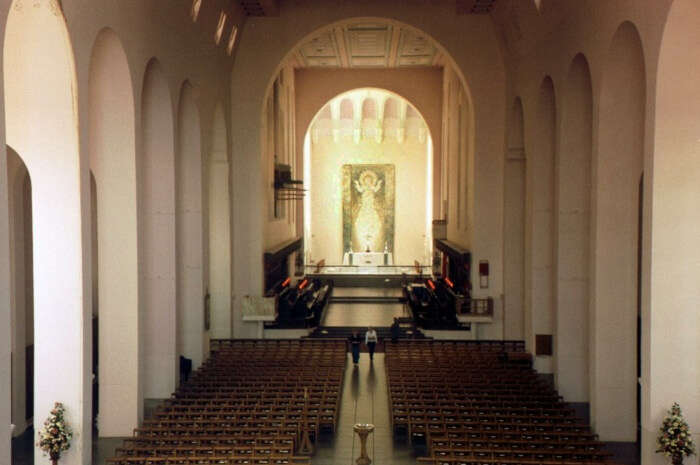 Whether you're in the central business district and need a quick time off or just wandering around Hill Street, you are sure to stumble upon this cathedral church which houses the bishop of Wellington. Soon after the 1931 Hawke's Bay earthquake, the cathedral was reconstructed using reinforced concrete and is now open for Sunday service to the people of Wellington who are gracious enough to extend their helping hand to the lost, last and least.
Location: Hill Street, Wellington
Suggested Read: 9 Cafes In Wellington That Treat You To The True Flavors Of New Zealand
10. St. Joseph's Church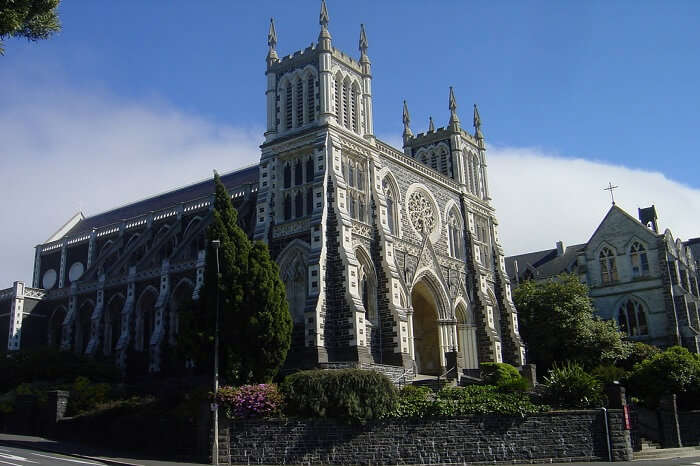 A rather recent addition to the architectural beauty bucket of Wellington is the St. Joseph's Church in the central city suburb of Mt Victoria. Built in early 2000, this modern Catholic church resembles a semi amphitheater with an octagonal foundation with a capacity of about 300. The intricate brushwork adorning the church windows have a story of their own which are often symbolic and are open to interpretation only if someone stops and listens.
Location: Mt Victoria, Wellington
Further Read: Desserts In Wellington: Get Ready To Sink Your Teeth In A Fingerlicking Delight!
Old soul or not, churches have been one of the most calming places and while we understand it might not be a "must have", we definitely recommend taking the road less traveled and visiting these churches in Wellington! For customized packages and a backpack of memories, reach out to TravelTriangle's experts for your New Zealand vacay. And don't forget to write to us about your fabulous holiday experience once you're back from it!
---
Looking To Book An International Honeymoon?
Book memorable honeymoon on TravelTriangle with 650+ verified travel agents for 65+ domestic and international destinations.
---