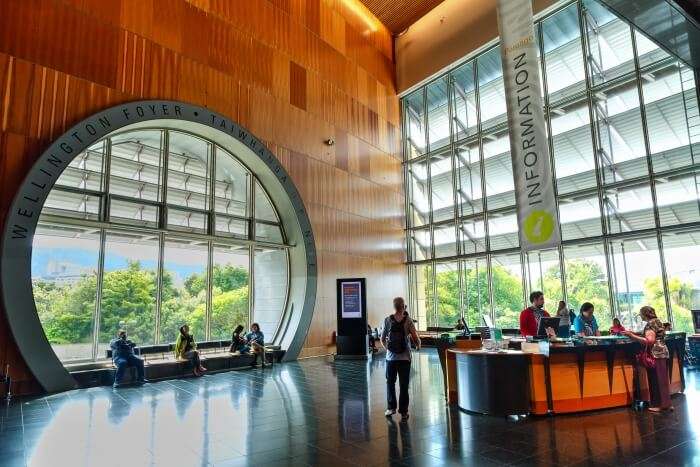 Museums are sites where you can not only enlighten yourself but also entertain and inform. Museums in Wellington are a treasure-trove of knowledge and information regarding ancient society, civilization, historical facts and figures, relics and historical dimensions. Take a look at some of the best-known museums in Wellington, New Zealand. New Zealand is a beautiful place where you find some of the best museums. These museums highlight and bring forth the growth and development of the city, the country as a whole and its inhabitants and residents.
8 Best Museums In Wellington
There are many museums in Wellington, but some of them are one of the places that should not be missed when visiting this beautiful city. Visit these museums to make sure that your trip gets more informative.
1. Museum of New Zealand Te Papa Tongarewa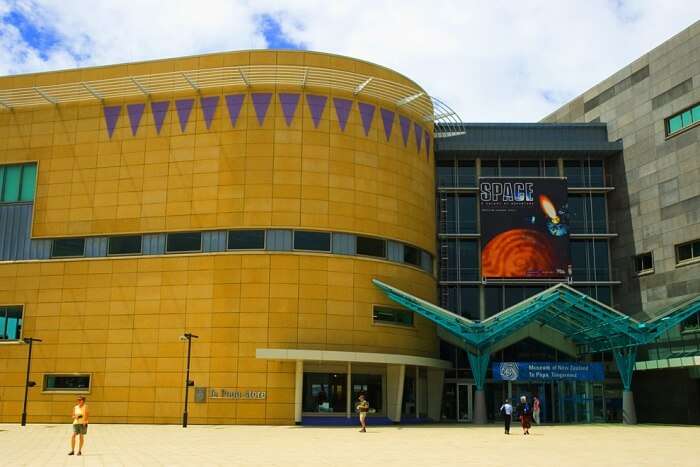 This is certainly one of the best national museums in the whole world. It is comprehensive, complete and inclusive from all angles and in all aspects. Te Papa literally means 'container of treasures' in the Maori language. The museum has fascinated people of all ages. This has also inspired and encouraged generations. The museum exhibits a 4-meter long giant and enormous red squid. Added to it, you can also see, as it also displays, New Zealand's some of the most diverse plants, birds, animals and even sea creatures in the Mountains to Sea Gallery. The exhibits which stand at a whopping 1.5 million approximately, will offer life's most enlightening moments. One or two visits will not be sufficient, that's for sure.
Location: Cable St, Te Aro, Wellington, New Zealand
Timings: 10:00 to 18:00.
Admission Fee: $10 to $50
Must Read: 8 Best Restaurants In Wellington For Savouring The Best Dishes It Offers
2. Colonial Cottage Museum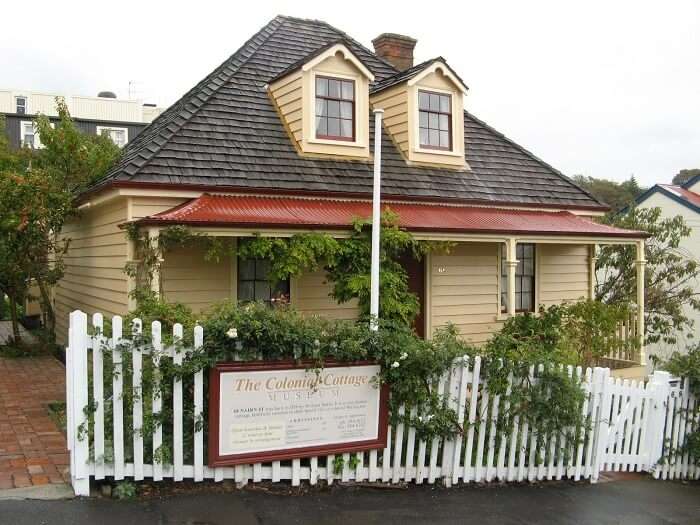 Now, who does not loves to be surprised? Cottage and its very structure have always enticed the humankind. The Georgian Colonial Cottage, which is the oldest home to dwell in Wellington, is exquisite, beautiful and gorgeous. If you explore the house, you will find all the three generations of the famous Wallis family who once lived in this super charming and delightful home in the 19th century. Now, the restored home has its own original furnishings and antiques which offer a fleeting glance and glimpse of life as an immigrant pioneer. There is a heritage garden which is complete with herbs, chickens, and flowers. You can get an idea of how the early settlers might have lived.
Location: Nairn St, Mount Cook, Wellington, New Zealand
Timings: 12:00 to 16:00
Admission Fee: $6
Suggested Read: 10 Beaches Near Wellington For The Most Spectacular Landscapes
3. Reserve Bank and Education Centre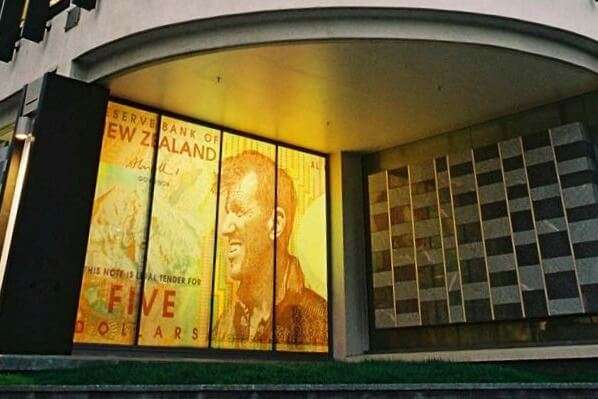 The Reserve Bank Museum will offer some of the unique details regarding the economic heritage of the country, New Zealand. Economy, its heritage and banking system matter a lot. This museum will not only educate you about the economic tradition of New Zealand but also will take you on a journey into the world of finance, economy and monetary issues of New Zealand. You can watch a film regarding the history of currency and find out how heavy and weighty $1 million in $50 notes weighs. Look around and browse through the colorful display of bank notes which was issued over the history of the country. In fact, you will find some of the most important financial and its historical aspects.
An excellent exhibit will enlighten you to learn how coins are struck using dies. This unique story of 'Bank House' will explain to you how the country, New Zealand, concealed and hid its cash reserve during the Second World War (1939-1945) in a solid and concrete bunker under a house in Upper Hutt. You will be surprised to know that here you can also see an early old Monetary National Income Analogue Computer (MONIAC). It was built in the late 1940s so that the flow of money and intricate and complex economic projections could be illustrated and exemplified.
Location: The Terrace, Wellington, New Zealand
Timings: 9:30 to 16:00
Admission Fee: N/A
Suggested Read: 10 Interesting Spots For Shopping In Wellington To Splurge Your Money At!
4. Space Place at Carter Observatory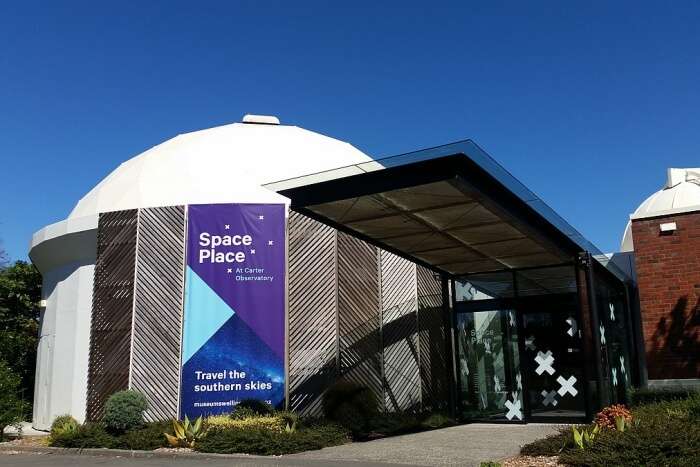 Man has always been enthralled, fascinated and attracted towards knowing, unfolding and unearthing the mysteries and myths of space. This museum, Space Place at Carter Observatory, is located in Wellington's beautiful and exquisite Botanic Gardens. You will discover the southern skies through a host of multimedia-enabled exhibits and displays, unique interactive galleries, the famed, famous and celebrated historic Thomas Cooke telescope and the digital and full dome planetarium.
The state-of-the-art gallery and its displays will give you a celestial experience. In addition to it, you will find the Māori story of creation and also introspect regarding the chance and possibility of life on other planets. Come here to know and discover the observatory's very own black hole. You can also handle a space rock, launch a rocket and certainly watch video stories.
Location: Salamanca Rd, Kelburn, Wellington, New Zealand
Timings: 10:00 to 17:00, Saturday 10:00 to 23:00
Admission Fee: $12.50
5. Wellington Cable Car Museum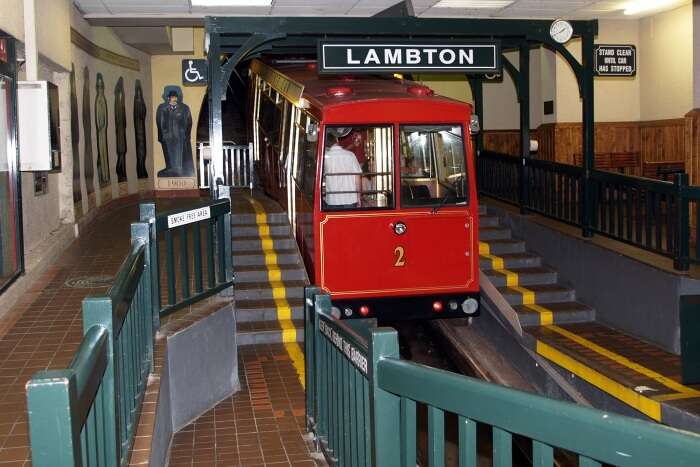 This beautiful and superb Wellington Cable Car Museum which located up the hill from the famous Lambton Quay is appreciable and brilliant in all respects. This transportation service has been serving and has been active for more than 110 years now. At the upper terminal, you will find the former and earlier version of Cable Car Winding House which accommodates two of the most beautiful and original 'grip cable cars'.
In fact, you will be greeted by photographs, informative boards which will take you on a journey of the history of cable car which, at its peak, carried over two million people in New Zealand in the year 1926. You can view the old and prestigious winding gear and even enjoy the informative and enlightening film about the 400 cable cars which are owned privately and used by a large number of owners of homes and houses in Wellington.
Location: Upland Rd, Kelburn, Wellington, New Zealand
Timings: 9:30 to 17:00
Admission Fee: $5 to $9
Suggested Read: 10 Hostels In Wellington For Staying In The City With Utmost Luxury
6. Wellington Museum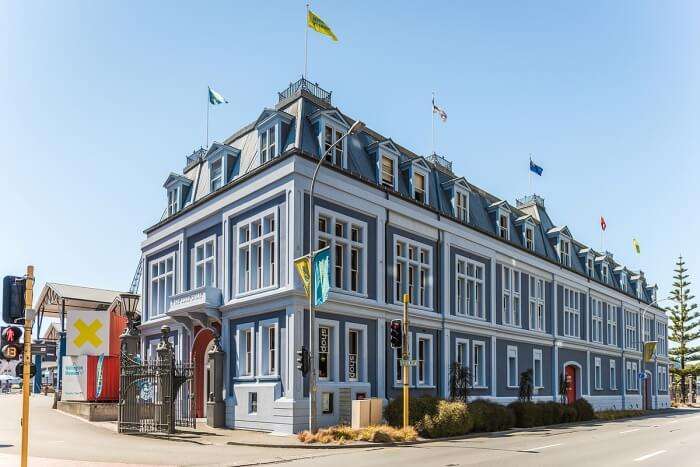 The famed Wellington Museum is situated right on the waterfront in the historic and prestigious 1892 Bond Store building. Here you will find all types of imports which were held until the appropriate import duty was paid off. Do you know it was voted one of the top 50 museums in the world? Now, the first floor will offer you with exhibits which have 101 stories of lives of Wellington representing an enthralling timeline from 1900 to 2000.
You will get to know about the various myths and legends of Maori in the Maori Myths and Legends gallery which covers the early inhabitants in the area. This is indeed interesting and inspiring. If you climb the grand staircase which is there for you, will find some of the items which have been kept and salvaged from shipwrecks, a brilliant replica Captain's cabin and chandlery. One of the most striking features is the film which is all about the 1968 Wahine ferry disaster in Wellington harbor.
Location: Jervois Quay, Wellington, New Zealand
Timings: 10:00 to 17:00
Admission Fee: $10 to $20
Suggested Read: Day Trips From Wellington: 10 Stunning Places To Visit From The Windy City
7. Petone Settlers Museum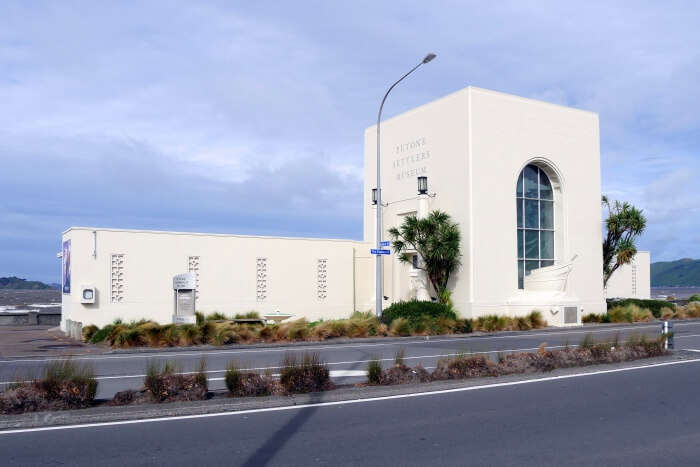 The Petone Settlers Museum is well suited and fittingly housed in the ever impressive Wellington Provincial Centennial Memorial Building. It was constructed in the memory of the centenary of the arrival of the first British settlers. Petone Settlers Museum was constructed in the year 1940. The building has also served as a well-liked and accepted bathing pavilion for a long period of time. Later, it became a magnificent museum.
Here, you will find a large number of depicts regarding the growth and development of Wellington. Wellington's history of growth and development is quite unique as it has grown through flood, fire, commercial boom and even earthquakes. This museum in question will show you the impact of settlement which is based on the Maori and the white Pakeha natives through their very own personal stories. Do not miss the picture of the famous Te Atiawa Chief, Te Puni, which is on the arched window on the front of this important and significant building of the museum.
Location: Petone, Lower Hutt, New Zealand
Timings: 10:00 to 16:00
Admission Fee: $50
Suggested Read: Desserts In Wellington: Get Ready To Sink Your Teeth In A Fingerlicking Delight!
8. City Gallery in Wellington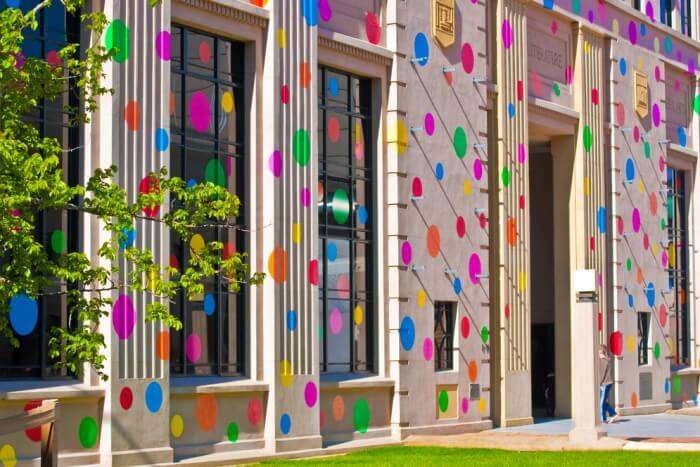 City Gallery in Wellington is a public gallery dedicated and devoted to art. It showcases and exhibits contemporary art from New Zealand and also from around the world. The venue itself is suitable for conducting research, debate, and display regarding the various forms and aspects of modern and contemporary visual art.
City Gallery works in collaboration with artists, collectors, galleries, an assortment of organizations and even business partners who are willing to do something for the sake of art. It will draw you towards the various curious aspects of its exhibits. Everybody has a fascination and love for knowing about contemporary art.
Location: Wakefield St, Wellington, New Zealand
Timings: 10:00 to 17:00
Admission Fee: N/A
Further Read: 9 Things To Do In Wellington For An Impeccable And Exciting Vacation
There are many such museums and exhibitions in Wellington, New Zealand. These museums in Wellington will provide you with a detailed history New Zealand. Museums can teach your children and younger ones lots of things. So what are you thinking about? Just pack your bag, book your trip to New Zealand and make your life and holiday as much as enlightening as possible.
---
Looking To Book An International Honeymoon?
Book memorable honeymoon on TravelTriangle with 650+ verified travel agents for 65+ domestic and international destinations.
---