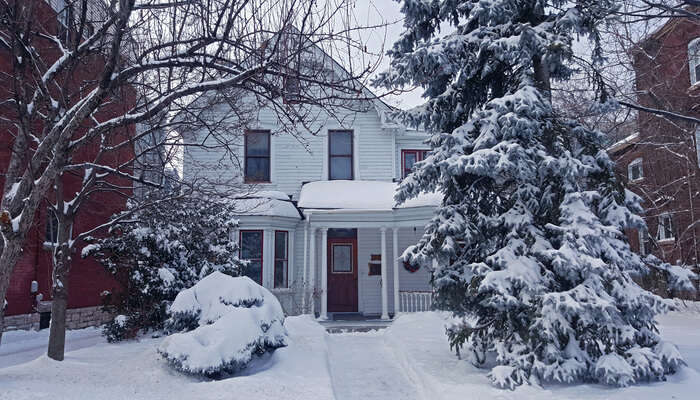 Your dream vacation cannot be complete without a splendid stay that offers incredible facilities and mind-blowing services. If you're looking for the ideal stay options in Ottawa that can be reminiscent of your home, then the cottages in Ottawa can be your best option. They not only offer a splendid view, magnificent amenities, and endless comfort but also offer you a ton of memories that you can register in your memory lane. So get ready to relax and have the time of your life in these cottages in Ottawa that are calling you to have a blissful sojourn.
10 Best Cottages In Ottawa
Here's a list of cottages that are bound to make you fall in love with them. Scroll down and take a look at all of them before you decide to book a stay at one.
1. The Loon Lodge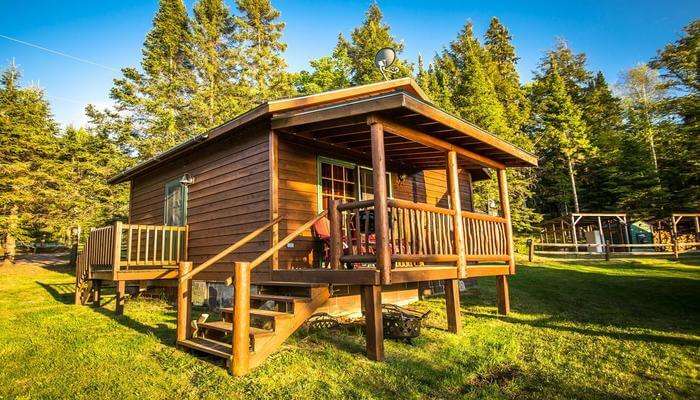 Only a short 25 minutes' drive from Ottawa, the Loon Lodge is the perfect getaway for anyone who wishes to relax and recharge. Located on the Lake McGregor, this cottage offers a serene view of the lush greenery and spectacles of nature. The cottage has two floors with an airy living hall that faces the lake and provides ample lighting. The rooms are spacious and full of amenities such as air-conditioner, TV, Wi-Fi, etc. It has multi-level decks, lavish bathrooms and a huge living room. The cottage also has a deck that stretches out into the lake, giving you the option to put your feet into the water and lay down in the sun.
Starting price: $299 per night
Facilities: Free parking on premises, Wi-Fi, hot tub, kitchen
Must Read: 10 Chinese Restaurants In Toronto That Serves True Flavors Of China!
2. The Fat Squirrel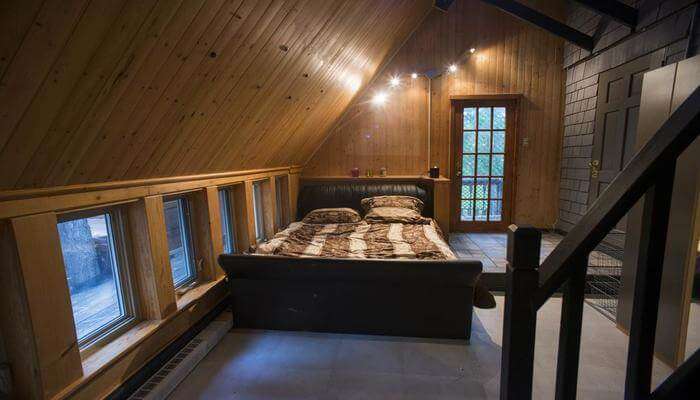 If you are looking for a place located away from the chaos of city life, Fat Squirrel is the best option for you. Located at only forty minutes' drive from downtown Ottawa, this cottage gives you beautiful waterfront views and a spectacular view of the Gatineau hills. The cottage has its own side deck, a large back deck, fire pit, living and dining room with hardwood flooring. It also has a fireplace where you can enjoy the warmth in the chilled winter evenings. The cottage is also pet-friendly, so don't hesitate to bring your pets with you as well.
Starting price: $110 per night
Facilities: Free parking on premises, Wi-Fi, kitchen, indoor fireplace
Suggested Read: 6 Best Places For Shopping In Toronto That Will Make You Want To Splurge!
3. Miller Lodge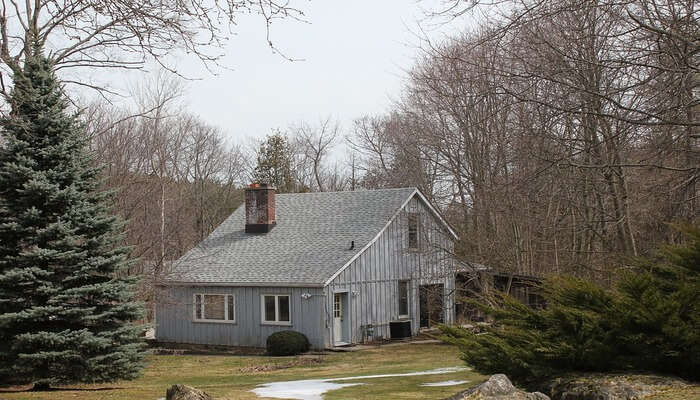 Miller Lodge is a haven for the people who're on the lookout for a cottage where they can get the best combination of top-notch facilities and premium services. It offers a great number of amenities like a water park, zipline and gold club. You can also enjoy activities such as skiing, tubing, snowshoeing, and tobogganing over here as it organizes tailored activities for its guests. The cottage also provides you with the Internet, spa, and self-cooking services.
Starting price: $1750 per week
Facilities: Internet, hot tub and waterfront
Suggested Read: 6 Best Churches In Toronto To Marvel At The Ancient Architecture
4. Kelford Lodge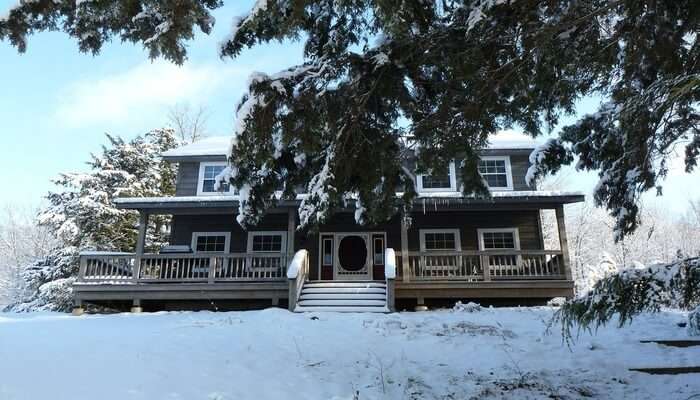 Staying in Kelford Lodge is one of the best ways to unwind and recharge yourself. This is a spacious three-bedroom lakefront cottage where you can experience ultimate comfort and relaxation. It has its own sandy beach that leads gradually into the lake where you can enjoy a wide range of water activities. The staff over here is highly pretentious in their services and are always present to help you. This cottage also has a fireplace where you can warm up your body in the chilly weather.
Starting price: $1750 per week
Facilities: Fireplace, Wi-Fi, Air-conditioner
Suggested Read: 4 Airports In Toronto And Close To It For An Easy Commute To This Canadian City
5. Sandy Beachfront Paradise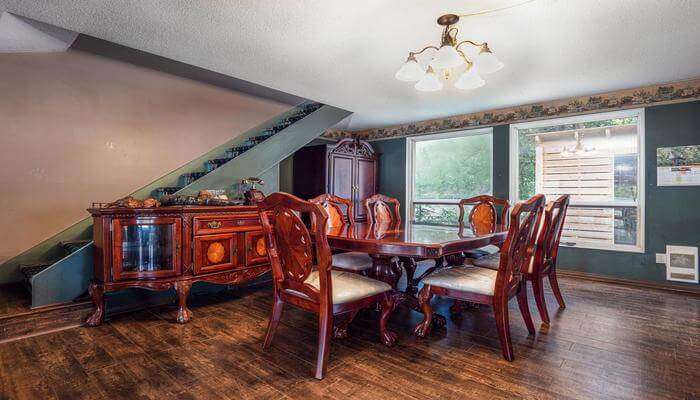 Considered as a little piece of paradise on Constance Bay, this cottage is one of those places that makes you feel like you are on own your own private island. It is only forty-five minutes from Ottawa and twenty minutes from Kanata and offers visitors all the modern amenities and splendid services. There are three bedrooms, with queen beds and separate storage spaces. The cottage has large windows that allow natural light to enter your room. The open kitchen, beautiful furniture, and large beds add to the luxurious assortment of amenities in this cottage. The master bedroom and the dining room have their own patios facing the water. You can decide whether to spend the day on the green lawn connecting the main deck of the cottage or the sandy beach next to the water as both the options are available here. This is one of the most popular cottages in Ottawa.
Starting price: $125 per night
Facilities: Hot tub, waterfront, and fully equipped kitchen
Suggested Read: Christmas In Toronto: 6 Things You Can Do To Bring In The Festive Season!
---
Planning your holiday but confused about where to go? These travel stories help you find your best trip ever!
---
6. Love Shack Cabin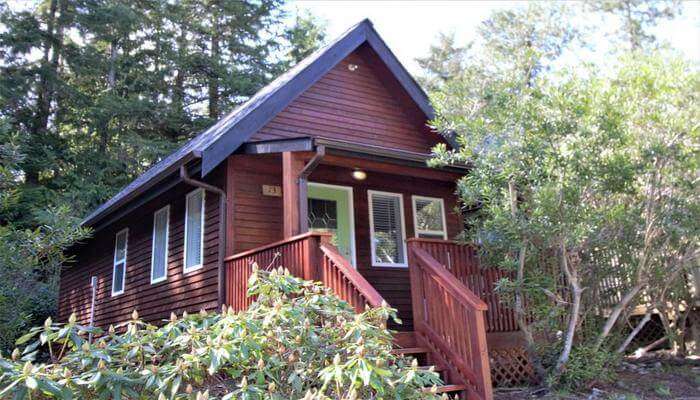 This is one of the best cottages in Ottawa that sits right on the edge of the Big Gull Lake. The highlight of this cottage is the enthralling view that it offers from the narrow deck. The cottage has its own shoreline of 2000 feet and a deck that extends into the lake. It is very spacious, with seven bedrooms and a big open deck. It is a great place to have a breathtaking view of the sunset and sunrise. It's granite countertops, cornerstone fireplace, and custom cabinets make it one of the most beautiful cottages in Ottawa.
Starting price: $900 for two nights
Facilities: Fireplace, waterfront, and fully equipped kitchen
Suggested Read: 7 Places To Visit In Toronto That Will Leave You Captivated In 2022!
7. Thousand Island Cottage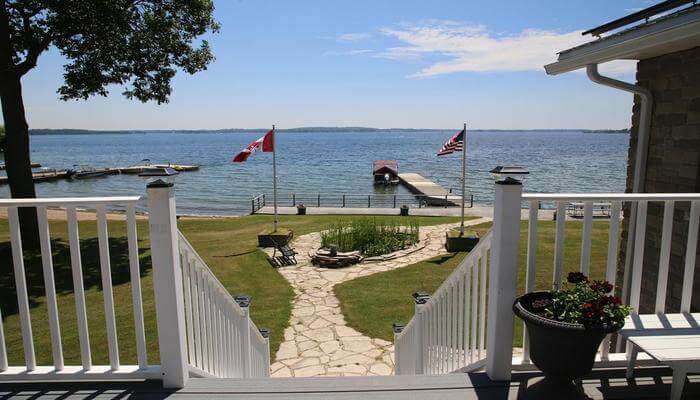 Located near Rockport, Ontario, this cottage is a cozy private area offering great views of the St. Lawrence River. It sits on a 2.5-acre property and is surrounded by white pine and large oak trees. It is flushed with all the modern facilities like an internet connection, air-conditioner and microwave. The cottage has a fireplace in the recreation room where you can get away from the chilled weather outside. The hotspot of this cottage is its private tennis court that is perfect for you to play an exciting game. All these top-notch facilities and amenities definitely make it one of the top cottages in Ottawa.
Starting price: $1975 per week
Facilities: Fireplace, Internet, waterfront, private tennis court
Suggested Read: 8 Festivals In Toronto To Experience The Hip Culture Of Canadian Metropolis
8. Chalet Ledlow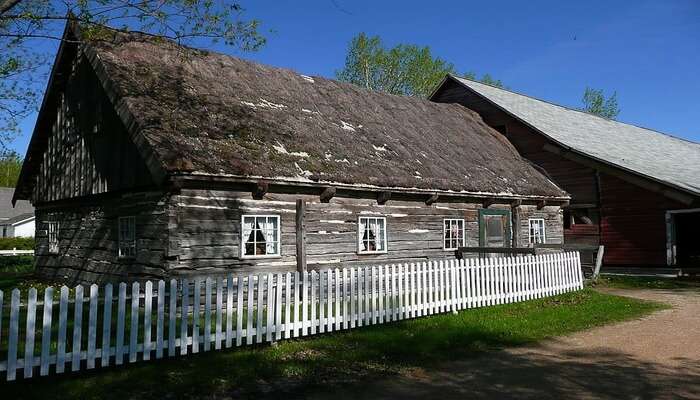 This evergreen cottage is the perfect refuge for anyone who wants to enjoy nature but also doesn't want to miss out on the convenience of everyday life. Situated only 30 minutes away from Ottawa, this cottage is flushed with all the basic amenities. The cottage is surrounded by a deck and a huge patio that allows guests to relax amidst the splendid views of the lake. This cottage also offers a bulk of interesting activities over here like hiking, biking, canoeing, fishing and swimming. The cottage also has a fire pit, which is a perfect place to cuddle up during winters. The large deck is connected to the floating dock that is used for boating, swimming, and fishing.
Starting price: $260
Facilities: Fireplace, Internet, waterfront, fire pit, kayak, and canoe
Suggested Read: Toronto Casinos: Catch A Game In The Canadian Province Ontario In 2022
9. Mohr's Landing Cottage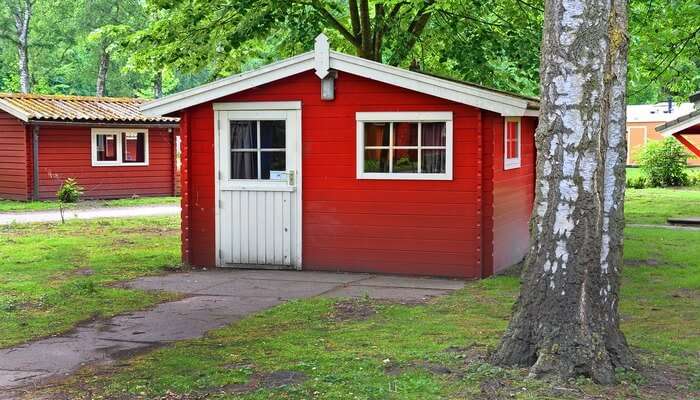 This is one of the most beautiful properties in Ottawa that stands on a 200 acre Heritage farm with a lovely waterfront. The cottage is situated between beautiful tall pine trees and has a green lawn that stretches out into the water, making it a perfect place for outdoor sports and picnics. It is stocked with every amenity that you can ever desire. From outdoor patios to swimming pools, gourmet kitchens, and game rooms this cottage is sprinkled with tons of facilities.
Starting price: $650
Facilities: Fireplace, Internet, waterfront and wheelchair accessible
Suggested Read: 7 Top Toronto Christmas Markets That Need Your Attention And A Visit Soon!
10. Joe's Lake Cottage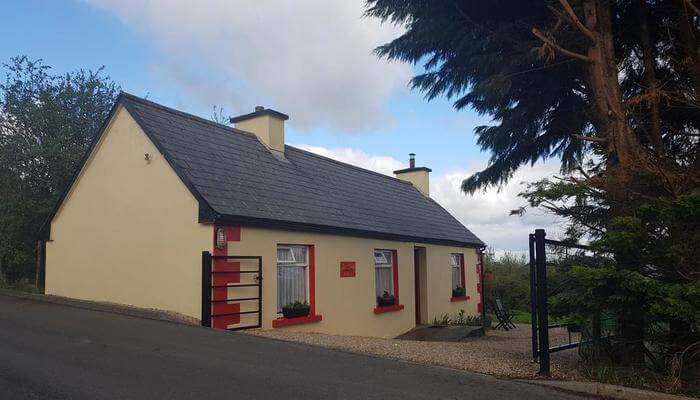 Situated on Joe's Lake situated in the Lanark Highlands close to Almonte, this cottage is a private getaway only an hour from Kanata. This is a single levelled cottage packed with all the modern amenities like a sofa, Queen size bed, air-conditioner, and Wi-Fi. The cottage also offers beautiful views of Joe's Lake and other surrounding areas. The property also has a charming little gazebo and a deck that overlooks the water. This cottage has a large lawn for outdoor activities, a fire pit at the waterfront, and a barbeque.
Starting price: $205 per night
Facilities: Fireplace, Internet, waterfront, fully equipped kitchen, gas BBQ, fire pit, security lighting, and ceiling fans
Further Read: Toronto International Film Festival 2022: Come And Catch A Glimpse Of Your Favorite Star
With these budget cottages in Ottawa, you're surely going to have a memorable stay. Brimming with modern amenities and incredible services, you'll cherish a stay in these cottages to the core. Now all that is left for you to do is plan a trip to Canada so that you can have a memorable stay at these picture-perfect mini heavens with your loved ones.
---
Looking To Book A Holiday Package?
---
People Also Read: