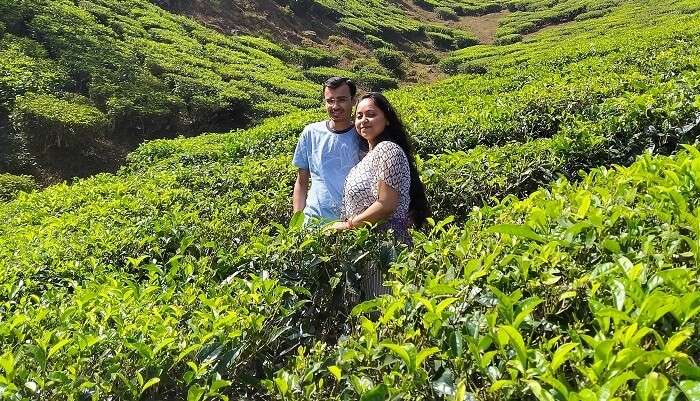 An enchanting escape to everything green and serene, Kerala is the hot spot for all honeymooners. After you have tied the knot with your beloved, all you can think about is running away to a paradisiacal land and never coming back! Embraced by greenery, spectacular beaches, a tranquil hill station, and dreamy landscapes, Kerala will be the perfect romantic getaway for you. To get a glimpse of what your honeymoon is going to be like, you must take a look at this couple who recently went on a couple trip from Mumbai to Kerala!
As soon as we thought about our honeymoon, the first destination which came into our mind was Kerala. Lush greenery and pleasant weather lured us to head on our Kerala honeymoon. TravelTriangle played a great role in making our honeymoon memorable and here is the trailer of what your honeymoon could be!
A Look At Our Holiday Package
Cost: INR 33,394
Type Of Trip: Honeymoon
Duration: 6 days and 5 nights
No. Of People: 2 adults
Inclusions: Breakfast, Airport, and Railway Station Transfers, Candle Light Dinner, Accommodation, Sightseeing
Exclusions: Lunch, Airfare, Dinner, Private Houseboat, Entry fee charges
Travel Agent From TravelTriangle: Sai Arha Holidays Private Limited
6 Days Itinerary Of Our Couple Trip From Mumbai To Kerala
Day 1: Arrival in Munnar
Day 2: Sightseeing tour of Munnar
Day 3: Arrival in Thekkady and sightseeing
Day 4: Arrival in Alleppey and Shikara boat ride
Day 5: Arrival in Cochin and sightseeing
Day 6: Departure
8 Road Trips From Kerala For That Dreamy Sojourn In 2022!
Weather In Kerala
Kerala looks heavenly in December and the prime reason for us choosing it was the pleasant weather. Munnar was on the colder side but Thekaddy and Alleppey were as we expected. The temperature in Munnar in December ranges from 10°C to 14°C and we really enjoyed the weather in Kerala.
How To Reach Kerala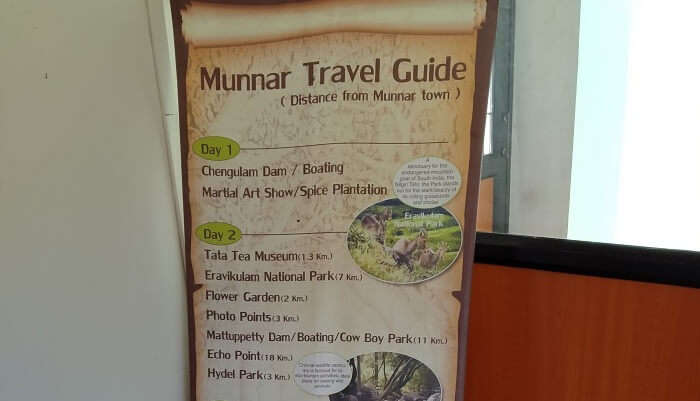 We boarded a flight from Mumbai to Cochin and reach in around two hours. Our agent arranged a car from Cochin Airport to Munnar and we reached in 3 and a half hours. We traveled all around Kerala in a comfortable car arranged by TravelTriangle.
Top Experiences On Our 6 Days Trip To Kerala
Our Kerala trip from Mumbai was filled with enticing experiences and we fell in love with everything that this impeccable state offered us. Here are a few experiences that were the highlight of our honeymoon!
1. Munnar: Waterfalls, Tea Gardens And Lakes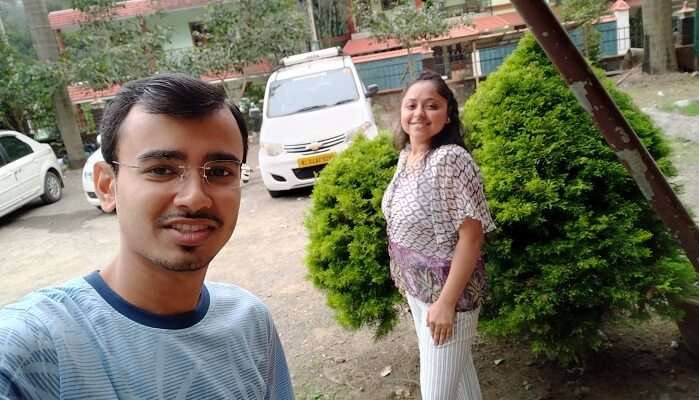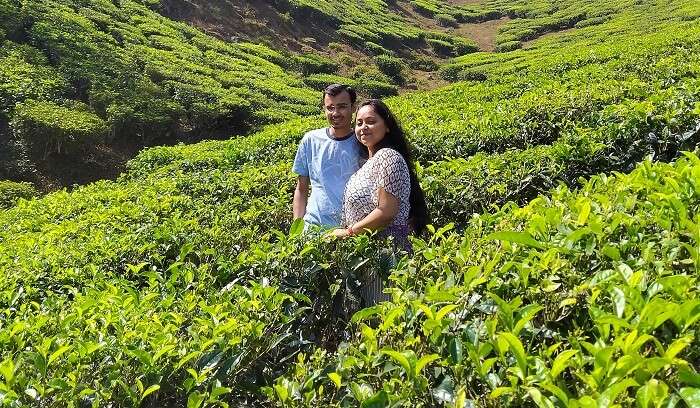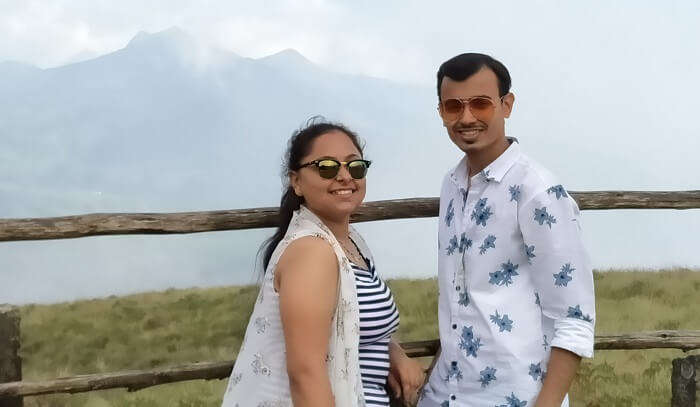 On the way to Munnar, we stopped by the gorgeous Cheeyappara Waterfalls and relaxed for a while there. Munnar is a ravishing city and it has a lot of emerald-green tea gardens and serene lakes that made our honeymoon extra-special. Some of the most famous tourist places in Kerala are Mattupetty Lake & Dam, Echo Point, Kundala Lake, and Blossom Garden. On our honeymoon, we visited all of them and our personal favorite was the tea gardens which left us mesmerized. We spent our evening holding hands and getting clicked at these tea gardens and later we even enjoyed an aromatic cup of local tea.
Trekking In Kerala 2022: A Short Guide For Beginners To Have An Ultimate Experience!
2. Thekkady: An Encounter With The Wild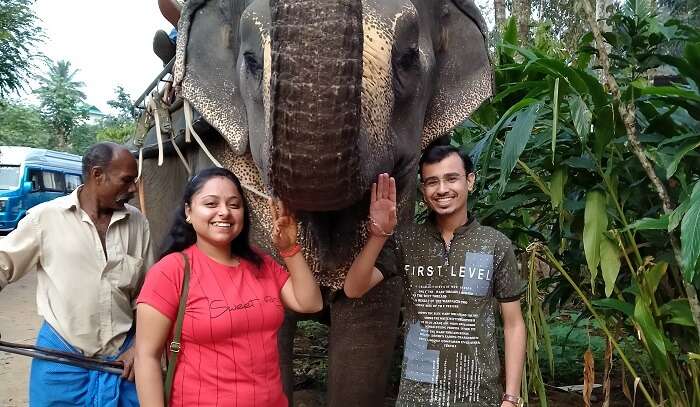 Thekkady opened the doors to the wild side of Kerala for us. Our day started with a delicious breakfast in our hotel and then we went for a fun elephant ride. Thekkady is known for its spice and coffee plantations and our trip would have been incomplete without visiting them. The fragrance of cardamom and pepper hit us as we entered the spice plantations. We bought some spices to carry back home as well. As far as the coffee plantations are considered, who doesn't like some freshly brewed coffee? All in all, Thekkady was a delightful experience.
3. Alleppey: A Fascinating Shikara Ride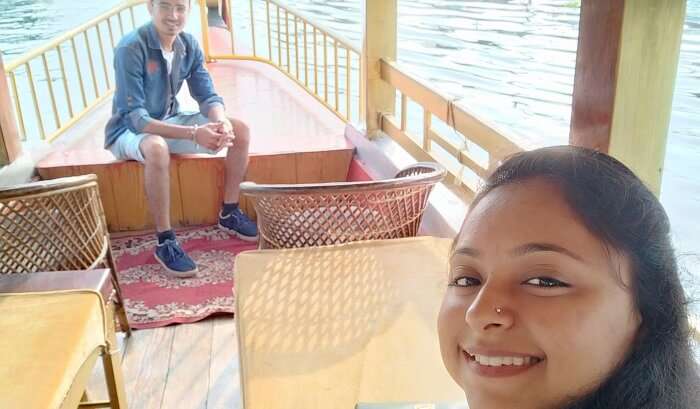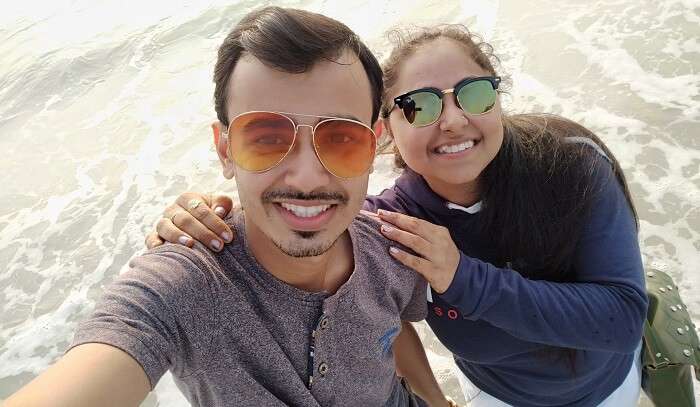 Alleppey and its backwaters are Kerala's marvels. Our next destination was the spectacular Venice of the East. Mesmerizingly beautiful and the land of stunning beaches Alleppey made our honeymoon a surreal affair. The Shikara ride is undoubtedly one of the best things to do in Kerala for couples. We spent our whole day relaxing on the beaches and riding on the Shikara ride and our smiles caught in the pictures say it all.
River Rafting In Kerala 2022: 4 Enthralling Spots Where You Can Get High On Adrenaline
4. Cochin: Shopping And Christmas Vibes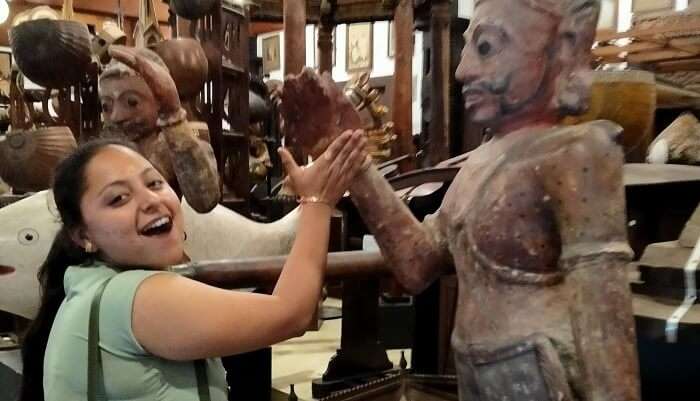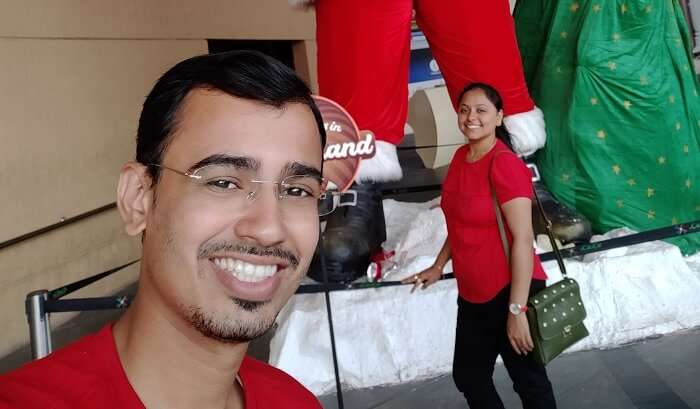 The last terrific city that we visited on our Mumbai to Kerala trip was Cochin. Known as Kochi, Cochin turned out to be amazing as my wife loved it. Shopping is something that adds the extra glow to her face and Lulu Mall is one of the best spots for shopping in Cochin. The local market in Cochin is a place where you can buy items like handicrafts, spices, and nuts. The last day of our honeymoon surely made my wife happy and we bought a lot of souvenirs to take back home.
Places To Stay In Kerala
The accommodation options arranged by our agents were quite impressive. All our hotels included basic amenities and a lavish breakfast which was a mix of local food and continental dishes. Here are the hotels we stayed at!
Munnar: The property that we stayed at in Munnar was Seven Springs Plantation Resort. This resort served delicious breakfast and other services provided were also really good.
Thekkady: From free breakfast to free wifi, Karar Garden in Thekkady provided us top-notch services. The hotel was located in the heart of the city and the staff was polite and friendly.
Alleppey: The Royal Park Hotel in Alleppey was an outstanding hotel and we really enjoyed our stay at this hotel. Perfect location, spacious rooms, and clean washroom were the highlights of this hotel.
Cochin: Located near the Lulu shopping mall, the hotel North Centre pampered us with great food, polite staff, and the rooms had all the basic amenities.
Kerala Food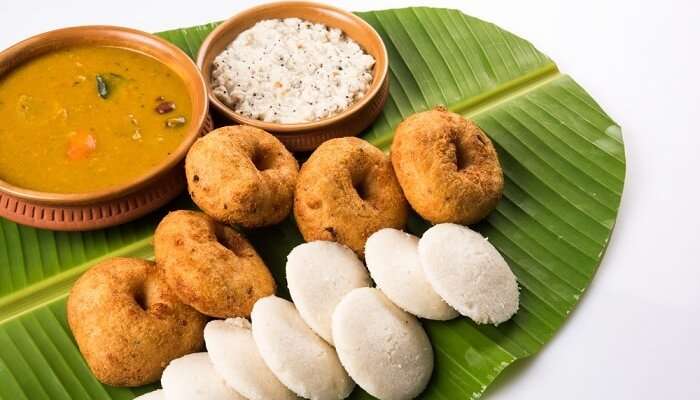 We didn't explore restaurants in Kerala and stuck to the food served at our hotels. The food in all the hotels was scrumptious and prepared hygienically. We personally liked the Dosa served in Thekkady as it was delicious and crispy.
5 Extravagant Hotels Near Kerala For An Easy And Comfortable Stay In 2022
Shopping In Kerala
Shopping is one thing that my wife is crazy about. We visited the local market in Alleppey but we shopped majorly in Cochin. Our last day was all about shopping at Lulu Mall and the local market in Cochin. You can buy a lot of things from Kerala like tea, coffee, spices, nuts, and handicrafts.
Personal Expenses
Besides the payment we made for our honeymoon, we spent INR 1200 per person for the other activities and meals which were not included in our package.
Paragliding In Kerala: A Complete Guide To Fly High In 2022
What To Pack For Kerala Trip
The winter season is the best time to visit Kerala for a honeymoon. We visited in the months of December and the weather was quite cold. Do pack winter clothes, comfortable shoes, sunscreen and any medicines which you take.
Tips For Future Travelers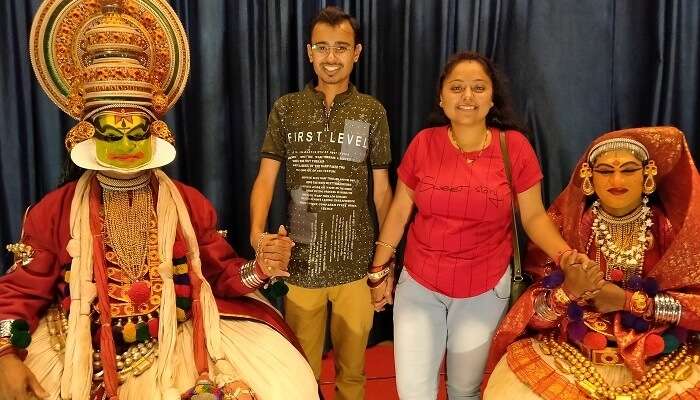 Stay at least for 2 nights in all the cities and explore them properly
Carry warm clothes if you are planning to visit Munnar
Do shop for coffee, tea, and local spices
Always keep cash
Our Experience With TravelTriangle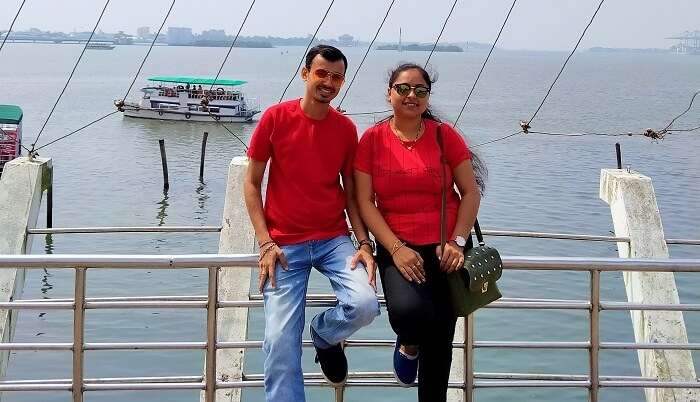 We really loved the services provided by TravelTriagngle and the agent assigned to us. We were skeptical about contacting TravelTriangle as this was the first trip that we booked through an online platform and we are really satisfied with there services and we have no complaints. Kudos the whole team!
Kerala Is Going To Bring A Change In Tourism With These Tourist Spots For Differently-Abled By 2022!
Kerala is brimming with all the marvelous things that were created by God and so it is called God's own country. If you are done with that tiring ceremony and are craving for a romantic and relaxing honeymoon, then now is the time to slide away to the emerald-green state! Take a few tips from this couple who nailed the idea of a Couple Trip From Mumbai To Kerala and set out on your Kerala honeymoon right away!
Frequently Asked Questions About Couple Trip From Mumbai To Kerala
What is famous in Kerala?
Kerala is famous for lush green tea plantations, spices, coffee, and Kathakali masks.
What is Kerala's famous food?
Idli and Sambhar is the most famous food in Kerala.
Is Kerala safe to visit?
Kerala is home to a lot of tourist attractions that attract travelers throughout the year. Yes, it is a completely safe place for every traveler as it is one of the most visited states in India.
How much does a trip to Kerala costs?
A honeymoon trip to Kerala will cost around INR 30, 000 to INR 40,000.
Which is the best season to visit Kerala?
Winters season is the best season to visit Kerala and explore all the major cities like Munnar, Kochi, and Kovalam.
People Also Read:
5 Days Couple Trip To Philippines Couple's Trip To Bali Couple's 7 Days Trip To Mauritius