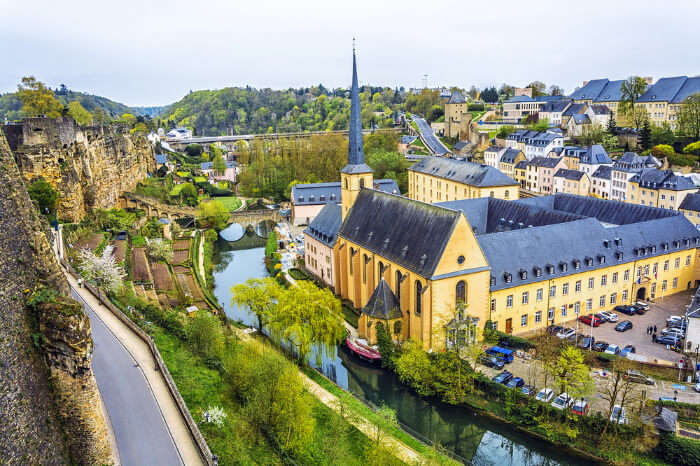 Luxembourg is a small landlocked country located in Western Europe. It shares its borders with three other countries which are Belgium, Germany and France. Spread over an area of approx two thousand kilometers a square, this country is one of the smallest sovereign states in Europe. It is ranked 169th in size among all the 194 independent countries present in the world today. This city was founded in 963 and ever since it has been invaded by rulers from different places. Thus one can find a mixture of cultural influence here. There are three official languages spoken here. These are French, German and Luxembourgish. Located in the heart of Western Europe, Luxembourg takes full advantages of its strategic location. It is easily accessible, popular among tourists and offers some of the best day trips from Luxembourg .
Best Day Trips From Luxembourg
The climate of Luxembourg is equable with a temperate oceanic climate which is very enjoyable. This place is full of greenery and is very much family friendly. The locals are open and welcoming. The place is safe for visitors. Overall Luxembourg is a gem of a country with cheerful vibes and positive ambiance. It's a good place to visit for people who are looking for a getaway from hectic work and city hustle. Here are some recommendations for day trips that you can take to enjoy the interiors of this alluring country.
1. Beaufort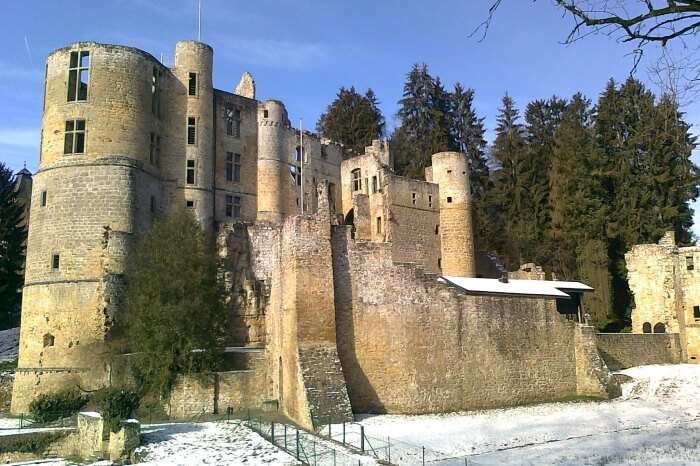 Beaufort is a commune and a small town in eastern Luxembourg. It is a quaint little town filled with warm and welcoming people. This place is known as cobbled lanes and food joints. The cafes and restaurants ere serve some of the most exquisite traditional local food to you in the most creative ways. But what makes this place even more special are the castles that are present here. The castles are what make this more of a touristy place. The first castle is the Grand Renaissance Chateau and the other one is The House of Beaufort. These castles are as old as the 11th century. These castles are an explicit example of fine architecture, artful interiors and classic furnishing. The vibes of this place are quite archaic. And as you walk through the inside of the castle, you feel yourself in the past. The sculptures are a work of art and unique. Overall this is a nice place to take a day trip to.
How to reach- use transport facilities like bus or car
Best time to visit- spring or winter
Duration- an hour and a quarter by bus or forty minutes by car
Must Read: 15 Delightful Festivals In Luxembourg That Are Nothing Less Than Otherworldly Extravaganzas
2. Echternach Town And Echternach Lake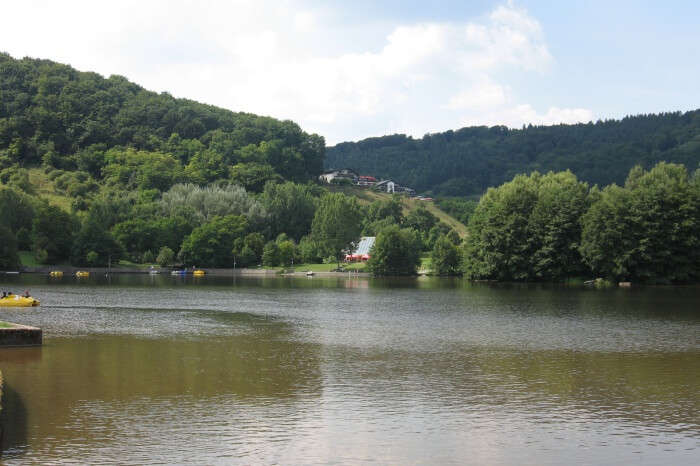 This is town is located towards the east of Luxembourg. It also touches the German border as it is next to it. Being the oldest town in Luxembourg, the vibe and aura of this place is totally different from all of the other places in this country. This town is very compact. Here the narrow lanes will take you to the medieval old town centre which does not take much time to reach. Other than that you can also visit ancient rampart, old patrician houses, seventh-century Benedictine abbey and not to forget the religious churches! Also if you take just half an hour walk outside of the town you will come across some of the most ancient Roman villas. On top of it the town hall built in the 15th century and the market square is one the favorite tourist spots to visit. This place also has an artificial lake which is a great picnic spot for families and children. You can simply take a stroll and enjoy the peacefulness of this place. If you are a sucker for all things art and culture then this has to be your one-stop destination. This place is rich in its historical meanings. It has plenty of museum to visit.
How to reach- take a direct bus 110 or 111to Echternach from Luxembourg City
Best time to visit- summer
Duration- half an hour
3. Vianden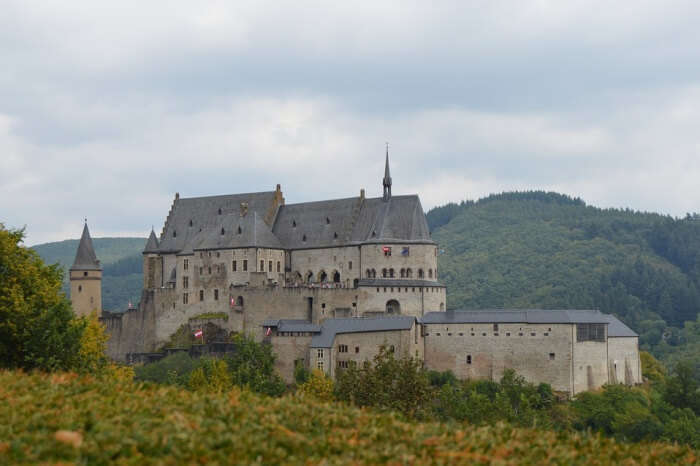 This village in Luxembourg is nothing less than a beautiful fantasy. It brings all you fairytale dreams alive. It is one of the most popular day trips to Luxembourg City. Here you find so many artistic and ancient places to visit. The castle is the most important tourist destination of this place. This castle was built during the 11th and the 14th century. This is a feudal castle built on the ancient Roman ruins. This is now turned into a museum which is dedicated to Frenchman Victor Hugo who played a major role in promoting tourism of this village. Being one of the most Romanesque- gothic castles in Europe, this is one those castles that you simply can't afford to miss. The Village of Vianden is another tourist place worth visiting as it has got some spectacular picturesque views that you may not find anywhere.
How to reach- take a train or a bus to Vianden from Luxembourg City
Best time to visit- summer
Duration- forty-five minutes
Suggested Read: 12 Best Restaurants In Luxembourg For An Appetizing Vacation
4. Clervaux

This small town lies in the northern part of Luxembourg. This is a sleepy little town located close to the town of Vianden. This town has got so many places to admire. It has got some ancient church with beautiful interiors, monasteries towering in the hills and fairytale-like beautiful castles. In the 20th century after a heavy restoration, this castle has been turned into three museums. If you visit these places you will find models of different castles in Luxembourg and things related to world war two. The third museums are known as the 'Family of Man'. These museums have some awe-striking photographs from the 20th century clicked by a renowned photographer of that time Edward Steichen.
How to reach- take a car or a bus to Vianden from Luxembourg City
Best time to visit- winter
Duration- an hour and a quarter by bus or one hour by car
5. Trier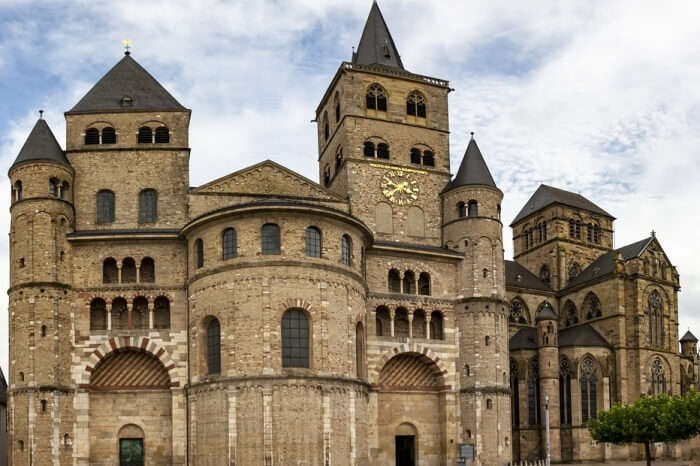 Trier is a big town and has a rich historical past. This town has got roman structures built back in 180 BC, which makes this place a famous tourist spot. To begin your sightseeing tour of this city, you can start visiting from the Porta Nigra. There are also sites to visit like the Cathedral, Amphitheater, Imperial Baths, and Roman Bridge etc. the main market square and the cathedral square are some more places to visit. In summer you can take boat trips to Mosel River.
How to reach- take a train to Trier from Luxembourg City
Best time to visit- summer
Duration- an hour and a quarter by bus or one hour by car
6. Metz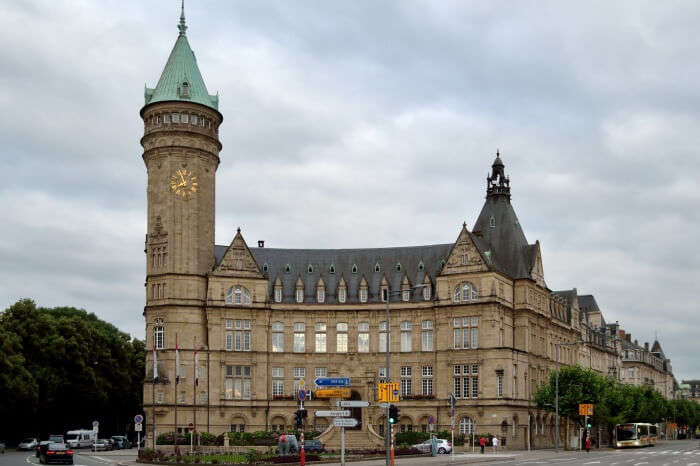 This place is located in the Lorrain region of France. This city has a pretty rich history. It has got an essence of the German Kaiser of the 19th century and influence of the Teutonic Knights of the middle ages. Tourist's most favorite place to visit here is the famous Metz cathedral which is also the highest in France.
How to reach- take a direct high-speed train to Metz from Luxembourg City
Best time to visit- summer
Duration- forty minutes
Suggested Read: 12 Indian Restaurants In Luxembourg To Satiate Your Desi Cravings
7. The Mullerthal Trail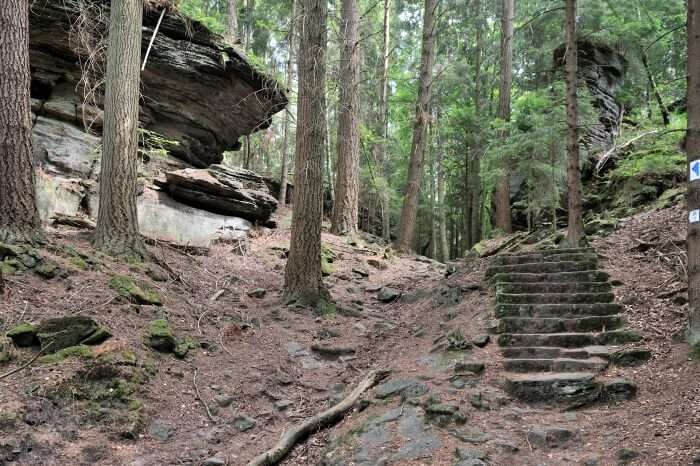 This place is also known as little Switzerland. This trail is approx 112 km long and surrounds by all things green. This place is mostly famous for hiking. There are three loops each of 37-38km long. One can also come here with cars. You can spend a couple of hours, a day or even a week here. This place has a forest like an ambiance with huge rocks and tall trees shadowing the ground. There is greenery everywhere. It shelters a variety of flora and fauna. This place has got beautiful waterfalls, wolf canyons, and differ rent types of rocks. Some of these rocks are either tall or hollow. If you wish to climb those tall rocks you there are narrow staircases available.
How to reach- hire a private car from Luxembourg City
Best time to visit- monsoon
Duration- one and a half hour
8. Amneville Zoo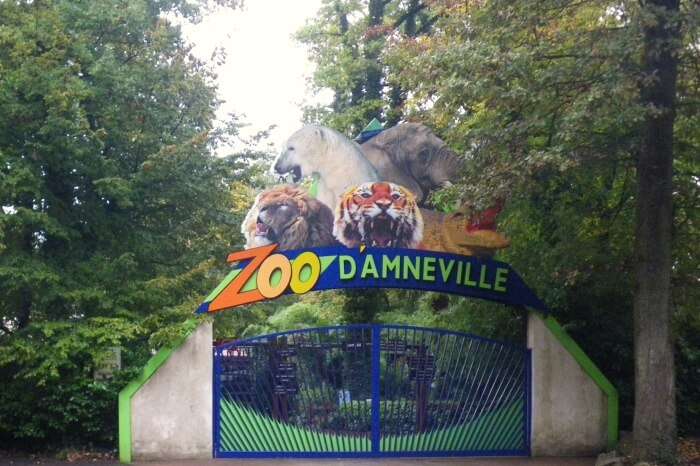 This place is also famous with the name Zoo De' Amneville. It is in France but in close proximity to Luxembourg City. This zoo is massive and can shelter approx 2000 animals. It has a rich variety of wildlife. Here you can find 360 different species brought up from five different countries. Various educational shows are also organized here. Also, there are nearby hotels which provide accommodation facility.
How to reach- take a car from Luxembourg City
Best time to visit- February to November
Duration- fifty minutes
Suggested Read: 10 Best Castles in Luxembourg That Are Replacements For Sheer Magnificence!
9. Ansembourg And Hollensfels Castle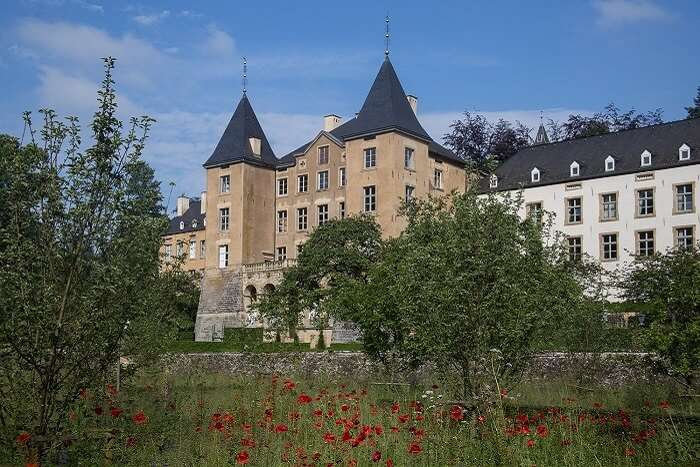 This is a dreamy place to visit. The castles are alluring and the ambiance of this place is so pleasant. There are two castles and they are connected by hiking trail network. These castles were built in the 11th century and are surrounded by massive walls and towers.
How to reach- take a car from Luxembourg City
Best time to visit- winter
Duration- one hour
Suggested Read: Luxembourg Nightlife: 10 Places Where You Can Party Like There's No Tomorrow!
10. Bouillon In The Ardennes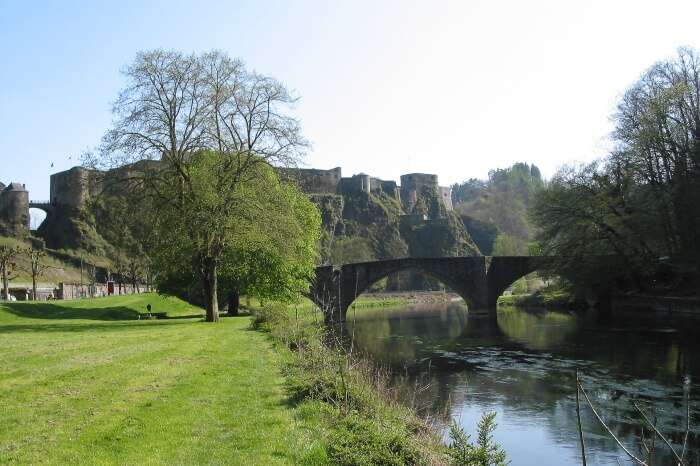 Here you can take a day trip and stay at night. This town has a lot of fascinating medieval fortresses. They also host falcon and owl show which can be a treat to watch for the kids. Also, you are recommended to try the Belgium beer and the French fries of this place. They are a delight to taste.
How to reach- take a renting car from Luxembourg City
Best time to visit- winter
Duration- forty to forty-five minutes
Further Read: 12 Beautiful Places To Visit In Luxembourg That You Must Explore On Your Next EuroTrip
Luxembourg is a country where almost every city is a wonderful dream in itself. From the historic museum to dreamy castles, this place will take you in your fairytale dreams. Also, the transport facilities are quite apt. it does not take much time to take day trips to the nearby places form its capital Luxembourg City. So plan a trip to Europe, head to Luxumberg and make sure that you take these day trips and visit all of these fascinating places. You will surely gain some lifetime memories from this place.
---
Looking To Book An International Holiday?
Book memorable holidays on TravelTriangle with 650+ verified travel agents for 65+ domestic and international destinations.
---