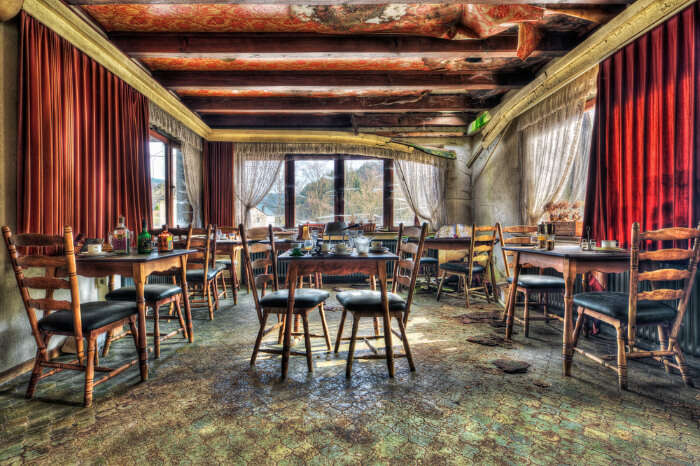 No matter where we may be, food is something that we constantly need to live. This is the reason that countries have various restaurants offering a variety of cuisines and unique food options. One can see restaurants offering cuisines of one country in another, which are opened not only to provide a variety there but also to make it easier for the tourists and the ones who have migrated thereby providing their own motherland's food. There are thus a number of Indian restaurants around the world and one such country is Luxembourg.
Luxembourg is one of the smallest countries in Europe with the least population. Spread across 2,586 sq km, its capital is Luxembourg city. This place has its own set of food culture. It consists of a number of vineyards, breweries, and is a producer of cheese and meat. This place has a huge variety of food options including German, French, Belgian, Chinese, Spanish, Italian, and more which is due to its geographical location. Adding to these is the Indian cuisine due to the restaurants opened by Indian families residing there. Find below the top Indian restaurants in Luxembourg.
12 Best Indian Restaurants In Luxembourg
There are a number of Indian restaurants in Luxembourg, among which the best twelve have been listed below. Eat here on your next trip to this European country.
1. Nirvana Café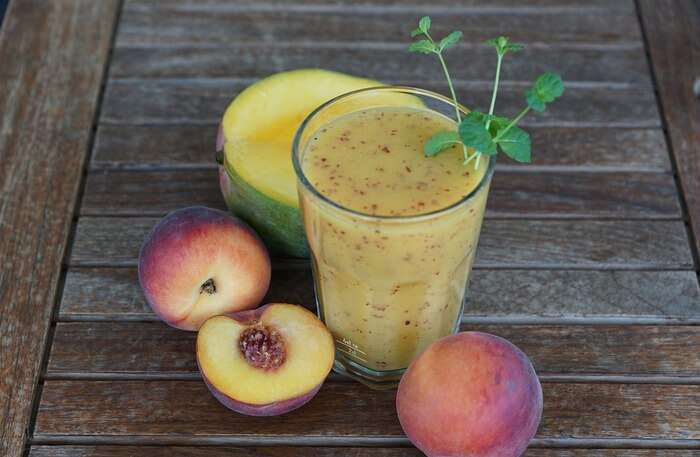 Image Source
If you follow a vegan diet, then this place is exactly for you. With an alcohol-free atmosphere, this place is where you can find the healthiest and finger licking food that will leave your soul satisfied. The menu consists of a limited number of dishes which are well prepared and can make you feel healthy on the inside instantly. The portions of the food served are huge, and the price is reasonable and pocket-friendly. This is a must visit restaurant for chai lovers, as it provides the best Indian tea in the whole of Luxembourg. The hygienic atmosphere and the spiritual sessions that take place on the first floor gives this place a feeling of serenity.
Must Try: Mango Lassi, Chai, Aloo Paratha
Location: 1 Avenue de la Gare, 1611, Luxembourg
Google Rating: 4.6/5
Website
2. New Delhi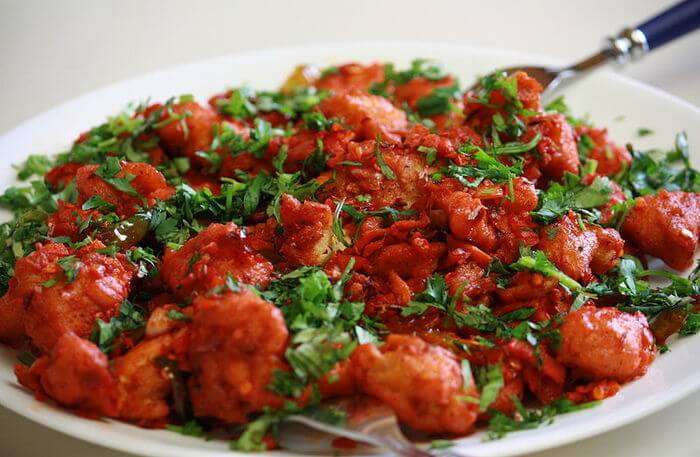 Image Source
New Delhi, the capital of India, is known for its local, delicious, and spicy food which makes it the perfect place for a foodie. But, what if you are in Luxembourg and suddenly start craving for Delhi food? New Delhi restaurant is the answer. The restaurant is situated here that provides the delicacies in its raw form. The place is fine, but the tasty food is what makes it stand out. Of course, this is not all as the staff members are really active and are always on their toes to help you and make your visit a pleasurable one.
Must Try: Paneer Shashlik, Chilli Chicken, Lamb Curry
Location: 165 Muehlenweg, 2155, Luxembourg
Google Rating: 4.5/5
Must Read: Luxembourg In Winter: 9 Best Places To Explore This Winter Wonderland
3. Restaurant Orchidee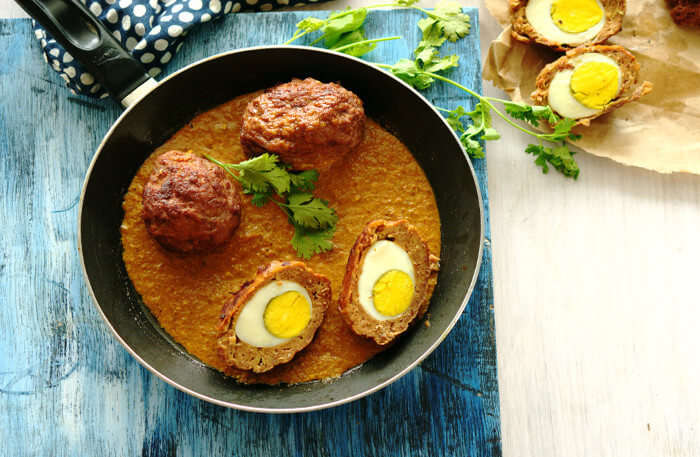 Image Source
Among the list of Indian restaurants situated in Luxembourg, mostly the additional cuisine that you will get to see is Nepali or Tibetan. This restaurant is different as here the additional cuisine is Bangladeshi. There is a list of dishes that it offers from Bangladesh as well as from India in Luxembourg and gives an opportunity to the travelers and locals to taste a new variety of food. The ambiance is really great which makes for a good atmosphere for eating food. Yet another best thing about this place are the hosts, who are really welcoming and generous.
Must Try: Scampi fry, Nargisi Kofta, Coco Chicken, Beef Biryani
Location: 9 Route de Thionville, 2611, Luxembourg
Google Rating: 4.5/5
Website
4. Restaurant Jay Nepal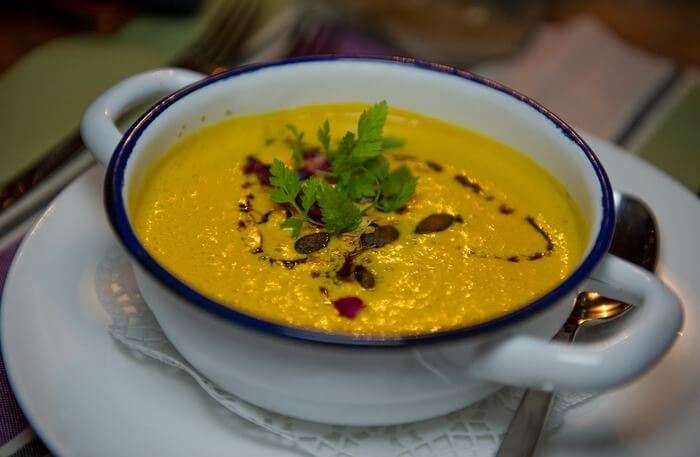 Image Source
Offering both Nepalese and Indian cuisine, this place is one of the favorites of people craving for Indian food in Luxembourg. It offers a variety of dishes. Everything is done here keeping in mind the customers and their health, and this is the reason that all the dishes are cooked here in olive oil. You may either eat at the restaurant itself or can get the food delivered within 10 km absolutely free of cost. If you are planning to have a party, then you may contact here, as it has a facility for the same.
Must Try: Himali Cheese Soup, Paneer Sevai, Khursani Para
Location: 4 Rue John Lennon, 4371 Sassenheim, Luxembourg
Google Rating: 4.5/5
Website
Suggested Read: 35 Best Places To Spend Christmas In Europe 2021: Where Festivities Breathe Magic Into The Air!
5. Restaurant Pokhara

Image Source
Among the many eateries that you may visit, some are the ones which touch your heart at once, and restaurant Pokhara is one such place. A multi-cuisine restaurant comprising of Indian, Tibetan, and Nepalese cuisine, you get a variety of different dishes to select from here. The cost that you pay for the food is absolutely worth it. The staff people are humble, attentive, and always ready to help you with your orders. Sit back and enjoy the food here with a soothing background music, and a nice ambiance. In addition to this, you can also enjoy a terrace lunch on sunny days!
Must Try: Chicken Korma, Lentil Soup, Spice Tea
Location: 39 Avenue Dr Gaasch, 4818 Rodange, Luxembourg
Google Rating: 4.5/5
Website
6. Restaurant Darjeeling

Image Source
Darjeeling is a hill station in India with delicious local food. Who would have thought of a place as unique as the restaurant Darjeeling that offers these dishes to the people in Luxembourg, situated afar? Whether you are a vegetarian or a non-vegetarian, this place has lip-smacking dishes for both. Here, you will find a chef's menu that carries a list of specially cooked delicacies. Apart from this, there are a number of drinks from which you may opt the one that you prefer. You may simply indulge yourself in the dish of the day to get a taste of Darjeeling food prepared straight from the heart.
Must Try: Lentil Soup, Tandoori Prawn, Fish Nizami, Chicken Saffta
Location: 19 Route d'Arlon, 8310, Mamer, Luxembourg
Google Rating: 4.5/5
Website
Suggested Read: 13 Frolicsome Beaches In Europe For All The Excited Beach Bums Across The Globe
7. Khana Khazana Restaurant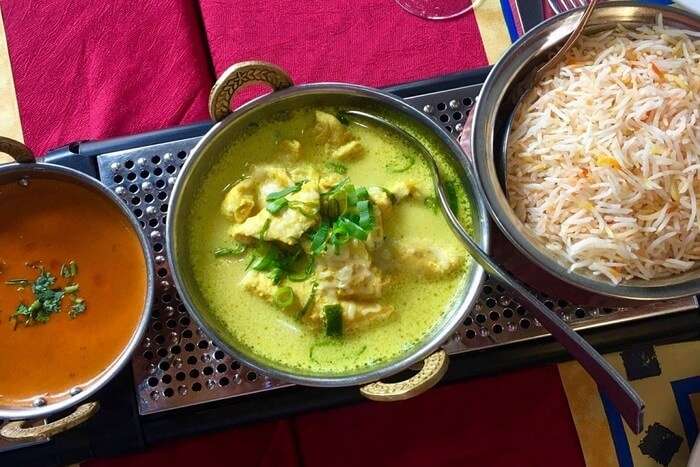 Image Source
Khana Khazana, the name itself means a food treasure, and that is what it really is. On entrance itself, you will get to see a board stating that it offers not only Indian food but also Nepali cuisine. With a plethora of dishes, this place is really a foodie's delight. It is open for prior reservations and also offers free delivery. Leaving no stone unturned in helping the customers leaving happy, they have a special menu for children. You may opt for buffet facility from Monday to Friday here. In addition to all this, you even have a wifi facility here.
Must Try: Pilau Rice, Lamb Bhuna, Beef with Bamboo shoot, Nepalese Momo
Location: 17B Rue de la Gare, 3237, Bettembourg, Luxembourg
Google Rating: 4.4/5
Website
8. Little India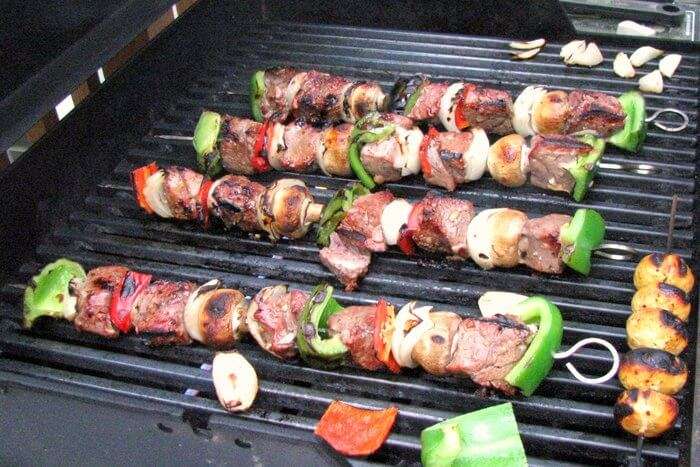 Image Source
The name itself is enough to give you a feel of India and entering the place and having a bite of food will only confirm it further. Although the interior and furnishings are fine, the food here is simply outstanding and worth tasting and that too at a reasonable price. If you are there for traveling purpose and are looking for some good Indian food, then this is where your search comes to an end. Situated in Bettembourg, you won't have to wait for too long to receive your order as they are very quick, and in addition, they have a friendly service.
Must Try: Chicken Hariyali Kebab, Vegetable Dahiwala, Chicken Tikka Masala
Location: 8 Rue Michel Hack, 3240, Bettembourg, Luxembourg
Google Rating: 4.4/5
Suggested Read: 17 Spots For Snorkeling In Europe Every Underwater Enthusiast Must Visit
9. Star of Asia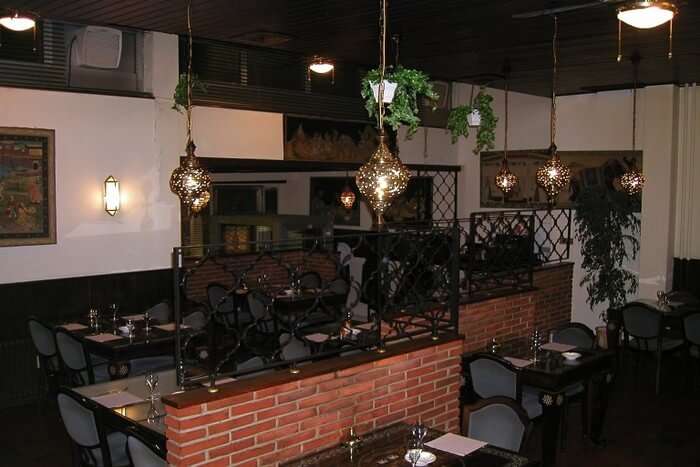 Image Source
This is the first Indian restaurant of Luxembourg that has been delighting people with the menu full of special dishes that it offers. A beautiful dining space has been designed in a very elegant manner to create a perfect ambiance where you can sit and have food peacefully. The sparkling hanging lights and clean environment is simply an add-on. You will be welcomed here with a warm handshake and a pleasant smile. All these reasons make it a must visit place that you may go to in order to satisfy your Indian cravings here in Luxembourg.
Must Try: Special Scampi Curry, Kheema Pilaf, Reshmi Kebab
Location: 19 Rue des Capucins, 1313, Luxembourg
Google Rating: 4.3/5
Website
10. Restaurant Appayan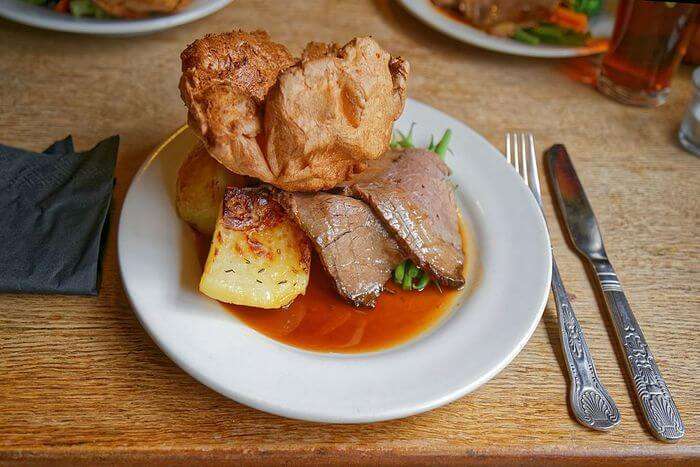 Image Source
Whether you are a traveler or an Indian residing in Luxembourg or a local person, if you wish to taste Indian food, then this is your go-to place for good food with an enchanting dining. There are a variety of Indian delicacies in the menu to select from. The food is great and is available at a very reasonable price. If you are planning to bring a friend or family to this place, then you may have a reservation done to save yourself from the last minute hassle. This place is also open for online bookings and takeaways. It is a must visit Indian restaurant in Luxembourg.
Must Try: Lamb Do Pyaza, Brinjal Bhaji, Chicken-Wings, Garlic Naan
Location: 9 Rue Maurice Barres, 1214, Luxembourg
Google Rating: 4.3/5
Website
Suggested Read: This Winter, Escape To The Best Honeymoon Destinations In Europe In Winter 2021-22!
11. Restaurant Everest

Image Source
If you are looking for a place that provides Nepali and Indian cuisine, then you may visit here. Run by an Indian family and humble staff, this restaurant is a cozy place which is lively and provides a peaceful environment to enjoy your meal. The tasty dishes served here are made by using fresh ingredients and are available at reasonable prices. If you are going by your own vehicle, then you have ample space in the parking slots that are available nearby. In case you are going by public transport, then it is 2 to 5 minutes walk away.
Must Try: Kashmiri Naan, Vegetable Samosa, Lamb Keema Kabab
Location: 8 Rue Bender, 1229, Luxembourg
Google Rating: 4.3/5
Website
Suggested Read: 10 Best Day Trips From Luxembourg For A Perfect European Holiday
12. Restaurant Tandoori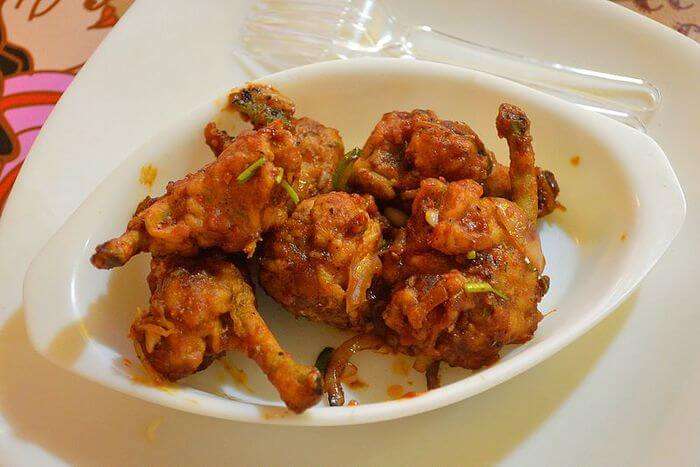 Image Source
Whether you are looking for a takeaway service or home delivery, this place has both the options for you. It is a decent, clean, and presentable place, where you can order Nepalese as well as Indian food. The menu consists of a number of non-vegetarian dishes, but even if you are a vegetarian, then do not worry as there are a number of vegetarian dishes too. If you follow a vegan diet, you won't get to leave hungry from this place. The staff is well-behaved and is always there to take the special instructions that you may have regarding your food order.
Must Try: Chicken Lollipop, Indian Mix Vegetable Curry, Lamb Tikka Masala
Location: 225 Rue de Beggen, 1221, Luxembourg
Google Rating: 4.2/5
Website
Further Read: 31 Traditional Festivals In Europe That Will Up The Fun Factor Of Your Euro-Tour In 2021-22
These are the best Indian restaurants in Luxembourg where you should definitely eat. Next time you visit this place, don't forget to try the amazing food options these places have to offer. Book your trip with TravelTriangle and check out the Luxembourg culinary delights. Do not forget to share it with your friends.
---
Looking To Book An International Holiday?
Book memorable holidays on TravelTriangle with 650+ verified travel agents for 65+ domestic and international destinations.
---