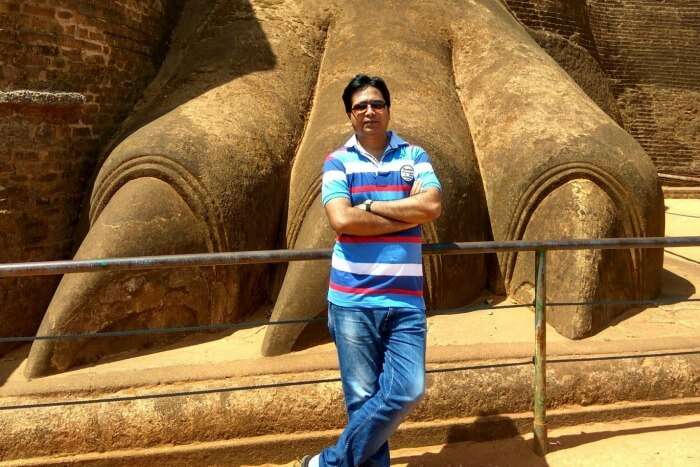 With a zeal for adventure and a longing to experience pure natural beauty, Dhananjaya and his amigos booked a 7 nights 8 days package to Sri Lanka that included their accommodation, sightseeing and a driver cum guide. Their blissful encounters with this tropical enchantress changed them from within.
Trip type: Three friends on an All-Boys-Adventure!
Duration: 7 night 8 days
Budget: Approx. INR 78,000/- (land package)
Destination: Sri Lanka!
Inclusions: Accommodation, meals (breakfast), airport transfers, sightseeing, English speaking driver cum guide…
Juggling between work and life each day, one tends to forget all about the precious gifts of nature endowed upon us. And where better to be one with these gifts than on a well planned Sri Lanka trip, amidst the untouched, unaltered kingdom of beauty. With this thought in mind, I started planning my trip. We booked a package with TravelTriangle who allowed us to tailor our trip as per our needs and booked us into the hotels of our choice…something that other portals failed to offer! So, I put up a query on their website and got a call for the same.
Faizan noted all the requirements for my package and connected me to various travel agents providing multiple offers. I selected the best deal given to me by "Daya Holidays". Post a smooth booking process, we set off to make memories in this pristine island nation.
Day 1: Arriving at Colombo and checking out the architectural splendorous of Anuradhapura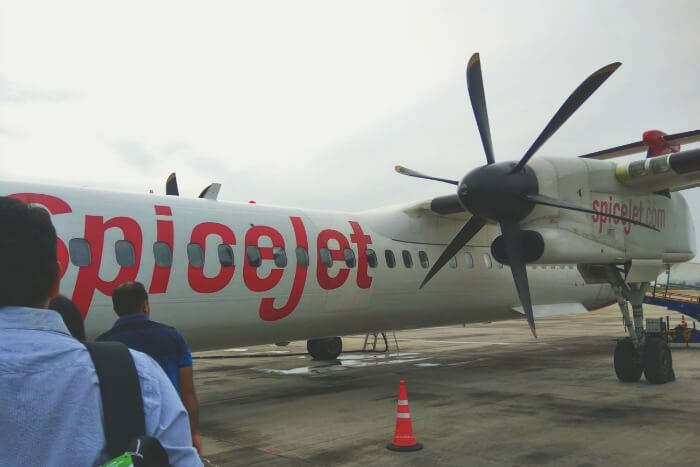 We landed at Colombo Airport at 1:40 pm and found Chandan, our driver, waiting outside with a placard. As planned, he took us directly to Anuradhapura, stopping at a small hotel on the way to let us freshen up after our tiring journey.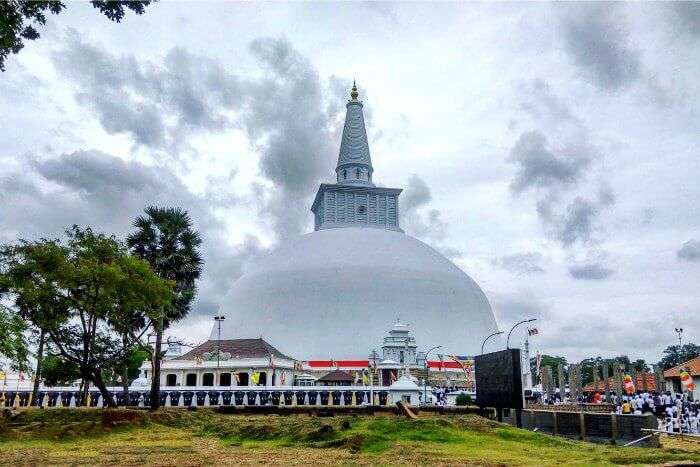 The two architectural marvels we encountered first on our trip were the Ruwanweliseya and the Jethawanaramaya Dagoba. When we peeled our eyes off their beauty, we saw that the locals were engaging in sincere prayers outside the structures and offering lotuses to the statue of Buddha. We checked out the Bodhi Tree said to have been planted here by Buddhist monks during Asoka's reign and moved on to our next destination.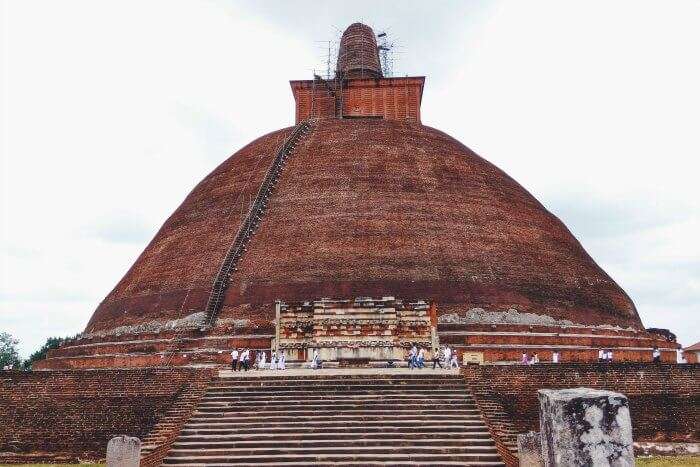 We proceeded to the Kassapa Lion Rock, a stunning nature resort near Sigiriya, and settled for the day.
Jaswanth's Adventure Trip to Sri Lanka Will Make You Fall In Love With The Emerald Island
Day 2: Climbing atop Sigiriya Rock Fortress, getting awestruck at Dambulla Temple & paying our respects at Kandy's Temple of Tooth Relic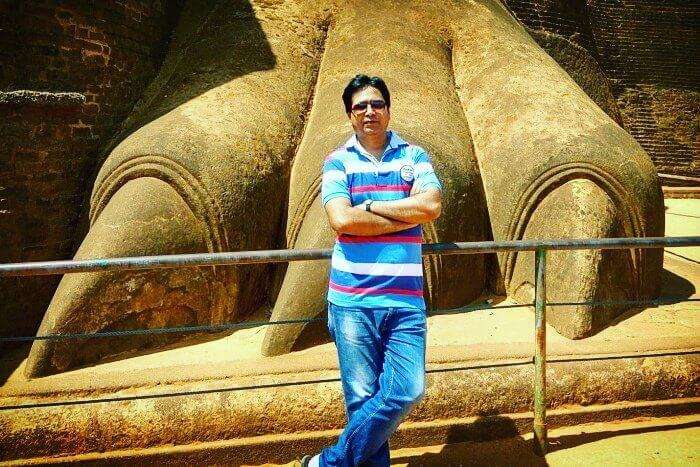 After a breakfast of some delicious local cuisine of rice, fish, & coconut 'chutney', we left for the Sigiriya Rock Fortress. Climbing 1,250 steps to the top of this giant rock in this merciless heat was a task in itself. Battling with the unending crowd of tourists, we managed to reach halfway to the famous Lion Rock, huge stone feet of a lion whose body probably couldn't stand the test of time. On finally reaching the top, we were taken in by enchanting 360-degree view of the surrounding hills and the ruins of the palace that we were standing on. Against the murderous heat below, the furious wind up here was cool and pleasant.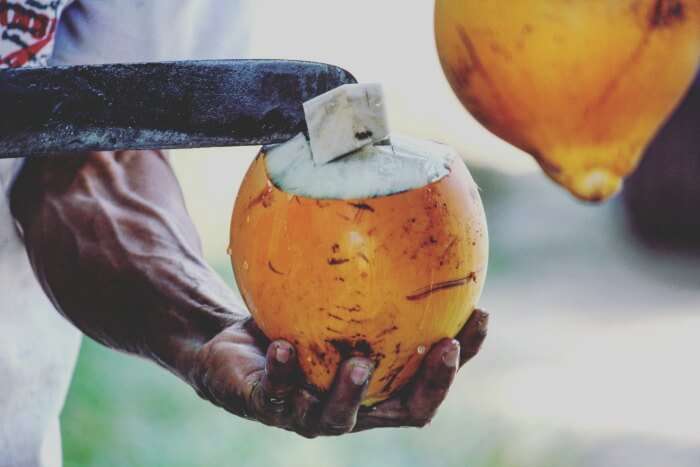 We had some tangy, yet nourishing Sri Lankan coconuts and rode off to see Dambulla Cave Temple. On the way, we were met with a curious site of various cricket crazy fans holding the Sri Lankan flag, and their undying faith in their cricket team made us homesick…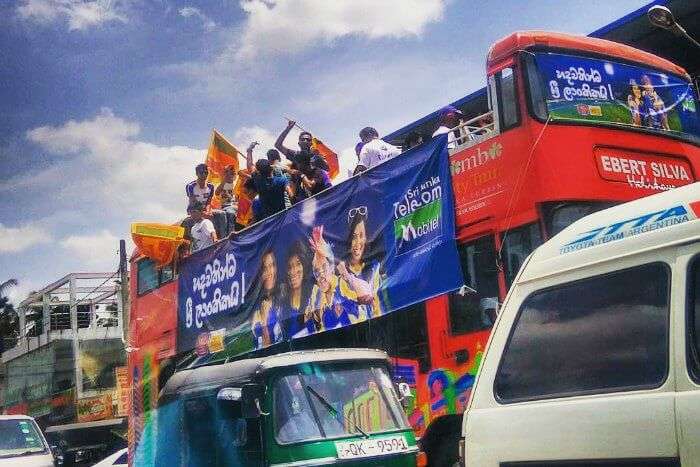 One might not want to climb the 350+ steps of the golden Dambulla Cave Temple after the torturous climb of Sigiriya, but our excitement pushed us on. The caves of the Subramanya temple here bore intricate paintings on the ceilings, beautiful statues of Buddha up front, and various Buddhist monks immersed in prayers before them. We watched the calming ceremony for a while and then left to check out the rest of the place.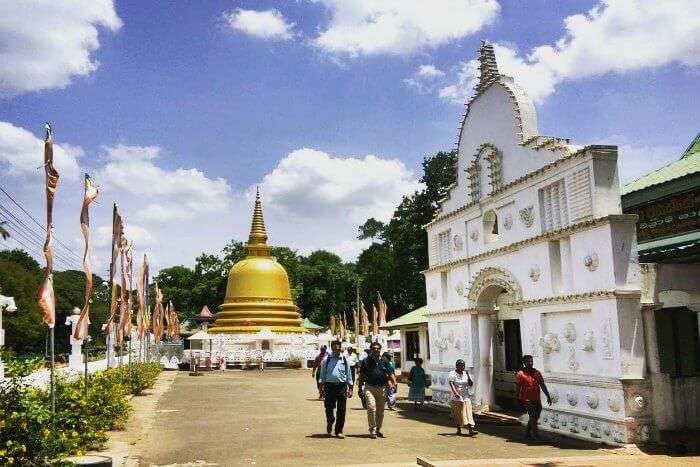 Next, we took an enlightening tour of the Spice Garden on the way, and on finally reaching Kandy, we headed straight to the renowned Temple of Tooth Relic, whose absolutely calm persona was almost overwhelming.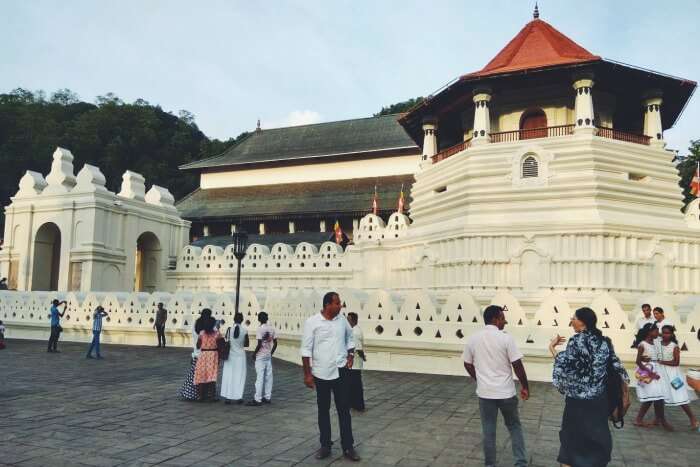 After a soothing visit to the temple, we gorged on delicious masala dosas and vadas at Balaji Dosai. Moments later, we were peacefully resting in the Devon Hotel, our abode for the night.
Perfect Family Bonding On A 9 Day Trip To Sri Lanka
Day 3: Witnessing a Sri Lankan wedding in Kandy and dwelling on the epic tale of Ramayana in Nuwara Eliya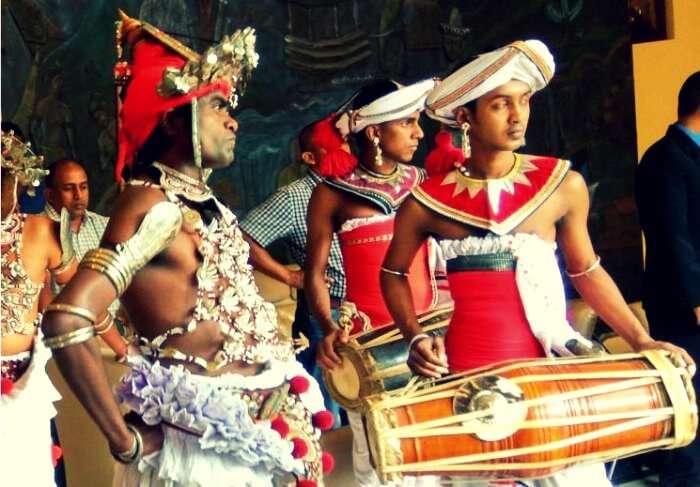 Our breakfast at the hotel was accompanied by an unexpected sight. We had the opportunity to witness a Sri Lankan wedding wherein we learnt a lot about their frivolous traditions, attires, music and dance.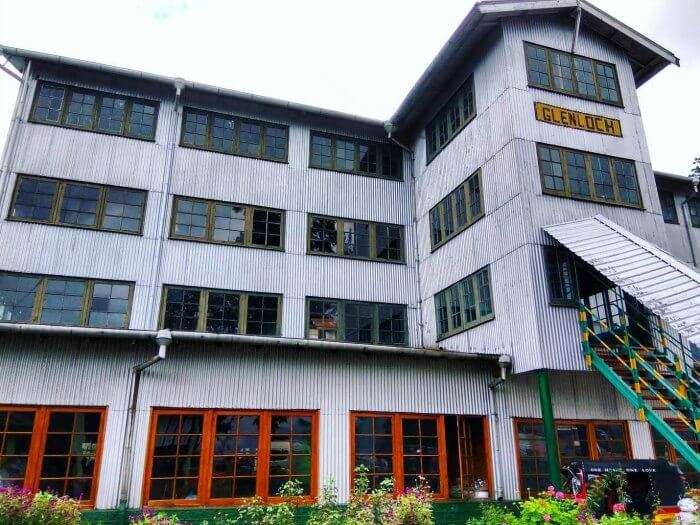 Our drive to Nuwara Eliya amidst the cool mountain breeze, refreshing waterfalls and lush tea estates on either side was a pleasant break from the heat of northern Sri Lanka. We visited the Glenloch tea factory and gained an insight into the entire tea-making process, before enjoying a cup of complimentary Ceylon tea! By the time we began the city tour, it had started drizzling.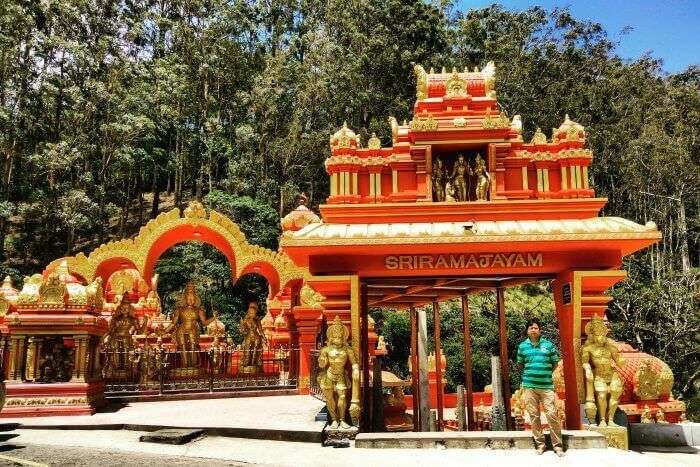 We covered the mesmerising Victoria Lake, the Victoria Park with its lavish colonial villas, the Seetha Amman temple believed to be the Ashoka Vatika, and the Hakgala Botanical Garden, before retiring for the night at our hotel Royal Hills.
Nitesh's Honeymoon In Maldives Will Inspire You To Plan A Romantic Vacation With Your Amor
Day 4: Greeting the buoyant waves of Bentota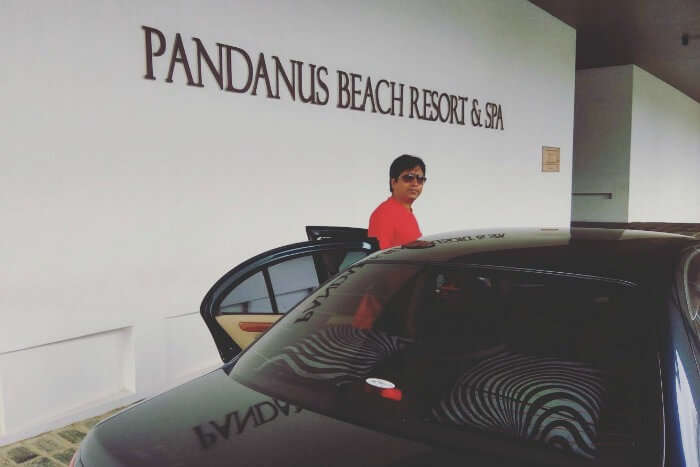 The next morning, we set off to Bentota post a lovely breakfast. Stopping on the way to refresh ourselves with some fizzy coconut drinks and traditional Sri Lankan tea, we managed to reach Bentota in around 6 hours. We checked into Padunas Beach Resort, a handsome 5 star resort property, and then spent the evening having a peaceful candlelight dinner on the beach in the company of the thrashing waves, a totally rejuvenating experience post our tiresome journey.
22 Places To Visit In Nuwara Eliya In 2022: The Mini London Of Sri Lanka!
Day 5: From mystery-loaded mangrove safaris to cuddling adorable baby turtles, we experienced it all!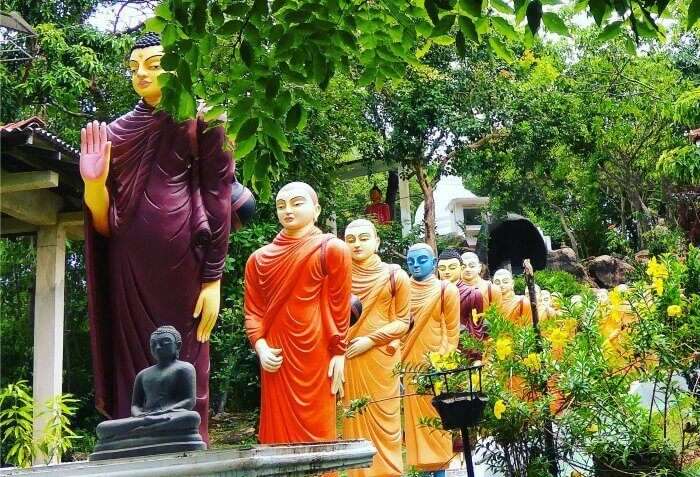 We commenced our river safari in the Madu Ganga river at 10 am, which took us past petite islands and spooky mangrove forests. We got down on an island and enjoyed a relaxing Fish Spa before spending some peaceful moments on an island with a Buddhist monastery. We witnessed a vibrant floating market selling cold drinks and tender coconuts and then paid a visit to curious little turtles of all shapes and sizes in a turtle hatchery.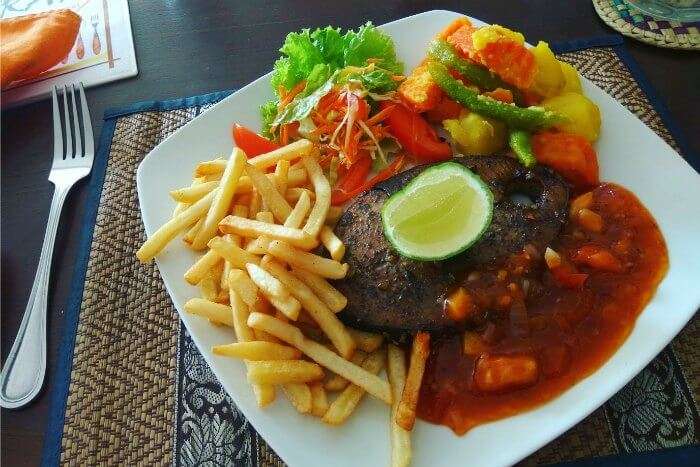 Top 15 Food Paradises of Sri Lanka To Visit On Your Next Trip In 2022!
Next, we went to Trax Garden Restaurant, one of the best seafood restaurants in Bentota, where we had the most sumptuous meal ever and loved every bit of it. Post a filling meal, we returned to our resort and went down for a quiet walk on the beach.
Day 6: Exploring the history of Sri Lanka and spoiling ourselves at its casinos!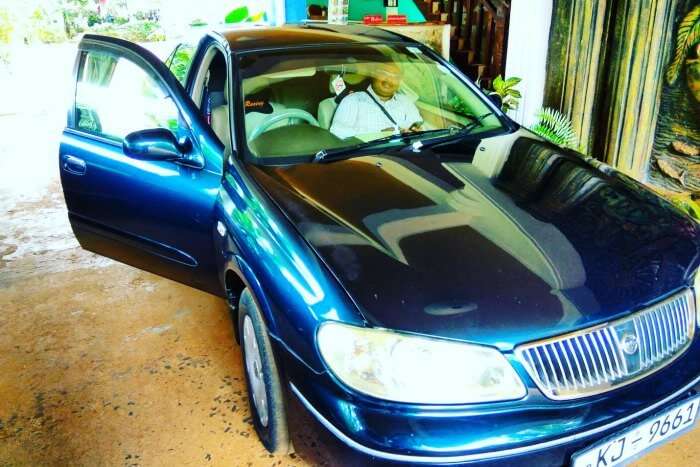 Post breakfast, we drove to Colombo and checked into our hotel. After a typical Tamil Nadu style meal at Shanmugas, we rode a Tuk Tuk to the National Museum that entertained us with an insight into the history of Sri Lanka, a must visit for all history lovers.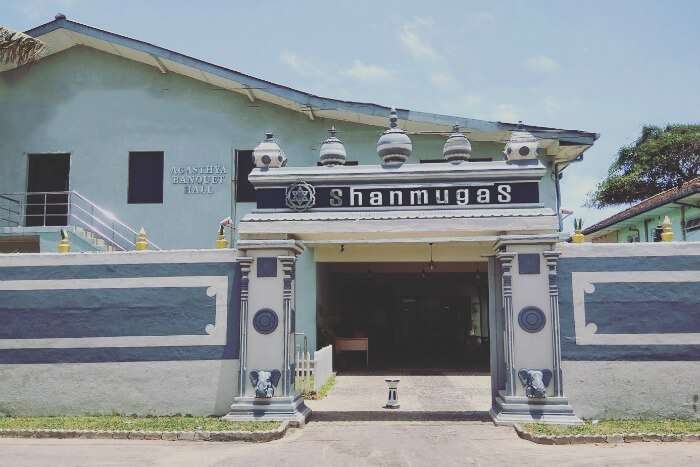 We bought ourselves some knick knacks at the Pettah Market of Colombo & went off to Bally Casino excitedly. The biggest casino in Colombo with high payouts, they gave us free, delicious food and drinks after we had registered ourselves. We played to our heart's content, enjoyed their hourly prizes & dance programs, and returned to our hotel to rest.
15 Things To Do In Ella In 2022 To Take Your Sri Lanka Trip To The Next Level
Day 7: Shopping, temples, casinos….and farewells!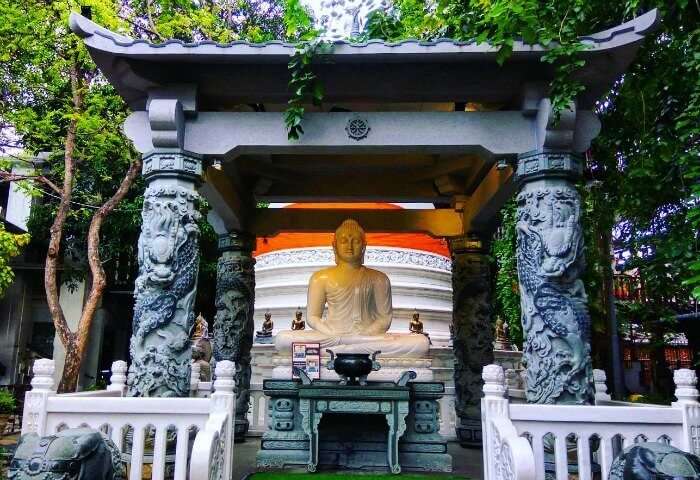 Luckily, the weather this morning was cool and pleasant, perfect for a spot of shopping. We bought local items like traditional face masks and keychains of Sri Lanka, before having lunch at Shanmugha again. After checking out, we proceeded to Gangaramaya temple. A mesmerizingly beautiful Buddhist sanctum, it houses the Jade Buddha that the Thailand king placed here in 2016, and many magnificent items of Buddhist culture on display.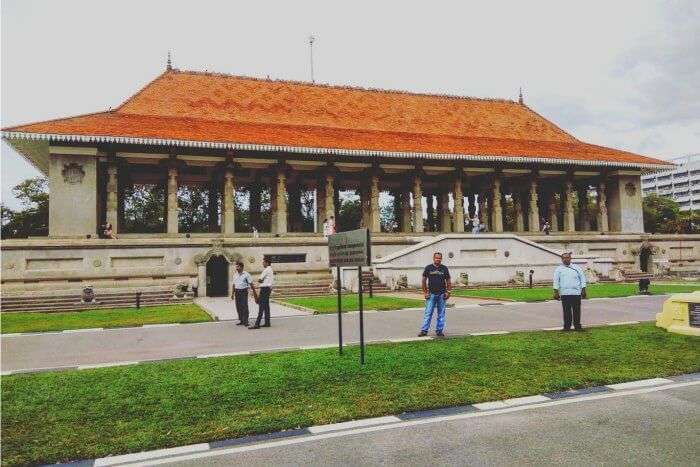 After spending some blissful moments at the Independence Memorial Hall next, we again ran off to Bally Casino, where we had a blast as my friend Prashanth made a good fortune! Post dinner, we moved to Negombo airport to catch our 2:45 am flight and bid farewell to this tropical paradise.

Enjoy Nightlife In Sri Lanka At These 17 Clubs & Casinos In 2022
With memories to last us a lifetime, we'll look forward to the day when we get to go back to Sri Lanka. It may be small, but one lifetime isn't enough to explore, experience, and truly live this enchanting little island.
Trip highlights: Bally Casino (without a doubt!); Sri Lankan food and where all we tried it; Temple of Tooth Relic; the hill town of Nuwara Eliya; witnessing a Sri Lankan wedding in Kandy; Mangrove Safari and Fish Spa in Bentota; visit to the turtle hatchery; the smooth ride between cities owing to the well-maintained road networks of Sri Lanka.
Low points: The extremely high ticket fares for various attractions, even for citizens from SAARC countries.
Tips for travelers: Carry a water bottle at all times; before commencing the trip, find out SAARC prices of all attractions you plan to visit; contrary to stereotypical notions about Sri Lankan food, there are endless varieties for vegetarians.
Bali Vacation: A Trip That Strengthened Our Bond As Friends
We are sure Dhananjaya's Sri Lanka trip with friends must have inspired you to plan a holiday with your friends.Planning to explore this mind blowing island nation anytime soon? Book a trip to Sri Lanka now and experience all that it has to offer. Bon Voyage!