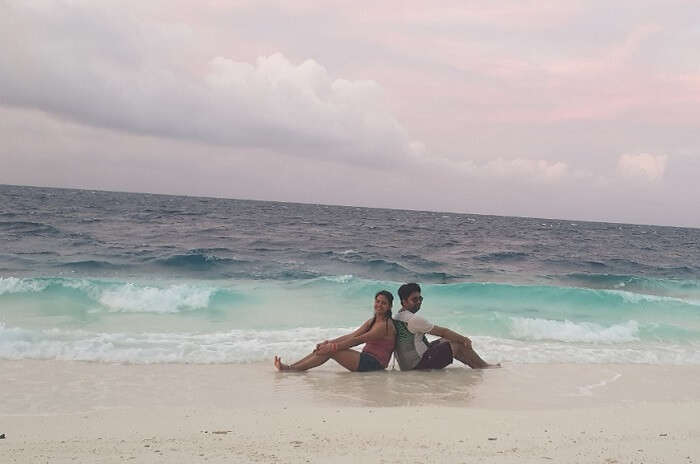 It was our honeymoon. Since we had heard a lot about the Maldives, its serene beaches, clear blue water, vibrant coral reefs, we decided to take a romantic trip here. I was in the Maldives for 5 nights, for three days I stayed in resorts and the hospitality in the resorts was of top notch. Food was great, almost every cuisine was available from Indian to Chinese to Italian to French. The rest of two days I was in a local Island named 'Hulhumale' there we tried street food.
Baros Island Guide: Visit This Resort Island In Maldives In 2022
Trip Details
Trip Type: Honeymoon
Trip Duration: 6 days 5 nights
Cost: INR 125700
Inclusions: Airport Transfer, Breakfast, Dinner, Snorkeling, Transfers, Accommodation
Exclusions: Flights, Lunch, Travel Insurance
Things I Enjoyed On My Honeymoon In Maldives
Here are some of the things that made my honeymoon in Maldives spectacular and memorable. We could not have wished for better things on our romantic vacation.
1. Scenic Beauty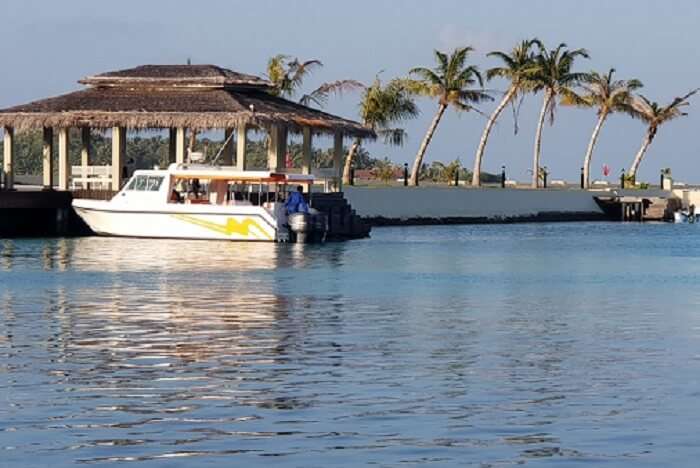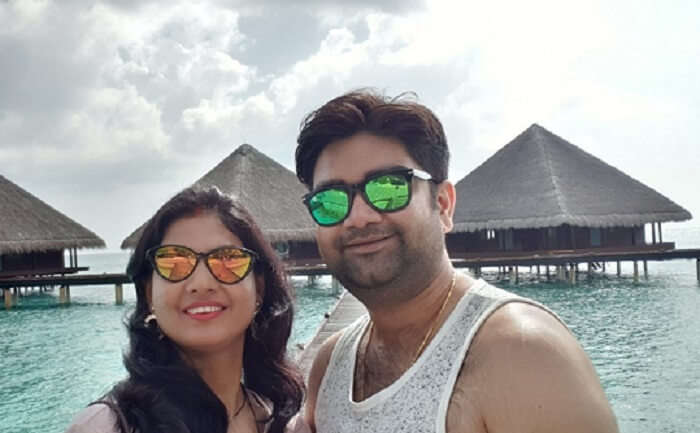 Words seem less to describe the enchanting beauty of Maldives. We were in awe of this place as soon as we arrived on the island. The crystal clear lagoons, vibrant coral reefs, white sand beaches, everything comes up together to give you a dreamy experience on the island.
Snorkeling In Maldives: Your Ultimate Guide To Explore The World Under Water In 2022
2. Candle-lit dinner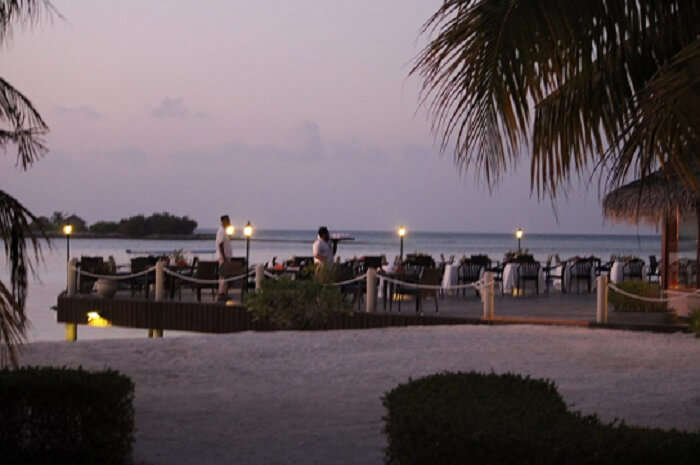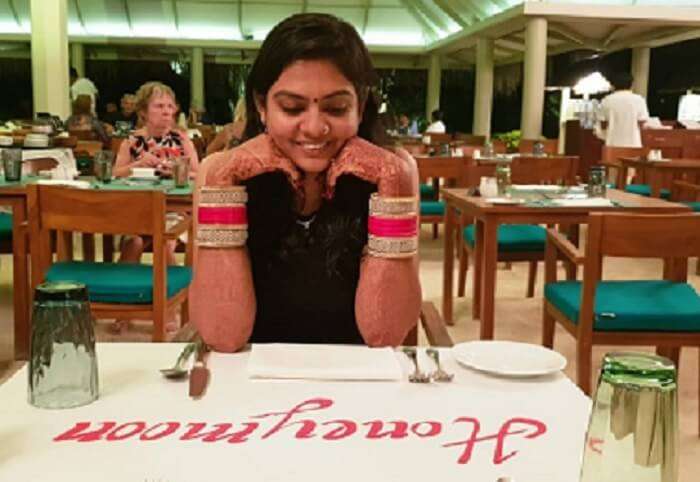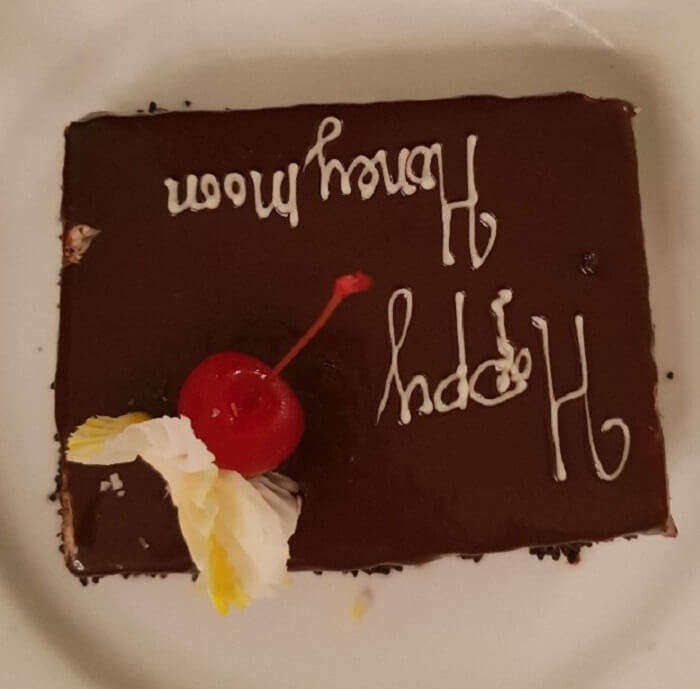 One of the highlights of our honeymoon in the Maldives was the candle-lit dinner under the starry skies. We can't get enough of thinking about it. The exclusive upgrades and bespoke experiences were like a cherry on the cake. There couldn't be a better start to our married life. We recommend all other couples on their honeymoon to have a similar experience. It's romantic!
3. Privacy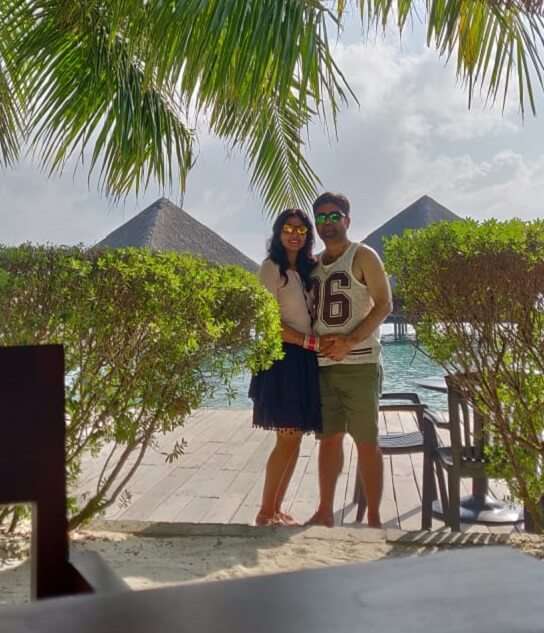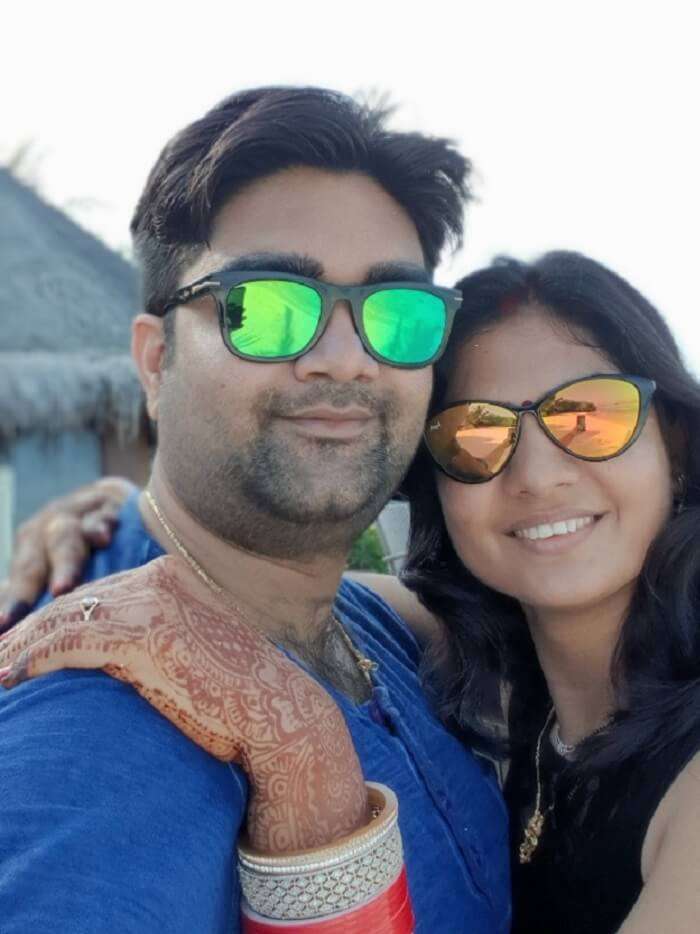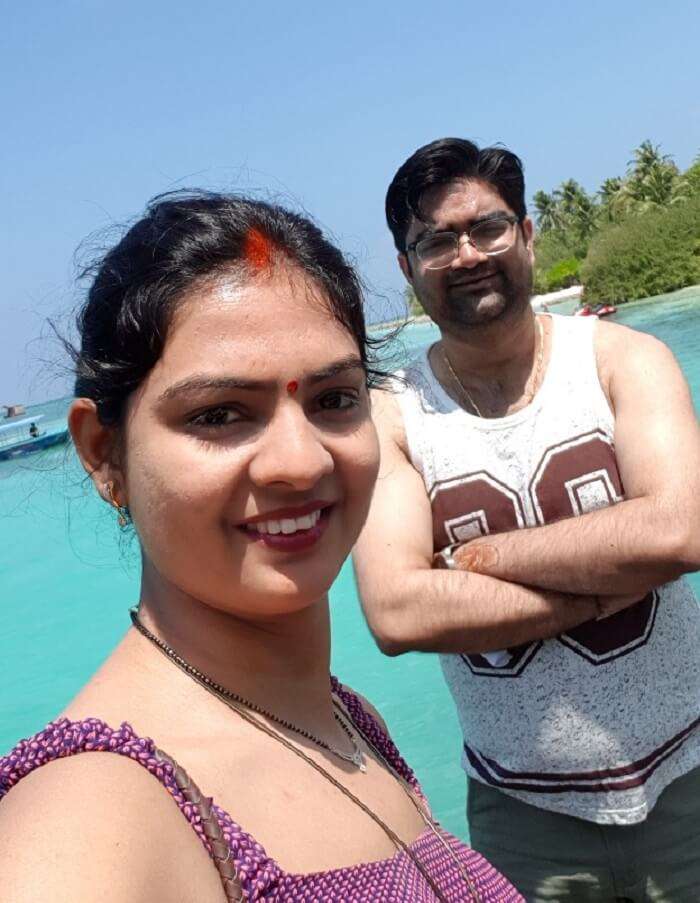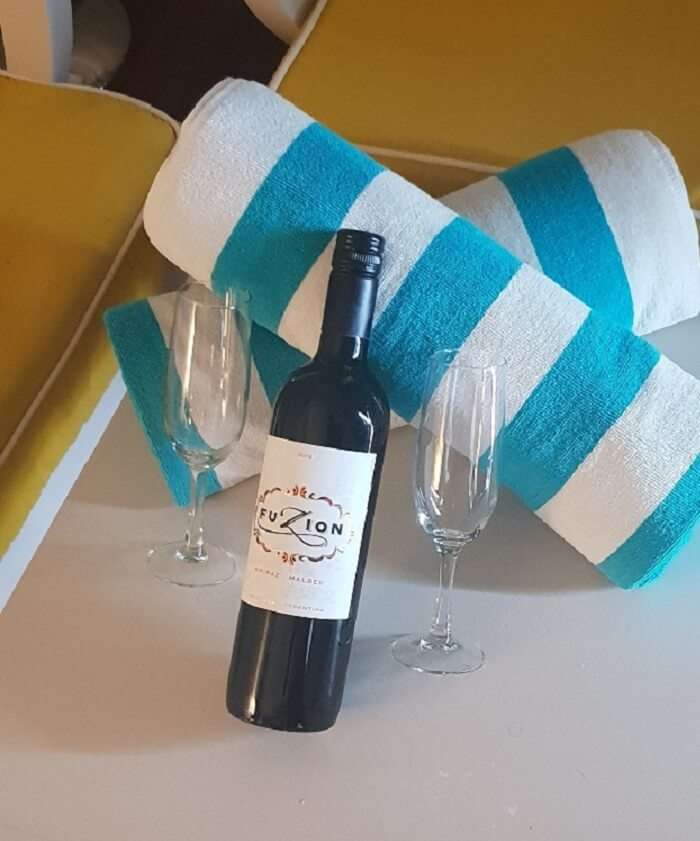 Any couple who is on honeymoon would wish for privacy and moments of solitude and we got so much of it. No one bothered us and we had plenty of quality time to spend with each other. Our resort on Hulumale island that we stayed in was stupendous. It came with a lot of activities. So, getting bored was not even an option. Though living on a local island would be much cheaper, we really enjoyed our luxurious stay and it was worth it.
 Fulhadhoo Island: An Ultimate Guide For A Blissful Escape In Maldives
4. Food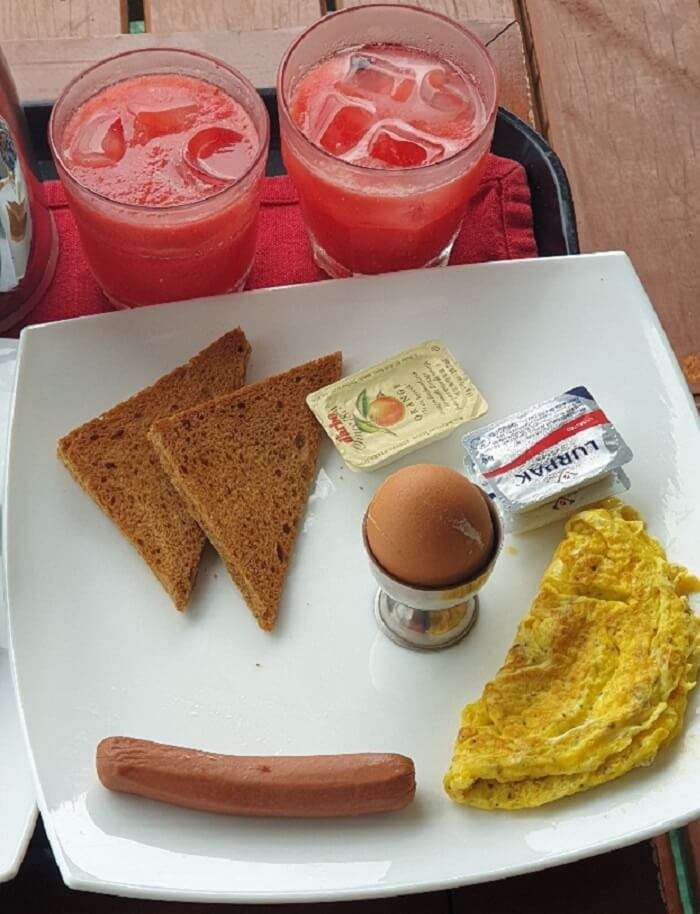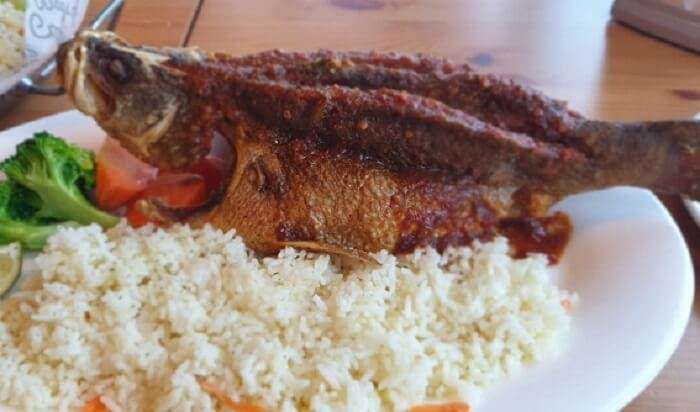 My wife and I are big-time foodies. So, we decided to explore the food scenes on the island. The cuisine of the Maldives is a rich assemblage of traditional flavors with strong influences from its neighboring countries, such as India and Sri Lanka. They call 'roti' as 'roshi'. Food in the Maldives was great. Especially, the seafood. In Male, there is a big fish Market and it's worth visiting. One can also find Kebabs on the streets. We had opted for Half-board meal and were on a resort for 3 days. So, food was covered and we didn't try much of street food. Every cuisine was available from Indian to Chinese to Italian to French at the resort.
5. Shopping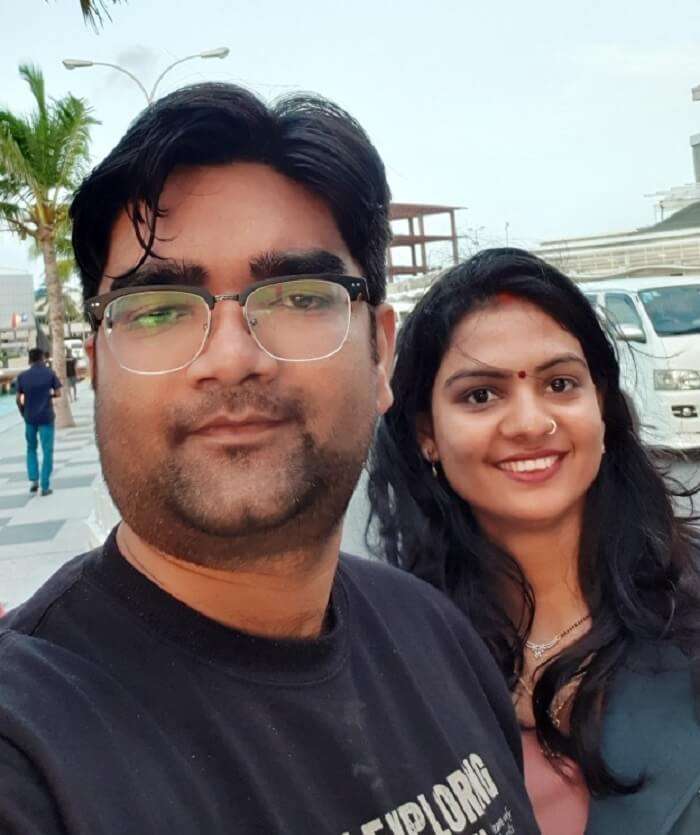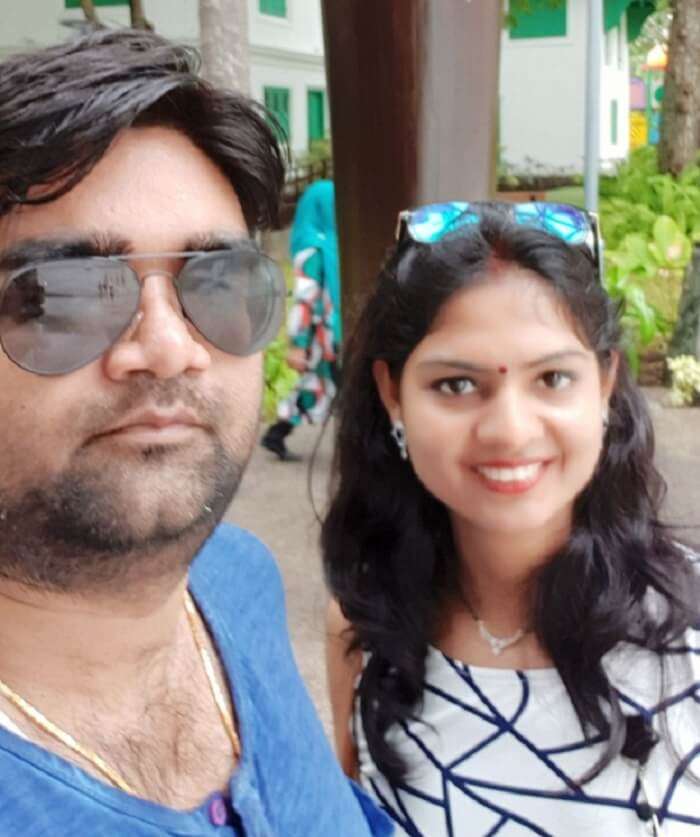 Shopping is a very extravagant affair in the Maldives. One can by souvenir's there are many in Male, at the airport and at the resorts. Generally used things like medicines, books & groceries are imported from India and they are dearer.
6. Exploration Trip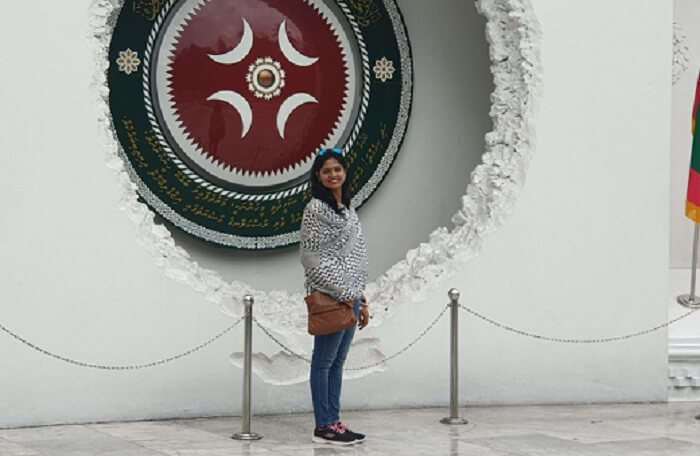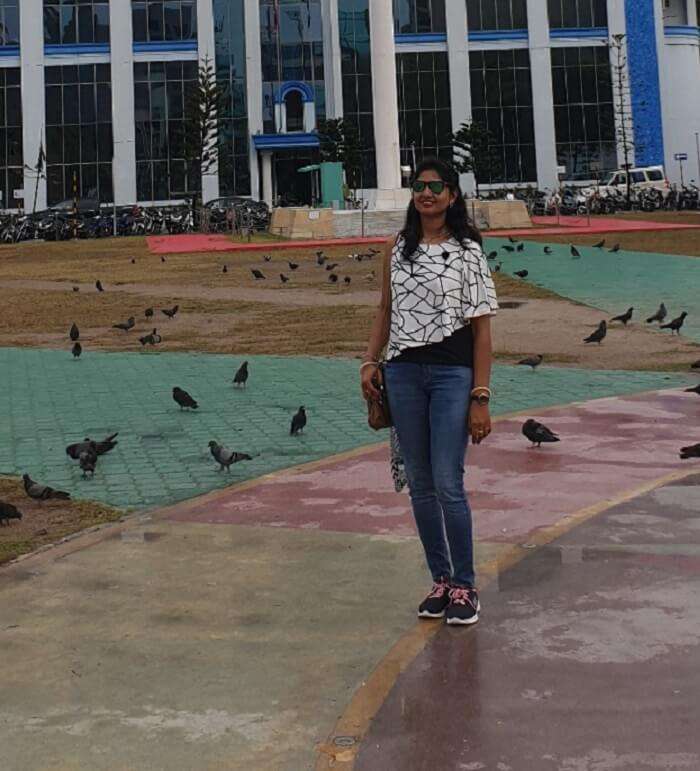 One of the things we enjoyed on our honeymoon in Maldives was the local expedition trip. We hopped on a boat and visited local islands near Male. It was really an interesting experience to observe the local lifestyle of people on the island. We took a walk in the village. Who could have thought that villages in the Maldives could be so picturesque and exciting?
7. Water Sports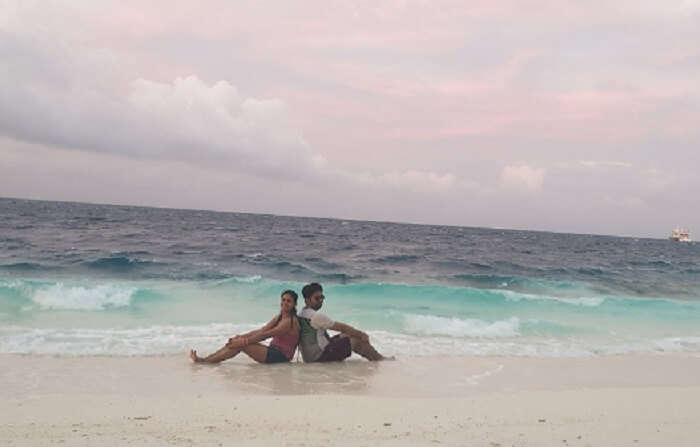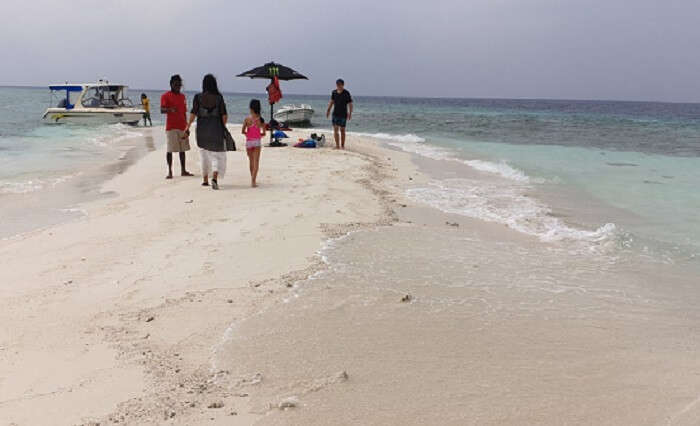 The Maldives is a perfect destination to indulge in water sports activites. The clear waters of the turquoise ocean sure looked enticing. So, we decided to get in the depths of the water and enjoy snorkeling. There are several spots in the Maldives where you can enjoy deep sea diving and snorkeling.
 14 Fun Things To Do In Maldives For A Thrilling Holiday
Do's & Don'ts
I would suggest honeymooners stay on one of the private islands where you can have the whole place to yourself. Candle-lit is another romantic experience all couples should add to their itinerary. If you have a limited budget, you can skip the resort and stay at a local hotel.
What are your thoughts when it comes to the budget for your holiday?
Everything was covered in our package from food to stay to transportation. We also had included one-day adventure trip, snorkeling. We had covered almost everything. One day we were at water bungalow also. But, there is no limit on your expenses. You can add as many experiences as you wish which will exceed your budget.
When it comes to the locals and hospitality, how were your destination and experience?
We had a blast on our trip. The staff at the resort took good care of us and did not treat us like strangers at all. Even when we visited the local villages, we were greeted with a smile. They respected our privacy too. We had no issues on our trip, whatsoever.
How was your experience with TravelTriangle & its agent?
The experience was great. Sales team customized the trip as per my needs and they also suggested some important things. The payment plan and mode of payment were very smooth. I got my vouchers very well in advance. At the Male airport, people were there to receive. At every stage, someone was there to help.
Frequently Asked Questions By Travelers
What is the best time to visit the Maldives and why?
Feb-March is the best time to visit the island because the weather is perfect. There are no rainfalls during this time and the island boasts of the dry season.
Which is the best Maldives island for honeymoon?
This is a tough question to answer because every island in the Maldives is unique and boasts of ethereal beauty. Each island comes with a private resort which offers you the best of the facilities. It is hard to pick one best out of so many.
What is the Maldives famous for?
The Maldives is mainly for its remote picturesque islands. Don't forget the dope water activities you get to enjoy on the island. It is a perfect place for snorkeling and scuba diving. Apart from that, the food is also great. You will find a great influence of Indian Cuisine on Maldives food. Do Check out the local food scenes.
Is there nightlife in the Maldives?
Resorts have clubs. Depends on where you are staying
Can you carry alcohol in the Maldives?
No. Since the Maldives is an Islamic island, consumption of alcohol is prohibited. It is only available in the resorts of private islands. Since they are on the lease, they don't have to follow the rules and regulations like Mahe, the capital.
Is the Maldives a dangerous place to visit?
Not at all. The staff at the resort and the hotel were nice and took great care of us. We did not feel at any moment that we were in danger
 Mirihi Island Resort: Make Every Moment Count At This Luxurious Property In Maldives
Hope these questions answered by Nitesh were helpful to you. Now that all your doubts are clear, how about you book a romantic vacation in the Maldives for you and your spouse and spend some quality time with each other? This island will prove an amazing getaway for both of you.