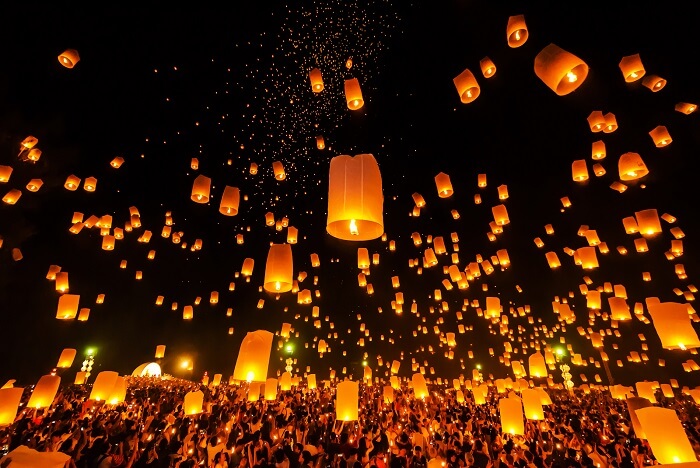 Hong Kong is one of the most dynamic cities in Asia, both economically and culturally. Long under British protection, the Chinese city has a culture of fusion and globalism that combines ethnic Chinese traditions with the flavour and pace of the West. This has given rise to some of the most curiously rich traditions and festivals in Hong Kong, ranging from sophisticated international arts festivals to folk festivals coming from old local customs. One of the best ways to find out more about the culture of the city is to witness its exciting and visually stunning festivals, which happen periodically throughout the year.
Must-Attend Festivals In Hong Kong of 2018-19
Hong-Kong has some of the most lit festivals and if you are planning to visit this city on a holiday then you would definitely need Hong Kong events calendar handy. Don't worry, here is a list of the most spectacular festivals you can attend in this city for an up, close and personal experience with the city culture:
1. Cheung Chau Bun Festival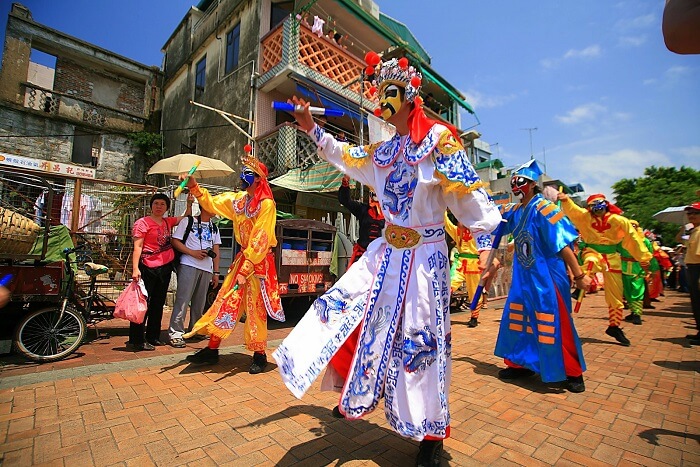 Image Source
Part of the Taoist ritual festivals in Hong Kong, the Cheung Chau Bun is native to the island of Cheung Chau in Hong Kong. The festival marks the region's own celebration of the birth of the Buddha, and is celebrated fervently by the rural population on the Hong Kong Island. Because of its eclectic nature, it also attracts thousands of tourists every year. Kwon Kam Kee buns are an important component of this most adorable of festivals in Hong Kong where 60,000 buns were consumed in 2017. Buns are also used to decorate bamboo towers in a major centerpiece event.
Cheung Chau Bun Festival 2019 date: 12 May 2019
---
Hong Kong & Macau Holiday Packages On TravelTriangle
Visit Hong Kong and explore disney land, ocean park, wet land park, victoria's peak and Lantau Island. Further, explore Macau tower, the Venetian resort, Senedo square and more in Macau.
---
2. Hong Kong Arts Festival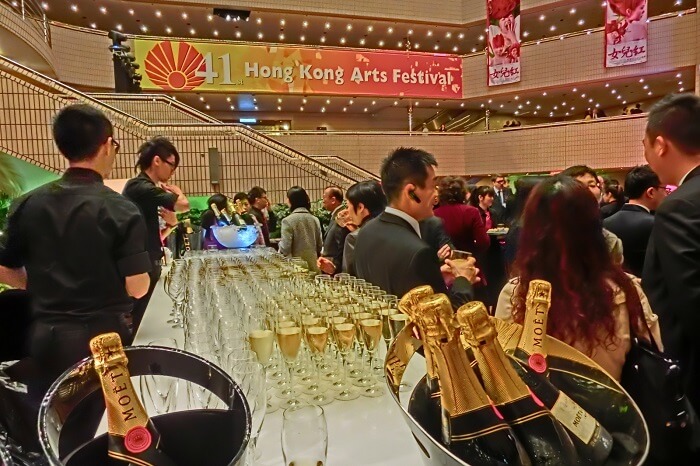 Suggested Read: 15 Delightful Tourist Places In Hong Kong
This is Hong Kong's annual gathering of artists from Hong Kong, mainland China and around the world. The main genres that conduct events as part of the festival belong to drama, dance, world music, Chinese and western classical music and Chinese opera. Kevin Spacey, Bavarian State Opera, Royal Shakespeare Company, and the Paris Opera Ballet have all performed at the Hong Kong Festival. The festival also serves to commission new art in chamber opera, theatre, and dance.
3. Ghost Festival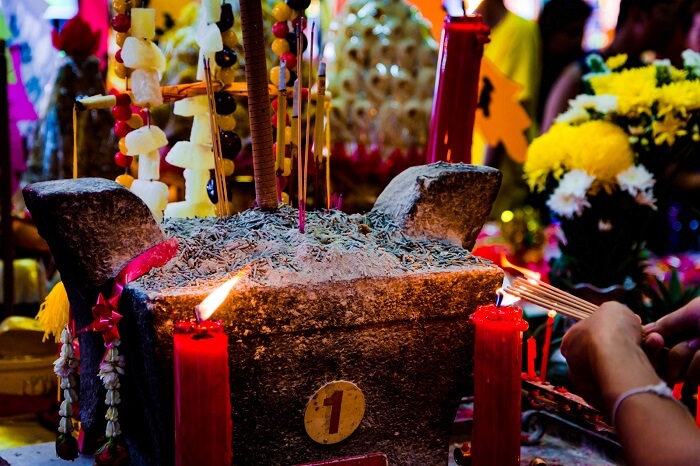 The Ghost Festival, or the Hungry Ghost Festival, is a Chinese festival that has both Buddhist and Taoist origins. The festival is a celebration and worshipping of the dead, including familial ancestors, as the realm of Hell, Heaven, and Earth are believed to be open. The spirits of the dead can cross over to Earth on this day, and people pay homage to the dead by burning incense and joss paper, and by building papier-mache effigies of the Ghost King.
Ghost Festival 2018 date: 25 August
4. Le French May
Suggested Read: 7 Best Hong Kong Temples Every Traveler Should Visit To Explore Their Spiritual Side
Demonstrating the truly global nature of festivals in Hong Kong, the Le French May is organised annually by the French Embassy in Hong Kong to promote and popularise French art and culture. Visual art, opera, classical and contemporary music, dance and even cinema are part of the events during the festival. In 2012, some of the paintings by Picasso exhibited as part of the festival got more than 300,000 visitors.
Le French May 2019 dates: 1 May – 30 June
5. Lunar New Year Fair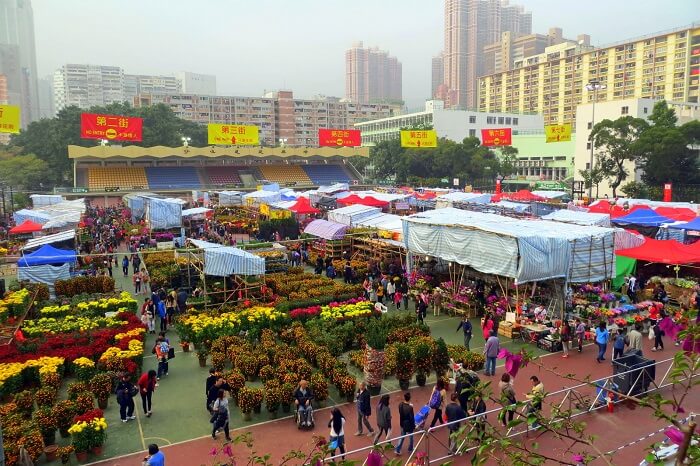 Image Source
The Lunar New Year fair is a popular Cantonese pre-celebration of the Chinese New Year. The festival is noted for its elaborate flower markets selling chrysanthemum, peach, peony, and fruit plants such as mandarin. At huge grounds at Victoria Park and Fa Hui Park in Hong Kong, there is also a significant space for dry fruits used in the Chinese New Year celebrations. Visiting the fair is part of the New Year tradition that sees thousands of Chinese people descending upon these streets and markets on the New Year eve.
Lunar New Year Fair 2019 dates: January 29 – February 5
6. Freespace Fest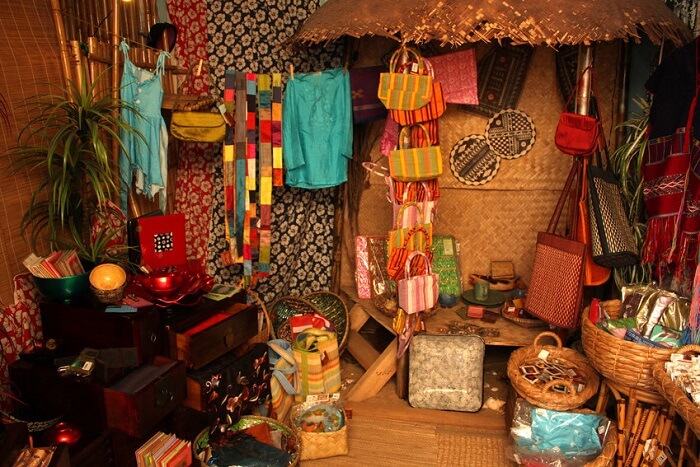 Suggested Read: A-Z List Of Best 26 Hong Kong Restaurants To Satiate The Cravings Of Forever Gastronomes!
Held at the charming West Kowloon Waterfront Promenade, the Freespace Fest is an outdoor Hong Kong festival of arts and is completely free to the public. There are garden readings of books and Cantonese poetry, markets selling Chinese handicrafts, a farmers' market where local farmers are also encouraged to share ideas on sustainable and organic farming. There are pop music performances, and international artists like Orange Mike and DJ Rupture have made appearances.
Freespace Fest dates: September 2018 – March 2019
7. Lantern Festival Hong Kong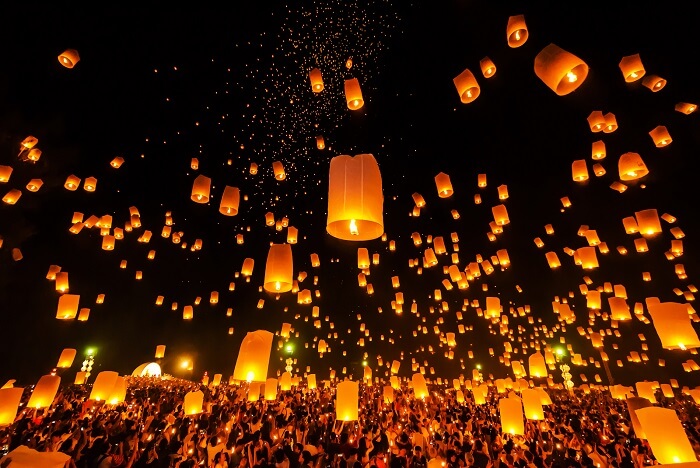 The Spring Lantern Festival Hong Kong 2018 was one of the prettiest festivals in the world. The Chinese festival marks the final day of the traditional Chinese New Year celebrations, and was a big part of Chinese culture as far back as 2000 years ago. One of the central traditions of the festival is the lanterns let into the sky, usually by children who get to do this after solving a riddle. This is also one of the first love festivals in Hong Kong.
Lantern Festival 2019 date: 19 February
8. Hong Kong Pride Parade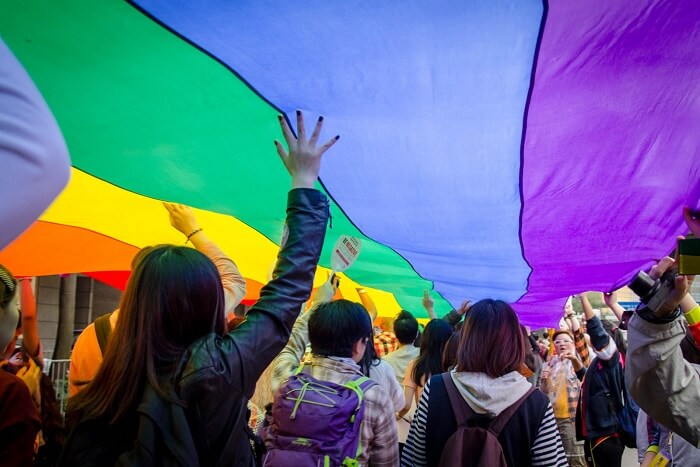 Suggested Read: Disneyland In Hong Kong: A Tailor-Made Guide To Endless Fun For Everyone!
The Pride Parade has become an annual event across all major cities in the world, and Hong Kong is no different. While in this part of the world, the parade is still a protest march against the environment of hostility the LGBTQ+ community faces, it has also evolved into a colorful celebration of a culture of love and respect and equality. The parades usually begin at Victoria Park and end in Lamar Park, but some marchers have ended at City Hall too. The Pride Parade Hong Kong festival 2018 is expected to see much more than the 10,000 people who marched last year.
Hong Kong Pride Parade 2018 date: 17 November
9. Clockenflap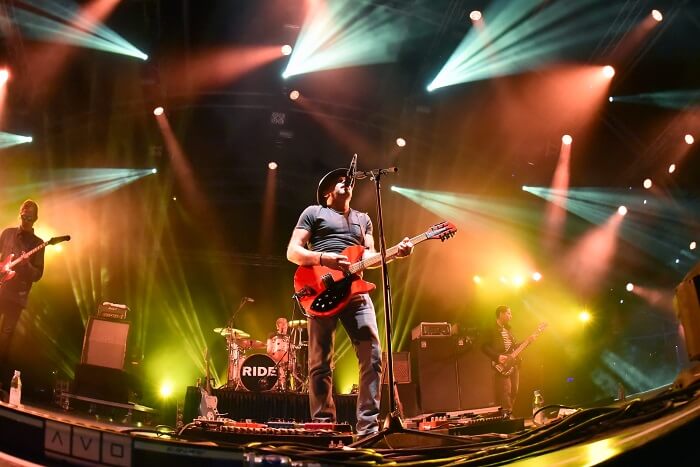 Suggested Read: 8 Must Know Hong Kong Travel Tips For First Time Travellers
Nothing exudes urban more than music fests, and Hong Kong has several of them throughout the year. However, Clockenflap is one of the premier music festivals in Hong Kong. With soaring popularity amongst the young people of Hong Kong, the festival has grown in profile over the years. Besides English and Chinese pop stars, there are also several art institutions and artists who travel to the festival for exhibitions during the festival.
Clockenflap 2018 dates: 9 – 11 November 2018
10. Chinese New Year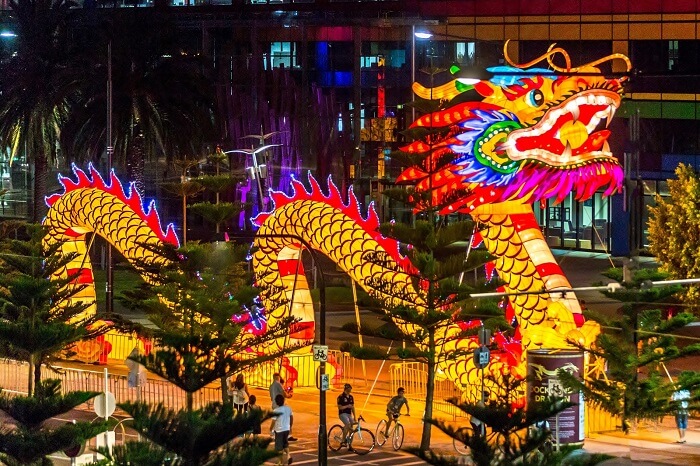 Image Source
In many ways the foremost of Chinese holidays, the New Year is a big celebration in Hong Kong as well. Red shock lanterns are traditionally used to cover the city, and it is impossible to escape the buzzing excitement of the festivities. While most traditional temples are packed with people praying for good health and fortune, there are also elaborate markets selling flowers and incense. The Hong Kong Chinese New Year 2018 also featured the enormous dragon boats, a rage with tourists and children.
Chinese New Year 2019 date: 5 February
Further Read: Ocean Park Hong Kong: An Attraction You Cannot Afford To Miss
These colorful, elaborate, and exotic festivals in Hong Kong are something that you should see at least once in your lifetime. Make sure you plan your dream trip to Hong Kong during your favourite one of these!
---
Looking To Book An International Holiday?
Book memorable holidays on TravelTriangle with 650+ verified travel agents for 65+ domestic and international destinations.
---
Comments
comments