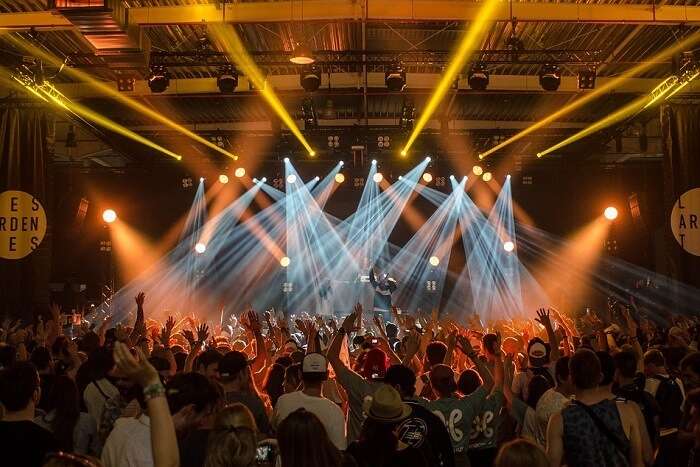 What makes Australia irresistible is the liveliness of this place. And, what makes it livelier are the fellow Australians who are so warm and welcoming. They excel in the art of celebrating life. Having said that, music is the pillar for the firm foundation of their rich culture. The people of Australia are fond of music and they make sure that the rest of the world knows about it. Here are 12 EDM festivals in Australia that you must attend at least once in your lifetime.
12 Best EDM Festivals In Australia 2022
The life in Australia is like a crazy roller coaster ride that you don't want to miss at any cost. The country's known for hosting some jaw-dropping EDM music festivals in Australia. Here's a list of the most popular EDM festivals in Australia:
Major Creek Festival
Wallaby Creek Festival
The Grass is Greener
Happy Daze
Electric Gardens
Jungle Love Festival
Kyneton Music Festival
Wide Open Space Festival
Wind on Water Festival
Autumn Festival
Undara Outback Rock and Rules
The Gum Ball
1. Major Creek Festival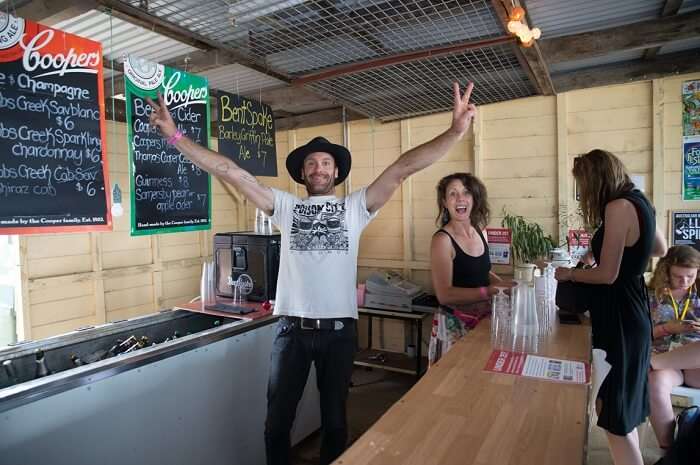 This festival is designed keeping in my mind all sort of people belonging to different age groups. This music festival showcases an incredible mix of jaw-dropping EDM music's, alluring ambiance, charming surroundings, and spectacular performances. The vibrant musical atmosphere that they create here will leave you awestruck. Their splendid lighting effect adds even more joy to the whole celebration. Also, don't forget to try out their delectable mouth-watering food delicacies and check out their creative workshops.
Location: Mining village of Major Creeks
Highlight: Themed performances, camping, craft stalls
Must Read: 7 Fascinating Temples In Melbourne That Are Enchanting Beyond Your Imagination
2. Wallaby Creek Festival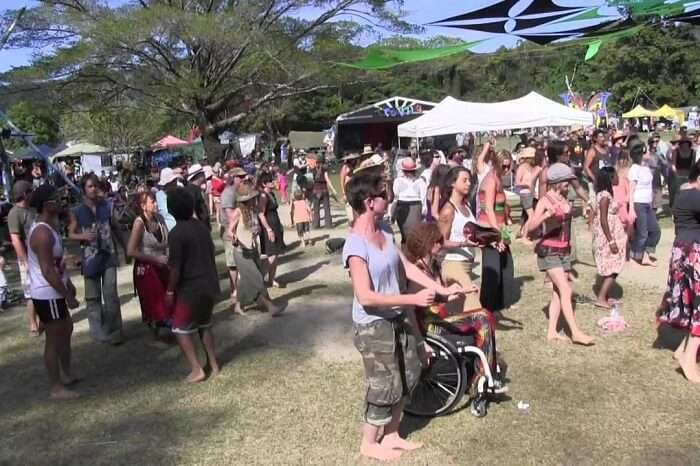 This festival is held towards the end of September. What makes this festival unique is that along with enjoying the thrilling EDM music, you can simultaneously indulge in so many other activities as well. You can swim in the waters of the lush tropical rainforest or you can take part in healing spaces and workshops. The best part about this festival is that it is family friendly, so you can come here with them to have some quality downtime.
Location: Rossville
Highlight: Live dances and circus shows
3. The Grass is Greener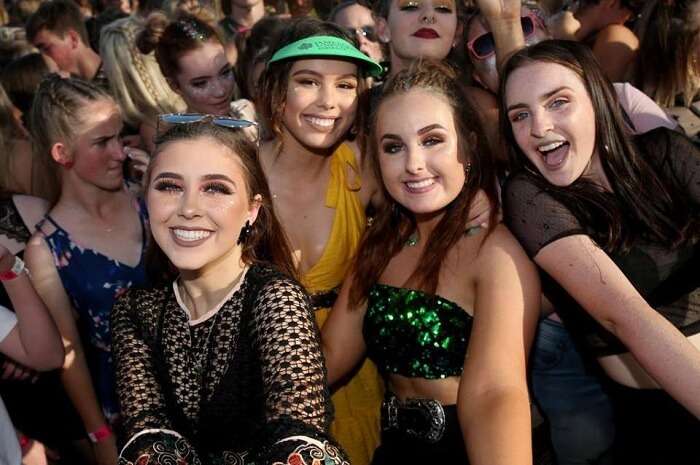 This music festival is held in the month of October and is ranked on the top in the category of the most popular and biggest EDM festival in Australia. It features breathtaking performances by top artists, combined with the best production quality and electrifying ambiance. It welcomes artists from all over the world to drop some heart-pounding beats and make everyone dance like there is no tomorrow.
Location: Cairns, Queensland
Highlight: music performances by renowned artists
Suggested Read: Explore The Best Nightlife In Melbourne To Know Why It's The World's Most Attractive City!
4. Happy Daze
Held from June 1-3, this music festival brings to you a unique genre of music which is both eclectic and electrifying. This festival invites visitors to showcase their unique qualities while bonding with locals. From music to dance to food, everything has a touch of uniqueness to it. As the drums and bass fill the air with electrifying vibes, get grooving to the latest hit music and have the time of your life.
Location: Whitsundays
Highlight: Live performances by the EDM artists and food stalls
5. Electric Gardens
This is a world-famous South West Four Festival featuring some of the world's biggest DJs. Their heart-thumping dance lines ups will make even the laziest ones groove as the beats cut deeper into your souls. With drop-dead EDM music making the whole world dance, this festival will give you chills.
Location: Sydney, Melbourne
Highlight: Live music and dance performances
Suggested Read: 10 Mesmeric Places To Visit In Melbourne
6. Jungle Love Festival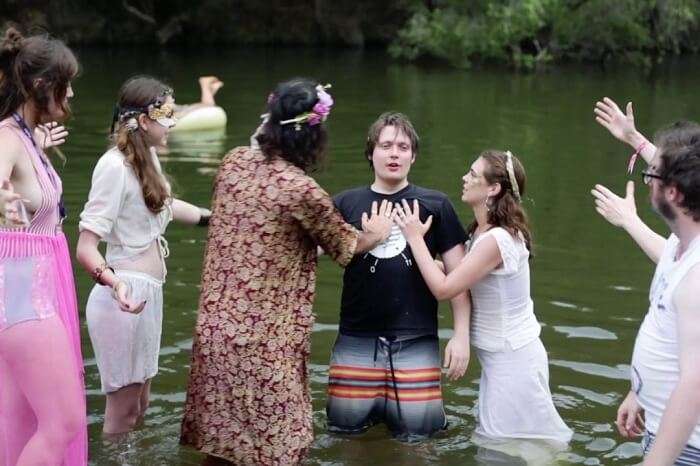 This music festival is set along the Yabba Creek and is unique in so many ways. Mostly held during the end of November or the first week of December, this musical festival attracts attendees from different corners of the world. It is a perfect place for all. With dazzling EDM music lineups, incredible food, and fairytale-like settings, this festival must not be missed. The stage performances, live murals, and exquisite art exhibitions will dazzle you completely.
Location: Yabba creek
Highlight: Touring on rainbow bicycles, camping at night
7. Kyneton Music Festival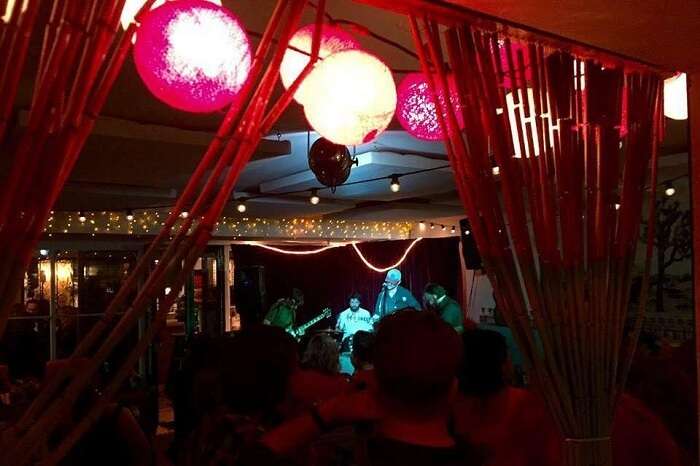 This music festival is famously known as "Party in the Park" and that too for all the right reasons. They feature some of the best bands in Australia. It is definitely the best EDM music festival that is held in Australia and a preferred place for all those who wander in search of upbeat music and friendly environment. So if you're feeling out of the place in a stranger land, then this festival will be your perfect retreat.
Location: Kyneton
Highlight: Music performances by renowned artists
Suggested Read: Honeymoon in Melbourne: A Detailed Guide For Everything You Need!
8. Wide Open Space Festival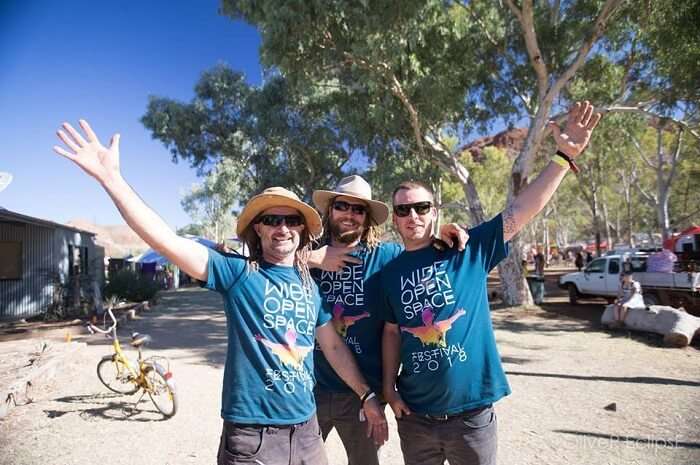 Wide Open Space is a three-day festival which brings out all the zeal and makes a perfect place for the music lovers. It is mostly held during the first week of May and offers a diverse array of musical talent and phenomenal workshops. Their dessert cultures and amazing lifestyle is something worth experiencing. Also, you will witness some of the most breathtaking energetic performances.
Location: East MacDonnell Ranges
Highlight: Electrifying EDM music and camping at night
9. Wind on Water Festival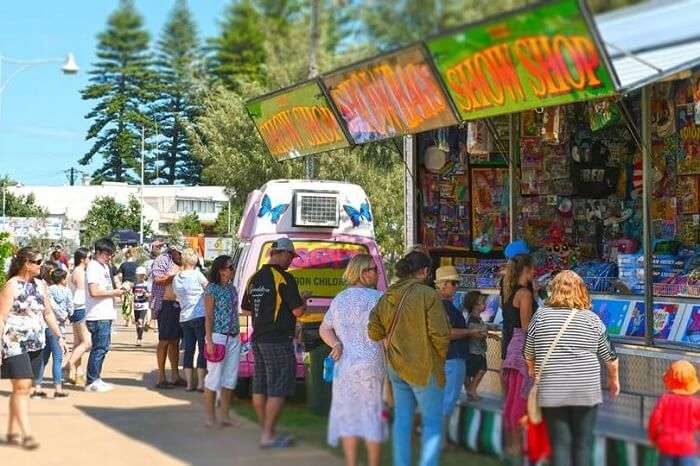 This is a one-stop destination for all the EDM music festival goers. With sartorial interiors and outstanding backdrops, this music festival is a must-attend in Australia. It features performances by commendable creative artists and other fun activities for you to indulge in. The exhilarating environment fills visitors with enthusiasm and happiness.
Location: City of Greater Geraldton
Highlight: Large scale kite flying, water sports
Suggested Read: 15 Best Hotels In Melbourne For Every Wallet Size
10. Autumn Festival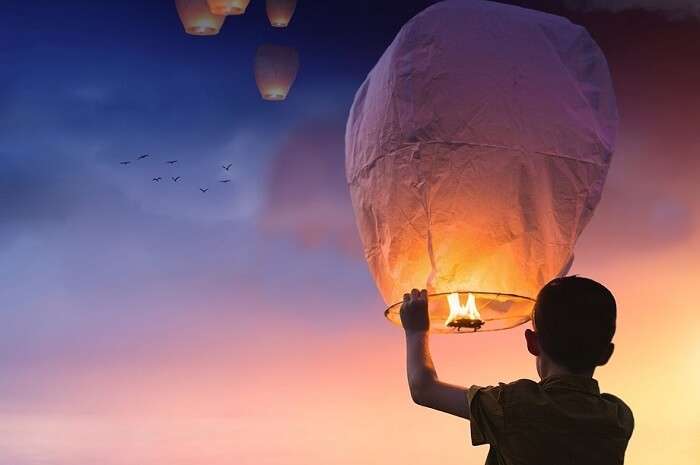 This festival is usually held in either the first or the second week of April. It is dedicated to all those people who have an immense love for EDM. Along with that, they also celebrate the local music. Their world-class setting features everything from good music and electrifying ambiance. This festival promises to leave you with some long lasting beautiful memories.
Location: Adelaide
Highlight: Themed performances, camping, craft stalls
11. Undara Outback Rock and Rules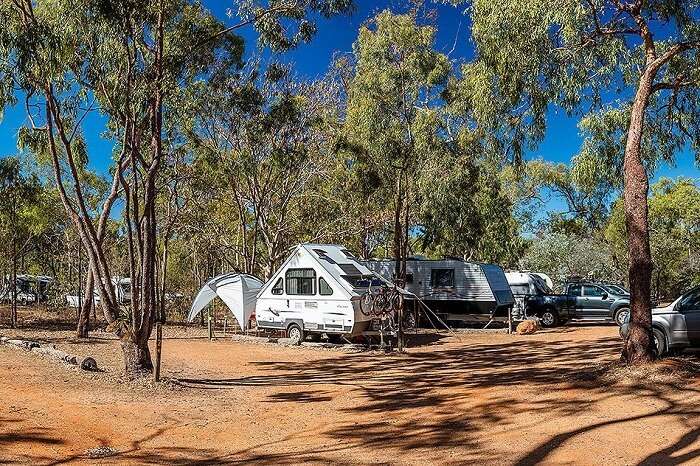 Held in the last week of April, this music festival is unique in its own way. It is also known as the 'Biggest Little Festival' in Australia. The whole stage setup is surrounded by best scenic landscapes and a natural ambiance. No wonder it attracts a massive amount of music lovers every year. The whole ambiance has a different vibe.
Location: North Queensland
Highlight: Scenic natural landscapes
12. The Gum Ball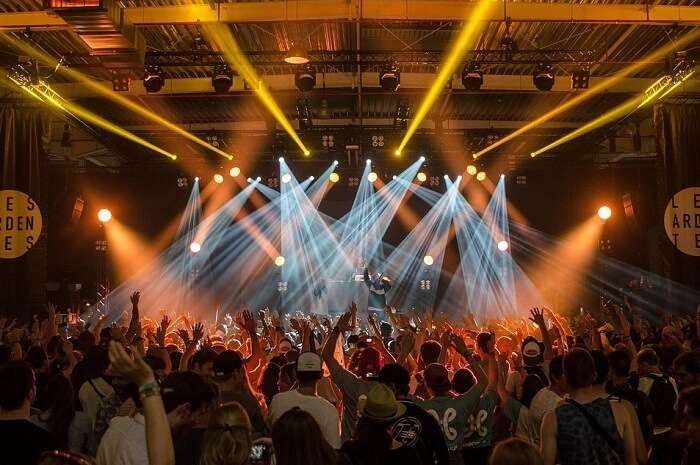 The Gum Ball is a music festival which is usually held in the last weeks of April and welcomes all the finest DJ's of the town. Held in the countryside, this music festival is the ultimate paradise for all the EDM lovers out there. The world-renowned musicians gather on one main stage to make you groove on some of the best electrifying music of all time.
Location: Belford
Highlight: Delectable food, wine, beer, free morning yoga
Further Read: 9 Fun Things To Do In Melbourne For A Hell Of A Trip
Australia is known for celebrating things. There is always a music festival going on here! It is a land of paradise for all the music lovers. There are plenty of EDM festivals in Australia for you to choose from. Book your trip to Australia and make sure to attend at least one of these music festivals.
---
Looking To Book An International Honeymoon?
Book memorable honeymoon on TravelTriangle with 650+ verified travel agents for 65+ domestic and international destinations.
---