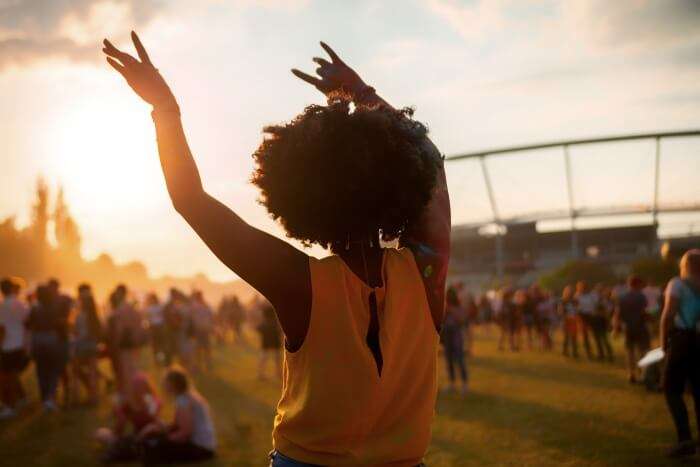 A country landlocked between Romania and Ukraine, Moldova is a place that still lies unexplored when we talk of its rich cultural history. The state can be compared to one of those books, the vintage classics that lie unattended in a library but once dusted off, and opened up, prove to be a gateway into a world of magic.
To know a particular place from its atom, experiencing its culture is one of the best ways. And to know a place's culture, there's no better way than to live through its festivals, hear the stories behind them and experience them the way natives do.
Moldova has a plethora of distinctive experiences to offer, in addition to its history. The rich culture of Moldova, including great folk music, dance forms, pottery, and cuisines should be witnessed while sipping on to the finest wine of the nation. Moldova, as much as it has witnessed over the years, has to offer some amazing life experiences.
Moreover, what Moldova has to offer is an amalgamation of music, dance, theatre, taste, adventure, serenity, learning experiences and what not! Festivals in Moldova are more like traditions that continue to tell the folklore of the country via various art forms. There are various festivals in this country that will keep you intrigued all through your vacation in this country!
14 Festivals In Moldova
As rich is its history, all the festivals of Moldova cannot be listed at once, but we made an attempt to put together some of the best, culturally rich festivals that are worth adding to your treasure of experiences.
1. Martisor Music Festival

This music festival starts in Moldova along with spring season. They arrive hand-in-hand during the month of March. This festival has been a part of this country for over half a century now. The best concert halls in the city of Chisinau, Philharmonics, Opera Theatre and Organ Hall, to name a few, host as many as forty concerts.
Be it classical music, folklore, modern dance or the traditional ones, almost all sorts of dance and music forms can be experienced here during this festival. Not just Moldova, almost all the neighbouring countries visit in this grand festival.
Location: Chisinau and other major cities and towns of Moldova
Date: 1st March 2022
Must Read: Christmas In Denmark: 13 Places To Enjoy The Christmas Vibes In Europe In 2022
2. Moldova Classical Parachuting Cup

The most exciting feature of this festival is that, in order to pay the entry fee, participants have a choice of making tandem jumps with professional skydivers. During this competition, skydivers make not one, but seven jumps and deliver precise landing techniques.
The festival is organised at Vadul Lui Voda Sport Airport and expects the participation of at least thirty skilled skydivers from Moldova and even other nations. Moldova Classical Parachuting Cup is organised in the month of September.
3. Velo Hora

This festival benefits the entire humankind in a way. The festival marks the World Car Free Day. A 20 kilometre public bicycle ride is the main event of the festival where people ride their bikes through the capital city, Chisinau.
The cycling begins at The Great National Assembly Square, where an open air concert is also organised. Fun activities for children and adults are also organized.
Location: The Great National Assembly Square, Chisinau
Date: 22nd September
4. National Wine Day

This is one of the most renowned wine festivals in Moldova! The greatest wine producers of Moldova gather together at the Great National Assembly Square in Chisinau and celebrate, Wine, which is also considered the national product. Through dance, gastronomy, music and plenty of good cheer, the Wine making traditions of the country are cherished.
This is the most popular festival of Moldova and attracts the greatest number of tourists. A tourism information point would be placed from where visitors are taken on wine tours to cellars, tasting rooms, underground galleries and other wine destinations.
While you taste some of the finest wine of Moldova, you can also witness the Concert of Live Folk and Modern Music. The festival offers you as much as three hundred varieties of wine from over forty major wineries.
Location: The Great National Assembly Square, Chisinau
Date: First weekend of October
Suggested Read: 8 Restaurants In Hungary That Can Match Any European City For Culinary Travel
5. Chisinau City Day

The festival is also referred to as Hramul Chisinaului. Commemorating The Intercession of Holy Virgin, the festival demands the main street of Chisinau city, Stefan cel Mare Blvd to be closed in order to host a grand open air festival.
At the Great National Assembly square, the day ends with spectacular fireworks. Traditional wine and food is served in plenty, local handicrafts are sold, bought, gifted and put on display. Music, Dance, costumes and everything national is at its best, on this day.
Location: Stefan cel Mare Blvd ad The Great National Assembly Square
Date: 14th October, annually
6. Nufarul Alb

The peculiarity of this festival is that it is celebrated only in during the odd years. The festival celebrates the culture of different people from around the world who gather in the small town of Moldova, Cahul. The town is visited by a broad spectrum of various artisans who portray various art forms from all over the world.
Location: Cahul, Moldova
Dates: The exact dates vary but the festival is organised during July.
Suggested Read: 35 Best Places To Spend Christmas In Europe In 2022
7. Bostaniada Festival

Never would you witness as much uses and forms of Pumpkin anywhere in the world, but here! Not merely for consumption, but for sale, as lighter, a vessel for wine, a musical instrument, Pumpkin, is the soul of this festival.
The festival was first celebrated on 28th October 2012. The exhaustive ways in which Pumpkin can be presented, apart from being eaten is something to be awed at.
Location: Central Stadium, Lozova, Moldova
Date: To be announced
8. Night of Museums

Organised in parallel with the International Museum day, the Night of Museums is one of the most unique Moldova festivals renowned across the globe. The museums, on the Night of Museums are transformed into stages for various forms of entertainment like readings, tasting sessions, theatrical sessions, singings and what not.
Even activities like Coffee and Art vernisaj are organised by some of the museums along with special exhibitions. The great news is that the access to museums is free of cost from 12:00 to 22:00 hours.
Location: Chisinau, Moldova
Date: May
Suggested Read: 6 Museums In Italy Across 6 Cities. Which One Will You Choose For Your European Adventure?
9. Cronograf Festival

The one and only International Documentary Film Festival, in Chisinau, invites famous critics, directors and filmmakers from countries like Germany, Georgia, Moldova, and Romania to judge some of the best documentaries of the world.
Location: Odeon Cinema, Chisinau
Date: Mid-may
10. Duminica Mare

Also known as the National Touristic Festival of Traditions, the festival offers the most culturally rich experience. If you are looking for some vibrant dance festivals in Moldova to attend, then this one's for you! It is mandatory for the visitors to do the traditional hora dance. The festival also hosts some interesting activities like wood carving workshop for the visitors.
While you are here, make it a point to visit the bookkeeping house, rural museum, and the rural pension of Domulgeni village. The festival is hosted in the vicinity of Raut River, which makes for a beautiful setting as the traditional handicrafts; ethnographic exhibitions are put on display.
Location: Domulgeni village, Floresti, Moldova
Date: June
Suggested Read: Shopping In Czech Republic: To Add A European Touch To Your Wardrobe
11. International Pottery Fair

Until and unless you witness this festival, you would never truly be aware of the wonders that can be crafted out of clay. During the festival, the traditional craft of pottery is revitalized.
Not just the craftsmen put their best work on show, they also share their talents with the visitors through sessions, workshops and master-classes. The atmosphere is enriched by various artistic bands.
Location: Hoginesti village, Calarasi, Moldova
Date: July
12. Wine and Gastronomy Theatre

The festival is organised hand-in-hand with the ExpoVin Moldova wine exhibition. This festival is an opportunity for the best chefs of the nation to present their skills and for the audience to experience taste on a whole other level.
Not just that, the food is paired with wines from Moldova's wineries.
Location: Moldexpo Exhibition Centre, Chisinau
Date: February
Suggested Read: 10 Cafes In Prague: Enjoy Croissants, Sausages And More In A Perfect European Fare
13. Bemol Motocross Cup

Seventy athletes from countries like Italy, Hungary, Netherlands, Latvia, Belarus, Russia, Romania, Ukraine and others, present their best motocross skills during this festival.
Even children are there to participate in this adventurous activity with full enthusiasm. The spectators would not be able to stop their hearts racing as the participants load their accelerators.
Location: Hincesti-Leova path, near the town of Hincesti, Moldova
14. Faces of Friends

One of the popular Moldova music festivals, Faces of Friends, hosts bands from Moldova as well as the neighbouring nations. The festival is organised for two days with a "Jazz Night" separating them. The festival can be experienced almost free of cost.
Location: Independence Square, Cahul, Moldova
Dates: Exact dates vary but the festival is organised in the month of August
Further Read: 17 Spots For Snorkeling In Europe Every Underwater Enthusiast Must Visit In 2022
The way the festivals in Moldova are organized, the country will soon gain its long due reputation as a tourist spot. And not just this, Moldova serves as a great learning hub during some of the festivals which makes the experience of the visitors more enriching. We highly recommend you to make a visit to Moldova while you are relishing your vacation in Europe before it gets crowded and take a tour of its most untouched form.
---
Looking To Book An International Holiday?
Book memorable holidays on TravelTriangle with 650+ verified travel agents for 65+ domestic and international destinations.
---