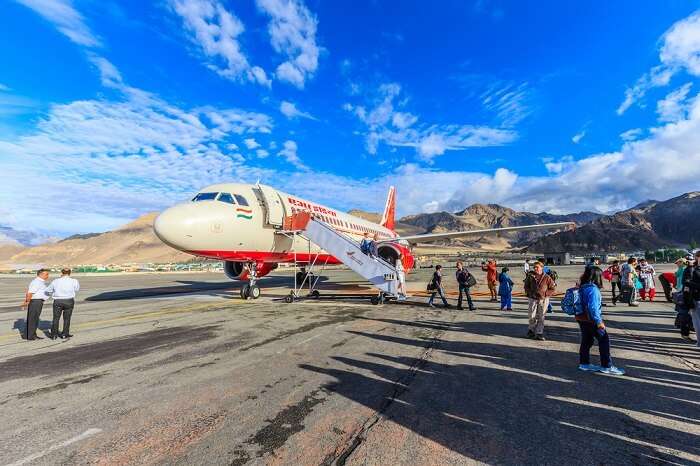 Hola travelers! Here's some exciting news for you. The UDAN initiative of the Government of India has set course for its second phase that is expected to open connectivity to 73 underserved and unserved airports, and helipads by the end of this year, to boost regional connectivity. And guess what, hill stations like Kargil, and Kasauli are also in that list of destinations which will receive aerial connectivity to other parts of the country.
What Is UDAN?

Suggested Read: Project UDAN Takes Off: 45 Airports And 128 New Routes Announced!
UDAN (Ude Desh Ka Aam Nagrik) is a regional connectivity scheme by the Government of India to ensure aerial connectivity among tier-2 and tier-3 cities through cheap flights. With an objective to, "Let the common citizen of the country fly", this scheme aims at making air travel affordable for all sections of the society.
In its first phase, the scheme awarded five companies to operate flight services on 128 routes to 70 airports. And now, in its second phase it is aiming to make 73 airports, and helipads operational by the end of 2018.
Flights to Kargil and Kasauli
Ever canceled your trip to a hill station because of the thought of a tiring road journey through the zigzag mountains? If so, then we have a good news for you. Now you don't have to bear those torturing road journeys as the Government will soon open more air routes to your favorite hill stations.

Since the past decade, the historical battleground of Kargil has witnessed an enormous increase in tourist footfall, therefore, the government has decided to operate flights to this area for the convenience of the tourists. There's a small military airstrip in this area, which will be used for the operation of commercial flights.
Other Destinations Included In UDAN-2:
Kasauli in Himachal Pradesh
Pakyong in Sikkim
Tezu in Arunachal Pradesh
There will also be aerial connectivity between towns like Kasauli, Shimla, Manali, Kullu, Mandi, Dharamshala, Rampur, Nathpa, and Jhakri, all for less than INR 2,500 per seat.
Uttarakhand is another state that will get an elaborate system of air connectivity, with 15 remote airports getting air links.
Travelers will now be able to fly to small destinations like Lakshadweep, Kannur (Kerala), Kishangarh (Rajasthan), Jiribam, and Moreh (Manipur).
Excited much? Just wait for some time till these airports become operational, and traveling to your best-loved hill stations becomes a luxury and not an unending road journey.
Further Read: These Airlines Are Offering Cheap International Flights & This Might Be The Best Time To Book