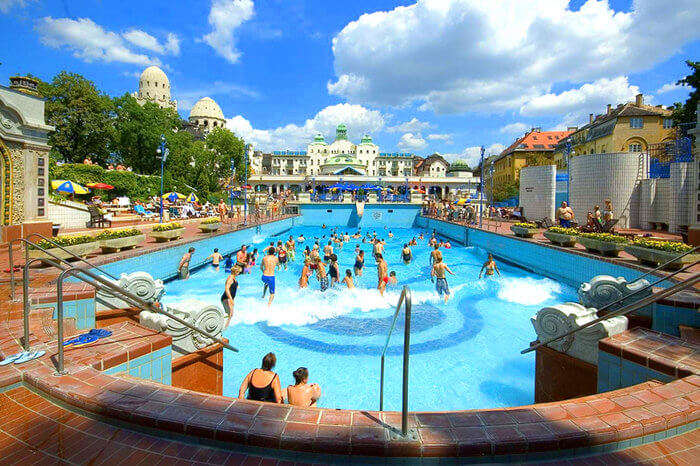 Budapest is a rare delight for people who love indulging in everything natural and spa. The destination has some 125 thermal springs and this benefit is naturally enjoyed by the locals and also, by millions of tourists visiting Budapest for fun. Only if you care for the water splash activity roar, or intend to use the Gellert Spa in Budapest on a pleasant morning or during the day, the Budapest special thermal springs are bound to excite you. Specifically, if you are looking for some therapeutic care, it is a pleasure to be here.
Here's all you need to know about the Gellert Spa in Budapest
1. Budapest and its many thermal springs and spas
Budapest is an important European tourist destination which has gained more prominence in the recent past. Many of us continue to enjoy the visit here, especially to explore the scenic versatility in the city.
Still, there are more touristy things resting at the base of the hilly Budapest terrain. The town has a massive assortment of around 125 thermal springs and quite expectedly, this ground framework of natural water is an integrated part of the everyday life here. The thermal springs or the spa establishments are not recent for the locals as they continue to cheeriest the many benefits of thermal water, dating back to the Roman Times and later, dwelling as a part of the Turkish Occupation.
Suggested Read: 22 Chilling Winter Destinations In Europe That'll Melt Your Heart In 2022!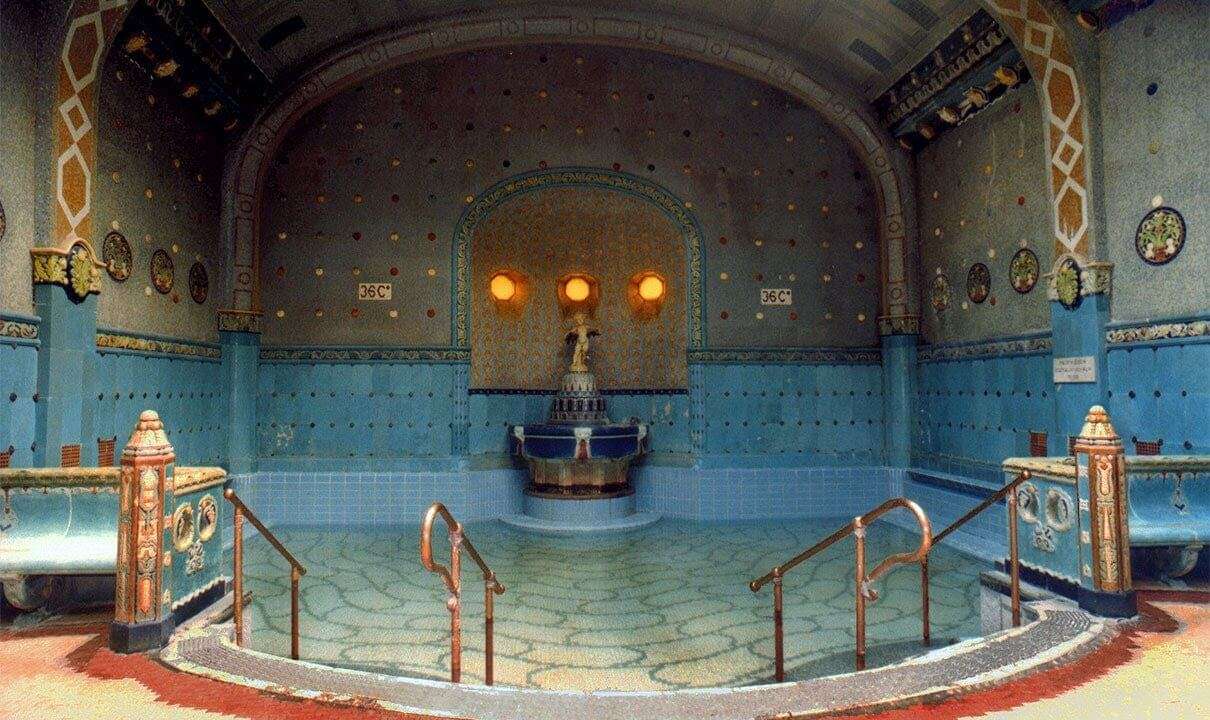 The Hungarian Capital City has Turkish bath builds along the length of Danube River. So, Budapest is full of natural spa attractions, but for a tourist, there are still some earmarked spa outings like the famous-Gellert Spa- which has emerged as a prime visitor attraction. Here, the locals and the tourists mix alike, to indulge in the therapy of thermal water.
Even though Budapest is not the only part of Hungary or Europe blessed with natural mineral water hot springs, that still doesn't take the thermal sheen from the city. Today, Budapest boasts of many historically constructed thermal baths: Kiraly Bath, Rudas Bath or Veli Bej Bath, Szechenyi Baths and Pool, and the most architecturally stunning-Gellert Baths.
2. The popular Gellert Spa Complex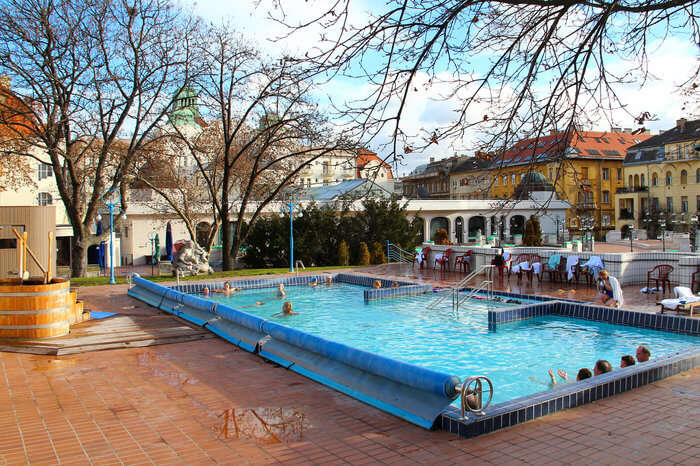 Gellert hill measures 770 feet overlooking the Danube River in Buda town part (of Budapest). At the foot of the hill lies the famous Gellert Spa Bath. This spa complex has some of the best indoor swimming pools where people enjoy being inside water while gazing at the hill or the Danube. The entry to the Gellert complex is open for both men and women from 6 a.m. to 8 p.m. It has saunas, plunge pools, open-air swimming pool with artificial waves released in the pool after every 30 minutes; a bubbling pool, and a children's pool, making it a complete family entertainment zone.
Men and women have a choice to opt for gender-marked plunge pools.
In addition to the spa baths, the visitors can spend few hours of relaxation by indulging in luxury treatments, like a foot massage to put your swelling feet or aching limbs to rest.
Suggested Read: Here's How To Spend A Weekend In Most Beautiful European Cities
3. Here's why you must visit Gellert Spa in Budapest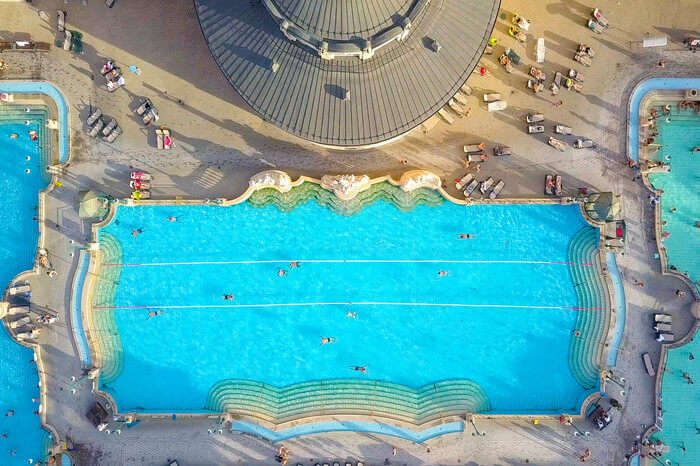 If you are a water person, the Gellert is a must-visit. There are warm water springs, hot water springs and further, several pools of varying temperature accommodating guests who visit here for personal relaxation. Mostly, people are here to experience the magical prowess of thermal water.
The natural healing power of thermal springs is recognised by people across the world. Here, the water flows from the natural mineral hot springs in the hills, directly to the thermal pools. This water is rich in minerals such as calcium, chloride, sulphate, fluoride, magnesium, etc. It has many healing properties and is used for treating medical problems too. Locals enjoy the thermal flavour to give relief to their aching joints or muscles on a day-to-day basis. Some of the pools, for example, have massage jets installed in it.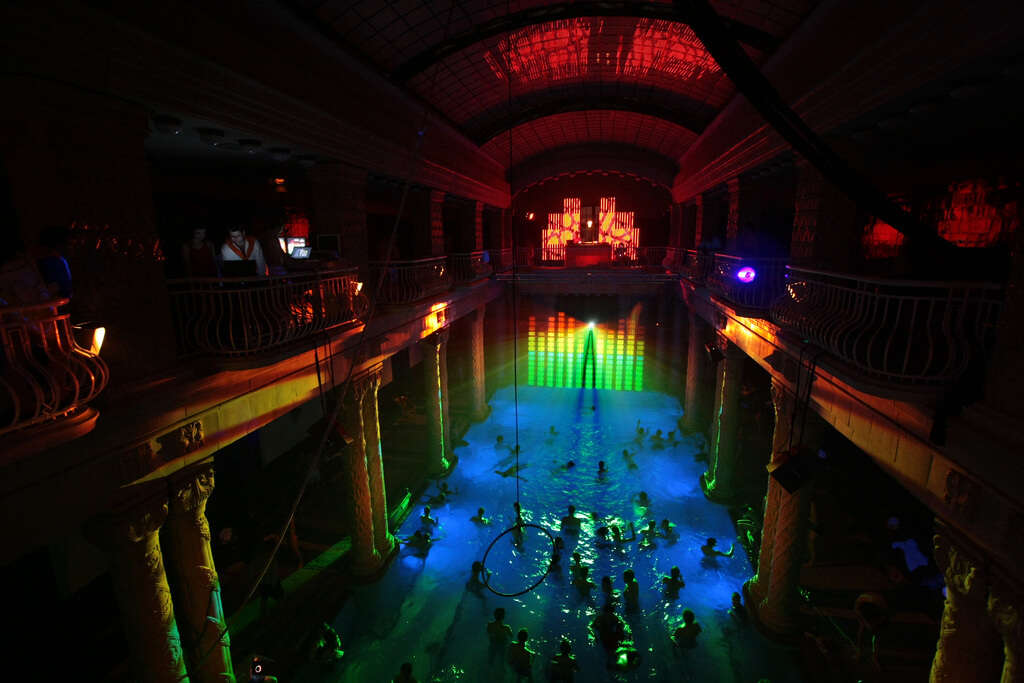 Then, there is more stuff to do such as fish pedicure to get rid of the dead skin and get a fine and fresh look. There are revitalisation saunas, steam rooms, fun wave pools, Co2 bath, mud treatment, underwater jet massage and so on. There is a red wine bathing experience for instant skin rejuvenation.
It is a pleasure to visit the Art Nouveau building construct, almost 100 years old. The environment at this Gellert site is full of joy and activities. To sum up, people visiting Gellert Spa can experience a lot of fitness activities and fun time with family.
                                 Suggested Read: Most Popular Euro Trips To Plan 2022 Ultimate Escape
4. What's the story behind the spa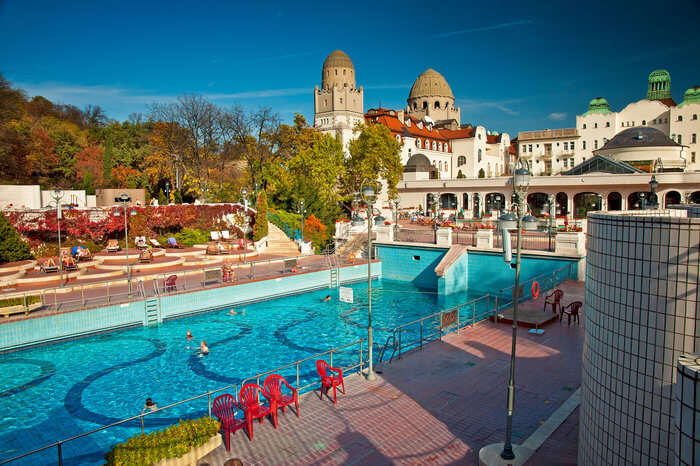 Gellert Bath was officially open to the public in 1918 and its construction began some five-years back, i.e. in 1912. It is revered as a traditional thermal bath establishment which went through another expansion in 1927. Later, during the World-War 2, the Gellert complex suffered damage and was restored in 2013. This is the same time when it was converted into a unisex pool destination. Earlier, the Gellert Complex had separate pools for men and women, which continue to exist only in plunge pools till date.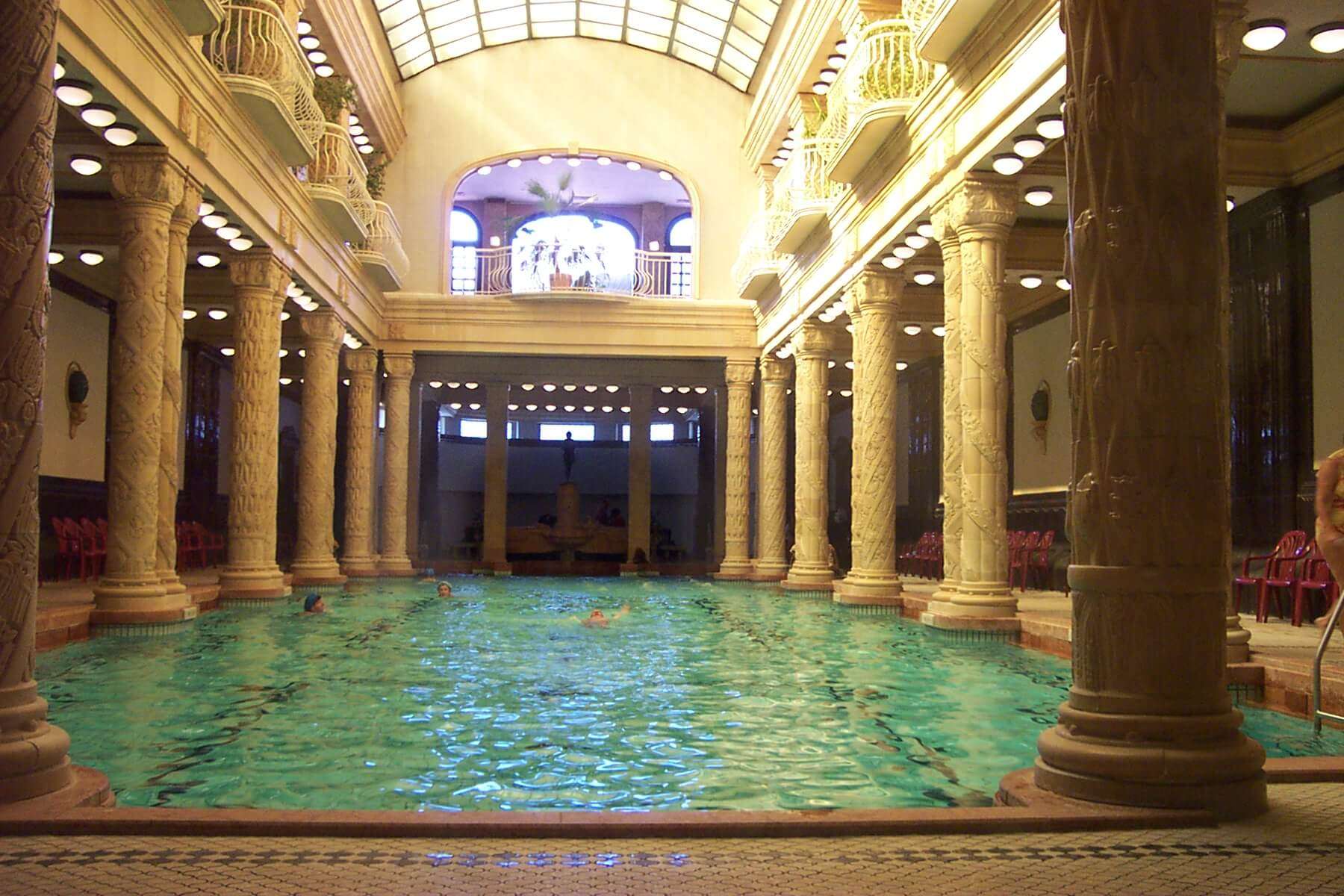 Historically, the first mention of the Gellert site was made in the 13th century. At that time, a hospital was located at the exact spot, a post which the Ottoman Empire established the thermal bath complex to pamper the Turkish Royalty up to the 17th century.
If the water complex is still not exciting enough for you, there are more reasons to add this place to your Europe package. There is plenty to admire in and around you, including the gorgeous interiors full of colourful ceramic tiles, reflecting glass roofs, Roman-style columns, and stone lion heads. A walk through the complex or long-conversations sitting in the Gellert Café is a must do. The intriguing history and lavish interiors are a perfect match to add to the Budapest delight.
Further Read: Summer In Europe: Top 11 Offbeat Places For A Fabulous Vacation In 2022
---
Looking To Book An International Holiday?
Book memorable holidays on TravelTriangle with 650+ verified travel agents for 65+ domestic and international destinations.
---