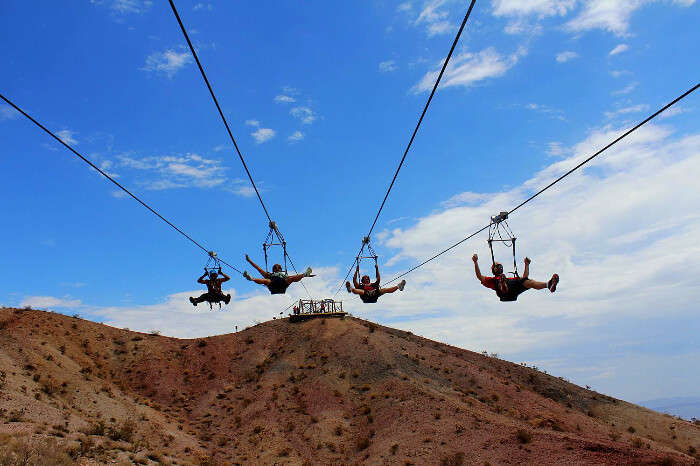 All you adrenaline junkies, it's time to rejoice! America's Grand Canyon has just got a new and thrilling experience on 2nd January, 2018. The zip line has opened in the West Rim of the Grand Canyon, which is already known for its exhilarating Grand Canyon Skywalk, a horseshoe-shaped cantilever bridge that offers visitors a grand view of the Colorado River 4,000 feet below.
The newly opened zip line at Grand Canyon West is made up of two "quad" zip lines where each one is attached to giant metal structures on either side. Each zip line has four steel cables that are running parallel to each other so that a group of upto 4 people can ride at a time. The first one measures about 1,100 in length while the second one which is set at a steeper grade is approx 2,100 feet long; both of them reach speeds of up to a thrilling 50 miles per hour, that's sure to give you an adventure of a lifetime. One can enjoy the rushing scenery and the breathtaking views of Quartermaster Canyon from above.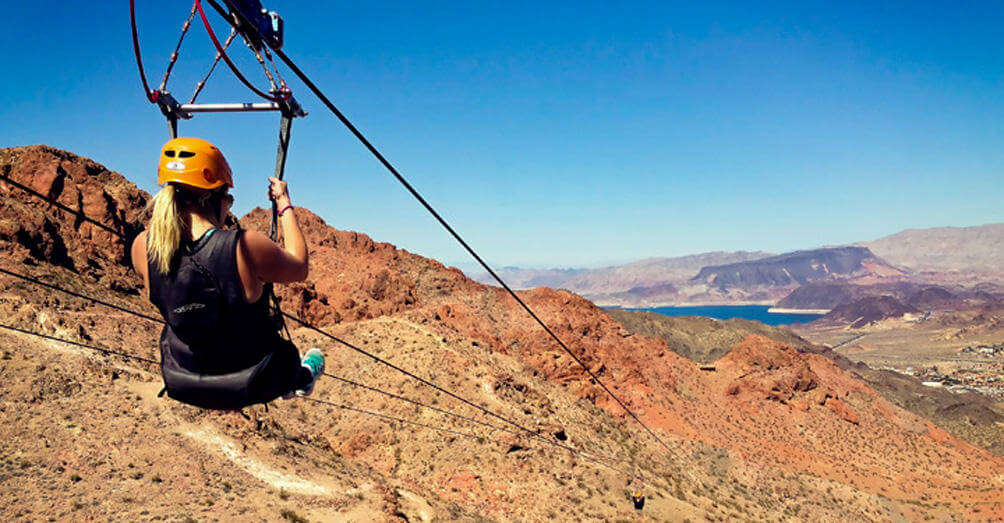 "The Zipline at Grand Canyon West gives our guests a unique adrenaline surge that will be one of the longest and most exciting ziplines found anywhere in the world." said Candida Hunter, the chairwoman of the Grand Canyon Resort Corporation Board of Directors.
The Grand Canyon West zipline is capable enough to accommodate an estimated 350,000 visitors every year. Ticket that are only available on-site have been set at $89 per adult visitor. It will be open from Tuesday to Friday between 9:00 am to 4:00 pm.
Although the ticket looks a bit pricey, but it not only includes a trip down both ziplines, but also the Hualapai Legacy Day Pass (which is worth $50). With this ticket, visitors get a Hualapai Visitation Certificate, which is your pass to enter the world of Hualapai tribal. You can meet and speak with Hualapai tribal ambassadors in there.
Further Read: Grand Canyon Of India: The Ultimate 2022 Guide To Gandikota Fort