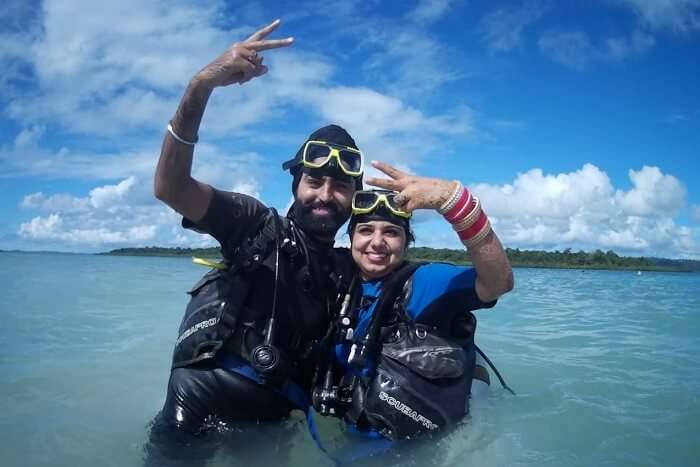 Be it the sprawling beaches or romantic cruise dinners, Andaman has nearly everything covered for a perfect honeymoon. Geopal and his wife had similar views when they contacted TravelTriangle to customize their own honeymoon package to Andaman. See how they took their vacation to the next level by indulging in some of the most exciting activities and experiences.
Traveling to me is an escape from my otherwise mundane life but along with that, it is also a source of knowledge. Learning about new places and new cultures while I witness them first hand is simply a beautiful experience. It also gives me a break from my otherwise demanding job, saving me from the stagnancy of work.
Most of my job circles around surfing the web and that's how I came across TravelTriangle. I read a few testimonials from other travelers and the pictures they had shared from their honeymoon trip to Andaman had my wife and I really excited for our own trip. We were completely enthralled and drawn to the beauty of Andaman. We decided to go for it and reached out to TravelTriangle to help us customize our own itinerary.
Details of our honeymoon trip to Andaman
Trip Type: Romantic Trip
Cost: INR 52,500
No. Of People: 2
Duration: 6 days 5 Nights
Inclusions: Breakfast, Airport Transfer, Ferry,
Exclusions: Lunch, Dinner, Airfare, Personal Expenses
Cruise To Andaman: 2022 Guide To Fares And Ferries From Kolkata, Chennai, Vizag
Here are all the experiences we enjoyed on our honeymoon trip to Andaman
Seas the day!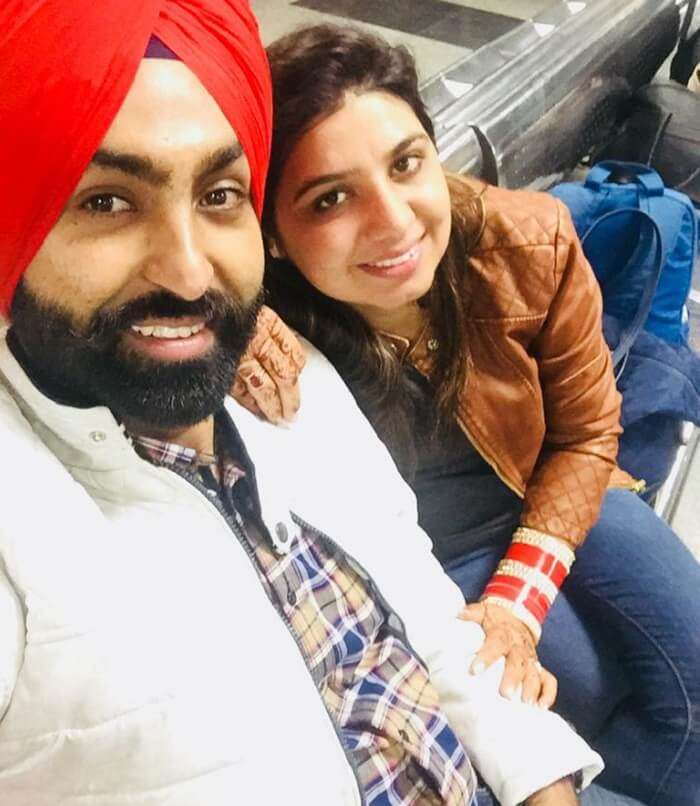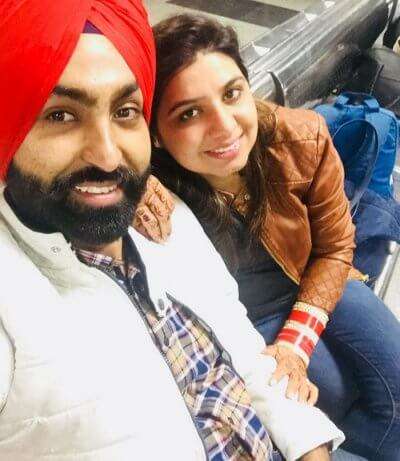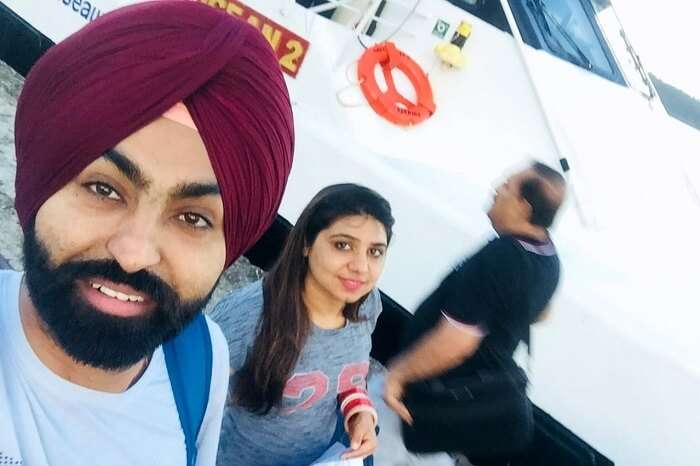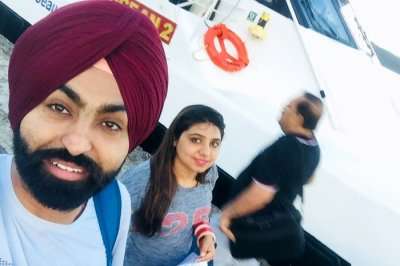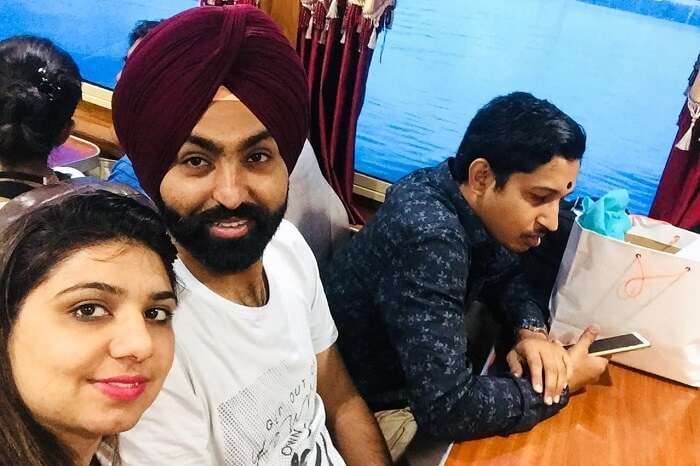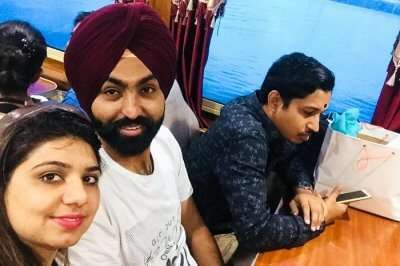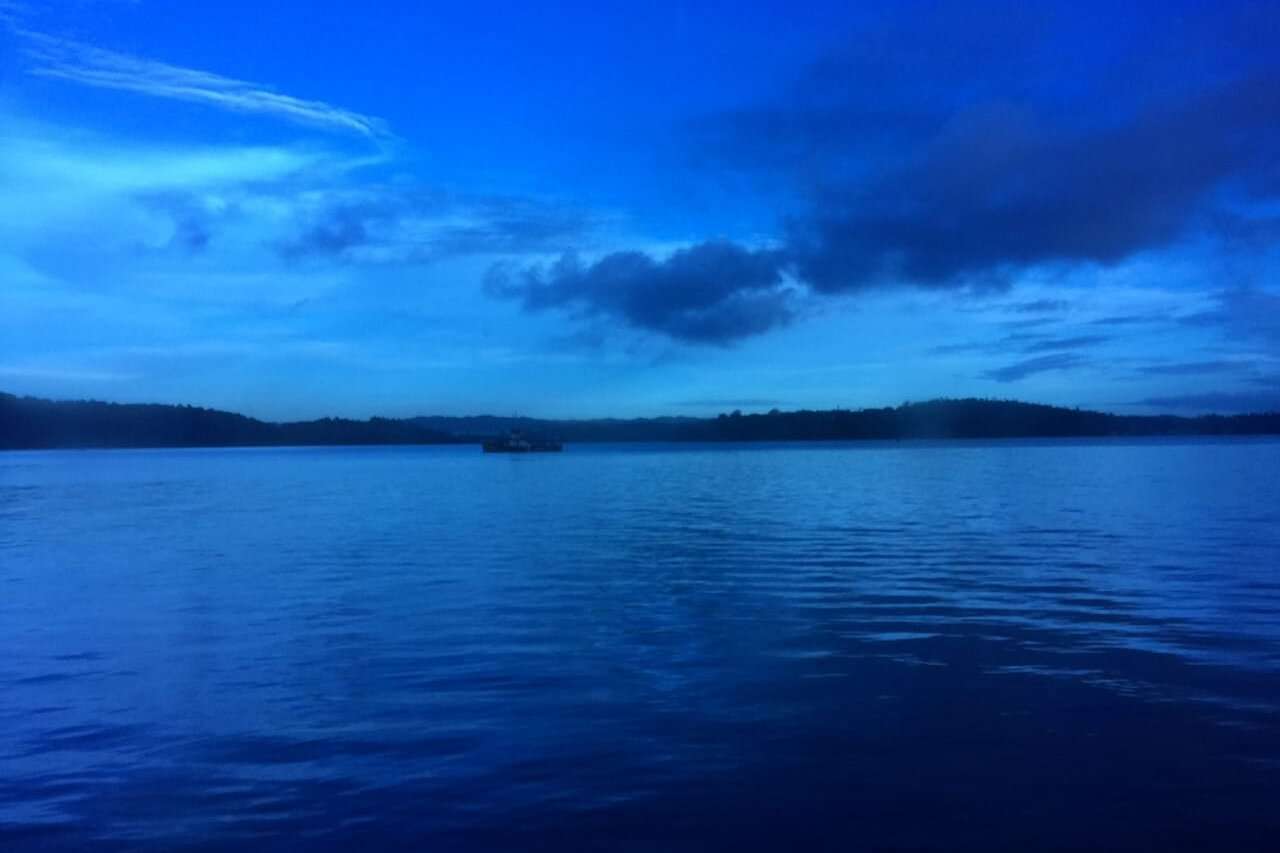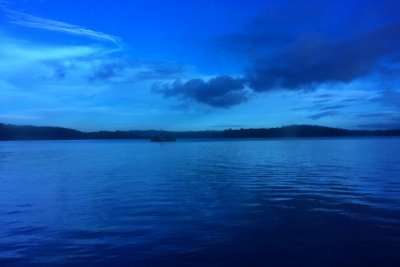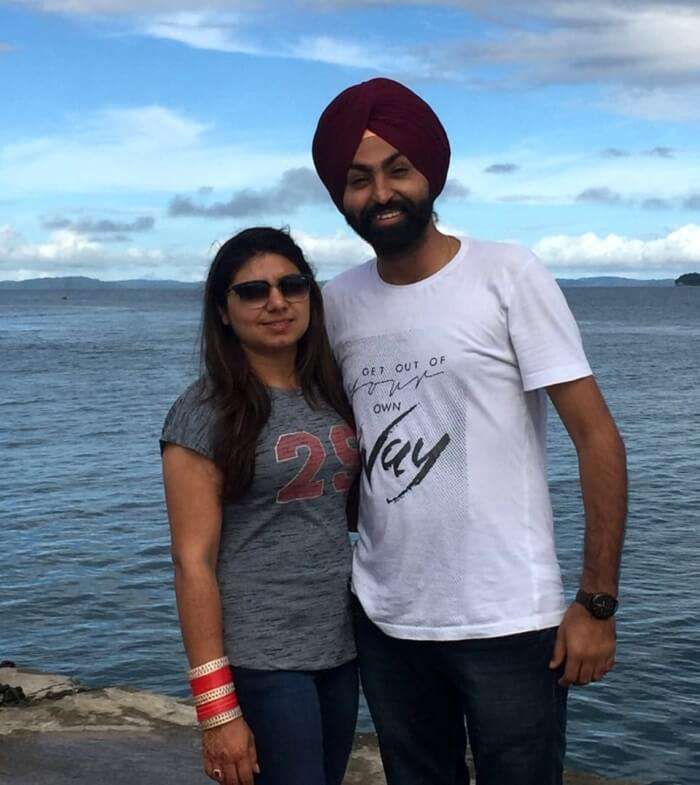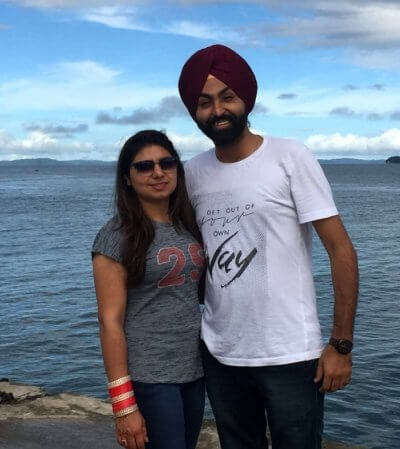 When it comes to beaches, consider me an aquaholic! Right from the moment, we landed in Port Blair, our first stop was the beautiful Corbyn Cove Beach. It's simply amazing to watch the sun set upon the ocean with your special one by your side.
Radhanagar beach was one of the beaches that we visited on our second day and I have to say it is truly one of the most beautiful sights I've ever seen. The transparent water coupled with the secluded beach area created the perfect ambiance to relax and enjoy the view.
The scuba experience!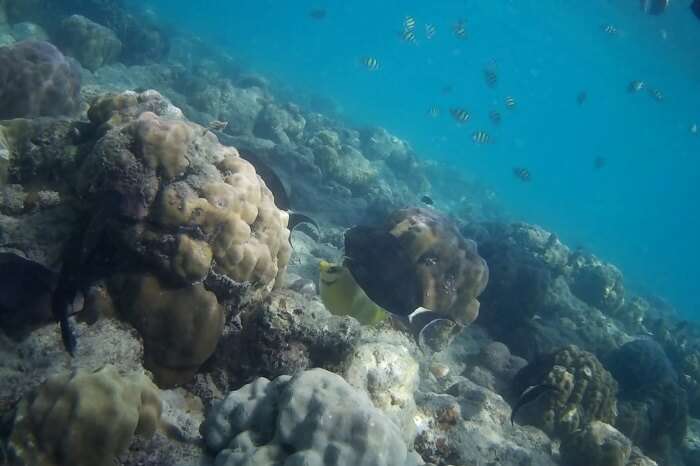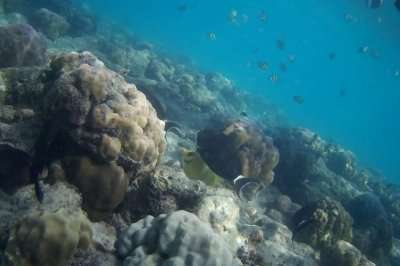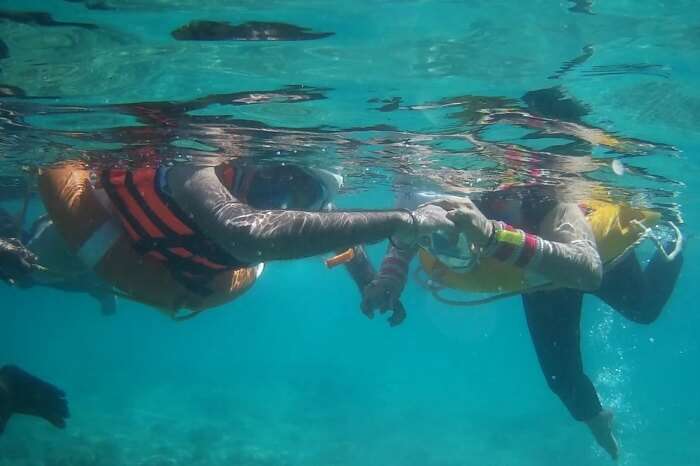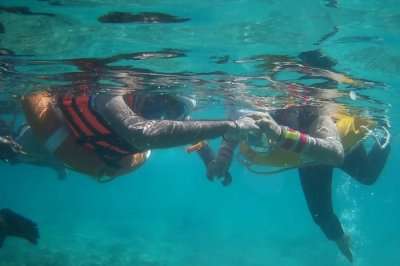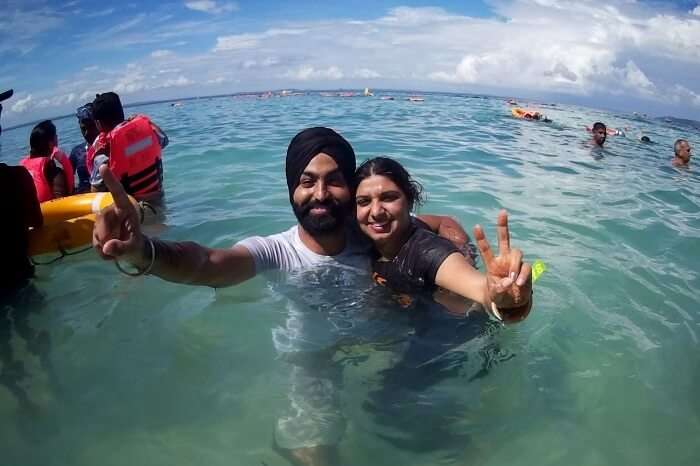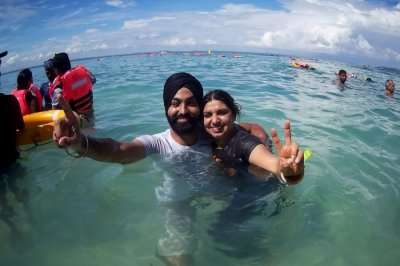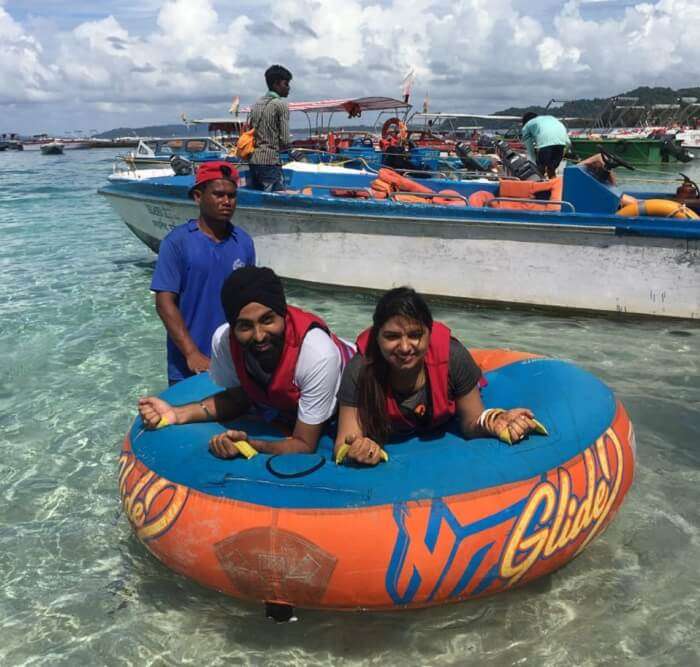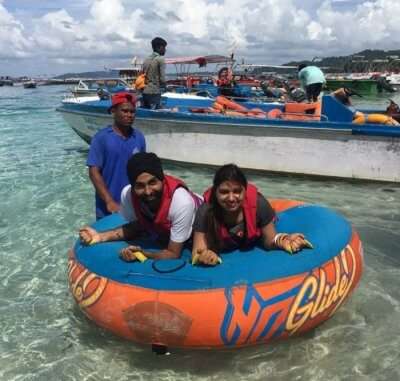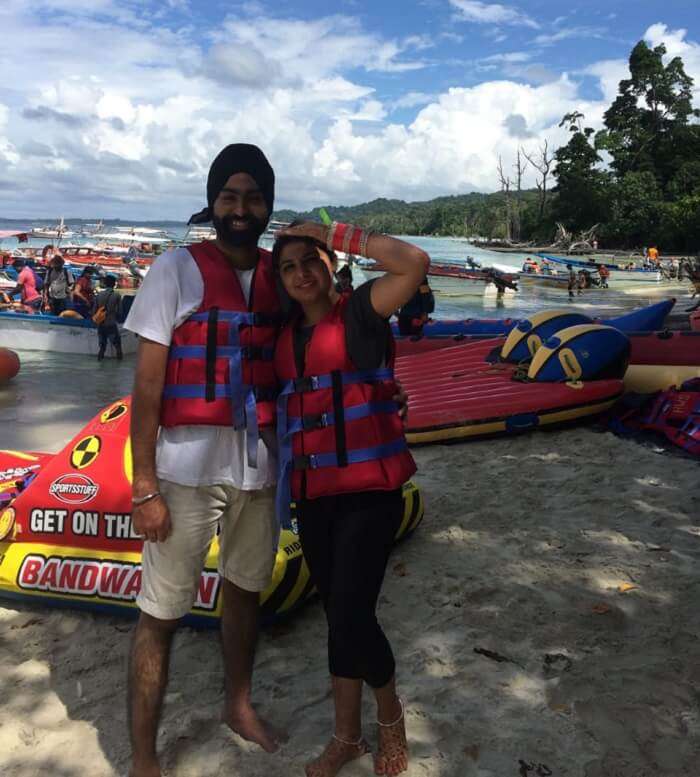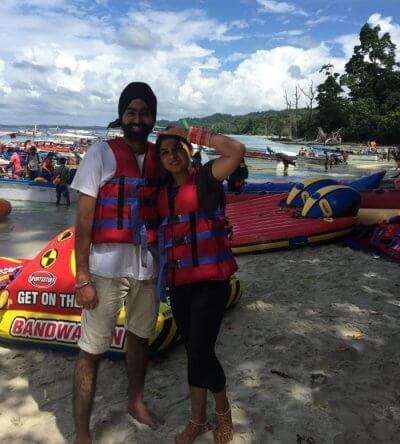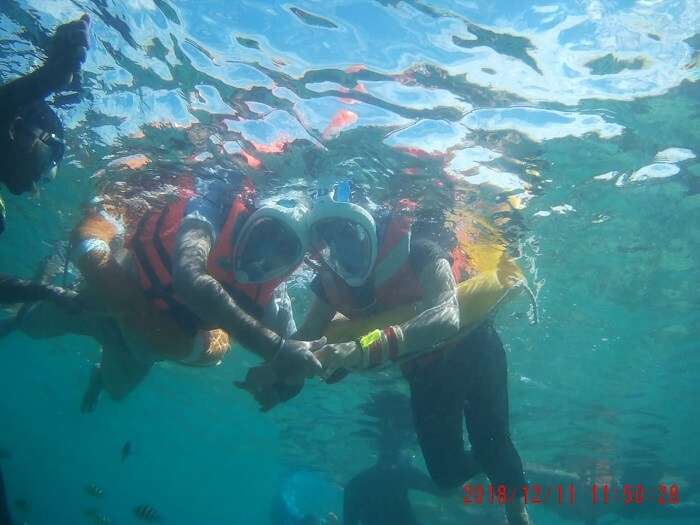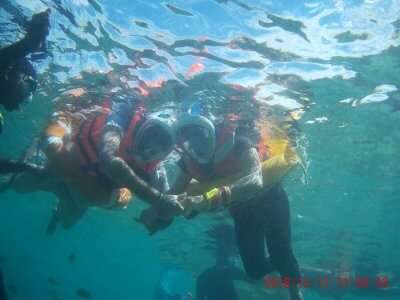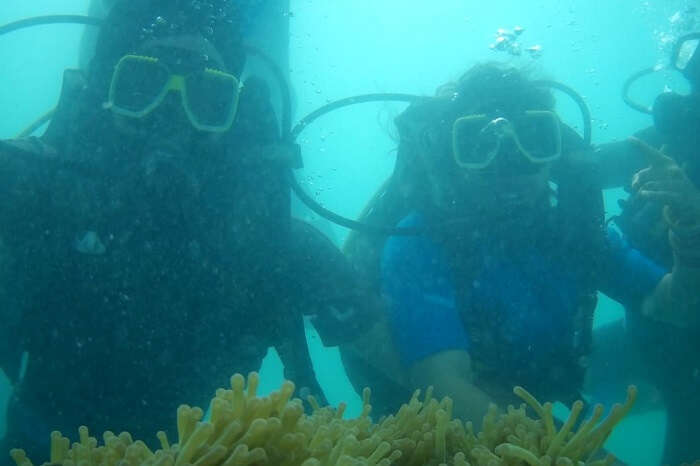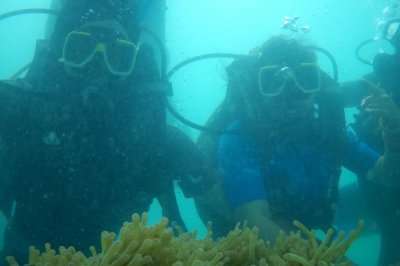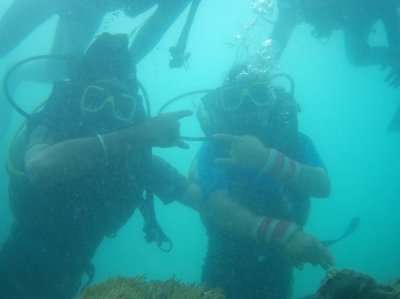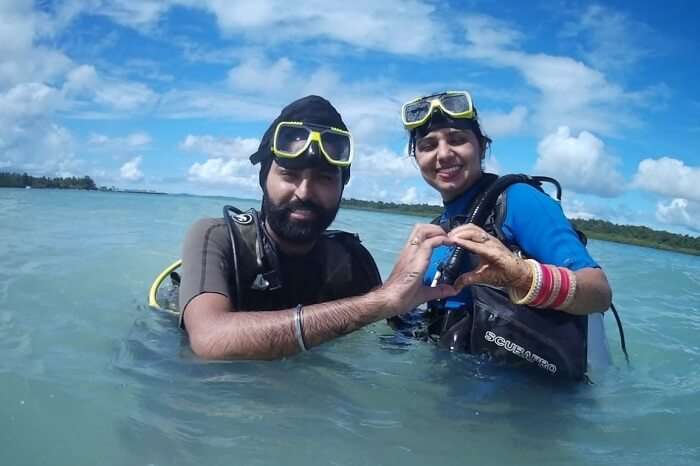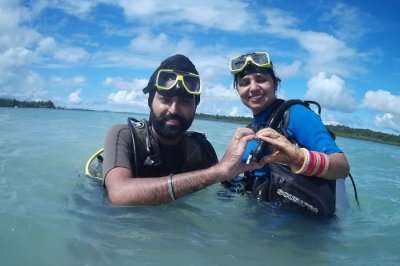 The third day of our trip was spent on Elephant Beach, where we indulged in snorkeling and scuba diving. Of all the things to do in Andaman on a honeymoon, this is something you just cannot miss. Getting a glimpse of the mesmerizing underwater world is simply an experience of its own. Tom Robbins got it roght when he said "Reality whistles a different tune underwater".
15 Things To Do In Port Blair That Will Urge You To Plan An Andaman Trip In 2022
Setting Sail To Havelock Island!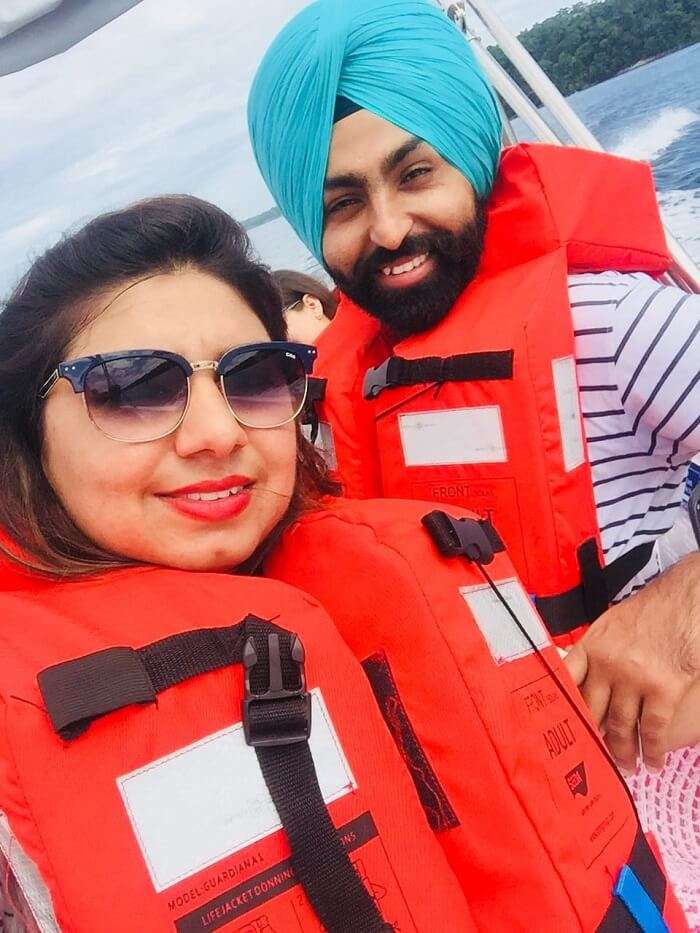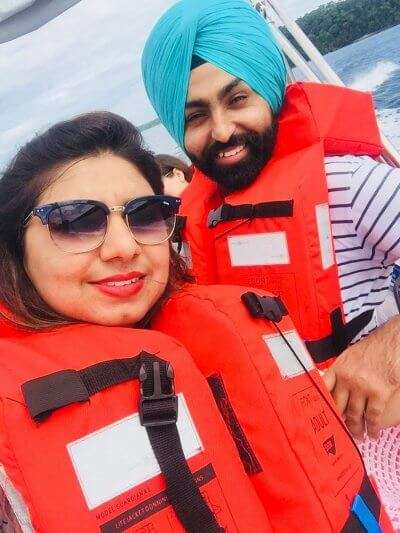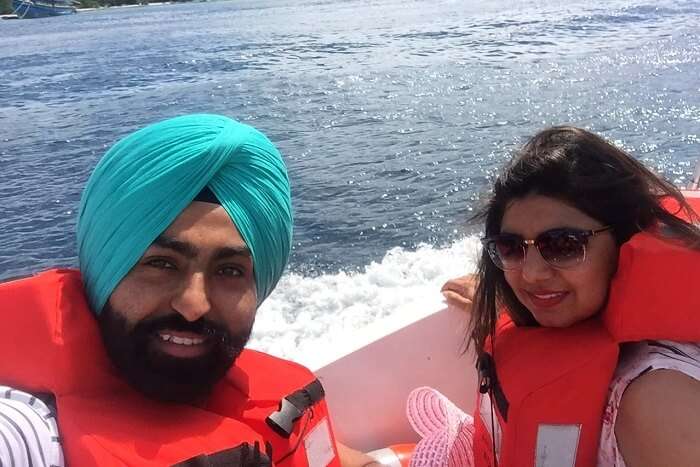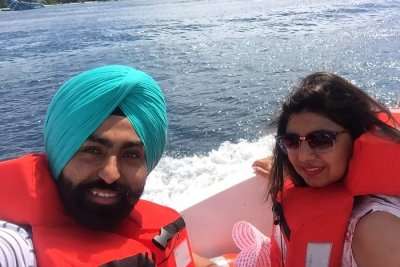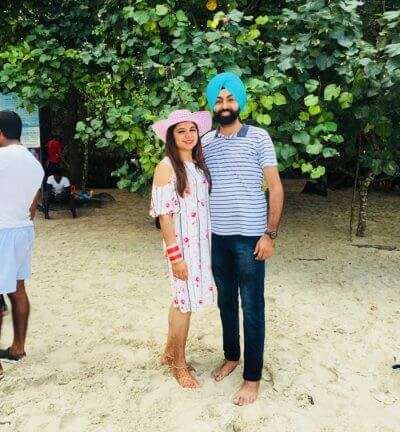 Water Sports in Andaman are just amazing and if you are an adrenaline junkie, Havelock Island is just the place to be. So for our second day, we hopped on a private cruise and made our way to the island. We spent the morning there enjoying the cool water and indulging in some of the watersports. After exhausting ourselves, we decided to head for lunch to give ourselves an energy boost!
The beautiful sights of Neil Island!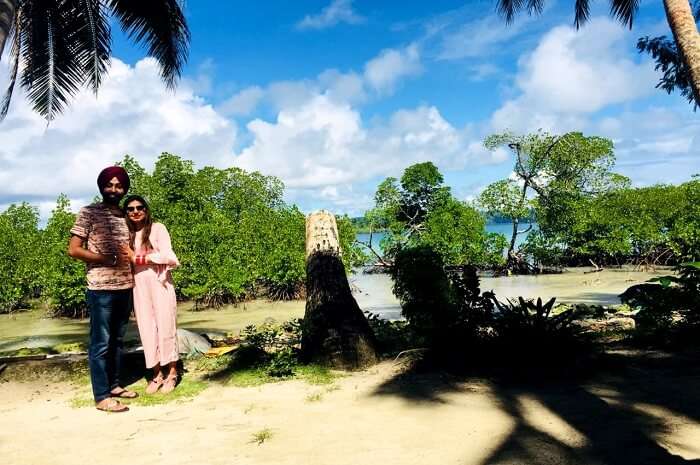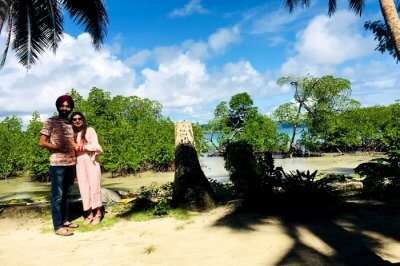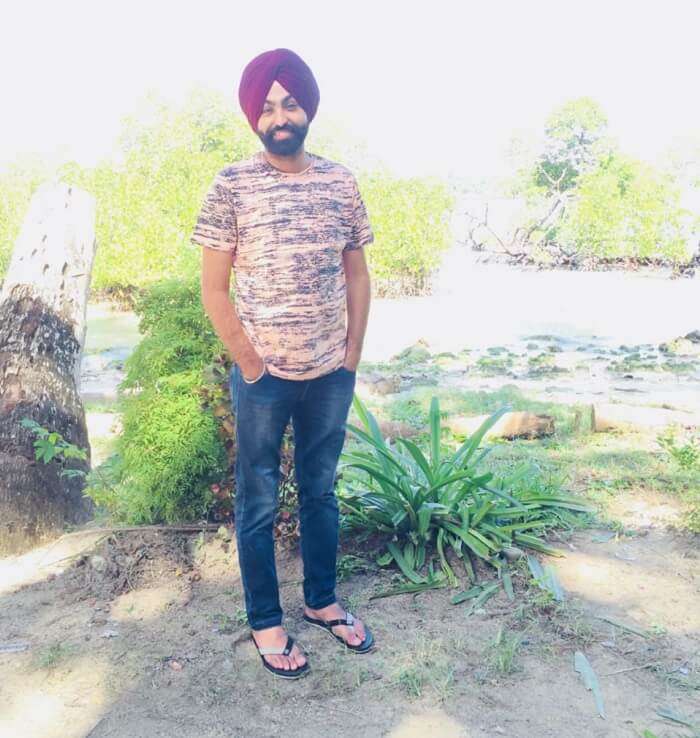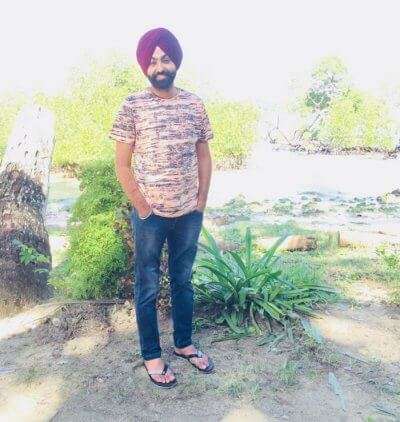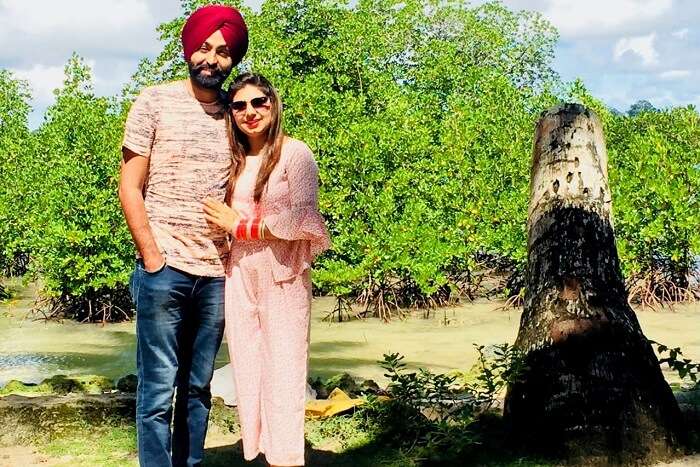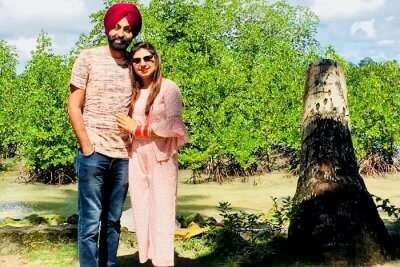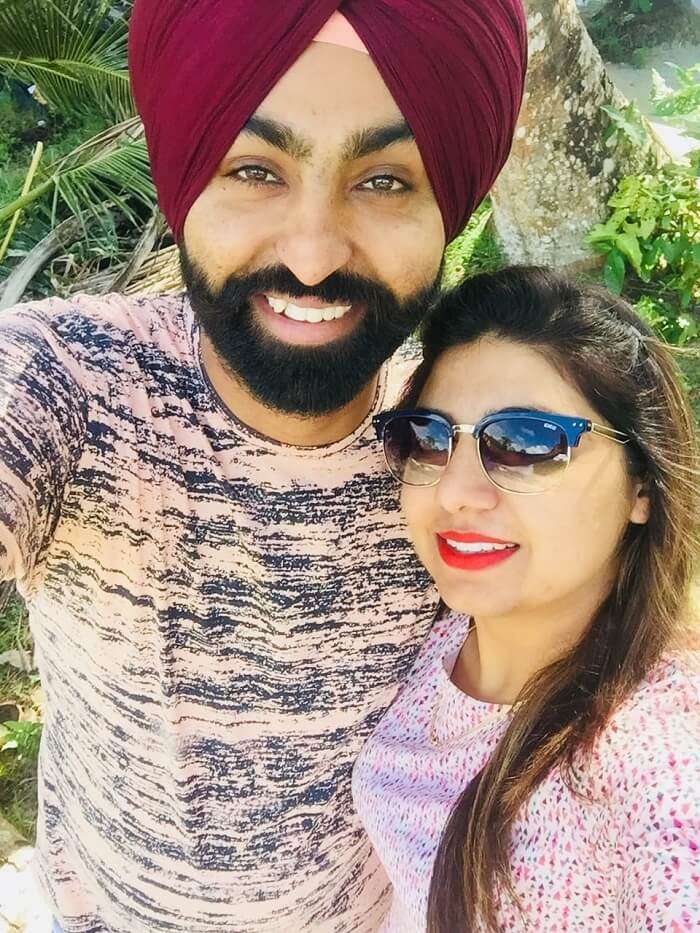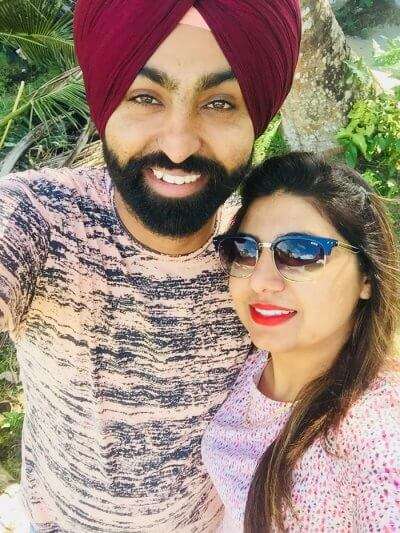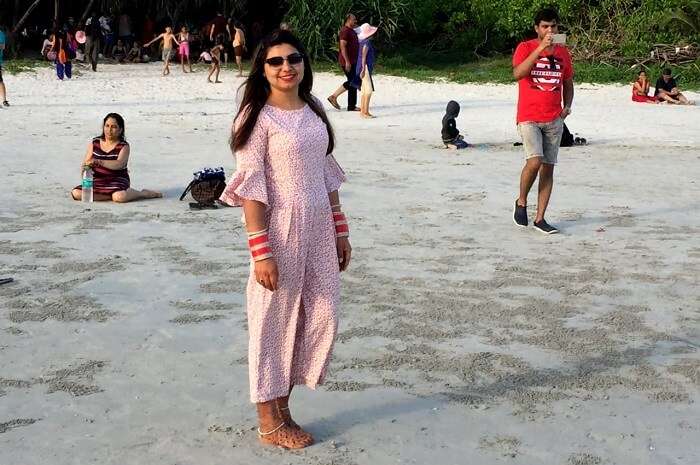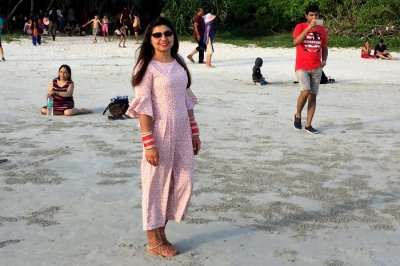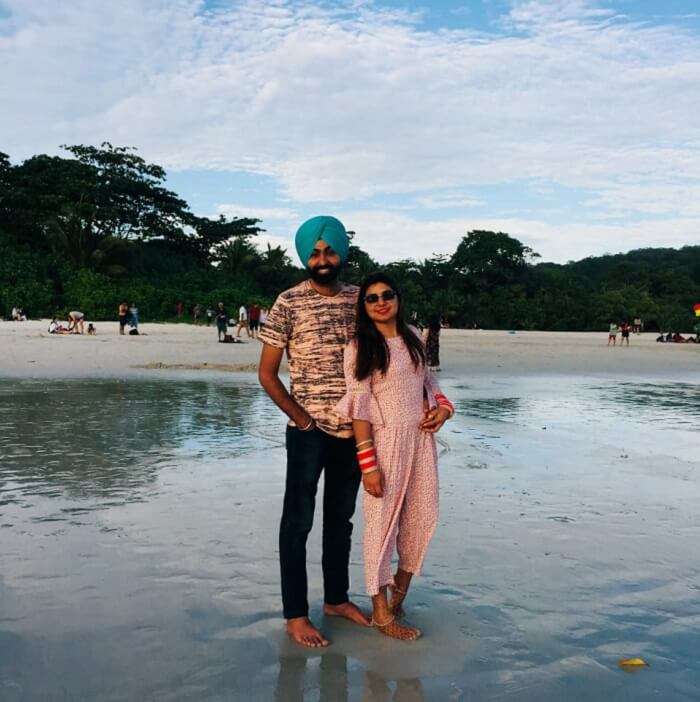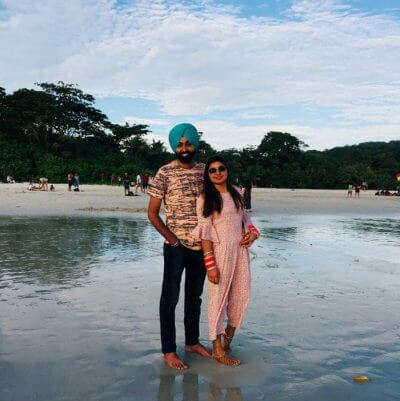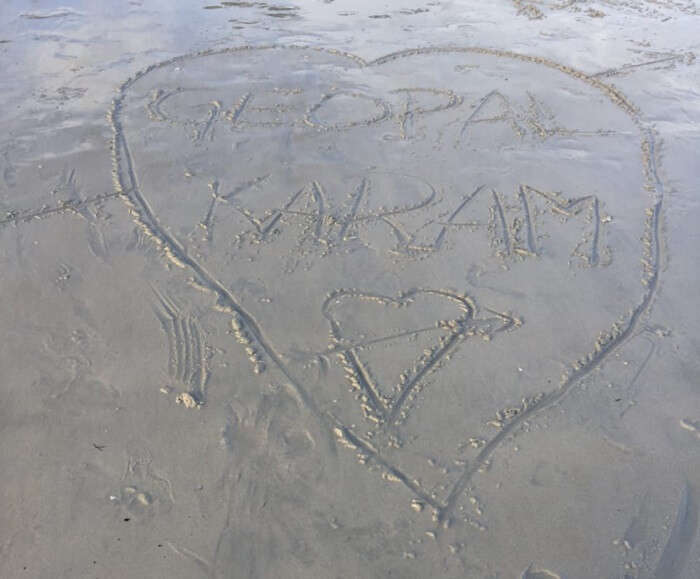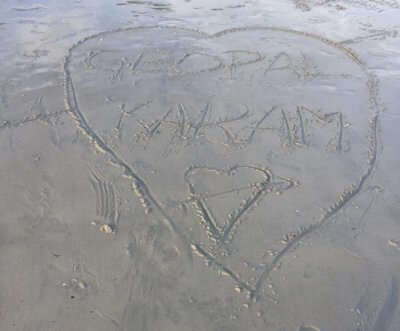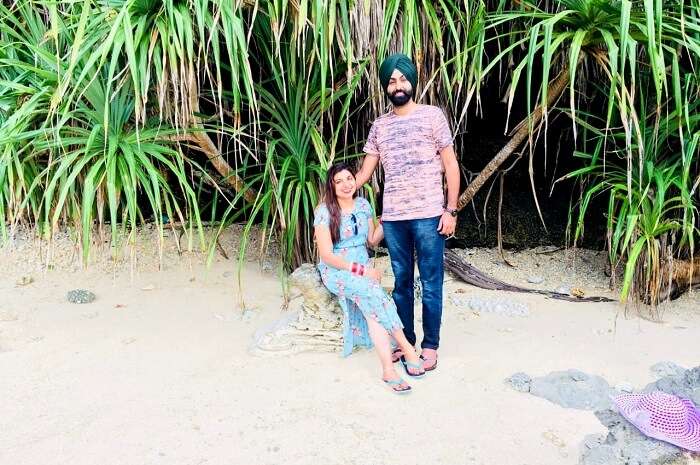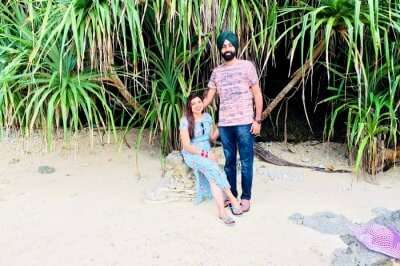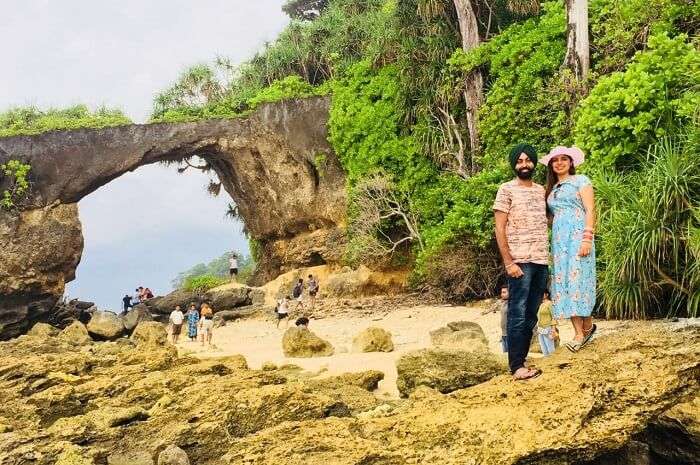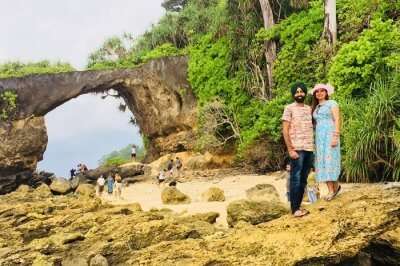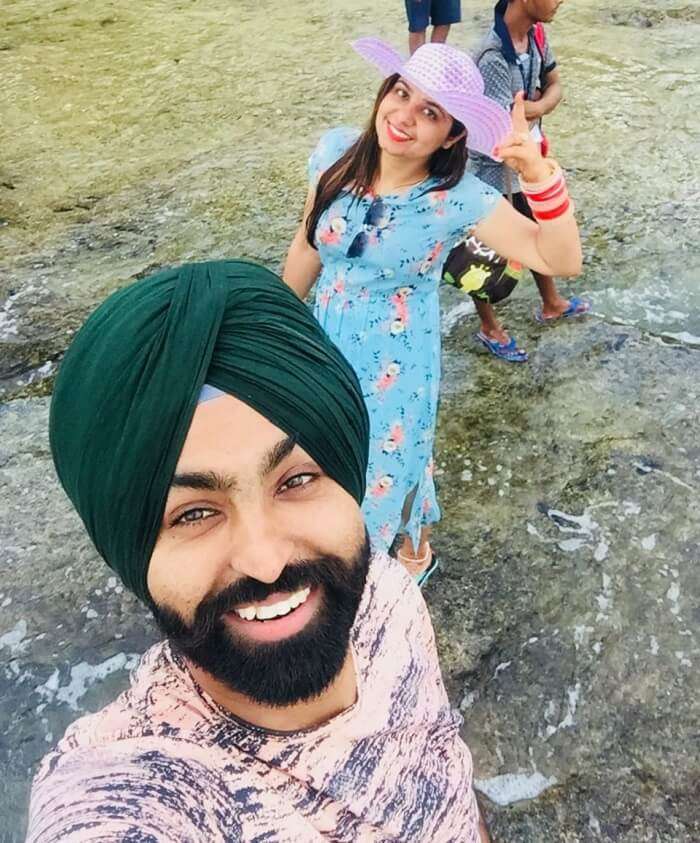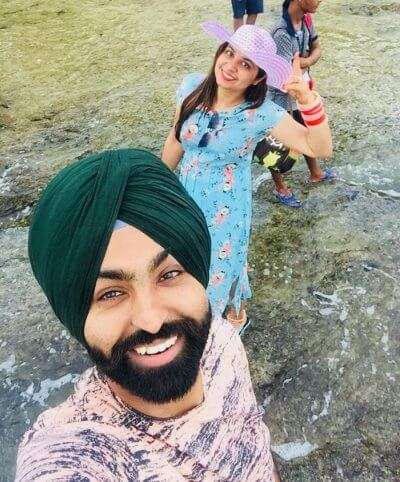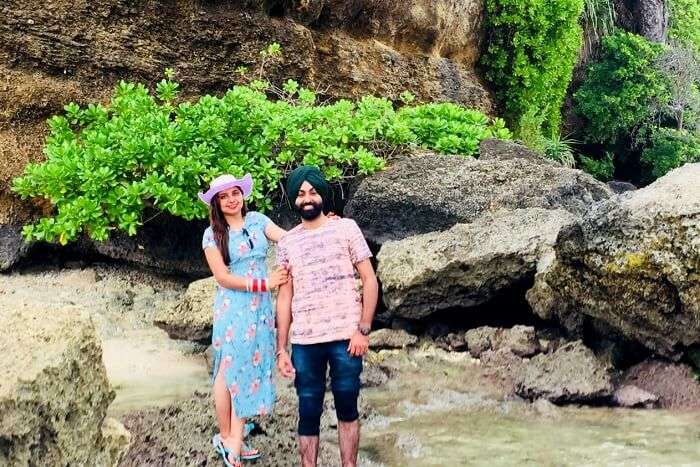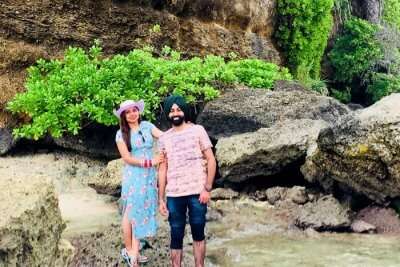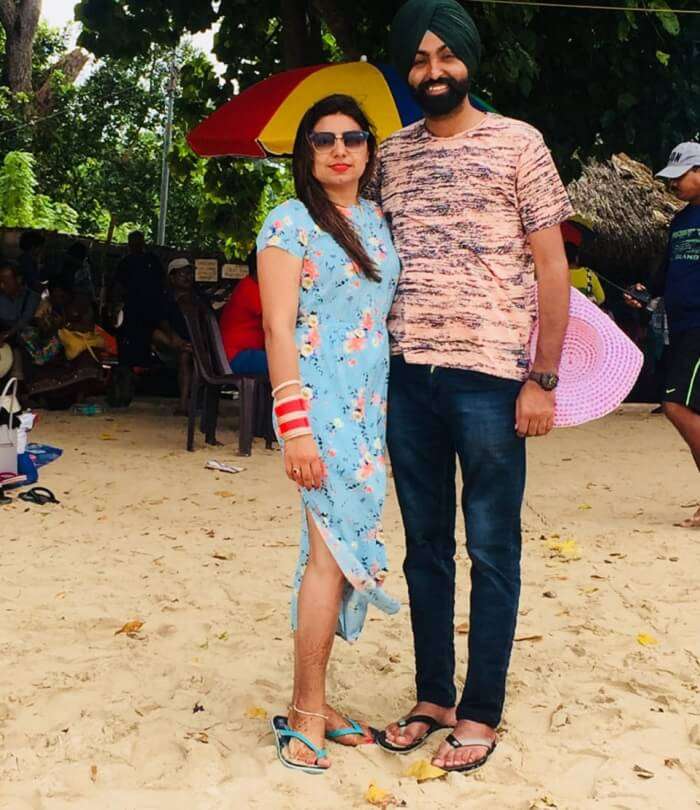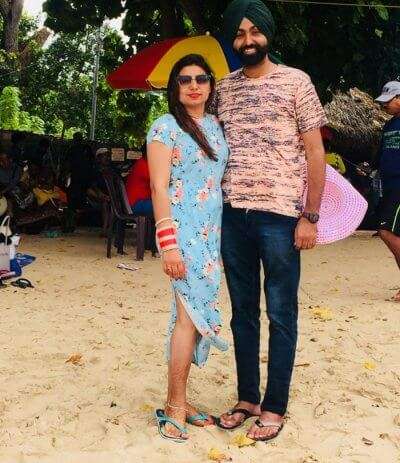 On the last leg of our trip, we made our way to Neil Island where we explored some more beaches, enjoyed the sea breeze and created some everlasting memories. After spending most of our honeymoon indulging in all things exciting, Neil Island was a great break to simply relax and unwind. The beauty and the ambiance added the perfect touch to our honeymoon in Andaman.
The icnoic Light & Sound Show!
The Cellular Jail was the second place on our itinerary when we landed in Port Blair. We attended the light and sound show and truly amazed by the presentation. We were moved by the beautiful depiction of the Indian freedom struggle. This another on the attractions in Andaman that one must definitely add to their itinerary.
23 Fascinating Hotels In Havelock For A Wondrous Holiday In Andaman
Date on a cruise? Oh yes!
Picture this, a candlelight dinner on a luxury cruise with your better half. Sounds perfect, doesn't it? Well, it was! Dancing beneath the stars with the ocean all around us is certainly a memory that we will cherish for a really long time. The cruise experience in Andaman is simply beyond words for me and is definitely one of our best holiday moments!
This is what our customized honeymoon package to Andaman looked like
Day 1: Arrival and Light & Sound Show at Cellular Jail
Day 2: Leisure Day at Havelock Island
Day 3: Leisure Day at Havelock Island
Day 4: Luxury Cruise To Neil island
Day 5: Luxury Cruise To Ross island
Day 6: Transfer to Port Blair and departure back home
The moments we enjoyed most on our trip
The dinner cruise and scuba diving were definitely our favorite moments of our honeymoon in Andaman.
14 Thrilling Water Sports In Andaman Which Require No Swimming
The hurdles we faced in Andaman
The only hurdle we faced on this near perfect trip was when we were in Havelock island. We realized we were short on cash and still had two days before we reached Port Blair. We tried all the ATMs but to no avail. That's when we contacted TravelTriangle and they came through for us! Cash was arranged shortly and we couldn't have expected a better response!
Tip for your trip to Andaman
1. Make sure to withdraw enough cash before you leave Port Blair
2. Having a driver made out trip a lot more convenient. He was punctual and always before time, saving us from any hassle.
Our experience with TravelTriangle
I don't think I'd have to say nothing more apart from the fact that this is one of the best trips I've ever taken. The team at TravelTriangle was so helpful not just till the time of booking but also during our trip. They created the perfect honeymoon for us and we enjoyed it a lot. Kudos to the team for handling all our queries and reverting back on time!
53 Best Places To Visit In Andaman In 2022 For A Mesmerizing Holiday Experience
Andaman with its pristine beaches, lush forests and beautiful islands is the perfect honeymoon getaway. Geopal and his wife enjoyed every moment they spent on this tropical wonderland. If you too would like to make the most of your honeymoon trip to Andaman, head over to TravelTriangle and customize your own Andaman package.
Comments
comments