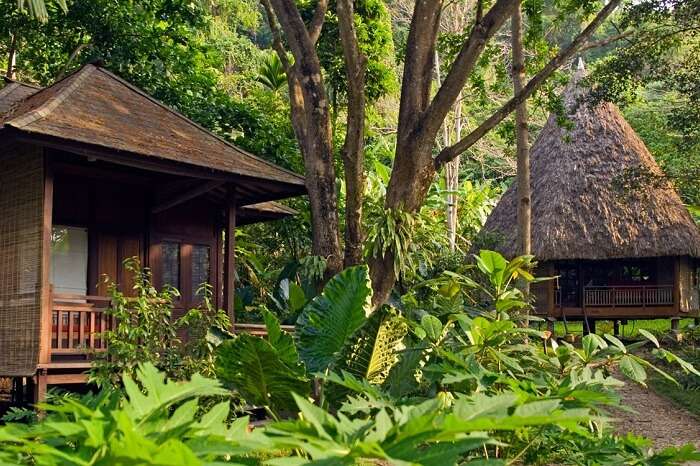 Globally known for pristine beaches, crystal-blue waters, sun-kissed sparkling sands, lush greenery, and soothing ambience; Havelock Island is a mesmerizing piece of heaven on Earth. The surreal beauty and fabulous scenic hotels in Havelock attract travellers from different parts of the world. Hence, the place also offers some cosy and comfortable Havelock resorts. A stay here would surely make sure your trip is one of its kind and gift you with an experience of a lifetime.
Whether you're a beach baby or an eco-friendly traveller, Havelock has got all kinds of options for you and your pocket size. So, don't think further and take a look at these places to stay for your next holiday before you start planning it. Located in Andaman Island, Havelock is one of the most visited places and has tons to offer to its visitors starting from scenic views to mouth-watering food in pleasant weather. If you're visiting Havelock island, then you will surely need a place to stay which can give you the best experience of staycation!
23 Best Hotels In Havelock
A glance at the top 23 exotic and popular hotels in Havelock. From the ultra-posh to the budget categories, the list includes hotels for all pocket sizes and travellers. Start scrolling!
1. Silver Sand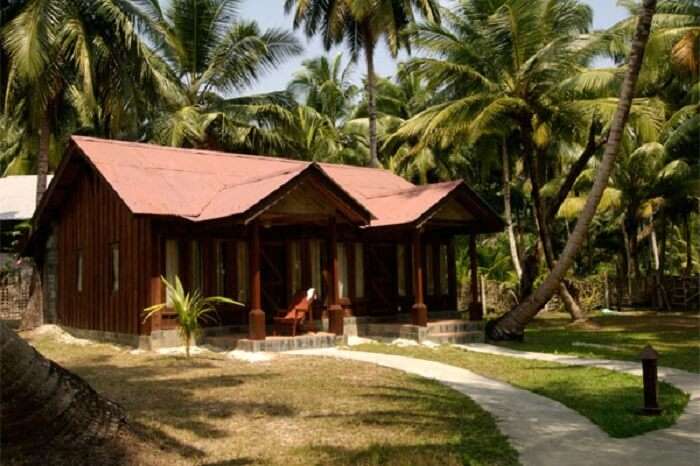 If an ultra-luxury holiday is your prime focus, Silver Sand must be your pick on this mesmerizing island of Havelock. Along with the amazing location, this awesome Havelock hotel offers the utmost serenity and charm during the holiday. Considered to be one of the best resorts in Havelock, the Silver Sand Beach Resort boasts of its 39 lagoon-facing villas, cottages, & suites and incredible hospitality.
What's Special: Nirvana Spa, Scubaboard Diving Center, and on-request trekking, island camping, snorkelling, & basking.
Tariff: INR 9999 per night onwards
Suggested Stay: Ocean View Suite Room
How Spending 6 Days In Andaman Gave Our Married Life A Great Start And Was Perfect!
---
Andaman Holiday Packages On TravelTriangle
---
2. Barefoot Resort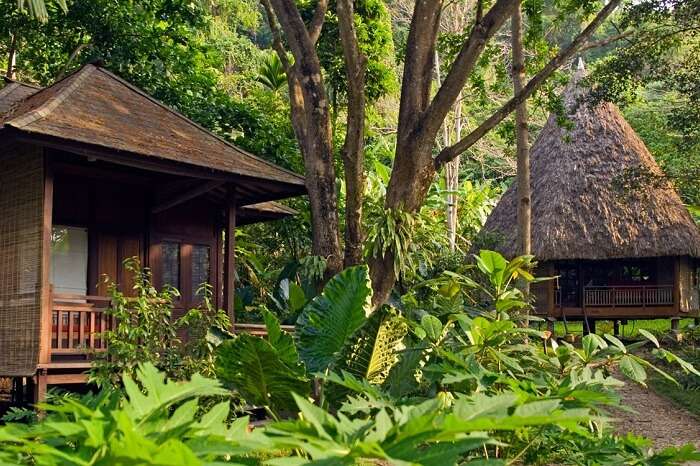 Barefoot, located by the charming & pristine Beach No 7, is the perfect choice for travelers who are looking for a relaxed retreat. The resort offers 31 well-appointed cottages, villas, & tents – all loaded with modern amenities. The delectable cuisine at the in-house restaurant and the rejuvenating spa therapies are other attractions of the resort that bagged it the title of No. 1 resort of Andaman as declared by TripAdvisor, making it one of the best places to stay in Havelock. 
What's Special: Oma Spa, seafood delicacies, fresh island produce, and heritage recipes like charcoal cooking
Tariff: INR 9500 per night onwards
Suggested Stay: Nicobari Villas
3. Munjoh Ocean Resort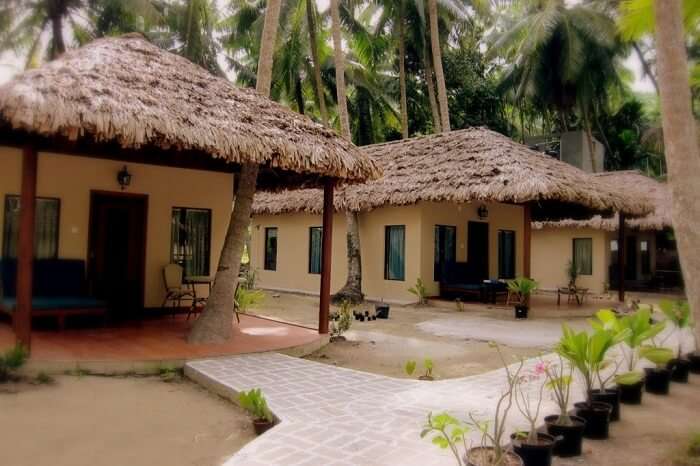 Munjoh – an ancient word meaning mine – is one of the exquisite beachside hotels in Havelock and a cluster of well-spaced villas with designated patios. This cozy & private beach property offers an out-and-out experience of the traditional Andamanese hospitality and the supreme comfort that one desires while holidaying on this pristine island.
What's Special: Blue Betel Café – set amid betel plantations and a meandering stream – offers the most amazing dining experience catering Indian, Oriental, Continental, and Seafood delicacies
Tariff: INR 9350 per night onwards
Suggested Stay: Ocean Suite
Dreamy Cottages Perfect For Monsoons: Renew Your Love For The Rains
4. Coral Reef Beach Resort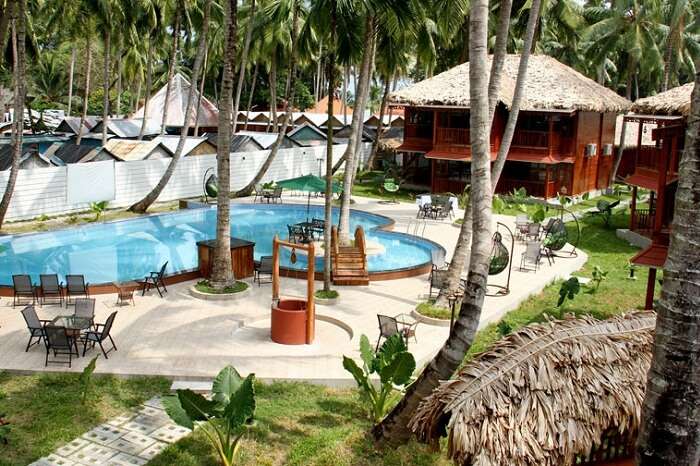 Truly blessed with the mesmerizing beauty of a sun-kissed sparkling beachfront, the Coral Reef Beach Resort provides an idyllic getaway to travelers of all kinds. One of the best beach resorts in Havelock island, the jaw-dropping surrounding coastal beauty comes with 24 contemporary & comfortable accommodation options, swimming pool, fitness club, and landscaped lawns.
What's Special: Black Lemon Restaurant, Eleven Bar, and Coral Spa
Note: The Havelock resort also arranges on special request candle-lit open-air beach dinner, cycling by the beach, scuba diving (charges applicable), and beach volleyball.
Tariff: INR 8144 per night onwards
Suggested Stay: Coral Suites
5. SeaShell Resort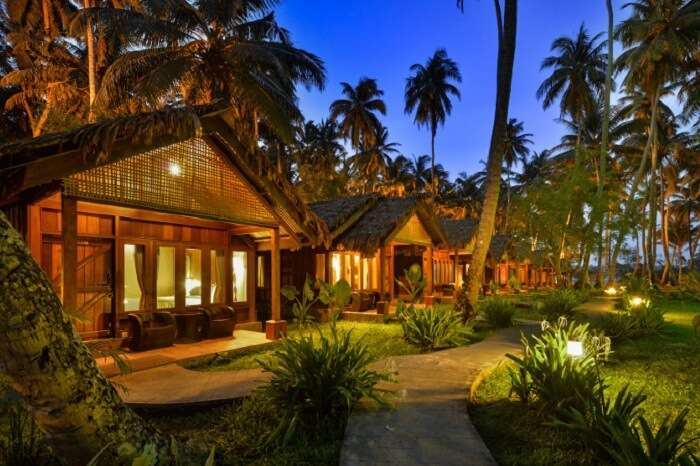 A 4-star property, SeaShell Havelock is among the finest and the best luxury hotels on Havelock Island. It is known for its posh & sophisticated décor, magnificent sea view, breathtaking charm, and modern soberness. Be it a premium timber cottage or an invigorating spa, SeaShell offers anything and everything to make the holiday fascinating and revitalizing.
What's Special: Fluidz Bar, Urban Tadka 'all-day-dining', Volley Ball Court, and Swimming Pool
Tariff: INR 7500 per night onwards
Suggested Stay: Andaman Lagoons
13 Top Sea-Facing & Beach Resorts In Port Blair, Andaman
6. Blue Bird Resort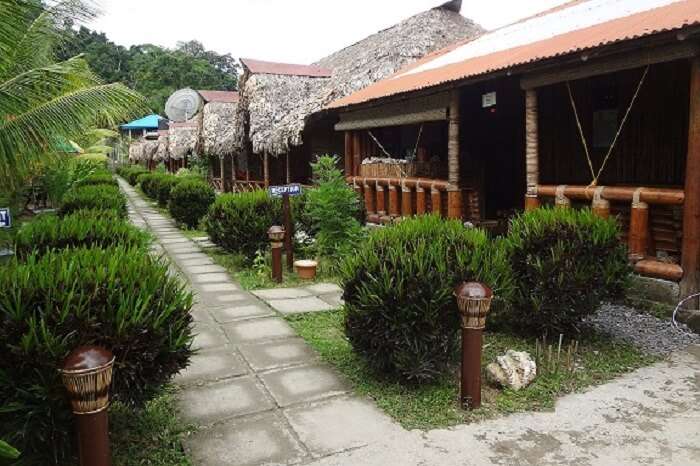 Blue Bird Resort, located near the beautiful Beach No. 5, is one of the most popular hotels in Havelock. It is an ideal place for chilling out during a holiday. Along with the 14 luxurious AC cottages, the resort also offers 24×7 room service, power back-up, internal restaurant, and facilities for beach sports & activities.
What's Special: Garden candle-lit dinner, game fishing, scuba, and snorkeling
Tariff: INR 6000 per night onwards
Suggested Stay: Luxurious cottages
7. Symphony Palms Beach Resort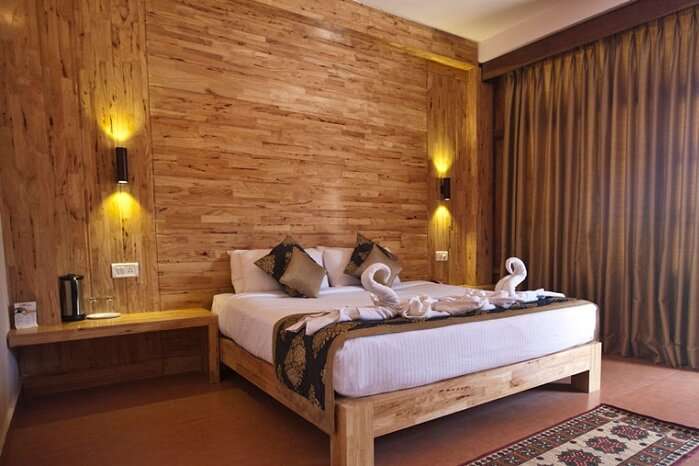 Symphony Palms is one of the best hotels in Havelock and provides an absolutely refreshing holiday with its 100 luxurious & decently decorated cottages. The resort offers easy access to sun-kissed beaches & crystal-clear waters and provides all contemporary amenities needed to relax mind, body, & soul.
What's Special: Venom Lounge bar, Café Kookie Baba, The Charcoal restaurant, The Buddha Garden, and Havelock Ocean Spa
Tariff: INR 5330 per night onwards
Suggested Stay: Lagoon Suite
28 Honeymoon Places In Andaman Couples Can't Afford To Miss
8. Dolphin Resort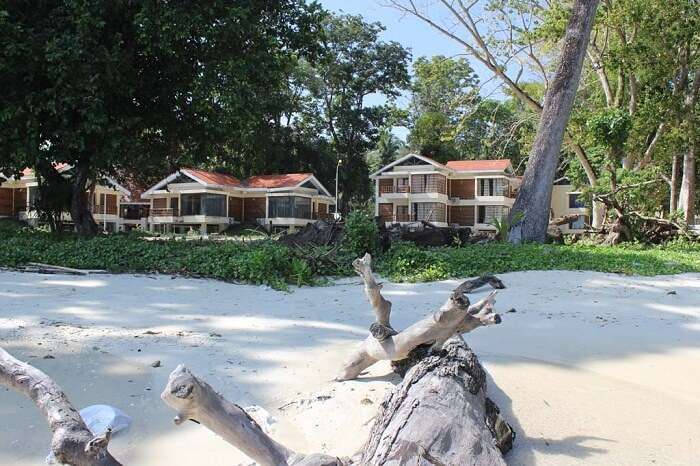 An ANIIDCO property, Dolphin Resort is known for its standardized & modern amenities, dining, and services. This is one of the extremely popular hotels at Havelock and offers a fascinating sea view from its well-appointed deluxe rooms and cottages (in both old and new block). The resort offers chances to grab a drink with close friends and sit and relax. The bar remains open for quite some time and one will have a grand time here. The resort also offers facilities like bar, conference rooms, and indoor games.
What's Special: Bird Watching and Beach Trail
Tariff: INR 4700 per night onwards
Suggested Stay: Deluxe cottages
9. Havelock Island Beach Resort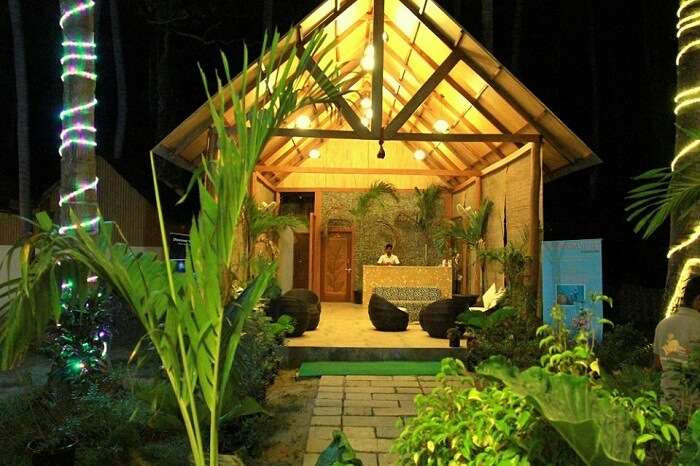 Havelock Island Beach Resort is a unique 3-star property with soberly-designed rooms, sumptuous dining facilities, indoor games, and swimming pool. Famous for its beautiful sandy beaches and tropical green canopy of the rainforest, this is one of the popular Havelock island hotels and is frequented by foreigners mostly.
What's Special: Nemo – The Coffee Shop, boating, and thrilling fishing tours
Tariff: INR 4720 per night onwards
Suggested Stay: Beach-facing Suite Cottage
---
Planning your holiday in Andaman but confused about what to do? These Andaman travel stories help you find your best trip ever!
---
10. El Dorado Beach Resort

Snuggled at the Vijaynagar Beach No 5, El Dorado is a standard hotel in Havelock. The sprawling lawns, lush greenery, warm & courteous hospitality, and sustainable tourism enhances the coastal craving for all. So, if you're a nature lover, this is the perfect hotel for you to stay.
What's Special: Eco-friendly cottages with private sit outs
Tariff: INR 3700 per night onwards
Suggested Stay: Marina Bay Sea View AC Cottage
11. Wild Orchid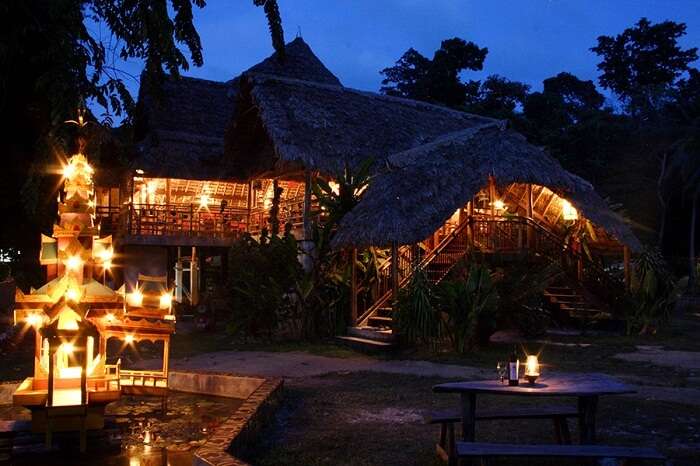 Wild Orchid finds its place in the list of the most charming beach resorts of Havelock. Popular for offering a relaxed ambiance for all, the resort is blessed with comforting stay options, delectable dining, and activity center. The resort also offers bike rentals and beach excursions.
What's Special: Chill out at The Red Snapper Restaurant, Fort Martin Café, Lobby Lounge and Emerald Gecko Bar, go for beach trips, fishing and snorkeling trips and scuba diving.
Tariff: INR 3500 per night onwards
Suggested Stay: Classic Room
60 Best Family Holiday Destinations In India To Have A Gala Time With Your Favorite People!
12. Island Vinnies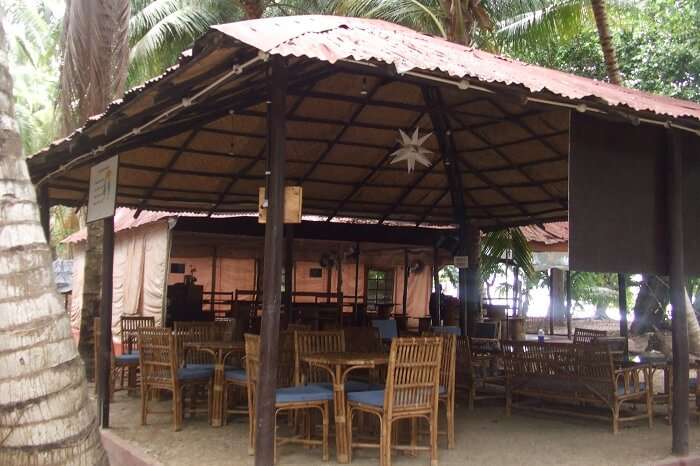 Island Vinnies is one of the most popular budget hotels at Havelock. The resort offers rustic accommodation, safari-style huts, beach facilities, and awesome sea view. The resort is a full-service dive center and a perfect place to pamper the adventurer within.
What's Special: Snorkeling trips, mangrove cruises, kayaking training, and bird watching
Tariff: INR 2900 per night and onwards (inclusive of all meals)
Suggested Stay: Tented cabana
13. Cross Bill Beach Resort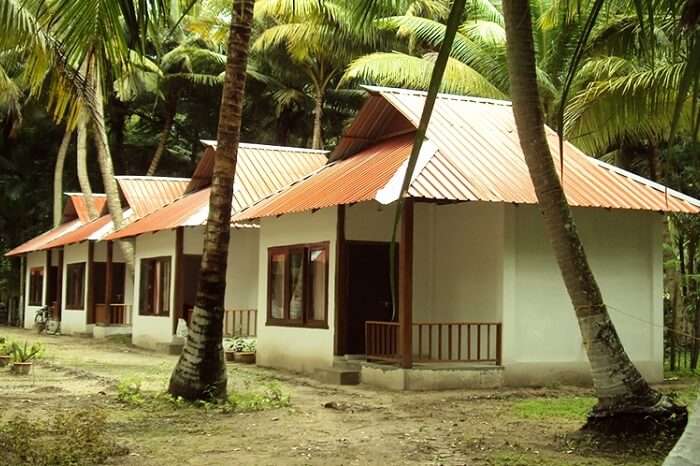 Cross Bill is one of the fascinating budget Havelock resorts. Known for its simplicity and warm hospitality, the resort charms the travellers with its amazing beachfront location, charming well-appointed cottages, and tranquil surroundings. This is the best place to stay if you wish to enjoy the laid-back vibes of the island.
What's Special: Fresh local seafood, fishing, and boating
Tariff: INR 2500 per night onwards
Suggested Stay: AC Cottages
18 Best Restaurants In Andaman That Prove The Island Has A 'Paradise' For Every Foodie!
14. Eco Villa Palm Beach Resort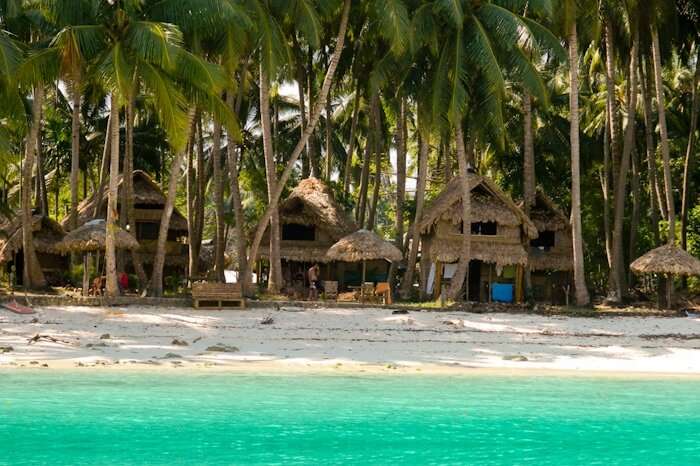 For those looking for a pocket-friendly vacation in Havelock, Eco Villa Palm Beach Resort is the perfect stay option. Spread over sprawling 1.5 acres, this is one the best budget hotels in Havelock and offers amazing views of Bay of Bengal. The photogenic sunrise and sunset views from the resort are simply breathtaking. With its ethnic cottages and traditional dining facilities, this resort has won the hearts of millions of budget travelers.
What's Special: Biking, scuba, boat charter, and kayaking
Tariff: INR 2200 per night onwards
Suggested Stay: Beachfront AC Villa
15. Emerald Gecko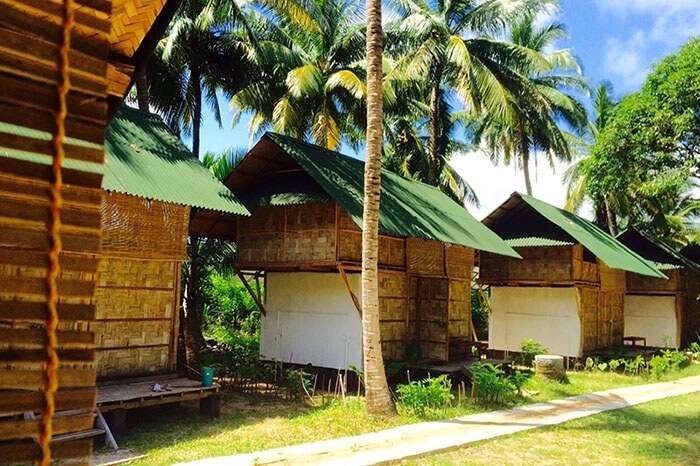 Emerald Gecko – known as one of the most popular eco-friendly resorts of Havelock – is a budget-category stay option with all contemporary facilities and services. The resort is made up of primarily organic materials like bamboo, log, mat walls, and thatched roofs. This place is a perfect abode for a chilled-out vacation, far away from the urban chores. The resort has three types of accommodations – including the Two Level Bamboo Lodges – and the in-house restaurant that serves delicious local & international food. The resort also arranges for scuba diving and fishing trips.
What's Special: Black Beard's Bistro – the first budget restaurant on the island – that serves sumptuous tandoori and Italian dishes
Tariff: INR 1500 per night onwards
Suggested Stay: Bamboo Lodges or Beach Huts for the thrilling spree.
27 Best Honeymoon Places In India In February For All Kinds Of Travelers

16. Joye Grand Hotel

Located on Beach No.5 in Havelock, this hotel is a great place to relax and enjoy the laid-back vibes of the island. It offers a variety of accommodation options to suit every type of traveler's need. And this is not the only thing that makes it special. Their light-on-the-pocket stay and utmost comfort offering amenities are to die for. So, make the most of your bucks by staying nowhere, but here.
What's Special: Beach Lagoon Royal Suite, Multi-cuisine restaurant, and tour assistance
Tariff: INR 4,500 to INR 7,500 per night
Suggested Stay: Beach Lagoon Suite
17. Ocean Tree Beach Resort & Spa

Offering utmost luxury and comfort, this is the ideal place to relax, unwind, and rejuvenate. It is situated only 10 minutes drive away from the jetty, which gives easy access to the tourists for taking a sightseeing tour to the famous places around. And while this place might look a bit expensive, believe us, it is worth every penny.
What's Special: Aroma multi-cuisine restaurant, spa, and private jacuzzi.
Tariff: INR 9,500 per night onwards
Suggested Stay: Villa Plus
10 Quirky Things To Buy In Andaman That You Shouldn't Return Without!
18. Senses Havelock Resort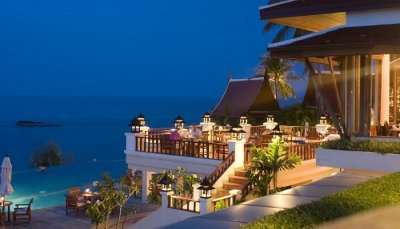 Image Credit: Needpix.com
Disclaimer: The image is for representation purposes only.
If you're looking for one of the best hotels in Havelock Island, India, then this might just be the one. Facing the beach, the hotel offers magnificent views of the surrounding areas which host trees, scenic climate, and a welcoming crowd. All the rooms in the hotel are fully air-conditioned and well maintained to need the resting need of the visitors. Furthermore, the place is only 8-10kms from the airport, which means it can be reached quite easily as well.
Location: Vjaynagar beach no 5, 744211 Havelock Island, India
Tariff: INR 3500.00
19. Placid Garden Resort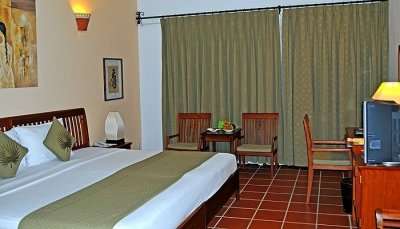 Image Credit: Dennis Jarvis for Wikimedia Commons
Disclaimer: The image is for representation purposes only.
Here is another resort that can be claimed to be one of the most visited hotels in Havelock. As the name suggests, the place features a beautiful garden along with parking facilities, a fully operating bar, and a restaurant. The service desk will provide you will all the details about the rooms and timings. You will also find a pool here for your use. A complimentary continental breakfast is being offered here to people who book at least a night stay. The welcoming staff keeps the rooms clean and can also provide information about the nearby locations and tourist spots.
Location: Govind Nagar Beach No.3, 744211 Havelock Island, India
Tariff: INR 4,500
Kayaking In Andaman: 4 Places For Sailing Through The Serene Blue Ocean!
20. Jungle Villa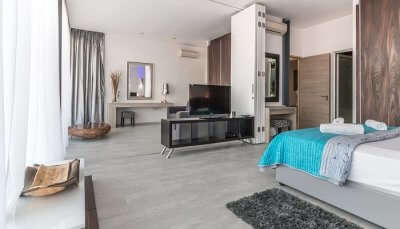 Image Credit: Author Name for Wikimedia Commons
Disclaimer: The image is for representation purposes only.
Even though this place is not located in a jungle, still this place offers an adventurous vibe to visitors. The hotel has been serving and pleasing visitors for a considerable period of time and during its time of operations, people residing here will get the full facility of the pool. The hotel rooms are equipped with trees that will offer a jungle vibe to the people. One of the most famous nearby visiting spots is Port Blair. The rooms are well equipped with top of the class television systems and all the visitors will get beautiful views from their balconies.
Location: Govind Nagar Havelock Island, 744211 Havelock Island, India
Tariff: Starting from 5,000 INR per night
21. Sweet Dream Resort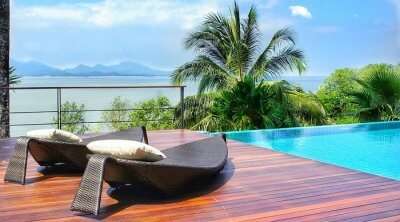 Image Credit: Pixabay.com
Disclaimer: The image is for representation purposes only.
If you're interested in knowing about the best resorts in Havelock, then Sweet Dream resorts should definitely be on your list. Alongside a beautiful balcony, the hotel rooms come with a hot tub, vegetarian breakfast, and many more. The rooms are air-conditioned and one will get 24*7 Wi-Fi connections to keep their social updated. the exterior of the rooms looks beautiful as well, so passerby tourists often times drop in to check the facilities and most of the time end of booking a room here.
Location: Govind Nagar Havelock Island Andaman and Nicobar Islands India, 744211 Havelock Island, India.
Tariff: INR 10,500
Andaman In October: Guide To Enjoying A Fun And Paradisaical Vacation!
22. Havelock Country Homes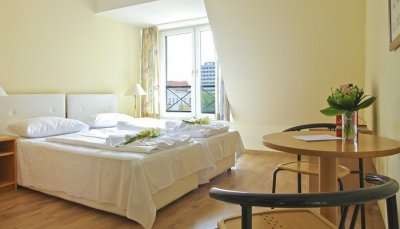 Image Credit: Author Name for Wikimedia Commons
Disclaimer: The image is for representation purposes only.
If you're visiting Havelock Island, Andaman Islands with your family, then Havelock country rooms will come in handy. The area is very well known for having a decent biking track and a garden surrounding the whole place makes it look even more amazing from the outside. The airport is located quite near to this hotel, so almost anyone will be able to reach this place quite easily. The shuttle service is available from the city center of the Island to this hotel, so transportation facilities are on point.
Location: Gavinda Nagar-1, havelock s.andaman, 744211 Havelock Island, India
Tariff: INR 7,500.00
23. Joy Grand Hotel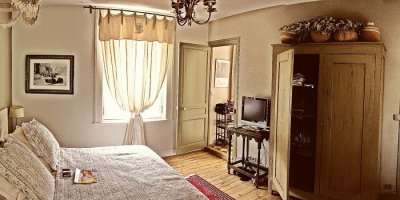 Image Credit: Pixabay.com
Disclaimer: The image is for representation purposes only.
Among all Havelock hotels, this one is the most affordable one. But no compromise has been done with quality and comfort. It is still one of the most comfortable places to reside. The nearest airport is Veer Savarkar airport and from there, cabs will be available to this place. The rooms are provided will television sets, desks, buffet facilities, etc.
Location: Govind Nagar, Beach No. 5, Havelock Island, 744211 Havelock Island, India
Tariff: INR 4,500.00
Suggested Stay:
19 Best Hotels and Resorts in Andaman For Every Budget
The comprehensive list of hotels in Havelock will help you to pick and book your choice. So, plan your next trip to Havelock with TravelTriangle and share your travel stories with us. We bet you'd come back with a memorable experience! 
For our editorial codes of conduct and copyright disclaimer, please click here. 
Frequently Asked Questions About Hotels In Havelock
Where should I stay in Andaman?
The best places where you should plan your stay when you are visiting Andaman are Havelock and Port Blair. There are various hotels and beach resorts in these places that you should consider staying at. There are many other places in Andaman that are worth exploring.
Which are the best hotels in Havelock Island?
Some of the best hotels that will ensure a great stay in Havelock Island are - Porters Boutique Hotel, Magappa Hotel, St. Andrews Escape, Wine Country Motel Havelock North, Te Mata Lodge, Deco Villa, Craggy Range Vineyard Cottages, and more.
Which is the best island in Andaman?
Havelock Island is considered to be one of the best islands in Andaman in view of its beautiful beaches, natural setting, and numerous stay options.
Is Neil better or Havelock?
Both islands have amazing dive sites where memorable adventurous water sports can be tried out. Either places will make for a great travel experience in Andaman, as both of them ensure a relaxed and laid-back experience.
How many days do you need for Havelock Island?
If you're coming to Havelock Island, then make sure you keep at least two days for exploring this place in Andaman. You'll cover most of the interesting points here in two days.
How do I get to Havelock?
You can reach the island of Havelock via ferry from Port Blair. You will reach the island in about 1 hour and 30 minutes. On your way, you'll witness some picturesque sites.
How do I book the ferry from Port Blair to Havelock?
You can book your ferry ride online and save yourself from any prospective inconvenience. A ferry ride will make your reach Havelock Island without any hassle.
How many beaches does Havelock island have?
There are 7 beaches in Havelock Island that are well identified and 4 of them are counted as the favorite ones, namely Vijaynagar, KalaPathar, Radhanagar, and Elephant.
---
Looking To Book A Holiday Package?
---
People Also Read: