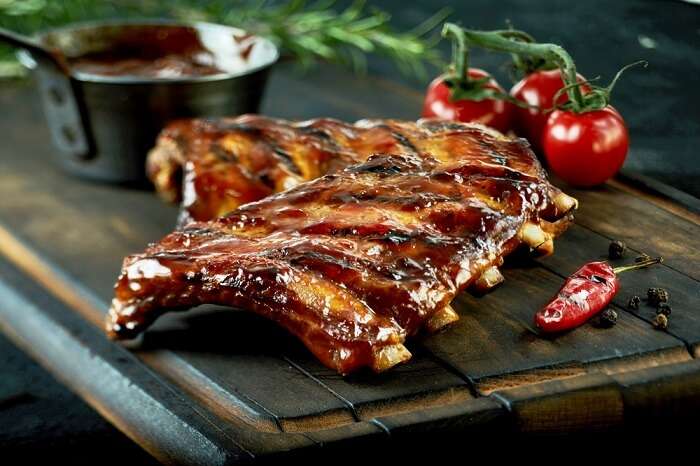 Got no great plans for the summer? Don't fuss. We got you the perfect (and tastiest!) thing to do! America's favorite aluminum foil brand Reynolds Wrap is once again hunting for its "Chief Grilling Officer" – one who would travel across the United States in search of the tastiest and juiciest ribs. And that ain't all! The lucky fellow will also be awarded a cheque of USD $10,000 to go along with it.
"If you don't mind being paid to taste some of the most delicious BBQ ribs across the country, posting envy-inducing pictures of your food and falling asleep every night dreaming about your next rack of ribs, then you could have what it takes to be the next Reynolds Wrap® Chief Grilling Officer," the company quoted in a news release.
Suggested Read: You Can Now Rent Tony Stark's Cabin On Airbnb & Enjoy Living Like Iron Man

This August, the chosen candidate will travel across the country on a quest to find the best barbecue in America. But the job doesn't end there! The CGO will also be in charge of posting tempting pictures, details of grilling techniques, as well as other multimedia on the company's website and social media channels along the way.
All you have to do is submit a photo of yourself grilling along with a 100-word write-up on why you're the right man (or woman) for the job. Make sure you send your application to their official website latest by midnight (central time) on Wednesday, 19th June 2019.
Further Read: World's Largest Ferris Wheel Will No Longer Be In Las Vegas Because It Is Coming To Dubai
The job sure ain't easy folks. But we bet the foodie in you can handle it all! I mean, how often do you get paid to travel and eat ribs in the US? Here's your once-in-a-lifetime chance to be an influencer for rib lovers (sounds cool, doesn't it?) and travel to the US with your best mate! And if you don't make it, no worries. Just book yourself a fabulous holiday in the US and explore it on your own anyway!