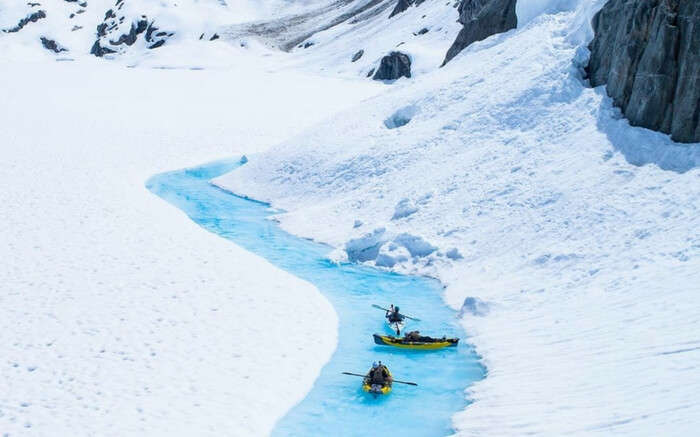 British Columbia in Canada is the Mecca for every outdoor freak! Places like Yoho National Park, Glacier National Park, and Kootenay National Park located in British Columbia are nature's fanciest gift to the mankind. Because it is here that you get to embark on your fantasy ride in the pristine white surroundings! Glacier kayaking in Canada is an adventure that must be on your bucket list if you are booking a flight anywhere in North America.
Insane as it sounds, you get to Kayak through the semi-frozen waters of the Canadian glaciers and glide through the dreamy world which most of the people haven't even heard of!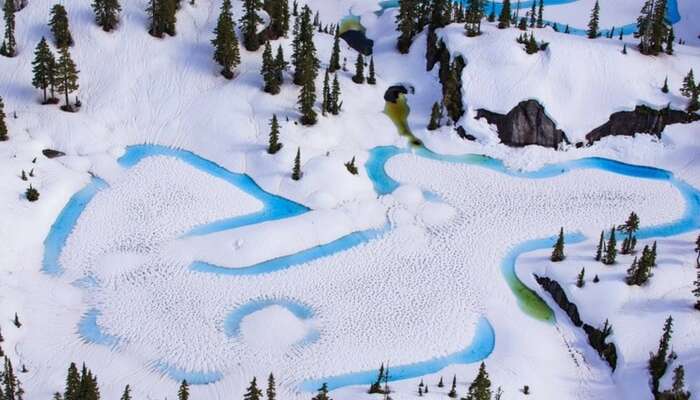 Image Source
Abbotsford city in Fraser Valley, British Columbia, is the place to go for glacier kayaking. It is an hour drive from Greater Vancouver. With the onset of spring (April-June) the hard winter ice begins to soften up and which results in the formation of beautiful glacier lakes cutting through the massive glaciers. The spectacle that lies in front of your eyes are unbelievable and aren't photoshopped at all!
Suggested Read: Canada In January 2019: Explore The Most Gorgeous Views In The Snow Capped Country!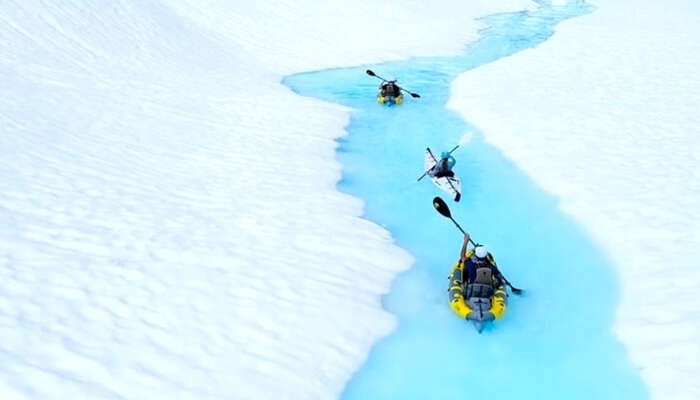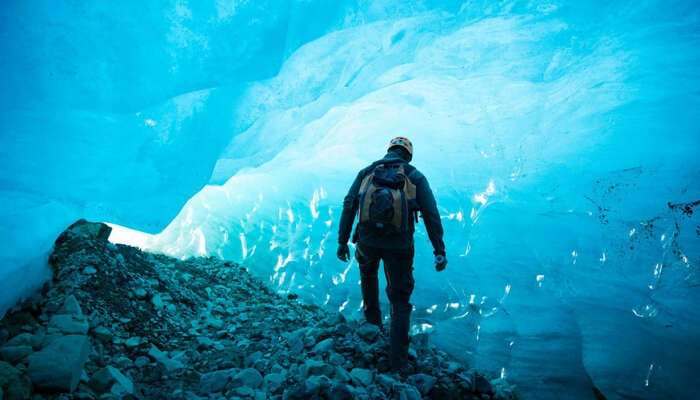 Image Source
The steal deal: Along with kayaking, you get to explore an ice cave and take a helicopter ride over the magical mountains in British Columbia!
Suggested Read: 15 Things To Do In Canada For An Absolutely Thrilling Holiday
All you need to do is book a slot and be prepared in time to catch the beauty of blue water slipping on white ice. Yes, if you have to catch the stunning blue color of water plan a trip in early June because later in the season the color of water changes to the normal one. June to September is the time to book a slot for yourself.
And you must be prompt with the booking!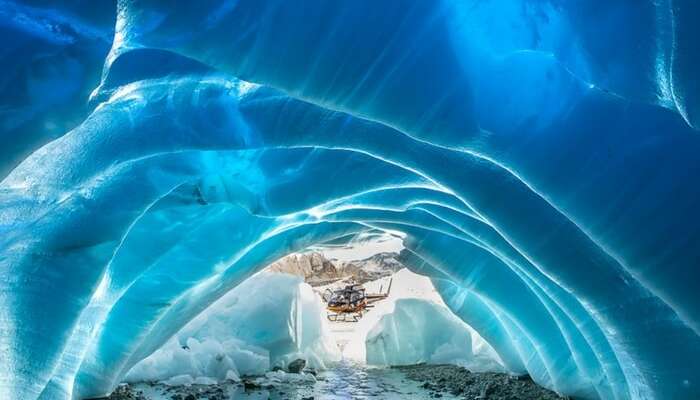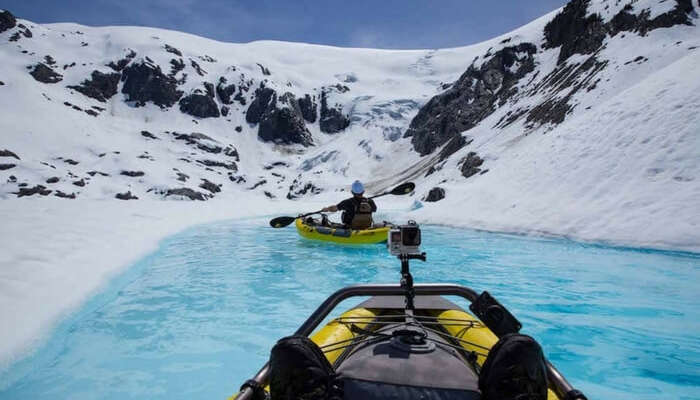 Image Source
Charges: $5000 for 5 people, which includes helicopter ride through the Cascade Mountains, Kayaking or paddleboarding, Ice Cave tour, and a gourmet picnic lunch
Must Read: 20 Best Places To Visit In Canada That Will Leave You Spellbound!
Service provider: Compass Heli Tours
Kayak your way from aspirations to a stunning reality! It's time
Further Read: 10 Best Places To Visit In Canada In Winter For Experiencing The True Beauty Of Snow
Comments
comments