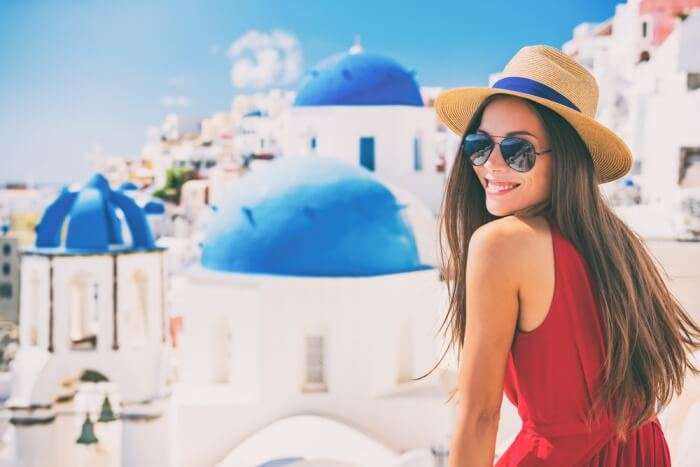 From great beaches and wonderful food to a long-standing history and culture, Greece has something for everybody. Greeks love to celebrate life, and that is evident in their vibrant culture. The country offers multiple avenues for adventure and recreation. You can also enjoy multiple outdoor activities like kite surfing, rock climbing, hiking and diving on the beautiful Greek Islands. Apply for a Greece visa for Indians and jet off to these idyllic islands for a relaxing retreat. Wondering how to track visa application status for Greece from India? Read on to find out!
Greece Visa Requirements For Indian Citizens

Do Indian citizens need visa for Greece? If you plan to visit Greece and remain in the Schengen area for up to 90 days, you will need a short stay type C Schengen Visa. If your sole purpose of visiting Greece is recreation, sightseeing or meeting friends and relatives, you will be granted a Tourist Visa for the duration of the visit effective from the date of issue.
Tourist Visas are non-extendable and non-convertible. Visa applications should be lodged no later than 15 calendar days prior to departure. Applications may be submitted at the earliest 3 months before departure. Please note that visa is valid from the date of issue and not from the date of travel. Also, acceptance of visa application does not automatically guarantee grant of a visa. The duration of visa granted to you is at the sole discretion of the Greece Embassy/Consulate. No claims and correspondences shall be entertained in this regard.
Greece visa fees for Indian citizens: INR 4680/-
Additional service fee: INR 1560/-
Must Read: 10 Most Beautiful Beaches In Greece That Are Straight Out Of Heaven!
Where To Get It

We encourage you to use online services in order to apply online for a Greece visa for Indian citizens, to book an appointment at the Visa Application Centre (VAC) of your choice and to track your application online. It is a secure procedure that is designed to help you to better plan and save your time at the submission counter at the VAC for Greece.
Once you have completed your application online, you must print it and bring it along with the requisite supporting documents to your appointment at the VAC. Under the new visa system, you must submit your application in person in order for your biometric data (10 fingerprints and digital photo) to be taken. Please note that appearance in person for all applicants regardless of age is mandatory for biometrics. The application process for a Greece work visa for indians is more or less the same.
Suggested Read: 10 Castles In Greece That Testify The Country's Glorious Past
Documents Required

The Greece Embassy/Consular Office reserves the right to ask for additional documents and may call you for an interview. Here is a list of Greece visa documents for Indians that are required for your application:
1. A visa application form fully completed and signed by the applicant.
2. Two recent passport-sized photos (3.5 x 4 cm), in color, with facing forward and with white background. The forehead and ears must be visible, without heavy jewelry. The photo should be of high quality, preferably not glossy.
3. A passport issued within the previous ten years and valid for at least three months containing at least two blank visa pages.
4. One copy of the passport ID page.
5. Medical insurance of minimum coverage INR 23,60,966 for medical costs and medical repatriation, valid in all Schengen countries during the whole validity of the issued visa.
6. Flight reservation of return or round ticket.
7. Hotel reservations, rental of holiday home or campus residence reservation. If the applicant intends to stay with a friend, proof of sponsorship or private accommodation from the host.
8. Original private bank statement showing movements in the last three months, duly stamped and signed by the bank.
Suggested Read: 10 Restaurants In Greece That Are All About Classy Interiors & Delicious Cuisines!
Visa Processing Time

The processing time for applications for a Greece visa for Indian tourist is maximum 15 days. In exceptional cases, this period may be extended up to 30 calendar days, notably when further scrutiny of the application is needed and when additional documentation is needed in specific cases, the period may be extended up to a maximum of 60 calendar days.
Kindly note that if you're submitting your application in Cochin /Sri Lanka and Puducherry Application Centre for Greece the processing time will be 2 more working days in addition to normal days defined by Embassy.
Suggested Read: Greece In April: A Guide To Explore The Country Of The Greek Gods!
---
Planning your holiday but confused about where to go? These travel stories help you find your best trip ever!
---
Travel Insurance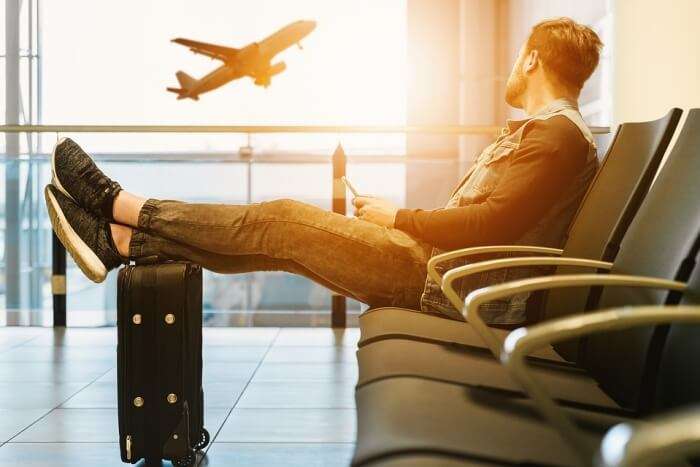 Applicants must purchase a travel insurance product before they apply for a Greece visa for Indians. Purchasing adequate travel insurance is one of the requirements of the Schengen visa.
The requirements for Schengen travel insurance:
The travel insurance should include medical evacuation / repatriation. The minimum coverage shall be INR 23,60,966.
The insurance company must have a representative office in European Union countries.
The insurance must be valid for duration of stay in the Schengen countries.
Traveler Tips

Your short-stay visa allows you to travel to Greece and usually to other Schengen States. But it does not automatically entitle you to enter the Schengen area. So you may have to provide certain information at the border or other controls. You may, for instance, have to provide information on your means of support, how long you intend to stay in Greece and in the Schengen area, and why you are visiting. In some cases, such checks may result in a refusal for the visa holder to enter Greece or the Schengen area.
It is therefore recommended that you carry with you copies of the documents which you presented when you applied for the visa (e.g. letters of invitation, travel confirmations, other documents stating the purpose of your stay). This will help to make the border control procedure easier and avoid delays at the border.
Further Read: Visit Greece In October For A Relaxing Vacation In The Wondrous Greek Setting
All applicants should check the details in their visas, passports and other Consular documents immediately on delivery/collection, and bring any discrepancies to the attention of the issuing authority without delay for rectification. Failing to do so, Embassy of India and the Consulates bear no responsibility for the consequences. Book your trip to Greece with TravelTriangle as soon as your application for Greece visa for Indians is accepted and enjoy your holiday to the fullest!
Frequently Asked Questions About Greece Visa For Indians
What are the types of visas available for Indians to visit Greece?
The individuals can either apply for a short term stay visa ( if their stay is not more than 90 days) or they can apply for a long term stay visa ( if their stay is more than three months). However, the guidelines keep updating and it is advisable to refer the official website regarding the same.
Do Indian citizens need a visa for Greece?
Yes, Indian citizens need to apply for Greece visa and get it well in-advance before entering the country.
What is the range of fees for visiting Greece?
The Visa fee for adults in Greece is INR 4200 and it is free for children who are under 12 years of age. There can be any additional fee that can be charged by the VFS Centres that they can charge as the Service Fee. After you have submitted the application, you can even get to check your application status online with your receipt number.
hat is a transit visa and for how long is it valid?
An Airport Transit visa for Schengen will be valid for 24 hours, also, it will be only in the international transit area of a Schengen airport. If you want to leave the area or you have to stay there for more than a day then you would have to apply for the regular Schengen visa.
What are the additional documents you need apart from passport and financial statements to travel to Greece?
These are the documents that you need to have while travelling to Greece:- Photo. - Air Ticket. - Travel Insurance. - Itinerary.- ID proof etc. Keep updated about the latest revisions in the eligibility criteria before applying for a visa.
What are the traveler tips to follow when you visit Greece?
While you travel to Greece, we would like to suggest you to take sufficient cash, pick your accommodation prudently, explore the local cuisines, avoid the peak season and make sure that you visit the mainland.
For how long is a tourist visa valid?
The tourist visa for Greece can be given to people who want to travel to Greece and explore it as a tourist. The single entry visa is valid for 60 days from the date of issue.
---
Looking To Book A Holiday Package?
---
People Also Read:
Russia Visa For Indians Egypt Visa For Indians Turkey Visa For Indians