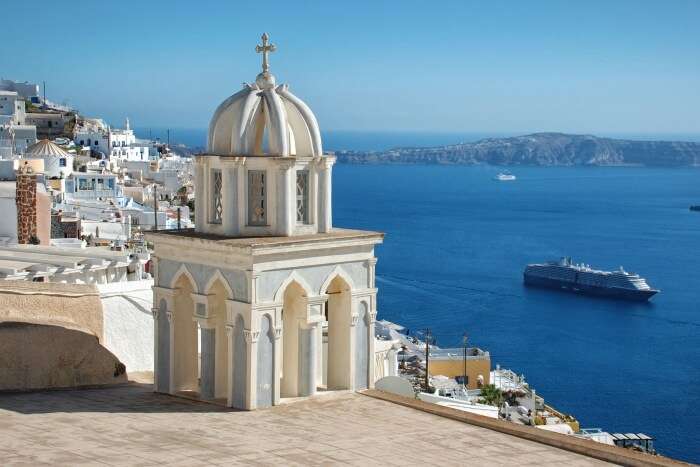 It goes without saying that European exploration would literally remain hollow and incomplete without having to experience the Greek island cruises. The cruises help creating your lifetime memories, as they are dually beneficial – they redouble the vacation excitement at sea and lessen the exhaustions unlike other modes of travel.
11 Awe-Inspiring Greek Island Cruises
Cruise journeys keep you in rejuvenated mood in the midst of sea waters. In fact, such journeys make for an amazing family tour. Here, we have enlisted 11 best Greek island cruises you mustn't miss out during your European vacation plan.
1. Arabian Sea & Suez Canal Cruise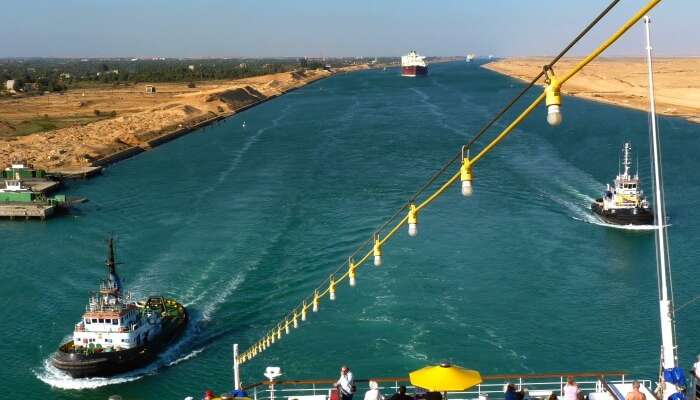 Taking you closer to the history of Greece, it is a worthy travelling cruise to explore the seas. It brings avenues to observe modern Greece mingling with the ancient ruins. You explore cosmopolitan beauty of the region whose glorious history can be evaluated through a travel by Greek Island cruises from Athens or vice versa crossing to the Mediterranean Sea's warm and at times harsh climatic conditions. Superb suites are perfect family accommodations. Intercontinental foods recipes like grills and wide range of bistros can be the best food options.
Its unique entertainment options include:
Clubs for children
Adult entertainment shows
Ultimate entertainment at sea
All-inclusive fitness solutions
Pools and lawn clubs for adults
Itinerary: Two weeks cruise accommodation covering Abu Dhabi & Dubai in the United Arab Emirates; Muscat at Red Sea; Aqaba at the passage of Suez Canal to Athens (Piraeus); Katakolon at Sea until Rome (Civitavecchia) remain a great exploration opportunity.
Best Time to Sail: May to June and September to October
Must Read: Christmas In Greece In 2018: A Guide For The Lovers Of Christmas Festivities!a>
---
Europe Holiday Packages On TravelTriangle
Explore the most beautiful places to visit in Europe, from Paris to the Venice canals and from the Greek islands to the Swiss alps. Book customized packages by expert agents on TravelTriangle. Inclusive of airport transfers, cab, resort, sightseeing and meals. Best holiday experience Guaranteed. Book Now
---
2. Greek Isles Cruise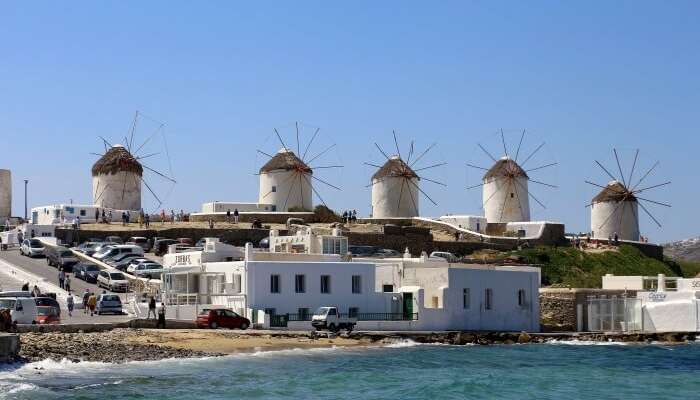 An exclusive choice from the list of select few best cruise from Venice to Greek islands and a sought after choice, it facilitates exclusive exploration of many islands around Greece. Yet another popular name in the list of luxury Greek island cruises, it covers several historic places in Greece and its nearby areas. Its luxury solutions are spas and fitness and complete family entertainment besides best dining facilities from the intercontinental cuisines.
Itinerary: This cruise welcomes the guests for 10-night accommodation. Taking to places like Venice; Dubrovnik; Chania (Souda); Mykonos; Athens (Piraeus); Rhodes; Santorini and Katakolon, ocean views and private balconies are great attractions.
Best Time to Sail: May to June and July to August
3. Amalfi Coast & Greek Isles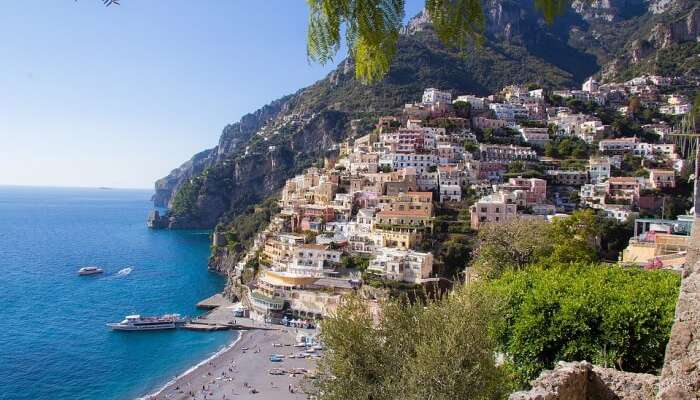 It is popular cruise besides other Greek island cruises from Athens 2018 list that brings excellent sea exploration avenues. Planned for 11 nights, this cruise through the Celebrity Edge ship facilitates private balconies and variety of suites for a great exploration of Greece and its nearby regions.
Itinerary: Some of the finest places in Europe like Rome; Catania; Valletta; Santorini; Athens; Mykonos; Nauplion; Katakolon and Naples exploration is the part of this 11 nights exploration.
Best Time to Sail: September to October
Suggested Read: 10 Most Beautiful Beaches In Greece That Are Straight Out Of Heaven!
4. Eastern Mediterranean Cruise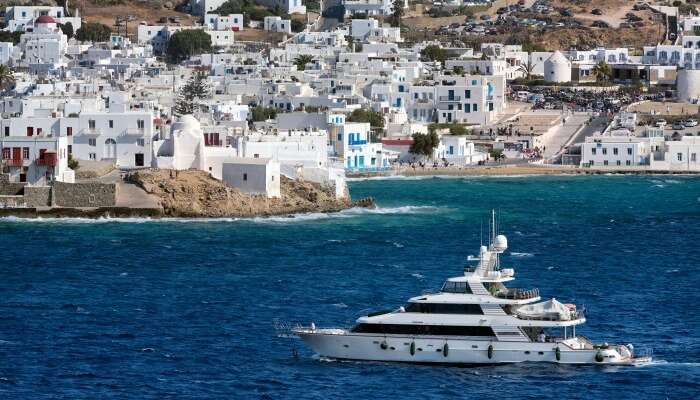 One of the best choices of Greek island cruises 2019, Eastern Mediterranean Cruise is set to redefine luxuriousness at sea for 12 nights. To offer an ultimate cruising experience to guests, this cruise operated through Celebrity Infinity ship is going to offer amazing luxurious retreat.
Itinerary: The Eastern Mediterranean Cruise covers Barcelona; Palma De Mallorca; Sicily (Messina); Mykonos; Athens (Piraeus); Santorini; Rhodes and Valletta for the 12-nights cruise package.
Best Time to Sail: May to June
5. Greek Isles Celebrity Constellation Cruise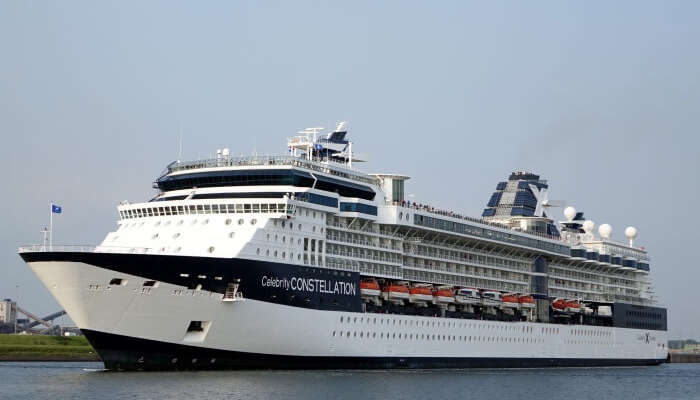 Other worth exploring cruise in the Greek islands, famous Greek Isles Celebrity Constellation Cruise takes you to European Seas in less than 10 nights. It brings innumerable experience for you to remember in the lifetime.
Itinerary: Planned for 10 nights, this itinerary is compact yet great to explore the luxuries of Celebrity Constellation ship. This cruise covers Venice; Split; Mykonos; Athens (Piraeus); Rhodes; Santorin and Katakolon therefore guests truly enjoy their lifetime cruising experiences.
Best Time to Sail: August to September
Suggested Read: 10 Castles In Greece That Testify The Country's Glorious Past
6. Italy & Greek Isles Cruise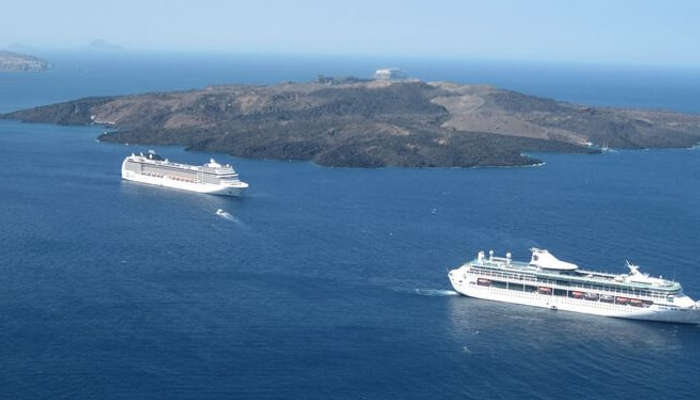 A cruise trip planned for 12 nights, Italy & Greek Isles Cruise covers many European destinations through the Celebrity Reflection ship. Considered a popular one in the Greek island cruises, this cruise offers ample luxuriousness experience to the guests besides other at sea entertainment options.
Best Time to Sail: Sep to October
Itinerary: This cruise only itinerary of 12 days package covers the destinations like Barcelona; Palma De Mallorca; Sicily (Messina); Mykonos; Athens (Piraeus); Santorini; Rhodes and Valletta as memorable cruise experience.
7. Greece, Suez Canal & Dubai Cruise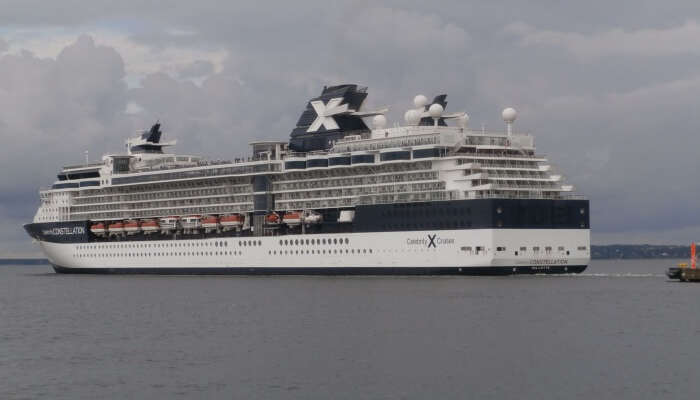 This 5 day Greek island cruise is operated through the Celebrity Constellation ship, Greece, Suez Canal & Dubai Cruise facilitates shortest yet highly exciting cruise trips to its guests. It is one of the luxurious cruise trips to connect Greece with the Middle Eastern region.
Itinerary: A compact cruise itinerary of mere 5 nights, Greece, Suez Canal & Dubai Cruise is a great luxurious retreat at sea to popular destinations of Athens (Piraeus); Santorini; Rhodes; Limassol (Cyprus); Suez Canal passage; Aqaba; Muscat to Dubai.
Best Time to Sail: November to December
Suggested Read: 10 Restaurants In Greece That Are All About Classy Interiors & Delicious Cuisines!
8. Venice To Rome Cruise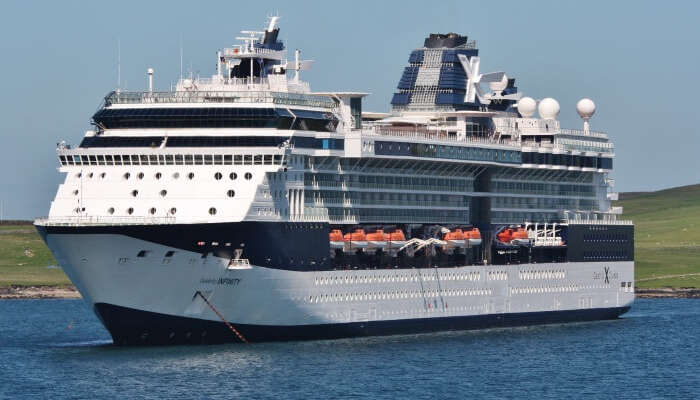 Operated through the Celebrity Infinity ship, this week long cruise truly remains a perfect European cruise exploration in and around Venice. It facilitates all types of modern and luxurious amenities. Best entertainment options are offered to adults and children do fun at sea.
Itinerary: This 7-nights cruise covers major European destinations that include Venice; Split; Kotor; Corfu; Naples, and final destination at Rome (Civitavecchia).
Best Time to Sail: Aug to September
9. French Riviera & Dalmatian Coast Cruise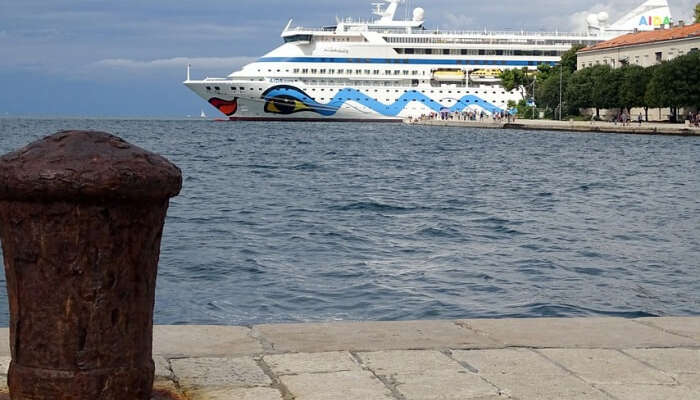 Operated through famous luxury ship Celebrity Constellation for 9 nights, the French Riviera & Dalmatian Coast cruise is another momentous exploration of the European Seas. It facilitates best luxuriousness suitable for both adults and children. With the availability of great intercontinental cuisines on board, this short trip of 09 nights remains an entertaining and luxurious experience at sea.
Itinerary: The itinerary covers the following destinations like Barcelona; Monte Carlo; Nice (Villefranche); Rome (Civitavecchia); Sicily (Messina); Corfu; Kotor; Zadar and final destination at Venice for great at sea exploration.
Best Time to Sail: October to November
Suggested Read: Shopping In Greece: 10 Spots To Shop For The Quaint, Quintessential, And Quirky
10. Greece & Croatia Royal Caribbean Cruise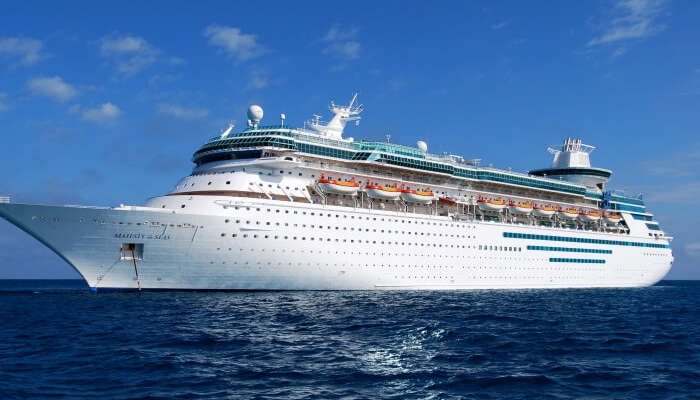 Also denoted with the Jewel of the Seas, it is one of the select few Greek island cruises small ships which ensure guests truly enjoy the ascent of luxuriousness while at sea. A sufficient trip to many destinations in Europe at a stretch of 11 days, this cruise packages facilitates much to explore from international cuisines, best of the comforts to entertainment options et al.
Itinerary: Greece & Croatia Royal Caribbean Cruise for 11 nights cover major European destinations including Rome (Civitavecchia); Messina (Sicily); Valletta; Malta; Santorini; Athens; Dubrovnik; Kotor and Montenegro for wonderful at sea exploration. This cruise departs from Civitavecchia Port in Italy.
Best Time to Sail: August to September
11. Croatia & Greece Cruise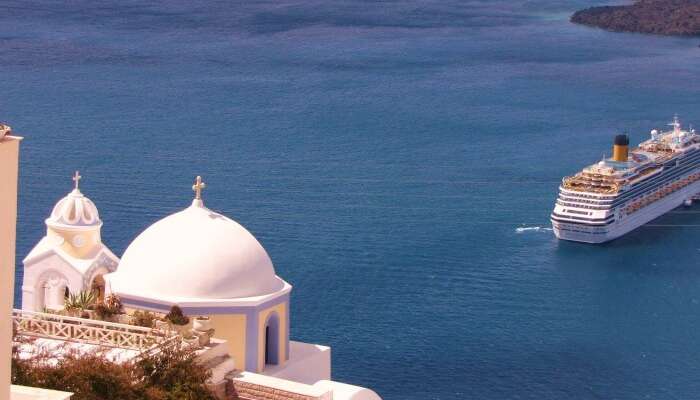 A cruise itinerary of only 7 nights, Croatia & Greece Cruise is considerably an economical choice to explore the European cruises. This short trip facilitates wonderful hospitality retreat besides great entertainment avenues to its guests' at sea and also perfect avenues for exploration. It is an exclusively European cruise package at sea and destination exploration to remember for the lifetime.
Best Time to Sail: July August
Itinerary: Departing from Venice in Italy, Croatia & Greece Cruise package for 06 nights is worth exploring as an affordable yet mesmerising experience at sea. The destinations covered are Venice; Split; Athens and Katakolon.
Further Read: Visit Greece In October For A Relaxing Vacation In The Wondrous Greek Setting
Ultimate cruising options including those operating to and from the Arabian Gulf to Greek island hopping cruises often remain imprinted in the travellers' minds for years. Operated by the famous ships, including the notable Celebrity Constellation, cruising becomes the perfect medium of exploring different places. Whenever you plan your trip to Greece, prepare yourself to have a luxurious experience amidst sea for a few days to ensure a memorable vacation.
---
Looking To Book An International Holiday?
Book memorable holidays on TravelTriangle with 650+ verified travel agents for 65+ domestic and international destinations.
---
Comments
comments