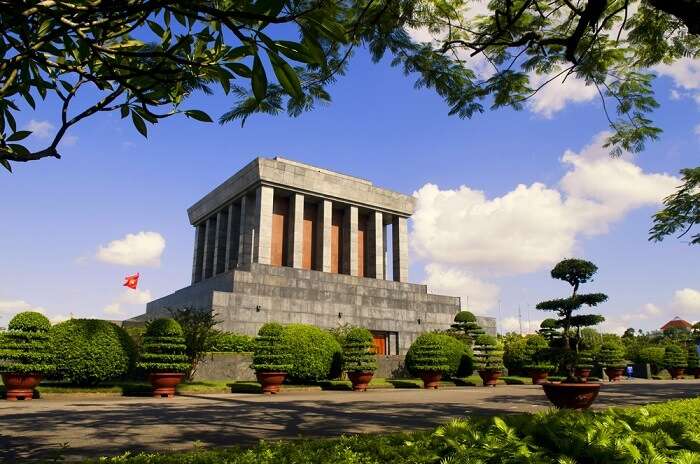 Fine museums in a city can make or break your vacation, especially for those who love art and history. Nothing puts us off during vacations like a disappointing museum, one which does not carry any story or soul. Hanoi, the capital city of Vietnam, is famous for its rich heritage and inspiring architecture with Chinese, French and Southeast Asian influences. With a never-ending list of Hanoi museums, it becomes very tough to decide which ones to visit. Not anymore!
10 Best Museums In Hanoi
We have curated a list of the 10 most popular Hanoi museums to guide you during your time in this magnificent city. Which ones will you visit first?
1. Hoa Lo Prison Museum

What was known as Hanoi Hilton by the captives back in the '90s is today revered as one of the best museums in Hanoi. The Hoa Lo Prison was once the house of stories of Vietnamese war prisoners and the museum is a memorial to these martyrs who experienced grave suffering at the hands of French colonialists. The most striking display here is that of the French guillotine and the remains of the iron stocks that made up the cells to hold these prisoners inside give one a glimpse of what life was like inside the most disturbing prison of Vietnam.
There is an exhibition organized inside is dedicated to the American prisoners of war and their experience which features John McCain's flight suit and parachute. This is the same John who attempted suicide many times during his stay at Hoa Lo but looks like he and other US captives made fun out of their time here looking at the propaganda on the walls.
Location: Hao Lo Prison Museum, Hoả Lò, Trần Hưng Đạo, Hoàn Kiếm, Hà Nội, Vietnam
Entry fee: 60 INR
Timings: 8 AM – 5 PM
Must Read: One Pillar Pagoda: A Mini Guide To Experience Absolute Calmness In The Blessed Hanoi City
2. Vietnam Fine Arts Museum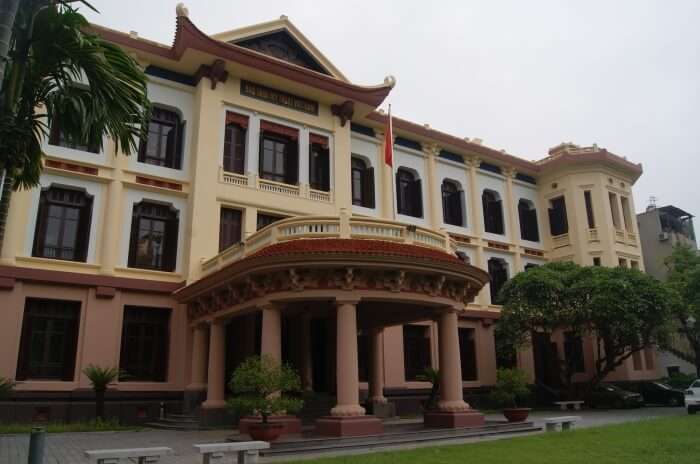 One of the most stunning and famous museums in Hanoi, the Vietnam Fine Arts Museum is located in a gorgeous French Colonial building that served as the erstwhile residence and office for the French Ministry of Information. This is an ideal place where the traditional and religious meet modern and abstract art to display the best of Vietnamese culture. On days, it can be completely empty whereas, on other days, it can be bustling with people.
Keeping in mind the quality of the work on the display and the minimal entry cost, this Museum creeps its way inside into the itineraries of many who visit Hanoi for the first time. With ancient Champa carvings and 20th-century folk paintings as well as abstract art pieces of the current century; there is nothing about Vietnamese Art that this museum does not capture and while you are there, make sure you look at the sublime effigies of Guan Yin, the 1,000-armed and 1,000-eyed goddess of compassion.
Location: Vietnam Fine Arts Museum, 66 Nguyễn Thái Học, Ba Đình, Hà Nội, Vietnam
Entry fee: INR 90
Timings: 8:30 AM – 5 PM
3. Vietnamese Women's Museum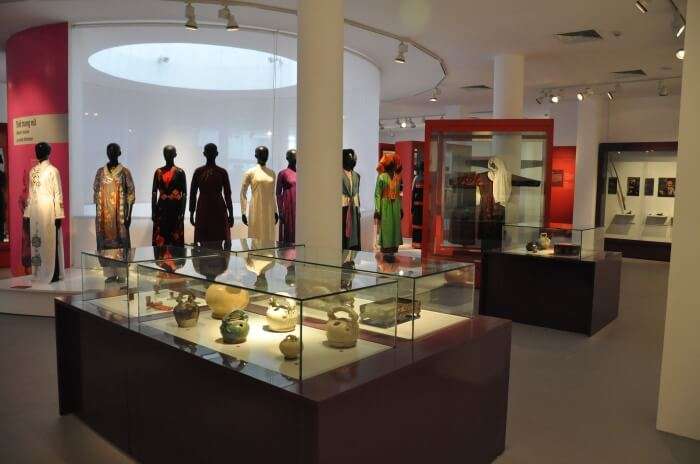 This museum is like none other than what you have visited before and even if you have visited hundreds of them before, you will not be able to hold in your excitement at this one. One of its most eccentric features is a costume-heavy display that shows the different ethnic minorities of Vietnam in their traditional clothing and offers the audience a view into women's role during wars and deep diving into otherwise ignored subjects of family life and maternity. There is a special corner that features a display known as the 'Heroic Mothers of Vietnam', which displays women who lost their children during the many years of war that affected Vietnam.
Location: Vietnamese Women's Museum, 36 Lý Thường Kiệt, Hang Bai ward, Hoàn Kiếm, Hà Nội, Vietnam
Entry fee: INR 90
Timings: 8 AM – 5 PM
Suggested Read: Restaurants In Hanoi: Pull Your Forks Out For A Culinary Extravaganza In Vietnam
4. Vietnam Museum of Ethnology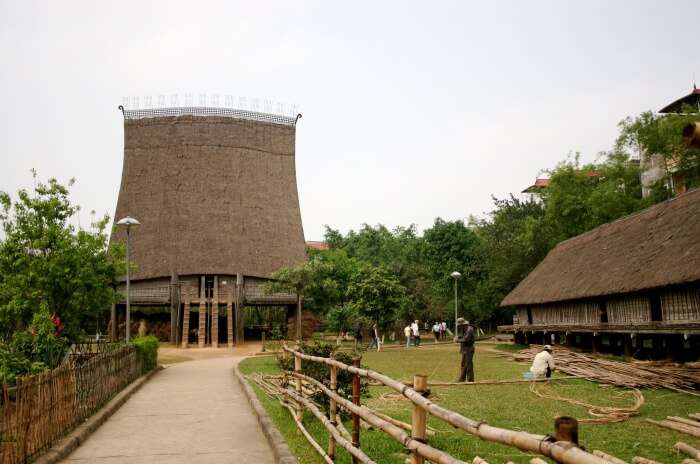 If you want to explore the 54 ethnic minorities of Vietnam in the truest sense, you should visit the Vietnam Museum of Ethnology. Hanoi has rapidly transformed in the last 2 decades and the cobble-stoned pathways are made of chaos and scooter-filled adventure where you might not get a wholesome understanding of Vietnamese culture. But within the walls of this museum, each tourist gets an opportunity to come up and close with the religious and cultural ceremonies as well as the daily rituals of the diverse groups that make up the Vietnamese population. While it is located on the outskirts of the town, a drive or cab fare to the Vietnam Museum of Ethnology is worth every extra penny spent on reaching it.
Location: Vietnam Museum of Ethnology, Nguyễn Văn Huyên, Nghĩa Đô, Cầu Giấy, Hà Nội, Vietnam
Entry fee: 120 INR
Timings: 8:30 AM – 5 PM
5. Ho Chi Minh Museum

If you are a seeker of all things strange and weird, head to the Ho Chi Minh Mausoleum in Hanoi which will be quirky yet fascinating at the same time. The Museum is dedicated to the life and legacy of Uncle Ho, the revolutionary leader of the Democratic Republic of North Vietnam. A huge chunk of the museum is about the expected chronological account of his life, exhibitions on his military accomplishments and a huge, gilded sculpture in his image. However, the upper level of the museum is a surprise and comes with historical documents and photographs of many artworks from the '70s and can be termed as postmodernist, pop art, realist art inspired from Soviet social.
Location: Ho Chi Minh Museum, Chùa Một Cột, Đội Cấn, Ba Đình, Hà Nội, Vietnam, +84 4 3756 2192
Entry fee: Free
Timings: 8:00 AM – 12:00 PM, 2:30 PM – 4 PM
Suggested Read: Top 5 Beaches In Hanoi: Indulge The Water Baby In You On Your Vietnam 2022 Trip
6. One-Pillar Pagoda

Stands hidden between the Ho Chi Minh Mausoleum and Museum, the One-Pillar Pagoda is often missed by travelers because of its contrasting reviews. While some find it absolutely charming, others might not get the point of it all. Your experience also depends on how crowded the grounds are when you visit so try avoiding the peak hours when you plan.
Location: Chùa Một Cột, Đội Cấn, Ba Đình, Hà Nội 100000, Vietnam
Entry fee: Free
7. Temple of Literature

One of the most unique and understated Hanoi Museums in Vietnam, The Temple of Literature was founded way back in 1070 and its claim to fame came with its establishment as the country's first university six years later. There are many stone tablets on the courtyard, and each stands mounted on the back of a tortoise carrying the names of the graduates.
Location: 58, Vietnam
Entry fee: INR 30
Timings: 8 AM – 6 PM
Suggested Read: 10 Soul-Soothing Waterfalls In Hanoi Set In The Lap Of Nature
8. Army Museum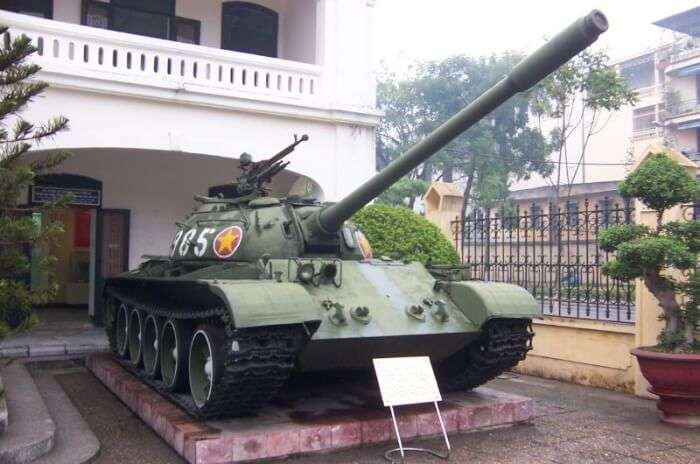 For those who are interested in knowing more about Vietnamese military history, a visit to the Army Museum is a must! Vietnam's military oast goes back to some two millenniums and the museum makes a great attempt covering most of it in its 4 buildings with some engaging exhibits. People are fond of the item descriptions on the museum exhibits which are in Vietnamese, French, and English languages.
Location: Dien Bien Phu Street
Entry fee: INR 30 to enter and INR 15 to take pictures
9. National Museum of Vietnamese History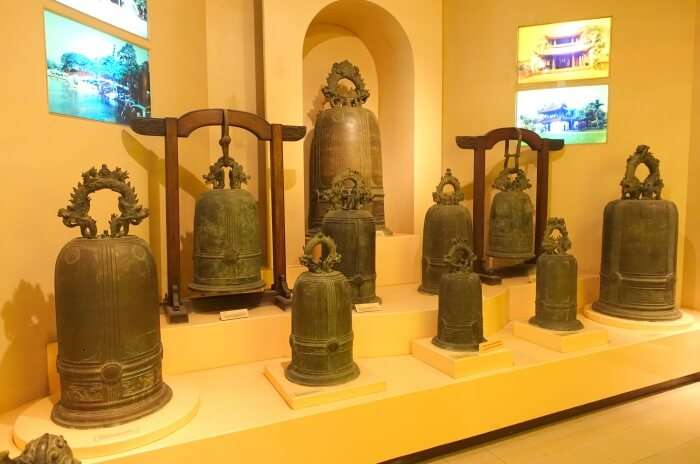 History fanatics reunite and meet at this museum which contains a vast collection of antiques and more of Vietnamese history from about 1000 years back until 1945. If you are interested in exploring history post-1945, refer to the point written below. The building of this museum was an archaeological research institution of the French School of the Far East under the infamous French colonial rule of 1910 and was extensively refurbished in 1920.
Location: 216 Đường Trần Quang Khải, Tràng Tiền, Hoàn Kiếm, Hà Nội 110000, Vietnam
Timings: 8 AM – 12 PM, 1:30 PM – 5 PM
Suggested Read: Enjoy Authentic Vietnamese Hospitality In These 10 Cheap Homestays In Hanoi
10. Museum of the Vietnamese Revolution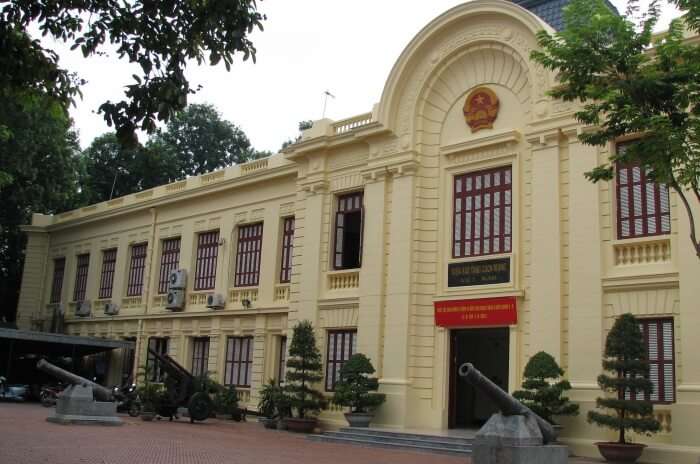 If you are interested in Vietnamese history from 1945 onwards, you should visit this museum which is located a small 5-minute walk from the one mentioned above. The Museum of the Vietnamese Revolution is located inside a colonial French building that was designed by the architect Ernest Hébrard and finally was completed in 1932. Today, it is seen as a successful blend between the colonial French architecture and traditional Vietnamese architecture.
Location: No. 1, Trang Tien Street
Entry fee: INR 45
Timings: 8 AM -11:30 AM | 1:30 PM – 4:30 PM
Further Read: 10 Hostels In Hanoi That Are Comfortable, Contemporary, And Unbelievably Cheap
The above information gives one an excellent snapshot of how excellent the Hanoi museums are. If you wish to explore them all on your trip to Vietnam along with other popular attractions of Hanoi, you must book your holiday from TravelTriangle for the best deals on customized packages. And when you're back from your fabulous vacation, don't forget to write to us about your experience!
---
Looking To Book An International Honeymoon?
Book memorable honeymoon on TravelTriangle with 650+ verified travel agents for 65+ domestic and international destinations.
---