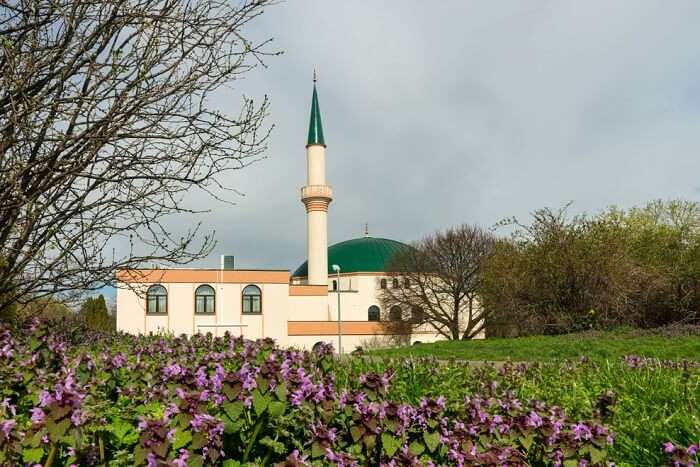 Austria is a very popular tourist destination. It has beautiful mountain landscapes, relaxing and soothing lakes, fun theme parks and dense jungles. Although there are plenty of things to see and do in Austria which could be natural sights or historical ruins, religion seems to be a very important aspect here. Although most of the population comprises of Catholics and Christians, therefore are quite a few that form a part of Islam. There are some great mosques in Austria that you can visit if you want to learn more about Islam or if you just want to go for worship.
The Most Popular Mosques In Austria
Here is a list of mosques in Austria that you can visit. Make sure they figure in your itinerary along with other popular tourist attractions of Austria.
1. Islamic Center

You can find one of the largest mosques in Vienna Austria here. The mosque has a two-toned color scheme of light and dark, where there are lighter colored walls and the dome is a dark greyish color which is 32 meters high. The glass windows add to the beauty of this place. The mosque is open throughout the week but it would be advisable to visit with a guided tour. If you want to learn more about Islam, then the center itself provides some facilities that teach you about it. There is also a certain dress code to be followed when you enter.
Location: Am Bruckhaufen 3, Florisdorf district, 1210 Vienna, Austria
Timings: 9 AM – 4 PM (Monday to Thursday) | 9 AM – 12 PM (Fridays)
Must Read: Austrian Food: 20 Irresistible Dishes You'd Want To Relish
2. Masjid-As-Salam Wapena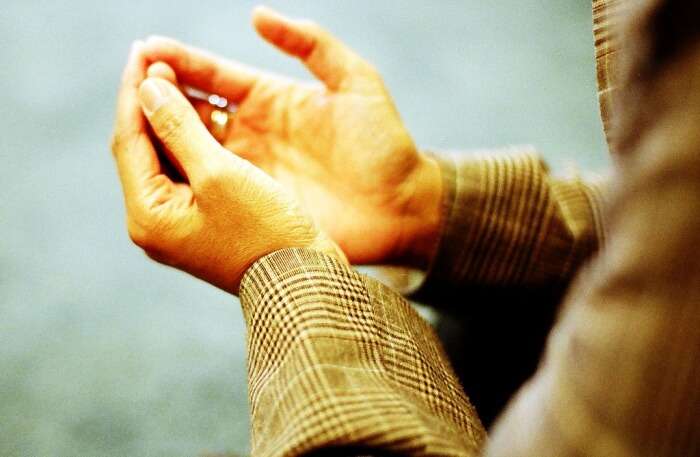 This rather simple mosque can be found a short distance away from the Wien Miedling train station. Although in Austria 300 mosques are there, this seems to be quite popular. This small place used to be an apartment and it from the outside it's just a building. There are no signs that this is a mosque, except the rather small signboard with the name of it. Sermons are recited in English and Indonesian and there are other religious activities that take place. You can find a small library here and a small warung that sells Indonesian products.
Location: Malfatti alley 18, 1120, Vienna, Austria
Suggested Read: This New James Bond Museum Atop The Austrian Alps Has "A View To Kill"
Things To Do Near The Mosques in Israel
Let us now look at some other places you can visit and things you can do in Israel during your trip:
1. Schonbrunn Palace : Make a visit
This palace holds cultural importance as it has been around since the 1600s. The famous Habsburgs stayed here for many years and there are any emperors of Austria that were born and raised in the palace as well. The palace is a massive building that is built in Baroque style and has thousands of glass windows and statues on the roof. If you are nearby visiting the mosques in Austria, you can stop by. The rooms are well furnished and you can take a tour through the rooms to see how Austrian royalty lived.
View this post on Instagram
Location: Scholsstrasse, 47, Vienna, 1130, Austria
Timings: 8 AM – 5:30 PM
Entry fee: INR 1119
Suggested Read: The 10 Most Beautiful Lakes In Austria For An Exotic Europe Getaway
2. Tiergarten Schonbrunn : Spend the day at the zoo

After knowing about the history of Islam in Austria, you can visit the Vienna Zoo which is located within the Schonbrunn Palace grounds. The zoo was established to preserve certain species of animals. There are several buildings and structures still left here from when the zoo was a menagerie, so the walk through the zoo is rather pleasant. The zoo is home to many different animals such as giraffes, sea lions, sloths, and endangered giant pandas. There is an artificial rainforest that you can pass through.
Location: 10 minutes from Hietzing, Vienna 1130, Austria
Timings: 9 AM – 6:30 PM
Entry fee: INR 1411
Suggested Read: Austria Nightlife: 8 Cities That Put On A Show For Party Animals
3. Vienna State Opera : Take a tour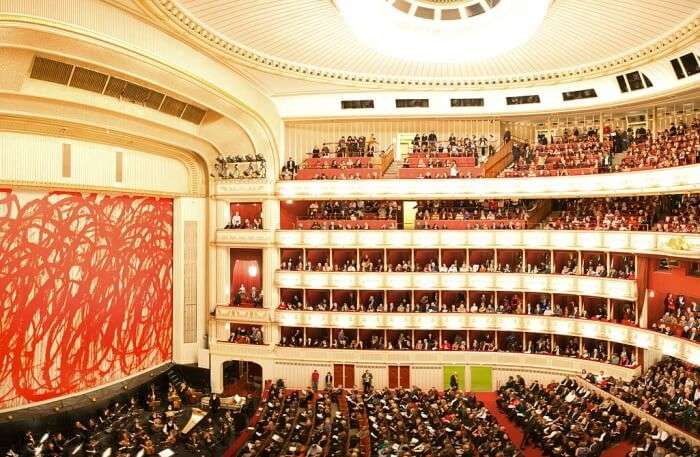 Vienna seems to be famous for both opera and architecture and the Vienna State Opera provides both. The building can be found in the Innere Stadt district and is said to be one of the finest opera houses in the world. If you are visiting the mosques in Austria, be sure to stop by here. The outside of the building is created in a Neo-Renaissance style and has many arched windows while the interior is absolutely lavish and feels like more like a palace than a musical spot. There are daily tours where you can get an overview of the building for about 40 minutes. If you want to watch a performance, you will need to buy the tickets according to the dates.
Location: Opernring2, 2 Vienna, 1010, Austria
4. Mozart's Residence : Explore!

Mozart was born in a small house and then moved to Makartplatz. The building was reconstructed as similarly as possible to the original after it was destroyed during the Second World War. It then opened as a museum. If you are a Mozart fan and you are visiting mosques in Salzburg Austria, drop by his house. The museum has the family's biographies and there are displays which show what their daily life was like and how they lived.
Location: Markartplatz 8, Salzburg 5020, Austria
Timings: 9 AM – 5:30 PM
Entry fee: INR 987
Suggested Read: 34 Best Places To Visit In Austria That Are Straight Out Of A Picture Book
5. Schlossberg : Roam around Castle Mountain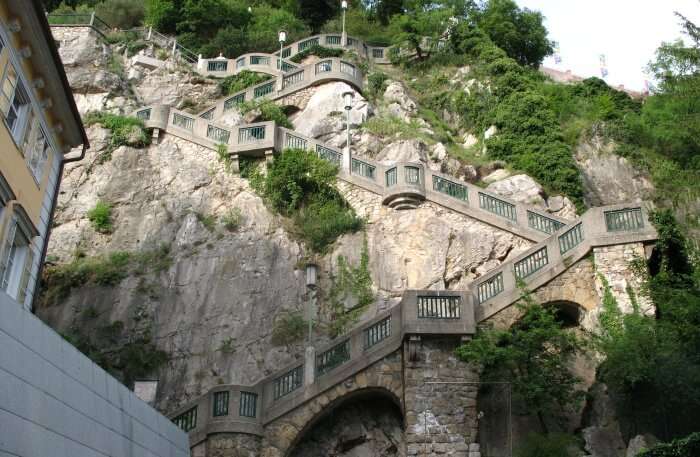 The translation of Schlossberg is castle mountain. This spot is right next to the old town of Graz. The place was originally full of fortresses but then became a beautiful public park. The most famous spots here include the clock tower, the Chinese pavilion, the bell tower, the Turkish cistern and the theater which is in the open air. Some of these make use of the original fortress cells. The town also has some famous cafes and restaurants that can be found along the pathways in the park. You can also find some beautiful views of the old town from the top of these towers. There is also a lift for those who can't make the climb to the top. If you are visiting mosques in Austria.
Location: Am schlossberg 1, 8010, Graz, Austria
Timings: 12 AM – 12 PM
Further Read: 7 Incredible Tourists Places For A Day-Long Trip In Austria
There are many great mosques to visit if you plan to experience Islam in Austria. When you're done exploring the fabulous mosques in Austria, there are many famous spots that you can visit to make your trip a truly exciting and memorable affair. Why wait? Book your trip to Austria right away! Contact TravelTriangle and get ready to explore the best of Austria!
---
Looking To Book An International Holiday?
Book memorable holidays on TravelTriangle with 650+ verified travel agents for 65+ domestic and international destinations.
---