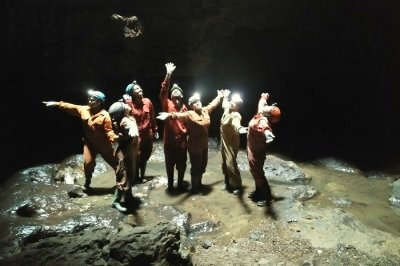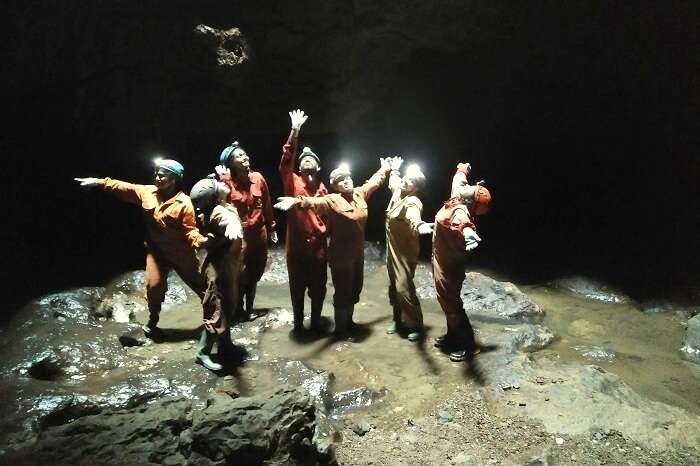 Going on an action-packed, high-octane adventure trip to Meghalaya was a dream come true for Harshada and her friends. Their strong bond of friendship and an appreciation for travel helped them breeze through erratic weather, and huge cultural differences to enjoy a memorable vacation in the north-east.
Ever since I took admission in my architecture course I have made a habit of traveling every year to different destinations. Although those college trips were officially labelled as 'study trips', all of us friends used to have a great time exploring new places like Ladakh, Delhi, Goa, Ahmedabad etc.
This year, while planning our trip, we decided to cover places that aren't commercialized. We had been to Assam once on our college trip, so the idea of exploring other states in North East like Meghalaya was exciting.
 Discovering Unseen Places On A Family Trip To Meghalaya
Details of our North East tour package
My friend had been on a family trip to Rajasthan planned with the help of TravelTriangle. She recommended that we use their services for a customized holiday experience. After talking to a TravelTriangle representative, I got offered tour packages at attractive prices.
Trip Cost: INR 1,96,000
Trip Duration: 9 nights/ 10 days
Group: 7 people
Agent Name: Siang Explorer
Cities Visited: Guwahati, Cherrapunjee, Dawki, Nohwet, and Shillong
Inclusions: Transfers, accommodation, sightseeing, breakfast, adventure activities, and taxes
Exclusions: Flights, meals, and insurance
The thing I liked about TravelTriangle was that they asked me about where we wanted to go and what kind of holiday/vacation we were planning for. Since the quotes came from local tourists companies, it made our planning easier.
After booking the package, we contacted a friend of ours for suggestions who had already been to Meghalaya. He travelled to remote areas around Cherrapunjee which he recommended for a holiday in natural surroundings.
Day 1: Our flight to the gateway of Northeast India
We took flight from Mumbai and landed in Guwahati by 2 pm. For our first day, we stayed at Eagle Nest Homestay. I comfortable house to begin our stay which had 3 rooms and a terrace. It also had a pantry in case we want to cook ourselves a meal.
We rested for a while and then in the evening, we headed out to the city to explore nightlife in Guwahati. We went to Terra Maya– a multi cuisine restaurant where we had delicious Italian food for dinner.
Day 2: Stopped for a quick splash enroute Cherrapunjee
We checked out from Guwahati at 10 am and proceeded to Meghalaya. The best part of the day was our stoppage at the Umiam Lake and Elephant Waterfalls. The places very scenic and ideal for daytime photography.
Later, we reached Cherrapunjee by 7 pm and checked into the Le Kupar Inn. Our enthusiasm levels were high as we were set up a bonfire in the lawn on our own. For dinner, we opted for local cuisine at the hotel which was very delicious.
 Places To Visit On A 7 Day Trip To Meghalaya
Day 3: Cherrapunjee greeted us with gorgeous cascading waterfalls
We woke up at 6 am to the sound of heavy rain. To be honest, rain in the wettest place of the world didn't surprise us, and we were fully prepared of such a scenario. We were supposed to leave the hotel by 7 for the trek to the double decker root bridge, but we could only leave a couple of hours later.
We trekked for a couple of hours and finally reached the double decker root bridge at noon. The root bridge ran over a waterfall, giving the place a fantastic landscape. After that, we visited another sightseeing place- the rainbow waterfall. To reach that place was one of the toughest treks I had ever done.
The time was 6 pm, and we were all exhausted from the physical exertion. But, there was no other option but to walk. We reached the hotel by 8.30pm and requested the hotel staff to arrange for some hot water buckets for foot massage. It felt soothing at the end of a tiring, yet rewarding day on our adventure trip to Meghalaya.
 The Ever Growing Living Root Bridges, Meghalaya – A Nature's Marvel In The Northeast
Day 4: The cave spelunking adventures were the coolest!
Post breakfast, we got ready for a day of cave exploration. We were exhausted from our trekking adventures of the earlier day, but we managed to push through on the adrenaline.
We left for cave spelunking at 9 am reached the caving guides office where we changed in jumpsuits, helmets, and gumboots jumpsuit. After exploring the caves for four hours, I was mesmerized by the thrill and adventure of spelunking. The crevasses and At some places, the water in the cave came up till our waists. After lunch, we visited a very high and beautiful waterfall- Nohkalikai falls. Then we spent rest of the day at the hotel and relaxed.
In the evening, tired from our spelunking exploits, we returned to our hotel and trudged back to our rooms for some much needed rest.
 10 Beautiful Hill Stations In Assam One Must Visit To Rejuvenate The Senses In 2022!
Day 5: We spent a memorable day at the Indo-Bangladesh border
The next day, we had breakfast and checked out from Cherrapunjee. We proceeded towards Dawki for some adventure activities. But before that, we visited the Indo-Bangladesh border in Dawki.
We clicked some pictures at no man's land (unoccupied area between India and Bangladesh) and chatted for a while with the soldiers. Later on to get a taste of the local flavour, we had a tasty fruit chaat from the Bangladesh side which cost us 10 rupees. Before paying, I asked the chaat-wala if he would accept Indian currency, and surprisingly he said yes!
Later on, we went to the Dawki river for some adventure activities. We didn't leave any adventure aside as we did kayaking, snorkeling, cliff jumping and zip linning. As a result, we ended up spending a long time in the water. By then, wet had been the general state of being or our bodies on this adventure trip to Meghalaya.
We finally left Dawki at 5, and proceeded to the Hali Homestay in Nohwet village. A quiet and serene accommodation where we settled in for the night.
Day 6: The cleanest village in Asia was worth the visit!
Yet another morning where we woke up by the sound of lightning and thundershowers. Fierce winds cluttered the window panes on a murky morning made it look like a scene from an Alfred Hitchcock movie.
Later, we left for a short trek to a root bridge nearby. The view of the biggest root bridge in India was enchanting. The trees surrounded a small waterfall near the bridge beautifully. After spending a few hours enjoying the wilderness, we returned to the homestay where homemade breakfast and baked cookies and cake was waiting for us. We checked out from the guest house and left for Mawlynnong (Asia's cleanest village) by noon.
Apparently, the village got quite a bit of positive publicity in the past year, and as a result of that, they started getting a steady influx of tourists.
Soon after that, we left for Shillong and reached there by 5 pm. At the final destination of our adventure trip to Meghalaya, we chose to stay at the stylish Whispering Pines Hotel. That evening, we didn't have much planned except relaxing at the hotel at night.
Seven Sisters Of India: An Introductory Guide For A North-East Tour In 2022
Day 7 & 8: Blissful culture & shopping in Shillong
This day, we had a late breakfast and left for sightseeing in Shillong. It was again, a rainy day and it was almost noon by the time the rain stopped. Therefore, not letting our day go to waste, we decided to avoid outdoor sightseeing. First up, we visited the Don Bosco Centre for Indigenous Cultures and then the beautiful Catholic Church of Shillong.
We had heard a lot about the Shillong markets, so we decided to explore them ourselves. We dropped into the main Shillong market in the evening and shopped for bakery items and leather jackets. We left from the market and returned to the hotel at 10 pm.
Scenic Beauty, Nature, & A Whole Lot Of Fun: Subhankar's Family Trip To Kerala Was A Hit With All
We were so impressed by the Shillong markets that we had only one motto the next morning, and that was SHOPPING! We left for the bazaar by noon and practically shopped all day till 8 pm.
Day 9: We were blessed by the Brahmaputra Festival
This day, we checked out of Shillong and left back for Guwahati. We came to know about Brahmaputra festival on our way to Guwahati. We checked into the same homestay Eagle Nest and quickly departed for the festival. Our driver was very kind and helpful as he dropped us at the festival location.
We had local puchkas, samosas and pastry at the festival. To add a local flavor, there were performances, local clothing stalls, and accessory stalls for the public. Later at night, we booked an uber and returned to our homestay
Day 10: Farewell, magical North East!
On the final day of our adventure trip to Meghalaya, we prepared our own breakfast. We quickly had some grub and proceeded to the airport for our 11 am flight back to Mumbai. As the dust settled on yet another memorable vacation, I couldn't help but wonder about where our next trip would take us.
Our adventure trip to Meghalaya was a once-in-a-lifetime crazy experience! We did so many amazing things in these 10 days like going to a club on our first night in Guwahati, trekking to the longest root bridge in India, climbing a waterfall, spelunking through the Mawlynnong caves, and shopping in the markets of Shillong.
Here's Why The Cleanest Village In Asia, Mawlynnong Deserves More Tourists In 2022
High point:
The breathtaking views of the waterfalls and trekking to reach the spots for the perfect view were the highlights of the trip.
Tips to travelers:
If you are travelling to North East, take out at least a week to experience the beauty of nature that exists here. It is extremely pure and beautiful.
Don't feel shy to ask for help. People are very honest and helpful in the north east.
Don't be shocked if you see a teenage group listening to Madonna, Westlife and Linkin park in middle of a jungle during a trek to the root bridge.They are very well educated and have exquisite taste in international music.
Always carry an umbrella or a raincoat as it can rain anytime here.
Most importantly stay as local as possible and eat local food you will have a great time.
A whole new world of adventure and natural beauty awaits Book your Meghalaya tour package and experience the charm of North East India!
---
Looking To Book Your Honeymoon Package?
Book memorable honeymoon on TravelTriangle with 650+ verified travel agents for 65+ domestic and international destinations.
---
Comments
comments