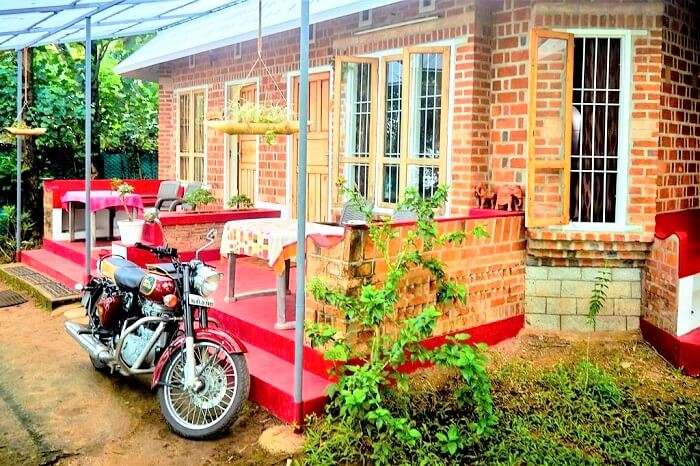 Kollam is a place that is blessed with mesmerizing beauty that will captivate you and leave you bewitched. You will find hundreds of places to visit and things to do in Kollam. For anyone planning for a short holiday trip can consider Kollam as one of their options. The natural beauty of the place has no match. This is why what draws visitors to the place every year. Apart from that, you can also enjoy tranquil lakes, beaches and ancient architecture in the district. And in order to have all of it without any hassle, you must plan your stay in one of the homestays in Kollam. The homestays are like a home away from home and will compel you to stay there forever.
Find here some of the best homestays that might go on your list of accommodations and plan your next vacation accordingly.
6 Best Homestays In Kollam
We have prepared a list of six of the best homestays in Kollam. If you want to make your trip a memorable one then you can book your stay at any of these properties. You can avail all types of facilities at these properties. Also, they are extremely affordable. Take a look!
1. Dream Palace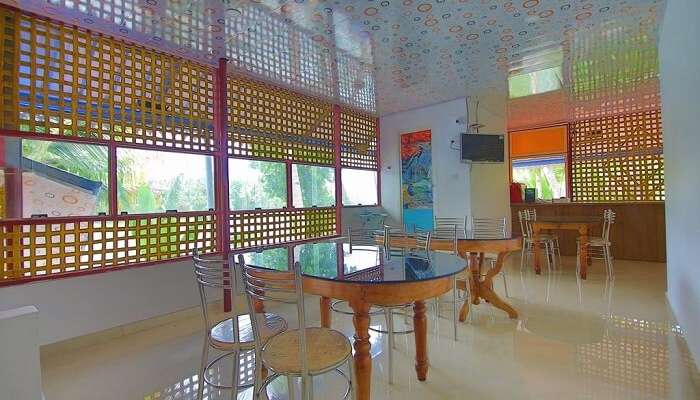 The property does justice to its name. The lush green surrounding with a beautiful lake view makes it one of the best choices. The property is located 16 km away from the Thangassery Light House. It provides you accommodation at an affordable rate. With 24-hour desk service, they are always there to help you with your problems. Other than that they provide all the facilities you need to enjoy your stay with. To make things convenient for you they have a free parking area. Along with that, you can also access free internet to keep yourself entertained.
The rooms are airy and clean. You will find all your requirements in the room. You can also access the terrace where you can enjoy the beautiful scenery surrounding the place. If you want to explore the area then you have fishing and cycling activities to participate. You can avail of the bicycle rental service from the homestay itself.
Exclusive features:
Food and drink available
Has a spa and wellness center
Open-air bath facility
Tours or classes about local culture
Bike tours
Fishing and canoeing
Sun loungers and beach chairs
Distance from Kollam: 11 km
Price: Starting from INR 1000
Must Read: Kerala New Year Celebration: 8 Exotic Places To Bring In 2021!
2. Ashtamudi Villas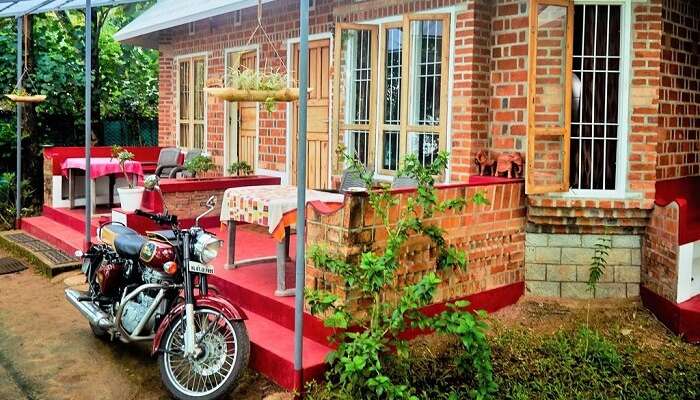 Featuring a lake view and a beautiful garden, this is one of the top homestays in Kollam. It is located just 4.4 km from the Thangassery Light House. The place is known for its warm hospitality. They offer accommodation guests along with a terrace and other services.
You can avail 24-hour desk service in case you face any issues during your stay. The staff there are friendly and they will help you with whatever you need. All the units available comes with a seating area where you can sit and relax. Other than that you can enjoy your private bathroom experience and bed linen. Overall, the place has a pretty good service available.
Exclusive features:
Free internet access
Airport shuttle service
Car hire available
Food and drink service
Yoga classes
Fishing and canoeing
Airport drop and pick service
Distance from Kollam: 2.4 km
Price: Starting from INR 1150
Suggested Read: 35 Amazing Things To Do In Kerala For An Incredible Holiday In 2021!
3. Kidangil Holiday Inn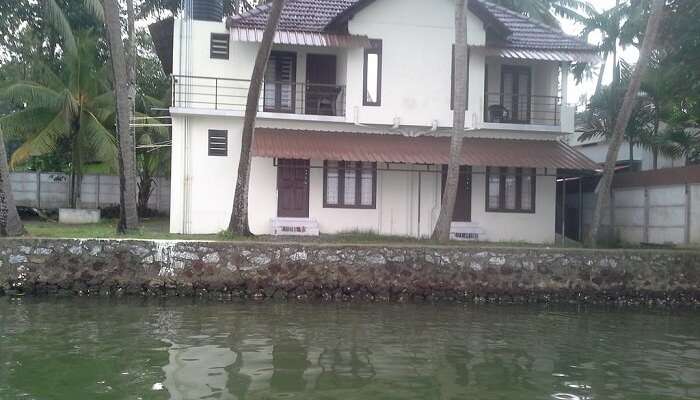 The next best option we have is Kidangil Holiday Inn. This is one affordable property to stay. Here you can avail of all types of services that you need to enjoy your stay. Also, you can enjoy the beautiful lake view around the property.
With 24 hours desk service, you can get your problems solved at any time. They give you parking space free of cost. Not just that but you also get free Wi-Fi access as. To make things convenient for you, they offer bed linen and towels as well.
In the morning, you can start your day with their al la carte breakfast arrangement. You can enjoy a lot of good things around the place. for example, fishing.
Exclusive features:
Car rental service
Food and drinks available
Airport shuttle service
Massage center available
Private beach area
Public bath
Distance from Kollam: 9 km
Price: Starting from INR 1250
Suggested Read: Kerala Vs Himachal For Honeymoon: Which Is The Ideal Retreat For Newlywed Couples?
4. Kayalpura Homestay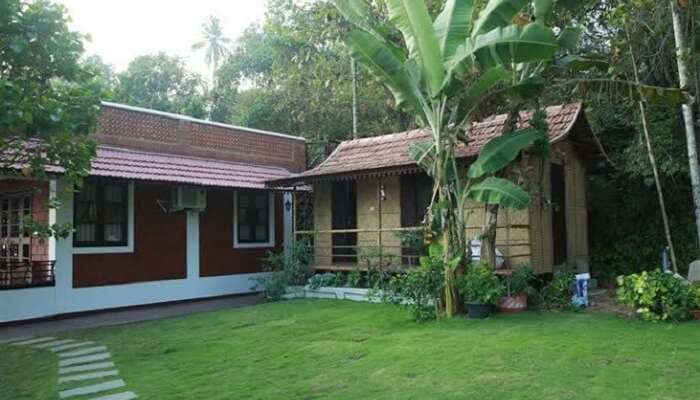 Kayalpura Homestay is no less than a paradise. Based in the peninsula region in Kollam, this is one of the luxury Homestays you will find. The property is just a km away from the main city. Located on the Shore of Ashtamudi Lake, it offers you mind blowing views from the property. It has only three private rooms with an attached bathroom. This makes the place ideal for all types of families.
If you want to enjoy tranquillity and peace at its best then this is the perfect place for you. During your stay, you can get involved in a variety of activities around the area. For example, you can enjoy a backwater houseboat trip to nearby islands.
They make sure that you feel like home. They have all the arrangements to make you feel comfortable. Throughout the day, you can satisfy your taste buds with the taste of traditional Kerala dishes. With all the facilities available on the property, it makes your stay a memorable one.
Exclusive features:
Air-conditioned rooms
Food and drinks available
Water activities around the property
Private bathrooms
24-hour desk service
Free Wi-Fi
On-site parking
Furnished rooms
Distance from Kollam: 9.1 km
Suggested Read: Winter In Kerala: 6 Best Places To Visit For A Blissful Vacation In 2020-21!
---
Planning your holiday in Kerala but confused about what to do? These Kerala travel stories help you find your best trip ever!
---
5. Ashirvad Homestay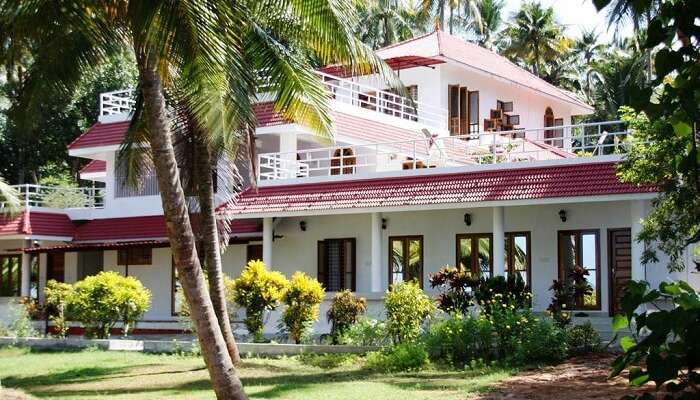 Ashirvad Homestay has been awarded the Title Class A- Diamond Class for homestay. This pretty much gives you an idea about the quality and standard of the place. If you are looking for a luxurious option and yet affordable then this could be the perfect fit for you.
The property is equipped with fashionable rooms. You can avail of all the required facilities you need. From a private bathroom to a shower, you can enjoy all the basic amenities to make your stay comfortable. They also have a garden where you can enjoy the lovely atmosphere whenever you feel like. The garden is filled with various exotic plants and trees to explore.
Even if you are not doing anything, you will not get bored because you can enjoy the lovely views from the terrace. The lake near the property makes it even more beautiful. You can start with your day with a delicious free breakfast after which you can enjoy the spa treatment in the property.
Exclusive features:
Free parking available
Free Wi-Fi service
Free breakfast
Spa center
Business center available
Has airport transportation facility
Distance from Kollam: 10.7 km
Price: Starting from INR 1950
Suggested Read: Sahana's Kerala Trip In May Shows Why It's The Most Delightful Place For A Family Holiday
6. Munroe Island Backwaters Homestay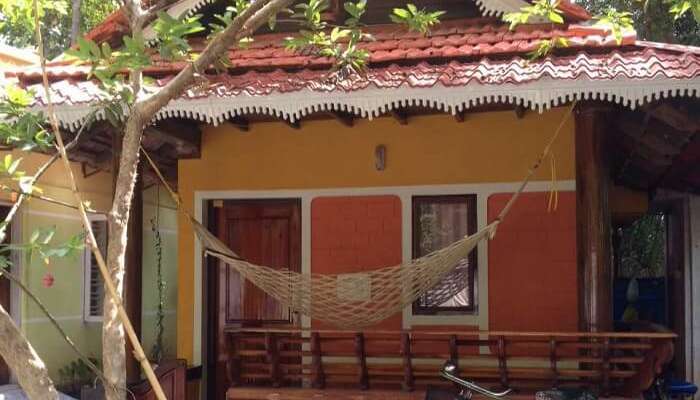 With six spacious rooms, this is yet another great property where you can enjoy your stay. Every room is furnished with basic requirements like beds, nets, private bathrooms, etc. You can make yourself feel comfortable while staying here. This place feels completely like home therefore, you shouldn't face any problem. The homestay is close to some of the best places near Kollam.
They also offer breakfast for two people for free. This makes it the perfect place for couples. However, families also can stay here.
Exclusive features:
High-speed internet for free
Free breakfast
Bicycle rental services
Has a restaurant
Distance from Kollam: 21.6 km
Price: Starting from INR 1500
Further Read: Kerala In November 2021: Places And Events Not To Be Missed Out
So these are some of the best homestays in Kollam. Staying in a homestay is equally comfortable as staying in a hotel. You get all the facilities you need in a homestay as well. The properties listed above are all top-rated homestays that are known to offer an excellent stay to the visitors. You can have a lovely time at some of these homestays because of their amazing location and service. With this list of homestays, you are all set to enjoy your holidays in Kollam. So, book a holiday in Kerala and enjoy!
Frequently Asked Questions About Homestays In Kollam
Q. What is the price range of Kollam homestays?
A. Homestays are available in a variety of price ranges but they are all very much affordable. The price usually ranges from 10 euros to 30 euros. For detailed information, you can check some of the well-known travelling sites.
Q. Why do people opt for homestays?
A. The main advantage of homestays is that they are extremely affordable. For anyone who is on budget, travel will find this option beneficial. By booking a homestay, you can save a lot of money.
Q. Is there any luxury homestay available in Kollam?
A. If you think that homestay is not good enough or comfortable to stay then you should think again. There are many homestays in Kollam Kerala that are designed to meet all your luxury needs. These homestays offer all the services that you would get in a hotel.
Q. What is the difference between a hotel and homestay?
A. Homestays and hotels are different. When you book a hotel, you get your private room but there are many other rooms as well. These rooms are shared by other families and people. Also, the owner doesn't stay in the hotel. But in a homestay, you stay with the owner in his house. But you are given a private room with all the requirements. Homestays are any day more affordable than hotels.
Q. How far in advance should you book your homestay?
A. The best thing to do is to book your homestay in advance. If you try to book it at the last moment chances are you will not get any good option available. This is true, especially during the peak season. You should book your homestay at least 2 weeks before your visit.
Q. Do homestay provide free parking space?
A. Almost every homestay offers you a free parking spot. So if you are travelling by car then you can park your car there. Since the service is available for free you don't even have to bother paying anything.
Q. how many homestays are there in Kollam?
A. There are many homestays in Kollam. Therefore, it is really hard to come up with an exact number.
Q. Where can you book your homestay in Kollam?
A. You can easily book your homestay in Kollam from any of the travel websites. If you are lucky enough then you can also get some attractive deals and discounts. You should complete your research before booking your stay.
---
Looking To Book A Holiday Package?
---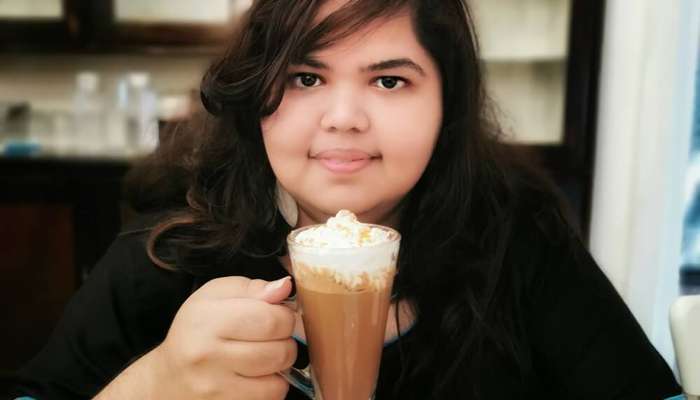 Comments
comments