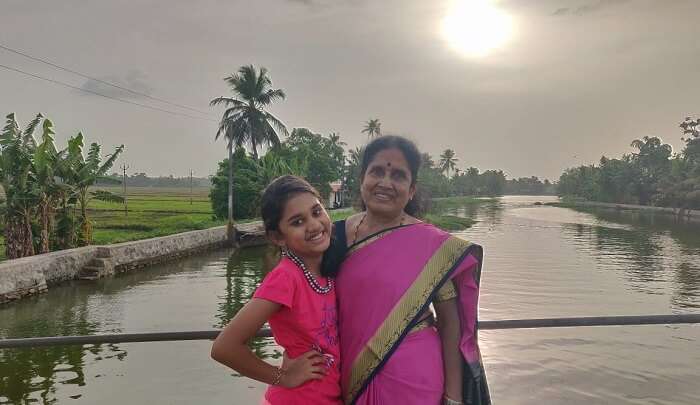 God's Own Country is the perfect destination to beat the sultry weather and spend time amidst nature's untouched marvels. See how Sahana met her long time desire to explore the serene backwaters, rolling hills, gushing waterfalls, ancient culture, tea gardens, and delicious Kerala cuisine on a 4 days Kerala trip in May with her family.
We had wanted to to feel that embrace of pure, untouched nature in Kerala for a long time. And when I finally had the chance to experience that with my family, I wasted not a single second and went ahead with booking us a 3 night getaway to that land enchanted!
I booked our trip through TravelTriangle since I had heard a great deal about how great a platform it was to craft happy holidays and memories. Thankfully, they did not give us a reason to regret our decision both before and during the trip.
Details Of Our Kerala Trip In May
Trip Type: Family
Trip Cost: INR 23,000/-
No. Of People: 4
Trip Duration: 3 Nights 4 Days
Inclusions: Breakfast, accommodation, airport transfers, private houseboat stay, sightseeing, all taxes
Exclusions: Lunch, dinner, entry tickets
Highlights Of Our Holiday In Kerala In May
Day 1: Road trip from Cochin to Munanr via a beautiful route
Day 2: Munnar City Tour and hill jeep safari
Day 3: Sailing on the backwaters of Alleppey in a houseboat
Day 4: Sightseeing in Cochin
Must Read: Winter In Kerala: 6 Best Places To Visit For A Blissful Vacation In 2020-21!
Weather In Kerala In May
We visited during the month of May. The Kerala climate in May was extremely pleasant and very apt for spending a beautiful time in the hill station. It was pretty normal during the day time. In fact, we found it to be quite hot (but not humid) even at times when the temperature was above 25 degrees Celsius. However, the nights were pretty chilly and relaxing. Ideally, the best time to visit Kerala is considered to be September to March.
Best Places We Visited On Our Kerala Trip In May
We thoroughly enjoyed our holiday to God's Own Country. Let us tell you about our favorite experiences in each city we visited! Make sure you add them to your list when you decide to visit Kerala.
1. Munnar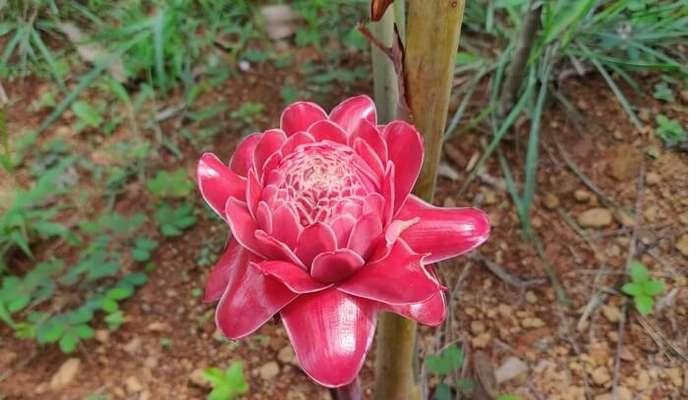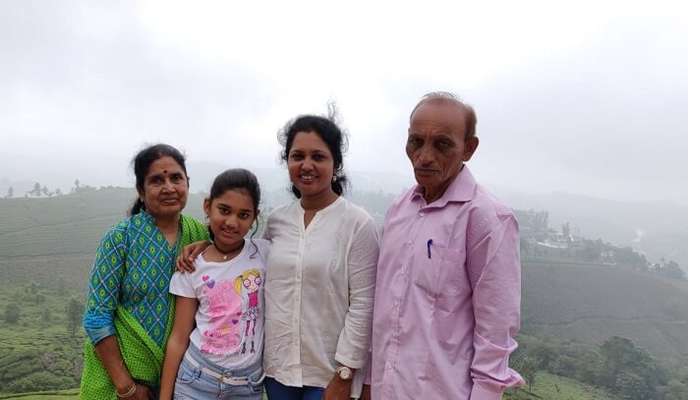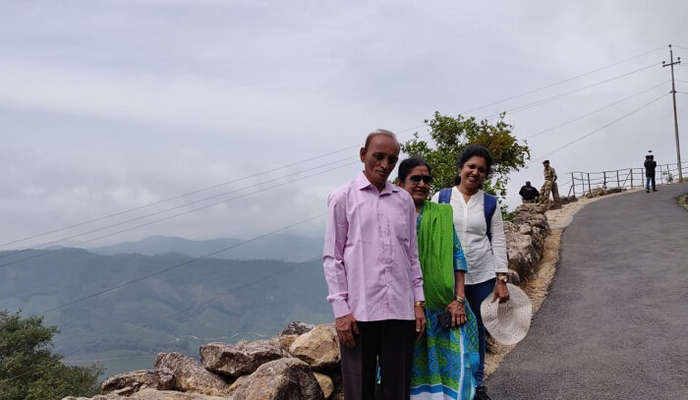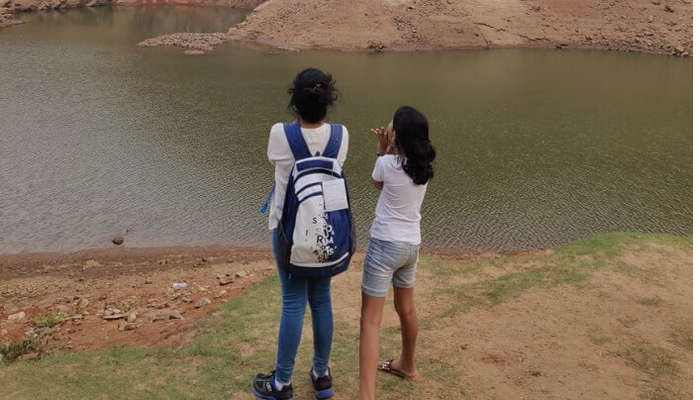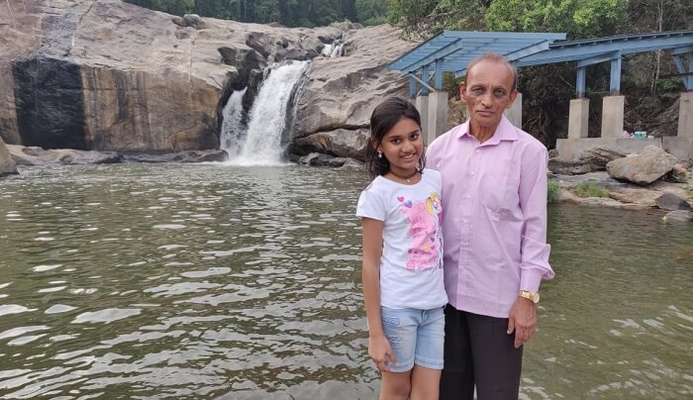 We were smitten when we laid eyes on Munnar! It truly is as beautiful as its pictures depict. We enjoyed the winding ride through this lush valley and were met with the most scenic views of small waterfalls, blooming tea estates, misty green meadows, and thick forests. We visited places like the stunning Cheeyappara Waterfall Valara Waterfalls and Mattupetty Lake and Dam area that gives awesome panoramic views of the adjoining tea estates.
We saw the locations where they had shot the movie Chennai Express and enjoyed a jeep safari in the hills. We also visited the Munnar Tea Museum and Factory where we saw how tiny tea leaves are turned into delicious and aromatic tea we consume everyday. We ended our day with a visit to the Echo Point for stunning views of the sun as it dipped behind the green-carpeted valley of Munnar.
2. Alleppey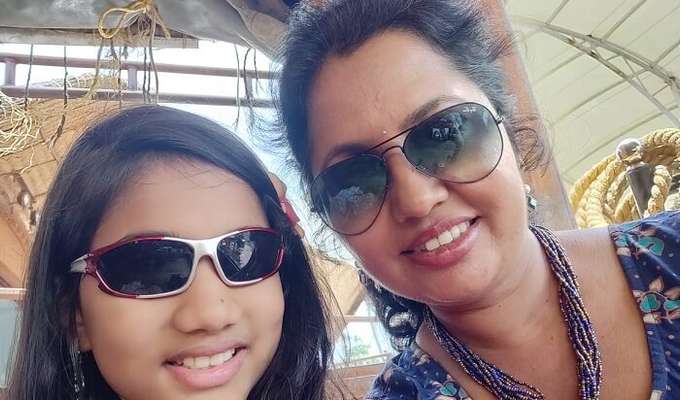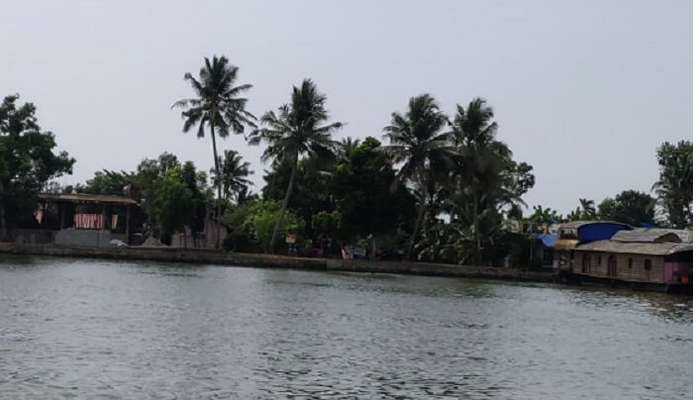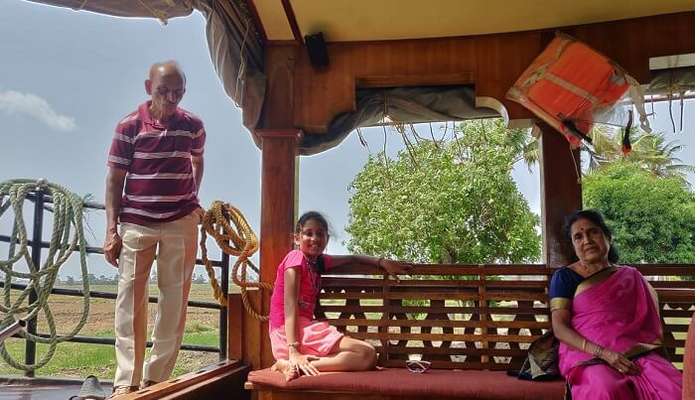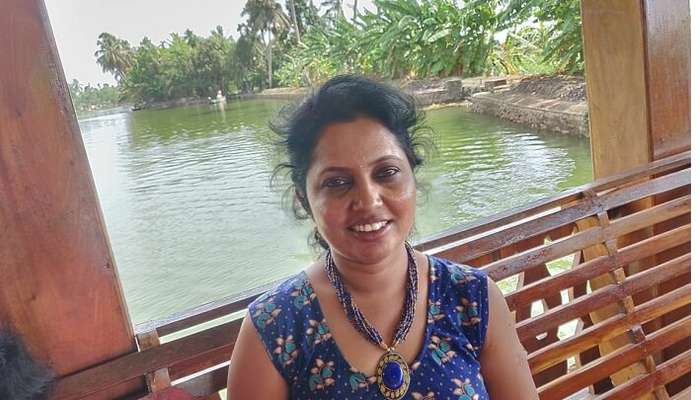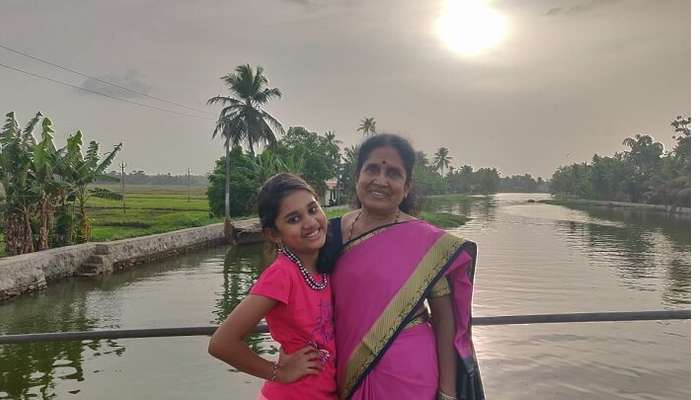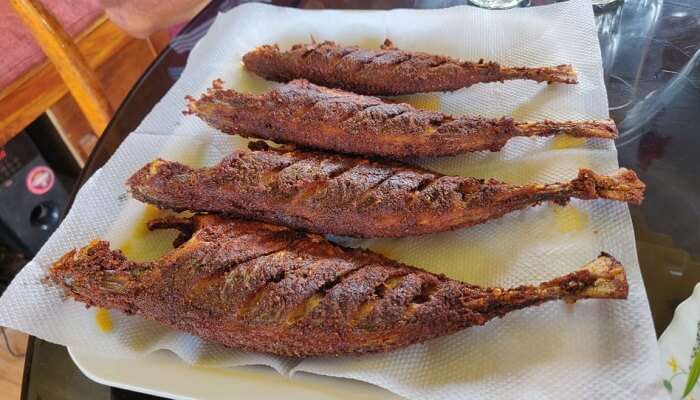 The next best part of my Kerala trip in May was the houseboat ride on the serene backwaters of Alleppey. Sailing on the peaceful amber-hued backwaters of Alleppey amidst green environs, swaying palms, and the chirping of birds was utterly soothing and therapeutic. My family and I really enjoyed the whole experience of rowing in a floating house where we dined, chatted, looked at the refreshing views, and spent time together. A single day sailing on this dreamy abode through such stunning landscapes made us realise why this is one of the best places to visit in Kerala in May.
Suggested Read: You'll Soon Be Able To Catch A Ferry From Kerala To Maldives
3. Cochin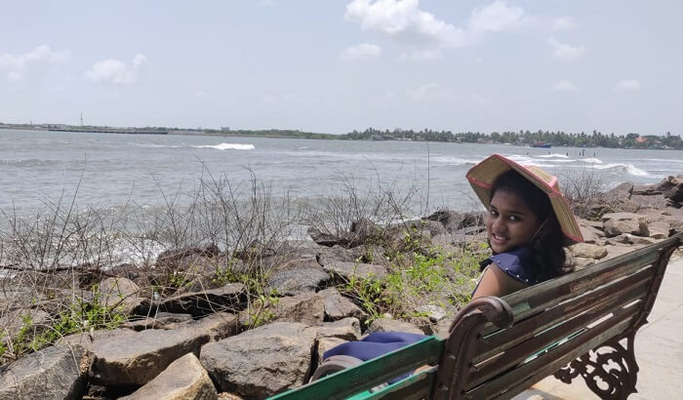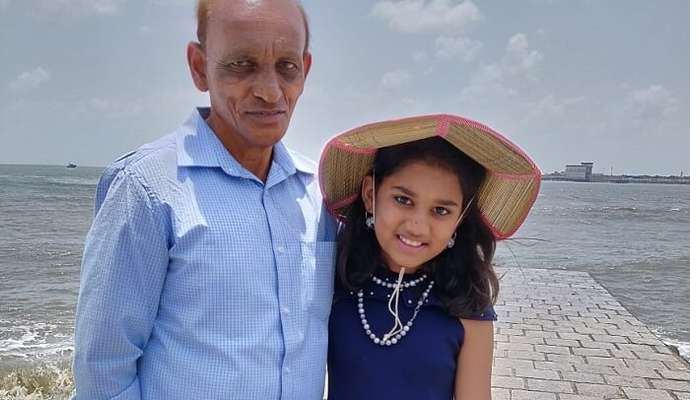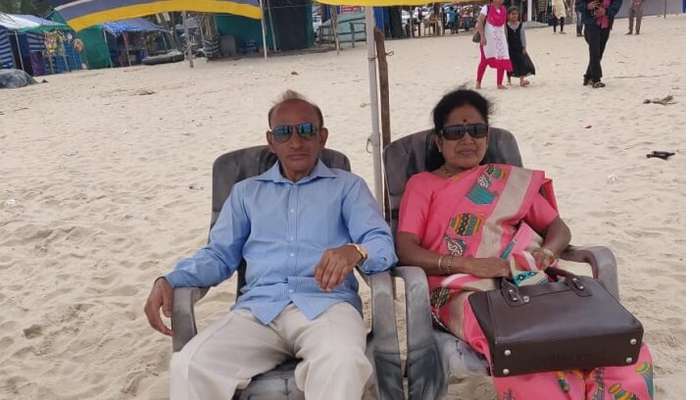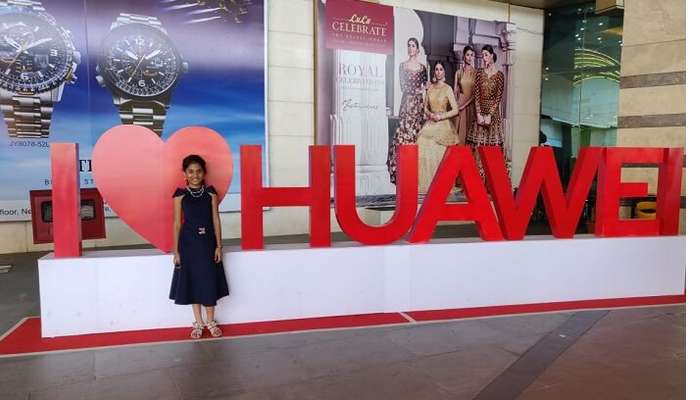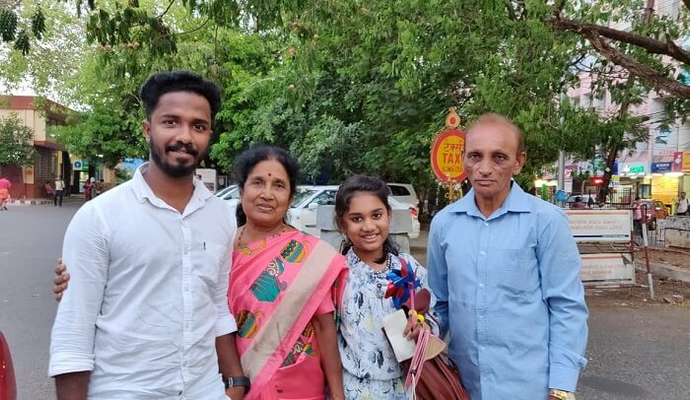 Cochin is a delightful city with really pretty fishing beaches. It was rather fun watching fishermen sail beyond the shores and toss their fishing nets into the water. We understood why photographers have unconditional love for such places in Kerala! Other than the Cochin Beach, we visited several attractions like the marvelous St. Francis Church and Jewish Street where we enjoyed a short shopping spree. After a joyous tour of the city, we were dropped to the airport and we bid this enchanting land goodbye.
Our Accommodation In Kerala
We stayed in Hotel Black Forest in Munnar where we had opted for a Valley View Deluxe room. The view from the room was very awesome as it opened towards the valley of thick forests and rivers, waking us to the sweet sounds of birds chirping in the morning. The facilities in the room were just about average, but it was spacious and well-maintained. We also found the staff to be very cooperative helpful. We also enjoyed the DJ night during our stay here. The food is also average but there were plenty of options in the buffet menu.
In Alleppey we had stayed on the AC Deluxe Houseboat which was above our expectations. It was rather clean, spacious, and homely. The meals served were excellent and it was a great experience to dine on deck while looking out at the gorgeous views of this lush paradise passing by.
Kerala Food
I do not particularly remember the names of the restaurants and eating joints we visited, but wherever we ate, the food was absolutely delicious. I loved the food in Kerala and the variety of dishes here. Kerala cuisine is mostly spicy, tangy, and flavorful, enriched with the kind of ingredients that would surely take your taste buds on a joyride. Though their staple diet mostly consists of rice, seafood, and coconut with lots of exotic spices and herbs, we found a number of delectable vegetarian dishes on every menu.
Suggested Read: 6 Unusual Yet Exciting Things To Do In Ernakulam On Your Next Kerala Trip!
Our Shopping Experience In Kerala
We shopped in Alleppey and bought some home decor items to remind us of our incredible experience of sailing on the backwaters of Alleppey. We bought a wooden boat and teak wood elephants miniatures. We also bought a variety of freshly made and famous banana chips which is one of the best things to buy while shopping in Kerala.
Locals And Hospitality In Kerala
The locals in Kerala are extremely friendly and welcoming to tourists. We also did not encounter any problems in communicating as most of them speak fluent Hindi and English.
How To Reach Kerala
It is pretty easy to travel from Bangalore to Kerala. We traveled in an AC sleeper coach bus from Bangalore to Cochin. You'll be able to find a number of well-maintained private AC buses plying on this route frequently, making it super easy to visit Kerala in May from Bangalore and vice versa. Once we had reached our drop point in Cochin, our travel assistant picked up and drove us all the way to Munnar.
What To Pack For A Kerala Trip In May
Though the climate in Kerala is generally hot, you will need a jacket or shawl for the night that tend to be rather chilly here, especially in Munnar. And do not step out without moisturizing your skin and applying sunscreen. Other than this, make sure you pack the following items as per the weather in Kerala in May before you head off.
Light and comfortable clothing
A stole or scarf
Sturdy trekking / sports shoes
Umbrella and raincoat
Small backpack / bag
Mosquito repellent
Flashlight
Hats and shades
Sunscreen
Suggested Read: Kerala Cuisine: What Makes The State The King Of Culinary Art
Personal Expenses Incurred In Kerala
We barely spent over INR 3,000 per person apart from the package cost. We used to eat at moderately priced restaurants where food wasn't expensive. Everything else was more or less included in our package.
Some Kerala Travel Tips For A Hassle-Free Holiday
Dine where the locals do so that you can get an authentic taste of the cuisine of Kerala, that too in affordable rates. Don't eat in fancy restaurants.
Bargain well before buying souvenirs and handicrafts at the local markets.
Add a day to your itinerary and visit Thekkady.
Dress conservatively at the temples and holy sites in Kerala.
Opt for an all-inclusive guided tour of Kerala so that you are able to visit all the top tourist places at economical rates.
Don't forget to carry an umbrella or raincoat no matter which season or month you visit this state in.
Our Experience With TravelTriangle
We found TravelTriangle to be a very customer friendly platform with an extremely cordial staff that understand the needs of the customer and are able to quickly provide the right solution accordingly. All our requirements were very accurately and speedily taken into consideration. Even our travel assistant in Cochin was very polite and punctual.
Further Read: 7 Days In Kerala With Kids: The Experience Was Beyond Impeccable
Now that you know how blissful and enjoyable your holiday in Kerala in going to be, why don't you go ahead and book one? Take tips from their Kerala trip in May and plan yourselves a smashing one!
Common Queries We Had While Planning Our Holiday
We faced a number of doubts while planning our family trip to Kerala. Now that we're back, we would like to answer them to help others book their trip smoothly.
Q. Is May a good time to visit Kerala?
A. May is a great time to visit Kerala since it is neither too hot nor humid in Kerala in May. in fact, Kerala is blessed with a pleasant and calm weather throughout the year in almost all its cities regardless of the terrain, so one need not worry about visiting it in the right season.
Q. What is the best time to visit Kerala backwaters?
A. August to March is considered to be an excellent time to travel to the backwaters in Kerala.
Q. Can we visit Munnar in May?
A. Munnar has a pleasant and comfortable climate in May. It's neither hot, nor too cold.
Q. How many days should I spend in Kerala?
A. A duration of 4 to 5 days is enough to see Kerala wherein you will be able to see all the major cities and attractions and try all the exciting activities this state offers while also enjoying some leisure time.
Q. Which is the best season to visit Munnar?
A. Ideally, the winter season is the right time to see Munnar when the weather is not so hot here. So, the months from September to March are considered to be the best time to visit this place.
Q. What is Kerala's most famous food?
A. The famous vegetarian dishes in Kerala include Idiyappam with Curry, Erissery (pumpkins with Lentil Stew), Puttu and Kadala Curry, Appam with Ishtu (Stew), Ela Sadya, Parippu Curry (Dal Curry), Dosa Ghee Roast with Kerala Style Sambar, and Idli Sambar. Non-vegetarians must try dishes like Kerala Nadan Kozhi Varuthathu (Spicy Chicken Fry), Kerala Style Prawn Curry, Karimeen Pollichathu (Fish), Kerala Style Fish Molee, Nadan Beef (Kerala Style Beef), Thalassery Biryani, Kallumakkaya Ularthiyathu (Mussel Stir-fry), and Erachi Varutharacha Curry (fried-ground Mutton Curry). And don't forget to taste desserts like Palada Payasam, Ethakka Appam (banana fritters), Ada Pradhaman, and Chatti Pathiri.
Q. What can I buy in Kerala?
A. When in Kerala, you can buy things like tea, coffee, spices, banana chips, cashew nuts, Kasavu Mundu and dresses, handicrafts (like Kathakali masks, Nettur casket, Uru model boats, wooden elephants, Malayali oil lamps), aroma oils, and jewelry.
Q. Can you wear shorts in Kerala?
A. Yes, you can visit shorts at all the places in Kerala except for a temple or any holy site here.
Q. Which is the most beautiful place in Kerala?
A. Munnar, Thekkady, Alleppey, Kumarakom, Cochin, and Wayanad are among the most beautiful places in Kerala.
Comments
comments