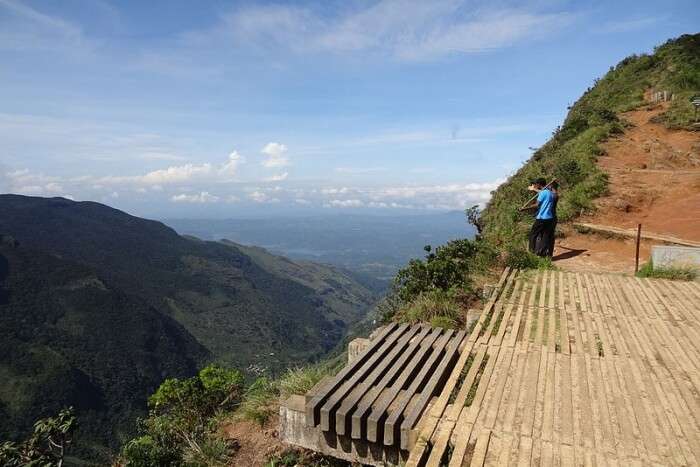 One of the most beautiful World Heritage Sites in the world is definitely the Horton Plains National Park in Sri Lanka. The park is spread over the two highest mountains in the area called Kirigalpotta and Totapola. The plateau-like structure along with plains on one end, thick forests and mountains on other make the Central Highlands of Sri Lanka. You will find a number of waterfalls, lakes, rocky hills and views of the ocean in this part of the country. The forest is home to a number of wild animals and birds, however, most large animals remain elusive and unapproachable.
Horton Plains National Park Basic Info

Read on to know more about the Horton Plains Park, the only park in Sri Lanka where you can get out of your vehicle and take a walk in the wilderness, making hiking a star feature here.
Location: Sri Lanka
Area: 31.6 Sq. Km.
Opening Hours: 6 AM – 6 PM
Suggested Read: Sri Lanka In December: 8 Remarkable Experiences You Cannot Miss
Horton Plains National Park Map
How To Reach Horton Plains

By Air: You can fly to the Bandaranaike International Airport in Colombo from anywhere in the world.
By Road: The town of Nuwara Eliya usually serves as the point where most backpackers and travelers spend the night before starting early the next day to Horton Plains. The journey will take around two hours and is usually done in hired taxis or tuk-tuks. It is best to visit the park in a group of more than three people as the vehicle cost gets divided equally.
By Train: Horton Plains National Park in Ohiya is easily accessible from Haputale, Ella and Nanu Oya due to direct train services. There is a train station in the Ohiya village (10 KM away from the park entrance), another one is at Pattipola (highest railway station in Sri Lanka at around 6200 feet) on the way back to Nuwara Eliya from the park.
Suggested Read: The Definitive Guide To National Museum Of Colombo In Sri Lanka
Horton Plains National Park Entrance Fee

There are a number of sites in this region which are free to access, however, the Horton Plains National Park entry fee is definitely on the costlier side if you are not from the country itself. Vehicle charges are levied separately (up to INR 500), which makes the park one of the most expensive places you can go to Sri Lanka.
Horton Plains National Park ticket price
Sri Lankan Nationals: INR 30
Foreigners: INR 1150
Best Time To Visit Horton Plains National Park

The best time to visit the park is the start of the year, especially from January to March. The Horton Plains National Park weather is quite cloudy and misty around the year, however, the beginning of the year has less precipitation which leads to better views. You would also come across lesser crowds. It is also best to start early for your journey to the park and reach the World's End by nine in the morning to ensure a good view.
Suggested Read: 8 Best Homestays In Sri Lanka To Relax, Revive, And Rejuvenate At One's Own Pace
Things To Do In Horton Plains National Park
Wondering what to do in this beautiful paradise tucked away in Sri Lanka? We got you a list of the best activities in the park right here:
1. Wildlife Sighting

The national park is home to over 750 species of plants and around 150 animals. You can spot different types of ferns, orchids and lichens in the area. The forest is also home to Wild Boa, Purple Faced Langur, Sri Lanka Superfowl, Magpie, Wood Pigeon, Red Slender Loris among other animals. However, the birds and smaller animals are easier to be spotted, so much so that the place is considered to be a heaven for bird watchers.
A number of endemic species, native to these forests like the rhino horn lizard, Stripe-necked mongoose and giant squirrels can easily be spotted on hikes around this park in Sri Lanka. You will also find a handful of deer which make for a good photo opportunity. The Sri Lankan leopard is another beauty that only a few claim to have spotted here.
Suggested Read: Top 10 Things To Do In Kandy For Couples That Assure Ultimate Fun In Sri Lanka!
2. World's End: Go hiking

The star attraction of this national park is the World's End, which is where the plateau of the park comes to a sudden end and has a deep plunge of over 800 meters. On clear days, you can see Adam's Peak from the World's End. In fact, these mountains turn into plains which goes up to the ocean, around eighty kilometers away, which can be seen lurking in the horizon. Again, it is best to arrive at the World's End in the morning to see clearer views. The natural beauty of this point is simply extraordinary.
The hike up to World's End is an easy one. The trail is circular so you don't have to worry about getting lost. Around 9 kilometres long trek will reveal to you the beauty of Sri Lankan highlands.
3. Baker's Falls: Click pictures!

A tributary of the river Belihuloya leads to these beautiful falls in the middle of the Horton Plains National Park. About 20 metres high, this frothy, misty collection of water makes for good pictures. The place is surrounded with plenty of flora crowding the basin.
Suggested Read: Kandy Shopping: 10 Best Places In The City That'll Compel You To Stop And Shop!
4. Farr Inn: Enjoy a cup of coffee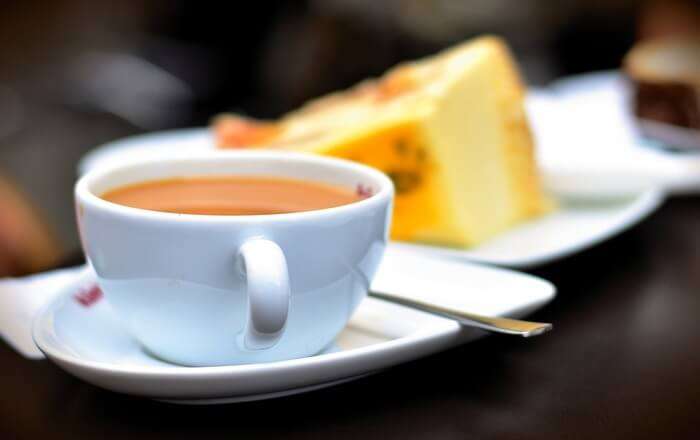 This beautiful hunting lodge is the gathering place for most people to start their trek from. It is right next to the parking where you leave your vehicle and proceed on foot for the remaining trek. Once upon a time, the place served as a lodge for decorated British Officials but today, it houses a beautiful cafe and visitor center. You can spot different pictures displayed here of the local flora and fauna. There is a small souvenir shop nextdoor as well, where you can browse books related to the park and its history.
Further Read: 6 Best Museums In Sri Lanka That'll Walk You Through The Country's Rich Historic Past
Intrigued? We bet you are! Plan a trip to Sri Lanka with your explorer buddies and head over to the Horton Plains National Park for a thrilling vacation! You'll surely be surprised by the natural splendor and mysticism that this place carries.
For our editorial codes of conduct and copyright disclaimer, please click here.
Frequently Asked Questions About Horton Plains National Park
Still confused? See these commonly asked questions to clear your doubts:
Is there any option for Horton Plains National Park camping?

There are three different sites for camping in the park, which is something many backpackers choose to do to stay close to nature. However, remember that unlike other parks you would have to carry all your luggage from the park entrance to the site, so travel light. Also, no plastic is allowed inside the camp, so please be mindful.

Are there trails to hike in the park?

Horton Plains National Park hiking is a famous affair. The trails around the park can be explored on your own or with a local guide. In fact, you will find no Horton Plains National Park safari here, which is why the park has stayed in all its natural glory even after so many years.
---
People Also Read:
Yala National Park National Parks in Sri Lanka National Parks For Sri Lanka Safari