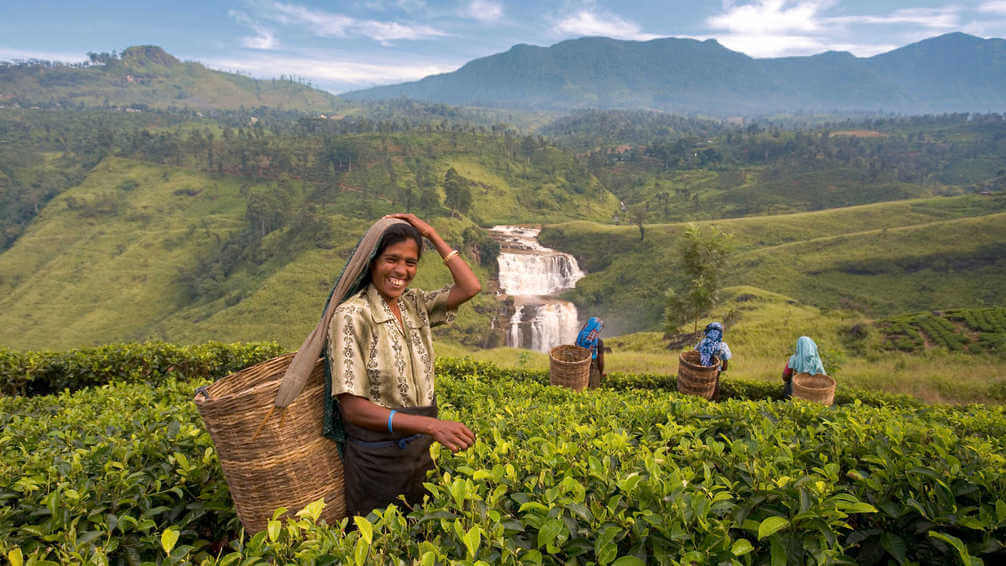 Sri Lanka is the island bestowed with nature's bounty, vivid cultural scenario, and coastline that will have you bewitched. This lovely country is otherwise a year-round destination, but Sri Lanka in December is the best time to get going, thanks to pleasant weather conditions and lesser tourist crowd around.
So, if you're planning to go for holidays to Sri Lanka in December weather, then this post will introduce you to some unforgettable experiences which you must have! From tea plantation tours to celebrating a buzzing new year's eve in Colombo, you're about to know every detail you would desire for a flawless vacation in this island country!
Covid-19 Update: At TravelTriangle, we are focused on creating an experience that delights every traveler. Those who choose to travel are strongly encouraged to check local government restrictions, rules, and safety measures related to COVID-19 and take personal comfort levels and health conditions into consideration before departure.
Note: The following list of experiences for Sri Lanka in December during Coronavirus in India is a comprehensive guide, but due to the current circumstances some of these experiences might not be available to the travelers.
Weather in Sri Lanka in December
Weather in Sri Lanka is constant all round the year as it is close to the equator. But during December the moisture decreases making it very pleasant and enjoyable. Also Sri Lanka has very less crowd during this time.
1. Try your hands at surfing or kite-surfing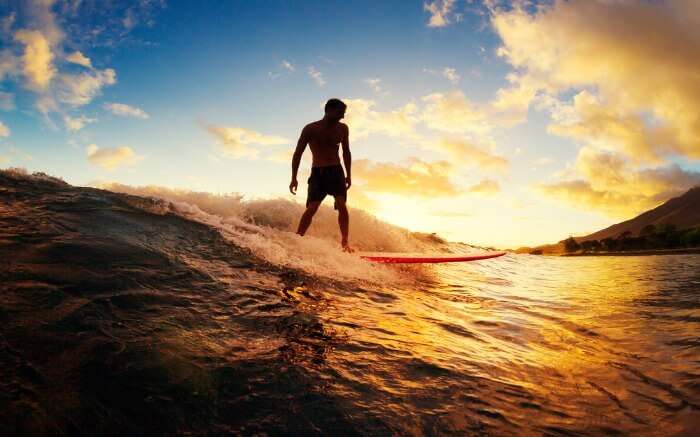 The deep-blue ocean waves of Sri Lanka invites surfers from all across the world. This is regarded among the best surfing destinations, thanks to its playful waves, scenic backdrop and of course, the fact that it welcomes surfers of all levels – Beginners, intermediates and advance. Surfing in Sri Lanka in December allows you to enjoy the warm waters, and sunny weather at its best. This is a lovely time to learn surfing as this is just the beginning of tourist season, and many people arent around yet!
Where to go surfing in Sri Lanka:
Beginners: Meddawatta, Weligama Beach, Hikkaduwa
Intermediate and advanced level surfers: Midigama, Mirissa
18 Amazing And Most-Visited Sri Lanka Tourist Places For Your 2022 Trip
2. Scale the mountains with your backpack on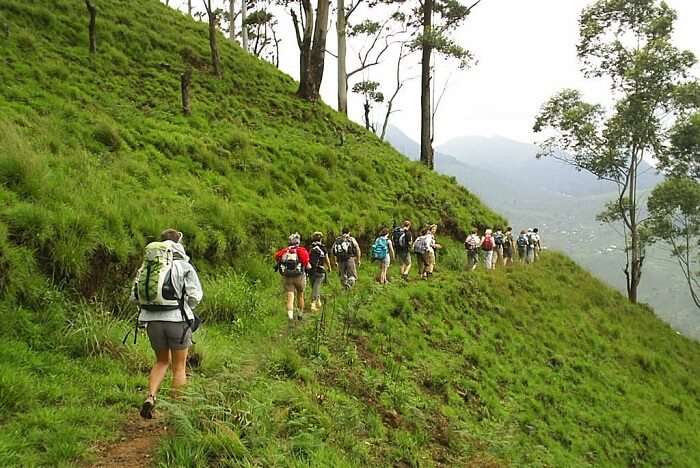 Sri lanka in December experiences pleasant weather conditions. Due to which, you can actually walk miles, comfortably. Also, as monsoon has just passed, the surrounding, specially the highlands get greener. If you are a trekker, or even if you are planning to go on the escapade like so for the first time, Sri Lanka will leave you wanting more and you will not have enough.
If you seek to connect with nature, then just pitch your tent amidst the woodland and spend the night stargazing, by the bonfire.
Where to go in Sri Lanka in December for treks: Adams Peak, Ella Rock, and Horton Plains
3. Ring in the new year in Colombos happening clubs

If you are visiting Sri Lanka in December, your new celebration has to take place in the stunning city of Colombo. This is the capital of Sri Lanka, with all the luxuries imaginable. The city has numerous energizing pubs and discotheques which get more buzzing as a new year knocks on the door.
During this time of the year, you will also come across several NYE events, concerts and parties that will make your new year full of blast!
Where to celebrate new year in Colombo: Sky Lounge, Ozo Colombo, and Floor by O!
4. Celebrate a grand Christmas in Negombo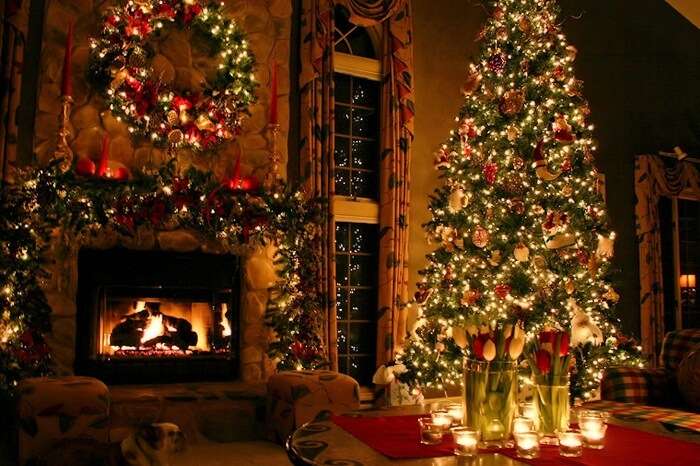 A coastal city in Sri Lankas Western Coast is known to be among best places to visit in Sri Lanka in December to celebrate Christmas. Thanks to the citys rich culture and history, there is so much to witness during this merry time of the year. People celebrate this day by decorating their houses traditionally and performing the Kafirinha folk music and dance. The churches of the city are lit up beautifully, even restaurants introduce special feasts for the day.
44 Soul Satisfying Things To Do In Sri Lanka In 2022 For Travelers Of All Types
5. Prepare for enthralling game viewing at Yala National Park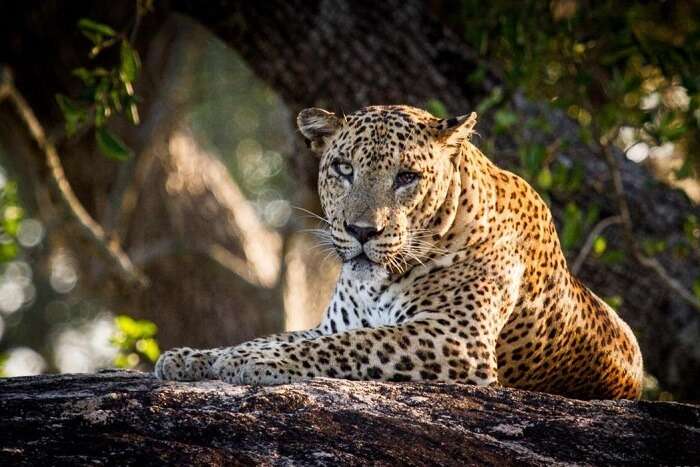 Sri Lankas most famous national park, Yala National Park is located beside the Indian Ocean. This is jotted in almost every wildlife-lovers bucket list, since Yala inhabits about 44 species of mammals, 215 bird species, and 18 amphibians species, to name a few. The national park is known to house the largest leopard population in the world.
December is a lovely time for a visit to Yala National Park, especially if youre a bird-lover. There are more chances of spotting exotic birds around this time, also the weather isnt too hot neither too cold.
Entry fee: INR 3500/- person
30 Best Beaches In Sri Lanka To Visit In 2022 That Will Make You Go 'Wow'!
6. Sip the finest tea right in the plantation area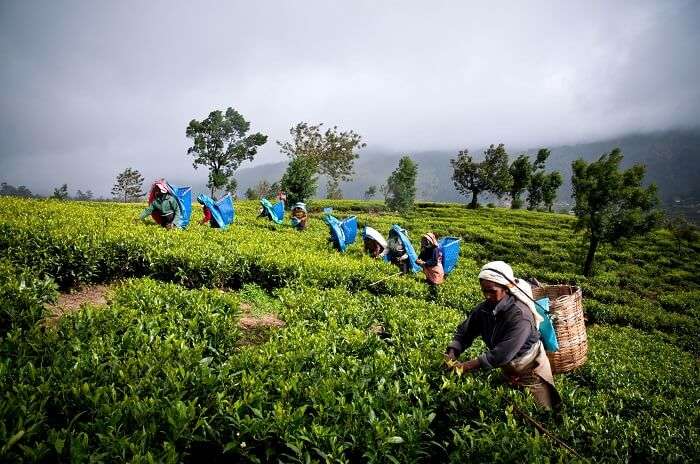 Whether youre visiting Sri Lanka in December or any time of the year, a tea plantation visit is a must. However, perhaps there couldnt be a better time for this than December, when Monsoon showers have turned the landscape greener, the weather is just perfect, and there isnt much crowd around!
Most certainly, Sri Lanka is a paradise for tea-lovers. You not only get to taste finest teas, but the views are mind-blowing to complement.
Best places in Sri Lanka for tea plantation tour: Ceylon and Nuwara Eliya
Shopping In Sri Lanka: Top Places For Shopping & Things To Buy In 2022!
7. Meander through lush countryside aboard an iconic Sri Lankan rail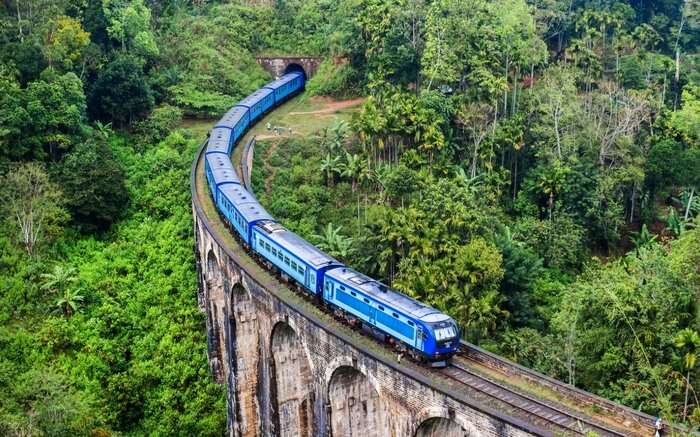 If you have been browsing through Sri Lanka tourism pamphlets, you must be knowing what we are talking about here. Sri Lankanrailway takes you through some of countrys most mesmerizing hillscapes, prettified with tea & coffee plantation, babbling river streams, innocent chirps of colorful birdies, and of course lush jungles.
Peeping out of the window and beholding the rural panorama of Sri Lanka unfold before you is an experience to cherish all your life. So, even if you are coming to Sri Lanka in December (or any month for that matter) a rail sojourn through its countryside has to be in your priority list!
Best rail route: Colombo to Nanu Oya
Be A Part Of These 16 Festivals In Sri Lanka In 2022 That Showcase Its Culturally Vibrant Side
8. Indulge in a rejuvenating Ayurvedic massage session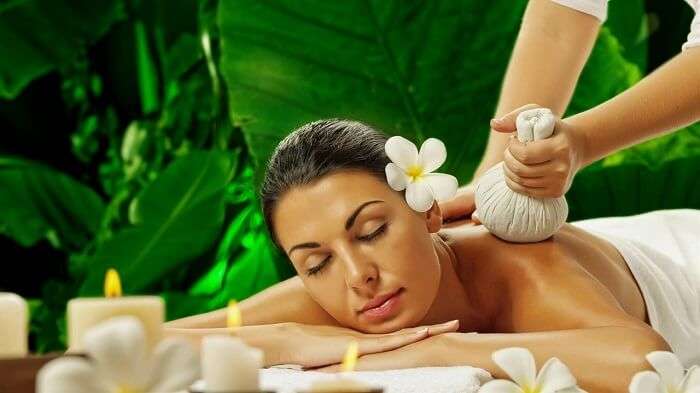 Sri Lanka is world renowned even in Ayurveda sector. This age-old legacy is rooted in the lands of Sri Lanka, along with India. Though you will see Indian Ayurveda tradition in the practices, but Sri Lanka also has adapted its own unique traditions which are equally efficient.
Whether youre seeking a treatment or just fancy a rejuvenating massage, Sri Lanka is the place to get the best of it. Pamper yourself with Ayurveda amidst fresh environs, this will allow each of your nerves to relax. Youll find a balance between your mind, body and soul.
Best places in Sri Lanka for Ayurveda therapies and massages: Swastha Ayurveda, Badora Spa, and Ayurveda Wedagedara (Pvt) Ltd
Ramayana Tour In Sri Lanka 2022: Exploring The Religious Trail In The Island Nation
So, these were some exclusive experiences that await in your trip to Sri Lanka in December! Which of these are you most excited about?
Frequently Asked Questions About Sri Lanka In December
Q. Is there any travel restriction on travelers visiting from India?
A. There are currently no restrictions placed on Indian travelers by the government in Sri Lanka. If you are planning a trip soon, keep a check on the Covid-19 cases and book accordingly.
Q. What is the weather like in Sri Lanka in December?
A. The average daily temperature for this month in Colombo is 27°C (81°F) which can reach highs of 30°C (86°F) or drop to 23°C (73°F)
Q. Does it rain in Sri Lanka in December?
A. Sri Lanka observes a dry season in this region runs from December to March.
Q. Where should I travel in December?
A. The Best Places Around the World to Travel in December:
1. Cologne, Germany.
2. St. Thomas, United States Virgin Islands
3. Kyoto, Japan.
4. New York City.
5. Rio de Janeiro, Brazil.
Q. How many days is enough to visit Sri Lanka?
A. With these cities, an ideal 4 nights, 5 days Sri Lanka tour itinerary will look like this: Kandy (1 day) – Nuwara Eliya (1 day) – Bentota (1 day) – Colombo (2 days).