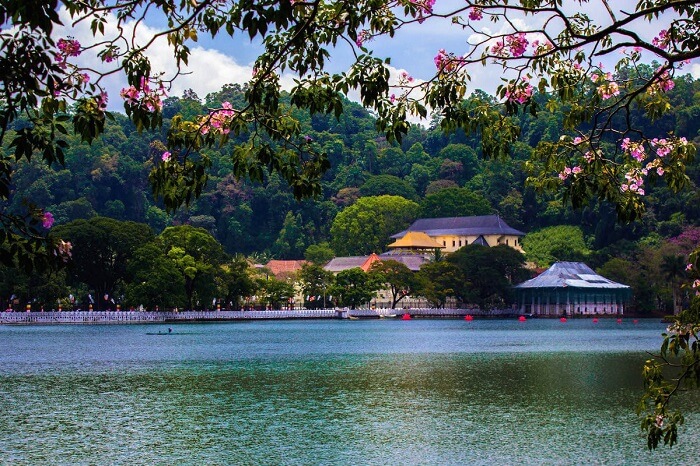 Known as the hill capital of Sri Lanka, Kandy lures you to plan a holiday in the most cultural and mystical places of the country. From ancient relics to contemporary infrastructure, from religious sites to booming nightclubs, and from orthodox to modern art & craft, here are some of the top things to do in Kandy that offer you a chance to pump up your Sri Lankan vacation!
1. Indulge In Undemanding Treks & Romantic Walking Tours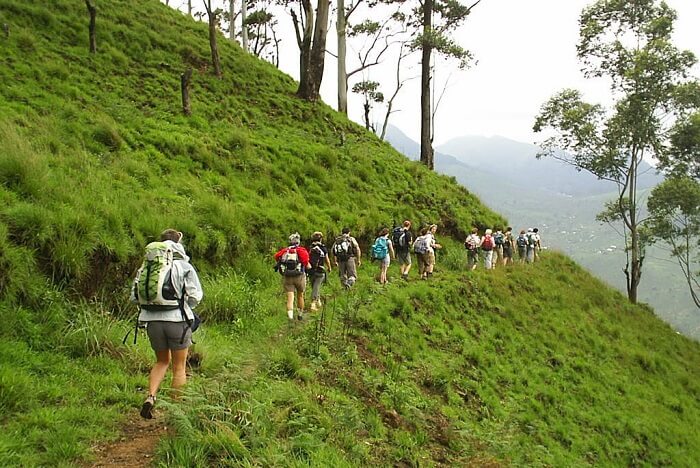 Suggested Read: Ramayana Tour In Sri Lanka: Exploring The Religious Trail In The Island Nation
What better activities are there to do in the hill capital of Sri Lanka other than trekking, hiking, and camping? These are some of the best things to do in Kandy for couples where they can spend quality time with each other amidst tranquil hilly surroundings, under the romantic night sky. Kandy offers various awe-inspiring trekking trails such as Adam's Peak, Knuckles Mountain range, Gadaladeniya, Alagalla Rock, and many more.
---
Sri Lanka Honeymoon Packages On TravelTriangle
Book your Sri Lanka Honeymoon trip from TravelTriangle: Inclusive of Hotels, Sightseeing, Transfers, & Meals. Best Prices Guaranteed. Get Customizable Package & Free Guidance From Destination Experts. Book Now!
---
2. Embark On A Tour Of The Sacred Tooth Temple Relics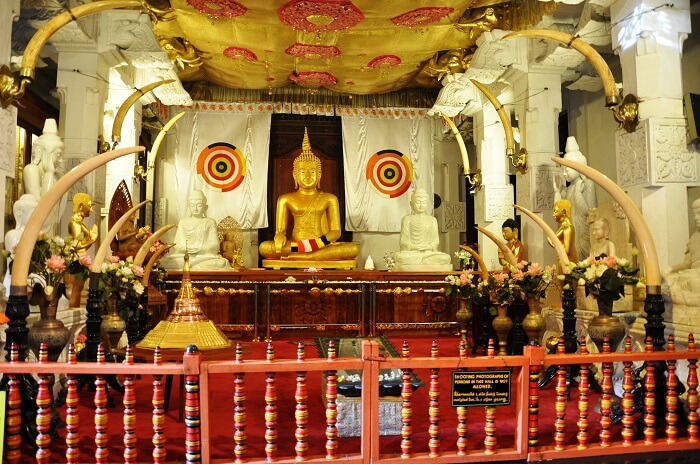 Located in the royal palace of former kingdom of Kandy, the Dalada Maligawa or the Temple of the Tooth is one of the best spiritual places to visit in Kandy. Visiting this temple is one of the best things to do in Kandy for couples as it is one of the holiest shrines in Sri Lanka which houses the relic of Buddha's tooth. The newlyweds can take blessings from the almighty for a prosperous journey in this new chapter of life.
Location: Sri Dalada Veediya, Kandy
Timings: 5:30 am to 8 pm
Entry Fee: INR 1500 per person
Website
Suggested Read: Kandy Shopping: 8 Best Places In The City That'll Compel You To Stop & Shop!
3. Savour Authentic Sri Lankan Delicacies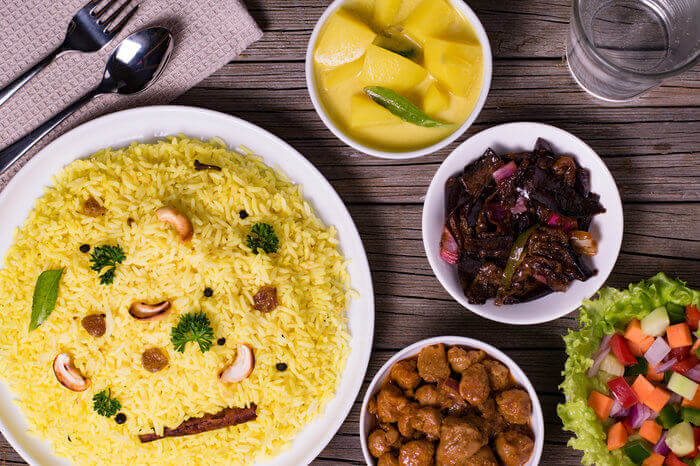 Suggested Read: The Ultimate Sri Lanka Honeymoon Guide
Wondering what to do in Kandy during your honeymoon? Surprise your spouse with a dinner date at the most romantic restaurants in Kandy which not only offer an intimate ambience but also serve authentic Sri Lankan cuisine. Some of the most popular cafes where you can savour delectable Sri Lankan food are Empire Cafe, Helga's Folly, Foodlands Restaurant, Rock View Restaurant, and many more.
4. Relish A Bird's Eye View Of The City From The Big Buddha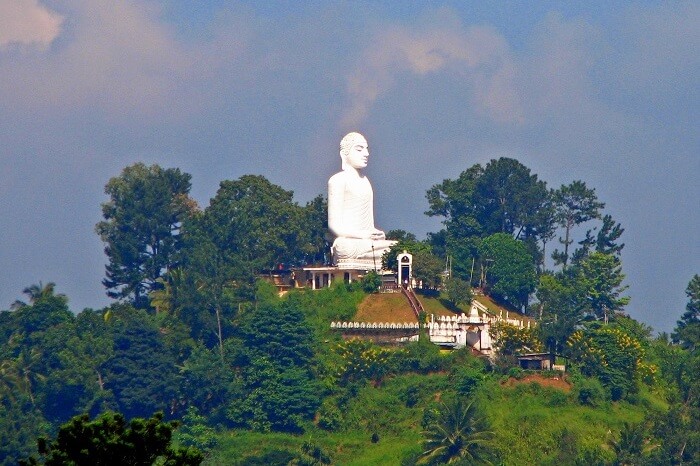 One of the top 10 things to do in Kandy is to visit this 88-feet architectural masterpiece known as the Bahiravokanda Vihara Buddha Statue situated on the hilltop. It requires some physical strength to reach the top but the trek takes a romantic turn when you walk hand in hand with your better half. Cherish a bird's eye view of the hill city from the top, and enjoy peaceful moments with your partner.
Location: Bahirawa Kanda Road, Kandy
Timings: 8 am to 6 pm
5. Peep Into The History Of Sri Lanka's Tea Cultivation At Ceylon Tea Museum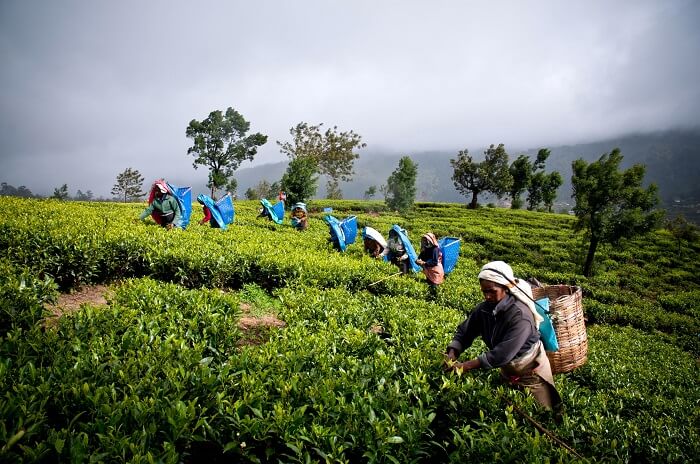 Suggested Read: Perfect Family Bonding On A 9 Day Trip To Sri Lanka
One of the best things to do in Kandy Sri Lanka is to visit the Ceylon Tea Museum. Originally constructed in 1925, this museum has been refurbished recently and gates have been opened for public to explore the museum which exhibits the tea making process. You can also indulge in an intimate conversation with your spouse over a cup of tea at the tea cafe inside the museum, and buy some tea packets to gift your friends, family, and relatives.
Location: Hantana Road, Sri Lanka
Timings: Tuesday to Saturday: 8:30 am to 3:45 pm; Sunday: 8:30 am to 3 pm; Closed on Mondays
Entry Fee: INR 350 for adults, and INR 170 for children
Website
6. Go On A Never-Ending Shopping Spree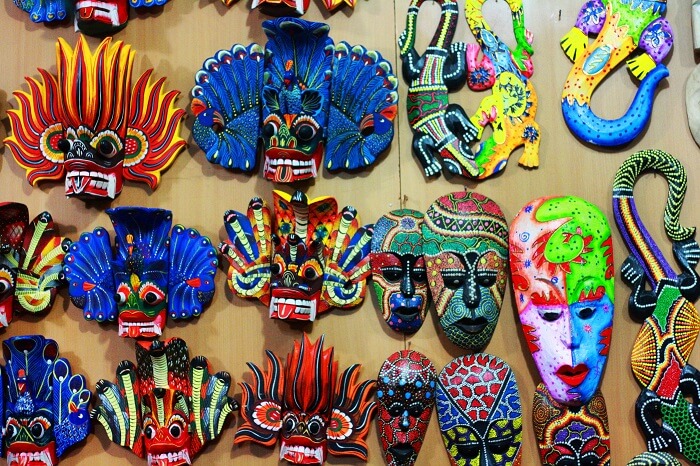 The most interesting and also one of the best things to do in Kandy for couples is shopping. Treat your wife with an ultimate shopping experience during your honeymoon in Kandy. Buying souvenirs, antique jewellery, silver belts, wall hangings, Batik clothing, and various arts & crafts make shopping in Sri Lanka the most favorite thing to do.
7. Visit The Royal Botanical Garden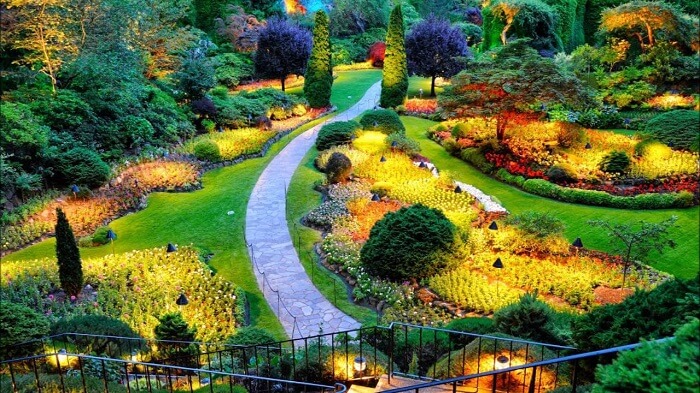 Suggested Read: 10 Waterfalls in Sri Lanka That Unveil Country's Bewitching Landscapes
Besides the extensive tea plantations, Sri Lanka is also famous for its floral diversity. One of the top things to do in Kandy for couples is to take a tour of the vast Royal Botanical Garden and feel the romance in air radiating from an alluring collection of orchids, and 4,000 different species of plants.
Location: Peradeniya Rd, Kandy, Sri Lanka
Timings: 7:30 am to 5 pm
Entry Fee: INR 1,000 for adults, and free for children
Website
8. Enjoy The Booming Nightlife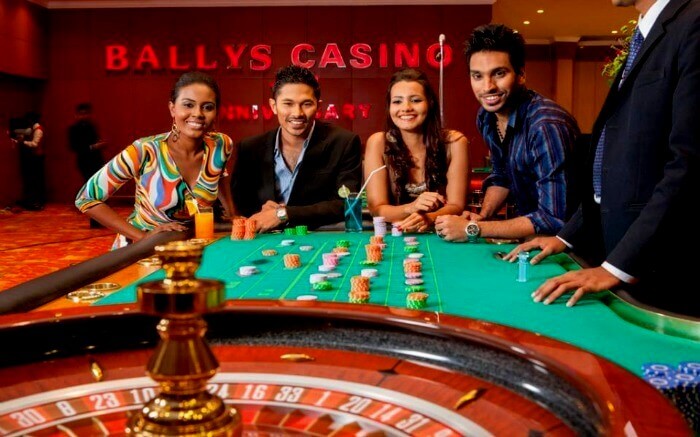 Kandy boasts of a peppy nightlife where couples can indulge in a high spirited party experience. One of the best things to do in Kandy at night is to step into a vibrant nightclub with your partner and grab a drink or two to get into a party mood and dance to the beats of the booming music. Some of the best nightclubs of Kandy are Slightly Chill, The Pub, Royal Bar and Hotel, and many more.
9. Take A Stroll Beside The Kandy Lake In The Evening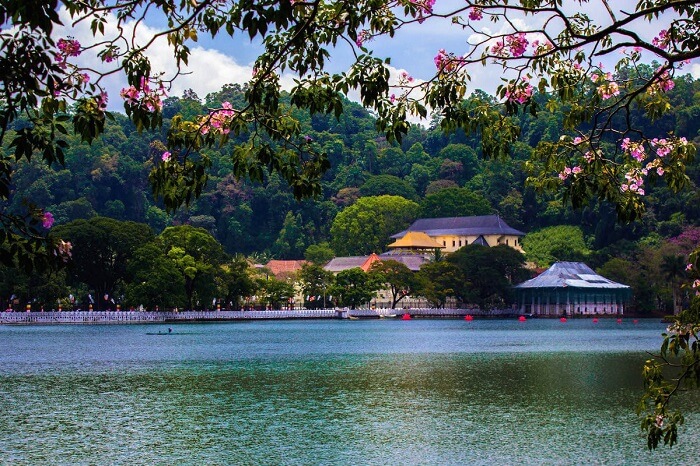 Suggested Read: 15 Best Sri Lankan Restaurants That Will Satiate Your Food Cravings Like None Other!
Also known as the "Sea of Milk", Kandy lake is an artificial lake, and one of the most romantic places in the heart of the city. Walking along the shore of the calm and serene lake, arm in arm with your partner, or spending quiet and peaceful time by the lakeside are some of the best things to do in Kandy for couples.
10. Spectate A Traditional Kandyan Dance Performance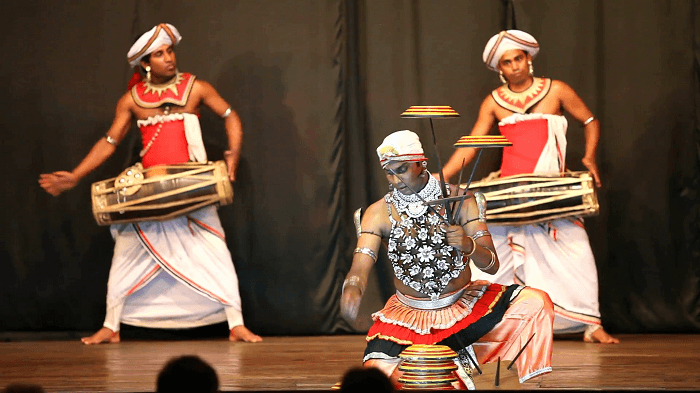 Spectating a graceful and traditional Kandyan dance performance at places like Kandyan Cultural Centre, Hotel Oakray, and Red Cross Hall is one of the top things to do in Kandy. Couples can grab a chance to get familiar with the city's traditions by witnessing such performances where dancers perform majestic acts in traditional outfits depicting the culture of the island.
Further Read: 10 Restaurants In Kandy To Treat Your Inner Foodie With True Sri Lankan Flavours!
Frequently Asked Questions About Kandy
Q: What is the best time to visit Kandy?
A: December to April is the best time to visit Kandy as the weather is dry with negligible rainfall and the winters are not extremely cold. This type of weather is apt for sightseeing and outdoor activities such as trekking, camping, and hiking.
Q: Which are the top things to do in Kandy during night?
A: Kandy has a lively nightlife which can be witnessed at the best nightclubs in the city. Gulping down some exotic drinks and dancing at these clubs are some of the top things to do in Kandy.
Q: Which are the best museums in Kandy?
A: National Museum, International Buddhist Museum, and Royal Palace are some of the best museums in Kandy.
Q: Which are the best Indian restaurants in Kandy?
A: Balaji Dosai, White House Restaurant, Devon Restaurant, and Worldspice are some of the best Indian restaurants in Kandy.
Q: What is the currency of Sri Lanka?
A: Lankan Rupee (LKR) is the official currency of Sri Lanka. One LKR is equivalent to 0.43 INR.
Planning a vacation to the hill capital of Sri Lanka? Book lucrative Sri Lanka holiday packages with TravelTriangle and get a chance to indulge in these top things to do in Kandy on your next vacation.
---
Looking To Book An International Honeymoon?
Book memorable honeymoon on TravelTriangle with 650+ verified travel agents for 65+ domestic and international destinations.
---
Comments
comments