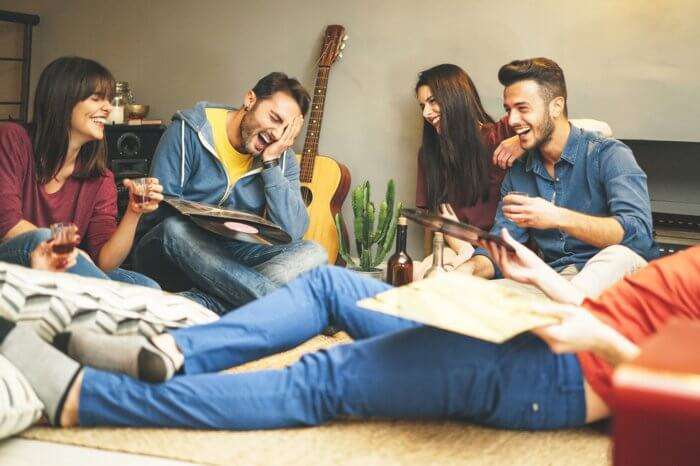 When you are in the Republic of Moldova, you will lose your calm over the beautiful natural landscapes and its history that is worth mentioning for most of the visitors visit Moldova to learn and acknowledge the history of the state. Moldova is mostly visited by wine lover who loves to have a fresh taste of wine from the Moldova wineries. There are famous vineyards and cellars. Also, the castles of Moldova too are big reasons why tourists come to this state. With intriguing stories, the history of this place is etched with a lot of struggle and victories over the last few centuries. Hence, if you are here, finding good accommodation is a must and the hostels in Chisinau and Tiraspol is where visitor go most. For, these accommodations provide affordable rates, comfortable stay, and great services. Therefore, we have made a list of the best hostels in Moldova.
6 Best Hostels In Moldova
Here is a list of best hostels in Moldova for a soul-satisfying experience while holidaying there! Take a look!
1. Retro Moldova Hostel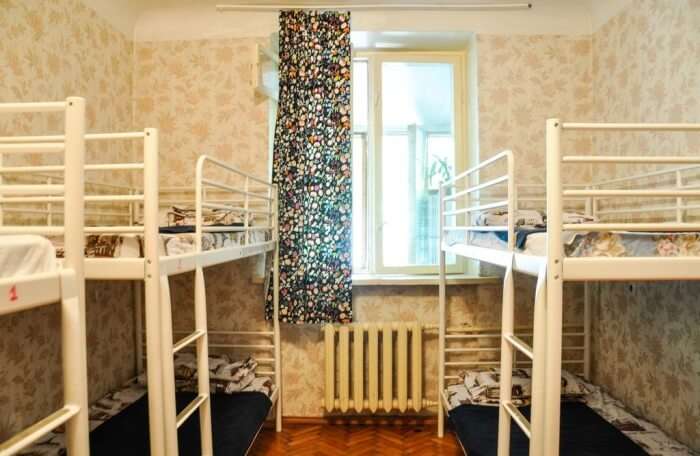 An experienced hostel, the Retro Moldova Hostel is open to all for a safe and comfortable stay when visiting the town of Chisinau. The location of this hostel is ideal as it is right in the city center making it a hotspot and easily accessible from any place. The Retro Hostel is not very big; however, it is cozy and provides all the comfort one seeks. The hostel has accommodation of two dorm rooms, one private room and two common areas for tenants to chill and relax. With free breakfast and coffee & tea all day long, visitors find this place worth the stay. Tenants can also have access to hot water 24 hours, which is very useful. The hostel is just a four-minute walk from the Cathedral and the Central Park, places which are considered to be major attractions in Chisinau, Moldova. Also, the main bars, clubs, and shops are located close to the hostel.
Location: Street Cosbuc 3, ap.24, Chisinau, Moldova
Starting price: Rs 1200
Ratings: 3.5/5
Must Read: 10 Villas In Malta For A Luxurious European Vacation Amid The Beach Scenery
2. Funky Mamaliga Hostel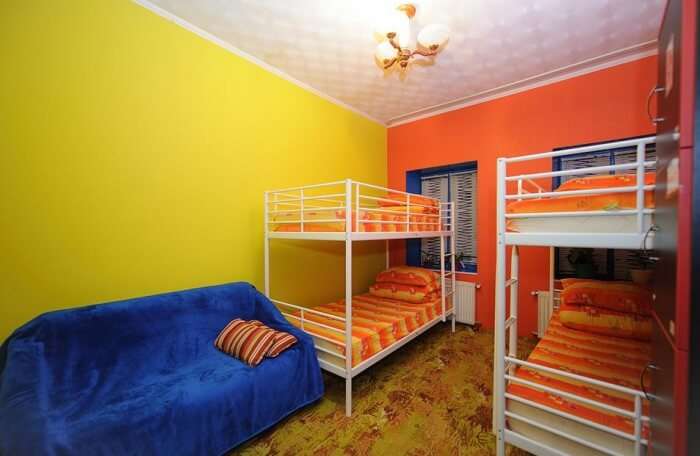 A place where tenants who love to party and are active in socializing, are known to frequent this place. The Funky Mamaliga Hostel is located ideally which is approximately ten-minute walk away from the major attractions of the city which include the National Theatre 'Mihai Eminescu', the City Hall and the Arch of Triumph. The hostel has accommodation of four different types of dorms making it a spacious place that houses a good number of tenants. It has 12 bed in the dorm known as the Summer House and the rest three dorm rooms have 8 bed, 6 bed, and 4-bed accommodation. The hostel also comes with a well-equipped kitchen for tenants to cook whenever they desire. The highlight of this hostel is the weekend parties hosted by them, which begin in May and continues till October. There are exceptional arrangements made for lights, music, cocktails, BBQ, and people from different cultures who come to the town for a vacation, are welcome here.
Location: Street Kogalniceanu 16, Chisinau, Moldova
Starting price: Rs 600
Ratings: 4/5
3. Tapok Hostel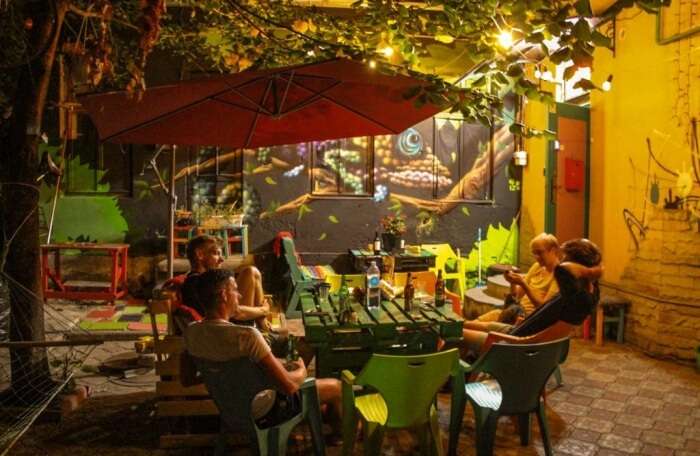 A vibrant, colorful place, the Tapok Hostel is among the best hostels in Moldova for all the right reasons. The hostel is located in the historical street of Armeneasca and is a walkable distance from any major attractions. Also, the hostel's location is ideal for any conveyance purposes as it is nearby to the bus, minibus and trolley bus stops in the town. Tapok is known as the oasis for backpackers and offers all kinds of modern amenities and facilities for tenants to benefit from. The hostel accommodation has four to eight beds and two shared washrooms and a guest kitchen for cooking one's own food if needed. Also, the hostel provides free parking, free Wi-Fi and access to a PC. Tenants enjoy 'no curfews' and 'no lockout options.
Location: Armeneasca 27 A, Chisinau, Moldova
Starting price: Rs 500
Ratings: 4.5/5
Suggested Read: 10 Mountains In Europe That Will Put To Test All Adrenaline Junkies In 2022
4. Amazing Ionika Hostel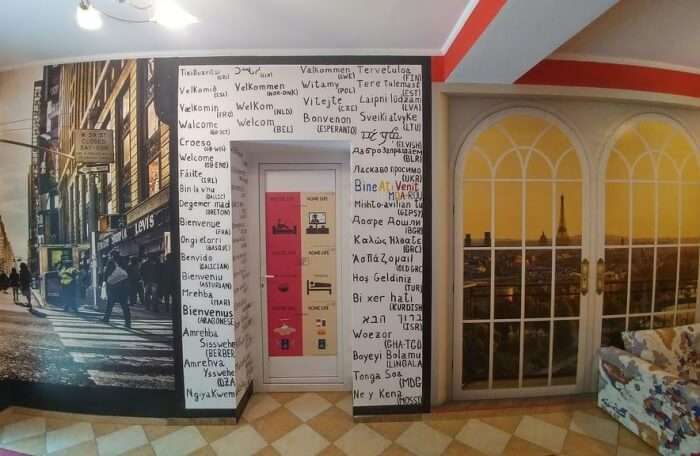 Ideally located in the Strada Mihail Kogalniceanu Street inside the court of 62, the Ionika Hostel is just a few minutes away from the main street called the Stefan Cel Mare. The location of the hostel is pretty good and has a number of restaurants, coffee shops, bars and clubs in a radius of 300m. the hostel is the best for a tenant who loves museums as it is in the middle of four museums and closest to the Water Tower. Apart from its great location, the hostel has good accommodation with spacious dorms. It also offers three car parking space, a garage for three motorcycle and/or six bicycles, free towels, free maps, international television channels, free Wi-Fi and a well-equipped kitchen. Tenants love to leisure about in the garden of this hostel which has a very calm and colorful vibe to it. However, the services top the list and make it one of the best Moldova hostels.
Location: Strada Kogalniceanu 62/8, Chisinau, Moldova
Starting price: Rs 1600
Ratings: 5/5
Suggested Read: 12 Moldova Restaurants That Will Ensure A Unique Dining Experience
5. Hostel Suisse
Located in the heart of Chisinau, the Hostel Suisse is just across the central Stefan cel Mare Park and the Stefan cel Mare statue. It is just about fifty meters away from Moldova's National Assembly Square. Apart from its ideal location, the hostel has accommodation of dorm rooms and offers private wardrobes with a lock. Each tenant is provided with free Wi-Fi access, fresh and clean bed linen and toilettes like shampoo, shower gel, and fresh towels. There is a well-equipped kitchen for tenants to cook their preferred meal of choice. Also, restaurants and clubs are pretty close to the hostel and the National Opera and Ballet Theatre is just about 100m away from its location. All in all, the conveyance services too are nearby at a distance of about 2.8kms.
Location: Stefan Cel Mare, 148 ap 14, Chisinau, Moldova
Starting Price: Rs 500
Ratings: 3/5
6. Lenin Street Hostel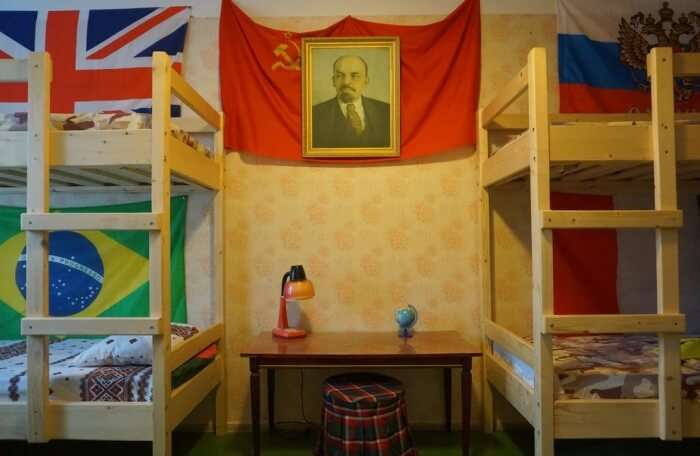 Located in Tiraspol and Transnistria, you get to experience a unique USSR atmosphere. The hostel aims at making every tenant stay the best during their long travels. The location of the hostel is convenient as it is near the bus station and train station and is just fifteen minutes away from the city center. The hostel accommodation provides two rooms and eight beds in all. even with restricted accommodation, the hostel provides amazing hospitality services. Tenants can enjoy free Wi-Fi, fresh bed linens, hot water 24x7, a refrigerator, laundry services, free tea, and coffee. Along with which, the hostel has a well-equipped guest kitchen for tenants to make their meal, which also includes a microwave, a stove, kettles, and snacks that are free. The hostel also provides tours for visitors that includes in and out of city tours, along with bicycle rental services, kayaking tours on the Dniester River, etc. in all, the hostel comes with a good package.
Location: Lenina 28 - 58, Tiraspol, Moldova
Starting price: Rs 800
Ratings: 4.5/5
Further Read: 14 Popular Denmark Festivals To Make You Feel Warmly Welcomed To Europe In 2022
To conclude, visiting the Republic of Moldova can be made into a socializing experience where you can interact and live among people from different cultures from across the world. The fun thing about staying in these hostels is the vibe of the people which is always so vibrant and positive along with the atmosphere one gets to spend their vacation in amongst the historic place. So, what are you waiting for? Plan a trip to Moldova right away!
---
Looking To Book An International Holiday?
Book memorable holidays on TravelTriangle with 650+ verified travel agents for 65+ domestic and international destinations.
---