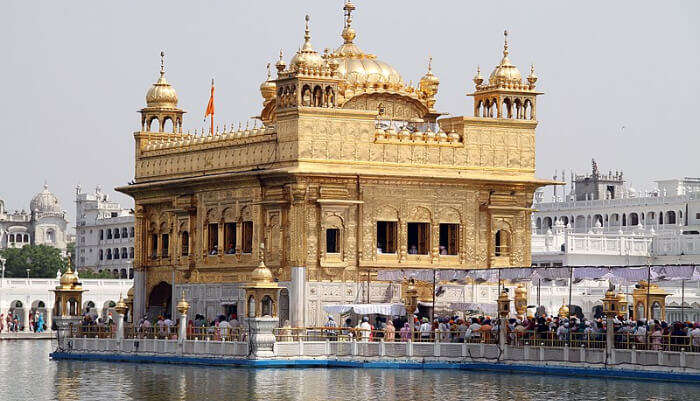 Temples in Punjab are an example of fine architecture, spirituality and religion, and serenity. You visit these temple not only to worship God because of your faith in religion but also to seek solace and peace in the difficult times. Most of these temples in Punjab are very old and hold huge reverence in the hearts of people. These temples are not just religious institutions but also the places where you learn about Hindu mythology. So, if you skipped that chapter in your childhood, then you can get in touch with a priest at one of these temples and he will tell you all about the importance of religion and other mystic subjects.
Temples In Punjab
Here are some of the most famous temples in Punjab that you can visit to learn everything about religion and God apart from seeking blessings of almighty.
1. Mukteshwar Mahadev Temple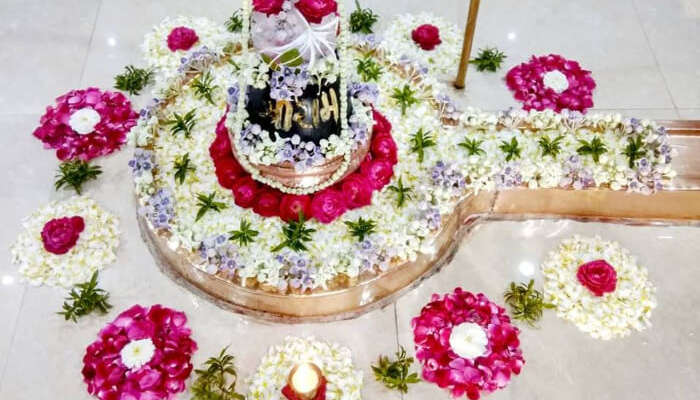 Dedicated to Lord Shiva, Mukteshwar Mahadev Temple is perched on a hilltop in Dungh, Punjab. It is one of the most popular temples in Punjab where people come to seek blessings of the almighty. Inside the temple, you will find the idols of Lord Ganesha, Lord Brahma, Lord Vishnu, Goddess Parvati, and Lord Hanuman along with white marble Shivling. There are caves situated near the temple on the hill. It is believed that the caves are as old as the time of Mahabharata. Pandavas spent thier time inside the cave. Every year, a fair called Mukserna da Mela is also held on the temple premises which is attended by devotees in a huge number. The temple is located near Shahpur Kandi Dam on the banks of River Ravi, 22 km away from Pathankot.
Location: Doongh, Punjab 145029
Must Read: Visit Rangla Punjab In Jalandhar To Relish The Culture Of Punjab
2. Durgiana Temple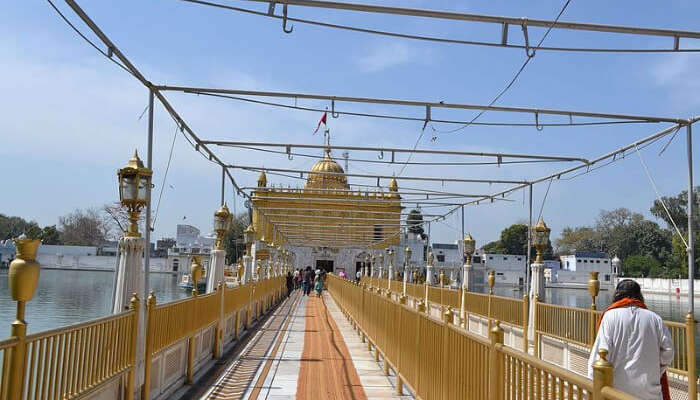 Durgiana temple in Amritsar is one of the most revered temples in Punjab. When people come to visit Golden Temple, they also pay their homage to Goddess Durgiana on their trip to Amritsar. The temple is built on the middle of a sacred lake and looks exactly similar to the architecture of the Golden Temple. It is also known by the names of Lakshmi Narayana Temple, Durga Tirth, and Sitla Mandir and derives it names from Goddess Durga. The temple was constructed in the year 1912 by Guru Harsai Mal Kapoor and inaugurated by Pandita Madan Mohan Malviya. Since then, it has been renovated a number of times. You will notice the extensive use of marble in the construction and the dome illuminates with colorful lights.
Location: Goal Bagh, Amritsar, Punjab 143001
Suggested Read: 6 Festivals Of Punjab You Must Experience To Get The Real Essence Of The Rich Culture
3. Golden Temple Punjab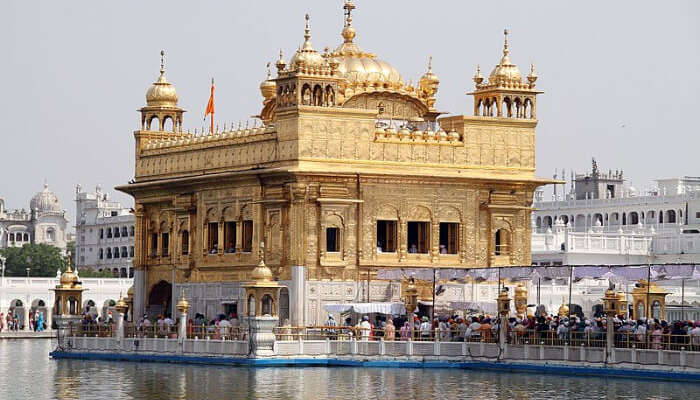 Golden Temple in Punjab, Amritsar is a world-famous religious institution that needs no introduction. Every day, thousands of people come to visit this temple. Also known as Harminder Sahib, the main temple is gilded with gold. After you seek the blessings of God, you recieve karha prasad which is the most delicious thing in the world you will ever taste. The main temple is surrounded by a pond where people take a dip before they enter the main premises. The Sikh temple in Punjab looks spectacular in the night.
Location: Golden Temple Rd, Atta Mandi, Katra Ahluwalia, Amritsar, Punjab 143006
Suggested Read: 20 Best Restaurants In Chandigarh To Relish The Real Taste Of Punjabi Tadka!
4. Kali Mata Mandir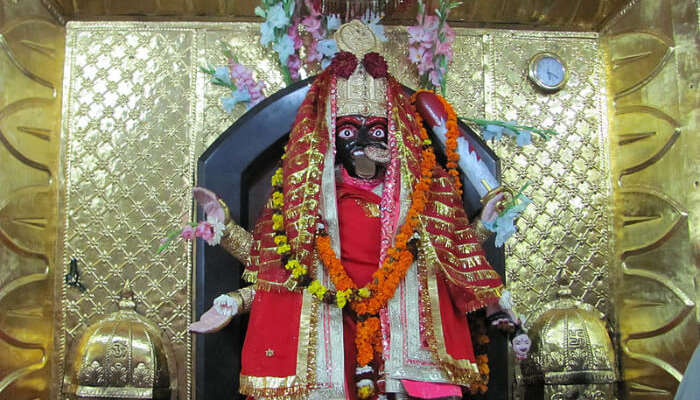 Kali Mata Mandir in Patiala is one of the famous temples in Punjab where people come to worship Kali Mata. The temple was built in 1936 by Sikh Maharaja Bhupinder Singh. The temple is constructed very beautifully and you will find an idol of Goddess Kali inside. You will find beggars outside the to whom you can offer food. There is too much rush on Sunday. The temple is located in the lush green environs and people even come for morning walk in the early hours. Goddess Kali is a strong mother figure also associated with time, death, and destruction. So, if you are in a situation that has come totally out of control, Goddess Kali will salvage the situation if you worship her with a true heart.
Location: Manjit Nagar, Sidhu Colony, Patiala, Punjab 147001
Suggested Read: These 9 Resorts In Amritsar Will Make Your Punjab Trip Worthwhile
5. Shri Krishna Mandir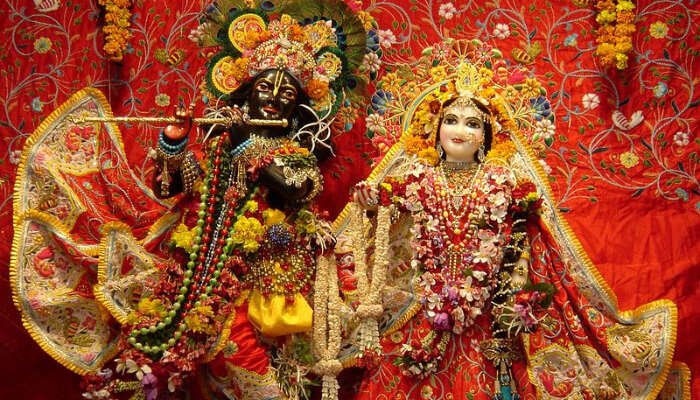 Shri Krishna Mandir is a sanctuary of spirituality and peace for the people in Ludhiana The temple is dedicated to Lord Krishna and boasts of serene and peaceful environs. The temple even offers free langar service to the devotees on special occasions. You will even find sadhus meditating here. If you want to spend a few moments of relaxation and contemplation, then you can come to the temple. You can even teach your kids about Hindu mythology.
Location: Model Town Rd, Pritam Nagar, Model Town, Ludhiana, Punjab 141003
Further Read: 8 Places To Visit In Jalandhar To Experience The True Beauty Of Punjab
These were just a few temples in Punjab that you can visit on your trip to Punjab if you are a highly religious and spiritual person. Whom do turn to when life gets difficult? God, right. Make yourself at peace by visiting a temple.
People Also Read
Temples In Vadodara Temples In Kerala Shiva Temples In India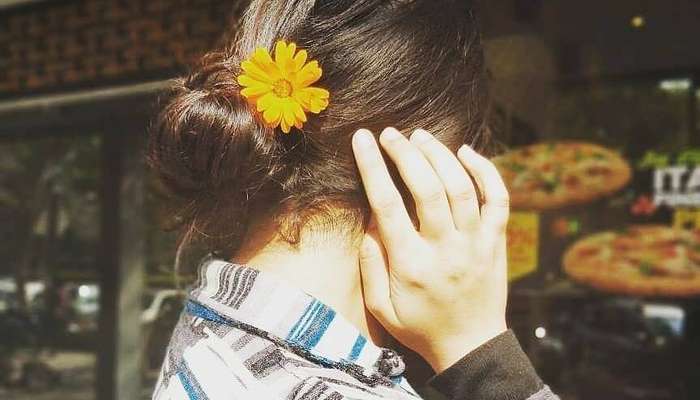 Comments
comments