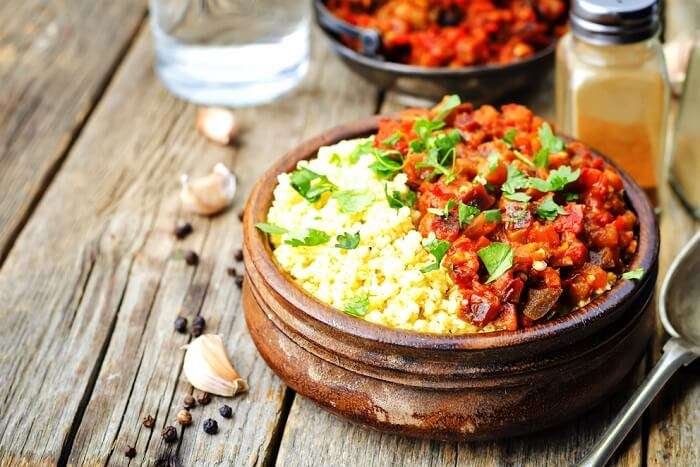 There is no doubt that Indians have reached across wider spaces globally. Be it companies or hotels, Indian people are reaching each corner of the world placing their stamps. Not just US or UK, one can even witness Indians with their business running in countries like Iceland. Well, India is known for its amazing diversity in food. Indian food has attracted people from different countries, and have helped Indian chef to reach out every corner of the world. To represent India and its authentic food, one way that prompted Indians is by opening restaurants. If you are planning to tour Iceland and worried that you will miss Indian food there, then no worries. Here are some good Indian restaurants in Iceland that are worth trying on your trip.
Top Indian Restaurants In Iceland
These Indian restaurants in Iceland are located in different cities and tourist areas, giving good options of food to choose from. In fact, not only Indians but the local Icelanders too are enjoying the Indian flavor. This is nothing less than a proud feeling. We have listed below some of the top Indian restaurants in Iceland.
1. Gandhi Indian Restaurant

If you are in Reykjavik and looking for pure authentic Indian food, then Gandhi restaurant is your destination. Some of the top dishes in the menu served here are- Mango Chutney, Raita, Pulao Rice, among many others. The restaurant has been serving top class Indian cuisines since years and is currently the most preferred restaurant. The entire ambiance presents the Indian taste that gives you the complete Indian feeling. The big plus here is that you can let the chefs know your preference for spiciness, if you would want it mild or spicy, they will customize it for you. Cuisines in this restaurants are delectable, among the finest authentic Indian food you can find in Iceland.
Must try: Pulao rice
Location: Posthusstraeti 17, 101 Reykjavík
Google rating: 4.4/5
Website
Must Read: Iceland In December: 15 Experiences For Having The Best 2021 Winter Vacay Ever!
2. Austur India

If you want to dine in an Indian restaurant in Iceland, then Austur India at the Hverfisgata street at Laugavegur is the right option to go for. Opened in the 90s, this is the oldest Indian restaurant in Iceland serving traditional and innovative dishes from different parts of India. Due to its great Indian food menus and ambiance, it has earned rave reviews. The restaurant has a beautiful outdoor seating option as well with the indoor option. The hotel also undertakes catering orders for different events, which gives the reason to promote Indian foods and is a well-known name among locals as well for Indian cuisines.
Must try: Kali Mirch Lobster, Masala Jinga, Paneer Tukda
Location: 101 Reykjavík, Iceland
Google rating: 4.3/5
Website
3. Hradlestin

This Indian food franchise established in 2004, has been serving the best Indian cuisines in Iceland. The restaurant is mainly known for serving meat-based dishes that attracts visitors to taste. Located in four different locations in Iceland, at Laekjargata it is open for both dinner and lunch. The restaurant imports all spices from India and has professional chefs. The restaurant is known for offering various offers weekly. This brand of restaurants here are also popular as takeaway options for Indian cuisines and are famous for offering tasty spin available in the Indian streets. Some of the options are naan rolls, Indian-style pizzas, samosas, pakoras, soups, and more. You can pack and carry it to your home and enjoy the delicacy of the Indian taste that makes this joint worth trying out.
Must try: Vegetarian thali, samosa
Location: Hverfisgata 64a, 101 Reykjavík | 8,, Lækjargata, Reykjavík | Hlídasmari 8, 201 Kópavogur
Google rating: 4.1/5
Website
Suggested Read: Did You Know? You Can Take The World's Only Active Volcano Tour In Iceland!
4. Bombay Bazaar

Although, it is quite far from the city, for Indian's Bombay Bazaar is really a good option to visit. In fact, many Iceland citizens too are in love with food served at Bombay Bazaar. They serve some of the best Mumbai based cuisines including, Bombay Lamb, Spinach Chicken, Pakoras, and more. Spices used are mild and the dishes have a local touch, which is why this place is such popularity among the locals. The staff at the restaurant is friendly and prompt in service.
Must try: Chicken 65, vegetable pakoras, chana masala, pulao rice
Location: Armuli 21, 108 Reykjavík, Iceland
Google rating: 4.5/5
Website
5. Indian Curry House

This is the only Indian restaurant outside the great Reykjavik area, in the area called as Akureyri. This restaurant offers some of the best Indian cuisines with amazing curry options. If you are visiting on weekdays, then you are served with a special lunch. For vegetarians and vegan lovers, this is a perfect place to be at. The menu here is limited but is vegetarian heavy with sumptuous vegan options.
Must try: Veg korma
Location: Radhustorg, Akureyri, Iceland
Google rating: 4.1/5
Facebook
Suggested Read: An All-Paid Trip To Iceland For 3 Months! This Summer Wow Air Is Offering The Coolest Job Ever
6. Shalimar

This is a famous Pakistani/Indian restaurant situated in Reykjavik. Very popular among the tourist as well as with locals for its flavorful homemade like preparations. The restaurant has a large menu with many options including decent options for vegetarians too. Interiors are very well done in the restaurant, and overall the restaurant has a vibrant ambiance.
Must try: Lamb saagwala, shish kebab, chicken samosa
Location: Austurstræti 4, 101 Reykjavík, Iceland
Google rating: 4.3/5
Website
Suggested Read: Let Us All Raise A Toast To Iceland's Beer Spa!
7. Nepalese Kitchen

This is a small but an amazing restaurant situated in Reykjavik providing authentic Nepalese and Indian cuisines. The cuisines at the restaurant are lip-smacking and delivered with a perfect presentation. The restaurant offers great options for everyone: vegetarians, vegans and non–vegetarians. The restaurant is owned by a Nepalese family, and the owner is often present in the restaurant and seen personally serving, and taking care of his guests. Ambiance in the restaurant is vibrant and very pleasant.
Must try: Shrimp masala, chicken masala
Location: Laugavegur 60a, 101 Reykjavík, Iceland
Google rating: 3.9/5
Website
Suggested Read: 10 Things To Do In Iceland You Shouldn't Miss At Any Cost!
8. Icelandic Street Food

This is an extremely popular hangout place for fast eats at Reykjavik. Always bustling with foodies the place is vibrant and trendy. The restaurant is famous for its scrumptious Icelandic, European, and Indian quick eats. The best part is its preparation of local Icelandic food – which is more like homemade served fresh and hot in a casual environment. The restaurant serves a range of amazing flavorsome soups, delicious cakes, cookies, sugar coated donuts, and savory sandwiches.
Must try: shellfish masala, cinnamon cake, salmon sandwiches
Location: 8, Lækjargata, 101 Reykjavík, Iceland
Google rating: 4.8/5
Website
Further Read: 18 Magical Reasons To Visit Iceland That You Just Can't Say No To!
With such amazing options in different cities of Iceland, you won't miss the Indian food taste even when you are away from your homeland. Book your trip with TravelTriangle and have a great time eating at these Indian restaurants in Iceland. Do not forget to share our list with your friends! If you know of more amazing Indian restaurants in Iceland, mention them below.
---
Looking To Book An International Holiday?
Book memorable holidays on TravelTriangle with 650+ verified travel agents for 65+ domestic and international destinations.
---