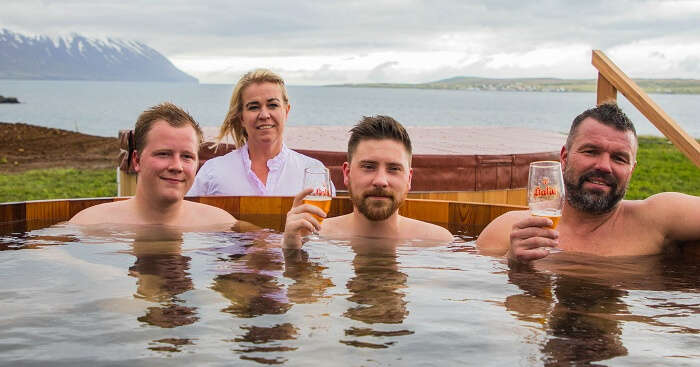 If you're a beer enthusiast, then Bjórböðin – Spa & Restaurant is your heaven. The first beer spa in Iceland, Bjórböðin is set in Árskógssandur of North Iceland. In this beer spa, guests can literally bathe in beer in addition to other beer-based treatments.
Guests can soak in big wooden tubs filled with warm beer, yeast, water, and hops. These ingredients help in skin revitalization along with many health benefits. While the beer spa has no age limit, the beer tubs are available for guests over 20 years old. Children below the age of 16 must be accompanied by an adult. There are seven tubs that accommodate two adults and two hot tubs outside that offer a mesmerizing view of Hrísey island, Porvalds valley, and the mountains.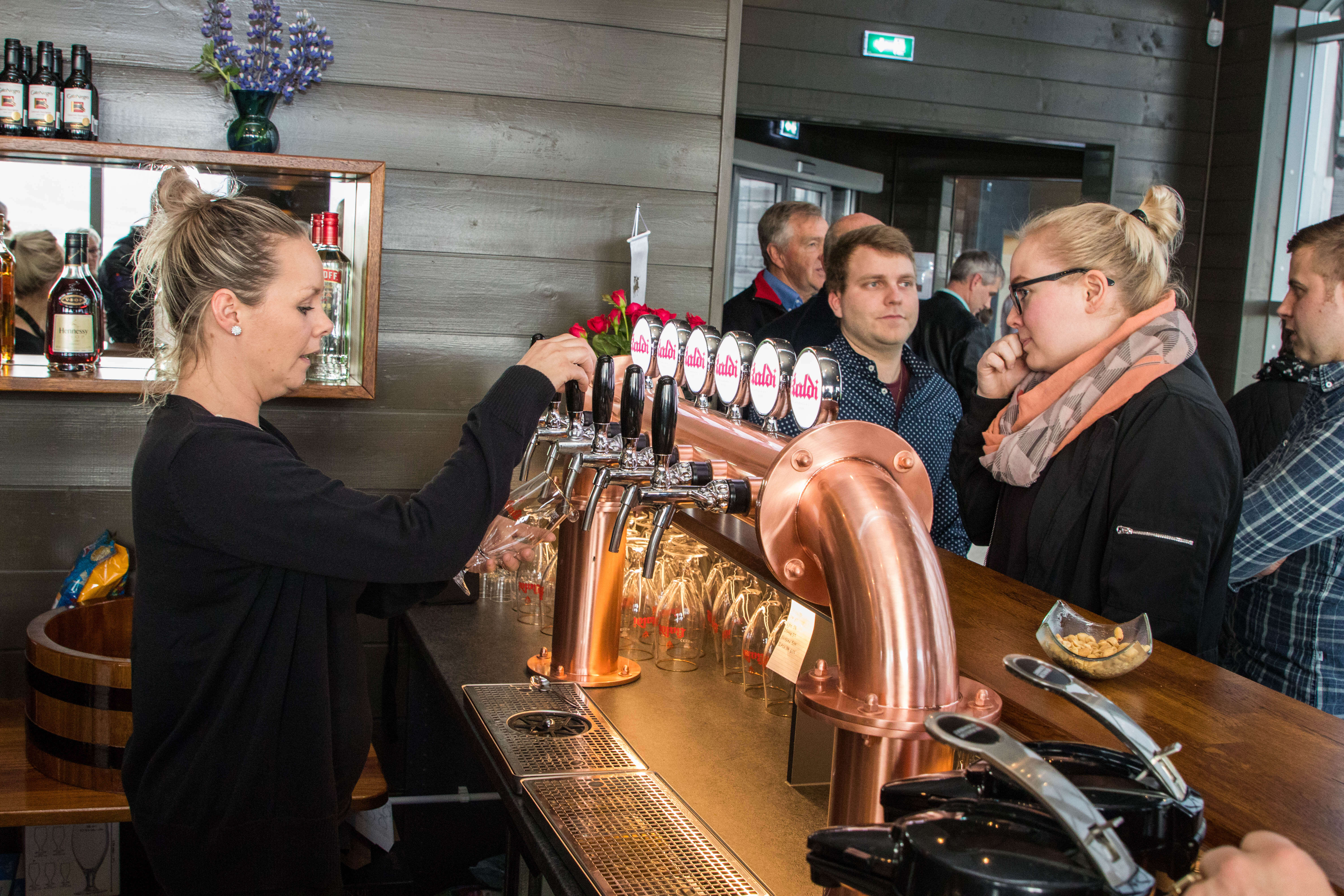 The beer bath takes about 25 minutes, which is followed by another 25 minutes in a relaxation room. The beer restaurant of the spa has seats for 80 people and it's amazing to grab a bite and have some more beer.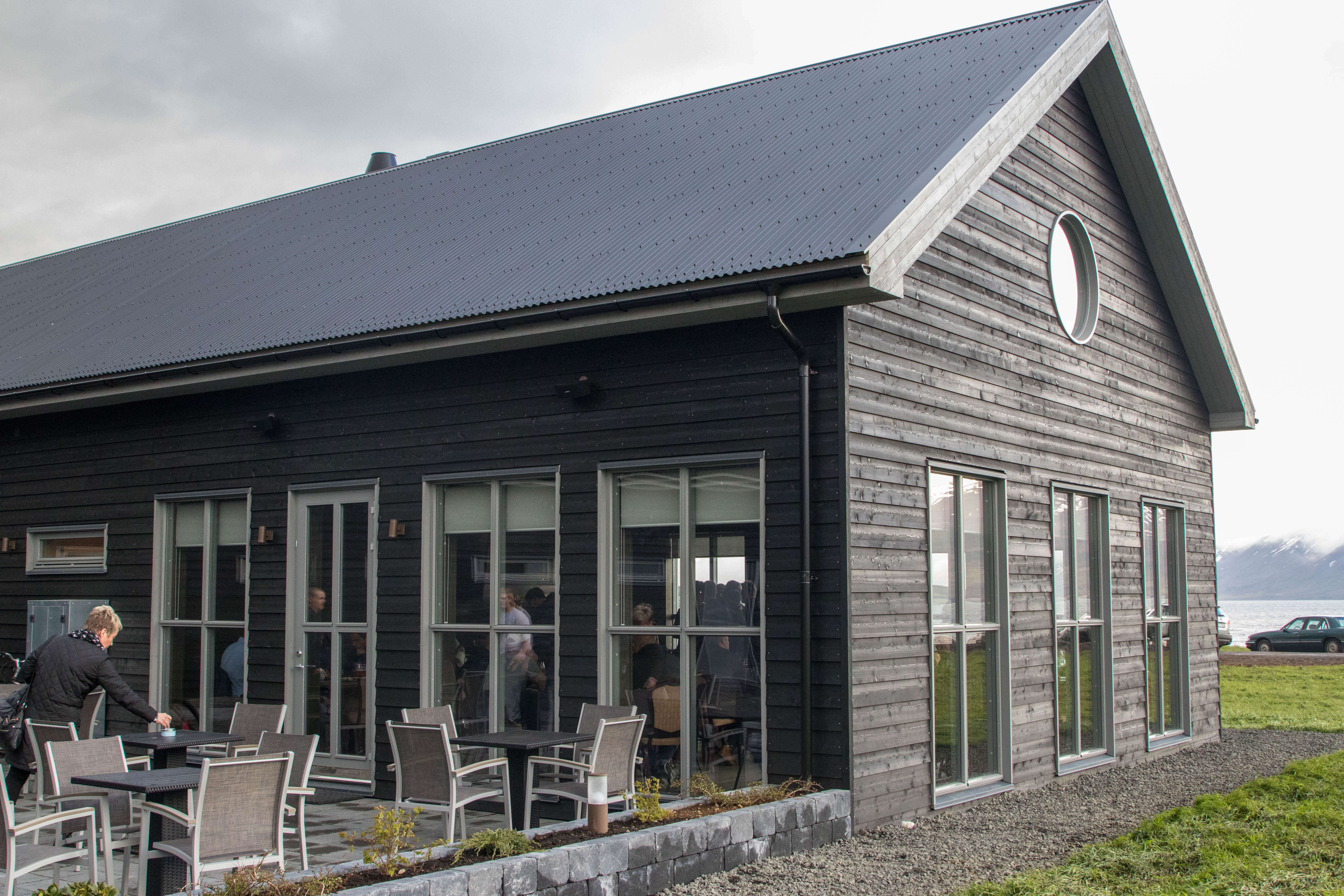 Bjórböðin makes its beers using Icelandic water from a spring at Sólarfjall mountain, giving the brew a fresh flavor.
Further Read: Amazing Indian Bars to Get High (And Pay Low)
Making the dreams of many come true, Iceland beer spa is perfect for a soothing soul, body, and tongue! This Spa offers a perfect leisure holiday to those who seek some time to relax. When on your vacation to Iceland, do not forget to pay this offbeat spot a visit.