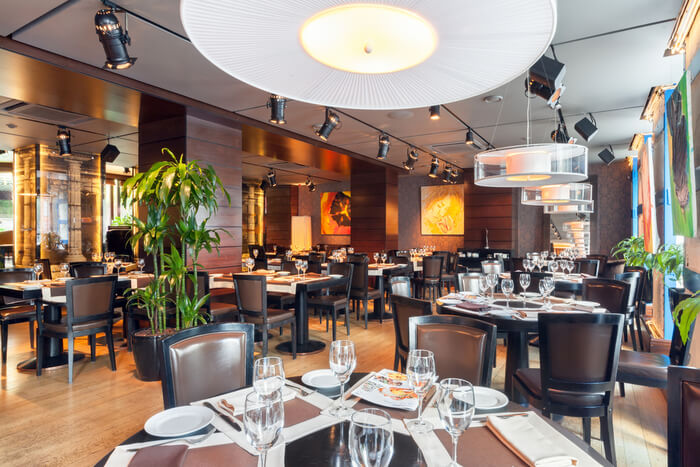 Russian capital, Moscow is known for its rich history and cultural amalgamation. Home to some of the kookiest architectures the city is visited by the tourists from across the world. While Indians or those loving Indian food visit Moscow, the very first question that comes in their mind is, where to find Indian delicacies far off from home. Indeed, your visit to Moscow would remain incomplete without exploring shopping destinations and of course fine dine experience in the Indian restaurants widespread throughout the city. Out of the many Indian restaurants in Moscow, the finest ones are enlisted here to taste great Indian food. These restaurants source local ingredients besides reinventing the traditional dishes to give them fresh twist.
10 Indian Restaurants In Moscow
Indian restaurants in Moscow serve delicious food from the Indian cuisines besides good selection of local Russian delicacies. Here is the list of 10 best Moscow restaurants.
1. Receptor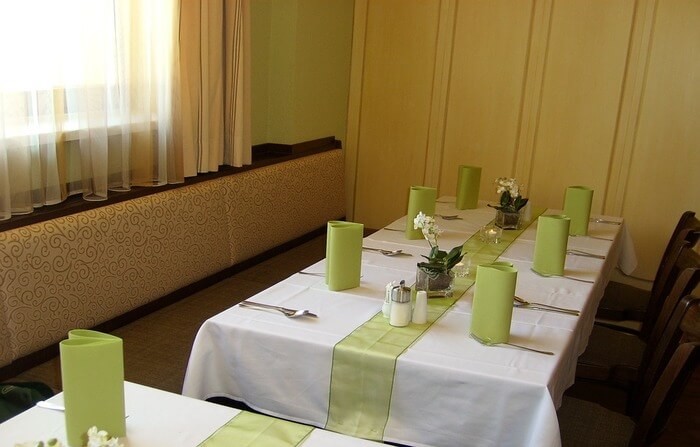 Receptor restaurant is considered one of the best in Moscow that serves variety of delicious and healthy dishes of the Planet. This vegetarian cafe prepares dishes by using only natural ingredients. Without adding artificial colors, preservatives or any type of flavor enhancers, its recipes are yummiest with improved taste. This restaurant serves the best and newest Indian recipes as introductory delicacies far from India to make people feel that while travelling around the world, a miniature India exists everywhere—and Moscow offers that through best Indian recipes.
Must Try: Vegetarian and Fish Dishes, Bake Bread, Homemade Cakes, Fruit Drinks and Soft Drinks
Location: Chistoprudny Blvd., 23/2 | m. Chistyye prudy, m. Sretinskiy bul'var m. Turgenevskaya, Moscow 105062, Russia
Cuisine: Japanese, Indian, European, Korean, Cafe, Sushi, Thai, Healthy, Soups, Vegetarian Friendly, Vegan Options, Gluten Free Options
Zomato Rating: 4.5/5
Must Read: 10 Interesting Things To Do In Moscow: Trekking, Opera, And More
---
Europe Holiday Packages On TravelTriangle
Explore the most beautiful places to visit in Europe, from Paris to the Venice canals and from the Greek islands to the Swiss alps. Book customized packages by expert agents on TravelTriangle. Inclusive of airport transfers, cab, resort, sightseeing and meals. Best holiday experience Guaranteed. Book Now
---
2. Darbars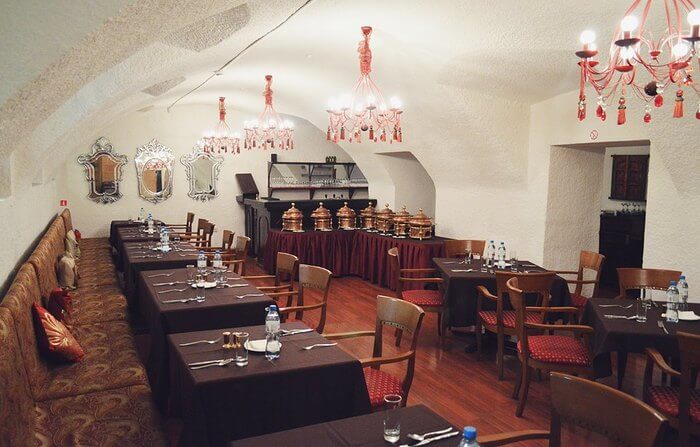 Darbars, an exclusive Indian cuisine restaurant, it is popular among the Indian community and also locals in Moscow. This restaurant welcomes guests to get inspired with the fascinating atmosphere of the East. Visitors flock in here to enjoy unique and exclusive dishes from North and South Indian cuisines prepared by famous chefs. It is also popular to offer best quality Indian recipes.
Must Try: Recipes from the North Indian and South Indian Cuisines
Location: Leninskiy ave, 69 | m. Leninsky prospekt, Moscow 119234, Russia
Cuisine: Indian, Vegetarian Friendly, Vegan Options
Cost for Two: ₹ 2,500 – ₹ 3,600
Zomato Rating: 4.0/5
3. Dionis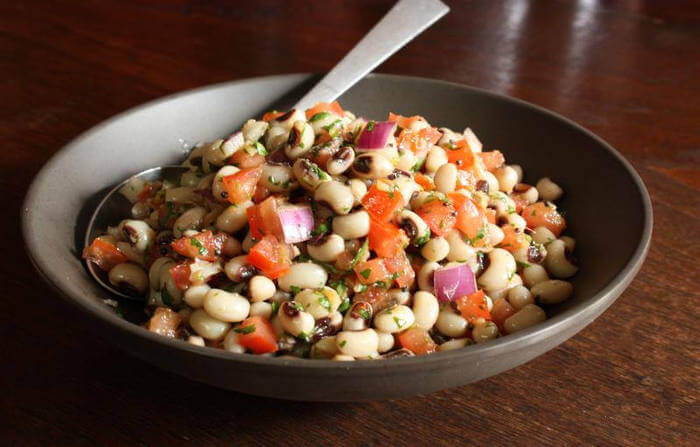 Cafe Dionis is one of the popular restaurants in Moscow. This café offers unique menu of the six national cuisines to its guests visiting from around the world. Chefs from Peru, India and China guarantee to prepare authentic recipes from the selected ingredients. Apart from the peaceful and calm environment, this restaurant guarantees authentic dishes from the respective culinary and serve them in the country specific traditions.
Must Try: Snacks, Salads to Hot Dishes & Desserts
Location: Mikluho-Maklaya St., 3, Moscow 117198, Russia
Cuisine: Chinese, Indian, Peruvian, European, Asian, Japanese, South American
Cost for Two: ₹ 500 – ₹ 1,000
Zomato Rating: 4.5/5
Suggested Read: 10 Best Hotels In Moscow That Redefine Luxury Like None Other!
4. Moscow-Delhi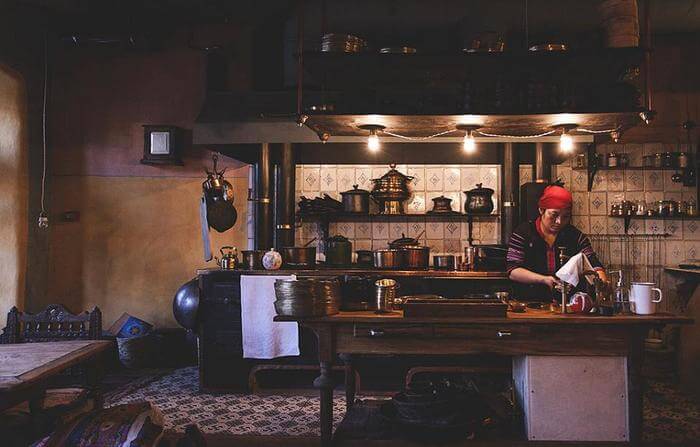 One of the well-established and famous restaurants in Moscow offering complete Indian flavor, the Moscow-Delhi Restaurant is a must visit during the Russian exploration. This unique restaurant in the Russian capital has the menu translated into three languages of Chinese, Spanish and English. Situated in a peaceful and calm environment, it offers its guests ample options to select vegetarian and vegan dishes. The recipes are prepared from cereals, vegetables, fruits, mushrooms and legumes amongst others to ensure that unique and exclusive flavors are retained.
Must Try: Satvik Food, Vegetarian Items
Location: Yermolayevskiy ln 7, Moscow 123001, Russia
Cuisine: Indian, Healthy, Vegetarian Friendly, Vegan Options, Gluten Free Options
Cost for Two: ₹ 400 – ₹ 2,090
Zomato Rating: 4.5/5
5. Jagannath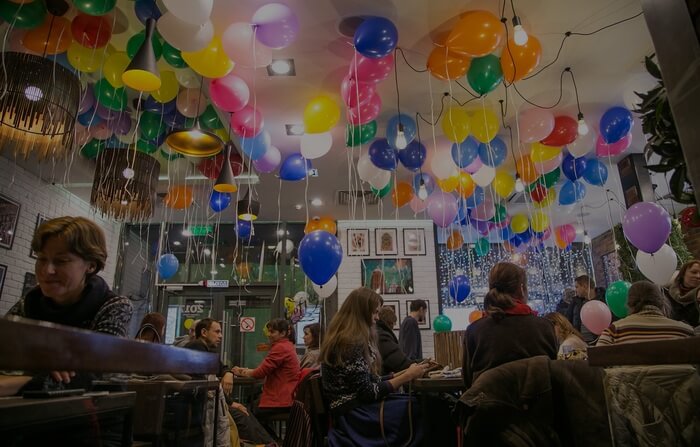 If you are looking for meat-free international recipes in Moscow, then Jagannath won't disappoint you. The Cafe Jagannat has become a popular place for those seeking a cozy place for fine dine. Over the period of time, this restaurant has been attracting to the vegetarian cuisine lovers willing to try original, healthy and exotic recipes. Founded in 2000, this café guarantees its guests to involve into interesting conversations in a peaceful place while enjoying the bright tastes in a mood soaked in the spirit of the East.
Must Try: Shak-Paneer, Vitamin Splash, Vegan Cake "Bounty", Lunch
Location: Kuznetskiy most, 12, Moscow 107031, Russia
Cuisine: Indian, Fast food, Asian, Vegetarian Friendly, Vegan Options, Gluten Free Options
Cost for Two: ₹ 350 – ₹ 7,000
Zomato Rating: 4.0/5
Suggested Read: Shopping In Moscow: 10 Top Places That Will Make You Believe The City Is As Classy & Chic As Milan
6. Gandhara
The Gandara, a popular restaurant cum lounge, offers unique mingling of the world-class cuisine, cozy environment, amazing music and stylish interior décor. With its awesome food prepared form the locally grown spices and herbs, this café has become a preferred destination for many planning meeting with friends or families and or business lunch or a romantic dinner. The elegant and colorful interior of this restaurant, made in the warm colors, amaze the guests through offering exclusive as well as incredible designs.
Must Try: Grilled Meat and Seafood
Location: Rochdelskaya St., 15/7 | Metro Ulitsa 1905 goda, Moscow 123022, Russia
Cuisine: Indian, European, Asian, Pakistani, Middle Eastern, Halal, Vegetarian Friendly, Vegan Options
Cost for Two: ₹ 2,000 – ₹ 2,600
Zomato Rating: 4.5/5
7. Ostorozhno Slon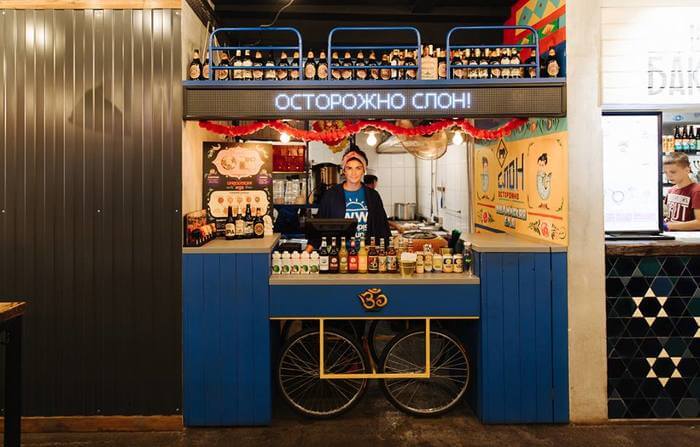 Ostorozhno Slon Restaurant is popular one in Moscow which offers delicious recipes from the Indian cuisine. Sitting in its stylish interiors while dining make you feel seething. Its elegant interior with warm colors besides the amazing beauty amazes the guests. Light spicy smells of the spices and herbs used by the skilled chefs making incredibly tasty dishes for diner bring seething feel. If you want to taste awesome food, you are welcome here. Well behaved employees make your time better.
Must Try: Chicken, Rice, Tomato Soup, Pudding, Tea and Masala Chai
Location: Tsvetnoi Blvd., 15/1 | Sixth Floor, Moscow 127051, Russia
Cuisine: Indian, Vegetarian Friendly, Vegan Options
Cost for Two: ₹ 300 – ₹ 700
Zomato Rating: 4.5/5
Suggested Read: 15 Fascinating Places To Visit In Moscow That Reflect The Real Russian Beauty!
8. Jai Hind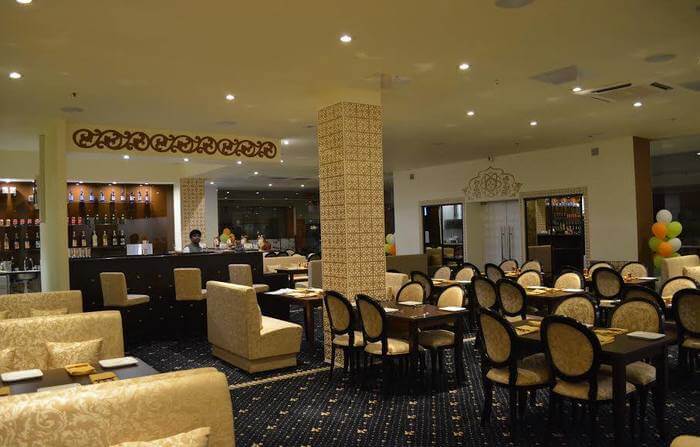 Jay Hind is a famous restaurant in Moscow that serves its guests variety of authentic recipes from the Indian cuisine. Apart from delicious tastes, this restaurant makes the visitors feel the real taste of Indian food. Bringing a miniature of India through showcasing the culinary traditions of the mysterious Indian foods and traditions, this restaurant offers peaceful atmosphere for business meetings, family dinner or even a date.
Must Try: South Indian and North Indian Dishes
Location: Olimpiyskiy Ave., 18/1, Moscow, Russia
Cuisine: Indian, Asian, Vegetarian Friendly, Vegan Options, Halal
Cost for Two: ₹ 300 – ₹ 2,000
Zomato Rating: 4.0/5
9. Fusion Plaza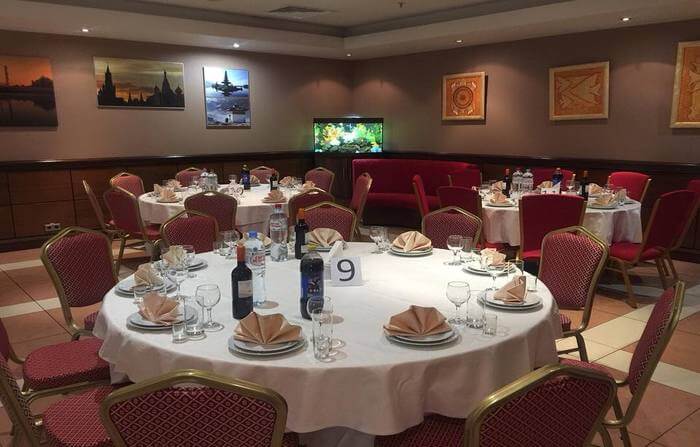 Fusion Plaza is a Restaurant cum bar in Moscow. It is considered a true paradise for the real gourmets. Besides exclusive services, comfort, safety, respectability and sincere hospitality, it offers delicious dishes from the intercontinental cuisines. It is popular to use the long forgotten ingredients and spices along with the rest being sourced from the local farmers.
Must Try: Grilled Shrimp, Salad with Salmon, Grilled "Seabass"/ Steamed / Baked in Salt, Salmon Shashlik
Location: Krasnopresnenskaya Emb., 12, Moscow 123610, Russia
Cuisine: Indian, Asian, Vegan Options, Vegetarian Friendly
Cost for Two: ₹ 570 – ₹ 2,000
Zomato Rating: 4.0/5
Suggested Read: 10 Best Hotels In Moscow That Redefine Luxury Like None Other!
10. Khajuraho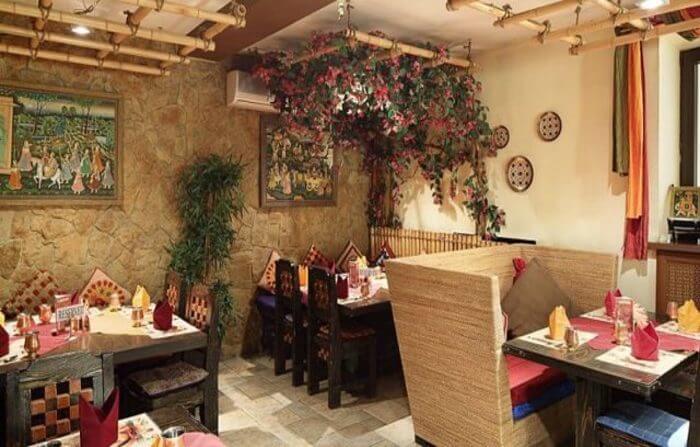 Hadzhurao Restaurant in Moscow is a unique gift of love from the very heart of India. It has exclusive collection of delicacies from India that are amalgamated with the best traditions of European and Mediterranean cuisines. The restaurant assures its visitors to feel the magic of the past era that work as a magnet to come back to us again and again.
Must Try: Hot Appetizers (Seafood / Meat), Vegetable Hot Appetizers and Dishes from Indian Oven (Tandura)
Location: Shmitovskiy Dr., 14/1 | Metro: Ulitsa 1905 Goda), Moscow 123100, Russia
Cuisine: Indian, Asian, Vegetarian Friendly, Vegan Options, Gluten Free Options
Cost for Two: Cost for Two: ₹ 600 – ₹ 2,200
Zomato Rating: 4.0/5
Further Read: With The Red Square Turning White, Snowfall In Moscow Hits A 100-Year High!
If you are exploring Indian restaurants in Moscow in Russia, an online search over the web would prove helpful for you to find out the list of popular restaurants of this tourist as well as business destination. Keep these restaurants in mind while planning your international holiday. All Indian restaurants in Moscow maintain distinction. So, you may try as many as possible and enjoy their delicious Indian cuisines for a memorable dining retreat.
---
Looking To Book An International Holiday?
Book memorable holidays on TravelTriangle with 650+ verified travel agents for 65+ domestic and international destinations.
---
Comments
comments