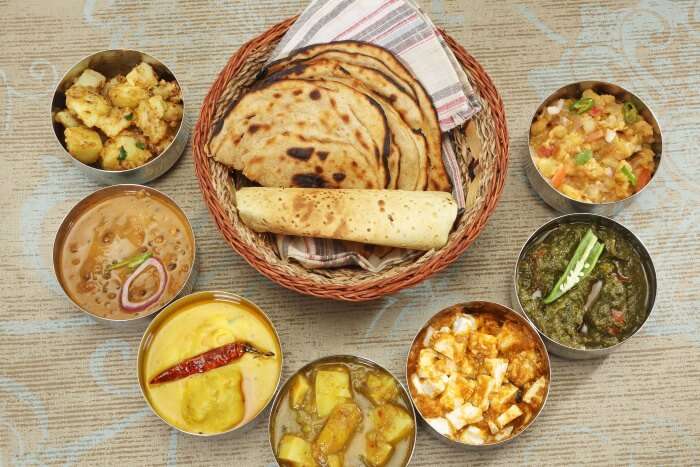 Home is Indian food. Whether it is the spicy curry that makes your mouth water or sweet gulab jamun that has everyone excited for desserts, Indian food makes your meal a full one- reminding you of a country with a varied culture and bringing a smile to your face.
Confused about where to find the warmth on Indian food in this cold country? We've got just the right list for you. Go here when you want to have authentic India food, when you want to feel the comfort of home or simply when you don't know where to go. Let's dive in, shall we?
Top 13 Indian Restaurants in Norway
With a culture almost as vibrant as India's, Norway stuns with its scenic beauty and Scandinavian architecture. It has given the world quirky wonders like the brown cheese ice cream and pickled herring- a small bowl of various sauces much like the different chutneys we get to taste in India.
1. The Great India Restaurant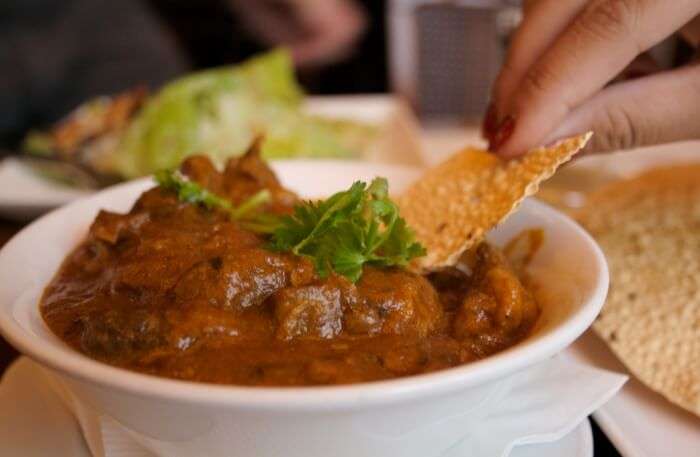 This place will stun you with its artistically designed space and cozy atmosphere, serving you authentic Indian food that'll have you licking your fingers right till the last course.
Restaurants like these have a way of luring you in with their interiors and fragrance- you know you're going to be comforted and well-fed just the way you are at home. Food is served in larger-than-normal quantities and you'll want to have more!
Location: Kristian Augusts gate 14, 0164 Oslo, Norway.
Contact: +47 22 20 03 89
Cuisine: North Indian
Must try: Lamb rogan josh, butter chicken
Cost for 2: NOK 200-399
Google Rating: 4.2
---
Europe Holiday Packages On TravelTriangle
Explore the most beautiful places to visit in Europe, from Paris to the Venice canals and from the Greek islands to the Swiss alps. Book customized packages by expert agents on TravelTriangle. Inclusive of airport transfers, cab, resort, sightseeing and meals. Best holiday experience Guaranteed. Book Now
---
2. Restaurant Mother India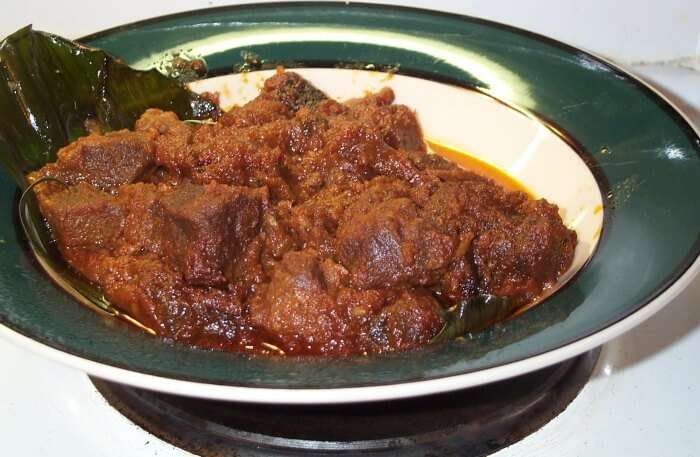 Known by many locals there as the best Indian restaurant, this cozy place has won hearts over its delicious food. Succulent chicken, soft naan and a drink is a combination that can never go wrong here.
Fun stories cook here with friends and family. The warm and welcoming staff will make your experience here an even better one.
Location: Pilestredet 63, 0350 Oslo, Norway
Contact: +47 22 60 81 04
Cuisine: North Indian
Must try: Lamb curry, desserts
Cost for 2: NOK 200-399
Google Rating: 4.4
Must Read: 10 Best Norway Restaurants To Try All Delicacies On Your Next European Vacation!
3. Great Gandhi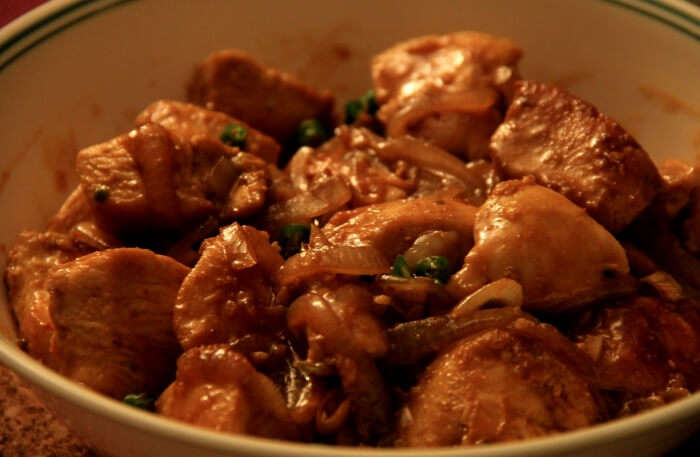 Serving you delicious spicy Indian food, this place will charm you with its interior design. You can even ask the chef to customise your gravy. Now if that's not amazing service, I don't know what is!
They tweak the spice of your dish according to your tolerance. If you have a sensitive stomach, this is where you'll be thoroughly taken care of.
Location: Storgata 4B, 8006 Bodø, Norway
Contact: +47 75 52 60 30
Cuisine: North Indian
Must try: Chilli Chicken
Cost for 2: NOK 400-699
Google Rating: 4.2
4. Jaipur Restaurant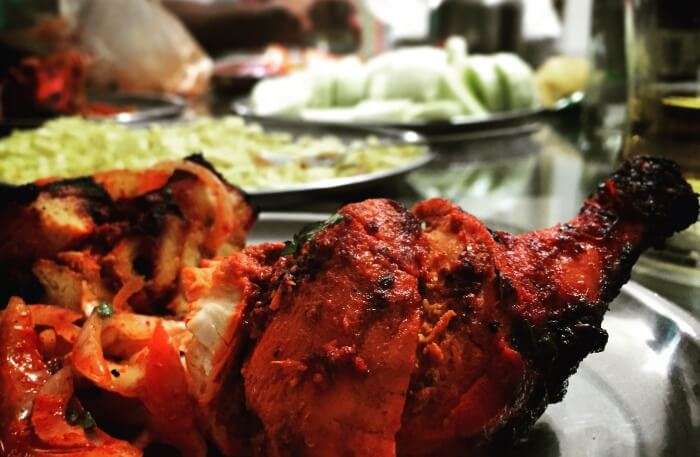 An almost inexhaustible menu and a plethora of options, this place is the one for you when you're in for a royal experience. With its beautiful wall hangings, it will allure you and with delicious food, it will satisfy you!
It is an easy dining experience with courteous staff and professional service. The place has some intricately made décor that will make you want to click pictures at once. But they make sure you're attention is brought to the food first!
Location: Karl Johans gate 18C, 0159 Oslo, Norway
Contact: +47 22 42 53 11
Cuisine: Indian, Asian.
Must try: Tikka Masala, Chicken Tandoori
Cost for 2: NOK 200-399
Google Rating: 4.1
Suggested Read: Castles In Norway: 8 Places To Give WIngs To Your Fairytale Fantasy
5. Bombay Cuisine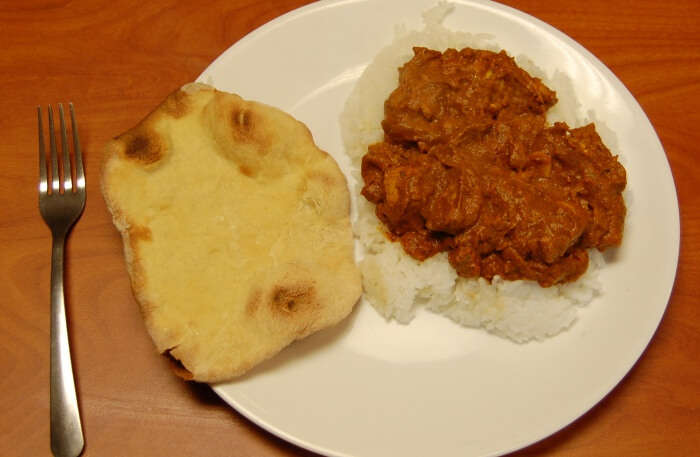 This place will present to you a treasure box of options to eat and anything you choose will give you a win! A modern space which is willing you serve you as quickly as you've given the order. Most of the orders are served with rice.
This place should be your go-to whenever you're in for a bit of twist in Indian food. Food lovers will be sure to find to find this place interesting. You can never go to Bombay Cuisine just once! It makes you come back for more every single time. You could say it has magic!
Location: Toftes Gate 19B, 0556 Oslo, Norway
Contact: +47 22 71 88 88
Cuisine: Pakistani, Indian, Asian
Must try: Butter Chicken
Cost for 2: NOK 200-399
Google Rating: 4.7
6. Punjab Tandoori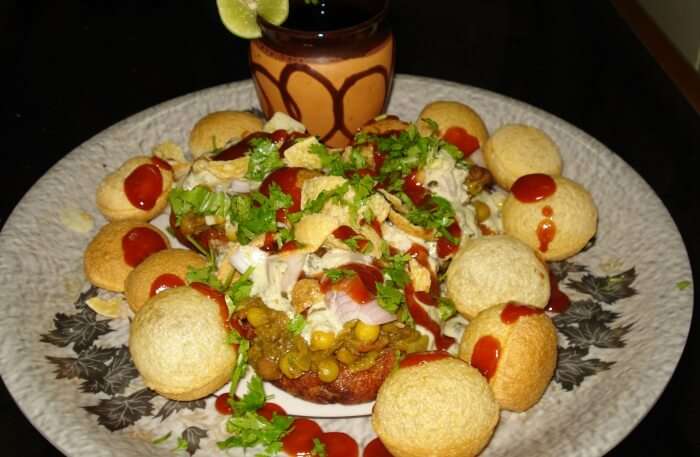 Trust us when we tell you, you're not going to get better naan anywhere else. This place must be your go-to whenever you're in the mood for delicious food which never disappoints.
Don't be fooled by the lack of decorations here. It is a place dedicated to serve you the best Indian cuisine they can make garnished with love.
Location: Grønland 24, 0188 Oslo, Norway
Contact: +47 22 17 20 86
Cuisine: Indian, Asian
Must try: Chole Tikki
Cost for 2: Under NOK 199
Google Rating: 4.2
Suggested Read: Want To Visit Norway In Winter? This 2022 Guide Will Help You Plan Your Trip Well
7. Mantra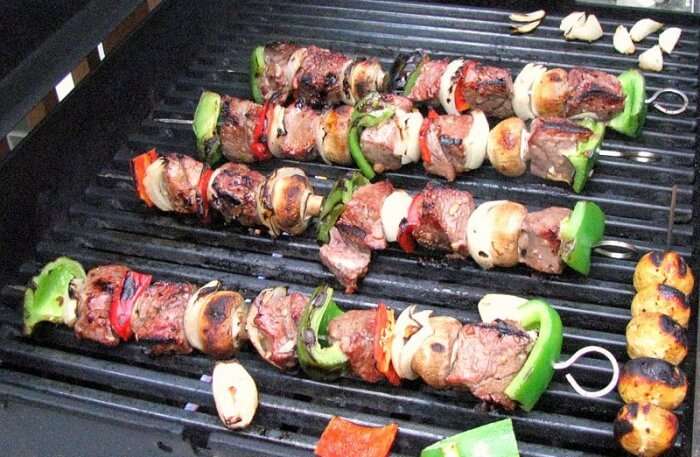 This restaurant welcomes you with a six-course menu. Yes, you heard that right, six! They leave you no choice but to be completely in awe of this place, their food and their service.
The pretty walls and lighting never hurt anyone! This place is beautiful to the eye and fulfilling to the stomach. What better combination does one need!
Location: Dronningens gate 19, 0154 Oslo, Norway
Contact: +47 22 41 42 00
Cuisine: Indian, Asian
Must try: Lamb Kebab, Paneer Tikka
Cost for 2: NOK 200-399
Google Rating: 4.5
8. Restaurant New Delhi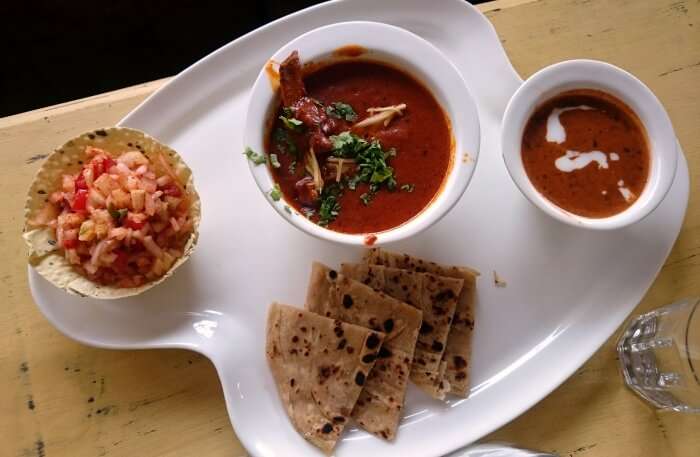 This restaurant will surely take you down the memory lane- whether it is the tandoori roti or the tastiness of dal makhni or the spicy fun of a chicken curry. It will transport you to a different time and different place.
You will be left wanting more. Fresh food with authentic Indian flavour, this place is the one to go to if you're craving a good old Punjabi meal.
Location: Tjuvholmenallé 2, 0252 Oslo, Norway
Contact: +47 905 75 929
Cuisine: Indian
Must try: Kashmiri Chicken Gravy, Dal Makhni
Cost for 2: NOK 200-399
Google Rating: 4.2
Suggested Read: 10 Incredible Tourist Places One Must See In Norway's Bergen
9. Benares Indian Restaurant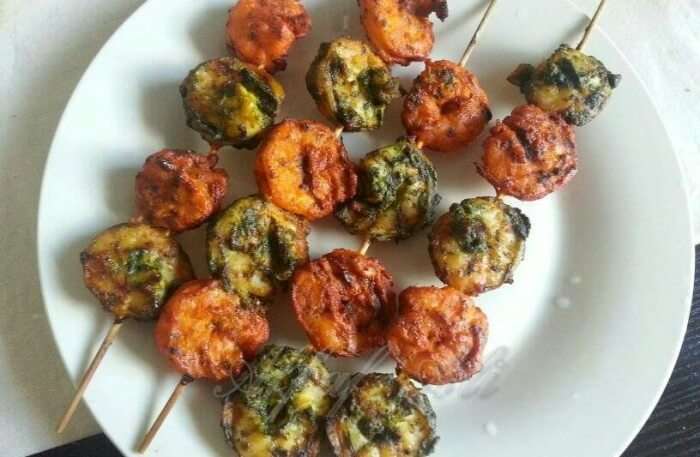 With a wall-size picture of the Taj Mahal, this place sums up every quintessential thing that makes India the country it is. You will smile as you enter and you will smile as you leave- such is the décor and food of this restaurant.
Take your selfies when here, because this place is a complete delight to share your memories. When we tell you that the tandoor here gives tough competition to all the restaurants out there, we mean it.
Location: Tordenskiolds gate 8, 0160 Oslo, Norway
Contact: +47 22 42 66 66
Cuisine: Indian, Asian
Must try: Beef Pasanda, Tandoori Prawn
Cost for 2: NOK 200-399
Google Rating: 4.2
10. Natraj Tandoori Restaurant AS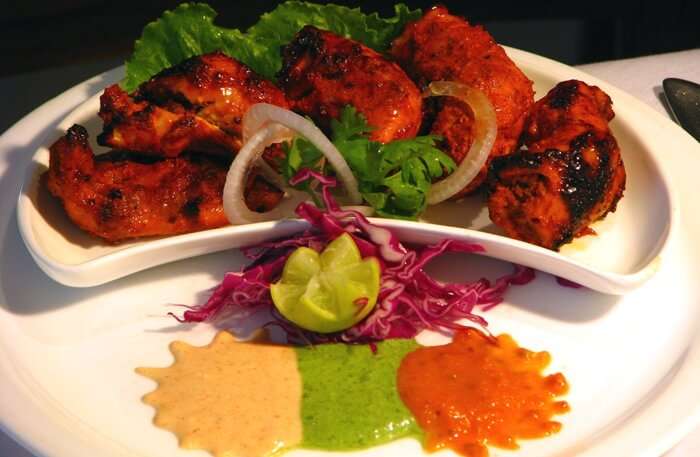 Tucked away into a classic building of the olden times, this place can be confused to be a Norwegian restaurant from the outside. But once you set your foot in, you'll be greeted with the fragrance of the good, old Indian spices.
Friends, family, partners- you can take anyone here and be sure that you'll have a good time. Offering a fine dine experience, this place gives you a luxury experience with Indian food and its kind.
Location: Bygdøyallé 8, 0262 Oslo, Norway
Contact: +47 22 44 75 33
Cuisine: Indian
Must try: Mango Lassi, Chicken Tikka
Cost for 2: NOK 400-699
Google Rating: 4.5
Suggested Read: The All You Can Fly Pass In Norway Is Giving You Unlimited Flying For Two Weeks
11. Jewel of India Restaurant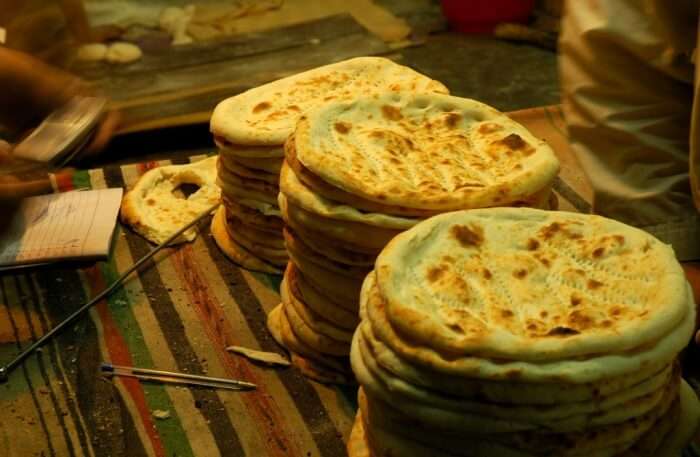 The yellow lights giving a warm glow to the ambience of the restaurant, it is the perfect place to be when you want to relax and enjoy an old-fashioned dinner with a bunch of friends and bond over Indian food.
This restaurant gives you one of the best experiences you can get and a very polite staff who will help you with the correct ordering of dishes according to your taste and capacity to handle spice.
Location: Oscars gate 81, 0256 Oslo, Norway
Contact: +47 22 55 39 29
Cuisine: Indian
Must try: Peshwari naan, Coriander chicken
Cost for 2: NOK 400-699
Google Rating: 4.4
12. Indispice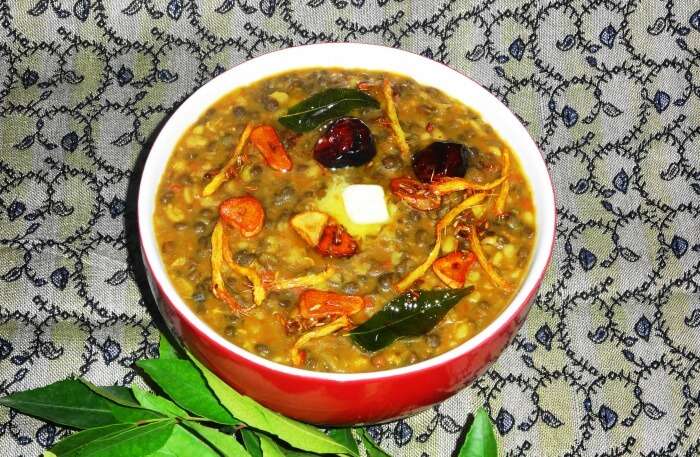 With beautiful beige interiors and a warm environment, this restaurant has its best on its platter. It will ensure you have a wonderful experience with food that you enjoy and staff that is very helping.
The chutneys are a must-have: a perfect add-on to deliciously made dishes. Giving you the perfect warmth for a perfect meal, this place cannot be a miss.
Location: Welhavens gate 2, 0166 Oslo, Norway
Contact: +47 22 20 96 08
Cuisine: Indian
Must try: Dal Bukhara, Chicken Tikka
Cost for 2: NOK 200-399
Google Rating: 4.5
13. Diamond Indian Cuisine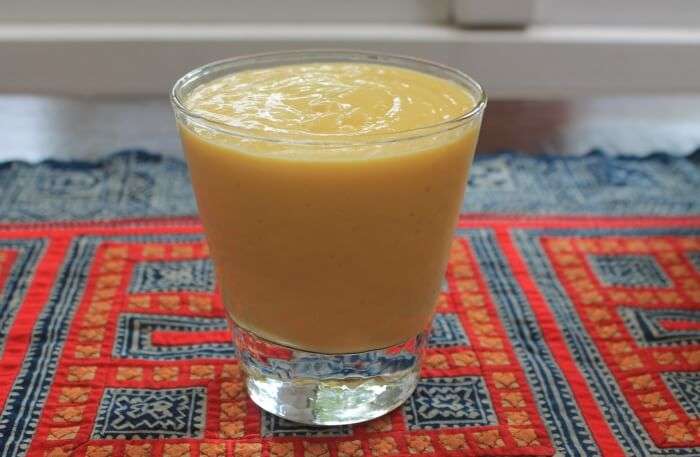 This place is a delight! It will surprise you with its authentic Indian food and deliciously made dishes. Nothing on the menu will disappoint nor will it be below your expectations. Providing great quality food with great quality taste, this restaurant is always a good choice.
Let your taste buds have a party here. It's a great place to go out with family and have fresh food that will make you come back for more.
Location: Sørkedalsveien 5, 0369 Oslo, Norway
Contact: +47 21 38 60 80
Cuisine: India, Asian
Must try: Mango lassi, Lamb Darbari
Google Rating: 4.5
Further Read: Grab This Chance To Tail The Aurora Northern Lights All Day In Norway
This list of some of the best Indian restaurants in Norway will be helpful while you prepare your eating itinerary. During your trip to Norway, don't forget to visit these amazing restaurants if you do not want to miss the lip-smacking Indian cuisine!
---
Looking To Book An International Holiday?
Book memorable holidays on TravelTriangle with 650+ verified travel agents for 65+ domestic and international destinations.
---