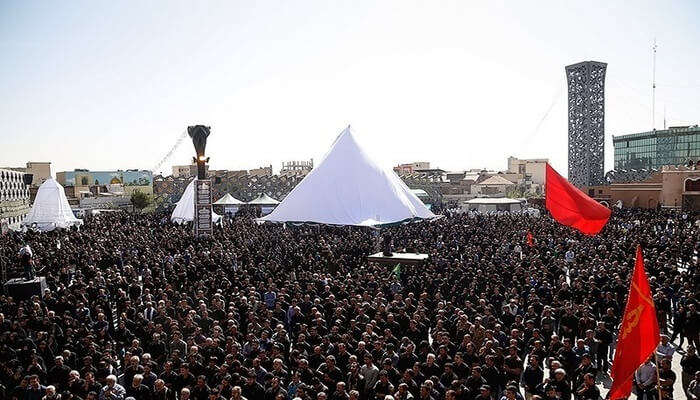 Cover Image Credit: Wikipedia
Iran may not be a usual tourist destination among the travellers due to one reason or the other. But this nation is packed with plenty of annual cultural and religious festivals that provide a window into the everyday lives of the masses here. Soak up some culture with a number of the best Iranian festivals that will make your travel experience worthwhile. Attending one of these festivals is sure to enlighten you with the essence of the country.
8 Popular Iranian Festivities
The popular festivals celebrated in Iran truly reflect the culture and heritage of the region which is rich and glorious. Some of the popular ones include:
1. Nowruz
2. Kashan Rosewater Festival
3. Chaharshanbe Suri
4. Sizdeh Bedar
5. Ashura
6. Tasua
7. Saffron Harvest
8. Yalda
1. Nowruz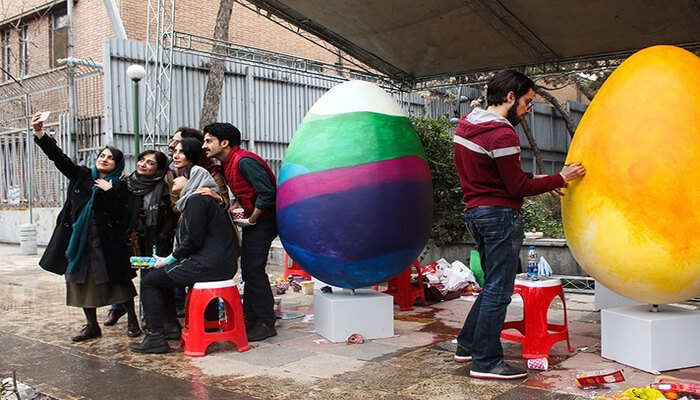 Nowruz is the Persian New Year celebration. It is one of the most popular Iranian festivals celebrated on the vernal equinox. It's a time when the streets buzz with enthusiasm as there remains a huge crowd that come out on the streets for doing their holiday shopping, choosing ceramic dishes for the Haft Seen displays and also for selecting the perfect goldfish.
Haji Firouz, the cheerful character who sings and plays his tambourine in the streets, reveals the arrival of the New Year and feasts joyfulness. During the first week of the festival, when Tehrani's flock to the north, you can take benefit of the capital city's clear air and empty streets as it's a rare luxury.
Where: All around Iran
When: 20 March
Must Read: 8 Best Things To Do In Petra For An Exhilarating Excursion In The Rose City!
2. Kashan Rosewater Festival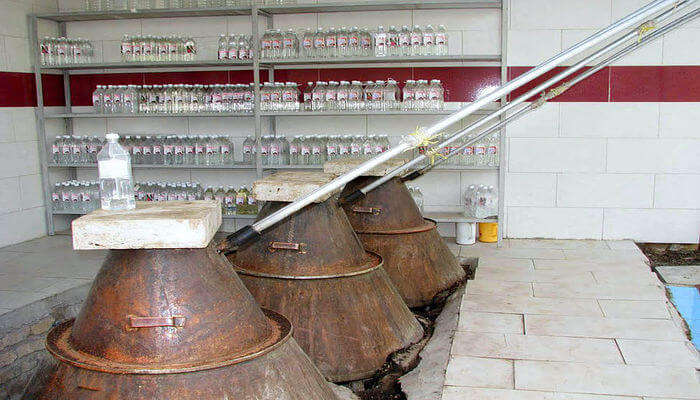 Kashan Rosewater Festival is a pleasure to both the nose and the eyes. Kashan is best known for its momentous houses, but it's in this desert city that the fragrant pink Mohammadi rose blooms in great quantity, spreading to the region of Ghamsar as well. To enjoy this festival of Iran you can visit between May and June when you can peek in on the distilleries removing water from these delicate flowers.
Where: Isfahan
When: March – June
Suggested Read: 20 Romantic Places To Visit In Singapore For Honeymoon In 2022
3. Chaharshanbe Suri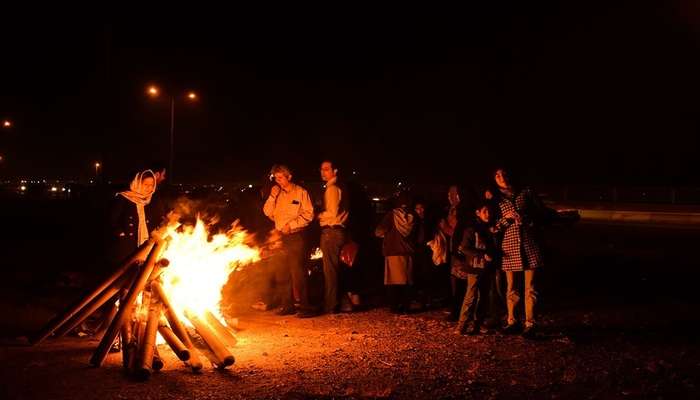 Iranians across the country celebrate the Chaharshanbe Suri, also known as the Red Wednesday on the eve of the last Wednesday before Nowruz. On this cherished almanack celebration, the sky glows at night with the fireworks, and bonfires set the streets blazing as there is a great gathering of people enjoying and singing "your red colour for me, my yellow colour for you." These verses point towards that you give the fire your yellow paleness and take its warm energy. After joining in this one, you just might decide to adopt it.
Where: All around Iran
When: March
Suggested Read: 12 Dubai Travel Tips To Help You Make The Most Of Your Perfect Holiday In 2022
4. Sizdeh Bedar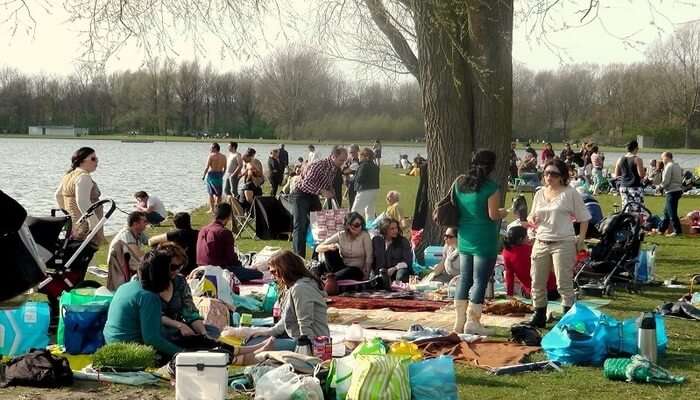 The 13th or we can say the final day of Nowruz is celebrated by Iranians with a bang on sizdeh bedar. It is another famous festival in Iran. Parks become crowded with families and friends playing games, grilling kebabs, and, of course, drinking endless glasses of tea. To avoid bad luck, people stay outdoors all day long and join the festivities with their loved ones! If you're alone, strike up a conversation with a family or friends and they'll be more than happy to take you in and feed you.
Where: All around Iran
When: April 5
Suggested Read: Tel Aviv In Summer: A Handy Guide For Planning A Chilled Out Vacation
5. Ashura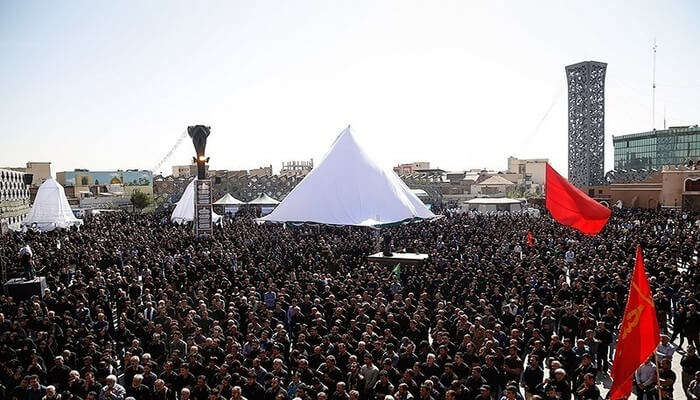 Image Source
The 10th day of Muharram, Ashura is the famous Iranian festival coinciding with the martyrdom of Imam Hussein. The gloomy performance art known as ta'zieh rebuilds this martyrdom in the Battle of Karbala and is pervasive across cities. In the city of Khorramabad, people engrossed in the symbolic ceremonial of kharrah mali or mud rubbing. It is another special chance for the locals and tourists to learn more about Shia Islam in Iran. Ashura, much like Tasua, requires an open mind and visitors' greatest respect.
Where: All around Iran
When: 28 – 29 August
Suggested Read: Shopping In Jordan In 2022: Buy All That Is Distinct And Quaint In The Country Of Jordan
6. Tasua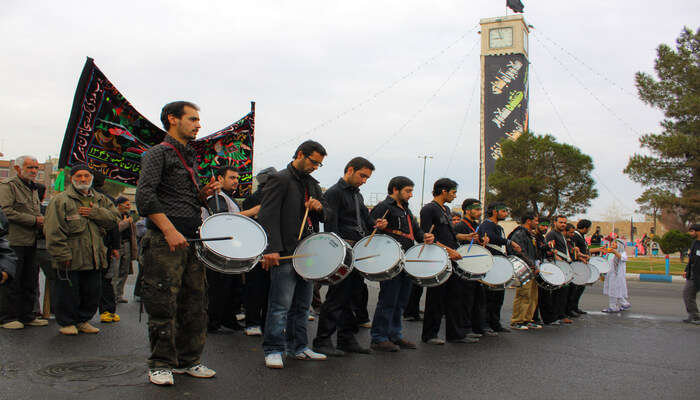 Image Source
Tasua is the 9th day of the Islamic month of Muharram. It scripts the eve of the anniversary of the 7th-century misery of Imam Hussein. Processions march down the streets across the country and gather in the mosques as the faithful beat their chest en masse in mesmerizing harmony. Meanwhile, Nazri is distributed among the people gathered. It can best be witnessed in Zanjan or Yazd.
Where: All around Iran
When: 26 – 27 August
Suggested Read: 11 Popular Places To Visit In Doha For An Unforgettable Vacation In The Gulf!
7. Saffron Harvest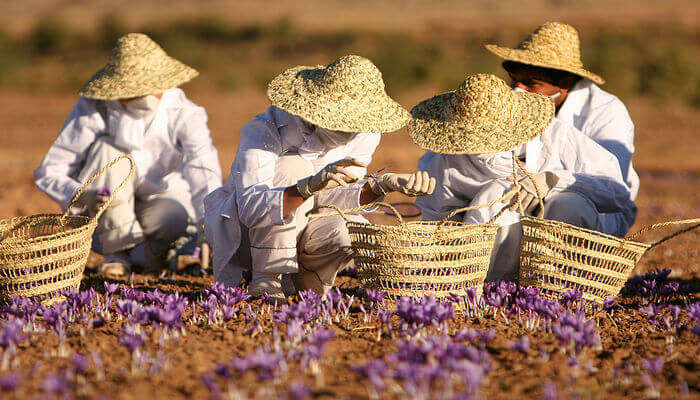 In this Iranian festival, the world's most expensive spice, saffron harvest, is used open-handedly in the Persian cooking. The South Khorasan area of the country is most commonly known for its saffron fields, though the town of Natanz is also prominent. After picking the flower, then gently plucking the red stigmas and then letting them dry, you'll determine just how labour-intensive procurement this spice is and lament removing the subtle honey-scented petals.
Where: All around Iran
When: Mid October to Early November
Suggested Read: Khaju Bridge: For Witnessing The Magnificent Beauty Of The Iconic Attraction In Iran
8. Yalda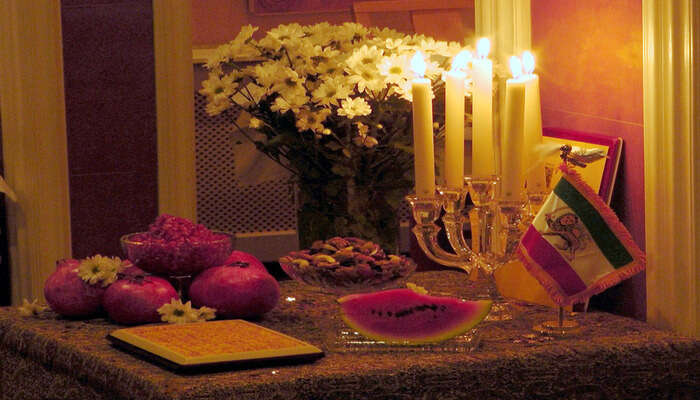 Yalda is the longest night of the year and is renowned as a victory of light over darkness and of good over evil. You'll get a hearty dose of Persian culture as you trade sweet slumber for reading about Persian heroes in the epic poem Shahnameh and receiving heavenly direction from lyric poet Hafez. All this as you crunch on the variety of nuts mixed together and red fruits such as watermelon and pomegranates, symbolic of the red of dawn and dominance of light henceforth.
Where: All around Iran
When: 21 December
Further Read: 11 Things To Do In Beirut In January 2022 To Celebrate The Most Memorable New Year
Excited to enjoy these amazing Iranian festivals? Make sure you visit the country during the festive season to witness the best part of its culture. Plan your trip to Iran now and explore the beautiful aspects of its culture by attending most of the above-listed festivities!
Disclaimer: TravelTriangle claims no credit for images featured on our blog site unless otherwise noted. All visual content is copyrighted to its respectful owners. We try to link back to original sources whenever possible. If you own the rights to any of the images, and do not wish them to appear on TravelTriangle, please contact us and they will be promptly removed. We believe in providing proper attribution to the original author, artist or photographer.
Please Note: Any information published by TravelTriangle in any form of content is not intended to be a substitute for any kind of medical advice, and one must not take any action before consulting a professional medical expert of their own choice.
Frequently Asked Questions About Iranian Festivals
Which is the main festival in Iran?
The celebration of Iranian New Year, Nowruz, is the most important festival in Iran. It starts on March 20 and takes place over 12 days. Festivities usually involve the cleaning of homes, the giving alms and the visiting of relatives.
What are the festivals in Iran?
These are some of the common festivals in Iran.
1. Sadeh
2. Tirgan
3. Mehran
4. Navroz (Nowruz)
5. Chaharshanbeh Souri
6. Yalda (Chelle)
7. Pir-e-Chak-Chak
Do they celebrate Christmas in Iran?
Generally, the Christian community of Iran celebrates Christmas in Iran. Every December 1, Iranian Christians begin a fast. People eat no milk, meat, eggs, or cheese until Christmas Day. On Christmas Day, they rejoice Jesus Christ's birth by eating on a traditional chicken stew called harissa, or on roast turkey.
What kind of festivals are there?
The types of festivals in Iran include:
1. Arts festival
2. Beer festival
3. Comedy festival
4. Esala Perahera festival
5. Film festival
6. Fire festival
7. Fire festival
8. Folk festival
What is Nowruz Shia?
Ismaili Muslims across the world witness Nowruz on 21 March, a festival illustrious in many Muslim communities and cultures, mainly those belonging to the Shia. For many communities, it marks the commencement of a new year and the first day of spring.
Comments
comments