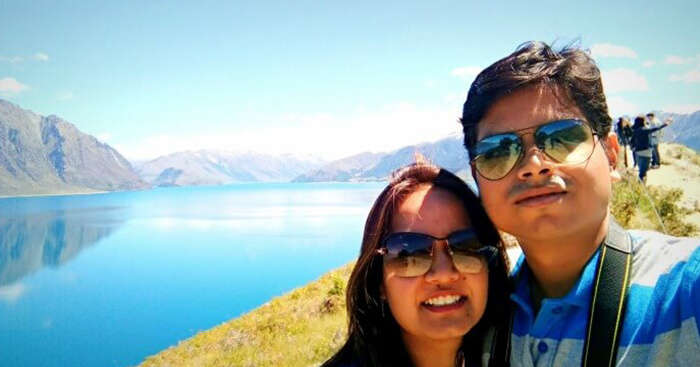 She met him at IIM Lucknow. They fell in love. They got married. Sounds perfect? But jobs took them 150 km apart. She works in Mumbai now. He works in Pune. Someone once said, "Distance means nothing when the person means everything." They decided to beat the odds by flying 12,000 km away!
Meet Kanika Vyas, who went on a 13-day adventure honeymoon with her college sweetheart turned husband, Rohan. Their long distance romance found its safe haven in the beautiful sights of New Zealand! This version of heaven came to them at a total (including hotels, flights, transfers and sightseeing) cost of Rs. 293,999!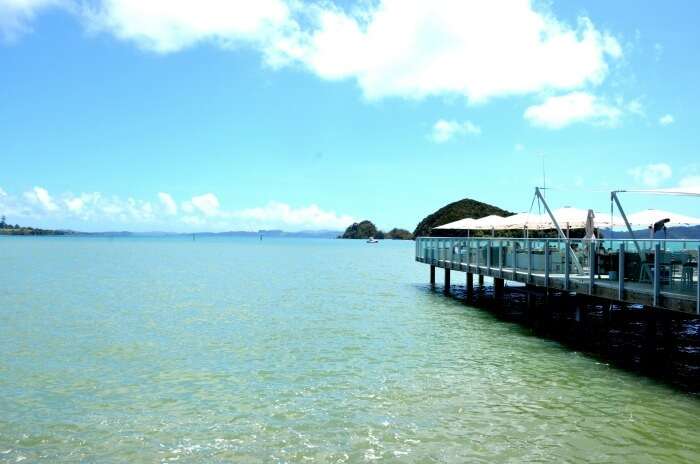 Having been a travel enthusiast all my life, it was a tough decision to decide where Rohan and I wanted to go on our honeymoon. We were looking for a place that would be romantic enough but still provide us with the leisure and sense of adventure. It had to be a location that would make all the time spent apart worth it. New Zealand turned out to be the ideal choice.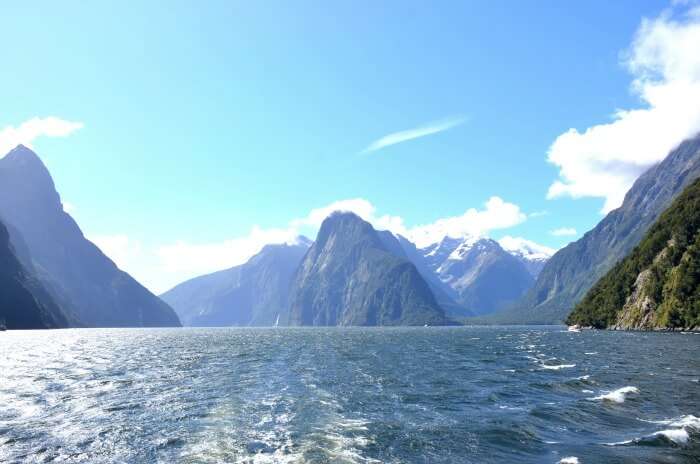 We came across TravelTriangle through a Google search. It was our love for startups that made us give TravelTriangle the responsibility of managing our honeymoon trip to New Zealand. Our agent, Riyaz was efficient and prompt in providing us with a customized package. On comparing with friends who'd traveled to New Zealand before, we realized it'd turned out to be a lot more economical as well.
Suggested Read: 24 Famous New Zealand Tourist Attractions That One Should Visit
Day 1 – Auckland Sky Tower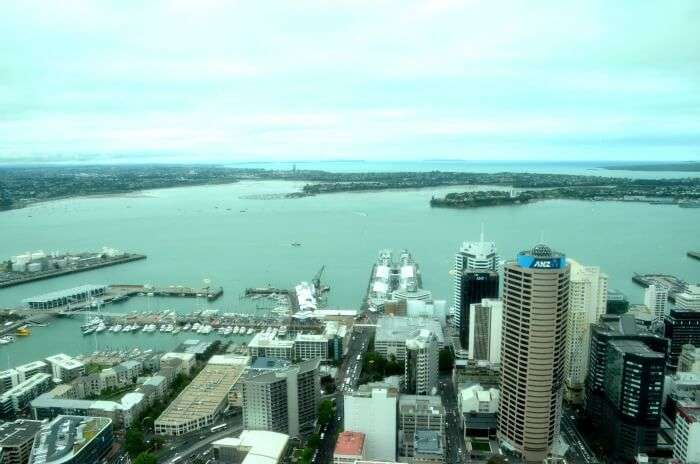 Rohan and I arrived in Auckland at around 4 pm. Our car was booked and waiting for us at the airport. We then drove to our studio apartment that we had booked in Auckland City Oaks. The drive was serene and comfortable, with a gorgeous view of the city. Our studio was cozy and nice, perfect for just the two of us.
In the evening, we visited the Sky Tower. We got the total tower experience, along with spending some time at the Sky Deck. The view of the entire city from the top was just breathtaking.
Day 2 – Hello Bay of Islands!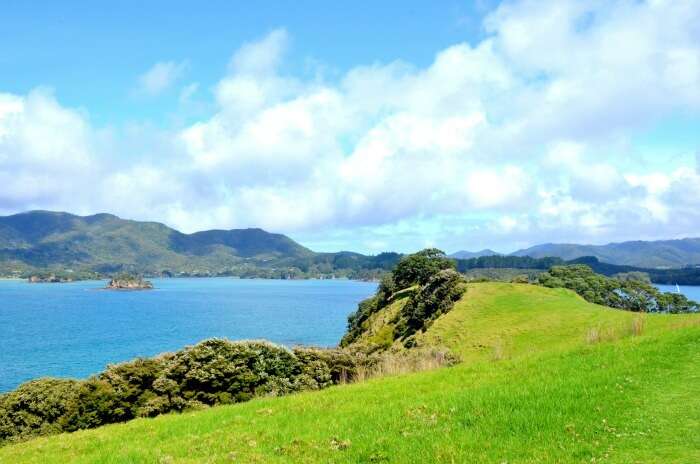 After checking out, we headed to the Bay of Islands. The drive took us almost the entire day. It was a tiring journey, but we finally made it there by evening.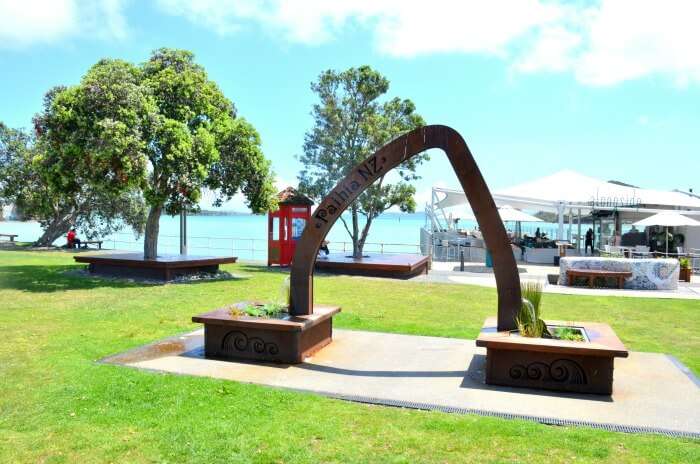 We checked into the Decks of Paihia Bed and Breakfast, which was very comfortable.
Day 3 – Day out with Dolphins and Whales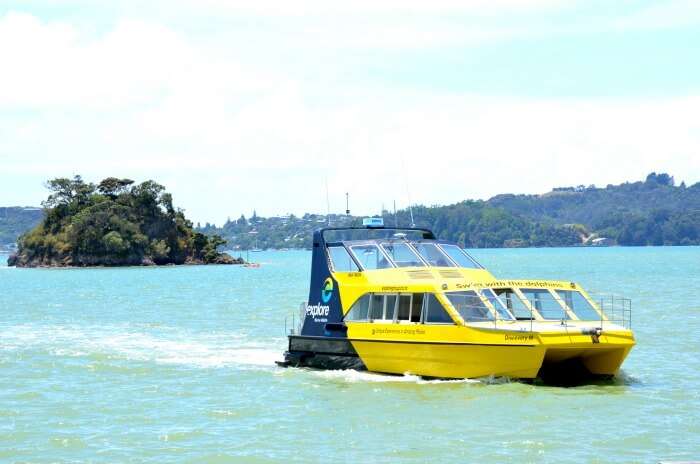 The day began at 9.30 am with the Hole Rock Cruise. We were unable to swim with the dolphins, which was slightly disappointing.

Suggested Read: 15 Fun Things To Do In New Zealand
However, dolphin and whale watching as an activity were great. The cruise ended in the afternoon at around 2 pm.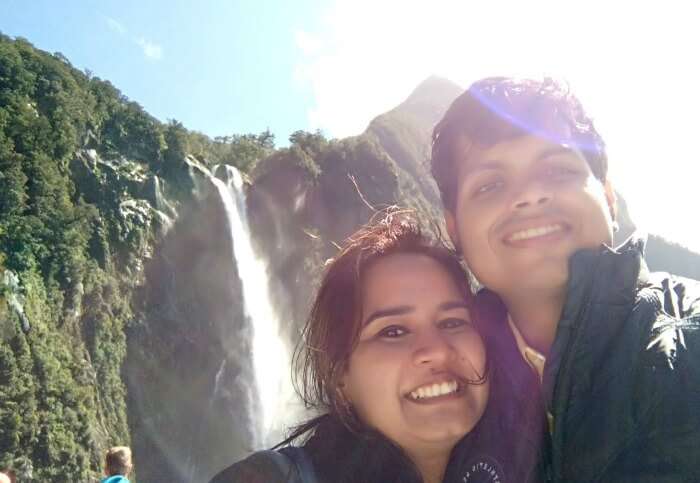 Time was also spent enjoying the stunning view at the Haruru Falls.
Day 4 – From Glowworm Caves to Rotorua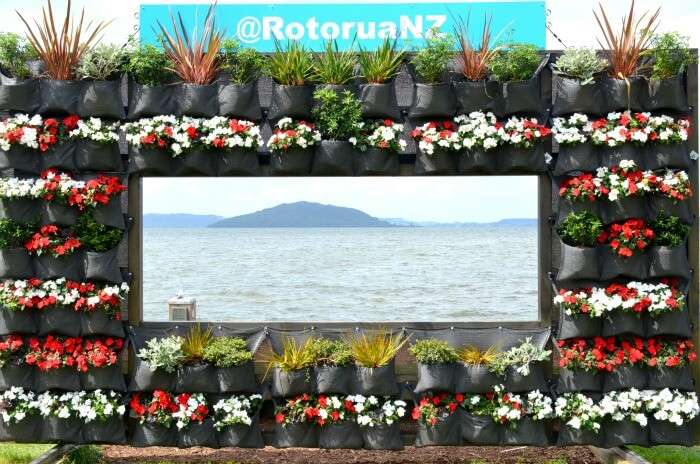 After having a filling breakfast, we checked out and then began our journey to Rotorua. The eight-hour journey was incredibly exhausting but worth the effort.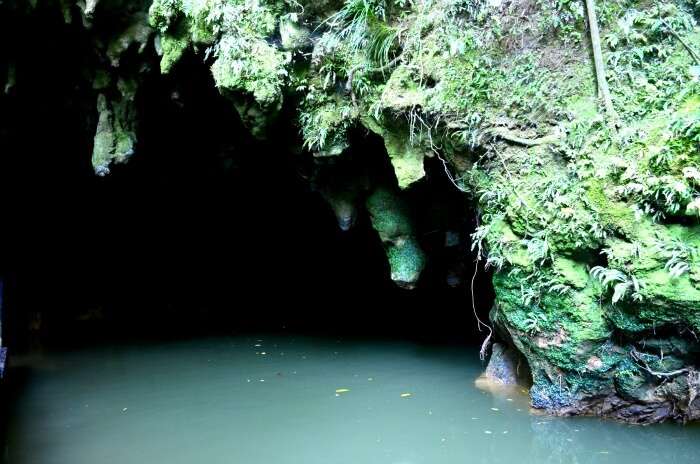 On our way, we stopped at the Waitomo Caves. These glowworm caves were enchanting and completely beautiful.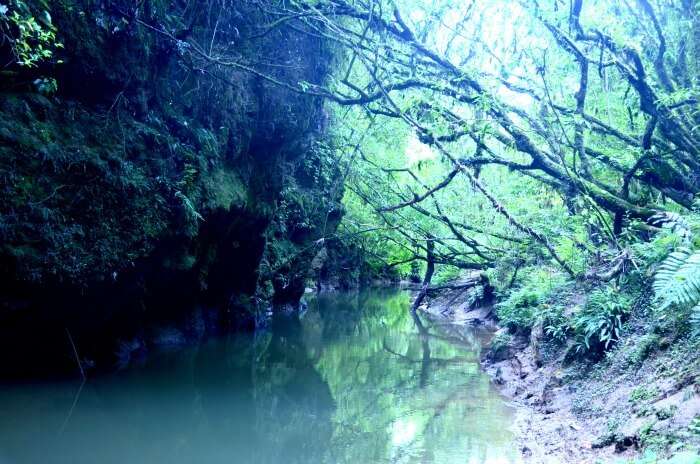 On reaching Rotorua in the evening, we checked into our studio room at the SilverOaks Resort Heritage. It was a decent motel, which was clean and well maintained.
Day 5 – Enchanted by Hobbiton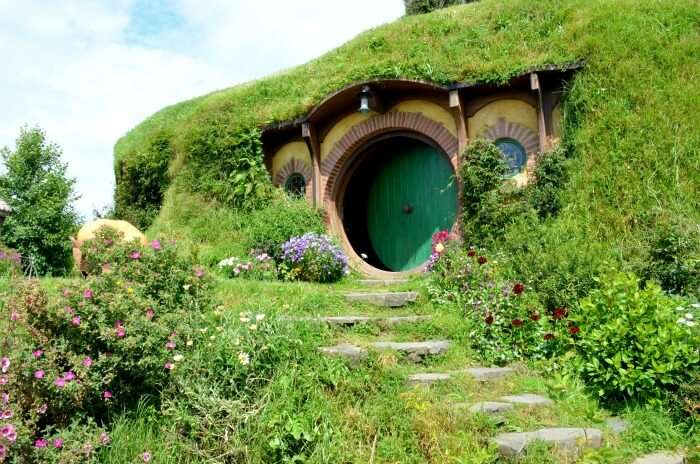 In the morning, we were picked up from our motel to be taken for the Hobbiton Movie Set Tour. The tour left us completely spellbound.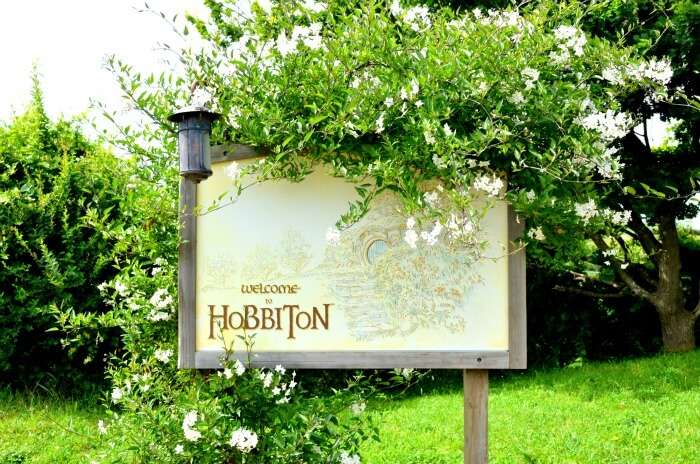 We were guided through the Mamaku Ranges, equipped with onboard commentary and a tour through the set of the Hobbiton movie. Definitely a unique experience!
We finished around afternoon and spent the remaining day exploring Rotorua. Our visit to the Rotorua Night Market was very special and incredibly enjoyable.
Day 6 – Local Villages and Champagne Pools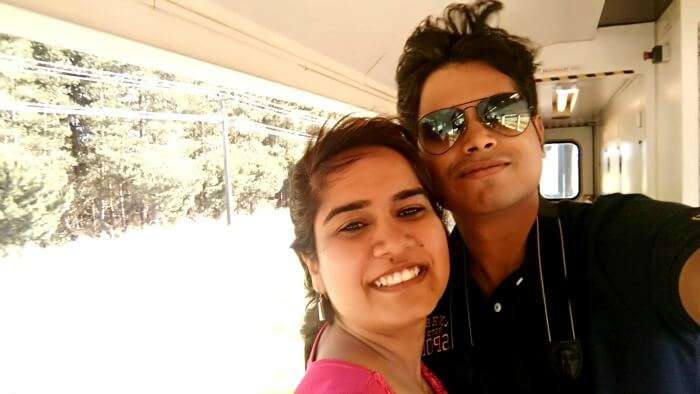 This day involved the trip to the Whakarewarewa Thermal Village. The culture of the entire locality was enticing and interesting. The guided tour and the cultural show were excellent!
The second half, we decided to go to Wai O Tapu to view the Champagne Pools. They were gorgeous and we had a great time. We came back to our hotel after an incredibly long but eventful day that both my husband and I would cherish for life!
Suggested Read: 20 Best Beaches In New Zealand For A Lazy Romantic Holiday
Day 7 – Queenstown and the Hot Pool Session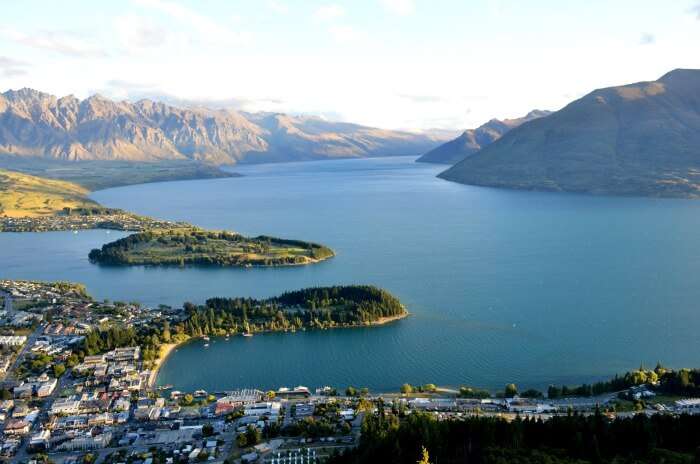 In the morning, we drove to Auckland Airport to catch our flight to Queenstown. Our arrival at Queenstown was scheduled for the evening.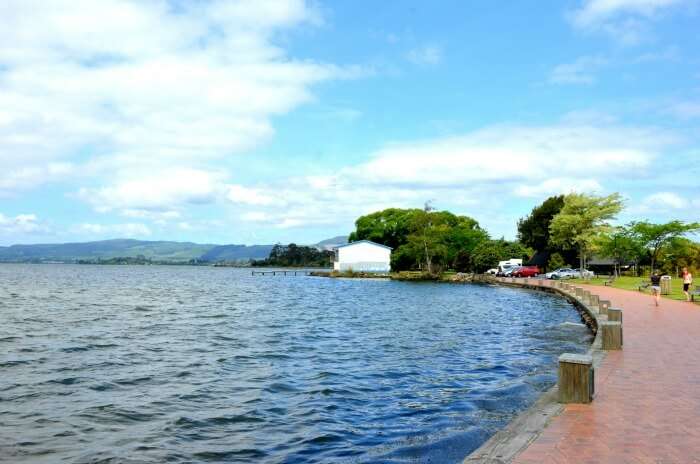 Post reaching there, we checked into our superior lake view room at Rydges. Around 9.30 pm, we reached Onsen for our hot pool session. It involved a hot pool with a mesmerizing view of nature. This was an amazing experience that I'd recommend to every honeymooner!
Day 8 – Milford Cruisin'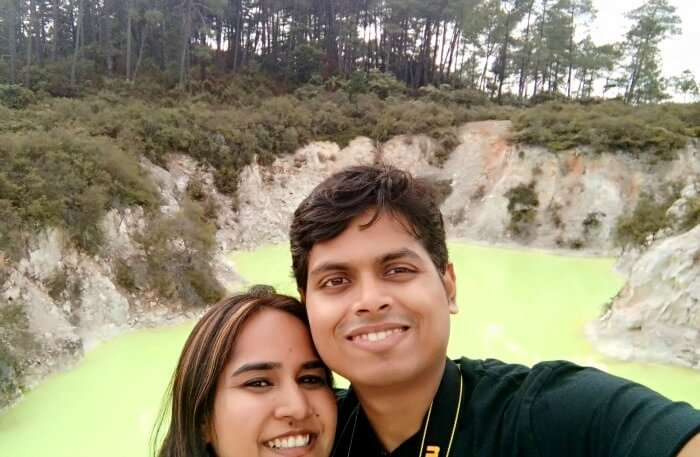 The day began on an early note at 7 pm. It was wholly occupied by the Milford city tour, but we loved every moment of it. The cruise was simply lovely. We returned to Queenstown in the evening, tired yet pleased with our experience.
Day 9 – Action-Packed Days and Stunning Skylines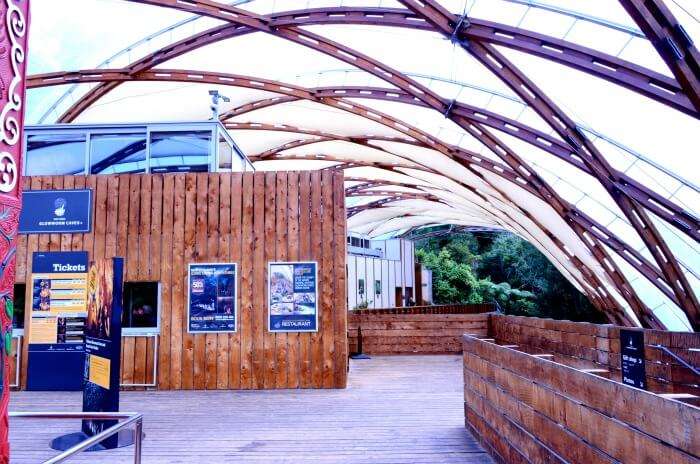 This was a real action and adventure packed day for Rohan and me. It started early, at around 8 am as we headed to the Dart Stables. We got to go on a Lord of The Rings Tour which was nice and enjoyable. The highlight of the morning was the Shotover jet ride, which added the right amount of adventure to our holiday.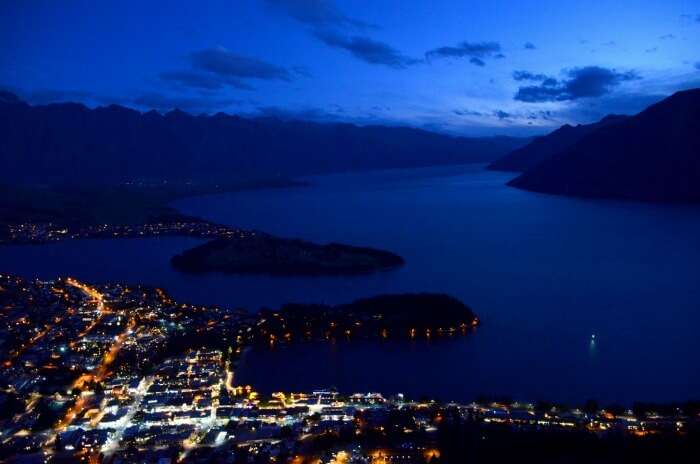 The evening was captured by the Skyline Complex where we experienced a relaxing and romantic Gondola ride in the soothing waters of the place. The night ended with a dinner at the Skyline Restaurant.
Day 10 – Bungee Jumping in the Morning, Wine Tasting in the Evening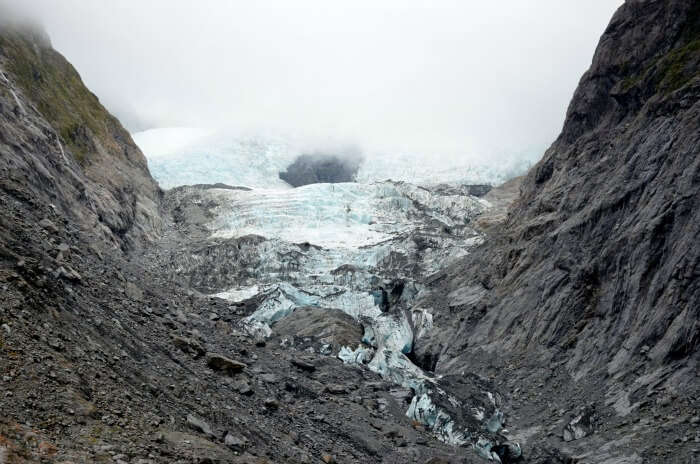 Post our checkout from the hotel, we made our way to Franz Joseph. The journey was completely enchanting with its scenic and natural beauty. We stayed in a studio room at the Bella Vista Motel.
The highlights of the day included my husband's Bungee Jumping experience and the Wine tasting session we received at the Amisfield Winery.
Day 11 – Valley Walk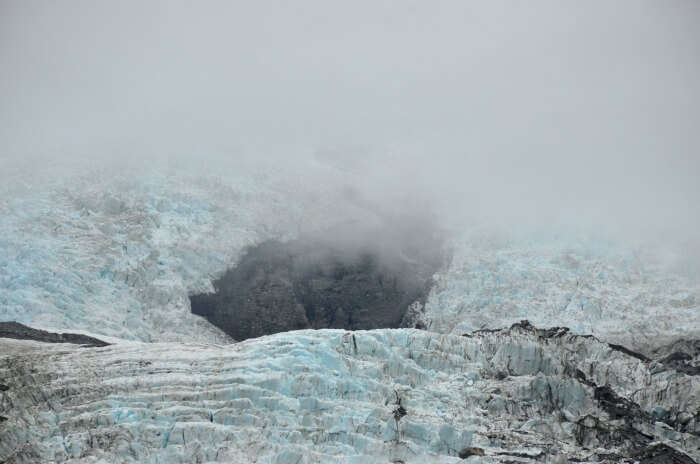 This was probably the most disappointing day of our entire two weeks. We had booked the Heli Hike, which is basically a guided hike through a glacier, with a lot of struggle. Due to bad weather, our little adventure was canceled leaving us both disheartened.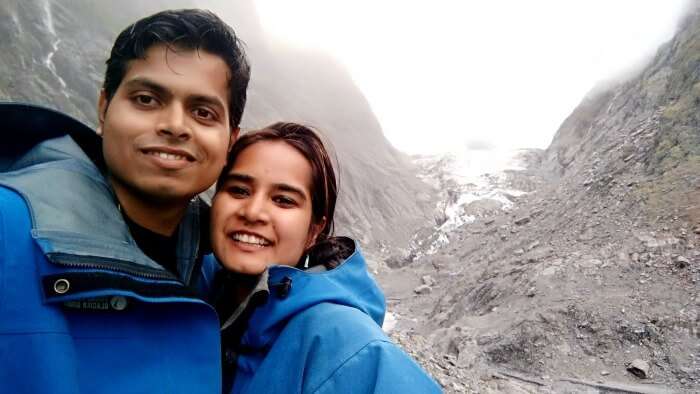 Instead, we did the Valley Walk, which was lovely too.
Day 12 – Long Drives, Stunning Train Journies, Cozy Flights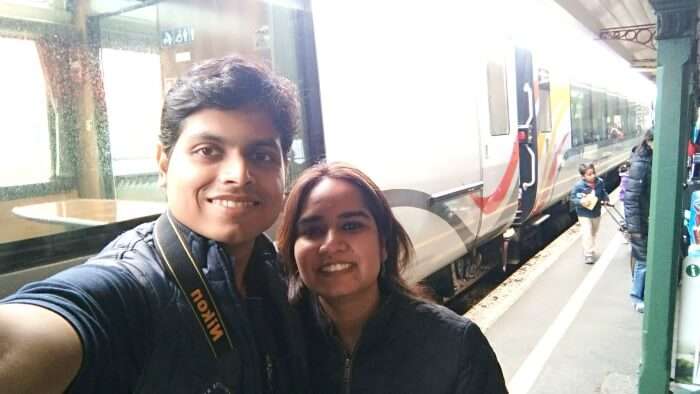 Our entire day was tiring as it was spent commuting and traveling from one place to another. We drove to Greymouth and then boarded the train to Christchurch. Next, we took a flight back to Auckland.
Day 13 – Back to Reality, Too Soon!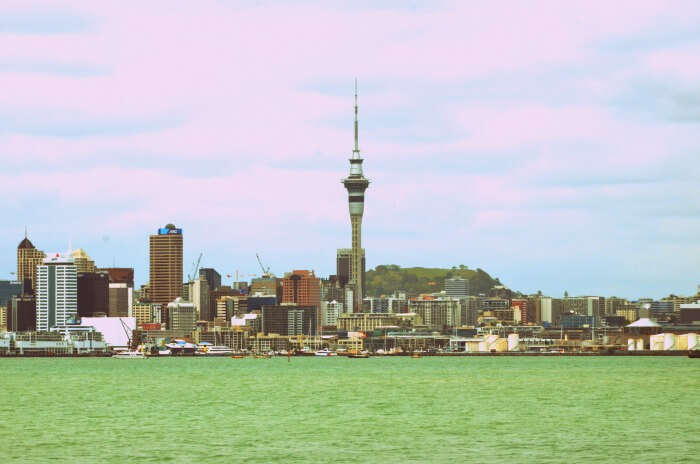 Our hotel in Auckland was slightly disappointing when compared to the others during the rest of our trip. However, the city of Auckland more than made up for it. The day involved exploring and shopping.
Sad to leave, we finally boarded our flight back to Mumbai, with one of hell of a trip. A beautiful beginning to the adventure that the rest of our lives hold for us.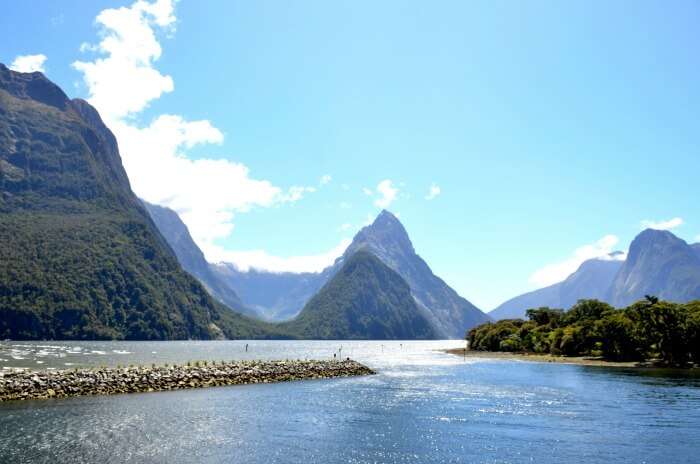 We got to see places at a comfortable pace, as we drove across the country by ourselves. This made our holiday all the more special, giving us more exclusive time with each other.
These two weeks provided us with some well-needed time together. This honeymoon trip to New Zealand gave us a bit of everything- adventure, romance, peace and enjoyment. It was definitely a piece of heaven in our otherwise hectic lives.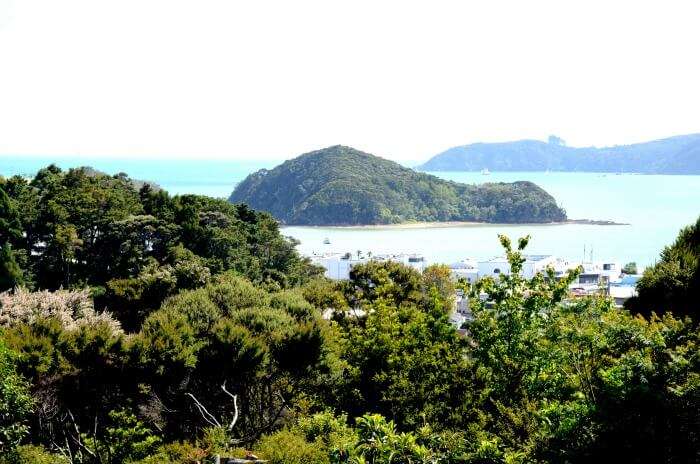 Wow Moment– Bungee Jumping for Rohan and the Onsen Pool for me
Low Moment- The hotel in Auckland. We also wanted to do a lot more but fell short of time.
Tips for Future Travelers: If driving around the country yourself, beware of parking and speeding tickets, as laws are a lot stricter there. Also, don't waste money on international roaming or taking a number from India- purchasing a local sim from New Zealand itself worked out to be a lot cheaper and convenient!
Further Read: Honeymoon In New Zealand: 12 Exotic Destinations For A Fairy-Tale Honeymoon
Inspired to go on a similar adventure with your loved one? Book your holiday to New Zealand NOW!
---
Looking To Book An International Honeymoon?
Book memorable honeymoon on TravelTriangle with 650+ verified travel agents for 65+ domestic and international destinations.
---