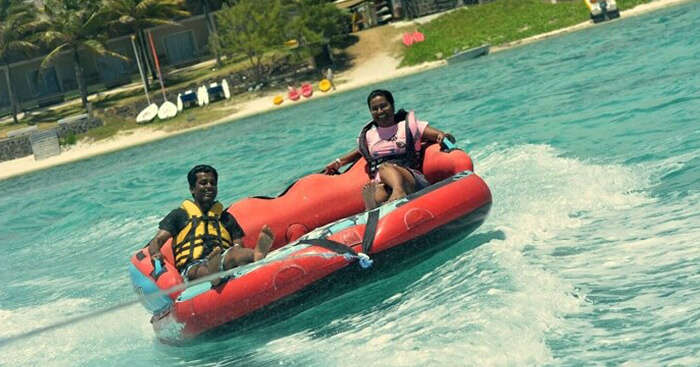 Karthik Rajagopalan talks about his perfect honeymoon trip to Mauritius. Having won INR 25000 Flat discount voucher from TravelTriangle for winning their"Ghumo Har Tyohar" contest, Karthik elaborates on why their trip was perfect value for money. His 6 day trip from TravelTriangle included sightseeing, flights, and hotels all for a cost of INR 100000. He shares his heavenly experience with us.
This was one of the most special trips I was going take. It was my honeymoon trip and like every couple, we too wanted it to be a perfect one. It turned out better.
I had heard a lot about Mauritius since everyone around me praised it for its scenic beauty, local culture, and the perfect mix of leisure, luxury, and business that it offered. Based on such a vibrant feedback, I was compelled to choose it as my honeymoon destination and I am proud to say that it was a perfect decision.
I would like share that I had also won the "Ghumo Har Tyohar Contest" organized by TravelTriangle. My write-up on why and where I wanted to travel was among the best entries and for that, I was given a flat INR 25000 discount coupon for my next trip.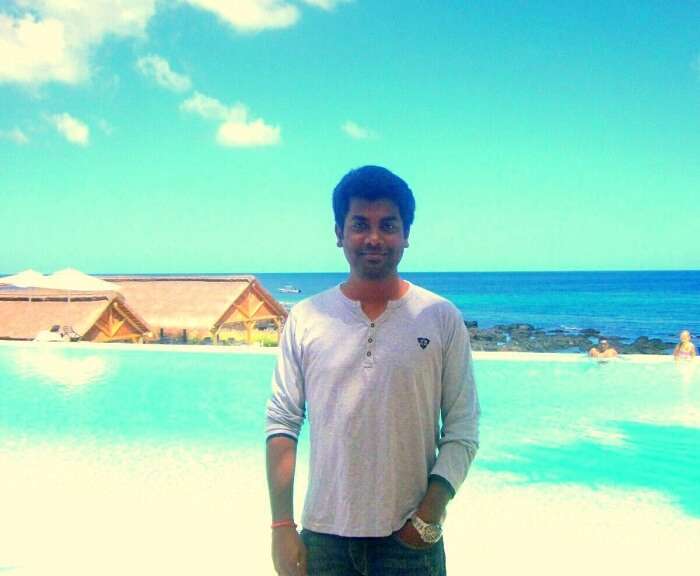 So, I checked into TravelTriangle and got in touch with multiple travel agents who gave me various itineraries and quotations as per my needs. After choosing the best one from Verma Global Travels, I was all set to go!
I would also like to mention that I did check with other travel portals like Thomas Cook etc. for quotes and the difference between them and TravelTriangle was phenomenal! Even if I remove the INR 25000 flat discount that I got, the service, price difference and value for money is still too good to be true.
Day 1 – Mauritius: Touchdown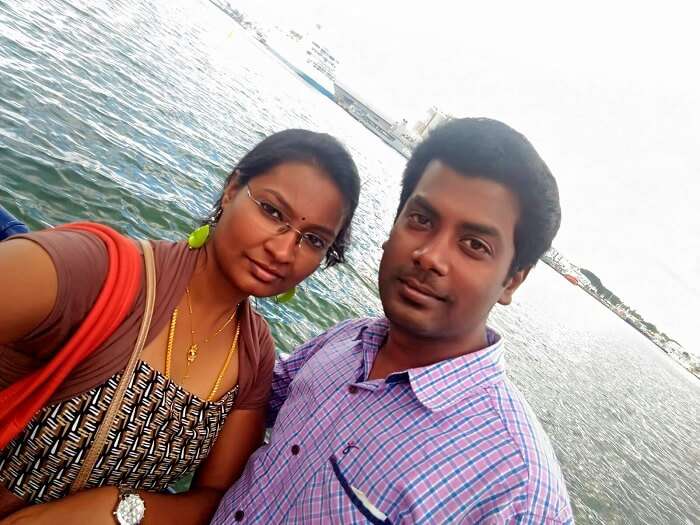 We landed in Mauritius after a comfortable flight and were transferred to the "Anelia Hotel". This turned out to be a very nice property with a staff that esteemed itself on customer feedback and excellent service. We were given a beach facing room and it was delightful to witness the endless blue ocean from its balcony. The hotel staff was eloquent and prompt in their service, the chef regularly took feedback and enquired on the food preference. It was luxurious.
Later that evening, we took a stroll on the beach and the surreal calm experience is something that cannot be described in words.
             Here's A Magical Way To Spend 7 Days In The Mesmerizing Mauritius
Day 2: Casela Nature Park – Leisure turned fun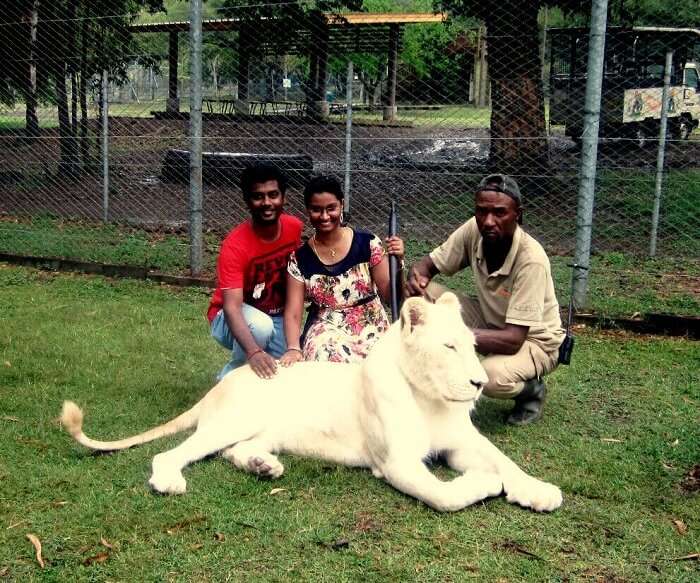 This was a leisure day for us, but we wanted to do something more. I contacted Ravi, our travel advisor from Verma Global Services, who then made arrangements for us to be transferred to the Casela Nature Park. He was kind enough to group us with a few other couples so as to bring the cost down.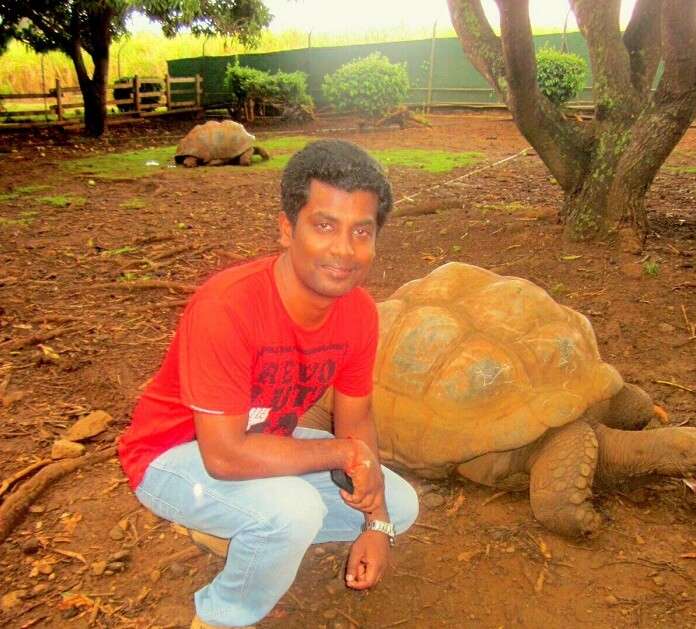 Casela Nature Park was an awesome experience. It was our closest interaction with the wild animals and we totally loved it. We did the "Interaction with the Lions" activity which allowed us to touch and stroke the lions under close supervision. It was an exhilarating experience and we were both scared and excited at the same time.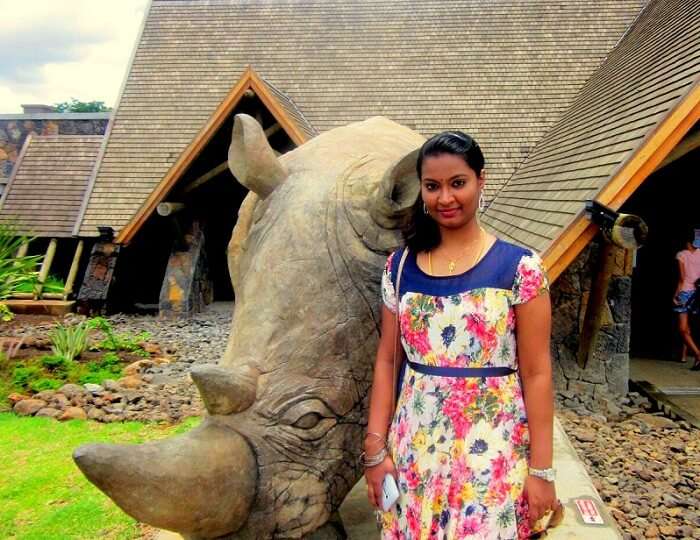 It had begun to rain and therefore, we had to miss out on a few activities, but we decided to make the most of whatever was left. So, we took a walk in the park and saw many small animals on the way including cute little tiger cubs. It was a nice experience to walk amidst nature and animals and I will always remember the serenity that it offered.
                                     33 Things To Do On Mauritius Honeymoon For A Ultra-Romantic Affair In 2022
Day 3: South Tour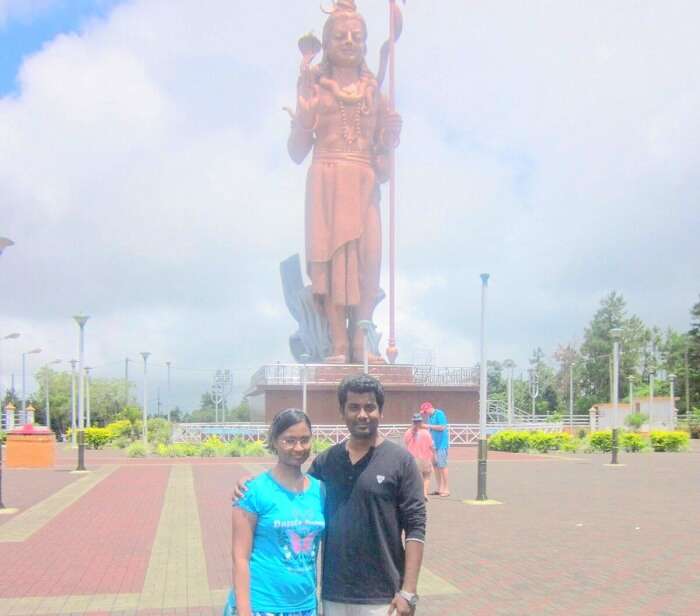 We did the south island tour on this day. First stop was a ship building factory, where they showed us how the individual parts of the ships are made by hand and assembled. This was an interesting experience and there was a model ship retail shop outside the factory too. Next was the beautiful Shiv Mandir that had a massive Shiva Idol on the outside. We enjoyed this spiritual experience and felt happy to know that our journey was now blessed.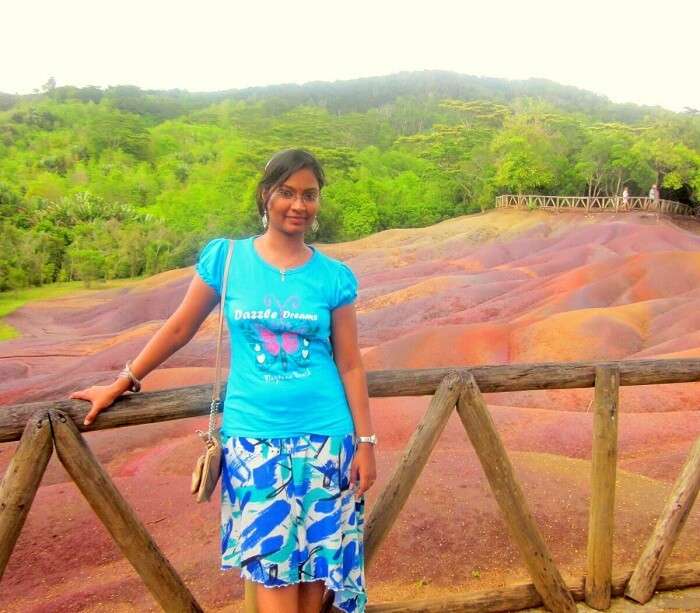 Post lunch, we were taken to the Trou Aux Cerf, the crater of an extinct volcano which turned out to be an average experience. We also went to the Chamarel and saw the different colored earth, and the waterfalls.
Later in the evening, when we had more time, we hired a two wheeler and went exploring the vicinity on our own.
Day 4: Ille Aux Cerfs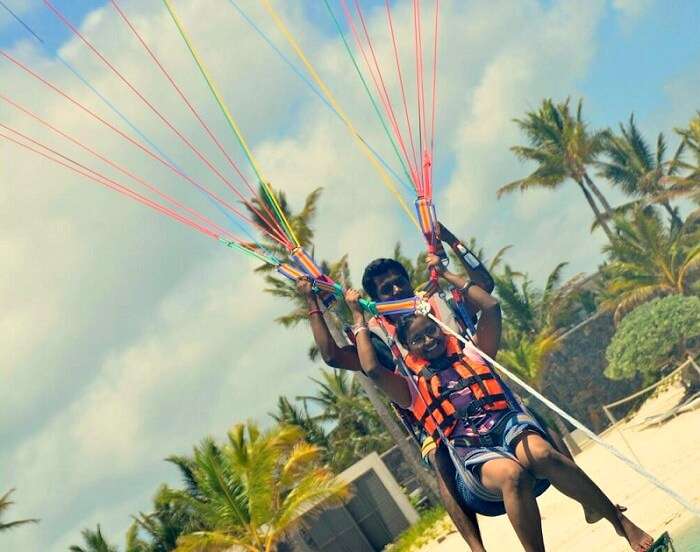 This was the best day of the trip. Ile Aux Cerfs proved to be a fun-filled adventure, that will never be forgotten by either of us. We were taken to an island for water sports activities and since I did not want to miss this once in a lifetime experience, I chose the maximum number of rides we could do.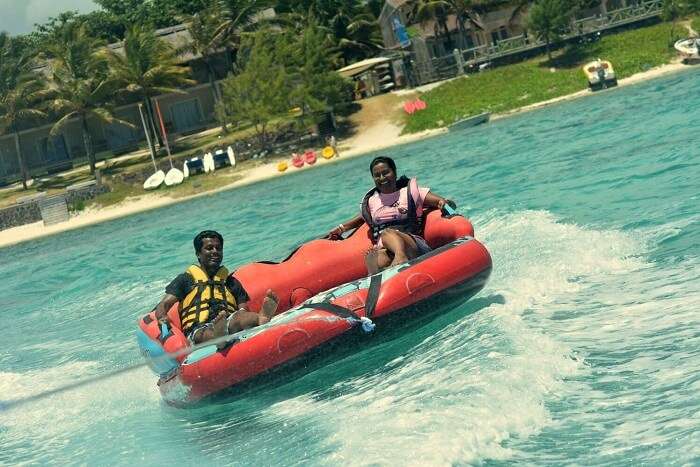 The first one was the Banana boat ride which turned out to be an exciting yet a scary experience since there weren't any safety belts or anything involved. Next was Parasailing, which was simply mind-blowing. The view from the top was mesmerizing and my wife and I could almost see the whole island from there. It was a magical feeling to float in the air. We also enjoyed the speedboat ride, which again proved to be an exhilarating experience. Our lunch on the island was included with the tickets after which, we were dropped back to our hotel. Later at the hotel, we went out and roamed around the beach for a bit. In the evening, we enjoyed a multitude of cocktails served to us at the hotel. This day was simply perfect!
            12 Exciting Water Sports In Mauritius For An Out-Of-The-World Experience In 2022
Day 5: North Tour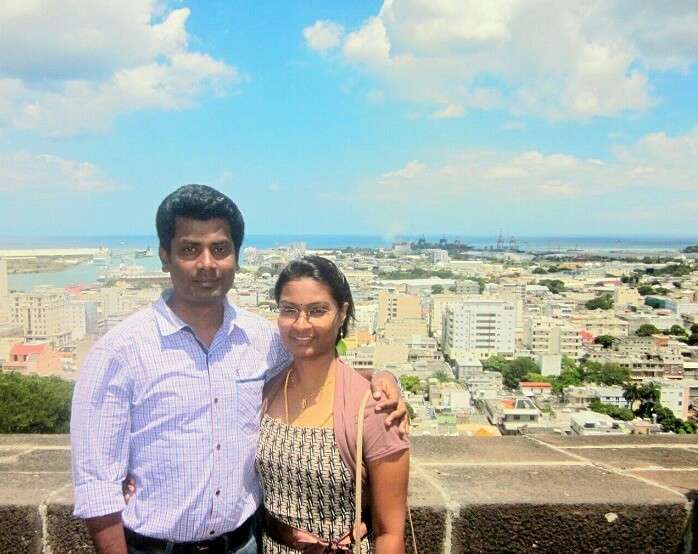 We explored the north island of Mauritius this day. We were taken to Port Louis and it was here that the shopping spree began. There was a shopping hub in the capital city and my wife and I left no opportunity to grab as many things as possible. Our tour guide had also given us special food vouchers that got us discounts at select restaurants in the city. The meal was nice and sumptuous and later when we were done clicking photographs, we were transferred back to the hotel.
           Palm-fringed White Sand Beaches Were Sheer Bliss On Our Honeymoon Trip To Mauritius
Day 6: Shopping and Romance

This was again a leisure day but instead of relaxing, we decided to go to the Cascavelle Shopping Village. This was a good shopping experience and we found all kinds of local things to pick up.
That evening in the hotel was really special since the hotel had organized a candlelight dinner for us.
The amazing candlelight dinner was divine. Everything was organized just for us and I loved how we were given special a la carte items as per our preference and the cake. Everything was beyond perfection. We shall never forget this dinner.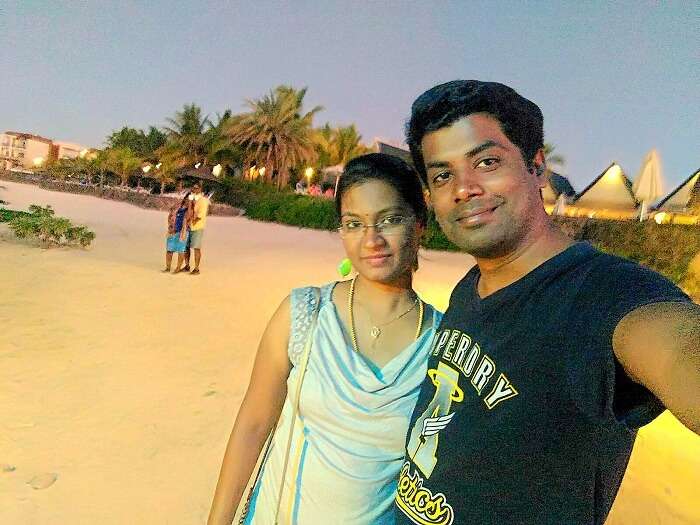 I would like to give a special mention to the hospitality of the hotel staff and chef who were constantly concerned about our preferences and making everything special and personalized.
          Shopping in Mauritius In 2022: 12 Spots That Offer Both Luxurious & Crafty Items!
Day 7: Going back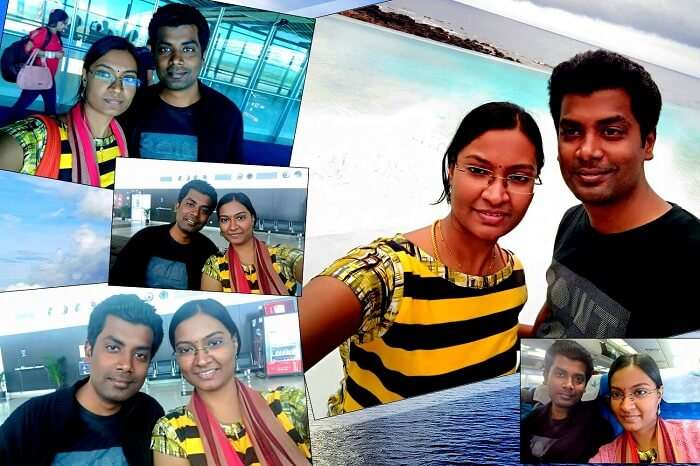 This was our last day and the flight to India was scheduled for the evening. To pass time, we had decided to explore the nearby surroundings but our designated driver didn't turn up. Halfway on the road, we decided to go back to the hotel only. After some photography, we were transferred to the airport and that is how the journey ended.
Mauritius for us turned out to be a worthy destination in every way. Its natural beauty mesmerized us, we thoroughly enjoyed the water sports, and the sightseeing and shopping added a nice modern flavour to the whole trip.
This honeymoon trip was fantastic and we will cherish the memories in our heart.
High Points – Anelia Hotel and its hospitality, Shiv Mandir, Port Louis and shopping, Casela Nature Park, Ille Aux Cerfs, Cascavelle Shopping Village, prompt services and tour organization from Verma Global Services, and finally the candle light dinner.
Low Points – The driver didn't turn up on our last day when we wanted to do some sightseeing on our own.
Tips to future travelers – Don't miss out on the water sports activities and do visit the Casela Nature Park. Mauritius in totality is heavenly, go for it!
Witness the alluring beauty of Mauritius on your honeymoon. This place is sure to mesmerize you with its natural beauty. Feel the honeymoon magic in amidst of nature! Book your holiday to Mauritius right away.