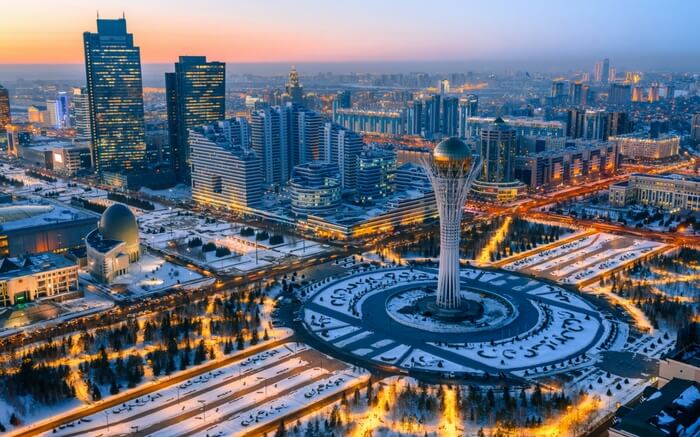 From the Altai Mountains in the East to the Caspian Sea in the west and Russia in the north to China in the south, Kazakhstan in Central Asia is also termed as the world's largest landlocked country. An array of majestic canyons, seamless deserts, arid plains, colossal glaciers, and ancient structures account for popular Kazakhstan tourist places making it a year-round destination. For the kind of subdued vacation paradise that it is, Kazakhstan must be on your bucket list soon.
Being the ninth largest country in the world, Kazakhstan is wide to an extent that it encompasses 5 climate zones and has 2 time zones. Having said that, it is the geographical diversity of the country that accounts for ultimate travel experiences. As you plan on making an extensive itinerary, you must jot down all the popular places to visit in Kazakhstan that are significant historically and offer a multitude of activities. Some of the major division in Kazakhstan are Almaty, Astana, Central Kazakhstan, Eastern Kazakhstan, Northern Kazakhstan, Southern Kazakhstan, and Western Kazakhstan. Head to these popular Kazakhstan points of interest and experience Central Asia like never before!
Suggested Read: Trans Siberian Railway: World's Longest Rail Network That Crosses 8 Time Zones Across 9300 Kms!
Here are the 7 best Kazakhstan tourist places that would evoke a strong wanderlust in you right away!
1. Astana – The changing face of Central Asia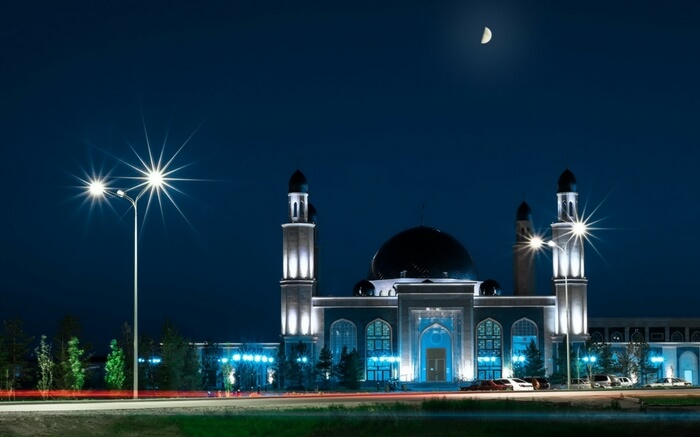 The wonderful capital city of Kazakhstan stands as the living example of the modernized nation and presents popular Kazakhstan tourist attractions. With plenty of corporate business centers and multi-storey buildings around, the architecture of this city will mesmerize you for sure. Catch the magnificent panoramic view of the Astana city from the top of the 105-meter tall Bayterek Tower or visit Duman Recreational Complex which is the ultimate pit-stop for all the art lovers, there's a lot to do in Astana.
Museum of Miniatures and Seaquarium is the ideal place of attraction for all nature enthusiasts where over 2000 species of sea animals from different parts of the world can be spotted. Don't forget to cover Ak Orda Presidential Palace and Astana-Arena Stadium on your day trip.
Popular tourist attractions in Astana: Bayterek Tower, Khan Shatyr, Palace of Peace and Reconciliation, National Museum of Kazakhstan, Nur-Astana Mosque, City Park, Independence Square and Kazak Eli Monument, Assumption Russian Orthodox Cathedral, Hazrat Sultan Mosque
---
Looking To Book An International Holiday?
Book memorable holidays on TravelTriangle with 650+ verified travel agents for 65+ domestic and international destinations.
---
2. Almaty – Kazakhstan's biggest cultural hub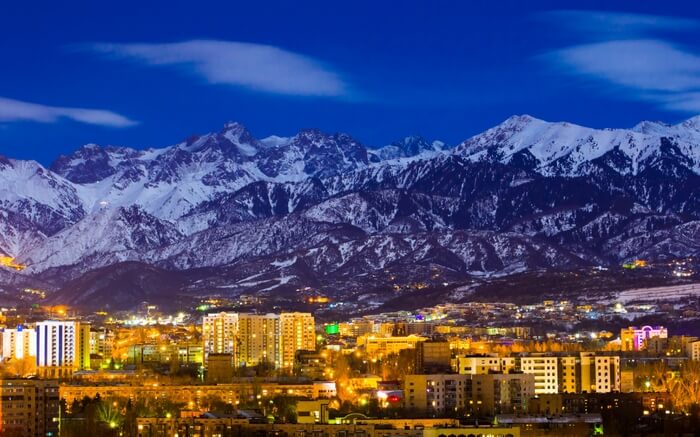 Set in the foothills of Trans-Ili Alatau mountains, Almaty is known for its gorgeous setting and picture-postcard outdoor. Snow-capped mountains guard the city and make for the best backdrop ever! Moving on to the city attractions, the Central State Museum here holds special importance because of the rich cultural heritage it houses. Until 1997, the city was capital of Kazakhstan but still remains a hot favorite with top Kazakhstan tourist places.
You can spend a day sipping on nature's grandeur or go around shopping at Zelyony Bazaar or Dostyk Plaza if at all you are keen on exploring the local specialties of Almaty. The Green Market is the popular place to procure fresh fruit, meats, clothing, and household goods. Moving on, there is a lot of art galleries around for those who are really into history and art.
Popular tourist attractions in Almaty: Beatles Statue of Almaty, Charyn Canyon, The Last Wild Apple Forests, Big Almaty Lake, Kok-Tobe Hill, Kolsai Lakes, Almaty Central Park, Lake Issyk, Central State Museum of Kazakhstan, Panfilov Park, and The Arasan Baths
3. Aktau – Pretty town by the Caspian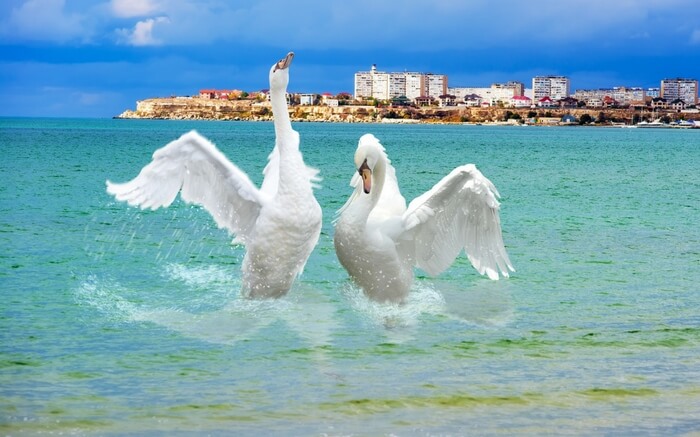 The almost 40-year-old city overlooking the great Caspian Sea is a fascinating beauty. It is here in Aktau that one can spot some of the rare Kazakhstan tourist attractions and more of ancient architectural ensembles. Cultural centers, concert hall, cinemas, and libraries from ancient times are spread all over the city and must be explored for a local feel of the place.
You can also stroll Aktau city streets for hours admiring the architectural ensembles, green alleys lined with poplars and acacias, emerald-green lawns, and parks. Got more time to spare? Fill it with some fun-filled moments at the Skating Rink and Puppet Theatre.
Popular tourist attractions in Aktau: World War II Memorial, Botanical Garden, Regional Museum, Costa Cafe, seafront, Taras Shevchenko Statue, multi-colored mountains in Altyn-Emel National Park
4. Taraz – Welcome to the ancient city in South Kazakhstan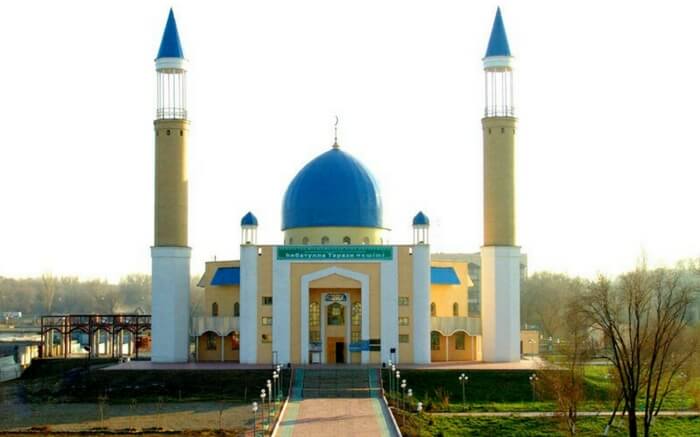 Image Source
If you are into ancient sites, mysterious places, and admire ruins, head to Taraz. The place holds plenty of secrets from the past century and is indeed one of the popular Kazakhstan tourist attractions worth your time.
Visit Babaji-Khatun Mausoleum for its distinct sixteen-ribbed conical dome or plan an excursion to Talas River in the south near the border with Kyrgyzstan. Taraz is a historical city and one of the popular places to visit in Kazakhstan for every tourist.
Popular tourist attractions in Taraz: Akyrtas, Stonehenge, Mausoleum is Sha-Mansur, Aisha Bibi Mausoleum, Aisha Bibi village, Taraz Regional Museum, Shakhristan Market

Suggested Read: Delhi to London By Road: These 3 Indian Super Moms Drove Across 17 Countries in Just 95 Days
5. Lake Balkhash – The 15th largest in the world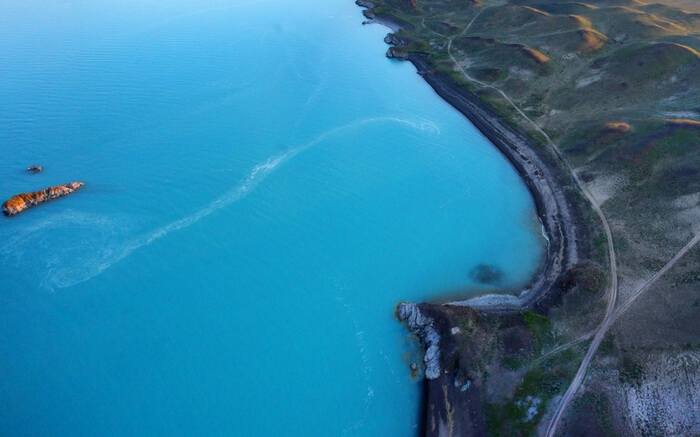 Located 600 miles to the east of Aral Sea, the lake is a major source of hydroelectric projects in the country and a notable Kazakhstan places to visit. The lake is high and rocky towards the northern banks and one can spot plenty of ancient rock-cut traces there. Lake Balkhash once was a prominent place of breeding for marine life that included as many as 20 species of fish.
Over the period, some of the species died owing to the depreciating quality of lake water over the period. Sazan, sturgeon, eastern bream, pike, and Aral barbel are of the fish species reintroduced into the lake.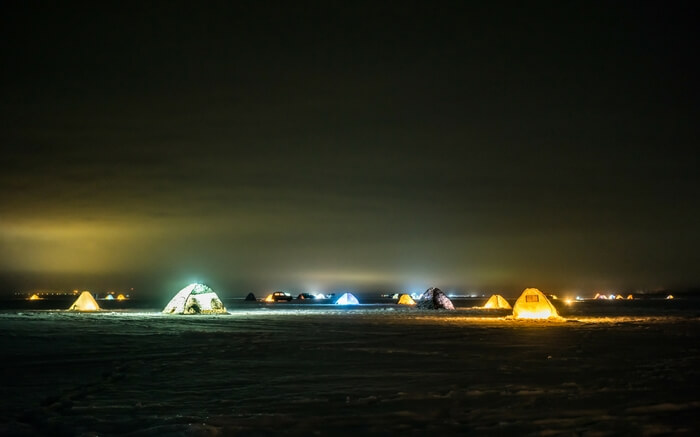 Qaratal, Aqsū, Ayagoz, and Lepsi rivers feed the eastern part of the lake. The water of the western part of the lake has been comparatively better than that of the eastern part which is salty. Visit this place to find the ancient rock miniatures in the low lying areas.
Popular things to do near Lake Balkhash: Camping and winter fishing
6. Baikonur – City of spaceport, rockets, and spaceships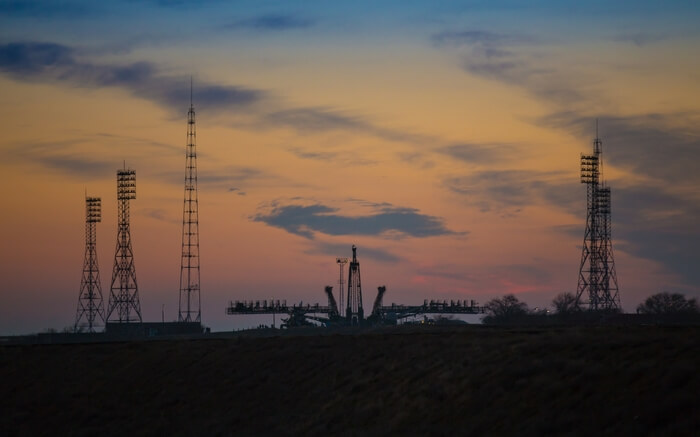 Administered by Russian Federation, Baikonur is the world's oldest and largest space launch facility. Baikonur Cosmodrome was one a secret missile testing site that happened to be a strategically important place for Russians.
The desolate desert steppe of Kazakhstan was once the launchpad for Vostok 1 spacecraft in which Yuri Gagarin first set for the moon. If you a history and space technology buff this place has plenty of attractions that would excite you.
Popular tourist attractions in Baikonur: Cosmonaut Grove, Baikonur Cosmodrome, Yuri Gagarin statue, Tribute to Yangel, and Nedelin catastrophe
7. Semey – An ancient & historical city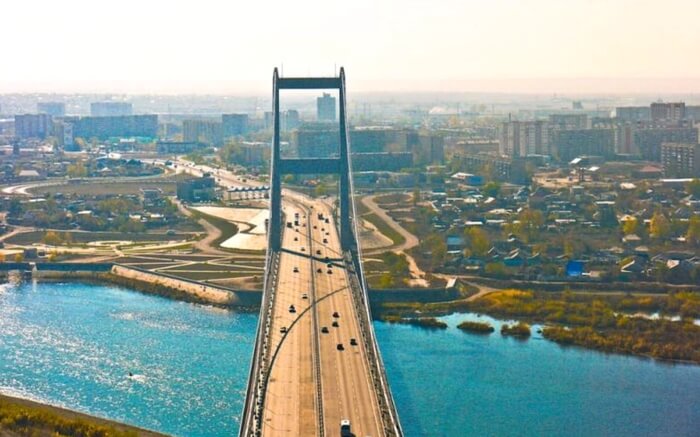 Image Source
Semipalatinsk, now known as Semey, is another renowned city in the eastern region that presents popular Kazakhstan tourist attractions. The city is also epitomized by the fascinating architecture and the monuments that it has preserved from ages ago. In fact, there's a lot of places with architectural and historical monuments around and must be visited during a trip to Semey.
The best of Russian art can be seen at the Museum of History and Local Study and Nevzorov's Art Museum. Places like these make for popular Kazakhstan point of interest for history enthusiasts.
Popular tourist attractions in Semipalatinsk: Dostoevsky Museum, Nevzorov's Art Museum, Tarnybai Kaukenov mosque, Orthodox Resurrection church, and 'Stronger than Death Monument' – in memory of victims of Semipalatinsk nuclear testing ground.
From the angling and crisscrossing skyscrapers to age-old monuments, and from gothic buildings exuding colors to the dreamy setting of town by the Caspian, every popular tourist attraction in Kazakhstan is so photogenic. Don't miss to treasure this beauty nestled in the heart of Asia!
i) What are some interesting places to visit in Almaty?
Big Almaty Lake, Kok-Tobe Hill, Kolsai Lakes, Almaty Central Park, Lake Issyk, and Central State Museum of Kazakhstan are some of the interesting places to visit in Almaty.
ii) What is the best time to visit Kazakhstan?
April-October is the best time to visit Kazakhstan.
Further Read: Dare To Embark On These 20 Electrifying International Road Trips From India
---
Looking To Book A Holiday Package?
Book memorable holidays on TravelTriangle with 650+ verified travel agents for 65+ domestic and international destinations.
---
Comments
comments