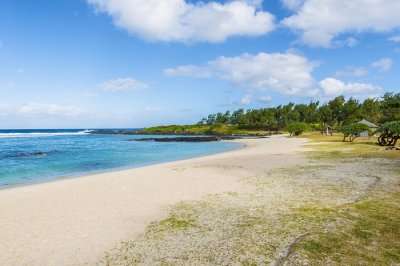 If your next travel destination list includes Mauritius, you simply cannot ignore La Cambuse Beach. Situated within a couple of miles from the SRR International Airport, this is one amazing places to be. However, it is quite sad that in spite of having an outstanding natural scenario, the beach is not very frequently visited by the local people or even by the travellers. But that just gives you all the more reason to plan your next trip here.
Take a look at this little guide that'll help you plan a perfect staycation at this gorgeous beach with your loved ones.
About La Cambuse Beach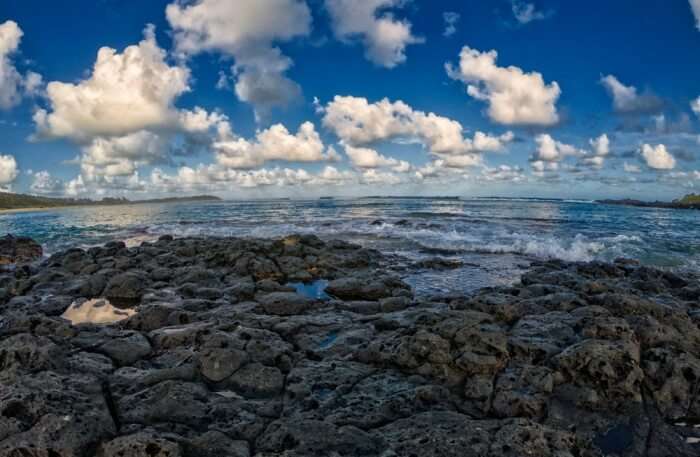 La Cambuse Beach in Mauritius is a place where if you take a walk along the beach line you will be transported into the time before all of this modernized culture had taken place. If you are a keen diver then this is the place where you can satisfy your thirst for diving in an Ocean which is crystal clear. Also, the option of hiking is always available as the mesmerizing Rocky background will provoke you to take a trip into it.
Must Read: 12 Exciting Water Sports In Mauritius For An Out-of-the-world Experience
Best Time To Visit La Cambuse Beach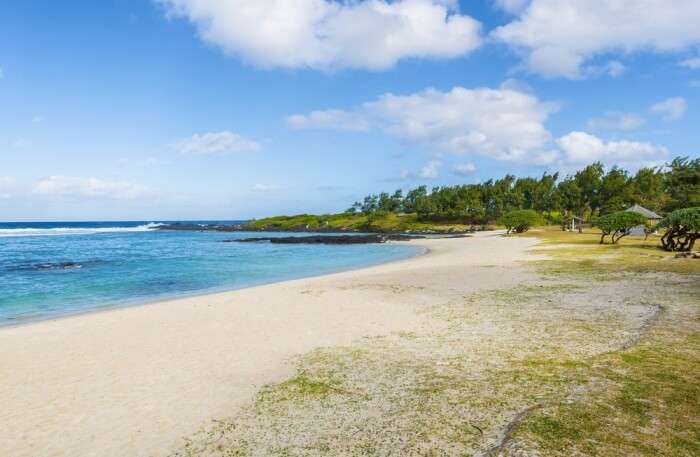 Most of the tourist and travel experts have speculated that the beach is so beautiful that you should definitely not miss the sunrise and the sunset in it. Apart from the sunset in the morning you can go there between 9 to 11 a.m. and in the afternoon 1 to 4 p.m. as you can see it is La Cambuse Public Beach, roaming there nude is strictly prohibited but one can easily go topless and let the sun get absorbed in their body while lounging in the beach.
Weather In La Cambuse Beach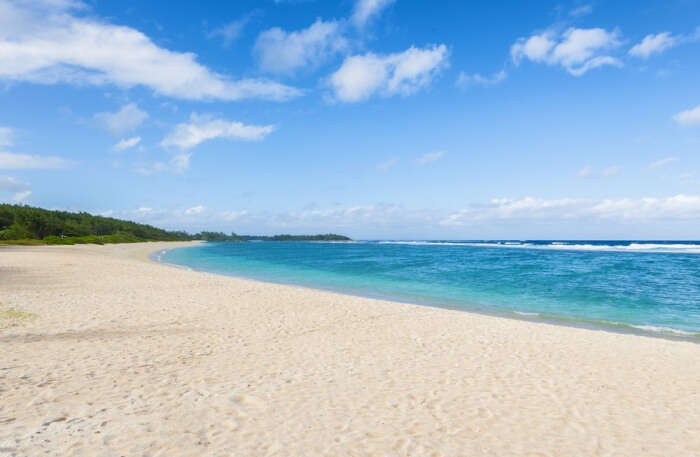 There is no report of devastation due to weather in La Cambuse Beach, Mauritius, so normally you can expected really good weather over there. In summer it is obviously better as the beaches are the places where we head towards the warm season. You can hang out in the nice weather video friends and family and make the best out of your vacation.
Suggested Read: The Best Of Mauritius Food: Infused Richly With The Indian Cuisine
Places To Stay At La Cambuse Beach
Situated in the Blue Bay, La Cambuse is a place in which where ever you stay the beauty of the surrounding make you stay really beautiful. We have made your work is your as here are some of the best places where you can stay without any kind of Hansel and you will enjoy the fullest.
1. Blue Bay Beach Apartment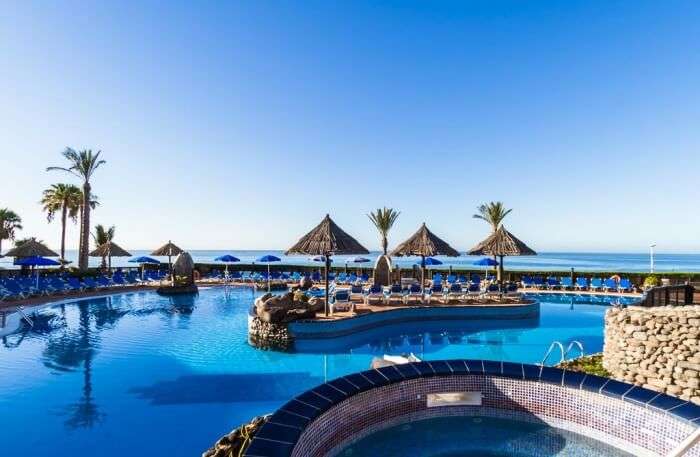 The first comes in this list is the Blue Bay Beach Apartment isn't it really nice that you are on your vacation and you get an apartment for you and your family? You can stay here and I really low price and if you have already done your booking send you to want to cancel it is completely free they won't charge anything. Most of the tourists have appreciated the cleanliness and the good service they provide. There are two large bedrooms in which 5 people can fit in very easily, with two attached bathrooms. The stay per night cost in here is approximately 2810 rs.
Suggested Read: 10 Reasons To Visit Mauritius That Will Convince You To Book Your Tickets Right Away!
2. Le Jardin De Frangipane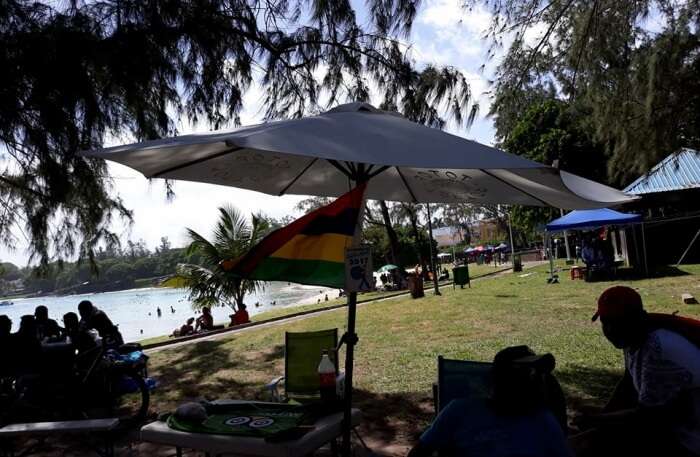 This is a Homestay where you will find all the facilities and get the homely environment which is very necessary for a vacation. You will have to extensively care hosts who will take care of your requirements. The only problem the case have mentioned about the place is the space problem as the rooms are not always that much large how you expect. There is only one bedroom for two people and a bathroom along with it. In here charges per night are approximately 2.5 k.
3. Villa Bella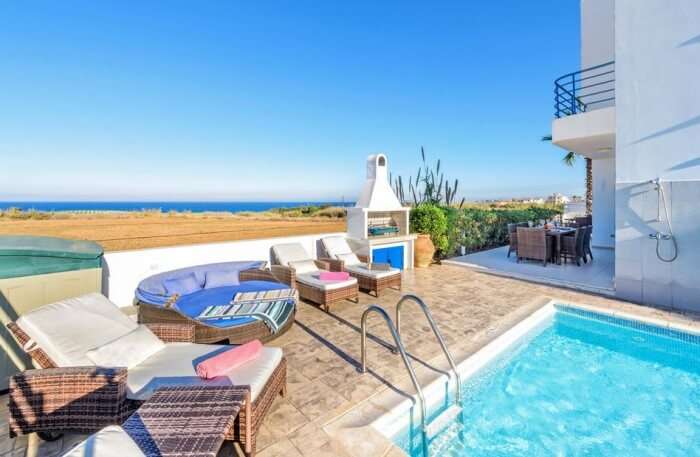 One of the key amenities that you will get in here is dryer and also the room is very luxurious. The Tourist who has stayed in here previously rated the place really high for its cleanliness. Wi-Fi and other necessary facilities are there and it is very easy to locate this place so you won't have any problem in finding it. There is only one bedroom containing a double bed and bathroom. The place is fit for two people to stay. For here you will have to pay approximately 4K per night the price is a little bit high from the rest of the places.
Suggested Read: Head To Mauritius On A Budget Trip To Explore The Exotic Country In All Its Glory!
4. Studio 'LE FILAOS'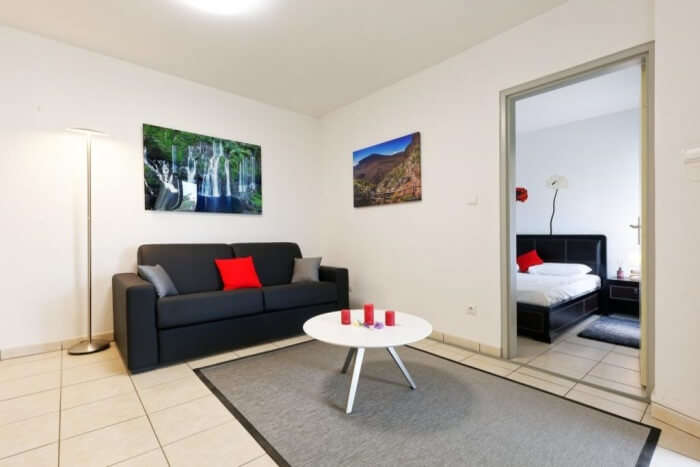 The place is really quiet so if you are looking for a holiday why you don't want to get disturbed by others then this is the bright places for you. The bungalow fully air-conditioned and have all the necessary elements like the kitchen, refrigerator and electrical appliances available for you. The room has two single bed and attached bathroom. The price approximately for staying in here is 3.5 k per night.
5. Shona Apartments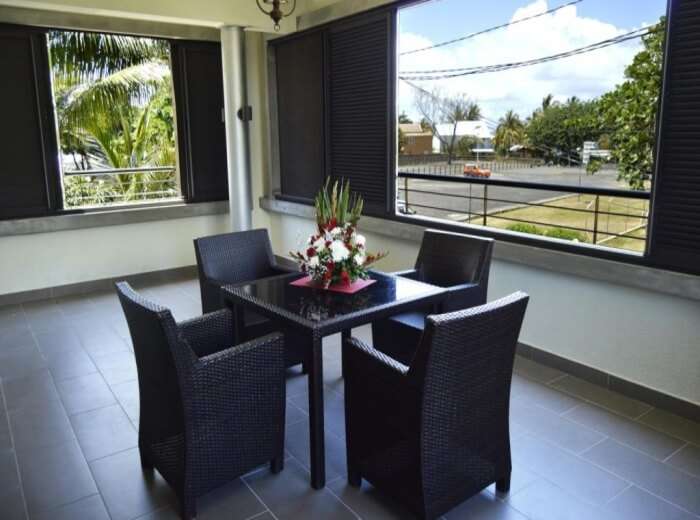 Don't you want to select a place which has maintained its reputation and has got most of the five stars from their guests? This is a place like that where you will find all the luxuries and best treatment from the staff.The place contains spacious three large bedrooms, a fully equipped kitchen and also of the large living room. The price for staying here is approximately 5K per night.
Suggested Read: Grand Bassin: All You Need To Know About The Holy Temple In The Heart of Mauritius
Tips For La Cambuse Beach
If you get the right tips for a place then your vacation becomes two times more interesting. So when are you at this beach in the Mauritius you can sorry do some special things.
Like you can go for a trip of fishing order Rock climbing because the weather and the environment are very much fit for them.
You can plan a small picnic with your family as it is a public beach and you are a pretty much active water sports for your time pass.
If you are heading towards the beach with your partner then it is suggested that you choose sunrise or sunset because of weather is really beautiful as soothing at that time.
Further Read: Mauritius Vs Maldives Vs Seychelles Infographic: Which Is Your Ideal Holiday Paradise?
So after knowing everything about the beach, you must plan to get there for your next holiday. Just make sure that you plan your trip to Mauritius with TravelTriangle well in advance and include all the top experiences in your itinerary so that you miss out nothing! Make sure you pack a little extra in case you decide to change your mind and extend your stay!
People Also Read
Biyadhoo Island Melasti Beach Railay Beach
---
Looking To Book An International Holiday?
Book memorable holidays on TravelTriangle with 650+ verified travel agents for 65+ domestic and international destinations.
---