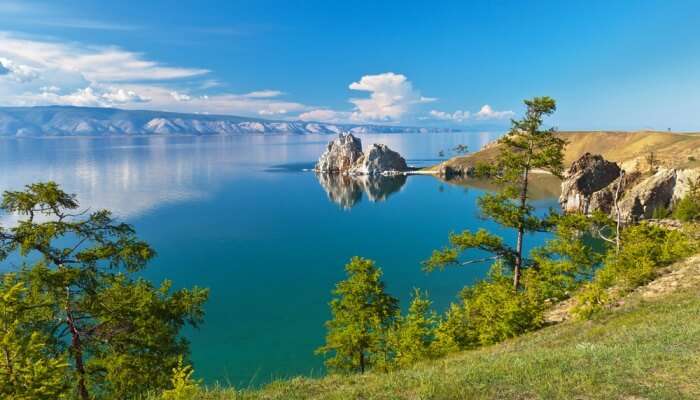 Lake Baikal is the largest and oldest lake of the world that consists of 80% freshwater of the world. The lake is a home for many people and animal species. The lake surrounds the rocks of Olkhon Island which makes the overall place a mesmerizing one. The best season to visit Lake Baikal is from December to April. It is not only a place for tourists but for scientific researchers.
About Lake Baikal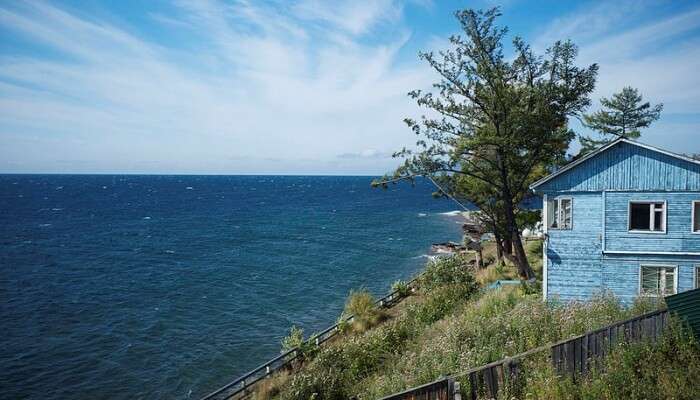 Lake Baikal is the largest freshwater lake in the world with 23% of fresh surface water. Baikal is formed as a rift valley which makes it the deepest lake with 1642m depth. It is also a shelter for Buryat people who are staying near the lake and for a lot of animal and plant species. Many governmental organizations and research institutes are carrying out their natural research projects on this lake. The tourist attraction also offers various activities according to their seasons.
Being one of the famous tourist attractions, there are a lot of hidden facts about Lake Baikal that people across the world are not aware of. Let's dig out some interesting facts about the lake.
1. Researchers are not able to determine the exact age of the Lake Baikal as lake exists till 10-15 thousand years and then slowly it dries out.
2. Due to the continuous rifts, it is still expanding by 2m each day. The researchers have named it as 'small ocean' because of its large size and increase in water level.
3. Being formed in the heart of the rift zone, as the transformation continues, earthquakes still occur around the lake.
4. The early tribe in the area was Kurykans, the Siberian tribes that inhabited in Lake Baikal in the 6th century.
5. In 1996, Lake Baikal was declared as a UNESCO World heritage site.
Must Read: 19 Cool And Unusual Things To Do In Russia That You've Never Heard Before!
Best Time To Visit Lake Baikal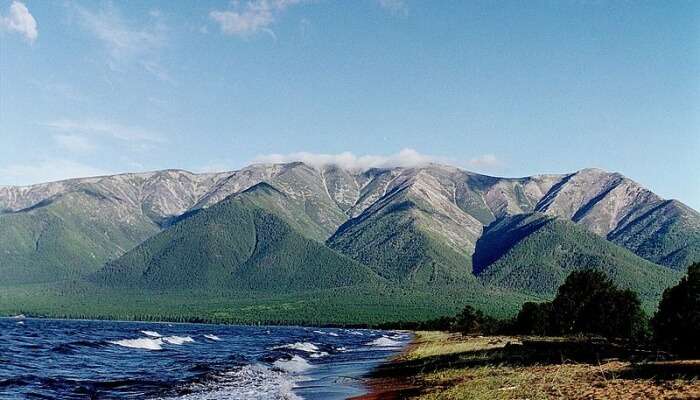 If you want to see the scenic view of the lake then you must visit this place in early summer that is in the month of May and June. Ice usually melts at this time and there is no fog which gives the best view of the lake.
Suggested Read: 8 Cities With Best Russia Nightlife; Say It Aloud, "Lights, Vodka, & Russians!"
Top 5 Things To Do In Lake Baikal
Here is a list of the best things to do in Lake Baikal that will give you a heartwarming experience of visiting it. Take a look!
1. Dog Sledding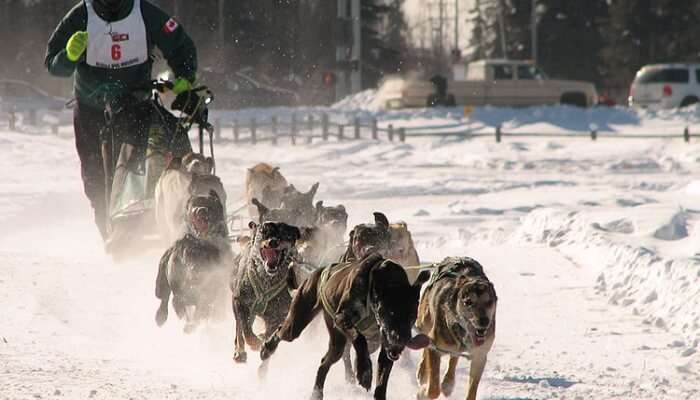 Enjoy your adventures in Lake Baikal in winters. Go for dog sledding to experience some thrilling moments in the icy land. Dog sledding is famous in most of the icy regions across the country.
Suggested Read: 10 Places To Visit In Russia To Witness The Beauty Of This Incredible Nation
2. Ice Fishing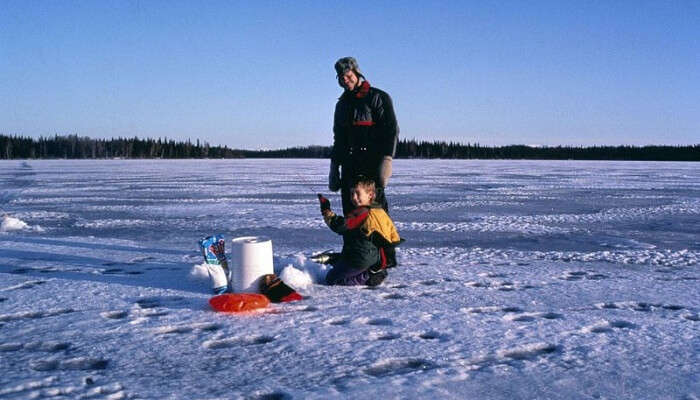 What about fishing in winters? You can go for ice fishing at Lake Baikal. No worries the lake becomes 3-2 feet thick that you can drive vehicles across the lake(not heavy vehicles like trucks, buses, etc.). Don't stop your hobbies because of the season.
Suggested Read: 9 Fabulous Beaches In Russia That Let You Relish The Taste Of The Good Life!
3. Steam Bath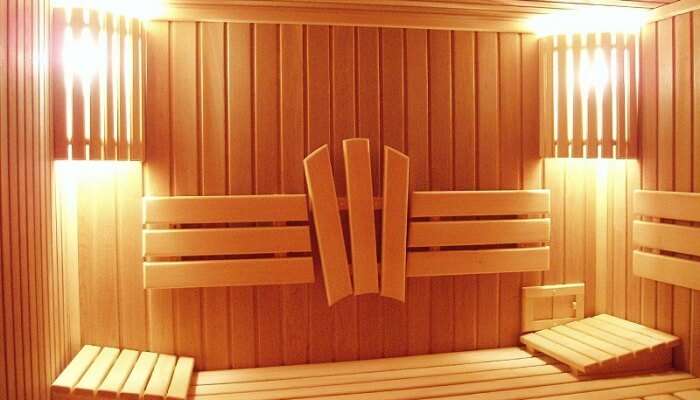 Get yourselves a steam bath in the chilled winters to energize yourselves to continue your activities. Enjoy the traditional Russian bath that gives you relaxation and healthful experience when in Russia.
Suggested Read: 9 Hotels In Russia That Are A Perfect Blend Of Modern Culture And Old-World Charm!
4. Nerpa Spotting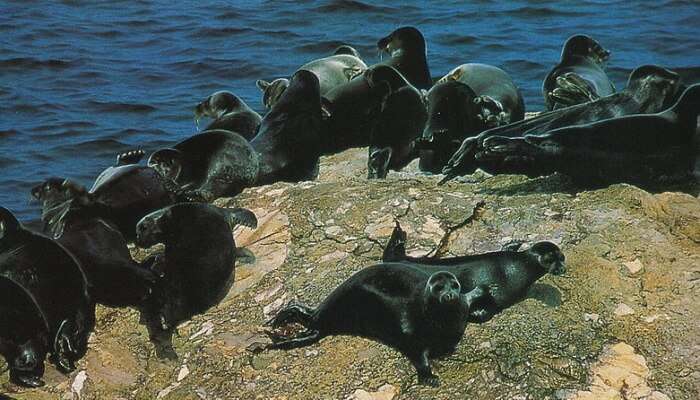 There are several amazing animals living in freshwater. One of these is nepra which are very energetic so it is hard to get them. You can have a view of these animals from a distance. They are chubby and naughty ones.
Suggested Read: Russia Plans To Open A Luxury Hotel In Space By 2022 Since Earth Is Too Mainstream!
5. Cruising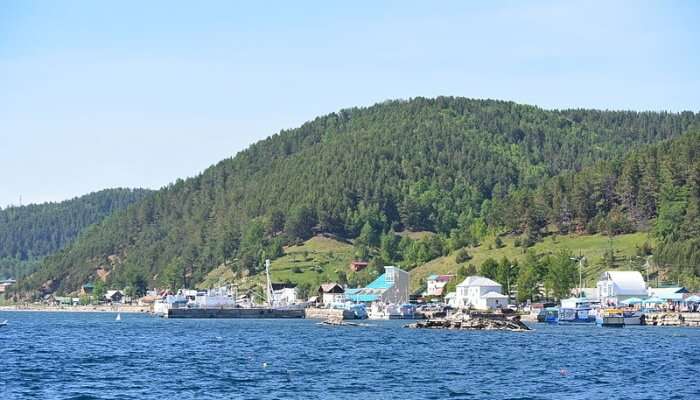 Cruising is a great chance to view the scenic surroundings of the lake and get the cool breeze of the atmosphere. Feel the nature and the pleasant atmosphere of the place. Do not forget to include this in your itinerary and enjoy with your loved ones.
How To Reach Lake Baikal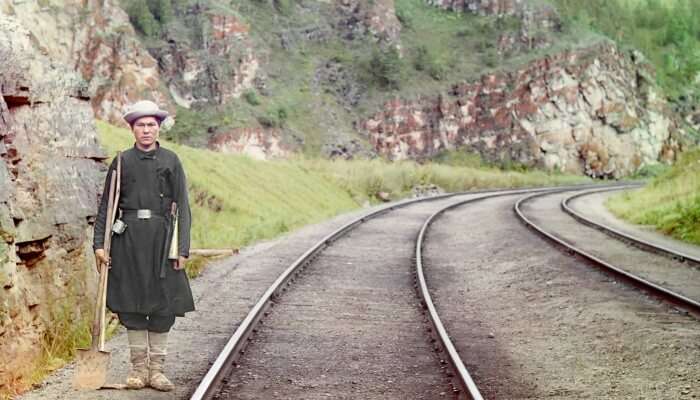 You can reach this destination via train, bus, and road. You can enjoy the scenic view of the places in Trans-Siberian Railway and by bus. Several buses are available from the Irkutsk station throughout the day.
Further Read: 10 Best Places To Visit In Alaska That Offer Once-In-A-Lifetime Experience
Enjoy your vacations in Lake Baikal and get to know more about the place. Create joyful moments during your journey to Russia. So, what are you waiting for? Gather your friends and family and get ready for the tour.
People Also Read