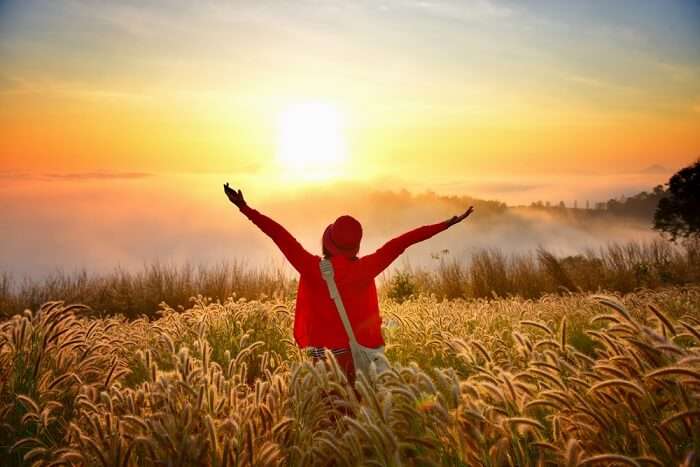 Loei in Thailand is one of the most thinly populated cities. The city of Loei is bounded by great mountain ranges. The fog covered peaks of these mountains have the most wide-ranging flora. A tributary of the river Mekong the Loei River flows through the city which is also a favorite tourist destination.
In Loei you can do a number of awe-inspiring activities. Loei offers a number of breathtaking destinations from historical sites to cultural attractions. Tourists can discover other local attractions in Loei too. Here is a Loei Travel Guide for a great holiday.
Best Time To Visit Loei

One does not have to wait for any particular time to tour Loei Thailand. But still there is a very discrete tall season for the tourists from November to February. This is the time when the prices in the tourism sector skyrocket. The rates of the hotels stay, airfares, even rentals of motorbike goes high and this is also the time you'll find the crowds. Though there is no wicked time to visit Thailand, still if you want an exclusive far from the maddening crowd holiday coupled with less expenditure then the best time is to go in the months from March to October.
Peak Season: November to February
Low Season: March to October
Loei Travel Guide: Top 7 Places To Visit
So, while you're still making up your mind whether to visit this scenic place soon or not, take a look at these various places that you ought to try on your next holiday for sure!
1. Bang Rachan Islet

A river village, Bang Rachan islet, is situated on the Noi River that runs through the central Thailand. This is an exotic destination in the midst of the dense green woodland with flora and fauna aplenty to enjoy. A boat ride along the river basin proves to be extremely alluring for you can have a close encounter with the nature. The river wealth that you can see includes the widespread species of fish, jellyfish, etc. The Jellyfish in the river is one of the main tourists' attractions of this place. There are beautiful resorts neat the river which are ideal for family. Staying in these resorts one can discover this place closely. The river looks magnificent with its brown-green water. The blue sky and green forest get reflected in the water to make it look overwhelming. The small fountains and breathtaking waterfalls run along the river with rocks and boulders adding to the mesmeric charm of the place. There is also a huge variety of butterflies fly around the riverbanks. There are a number of comfortable hotels and resorts in the area. It's a beautiful visit on your list in your travel guide to Loei Thailand.
2. Phu Kradueng National Park

Phu Kradueng, National Park's remote location still keeps less known to foreign tourists, nonetheless it is a great destination and makes for an exciting place in the Loei Destination Guide for tourists.
The cold winter season in the longer trails with its splendid waterfalls and viewpoints; this park is very popular. To visit the upper visitor center before it gets dark one has to start early. The lower visitor center closes in the afternoon. There are some guesthouses at Phu Kradueng town if you plan for a stay.
Must Read: 53 Tourist Places To Visit In Thailand In 2022 You May Have Ignored Before
3. Phra Buddhabaht Phu Kwai

In Chiang Khan Phra Buddhabaht Phu Kwai Ngeon Footprint is a landmark for tourists. The temple architecture is of the same style as that of Bangkok. This place is less crowded and tourists are allowed us to shoot with ease. The view of the mountains from the temple is very beautiful and do take a guide to tell you about the symbolism of the various Temple sites.
4. Kaeng Khut Khu

This set of islets Kaeng Khut Khu lies in the heart of Mae Khong River in Thailand. It's well-known for the boulders that are seen here. It is beautiful with its colorful boulders that come up to visibility in the dry season whereas remain hidden or submerged in other seasons. Tourists like to take a boat to ride and enjoy the brilliant views along the river. This boat ride is a must and one should definitely have this on their check list when visitig Loei.
Suggested Read: Things To Do In Khao Lak: Here Is Everything About The Hidden Gem In Thailand
5. Phu Thog

This is a sunrise point. Most tourists go there early in the morning to witness the sunrise and misty morning.
There are local vehicles including tuktuks and trucks to ride up and down. The view is ecstatic. There is a lot of rush in the weekends since local people throng the area. There is generally no dense fog but it is misty. At the bottom of the hill is a great place to have coffee and snacks before taking a pick-up truck to the top. This will make a great travel guide to Loei for you.
Suggested Read: Top 6 Honeymoon Places In Khao Lak To Reconnect With Your Partner In Thailand
6. Wat Tham Pha Poo

In your Loei Destination Guide Wat Tham Pha Poo will be an amazingly quiet place to visit. This place offers peace and tranquil. Amidst many temples in Thailand this temple Watt ham Pha Poo is one of the most famous ones.
On your arrival at this place you can see monkeys, gibbons and langurs, the slender long-tailed monkey of Asia, here. Wat Tham Pha Pu has small temple for worship and there is a huge cave. There is a fat laughing Buddha next to it.
The cave opens into a dark gigantic hall at the back. There are a few several sedentary Buddha a reclining Buddha in the back. The houses with picturesque wooden balconies look awesome. This is one of the most outstanding places to visit on Loei Travel Guide planner.
Suggested Read: This Is How One Can Make The Most Of Their All Boys Trip To Thailand
7. Wat Tham Pha Plong

It is a 501 Step stairway to the temple and an incredible place to visit in your Loei Destination Guide.
Right at the entrance this staircase that takes us to the forest. In the green thick woods Wat Tham Pha Plong sits on the mountain. On the borders of the Mekong River if you move along the wooden walkway will take you to the hostels and resorts and restaurants. Here tourists and local visitors come to watch the sunset from the catwalk which is stunningly breathtaking. The boatmen offer boat trips right from the catwalk to take you across the Mekong River and you can see Laos on the other side of the river.
Further Read: Thailand Travel – Land of White Elephants Invites You For A Ravishing Thai Vacay
Here is the broad Loei travel guide that will help you reach the ideal destinations. It will be of immense help if you are planning a trip to Loei. The information that we have given above as Loei Destination Guide are enough for a fruitful fun-filled vacay to Loei. So, plan your trip to Thailand for an experience like never before!
---
Looking To Book An International Holiday?
Book memorable holidays on TravelTriangle with 650+ verified travel agents for 65+ domestic and international destinations.
---