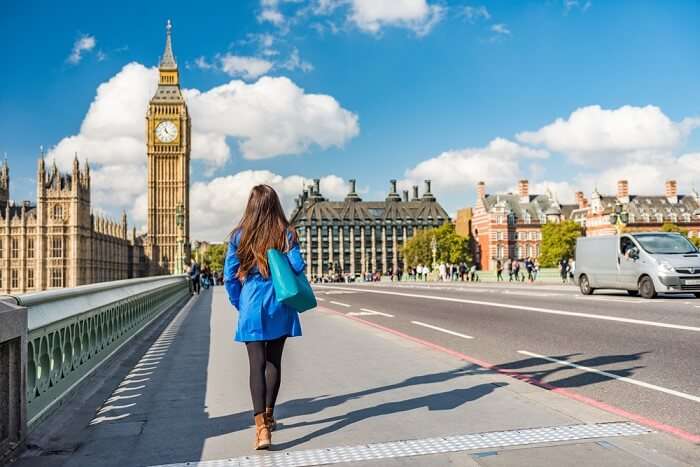 Have you ever dreamed of touring London but you lacked the inspiration and guidance to do so? If yes, then you have arrived at the right place where you will get all the tips that you need to start you off in London. We have sampled the 7 most incredible London attractions that you cannot afford to miss out on your city tour.
7 Favorite London Attractions
However, even though we have assembled the best London attractions for you to have an unforgettable trip, you should consider hiring a tour guide once you arrive. He/she can guide through each and every important tourist attraction:
1. Churchill War Rooms
If you are in London between 9:30 AM and 6 PM, pay a visit to this great World War II museum that is located in King Charles Street, Westminster, right in the heart of London. You will learn a lot in regards to Winston Churchill and his war tactics and secrets, as well as get a firsthand experience of he crafted his government in times of crisis.
Being a public museum, you don't need a huge budget for your visit here. Tickets go for as low as INR 923/- for kids and INR 1846/- for adults. The museum is easily accessible by a taxi or the Westminster or St James's Park Train.
Must Read: London Nightlife: 15 Exhilarating Experiences For A Night Out In The City
2. London Tower Bridge
This bridge was constructed about 130 years ago and remains to be the greatest architectural marvel the world has ever seen. Besides giving you the best sightseeing experience, this bridge will amaze you with its moveable roadways which move up and down to accommodate ships of all sizes. At the top of the London Tower Bridge is the Exhibition which is approximately 137 feet high, and whose glass floor allows you to see the world from a mind-blowing point of view.
Suggested Read: London Shopping: 15 Best Places To Help You Glam Up Your Wardrobe & Home!
3. Chelsea Physic Garden
This 4-acre botanical garden is over three decades old and, surprisingly, has never lost its glory. You will enjoy a cool breeze from the ancient trees and the tranquility it's high brick walls provide. It is more of a quiet city of trees within a crowded city. It is considered as one of the best free tourist attractions in London.
Suggested Read: 10 Haunted Places In London That'll Scare The Crap Out Of You
4. The Coca-Cola London Eye
The Coca-Cola London Eye comes a close fourth in our list of best tourist attractions in London. Opposite the Houses of Parliament, right above the River Thames, rotates the capital's most sensational cantilevered observation wheel. The wheel is 135 meters high which makes it the tallest of its kind world over, and rotates a full 360 degrees. It is partitioned into 32 glass capsules which take approximately a minute each to rotate from one view to the next. Within 30 minutes, therefore, you will have seen all the city's notable landmarks within a 40-meter radius.
With only INR 1938/- for a kid and INR 2399/- for an adult, you will be able to enjoy the magnificent view of the city from this fun wheel. It is usually open between 10 AM and 8 PM during winter but there is usually a one-hour extension during summer.
Suggested Read: 40 Romantic Things To Do In London For A Trip For Two
5. Camden Markets
This is a delight in more ways than one. From around 10 a.m in the morning, you will be able to shop in this humongous marketplace that brings together multiple markets with multiple product types. You will get souvenirs, fashion items, furniture, ethnic cuisines, leather products, and home décor products.
If you are in the mood for local delicacies as well as other foods from across Europe, Camden markets are the place to be. It has over 200 stalls open at any given time and many air-conditioned restaurants between and around the stalls.
Suggested Read: These 20 Best Hotels In London Show Us Why It Is One Of The Classiest Cities In The World
6. Tower Shard
Standing at 244 meters, this building is currently the tallest not only in the UK but in entire Western Europe. It is the city's best vantage point where you will have the chance of view over 65 kilometers on a clear day. Tickets go for between INR 1753/- and INR 2307/-, but you will be eligible for a £5 discount if you book your trip in advance.
What makes this building a delight, however, is its unique night experience. You will be able to see the breathtaking view of London under the cover of lights and stars during the night as you leverage the free audio guide.
7. The London Dungeon
If you can handle the horrible but factual history of Britain, then you shouldn't leave London before visiting The London Dungeon. You will get a glimpse of London's most horrifying history and take part in the rendition of this past. For one and a half hours, you will be thrilled by the human actors who recreate the capital's darkest days. You can also choose to take part in ghost hunts in the darkness, just for fun that is.
Further Read: 19 Best Places To Visit In London That Prove Why It Is The Most Iconic City In The World
The list of places to visit in London is never-ending. Check out this helpful rundown of the top 7 London tourist attractions and pick your favorites from among the lot. Book a trip to London with TravelTriangle to avail exciting deals and discounts and customize your trip according to your requirements.
Lilly Herbert is a devoted career specialist. When she's not helping students make the right career choice, she's either writing travel stories or exploring the realms of nature.