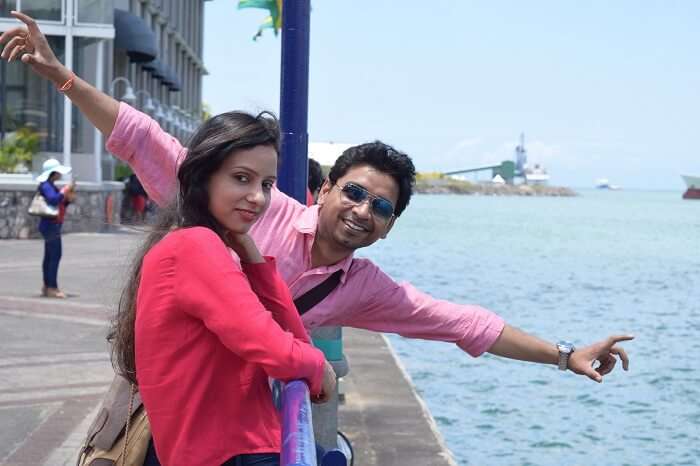 As much as they were looking forward to their first international trip, Manish and his wife also wanted their honeymoon in Mauritius to be the one with value for money and that's just what they got. Having booked a 7 days and 6 nights Mauritius honeymoon package with TravelTriangle, Manish shares his wonderful experience as he writes about the highlights of his honeymoon trip. Read on!
Trip Type: A Perfect & Personalized Honeymoon Trip!
Duration: 7 Days & 6 Nights
Budget: INR 1,47,500
Inclusions: Flights, Accommodation at The Ravenala Attitude, Transfers, Ile Aux Cerf Islands Tour, Port Louis, La Citadelle, Caudon Waterfront, Underwater Sea Walk, Casela Nature Park and Trou Aux Cerfs Crater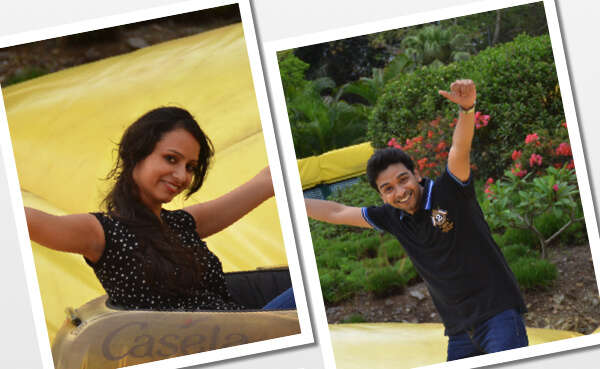 Suggested Read: Romantic Trip To Mauritius: Here's What Couples Should Do
I really feel lucky to have found out about TravelTriangle while searching for best honeymoon packages on the internet. Earlier we were also considering to go to Bali but after getting in touch with TravelTriangle, one of the representatives suggested that Mauritius would be an apt choice for honeymooners and it turned out to be the best decision for us.
Our Experience With TravelTriangle
All we did was put in our query and that was it. Right from suggesting us the right destination to booking the flights, hotel and planning our entire honeymoon to perfection, TravelTriangle nailed it. They put us through various agents and we chose Youngistan Travellers as they offered the best quotes. I enjoyed the fact that we could customize our own trip and package.
Our Itinerary
Day1: Depart from New Delhi at 8 am. Reach Mauritius by 2 pm. Finish check in process at The Ravenala Attitude hotel. Enjoy your welcome drinks and rest for the day.
Day 2: Leisure day at the resort. Indulge in resort activities. Kayaking, swimming and the boat ride.
Day 3: Casela Bird Park tour. Enjoy the dense wildlife along with the thrills of flying tube.
Day 4: Ile Aux Cerf Islands tour. Enjoy tube ride, parasailing and underwater sea walking.
Day 5: North Tour. Breakfast. Enjoy shopping. Visit Citadelle de Port Louis, Place D'Armes and Caudan Waterfront.
Day 6: South Tour. Visit the Trou Aux Cerfs crater, Chamarel tour and the waterfalls.
Day 7: Breakfast. Enjoy kayaking and paddle boat at the resort. Depart from Mauritius. Transfer to the airport and board a flight back to India.
Our Honeymoon Highlights
1. The Resort Has Got To Be Right!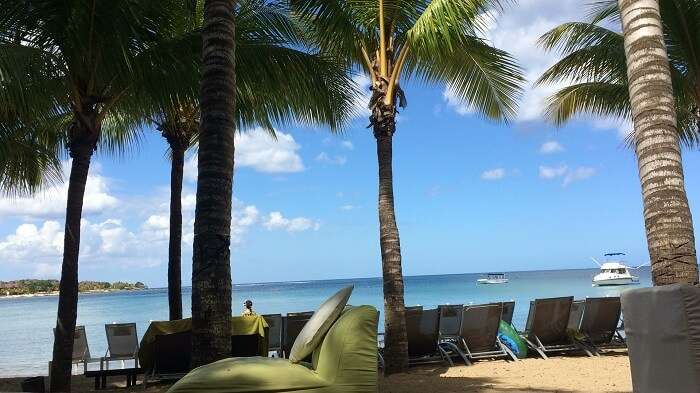 Suggested Read: 9 Most Romantic Mauritius Honeymoon Beach Resorts
Our resort made all the difference for us. The stay at "The Ravenala Attitude" was really comfortable and relaxed which is much needed to begin a new journey with your life partner. We stayed at a huge property but as we indulged in more activities, we could not spare enough time to explore it.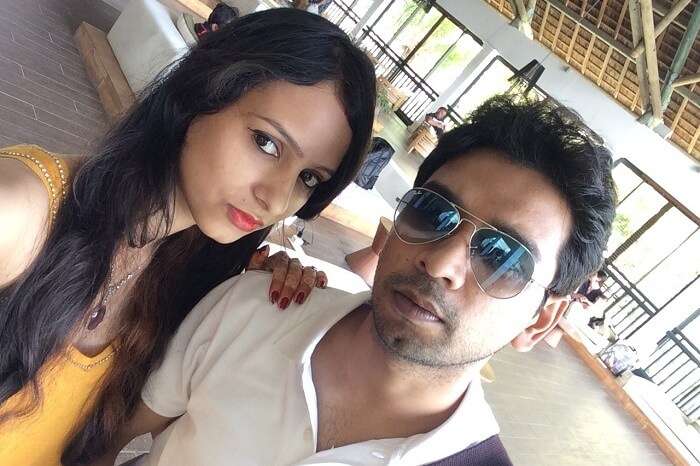 Tip For Future Honeymooners: Make sure you use your leisure day to the fullest. Give equal time to indulge in the luxury of your resort as that for the water activities. Pick a resort which offers enough choices for vegetarians and Indian cuisine.
2. Interacting With Wildlife Is A Must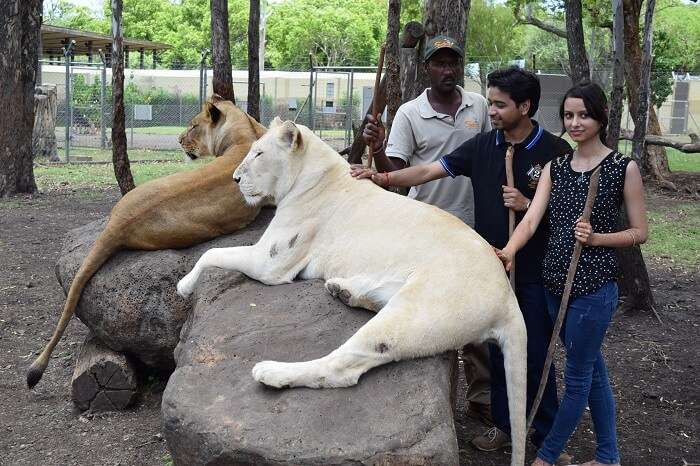 Though we went for a beach holiday, we thought that customizing our package with the wildlife experience would add variety to our honeymoon trip. We realized that our decision turned out to be right once we stepped in the Casela Nature Park.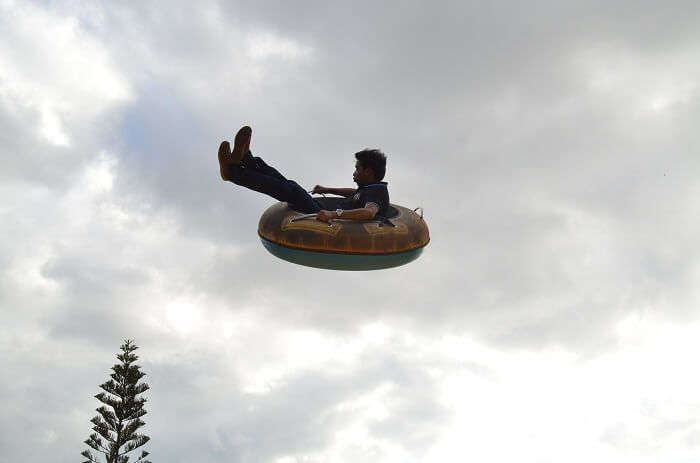 Suggested Read: Honeymoon In Mauritius: A Toast To The Best Trip Of Our Life
Tip For Future Honeymooners: It is a strict no no to miss out on such a unique interaction with wildlife. Get up close with majestic white lions, zebras and tropical birds of many kind. Don't miss out the fun that comes along with the amazing tube slide ride.
3. Ile Aux Cerf Islands Is Not To Be Missed In Mauritius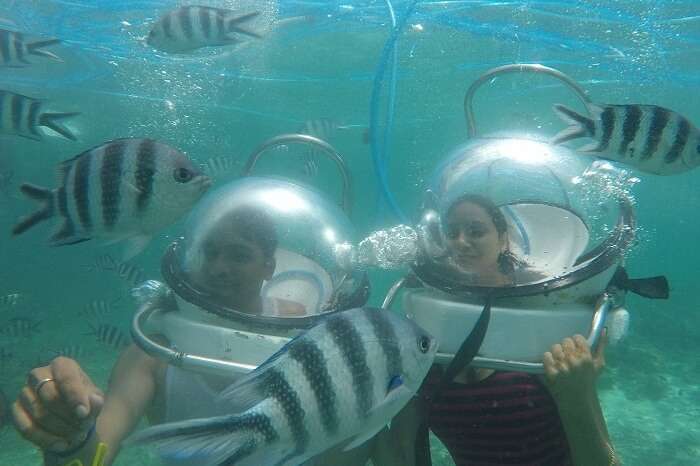 The Ile Aux Cerf Islands paints a perfect picture for honeymooners as the island surrounds you with one of the best white sandy beaches, crystal clear waters and lush green landscape. The most exciting part was the Underwater Sea Walk and the tube ride.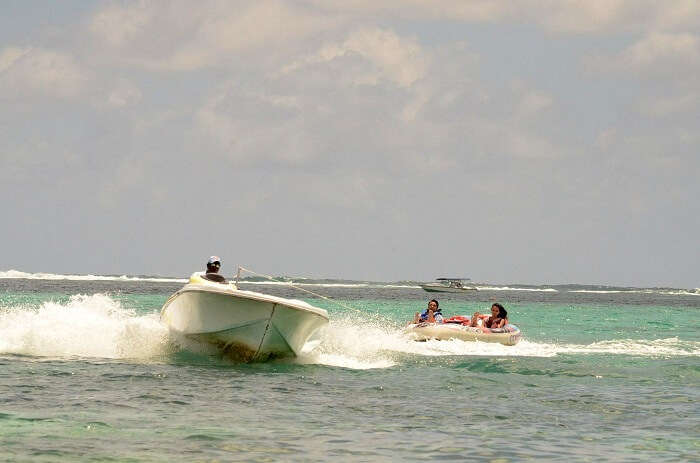 Tip For Future Honeymooners: The Underwater Sea Walk is one activity that you can best experience only in Mauritius. Make sure you don't miss out on that. It turned out to be amazing for us as we walked on the seabed and also fed the fishes.
4. Don't Give Up On That Volcanic Spark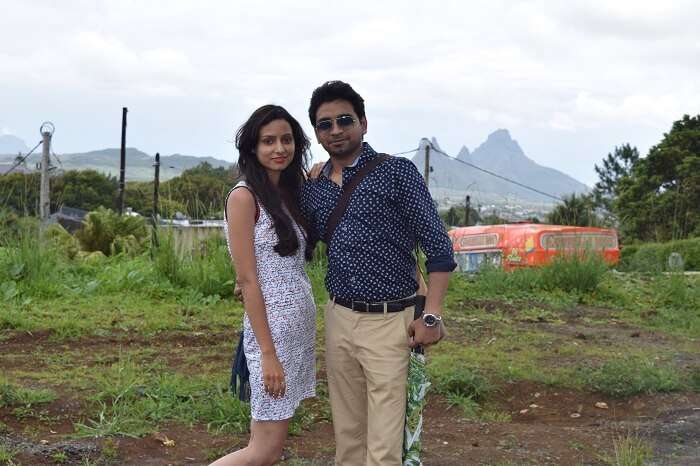 Suggested Read: Adventure, Romance, & Luxury: An All In One Exciting Trip To Mauritius
The best part of the South tour of Mauritius was at the Trou Aux Cerfs. First we went to the Mangal Mahadeva statue followed by the crater of the extinct volcano. It was an unique experience altogether post which we visited the scenic Chamarel waterfalls.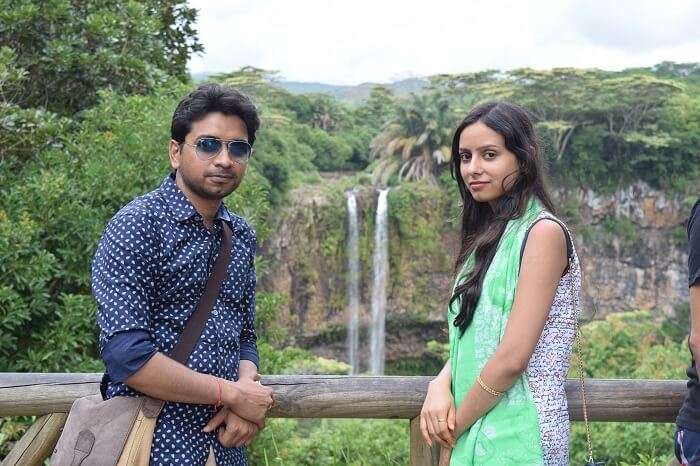 Tip For Future Honeymooners: You are bound to fall in love with the greenery around. The volcano looks mightier than ever and the waterfalls will surely add charm to your entire experience.
5. What's Honeymoon Without Shopping In Mauritius?

Our North tour was quite exciting and colorful. We visited the historic Citadelle de Port Louis, an art lover's paradise at Place D'Armes and the vibrant Caudan Waterfront. We went shopping endlessly for home decor and souvenirs for our friends and family.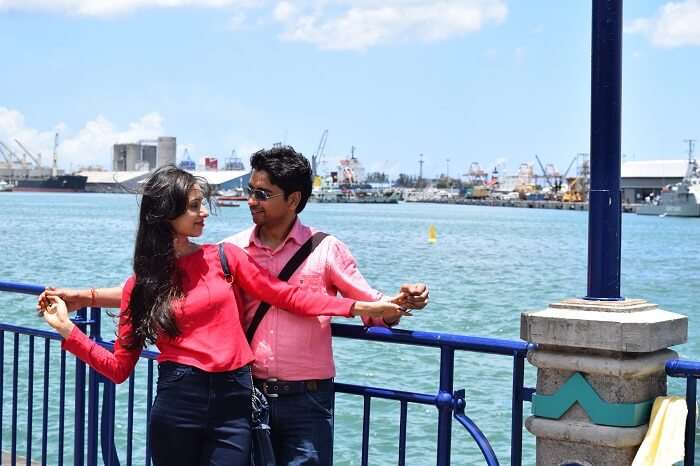 Suggested Read: Gagandeep's Honeymoon To Mauritius Shows Us How To Live Every Moment To The Fullest!
Tip For Future Honeymooners: Don't miss out on this unique shopping experience. North Mauritius is much more vibrant and lively. It turned out to be quite a stressbuster for us and make sure you shop till you drop.
6. Cherry On The Cake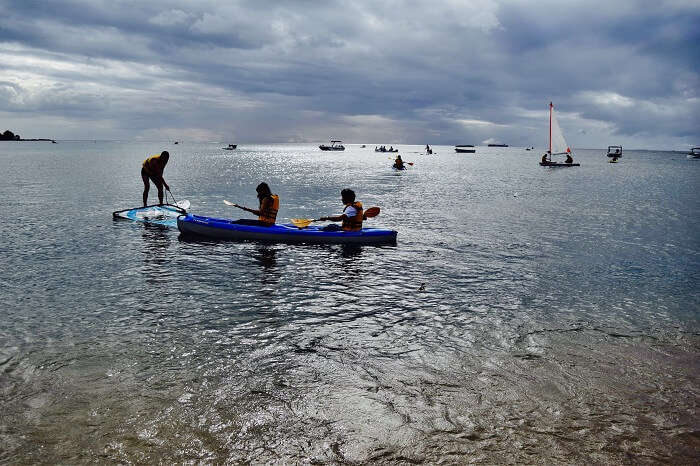 We loved every bit of the water activities at the resort. Our leisure time was always engaged in some or the other activities offered by the resort. Kayaking is something we enjoyed to the core as it enabled us to spend some quality time with each other in the beginning as well as towards the end of our honeymoon trip.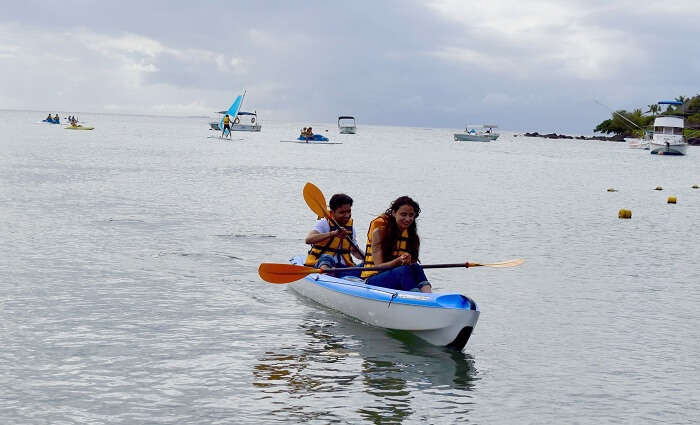 Tip For Future Honeymooners: Whether it was walking on the beach, kayaking, swimming or parasailing, each and every activity offered at the report is worth giving it a try.
What We Loved The Most
Undoubtedly the Underwater Sea Walk experience and the tube ride.
What Could Have Been Better
We actually missed the catamaran cruise due to heavy rainfall. Other than that, we did not have much choice as far as Indian cuisine was concerned.
How Likely Are You Recommend TravelTriangle To Your Friends?
Our honeymoon trip was definitely a value for money experience and the transparency that TravelTriangle offers is commendable. Since our honeymoon trip to Mauritius was totally worth it, I would rate TravelTriangle 5/5 without any second thoughts. So I'm very likely to recommend the amazing services of TT to all my friends and family.
Mauritius is an experience beyond your expectations. Make your dreams come true with amazing Mauritius honeymoon packages at TravelTriangle.
Travel Happy!