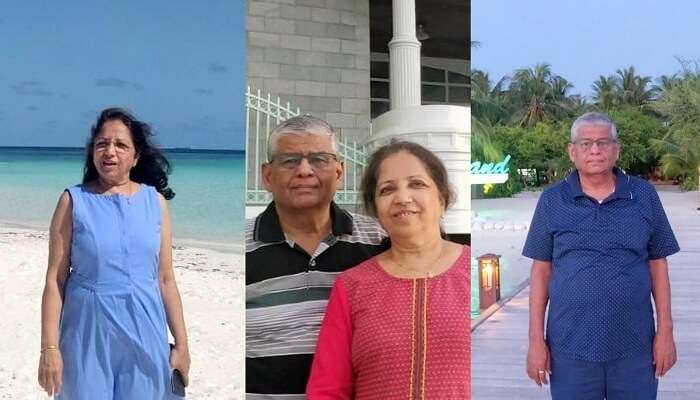 There is no doubt that Maldives has taken all the space in the hearts of honeymooners, but this place has something for the families too. Boasting the pristine beaches and luxurious beach resorts, this island nation is indeed a heaven on earth. Not just the serenity of the place is worth exploring, but there is something more than just the views. Keeping all these things in mind, Sudhir looked forward for his first Maldives tour from Pune with his wife. It was their 12th anniversary and what place could be better than this. Right? Read along and get to know about the incredible experience this couple had in Maldives and take down some tips to plan your own holiday.
A holiday to the Maldives was in my mind for a long time and finally I decided to take this trip with my wife on occasion of our 12th anniversary. While looking for the trip planners for our trip, we came across the TravelTriangle portal. As we had the destination already in mind, it was quite an easy task with the booking process. The weather in Maldives in July is a mix of sun, rain and cloudy weather which we enjoyed. For us it was the perfect time to enjoy a relaxing time by the beaches. With all the activities we experienced here, there was not even one moment for us to get bored.
Details Of Our Maldives Tour From Pune
Trip Type: Exciting Maldives Tour From Pune
Cost: INR 97,060
Duration: 5 Days & 4 Nights
No. Of People: 2 Adults
Inclusions: Breakfast, Lunch, Dinner, Airport Transfer, Travel Insurance, Complementary services, Fun Island Resort (Breakfast, lunch and dinner), Male City hotel (breakfast and dinner)
Exclusions: Hotel security deposit (Refundable), Video and Camera permits, Other personal expenses
Travel Agent From TravelTriangle: Timeless Trips Private Limited
Our Itinerary Looked Like This
Day 1: Arrival: Welcome to Fun Island Resort
Day 2: Experience underwater activities
Day 3: Relax and enjoy the Spa and Wellness Therapies
Day 4: Activities at Fun Island Resort
Day 5: Transfer to Male airport, Departure
Maldives In October: Our In-Depth Guide To Experiencing The Island In 2022
Exciting Activities We Did On Our Maldives Tour From Pune
These are some of the best activities we did on our Maldives Vacation which might help you plan yours rejuvenating holiday away from home.
1. Fun Island Resort: Relaxing By The Beaches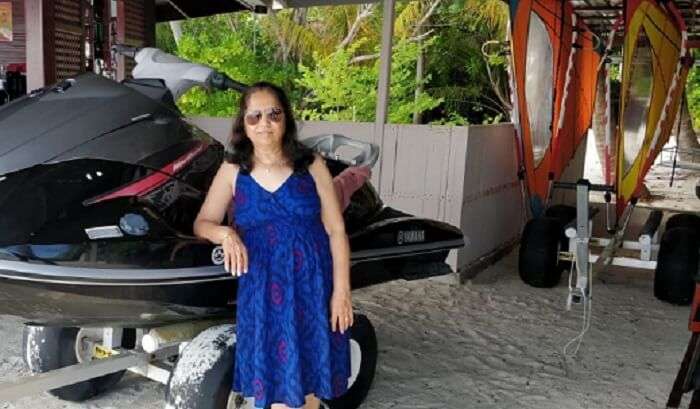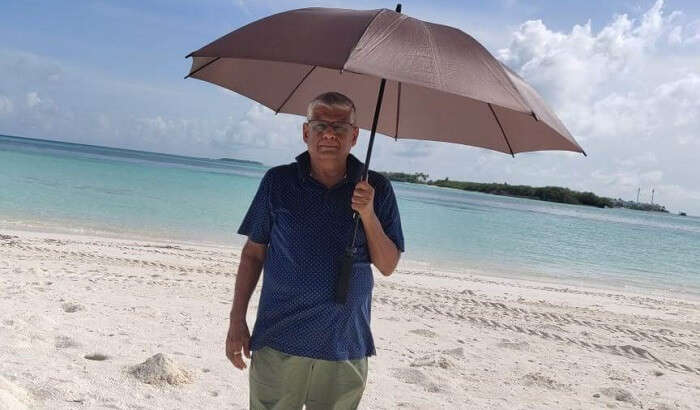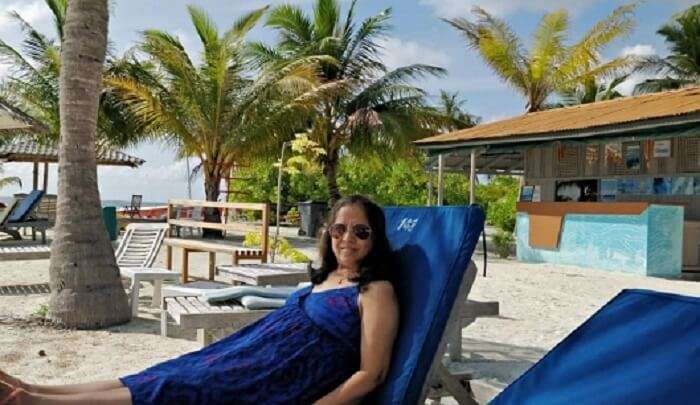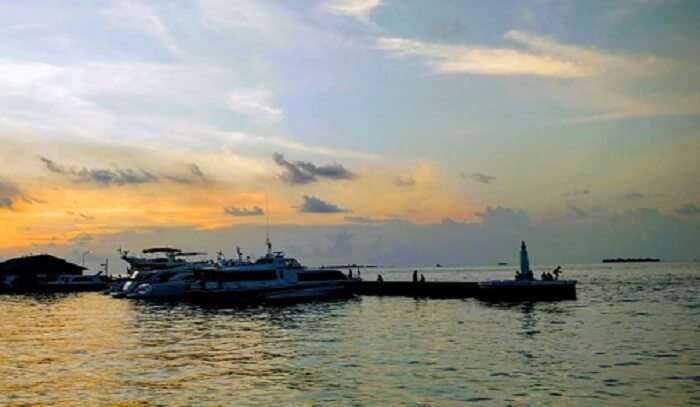 Our stay at the Fun Island Resort was quite a fascinating experience. Surrounded by the white sandy beaches and crystal blue water, this place gave us a time to relax and enjoy a rejuvenating vacation away from the chaos of the city. We enjoyed sitting by the beach and apart from that we also went to take an early morning walk which was quite refreshing.
2. Fun Island Resort: The Fascinating Dolphin Tour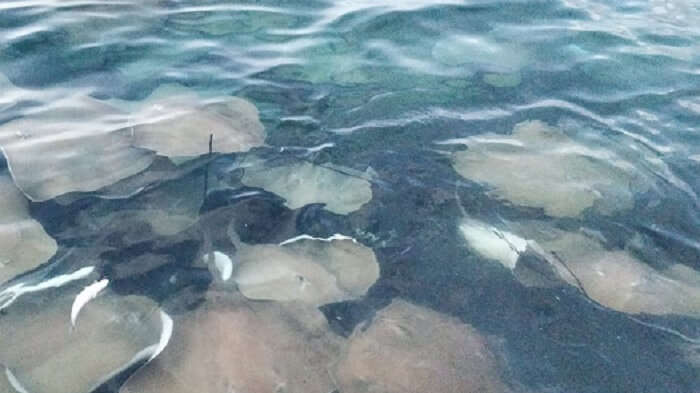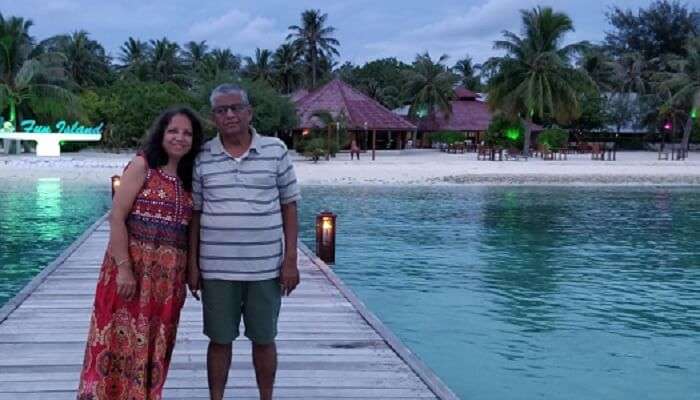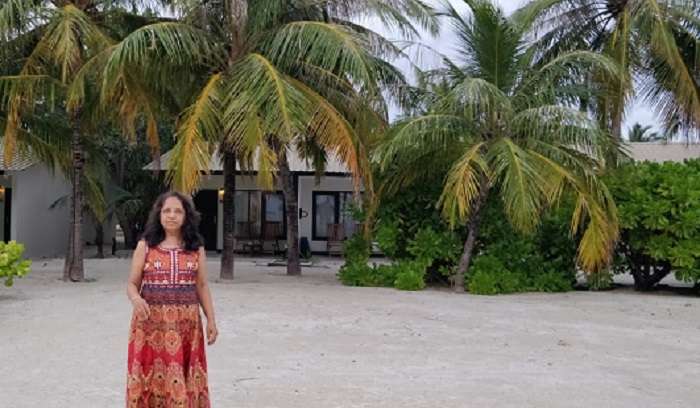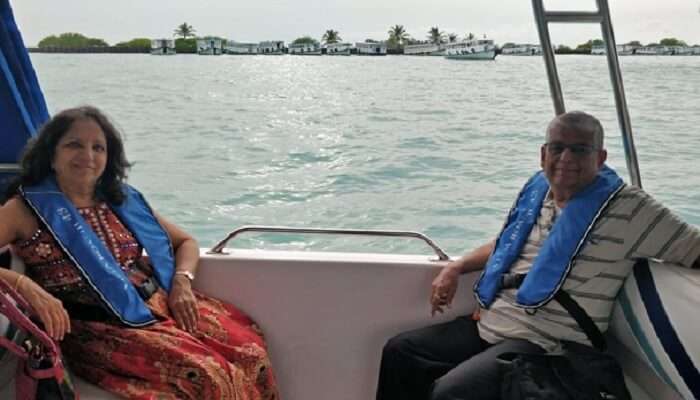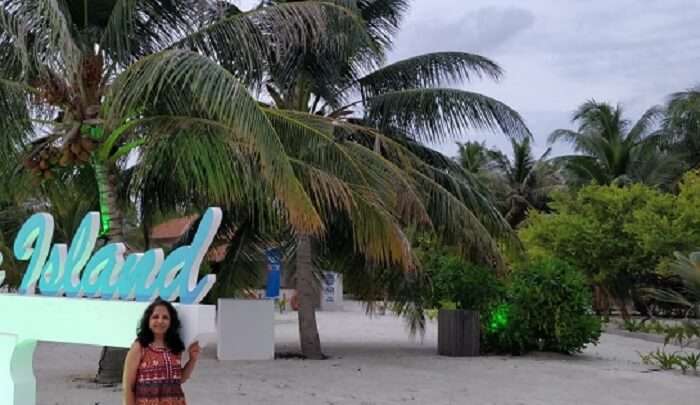 While we were already mesmerized by witnessing the beauty of this tropical paradise, there was a speed boat ride which was another fascinating thing we got to experience. We boarded the speed boat and went to see the Dolphins which was guaranteed by the planners. Alongside that they also mentioned that 50% money refund will be done if we fail to see any dolphins. In the night there was also a cultural dance program which was arranged for us.
3. Fun Island Resort: Recreational Activities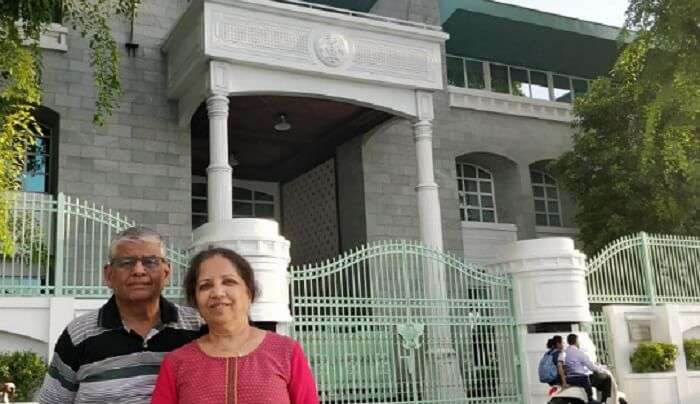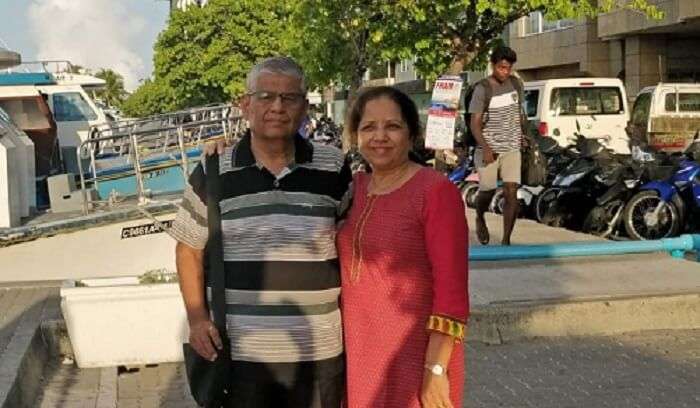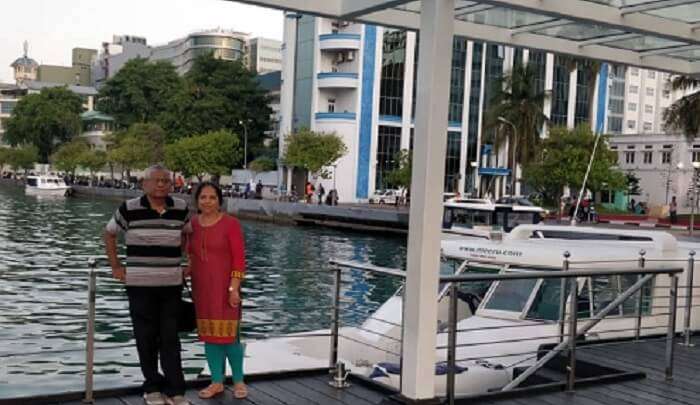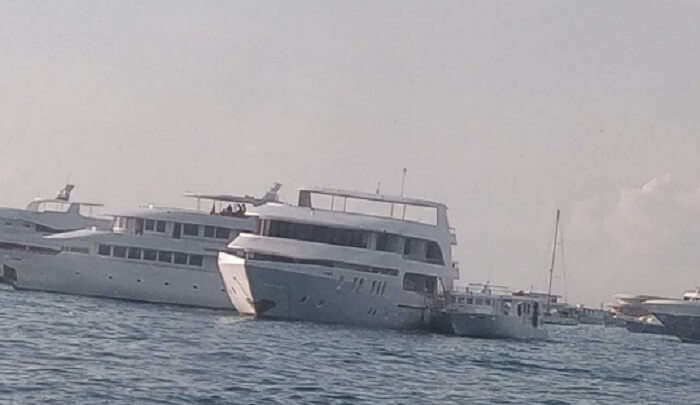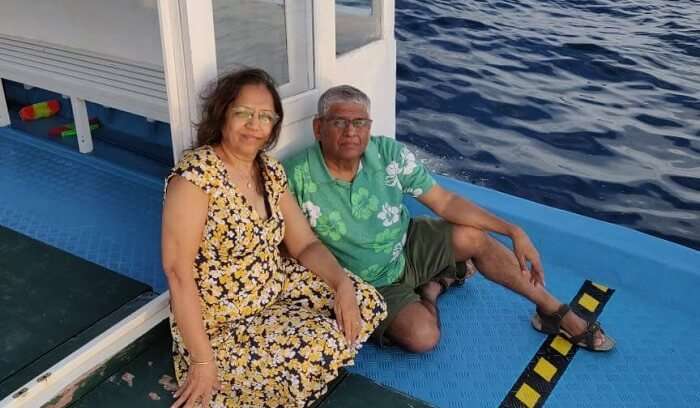 The main idea of our vacation was to enjoy a relaxing time away from our home, and we did exactly that here on our Maldives tour from Pune. Followed by the fascinating Dolphin tour, I and my wife relived our childhood days by playing games like TT, cards, carrom board etc. And alongside that taking a walk around the island was part of everyday routine throughout the vacation.
6 Incredible Indian Restaurants In Maldives To Visit On Your Next Maldives Trip!
Highlights Of Our Maldives Tour From Pune
Speed boat ride for Dolphin viewing
Riding the sea hotel jetty to witness fishes and turtles
Gazing at the beauty of the beaches
Food In Maldives
During our entire we had our meals at the Fun Island Resort which was also our accommodation place. There was a vast variety of food items to eat here and the taste was delicious.
The Maldives Honeymoon Of This Couple Will Give You Major Travel Goals
Shopping Places In Maldives
We didn't purchase anything from Maldives as it very costly there. But the markets in Maldives are very vibrant and have a lot of touristy things to buy locally made t-shirts, miniature boats, craft products and mats.
Do's And Don'ts In Maldives One Should Remember
Before going to the Maldives make sure everything is booked in your reservation itself so that you do not have to pay for costly foreign exchange.
Take all your daily necessities with you as it is very costly on the island.
Our Experience With TravelTriangle
Our agent was Ms. Himani who wast going to take care of entire travel and she did the job in an excellent way by keeping a constant check on us and ensured that we don't have any problem. When I had some queries about Male Hotel, I ranged her on Sunday she helped a lot although it was her holiday. For all my queries she replied without getting annoyed. In my life for the first time I travelled independently instead of my normal group tours with renowned agents and the company arranged it in an excellent way. Will definitely use them for my all future holidays.
You'll Soon Be Able To Catch A Ferry From Kerala To Maldives
Does Sudhir's Maldives tour gives you that urge to leave your work for a week and then fly away to this paradisiacal destination? We are sure that there relaxing and rejuvenating experience has ignited that wanderlust in you. So, if you're already scrolling through the best things to do around here in this island country, then plan your fun-filled and enthralling vacation in Maldives with TravelTriangle and live some of the best days of your life away from home.
Questions People Ask Before Planning Maldives Tour
How much does it cost for a Maldives honeymoon?
The cost for a Maldives honeymoon is approximately around INR 90,000 – 1,00,000. This is a rough estimate which can differ according to the preferences of the travelers and their choice of accommodation and other facilities.
Is food expensive in Maldives?
In Maldives, a meal at an inexpensive restaurant costs around 65 Rf while in a mid range restaurants a meal for 2 costs approximately 380 Rf.
How many days in Maldives is enough?
vacation for around 5 days are enough in Maldives where one can experience all the activities and also relax. While if people plan to stay in more than one hotel, then 7 days are enough.
Can you drink alcohol in Maldives?
As Maldives is an Islam influenced nation, there is ban on alcohol for the locals. But the resorts and liveaboard boats have license to serve alcohol.
What is the cheapest time to go to the Maldives?
For the people who are planning a budget vacation in Maldives, April to June is the best time to visit. During this time the weather is not as wet as compared to the other months, but people can enjoy a comfy accommodation at a budget price.