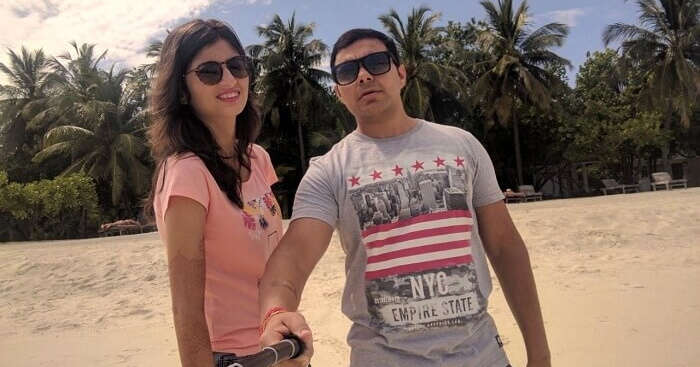 Agatha Christie was bang on when she said, the first time you do a thing is always exciting.
Manish and his wife Rohini were on their first-ever international trip and their happiness knew no boundaries. While their holiday pictures are screaming out loud with total fun-filled places to visit and thrilling things to do read on to know how pleasant and enthralling their experience was in Maldives. Even you can get a similar Maldives tour package customized right here!
Trip Type: Totally Excited International Honeymoon Trip
Duration: 4 Days & 3 Nights
Budget: INR 1,80,000
Inclusions: Accommodation at Paradise Beach Resort's Beach Bungalow and Water Villa, Transfers, Breakfast & Dinner, Snorkeling, Other Water Adventures and Spa Therapy
Having traveled to only Indian destinations like Manali, Kasol and Shimla, me and my wife Rohini were wanderlusting to visit any of the international destinations for a long time. As we were still searching for a destination, one of my sister-in-law's friends suggested to go to Maldives based on her experience.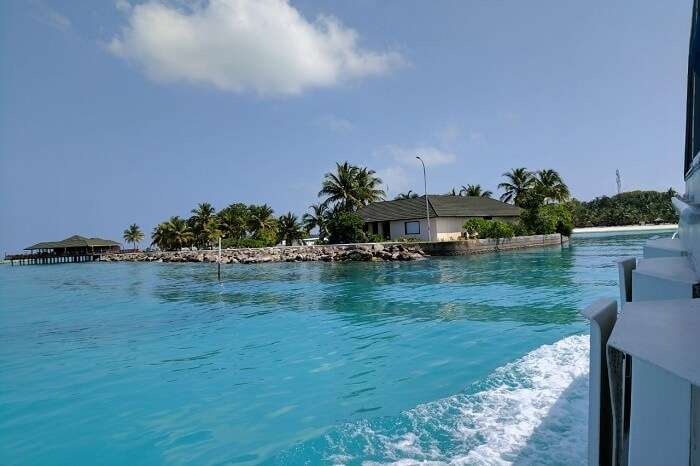 50 Pristine Places To Visit In Maldives For An Amazing Vacay In 2022!
The idea struck us as we had a good feeling about our choice and decided on Maldives as our destination. As we browsed through the internet we booked one of the best Maldives tour packages with TravelTriangle as they were more concerned about our experience than just booking a trip unlike other leading portals.
Of all the vendors that TT put us through, we chose to journey with "Make Plans" travel agency who are specialists in planning international trips to Maldives. With the excitement piling up, we were totally overwhelmed with joy to embark on our first ever international tour.
Day 1: Refreshing Ourselves In The Beach Bungalow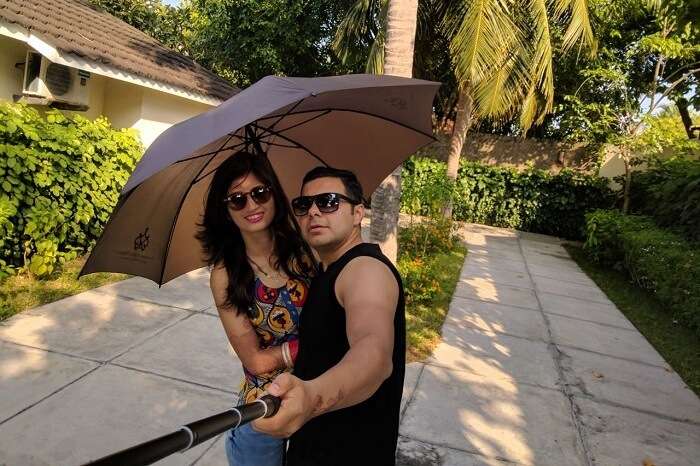 We were going to Maldives enroute Colombo so we boarded a flight from New Delhi at 6.30 pm and stayed overnight in a hotel nearby Colombo airport. The next morning we boarded our flight and reached Maldives by 8.30 am.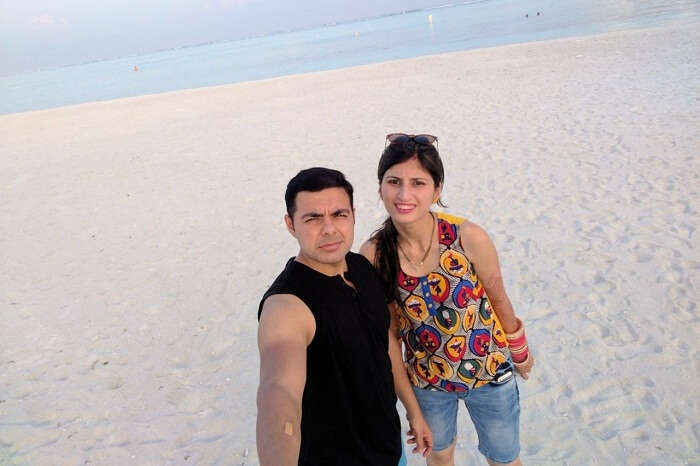 On our arrival, the representative greeted us and transferred us to the Paradise Beach Resort through the speed boat. It took us 15 minutes to reach the resort and the Maldivian environs refreshed our senses with its aura.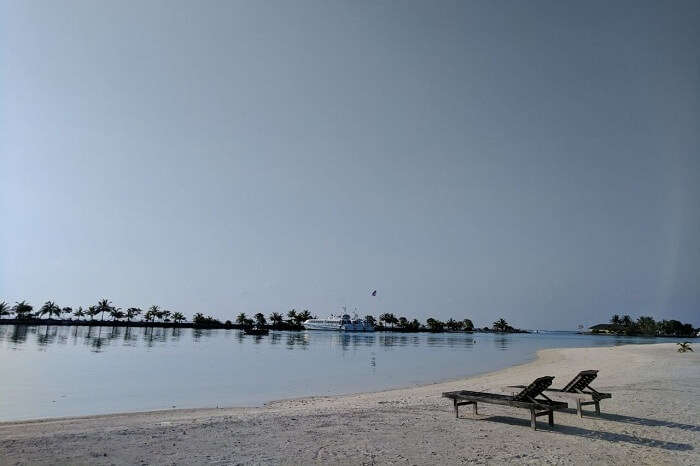 Honeymoon In Maldives: An Exotic Trip In The Lap Of Luxury
We enjoyed our welcome drinks and finished the check-in process by 11.30. Later we settled in our extremely gorgeous beach bungalow which was true to its name, totally superior. We freshened up and took enough time to bask in the peaceful surrounding and calm environs.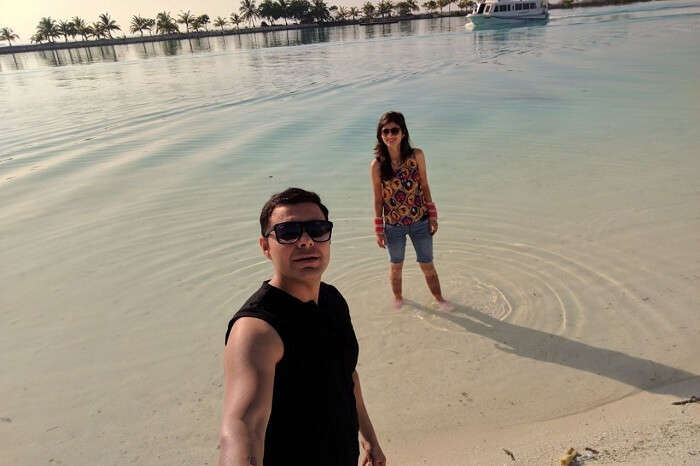 After few hours, we went for a quite sightseeing all by ourselves at the Paradise beach. We were literally swept off our feet by the waves and could feel the sand swaying away. The dinner was the highlight of the first day. We totally indulged in an gastronomical experience.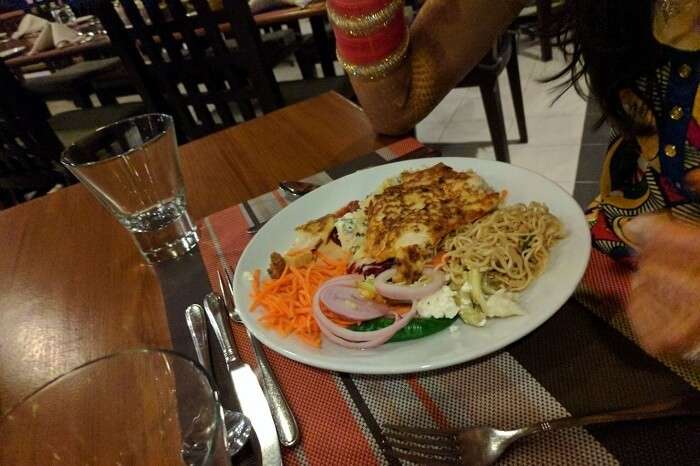 It was an amazing dinner prepared at a little restaurant near the hotel and we were served about 40 to 50 items including cocktails, caribbean coffee, veg noodles, seafood and so on. Food filled our souls and that's how we called it a night for that day!
Day 2: Bowled Over By The Water Villas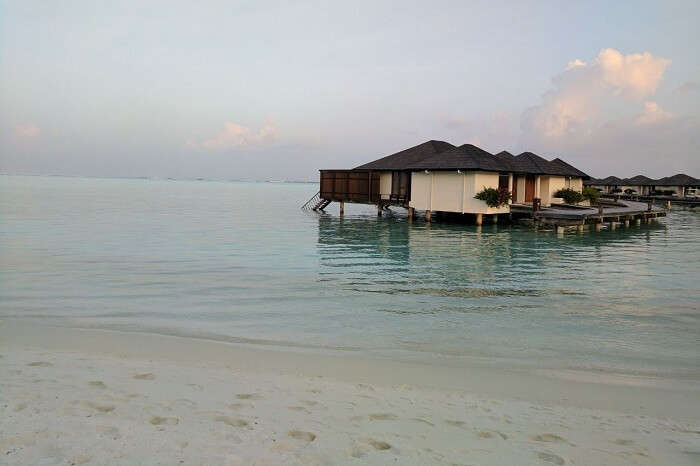 Who Wouldn't Fall In Love Here?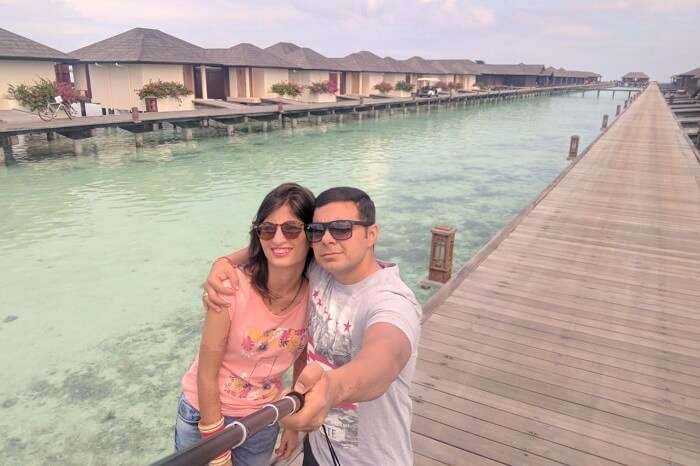 10 Best Resorts in Maldives For Honeymoon
The next day we shifted to our very special water villa post enjoying a delicious breakfast at the Superior Beach Bungalow. We were transferred at about 11 am and we could already feel the romance in the air in the broad daylight.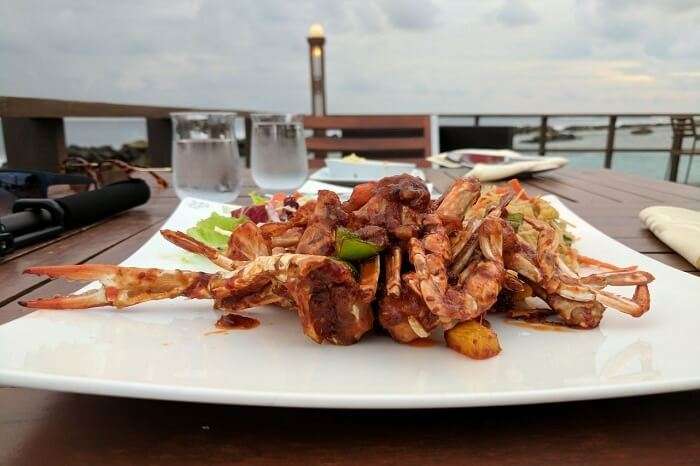 Our eyes met the ocean and we knew we had fallen in love with the awe-inspiring Maldives. It is truly a paradise for honeymooners. Since me and my wife are both foodies, we tasted the most special delicacy of Maldives which is the Crab over lunch.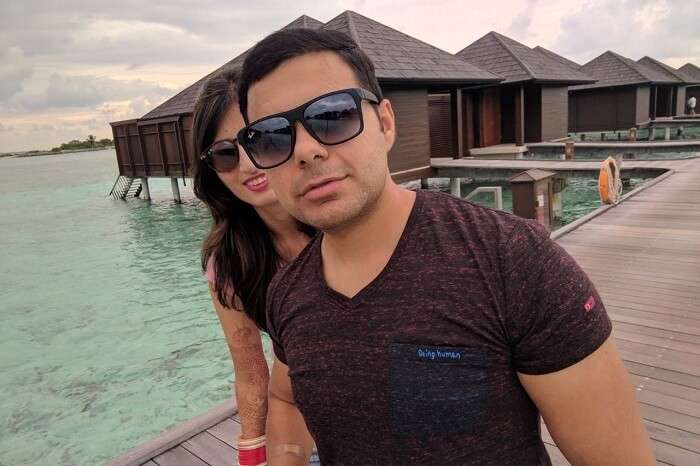 Every experience in Maldives was for the first time for us and as the time passed, Maldives just thrilled us more and more. We also enjoyed taking part in the water adventures. Snorkeling was a fun experience but since there was no guide with us we couldn't take any pictures ourselves.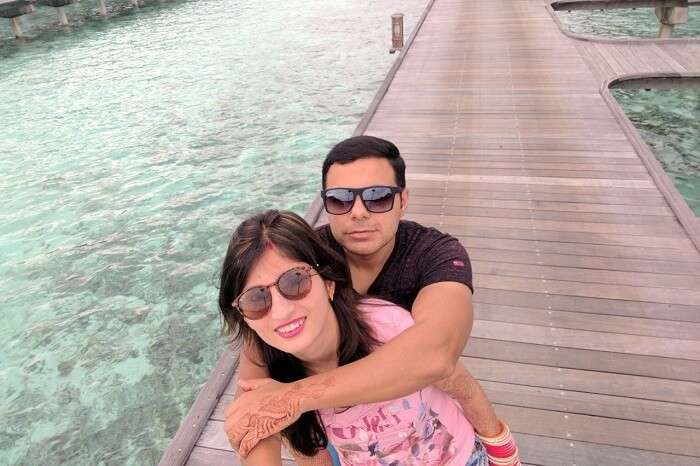 In the evening, clouds were romancing the sky and the weather turned out to be in our favour. We went to the ocean and spent some quality time at the sea-facing cafe. The most memorable part of our trip to Maldives was the candlelit dinner and indulging in some cavalier wine tasting. We cherished those moments of a romantic dinner. Later we went back to the villa and retired for the night.
Day 3: Soaking In The Rejuvenating Spa Therapy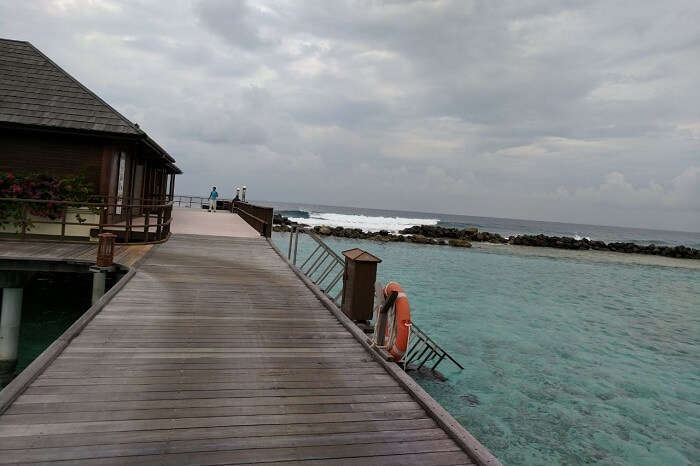 His Pictures Are Proof That Maldives Is An Ideal Honeymoon Destination
Totally charmed by this heavenly paradise for the past two days, our next day was booked for a relaxing couples massage session. We finished our scrumptious breakfast and went out for our massage therapy. The body massage and spa literally refreshed our sensed and left us rejuvenated.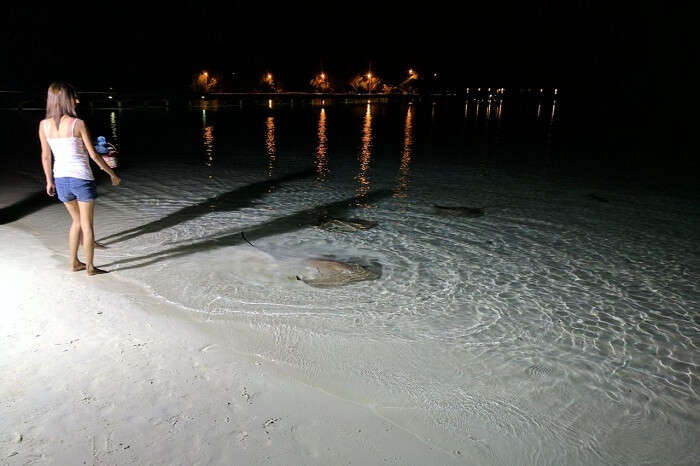 Stingray feeding!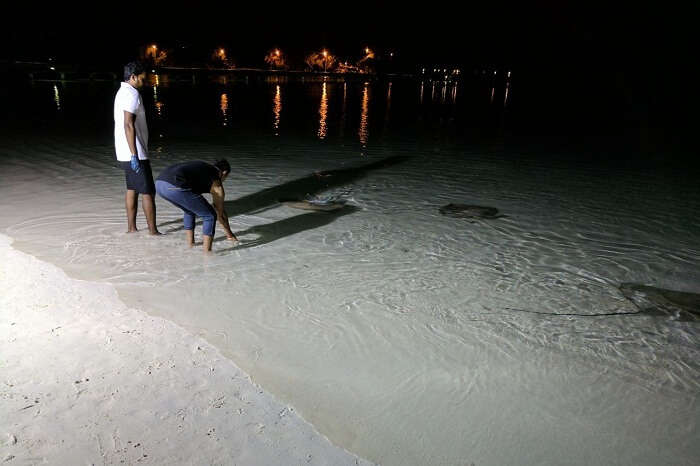 Little Baby Sharks
Later in the evening we were so excited to spot stingrays and little sharks. Watching and feeding them was a pleasure and an exciting experience indeed. They gather around at the exact time when people come to feed them and they are totally harmless.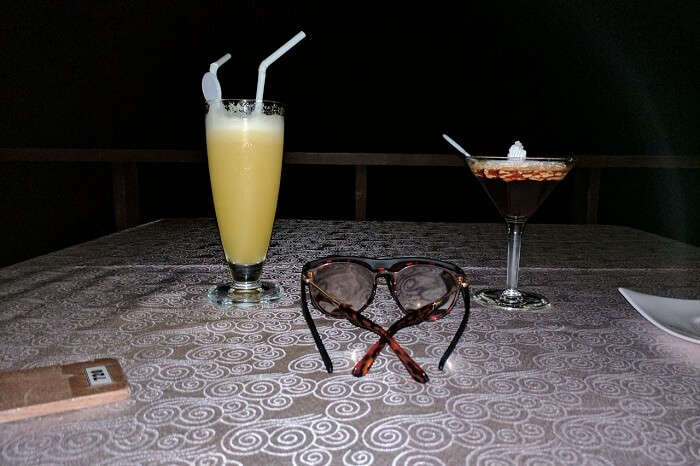 Maldives Honeymoon: An Guide For An Exquisite Romantic Escapade In 2022!
All Set For The Party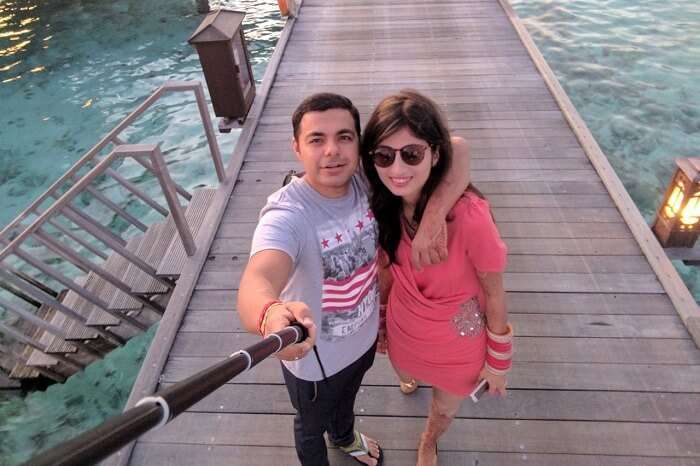 In the night there was a party and we joined others in the resort at around 8 pm. It was kind of a food fest with a lot music and dancing. We really had a nice time on our last night in Maldives and we got back to the resort later to finish our packing.
Day 4: Ciao Maldives! Until We Meet Again …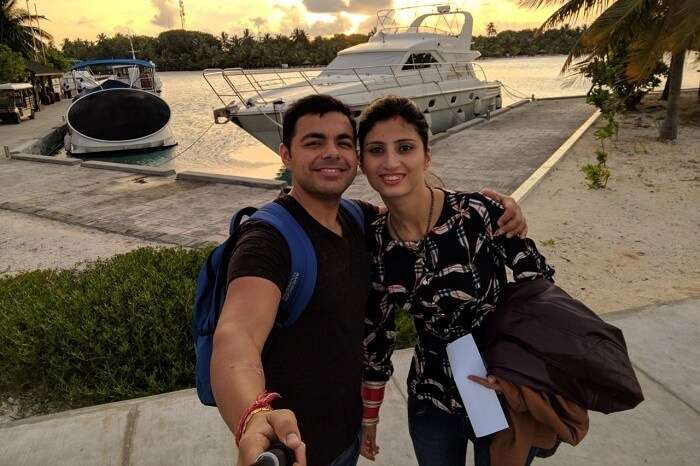 Our departure was scheduled in the morning at 6.15 am. Saying goodbye to such an incredible place was the hardest part and we wished we stayed for a little longer. It was an incredible experience altogether and we loved every moment spent at this beautiful little island marvel of Maldives.
WOW Moments: Everything was amazing but the candlelit dinner was really special and a memorable experience!
Low points: None at all!
Tips:
Water villas are more expensive when compared to beach bungalow. Opt one day at the water villa and the rest at beach bungalow so that you can stay for a longer period of time at Maldives.
Do try the Maldivian specialty dish: the scrumptious crab. Special thanks to TT for suggesting this to us.
We would definitely suggest TravelTriangle to other travelers. They offer value for money experiences and not just a trip.
Best Things To Do On A Maldives Honeymoon That Made Our Dream Trip Extra Special!
Be it a memorable honeymoon trip or a relaxed family holiday, Maldives never fails to pampers its guests with ultimate luxury. Explore this tropical paradise and customize the best Maldives tour packages yourself with TravelTriangle. BOOK NOW!
Comments
comments