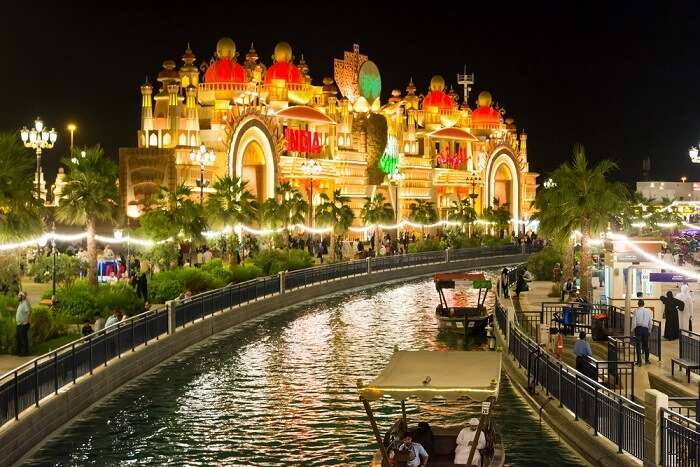 Dubai, the most ambitious and fast-moving city, that has seen only growth in the past years only demands your attention. It has started developing from nothing and today has reached the heights we could not imagine. This fast city has a population of people with unique business ideas and a zeal to visit it.
The city has professionals from around the world and is diverse in its culture. It offers you everything from the modern infrastructure to the traditional buildings. The royal city of UAE has a lot more to offer from varied cuisines to the best shopping experiences.
So if you are visiting there, you could always imagine yourself with lots of shopping bags in hands after visiting the happening markets in Dubai. You can never feel a sense of satisfaction after Shopping in Dubai Market because towards the end you will always need more and more of it.
But before going to the markets of Dubai, just decide at what time to visit the place.
Best Time To Visit Dubai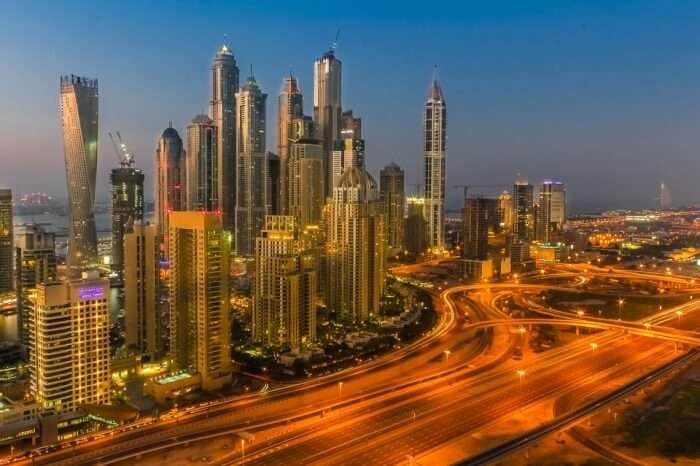 The desert area is ready to welcome you in the month of November and December for the sightseeing and visiting the destinations. This time period will give you favorable weather and fewer crowds in areas. But if your zeal to shop is more than the desire to stay with few people, then December to February is the perfect time for you to visit because of Dubai shopping fest when the thick crowds everywhere will be worth the 75% discounts that are offered. You can also visit various of the Indian markets in Dubai during this time.
July to August is again the worst time to visit Dubai because of the extremely hot climatic conditions, but again the shopping enthusiast in you will want to visit during that time because of Dubai Summer surprises where various discounts are offered at outlets for 45 days.
So, take a look at these best markets in Dubai for shopping to know what awaits you here!
7 Best Markets In Dubai
There is nothing more exotic than experiencing the culture of a foreign land by making your way through the bustle of its markets. The best part is, the Dubai markets are much more than shopping hubs, they are filled with items of significance that reflect the destination. Find out the favorite outlets in this stunning land of Dubai with the best shopping guide ever. Scroll down to know all about the best Dubai Markets.
1. Flea Market
2. The Gold Souk
3. Textile Souk
4. Ripe Market
5. Perfume Souk
6. The Dubai Mall
7. Global Village
8. Arte, The Makers' Market
9. Satwa Fabric Market
10. The Market at the Beach
11. Souk al- Bahar
12. Covent Garden Market Dubai
13. Farmers' Market
14. Friday Market
15. Dubai Spice Souk
1. Flea Market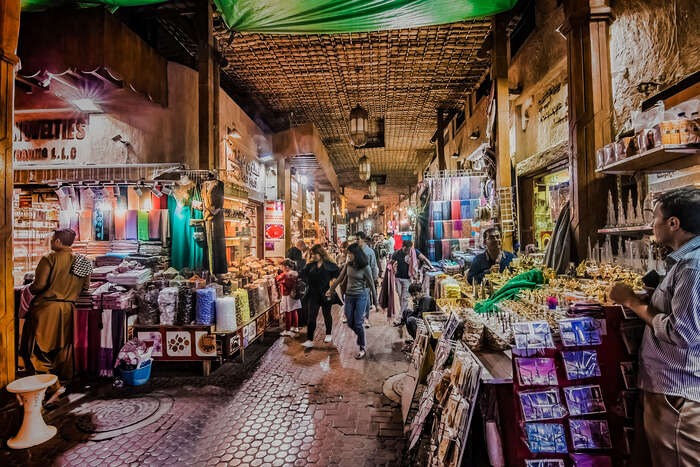 Image Source
If you are willing to explore the local markets in Dubai, the flea market is where you must head to. The best and biggest second-hand market, allowing you both the opportunity to buy and sell, has a large number of things to offer for you. If you are fond of buying books in bulk, and also electrical appliances at very cheap rates, this is the market for you. This night market in Dubai also offers you art presentations and hand-made antiques. Why not anyone wants to buy these beautiful things at a rate way cheaper than the actual ones we pay? So, just don't think twice before visiting the Dubai flea markets and having the best shopping experience in one of the best cheap shopping markets.
Location: Gate # 1 2 & 3, Zabeel Park, Zabeel
Timings: 8 AM to 10 PM
Starting Price: INR 1,000
What To Buy: Artifacts
Must Read: 10 Most Fabulous Places To Enjoy Desert Camping In Dubai In 2022
2. The Gold Souk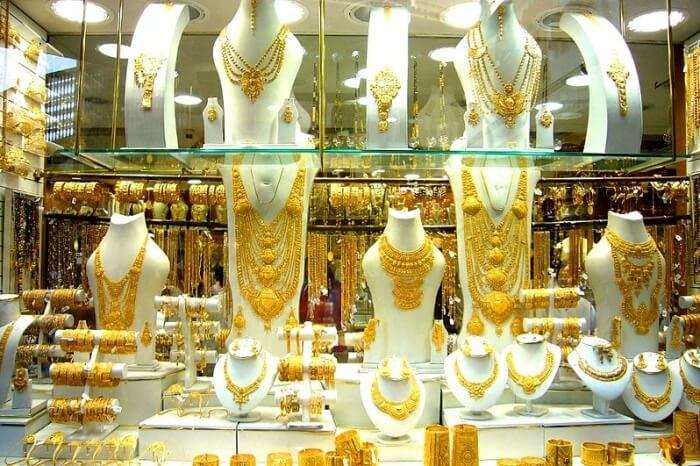 Image Source
Dubai souk markets have everything for you to offer and shop in the traditional set up of the city. And the top from that is for the Gold lovers who are traveling there to buy the Gold at cheaper prices. The market has narrow streets and the doors are covered with gold plating, it has a lot to offer with all kind of variety of gold, be it traditional, modern, gaudy, sober, etc. The different colors of gold like pink, white, green hues, etc will catch the attention of your eye, and the jewelry lover in you will just be unable to hold you back and not buying Gold at the rates cheaper than they are offered at your place for sure.
Location: Dubai
Timings: 9:30 AM to 9:30 PM except for Friday (Friday – 4 to 9:30 PM)
Starting Price: INR 5,000
What To Buy: Jewelry
Suggested Read: Aquaventure Waterpark: Slides, Rides, Sharks, Sting Rays And More In Dubai
3. Textile Souk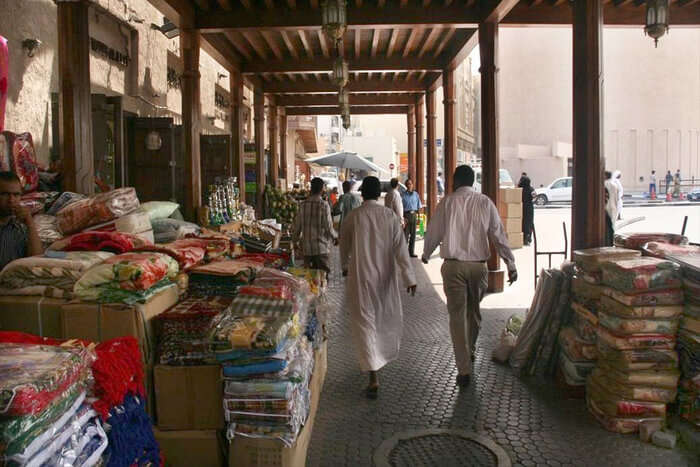 Image Source
Also known as Bur Dubai market, Textile Souk is the textile market to make available the best fabric in colors seen never before. This market effortlessly looks vibrant just because of the availability of colors of fabrics. The market offers you the best of fabrics from wool to pashmina in the best of the colors.
If customized clothing or souvenirs buying is your thing, then this market has tailor shops and many souvenirs shops to offer you Aladdin boots and Dubai t-shirts. The tailors in this market are so proficient that you will never have fitting issues with those personalized clothing.
Visit this for every type of best fabrics and footwear and everything else that you need. This is surely one of the perfect markets in Dubai for clothes that you ought to try!
Location: Bur Dubai, near Bur Dubai Abra Station
Timings: Saturday to Thursday 10 AM to 10 PM; Friday 4 PM to 10 PM
Starting Price: INR 5,000
What To Buy: Scarfs, Rugs
Suggested Read: Bastakia In Old Dubai: The Ancient Foundation Of The Dazzling City Of Dizzying Heights
4. Ripe Market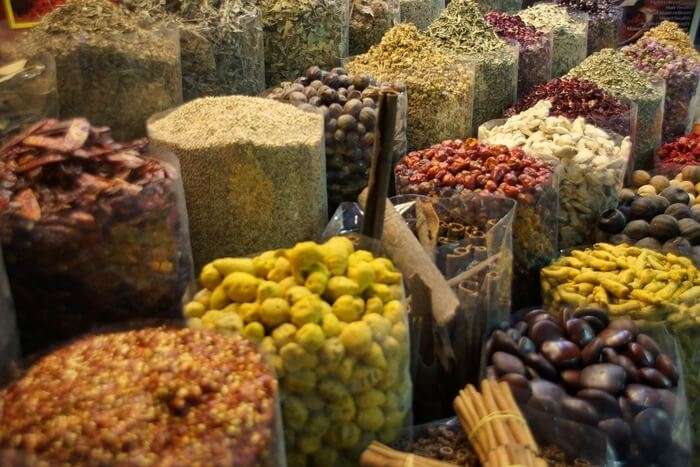 Image Source
The most settled stall market, offering plenty of crafts products, food stalls, and fresh products coming straight from the Ripe farm, is a place where organic produce, al fresco breakfast and many more eatables will be made available. The foodie in you will crave for all these things. Though the Karama Market in Dubai also offers fresh farm produce and fish, the variety and quality you'll find at Ripe will be way better! The place suits your family needs and gives you a sort of pleasure environment with plenty of food and shopping stalls. So when a Dubai supermarket satisfies your hunger, entertain your family and obviously gives you the shopping experience, is definitely worth a try on your visit.
Location: Zabeel Park, Al Barsha Pond Market, times square Centre
Timings: 9 AM to 3 PM
Starting Price: INR 1,000
What To Buy: Dates, Spices
Suggested Read: Dubai New Year 2022: A Guide For The Celebration
5. Perfume Souk
Image Source
A name given to the area of collective fragrances, near the gold souk, this place offers a wide range of perfumes from ittars to modern perfumes. The fragrances will confuse you to the hell as to what to buy, but the shopkeepers always there to ease your shopping experience in markets of Dubai, UAE. The incense, perfumes and attars in different forms of various sticks, crystal etc will definitely instigate your smelling instincts and bring you to this place of buying all these amazing fragrances at affordable prices.
Location: Sikkat al Khali
Timings: NA
Starting Price: INR 1,000
What To Buy: Traditional perfumes
Suggested Read: Everything You Need To Know About The Transcendental Dubai Opera
6. The Dubai Mall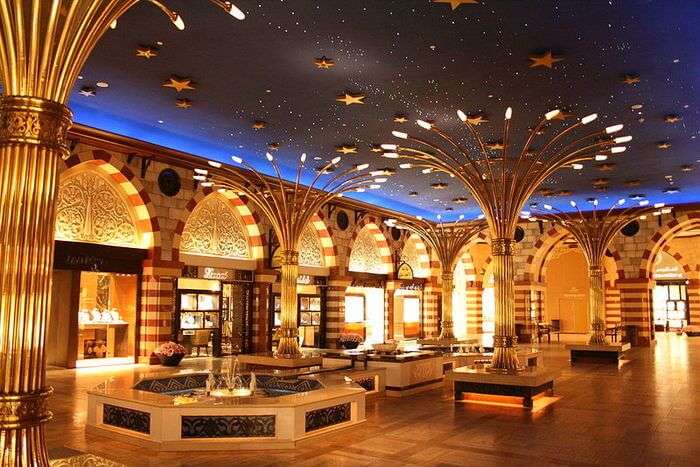 Image Source
This is the largest mall in the world, with 1200 shops and 22 cinemas and provides you with a shopping experience like never before. The areas in the mall are product-wise divided into clusters. The place not only gives you the shopping experience but also various entertainments for you and the family also with Dubai Aquarium and Kidzania. Also housing a Dubai Mall supermarket inside the premises, this mall definitely is a one-stop destination for all your needs. This place is also surrounded by some of the top places to visit in Dubai.
Location: Financial Center Road
Timings: 10 AM to 12 AM
Starting Price: INR 2,000
What To Buy: Arabic branded products
7. Global Village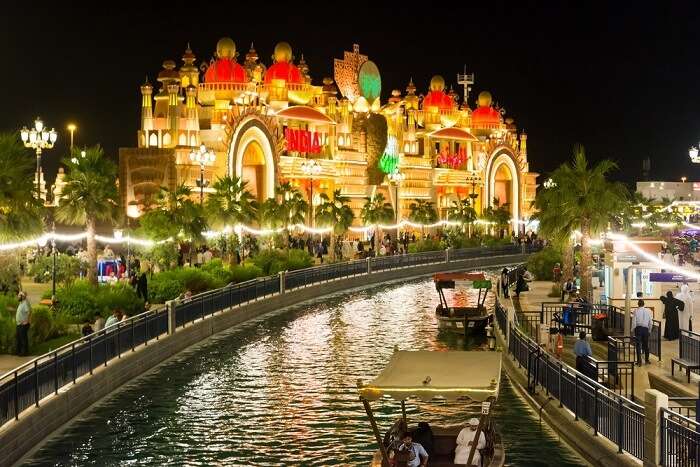 Image Source
If you are willing to explore some night markets in Dubai, Global Village will surely impress you. The place has a collection of various products from different countries, as different exhibitors come with their country's specialty products and exhibit them here. It also organizes an event and has a fantasy island to entertain you. With so much to offer, this is definitely one of the best markets to visit in Dubai. What else can be better than having fun activities at the place you are shopping?
Location: Emirates Road
Timings: 4 PM to 12 AM ( Saturday- Wednesday); 4 PM to 1 AM (Thursday, Friday and public holidays)
Starting Price: INR 1,000
What To Buy: Souveniers
8. Arte, The Makers' Market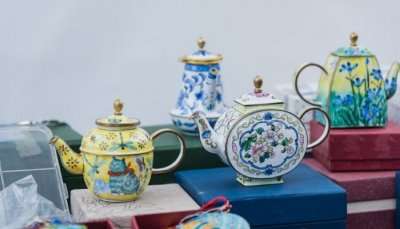 Craftsmanship exhibitions and specialists from around the planet, each with their own remarkable interpretation of workmanship, the Maker's Market in Dubai is one of the most popular places you must visit. From arising Emirati specialists, pop-craftsmanship symbols, and design workmanship disrupters, to test expressionists and compelling artwork and photography professionals, the display is a varied blend of aesthetic styles.
Location: Al Marabea Road – Al Quoz – Dubai – United Arab Emirates
Timings: 8 AM to 10 PM
Starting Price: INR 1,000
What To Buy: Artifacts, Paintings
9. Satwa Fabric Market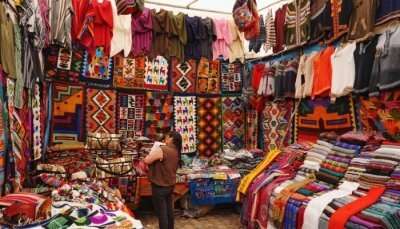 Image Source
The fabric market in Dubai is old, rich and different in nature. The plenty of assembling and a discount portion is the remarkable and notable component of the market of Dubai. Indeed, Dubai is one of the most popular fabric markets in the UAE. The commercial centers in Dubai are shifted and assorted as there are markets where the garments are least expensive and a few spots where the lone thing that is accessible is the top-notch texture. The market is overwhelmed by small dealers, wholesalers and makers though the large material organizations have their outlets and offices in the city.
Location: D90 – Al Bada'a – Dubai – United Arab Emirates
Timings: 8 AM to 10 PM
Starting Price: INR 1,000
What To Buy: Rugs, Clothing
10. The Market at the Beach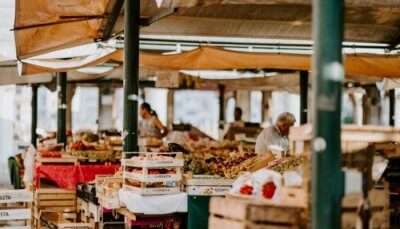 Image Source
Dubai is a city acclaimed for its shopping, tall structures and exciting nightlife yet what is really exceptional about this city is that it takes into account the necessities of all people living in the city. In the event that you are someone who isn't brand cognizant and loves conventional antiques, The Market at the Beach has got you covered! Roused by the conventional souks of Dubai this old-style market is quite possibly the most excellent inconsistencies of the chic Downtown region. From restaurants to form, dried organic products to aromas, this market offers assortment and quality both under one rooftop.
Location: Dubai Marina – Dubai – United Arab Emirates
Timings: 8 AM to 10 PM
Starting Price: INR 1,000
What To Buy: Clothing, Souvinears, Artwork
11. Souk al- Bahar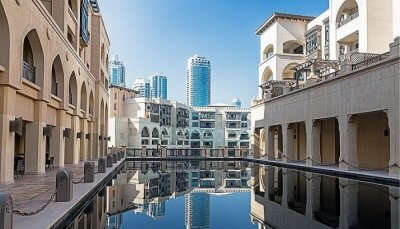 Image Source
Souk Al Bahar is an Arabic word which signifies 'Market of the Sailor'. It offers a modernized shopping, amusement and waterfront eating experience to sightseers and individuals living in Downtown Dubai, close to The Dubai Mall, Burj Khalifa and Dubai Fountain. Home to more than 100 shops, 22 eateries, bistros, and parlors, alongside a breathtaking waterfront dock in front of the moving wellspring and Burj Khalifa Lake, this souk offers old fashioned rugs, conventional crafted works, shining adornments, customary outfits, Arabian fragrances, furniture, books and fine arts.
Location: Sheikh Mohammed bin Rashid Blvd – Downtown Dubai – Dubai – United Arab Emirates
Timings: 8 AM to 10 PM
Starting Price: INR 1,000
What To Buy: Artifacts, Rugs, Books
12. Covent Garden Market Dubai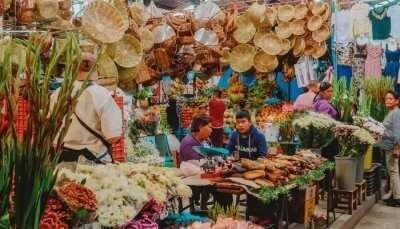 Image Source
Covent Garden Market Dubai is a European-style, outdoors road market including unique artifacts, adornments, canvases, design, and extraordinary home-products. The market is open on Wednesdays and Thursdays from 5.00 pm to 12 PM, and Fridays and Saturdays from 10.00 am to 9.00 pm at The Walk at Jumeirah Beach Residence. This place is also surrounded by some of the best places to visit in Dubai.
Location: Dubai Festival City – Dubai – United Arab Emirates
Timings: 8 AM to 10 PM
Starting Price: INR 1,000
What To Buy: Flowers, Souveniers
13. Farmers' Market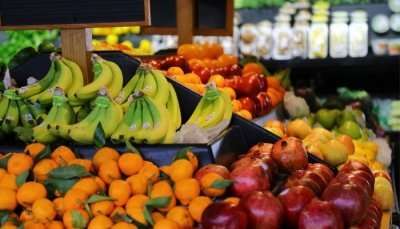 Image Source
The Farmer's Market in Dubai an extraordinary expansion to Dubai's shopping for the food scene, which will in general be very store and shopping center substantial. It's pleasant to now have genuine ranchers' business sectors in the city, which sell natural produce from nearby homesteads. Costs are reasonable and you don't have to bring your own packs, since they give you reusable cardboard boxes to take your veggies home. Other than for products of the soil shopping, the market is extraordinary to meet people from the nearby local area.
Location: Business Bay – Dubai – United Arab Emirates
Timings: 8 AM to 10 PM
Starting Price: INR 500
What To Buy: Fresh fruits, local dates
14. Friday Market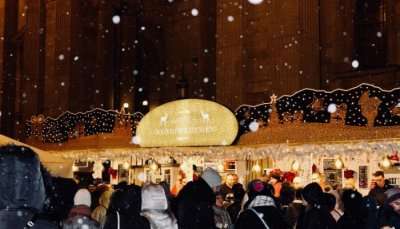 Image Source
In opposition to its name, the Friday Market is open seven days every week. You'll discover an assortment of merchandise here including nearby stoneware, incense burners, conventional rugs, just as pruned plants, and homestead new products of the soil. Regardless of whether you're in the Al Dhaid region, heading toward the east coast for mountain journeying, or digging into the historical backdrop of UAE at an archeological site, make certain to make a stop at this market.
Location: 426 Al Rasheed Road – Hor Al Anz East – Dubai – United Arab Emirates
Timings: 8 AM to 10 PM
Starting Price: INR 1,000
What To Buy: Electronics, Furniture, Gold
15. Dubai Spice Souk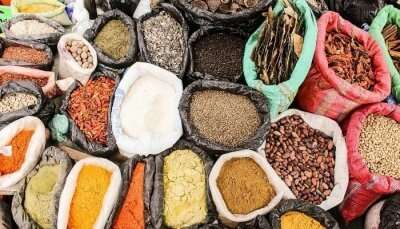 Image Source
The Spice Souk in Dubai is one of the most popular spice markets in the UAE known for its exotic collection of spices from all over the country. You can find a wide variety of whole and powdered spices, get yourself a custom mix, or even buy special gift packages for your friends and family. It is one of those places where you can also find some great spicy local delicacies that you must try.
Location: 41 34th St – DeiraAl Ras – Dubai – United Arab Emirates
Timings: 8 AM to 10 PM
Starting Price: INR 500
What To Buy: Rosebud, Lavender tea
Further Read: Dubai Marina: The One Stop Destination For Breathtaking Panorama And Unparalleled Luxury!
Markets in Dubai not just offer you great and authentic shopping experience at affordable prices but are also a source of entertainment and fun, it's the experience everyone wants to have, so guys, what are you waiting for? Plan a trip to Dubai guilt-free vacation with the best shopping experience like never before! And if you know any more cheap shopping markets in Dubai, let us know in the comments below.
Disclaimer: TravelTriangle claims no credit for images featured on our blog site unless otherwise noted. All visual content is copyrighted to its respectful owners. We try to link back to original sources whenever possible. If you own the rights to any of the images, and do not wish them to appear on TravelTriangle, please contact us and they will be promptly removed. We believe in providing proper attribution to the original author, artist or photographer.
Frequently Asked Questions About Sydney
What time are souks open in Dubai?
The timings of souks in Dubai varies from place to place and also depends on the day. Mostly on Fridays, many souks are open till late.
How do you get to Dubai souk?
You can reach the textile souk in Dubai from Deira which also has Gold Souk, Perfume Souk and Spice Souk.
Are shopping places in Dubai offering masks and sanitisers for visitors?
In some stores and markets, you might be able to find masks and sanitizers on arrival. It is recommended that you also carry them yourself just in case.
Is shopping in Dubai expensive?
Shopping in Dubai can be an amazing experience and based on the average price of products in the market, certain items can be cheaper than they are in India. It majorly depends upon the type of item you are looking for.
---
Looking To Book An International Holiday?
Book memorable holidays on TravelTriangle with 650+ verified travel agents for 65+ domestic and international destinations.
---
People also read: