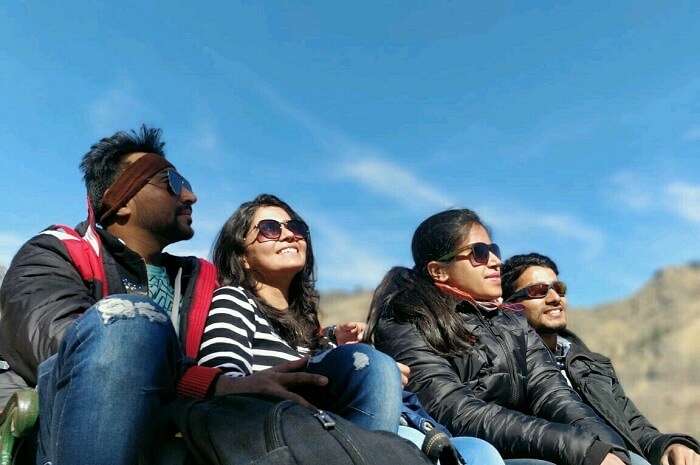 Life has a way of surprising you and my trip to Rishikesh and auli with friends is proof of that. Initially all set for a solo trip (to do bungee jumping and more!), it all changed when surprisingly my friends also decided to join me.

And even though my flights and reservations were done, that didn't deter them from joining me for perhaps one of the most adventurous trips of our lives.
Initially planning for Mussoorie, Dehradun, and Rishikesh, we dropped the former two when we saw how beautiful and snowy Auli is. Rishikesh was chosen for its adventure and Auli, well, because it was simply beautiful and heavenly to look at.
And yes, a special mention to TravelTriangle for helping us out even during last minute reservations and offering full support to me and my friends. They truly made our trip personalised and ensured we got excellent hotels and a great guide.
Day 1: Bungee Jumping in Rishikesh!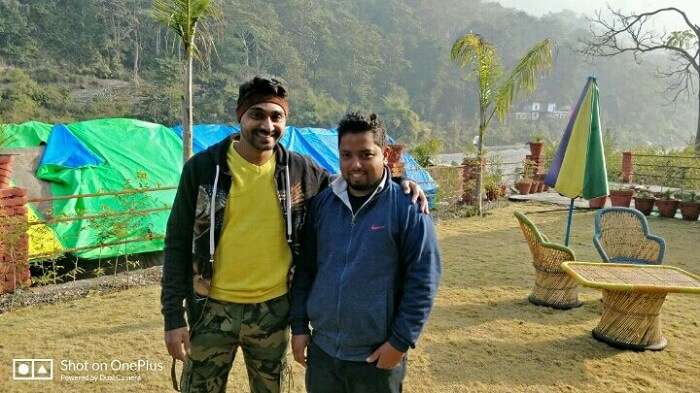 We all arrived on the same day but via different flights. It was truly amazing to see all of us unite for a trip together and once we had all arrived, the trip began. The pickup for everyone was from the Delhi airport and at around 9:30 pm in the night, we all left for Rishikesh.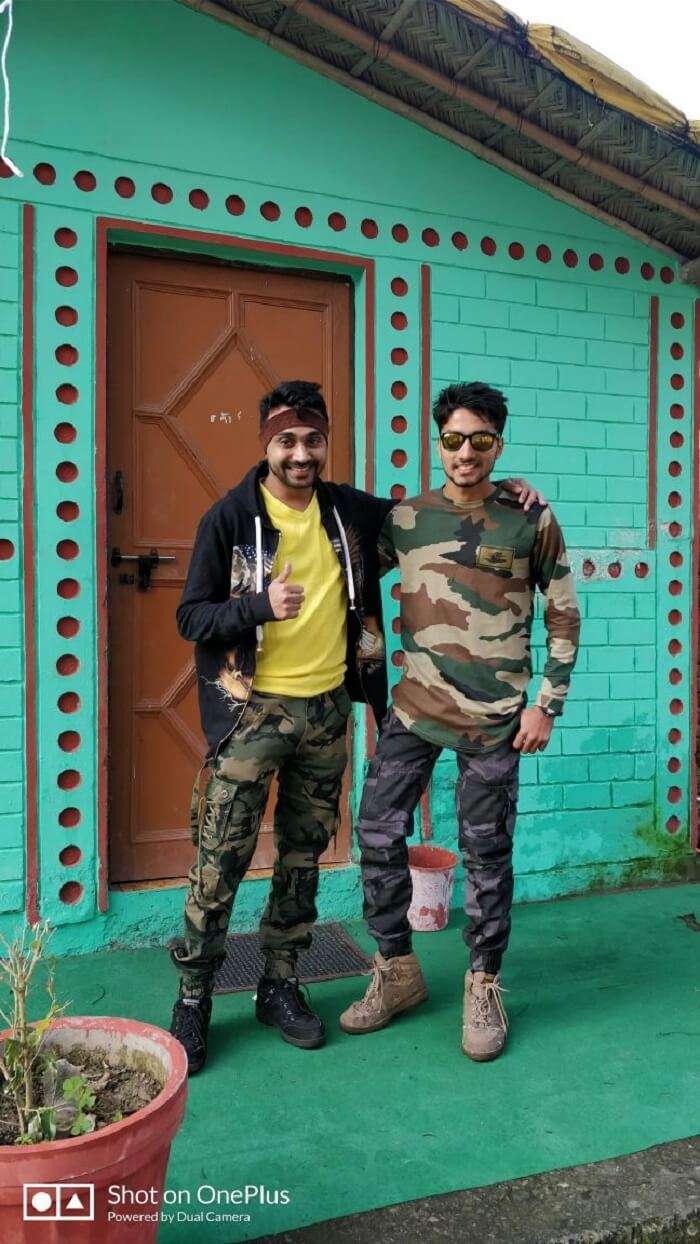 We reached our destination early in the morning around 6 am and straightaway checked into the Kabila Resort. After this, we proceeded for Bungee Jumping – the one adventure activity in Rishikesh that I had always wanted to do.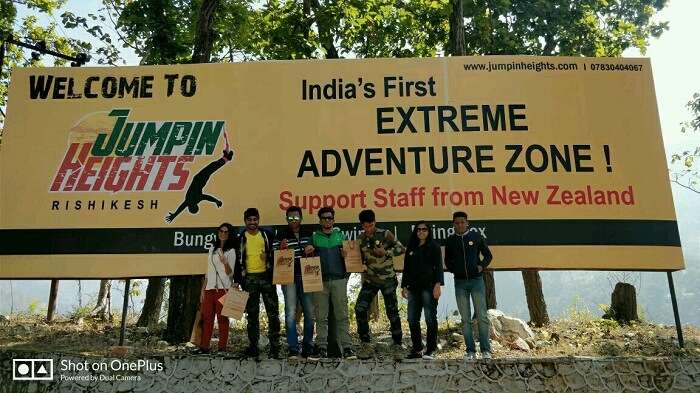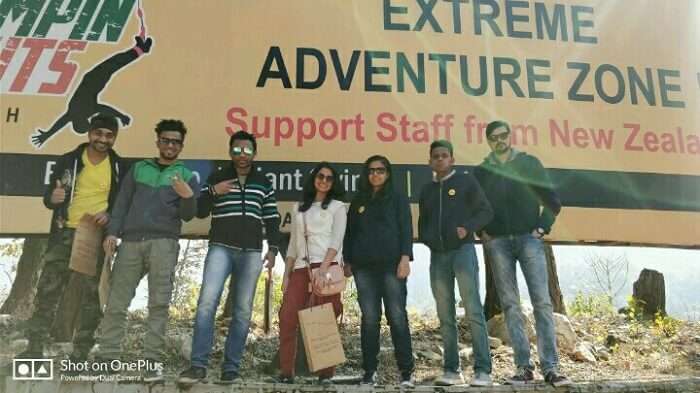 The site was only 3 km from our resort and the booking for which was done by the resort people only, who by the way were amazing and extremely hospitable too (thank you!).
The Bungee Jumping experience was out of the world and exceeded my expectations. It is difficult to describe that feeling in words but all I can say is that it was 270 feet of adrenaline rush for me. And yes, this was also the highest site in the whole of India for Bungee Jumping.
Tip: If you pay for Bungee Jumping and you don't jump, your money is not refunded. Two of my friends didn't jump at the final moment and regretted later for 3 seconds of courage would have given them a lifetime of an experience.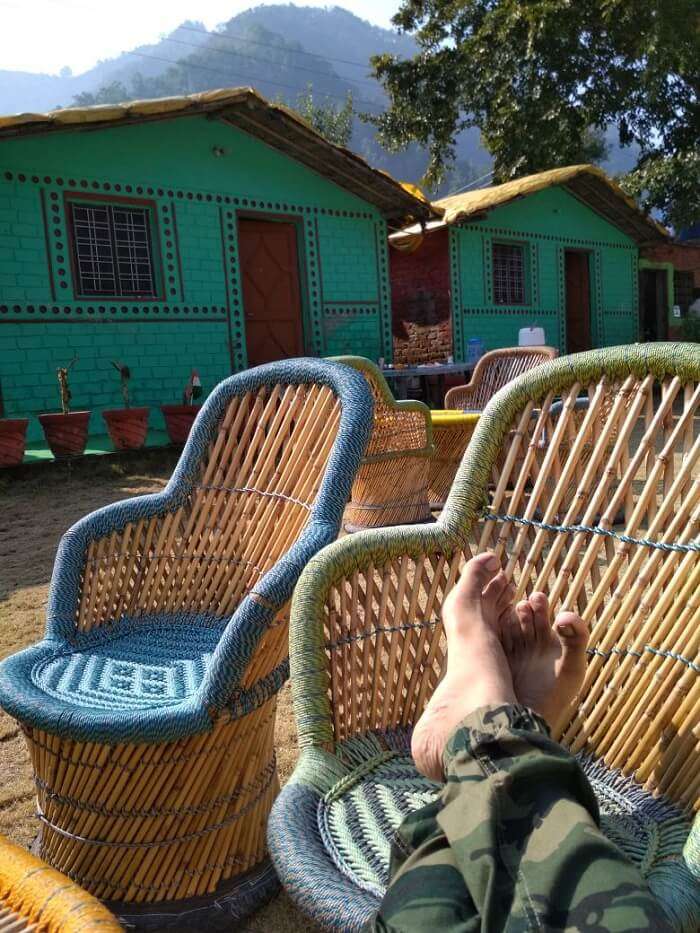 Later back in hotel, we were welcomed by barbecue dinner, music, and a lively ambience. The weather was cold and being from Mumbai, it was even more difficult for us to adapt, but in the end, all the drinks and food worked their magic and we were soon sorted.
Day 2: The River Rafting adventure we always wanted!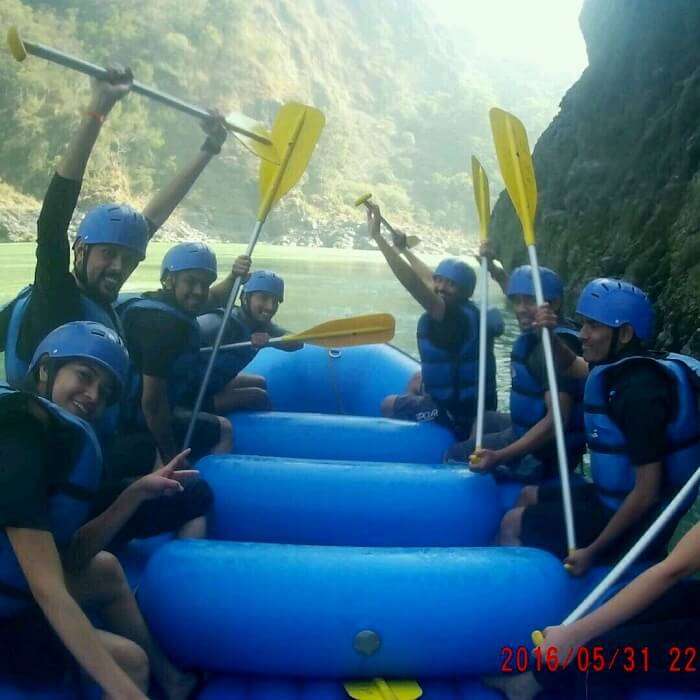 Post breakfast today, we went river rafting and even though the water was freezing, we still went ahead and had the time of our lives! River rafting in Rishikesh was a journey in itself with various points to stop in between and one such was place was the maggie point. We had to come out of the water to eat maggie here but once we got out, that is when the cold kicked in again and we started shivering again due to the wind. Anyway, it was still an awesome experience and sharing it with my friends made it even better. Next point that we encountered during the river rafting was a cliff from where we could jump into the water 40 feet below. Being adventure heads, naturally, we all went with it and yes, it was super cool.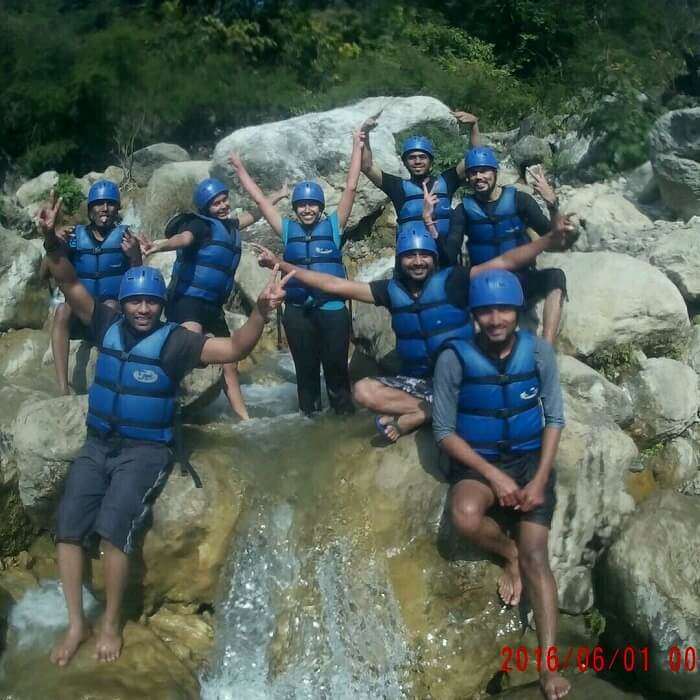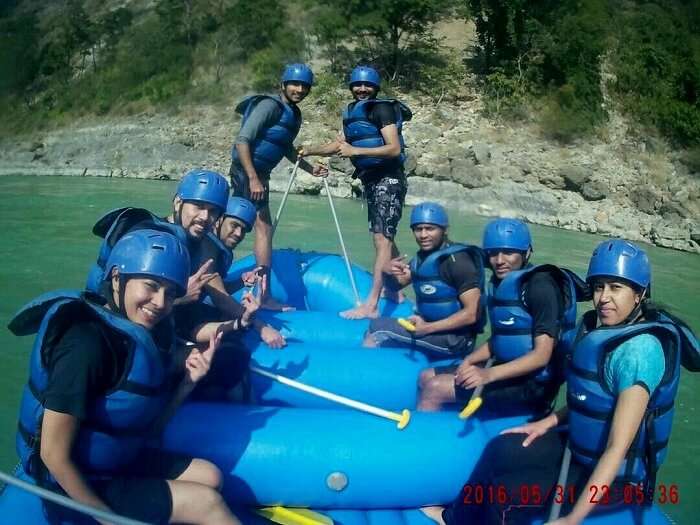 Later after we were done with river rafting, we had our lunch and by this time, we were already running a bit late. We were worried that we won't reach Auli on time since the roads also close during the night for safety reasons but our skilled driver nonetheless got us there by 1 am.
Thanks to him, we could check into our hotel and get a good night's sleep.
Day 3: Auli and all its snowy charm!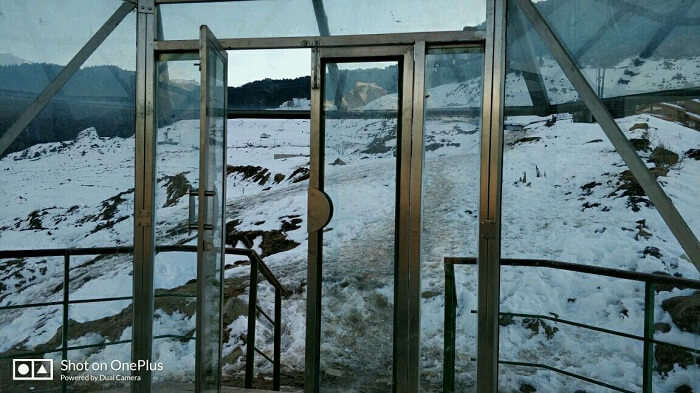 We got up at 6 am today to book a ticket for cable car ride to Auli. And even though we reached at 6:30 am, there were already people waiting in line for the ticket distribution which starts at 9. Thankfully, we got ours by 9:30 am with a slot for 1 pm and since we now had around 3 hours to spare, we decided to use them by visiting temples, markets, and exploring around on our own.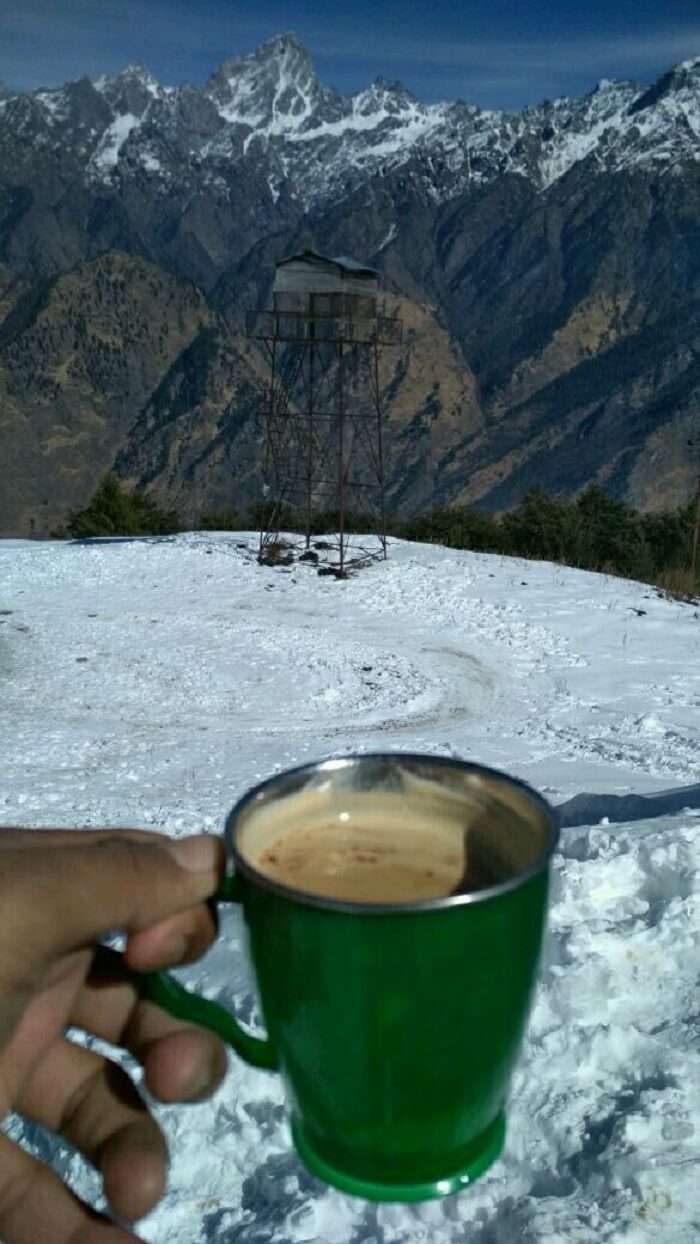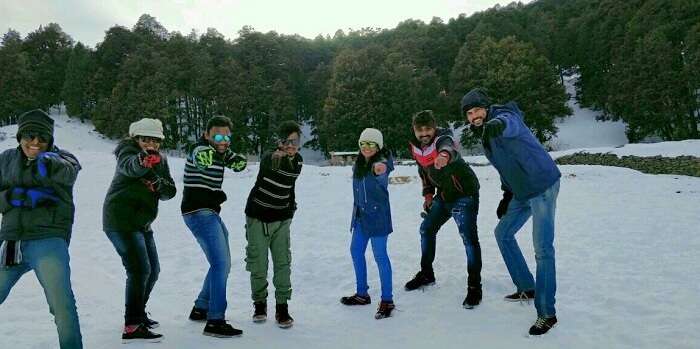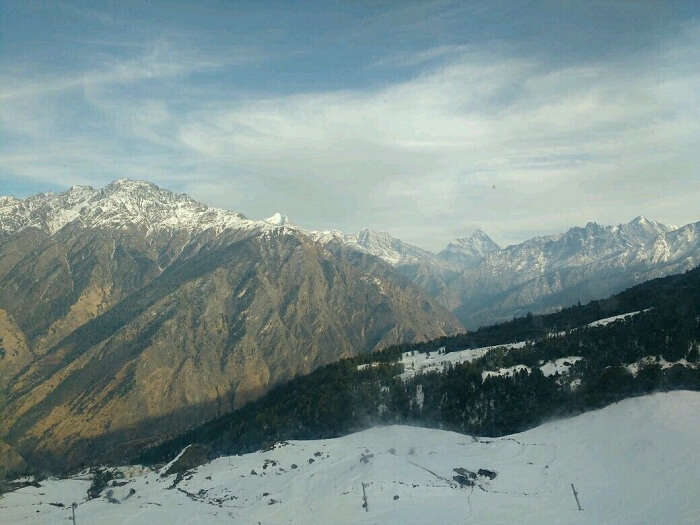 The cable car ride was surreal. As soon as we reached a little height, we could see the snow. With mountains surrounding us from every angle, it was one of the most delightful views we had ever seen. Later, on top, amidst the real snow, we all became kids once again and were now playing with ice and chilling with friends. It was awesome!
Day 4: The snow trek of a lifetime!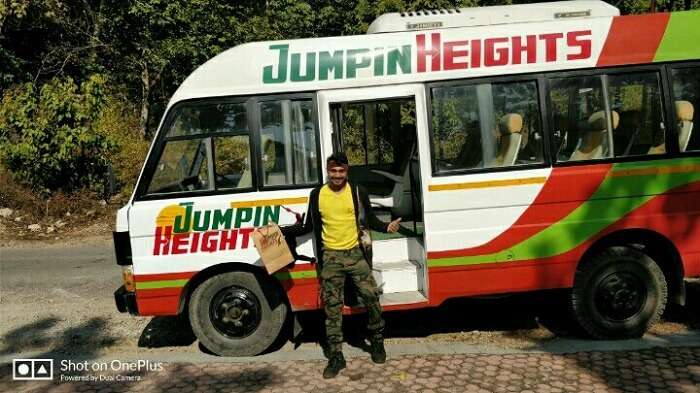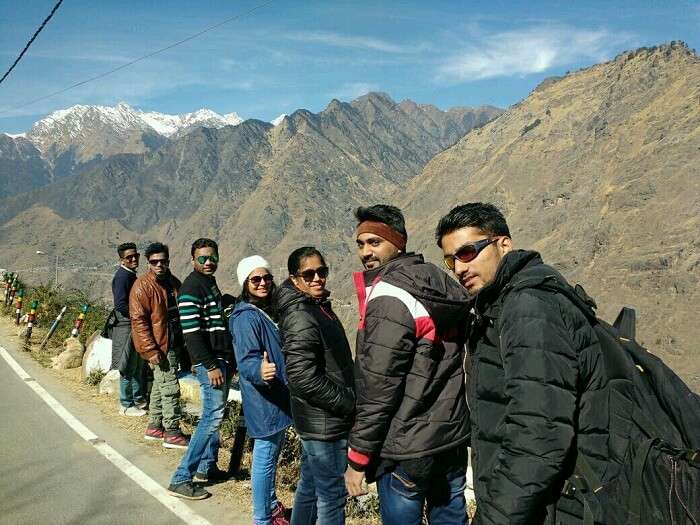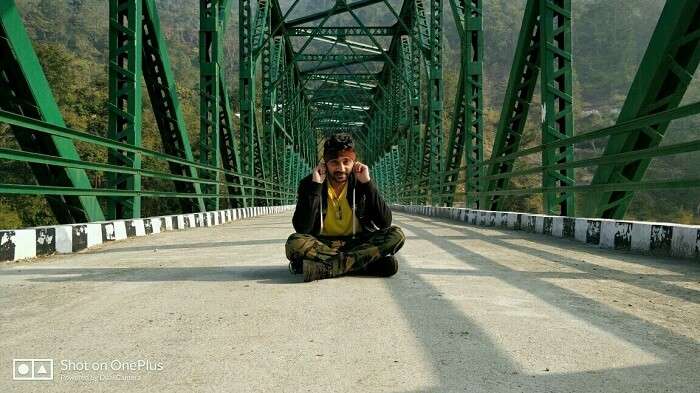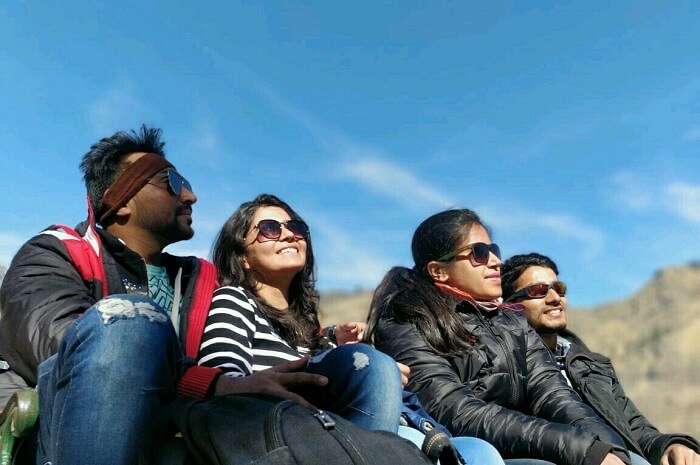 We were to go snow trekking in Auli today and so from Joshimath till the start of the ski resort, we took a gypsy. Upon reaching this point, we rented a guide and snow boats and sticks for our trek to the top. Our trek was called the Gurson Bugyal Trek and doing it was one of the most thrilling moments of our lives. It took us 5 hours to reach the top and 3 hours to come down but all of it amidst the snow was totally worth the experience. We paid our guide 1200 rupees and even though it almost took us the whole day to complete this one, he was always there was for us. We could see Kanchenjunga and the Valley of Flowers mountain there and even learned that China was only 140 km from this point. Needless to say, this was one the best highlights of our whole trip and we loved every moment of it.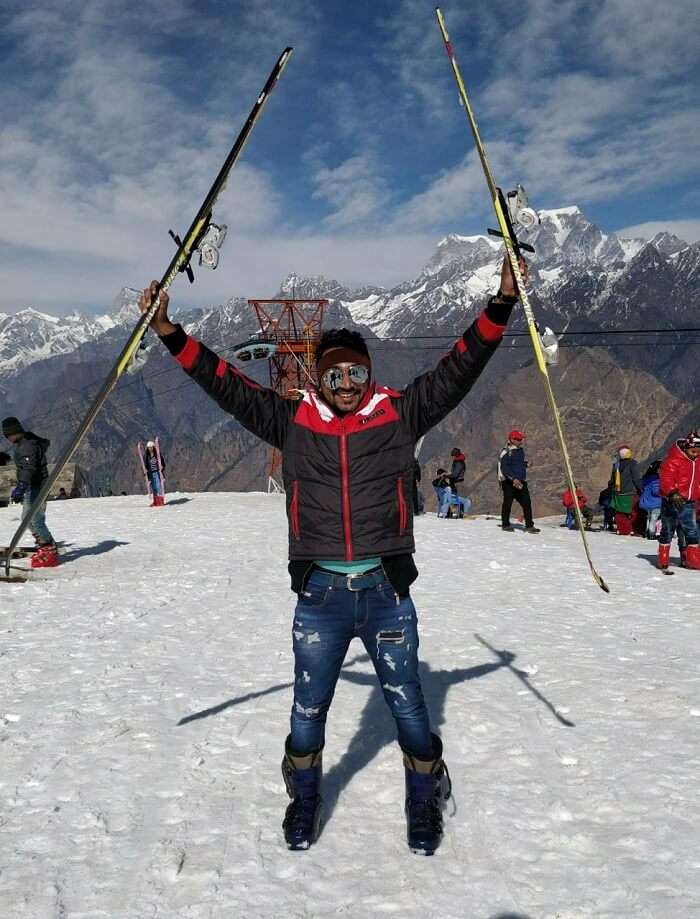 We returned to our hotel at around 8 pm and even though we were dead tired, me and my friends spent our last day in Auli playing cards, listening to music, and having dinner.
Day 5: Saying goodbye to the mountains!

We woke up to a beautiful sunrise today, courtesy our balcony which overlooked the mountains. Post breakfast, we left Auli and on the way stopped at various places including Rudraprayag and Karnaprayag. After dropping two of our friends in Rishikesh and a few more at Haridwar, we reached Delhi at around 6 am the next day.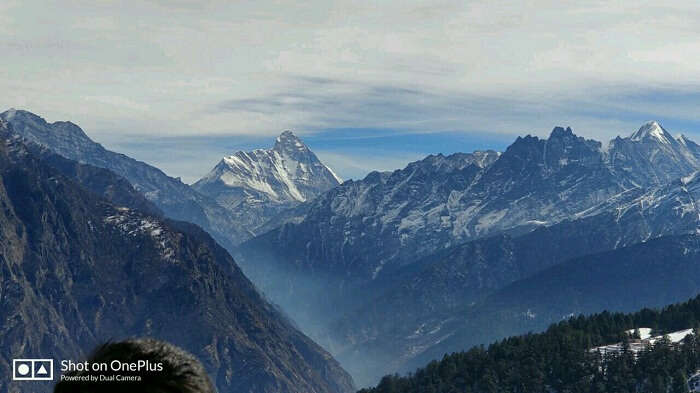 Our journey had officially ended but we were leaving with a lifetime of memories and precoiis moments spent with the best people in my life.
Looking back at my trip to Rishikesh and Auli with friends, I recollect adventure, thrill, adrenaline rush, tranquility and yes, good times! Seeing how this solo trip turned into an adventure with friends amazes me even today but who am I to complain, for all the great things in life are planned by God!