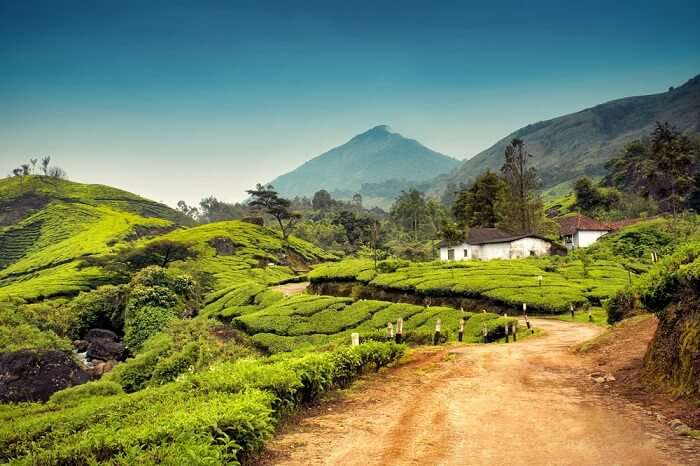 When it comes to planning your honeymoon trip within India, Munnar is among a few places that comes to one's mind. Munnar has always been the favourite honeymoon destination for many. This popular hill station has an extraordinary beauty that draws the love birds to this place. There is a long list of Munnar honeymoon places you can visit for the most beautiful honeymoon.
Weather Of Munnar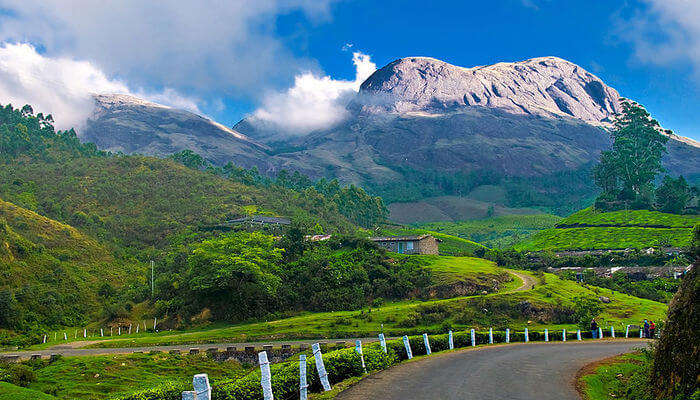 Munnar's weather remains warm and temperate for most of the year. In comparison to winters, the summer months receive more rainfall. If you are planning to visit this beautiful hill station then September to March is considered to be the best time. During this time, the place experiences pleasant weather which will enhance your experience.
From April to June, the place gets a little warm, but you can still manage to enjoy your honeymoon trip there. However, the monsoon season is not at all pleasant as it rains heavily. This may ruin your plans and experience in Munnar. Therefore, it is better to avoid visiting the place during monsoon time.
Places In Munnar For Honeymoon
Now that you know the best time to visit the hill station, let's look into the details of the honeymoon places in Munnar. As mentioned earlier, there are a lot of places to visit and explore. The exotic beauty of the place is going to fill your mind with love and peace. No wonder, it is considered to be one of the most romantic places in India. Here are some of the best Munnar honeymoon places.
1. Verdant Tea Gardens

Your trip to Munnar is incomplete without visiting the Verdant Tea Gardens. This is one of the most unique places to be in Munnar. The sloppy hills with a lush green surrounding look simply stunning. This is the best spot to enjoy nature with your partner. The never-ending stretches of the tea plantations have a different charm about itself. The chirping birds, the lush green view and the beautiful valleys make the place perfect for any honeymoon couple.
How to reach: The nearest airport is Cochin International Airport. After reaching the airport, you can take a cab ride to get to the tea gardens. You can also use bus services in Munnar.
Ideal stay duration: 2 days
Things to do: You can take a morning walk in the vast tea garden. You can even take a long drive through the tea gardens.
Romantic hotels: Grand Plaza Munnar, T & U Leisure Hotel, Clouds Valley and Hotel C7.
Must Read: 18 Museums In Kerala To Explore The Art, History, & Culture Of South India
2. Kundala Lake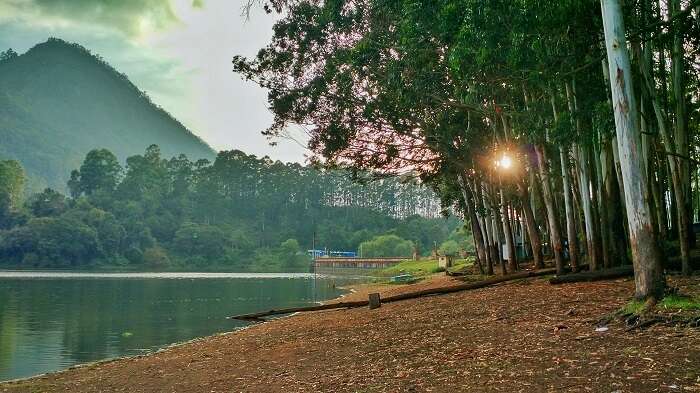 Kundala Lake is one of the ideal places in Munnar for couples. It is located amidst mountains and hills and is 20 km away from Munnar. The place is mainly known for its stunning beauty. You can indulge yourself in a lot of leisure activities here. This is the perfect spot to spend a romantic time with your partner. The surrounding area of the lake is home to NeelaKurunji. This is a flower that blooms after 12 years. If you are lucky then you may get to see this rare flower.
How to reach: The nearest airport and railway station is 130 km. You can cover the rest of your journey by cabs or buses.
Ideal stay duration: 2 to 3 days
Things to do: You can enjoy boating with your partner and also click a lot of pictures.
Romantic hotels: Mountain Club Resort, Spice Tree Munnar and Fort Munnar
Suggested Read: 10 Most Famous Islands In Kerala You Must Visit For An Extraordinary 2022 Experience
3. Mattupetty Dam And Dairy Farm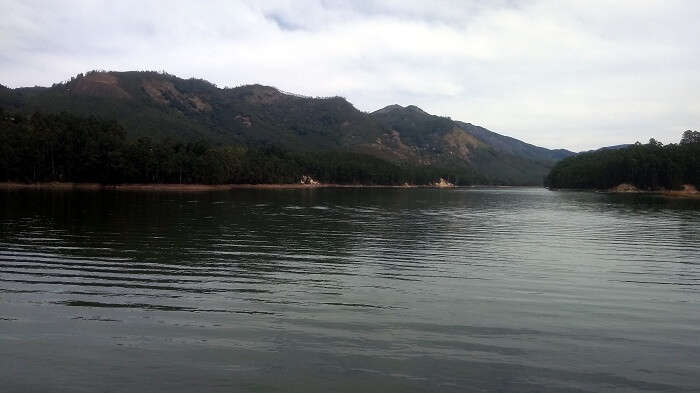 The Mattupetty Dam and Dairy Farm is also known as Indo-Swiss dairy farm. This place is as peaceful as it can get. Visiting the farm gives you an insight into the lives of livestock. For example, how they are nurtured and managed or what they eat. If you are visiting Munnar for your honeymoon trip, you simply cannot afford to miss this place. The sight of the hundreds of cattle roaming is a sight you don't see every day. Apart from that the beauty of the green valley pleases your mind like nothing else.
How to reach: You can reach this place easily by bus and taxi from Munnar city.
Ideal stay duration: 2 days
Things to do: You can watch the cattle breeding and the preparation of high-quality dairy products.
Romantic hotels: Ottway Hills
Suggested Read: Kerala Sweets: Take A Sneak Peek Into An Extremely Sugarlicious Journey!
4. Top Station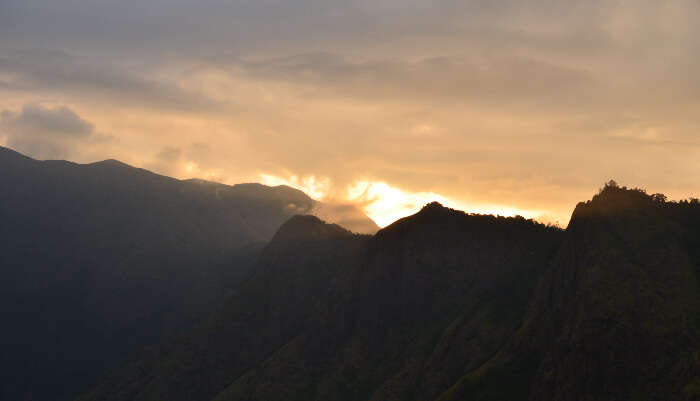 This is yet another best place to stay in Munnar on honeymoon. If you like to enjoy things from a height then this could be the perfect place to spend some quality time with your partner. The incredible view of the area has a deep impact on your mind. From here you can enjoy the view of Theni Valley and it looks completely awe-inspiring. The place also has a railway station which is visited by many tourists. If you and your partner love to set out on adventurous journeys then you can embark on a trekking plan in this area.
How to reach: A lot of bus services are provided to reach this place. Other than that, you can also book a cab ride to your destination.
Ideal stay duration: 2 to 3 days
Things to do: You can go on a trekking trip or take a long walk and explore the place.
Romantic hotels: Sterling Munnar, The Siena Village Munnar and Lake Zone Holiday Resort
Suggested Read: 21 Best Ayurveda Resorts In Kerala That You Ought To Visit In 2022
---
Planning your honeymoon in Kerala but confused about what to do? These Kerala honeymoon stories help you find your best honeymoon trip ever!
---
5. Echo Point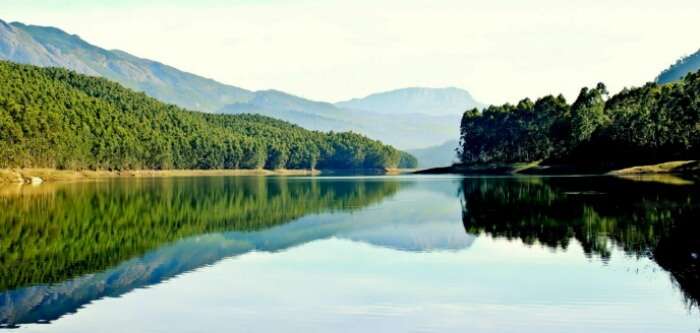 While looking for the best honeymoon places in Munnar Kerala, you are sure to come across Echo Point. It is located at a distance of 15 kms from Munnar and is one of the most popular tourist attractions. The alluring beauty of the place is what makes the place more charming for the visitors. Here you can learn about the natural formation of echo. This place is just not meant for the couples but the place is also visited by many families as well.
How to reach: The nearest airport is 103 km while the closest railway station is 93 km. You can cover the rest of your journey by a cab or bus.
Ideal stay duration: 1 to 2 days
Things to do: You can scream at the top of your lungs and hear your voice back. Couples visit the place to express their love.
Romantic hotels: Kurinji Wanderlust Munnar and Arul Mount Munnar
Suggested Read: 10 Stunning Beaches Near Kerala For An Extra Dose Of Sun, Surf, And Sand
6. Marayoor Sandalwood Forests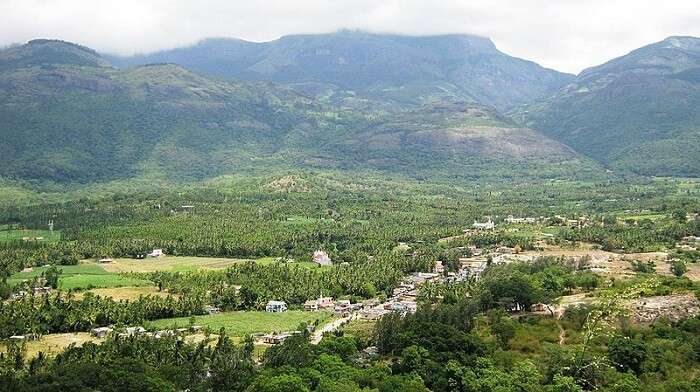 Munnar has some of the most beautiful forest areas and Marayoor Sandalwood is one of them. The specialty of the place is everything smells of sandalwood. Your very presence in the place is a favour to your soul and skin. Couples visit the place to spend a few romantic days with their partners. This enchanting place is 42 km away from Munnar but is worth visiting. Here you will gain experiences that you have never felt before. As you go deep into the forest, it gets dense and so does the smell. The place is also of significant importance. The remains of the Stone Age civilization can be witnessed here.
How to reach: You can reach your destination by booking a cab or by bus service.
Ideal stay duration: 1 to 2 days
Things to do: You can explore the forest area and also learn more about the ancient history of the place. You can also spot many dolmens, rock edits, and paintings from the Stone Age.
Romantic hotels: Sandal Breeze Hotel and Cure Monastery
Suggested Read: Silent Valley National Park In Kerala: Where The Wild Roam Free
7. Eravikulam National Park

If you and your partner love animals then Eravikulam national park is the place for you. This large national park is home to many animals including the endangered NilgiriTahrs. This place has been declared as a World Heritage Site by UNESCO. Located 15 km away from Munnar, this place is one of the best ways to spend your honeymoon.
By visiting this place you can get close to nature. This park also houses South India's highest peak, Anamudi Peak. You can have a great time here exploring different species of animals.
How to reach: The nearest railway station is just 15 km away. If not then you have both government and private buses to take you there. You can even book a cab ride to your destination.
Ideal stay duration: 1 to 2 days
Things to do: You can explore various animals including golden jackal, tiger, Nilgiri tahrs and others.
Romantic hotels: Landy Queen, Grand Plaza, and Golden Fern
Suggested Read: 11 Most Soothing Spas In Kerala For Experiencing A Rejuvenating Holiday In 2022
8. Lakkam Waterfalls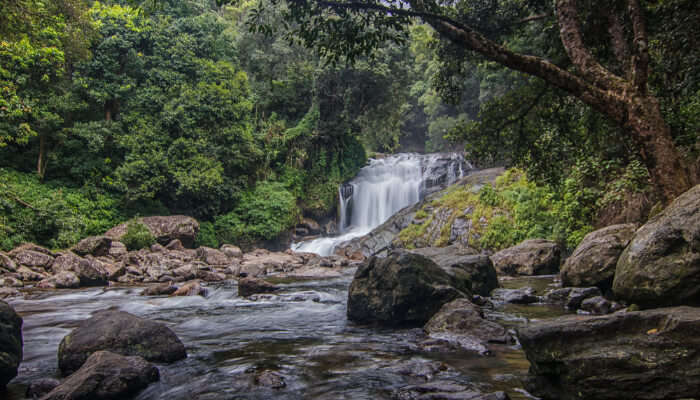 This is one of the most romantic places in Munnar. The beauty of the waterfall and its surrounding area cannot be described in words. You have to be there to realise what you are missing. This place is quite popular among couples and families. The site of the Lakkam waterfalls is a visual treat to every visitor. If you are in Munnar you must visit this place once.
How to reach: Located 25 km from Munnar, you can easily visit this place by taxis and buses.
Ideal stay duration:2 to 3 days
Things to do: You can enjoy the beauty of the waterfalls and soak yourself in the scenic views of nature. You can click a lot of photos in this area.
Romantic hotels: Casa Montana and Eastend Munnar
Further Read: 6 Marvelous Kerala Parks To Get Rejuvenated On Your South Indian Escapade!
Munnar is a paradise on earth. With its natural beauty and so many places to visit, there is no doubt that this is one of the best honeymoon places in India. Now that you have a complete list of places to visit in Munnar, you can plan your trip accordingly. so, what are you waiting for? Plan a vacation in Kerala and enjoy a memorable trip!
Frequently Asked Questions About Munnar Honeymoon Places
Is Munnar good as a honeymoon destination?
For those who do not know Munnar is counted as one of the top honeymoon destinations in India. It has many exotic places to visit which are just perfect for couples. From the romantic resorts to the backwaters, it has everything to make your honeymoon a happening one.
When should you visit Munnar?
The best time to visit Munnar is from September to March. During this time the weather stays pleasant and therefore, you will enjoy your trip to the fullest.
How far in advance should you book your hotel in Munnar?
Since Munnar is a popular destination, it is always filled with visitors. Therefore, you are advised to book your stay for at least 2 to 3 weeks before your visit. This is important so that you can book your desired place to stay.
Is Munnar safe to visit during Monsoons?
During monsoon, the place receives heavy downpour. This can ruin your trip and therefore, you are advised to visit Munnar during this time.
What is the most romantic place in Munnar?
Almost every place you visit in Munnar is pleasing for the couples. However, if you want to make the most of your experience then you should visit Lakkam waterfalls, echo points, and top stations.
Are there any honeymoon packages available for Munnar?
Yes, you can find many Munnar honeymoon packages. Visit the top travelling sites and look for what they have to offer. From there you can find many attractive deals and discounts.
How is the weather in Munnar?
Munnar enjoys pleasant weather for most of the year except for the monsoons. In the monsoon months, Munnar experiences heavy rainfall. The summer months are moderately warm and during winters, the weather gets cold and comfortable.
How many days does it require to explore Munnar?
It will take you at least 1 or 2 weeks full to explore the whole place. However, it is hard to give you a definite answer.
---
Looking To Book Your Honeymoon Package?
---