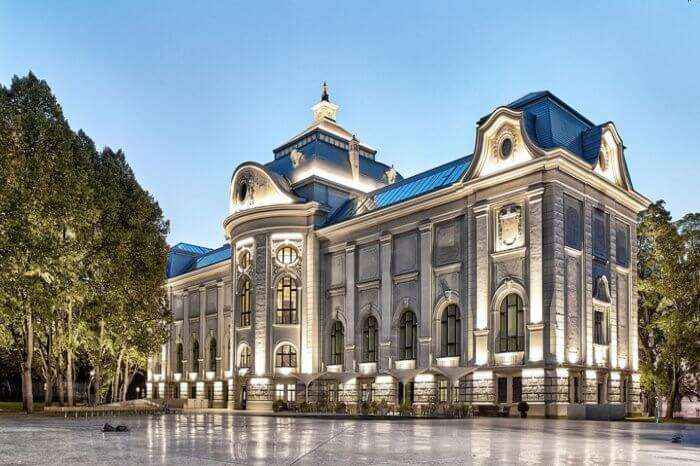 If you love to experience the history and see the collection of things that mesmerizes one's eyes, then, you are a lover of various types of expensive collection, and thus, you should visit the Museums in Latvia. Your thirst for history will be satiated in many places in Latvia and you will get to experience the remnants of the old days.
The entire country Latvia is itself a treasure chest with so many environmental variations and history is infused in every corner of its alleys. This place is the first one to have a bread museum and an amazing chocolate one as well, where you can taste beans and watch how chocolates are made.
10 Best Museums In Latvia
Here is a list of some of top museums in Latvia that you can visit while holidaying there for a history-struck vacation. Take a look!
1. Latvian National Museum Of Art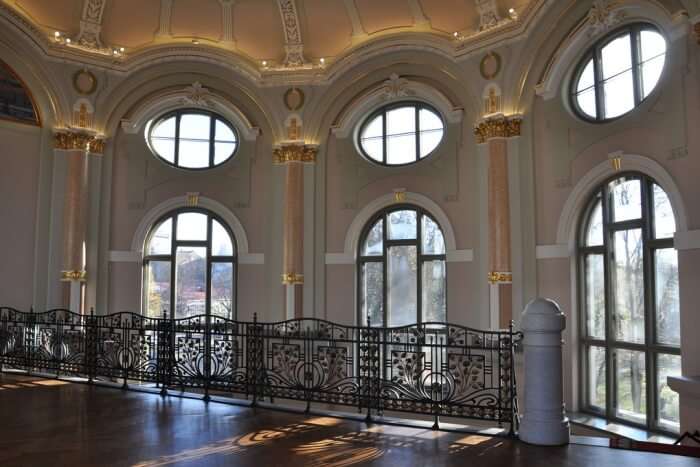 This is the largest collection of art in one place and has over 52 thousand works by Russian and Baltic sculptors and painters and this place is also one of the most famous Latvian museums, who holds temporary exhibitions too. The place has a huge collection of 19th to 20-century art of the country and you will get to view the history of Latvia from those periods. The arts here are displayed from the well-known art schools of Johans Valters, Jānis Rozentāls, and Vilhelms Purvītis.
You will get to visit the roof terrace of the museum and for this; you will need an all-inclusive ticket. The building of it is one of the best architectural proofs and this was specially built to have a museum in the Baltic region.
Location: Jaņa Rozentāla laukums 1, Rīga, LV-1010, Latvia
Timing: 10 am to 6 pm
Entry fee: 6.00 €
Must Read: Summer In Lithuania: A Traveler's Guide To Enjoy A Vibrant Summer Vacation At This European Country!
2. Latvian Ethnographic Open-Air Museum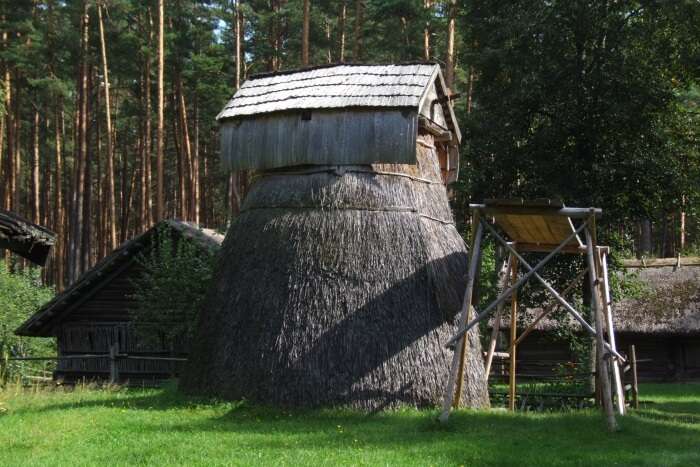 The ethnographic open-air museum of Latvia is the largest and is situated at the banks of Lake Jugla. And a 30 minutes drive from downtown of Riga. The things in this museum have been collected even before the time of war and most of the things are in good condition as well. In this place, you will get to see how the people used to live here, their decorations, farmsteads, the blankets they used and other cultural things. You can take a stroll in the traditional farmsteads and the houses of farmers, fishermen, and experience how in old days they used to decorate their living place.
Here you can try your hand in pottery, weaving baskets, and get to participate in some traditional games as well.
Location: Brīvības gatve 440, Rīga, LV-1024, Latvia
Timing: 10am to 8pm
Entry fee: 2€
3. Art Nouveau Museum
This museum is filled with a beautiful collection of architecture in Riga and has the display of Art Nouveau from the 20th century. Here you will find more than 800 examples of the art of that time and you will get the historical details of the crafts from your guide. You will find the Nouveau buildings nearby the museum, and you will see the fridge, stove, water faucet of that time. You will get to experience the bedroom, bathroom, and all are decorated with the authentic Nouveau art. If you are looking for souvenirs, then you will find that from the museum shops.
Location: Alberta iela 12, Riga 1010, Latvia
Timing: 10 am to 6 pm
Entry fee: 6€
Suggested Read: Museums In Austria: 8 Amazing Storehouse Of History And Art In The Heart Of Europe
4. Rundale Palace And Museum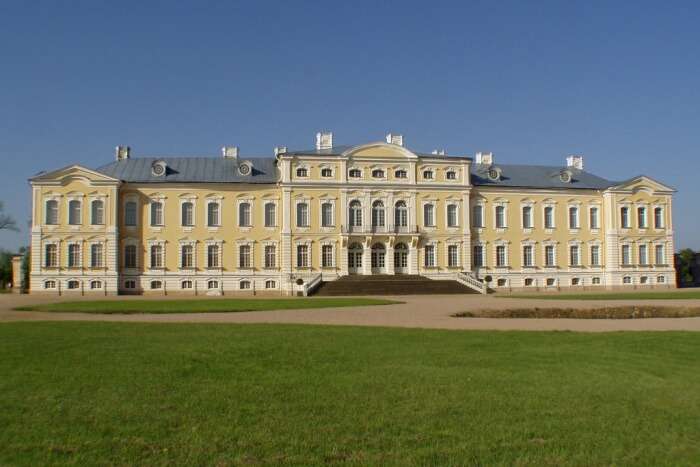 This palace is situated in the middle of Zemgale Plains in the southern parts of Latvia and this place has the richest decoration and it was created in between 1765 to 1768, from the painters of St. Petersburg. This museum is the main research center of Latvian history and there are various exhibitions held throughout the year.
Location: Rundāle district, Rundāle parish, Pilsrundāle, Rundāles pils, LV-3921, Latvia
Timing: 10am to 5:30pm
Entry fee: 8€
5. Latvian War Museum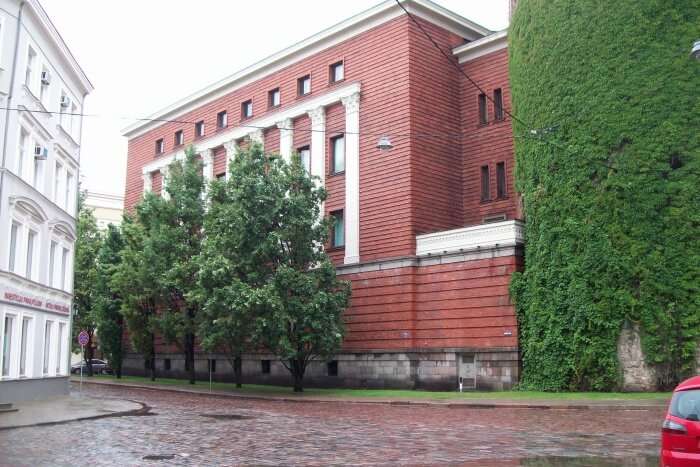 This Latvian war museum is situated in the powder tower in Riga and is the largest military museums in the country, which consists of mesmerizing collections. The place has more than 25,400 items displayed here chronologically, and you will get to see the pictures, photos, weapons and so many wars regarding things in this place. The powder tower has been built many times and here in the 17th century, the gun powder used to be stored here. Here used to be 11 canons a ball catcher as well, and later on here was a torture chamber and a prison too.
Location: Smilšu iela 20, Rīga, LV-1050, Latvia
Timing: 10am to 6pm
Entry fee: free
Suggested Read: 10 Must Things To Do In Luxembourg And Explore The Best Of This Medieval European City!
6. Museum Of The Occupation Of Latvia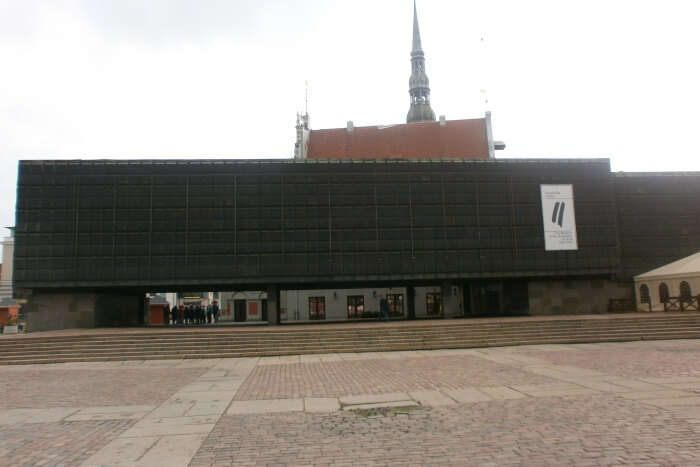 The people who are interested in the Latvian and European history, they will be able to enjoy this place to the fullest. The place highlights the history of the time when this place was under Soviet Yoke, the museum of the occupation of Latvia shows many interactive shows with some personal anecdotes to make the visit memorable and for the information of the tourists too.
Location: Raina bulvaris 7, Riga 1050, Latvia
Timing: 11:00 AM - 5:00 PM
Entry fee: Free
Suggested Read: 5 Amazing Beaches In Latvia That Will Bring Out Your Inner Beach Baby In 2022
7. Museum Of Natural History Latvia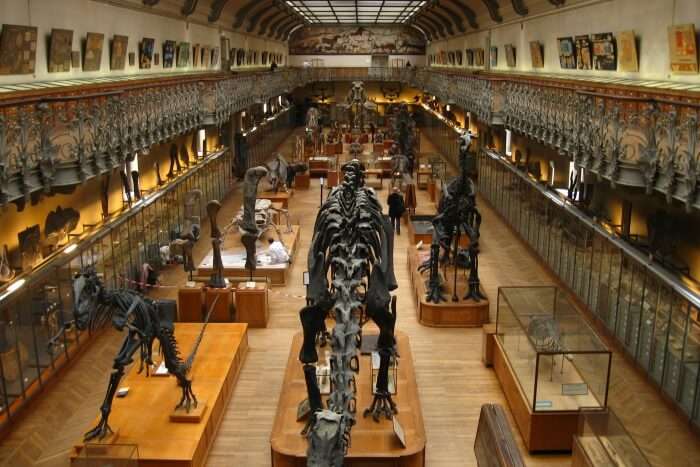 This Latvian museum of natural history has a history of 1845 and the time when the Baltic German founded the Riga nature researcher's society. The mission of these people was to build a natural history stuffed place for the well-being of nature and for visitors as well.
Location: Kr. Barona iela 4, Rīga, LV-1050, Latvia
Timing: 10 am to 5 pm
Entry fee: 2.13 €
Suggested Read: 10 Castles In Bruges Which Reflects The Heritage And Grand Architecture Of This European Country!
8. Museum Of The History Of Riga And Navigation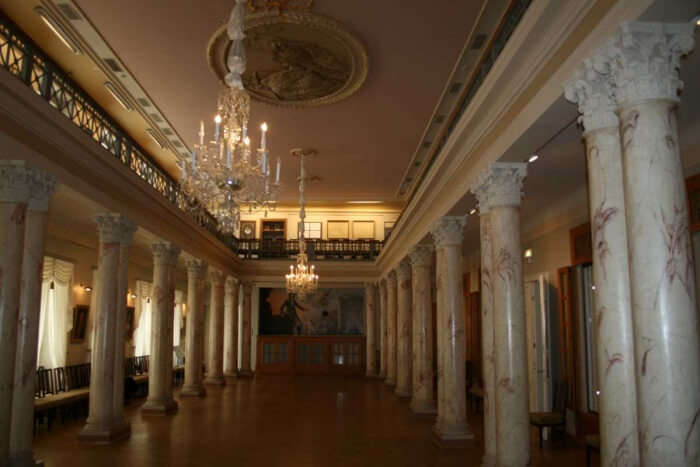 Image Source
The museum of the history of Riga and navigation is the oldest public one in Europe and in Latvia. This place is enriched with the history and the heritage of the country, and there are 16 halls that depict the different ages from the 10th century and 13th. The place the building is situated in the 13th century Dome Cathedral of Riga.
Location: Palasta iela 4, Centra rajons, Rīga, LV-1050, Latvia
Timing: 11 am to 5 pm
Entry fee: 7€
9. Riga Motor Museum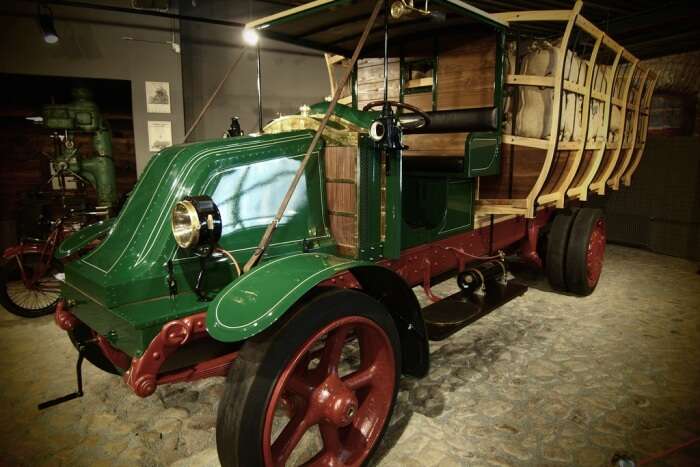 Image Source
This motor museum in here is the largest and has the varied collection of antique motors in the entire Baltic region and if you visit here with a guide then you will get to listen to the history of the various motors displayed here. The display even draws the attention of your kids, and here you will get to see the world's oldest patented car Benz.
Location: S. Eizenšteina iela 6, Rīga, LV-1079, Latvia
Timing: 10:00am to 6:00 pm
Entry fee: 10.00 €
Suggested Read: Paragliding In Austria: Head To These Amazing Destinations In The Heart Of Europe!
10. Turaida Museum Reserve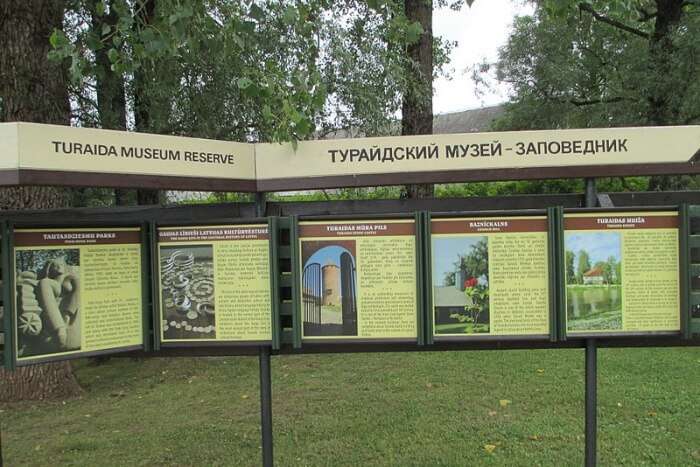 Image Source
This museum in Latvia is an expensive reserve of archaeological, architectural, art monuments and historical treasure. The things are displayed here from the time of 11th century, and here you will find the Turaida stone castle, a church, a garden and the buildings of the manor.
Location: Sigulda district, Turaidas iela 10, Sigulda, LV-2150, Latvia
Timing: 9 am to 7 pm
Entry fee: 5.00 €
Further Read: 11 Museums In San Francisco: To Know The Local History And Culture
Visit these above-mentioned museums while you pay a visit to Latvia and you will be enriched with much extensive information from the history of Europe and the country as well. If you love to visit museums and want to take your kids in such places then Latvia is the best place to do so. The entire country can be small but holds some of the best valued places and while you visit those places keep the various museums in your list too. Now, don't think too much and plan a holiday in Europe, visit Latvia and enjoy!
---
Looking To Book An International Holiday?
Book memorable holidays on TravelTriangle with 650+ verified travel agents for 65+ domestic and international destinations.
---