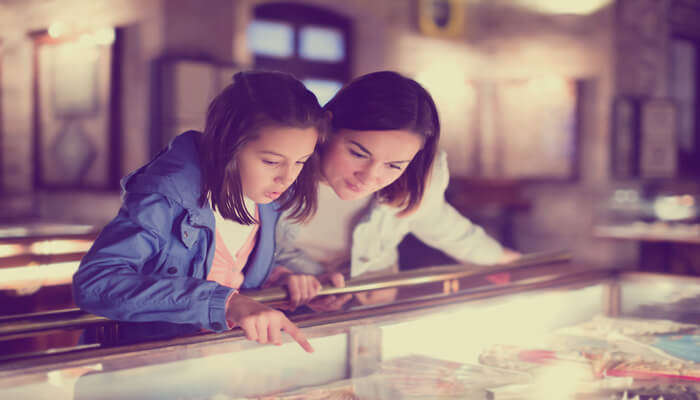 The knowledge of history holds the key to the present. Our country's vivid culture and historical importance are quite vibrant. Those who want to explore the history to gain insights into the past can opt for museums. Museum holds very important data about our existence. Whether it is medieval history or ancient history, you can get a hold of everything that has happened.
It holds a very important place in society. It enables us to make our future generation aware of the past. Telangana has its share of museums which are quite rich in collections. One can easily opt to visit there and experience history. Take a look at this list of all the top museums in Telangana that you can visit on your trip!
Top 10 Museums In Telangana
The numerous museums located in the state are easy to access. The collections of antiques are magnificent. These museums provide different programs for the schools, underprivileged students and also for the general people. The state of the art facilities makes it a good place to accumulate historical knowledge. Here is the list of museums in Telangana:
1. Birla Science Museum Of Hyderabad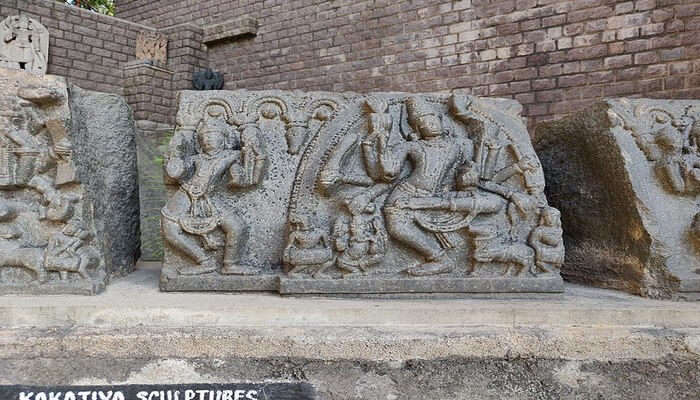 This museum is an Indian science museum which is located in the capital of Telangana i.e. Hyderabad. This constructional idea for this museum is given by Civil engineer Mr. P. A. Singaravelu. The main attraction of this museum is the planetarium, science center, and the art gallery. One of the most interesting things is the dinosaurian.
This museum is constructed as the second phase of the science gallery. It is opened in the year of 1990. The dinosaur is the new extension in the year 2000. This dinosarioum consists of the 160 million-year-old carcass of Kotasaurus Yamanpalliensis which was found in the excavation at the district of Adilabad. This museum also has different tiny fossils of marine shells and fossilized trunks of old trees.
Location: Near Birla Mandir, Saifabad, Adarsh Nagar, Hyderabad, Telangana 500004
Entry Fee: INR 50 fro museums, and INR 50 for planetarium
Timing: 10.30 AM to 8.00 PM
Must Read: 26 Fascinating Tourist Places In Telangana That Are Worth A Visit In 2022
2. Salar Jung Museum Of Hyderabad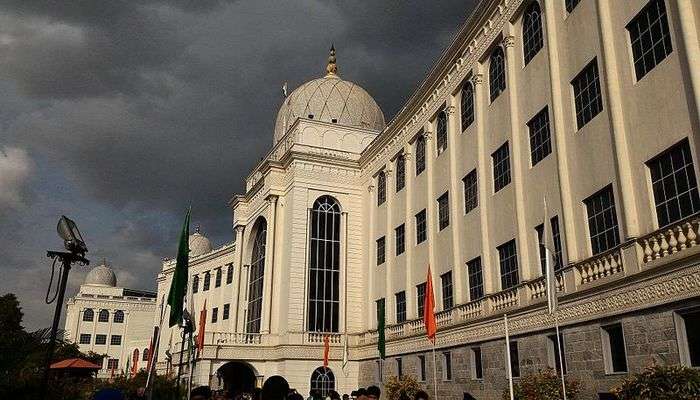 This museum is the amalgamation of medieval and modern royal art. It is located at Darushifa which resides at the southern bank of the Musi River. This museum comes under the national museum of India due to its rich collections. It has collections of carvings, textiles, manuscripts, artifacts, and carpets from different countries such as China, Burma, Egypt, North America, Japan, and Nepal.
This collection from different countries makes this museum ideal for knowing the culture of different nationalities. This collection is accumulated from the sole property of the Salar Jung family. This is one of the largest museums in the country which contains collectibles and antiques by one-man.
Location: Salar Jung Rd, near Minar Function Hall, Darulshifa, Hyderabad, Telangana 500002
Entry Fee: INR 20 for the general public and foreign visitors INR 500. Students are exempted of the entry fee
Timing: 10.00 A.M. to 5.00 P.M
Suggested Read: 25 Mesmerizing Hill Stations In South India That Are A Must Visit In 2022
3. District Museum Kolanupaka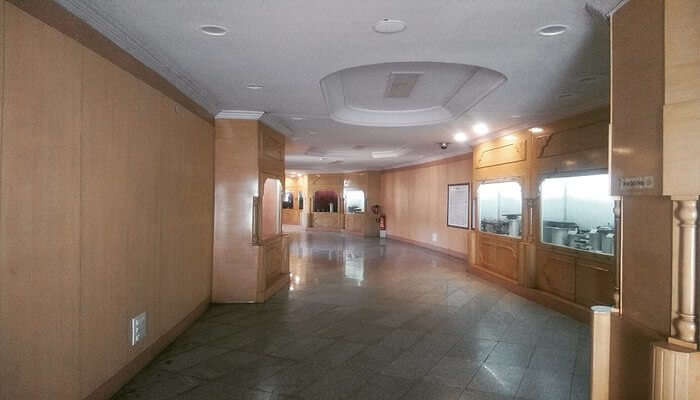 This museum is situated in the Nalgonda District of Telangana. One of the main attractions of this museum is the ancient statue of Mahavira which is 2000 years old. This museum is one of the magnificent museums which is quite ideal for historians and other scholars. This town remained the second capital of the Chalukyas dynasty in the 11th century. For more than a thousand years the memorial stones are preserved here.
The site museum remains the major attraction of this place. This museum contains the historic statues and other collectibles that are related to Hinduism and Jainism. The old artifacts from the Chalukyas dynasty are displayed here in the museum. This museum contains numerous images. This is considered as the best place for gaining insights into history. This is majorly preferred by the research scholars in the field of sculpture. They explore these dynasties for their extensive research.
Location: Near Someswara Swamy temple, Kolanupaka
Entry Fees: None
Timing: 10:30 AM to 5:00 PM (closed on Fridays and Public Holidays)
Suggested Read: 15 Offbeat Places In South India 2022 That Will Make You Go 'WOW' With Natural Beauty!
4. Heritage Museum Gun Foundry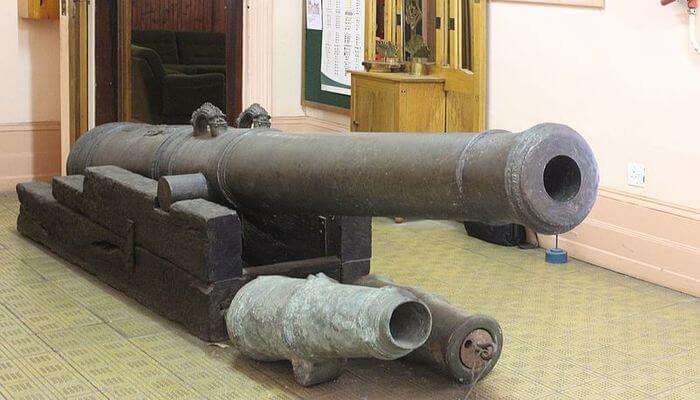 This museum displays a wide range of antiquities and art collectibles. These are reconciled from the areas of Yeleswaram and Srisailam Reservoirs of Krishna valley. This museum also contains the collectibles excavated from all over the state.
Some of the buildings are established in the year 1976. This heritage museum consists of prehistoric and other artifacts that are excavated from the different archaeological projects. This also consists of Paleolithic tools which are from the prehistoric times. The major attraction of this museum is the showcasing of burial practices about the megalithic times.
Location: Premises of the Department of Heritage Telangana, Gun Foundry, Abids, Hyderabad
Entry Fees: INR 2
Timing: 10:30 AM to 5:00 PM (closed on Fridays and Public Holidays)
Suggested Read: Mahabalipuram Temples: Visit These 10 Breathtakingly Beautiful South Indian Souls In 2022
5. Alampur Site Museum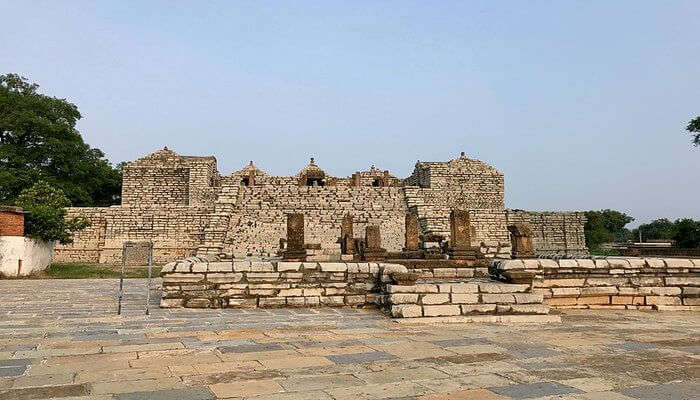 This museum was established in the year 1952. There are various sculptures present for the display, which specifically shows the numerous stone sculptures and some inscriptional slabs. The sculptures, which are here are from 6th to 16th Century AD. These belong from the historic dynasties of Kakatiyas, Chalukyas, and Vijayanagar dynasties.
This museum is popular for its vivid and different collection of sculptures were lined up in a big hall. The entrance of this museum is also sculpted with the mind-blowing artistic work. The various collections which are on display are truly beautiful and some of them are polished to preserve.
Location: Near Nava Brahma temple complex, Alampur
Entry Fee: INR 3 for Adults and INR 1 for Children
Timing: 10:30 AM to 5:00 PM (closed on Fridays and Public Holidays)
Suggested Read: 15 Places To Visit Near Madurai: The Gateway To Enjoying South India's Beauty In 2022
6. Qutb Shahi Tombs Museum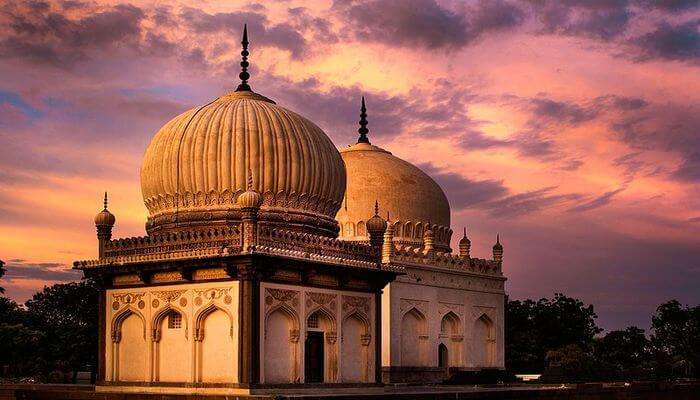 This is one of a kind museum that is truly a treat for historians. This museum is widely popular among the museum lovers due to its infrastructure. The rulers of this dynasty are great builders and lovers of learning. They constructed the different structures related to religions, arsenal, and bridges.
The architectural styles are a combination of local granite and traditional materials which makes the infrastructure quite rich in terms of artistic work. It also showcases weapons, armor and other utensils from the Qutb Shahi period. The availability of different amenities such as clean drinking water, restrooms make this museum easily accessible. In addition to that, the seating arrangements in the garden are unique.
Location: Premises of Qutb Shahi Tombs, Near Golconda Fort, Hyderabad
Entry Fee: INR 10 for adults and for INR 5 for children
Timing:9:30 AM to 6:30 PM
Suggested Read: 38 Romantic Honeymoon Places In South India For 2022 That Cast Utter Magic
7. Gandhi Centenary Museum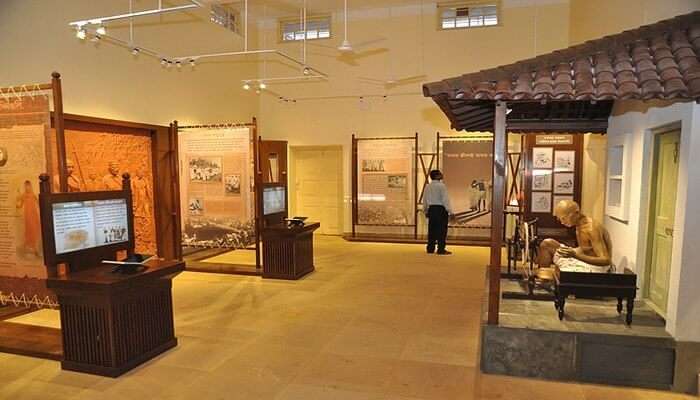 This museum is situated in the middle of Karimnagar town. It was established in the memory of 'Father of the Nation'. It is opened in the year of 1969 which was the centenary celebration of Mahatma Gandhi. It consists of stone tools, coins, terracotta figurines, arms and weapons which are excavated from Peddabankur, Dhulikatta, and Kotilingala.
The major attraction of this museum lies in the main hall of the museum. It has stone tools which are dating back to 3000 years. It also contains the fossils of ancient trees and other fauna which are found from Vemulapalli, Muknur, and Kaanapali.
Location: Near New Bus Station, Karimnagar
Entry Fee: INR 3 for adults and INR 1 for children
Timing: 10:30 AM to 5:00 PM closed on Fridays and Public Holidays
Suggested Read: 22 Best Places To Visit In South India In December 2022
8. District Museum Of Panagal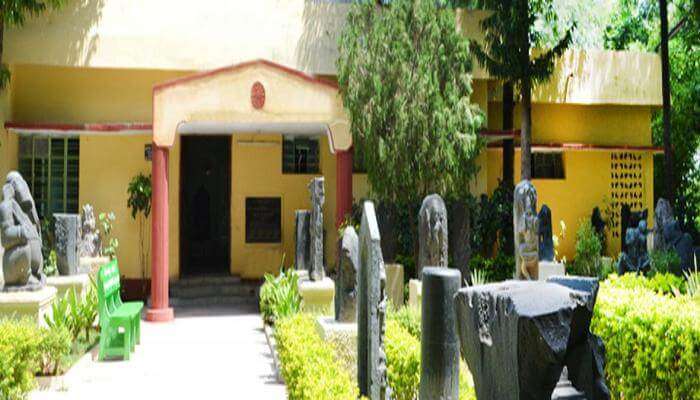 This museum carries historical significance. It is located in the Panagal village in Nalgonda district, Telangana. The major landmark for this is the historic Chaya Someswara Swamy Temple of Panagal village. The museum is managed by the state government and holds a lot of significance in the state. The collection of a statue of Hindu goddesses makes it a good place for religious insights.
It showcases numerous sculptures, coins, bronzes, beads, arms and weapons, copper plate inscriptions. This museum has various statues and sculptures of Hindu deities which are from the ikshvaku dynasty. These sculptures are well preserved and maintained. You can get mesmerized with the structures of the museum.
Location: Near Chaya Someswara Swamy Temple, Panagal
Entry Fee: INR 3 for adults and INR 1 for children
Timing: 10:30 AM to 5:00 PM closed on Fridays and Public Holidays
Suggested Read: 8 Exciting Things To Do In Calicut On Your 2022 Trip To South India
9. Multi-Purpose Cultural Complex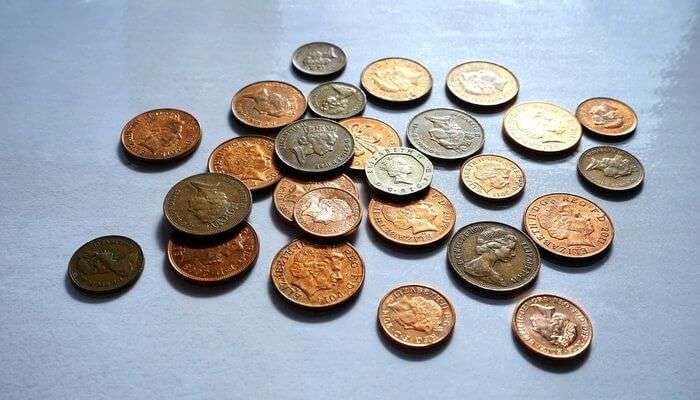 This is one of a kind museum and cultural center. It is the center of the Government of Telangana. It is developed by the state government. It hosts the rich traditions which have a set of cultural icons and other artifacts related to the Telangana cultural aspect.
There are numerous collections of Copper plates, Coins, Wooden objects, Arms and Weapons, Stone sculptures, Porcelain Ware objects, copies of Ajanta and Chughtai paintings. These are the major attraction of this museum. This museum has a different set of artifacts dating from Prehistoric, Neolithic, Megalithic periods. These artifacts are collected from the archaeological excavation from Amarabad, Yeleswaram, and Andugula.
Location: Kavuri Hills, Madhapur, Hyderabad
Entry Fee: None
Timing: 10:30 AM to 5:00 PM closed on Fridays and Public Holidays
Suggested Read: Kerala In March: 8 Places Which Are Perfect For Your Trip To South India
10. District Archaeological Museum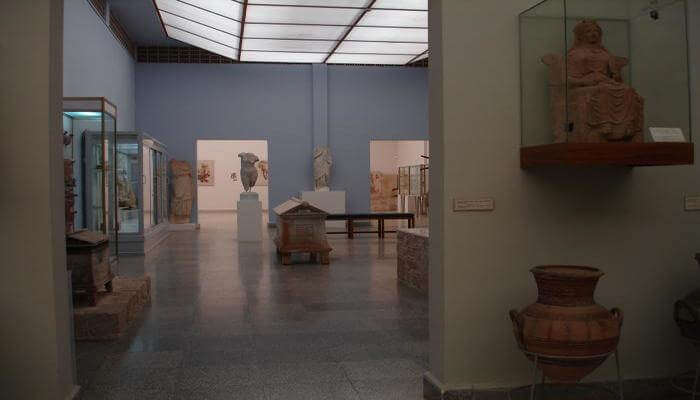 This museum is famous for the collectibles ranging from the age of Krakatoa dynasty. These collectibles are the major attraction for visitors. This museum has a vibrant set of contemporary paintings, coins, bronze artifacts. The scriptures and inscriptions from the kakatiyas dynasty are a major attraction.
This museum also holds some of the prehistoric artifacts such as leaf manuscripts, sculptures, historic arms, and weapons. In addition to these, it also contains different enamelware and chinaware. The numerous paintings, sculptures and miniature paintings are one of the major artifacts showcased here. Due to its major resourceful scriptures and books, it is quite popular among historians and research scholars. The resources are well maintained and kept in good condition.
Location: Behind Municipal Corporation Office, Warangal
Entry Fee: INR 5 for adults and free for the children upto 15 years
Timing: 10:30 AM to 5:00 PM (closed on Fridays, Sundays, and Public Holidays)
Further Read: 38 Romantic Honeymoon Places In South India For 2022 That Cast Utter Magic
The visit to these museums in Telangana can provide you with a unique experience. It enables you to gain overall knowledge about history. Dinosaurian can be a great experience for kids. Some of the museums also provide interactive learning through virtual sessions in the form of a short documentary. These well-maintained accumulation centers for information serve a lot to society. Being able to understand the importance of the past makes a person value present and plan for the future. This makes it a must to add the museums on your bucket list for your family vacation to Hyderabad!
Disclaimer: TravelTriangle claims no credit for images featured on our blog site unless otherwise noted. All visual content is copyrighted to its respectful owners. We try to link back to original sources whenever possible. If you own the rights to any of the images, and do not wish them to appear on TravelTriangle, please contact us and they will be promptly removed. We believe in providing proper attribution to the original author, artist or photographer.
Please Note: Any information published by TravelTriangle in any form of content is not intended to be a substitute for any kind of medical advice, and one must not take any action before consulting a professional medical expert of their own choice.
Frequently Asked Questions About Museums In Telangana
Which is the most preferable museum for children in Telangana?
Birla science of Hyderabad is the most preferable and ideal place for kids to gain knowledge about various interesting things. In addition to that, the dinosaur makes it perfect for kids.
Can we book tickets in advance for a museum visit in Telangana?
Most of the museum provides a ticket on arrival. But some of them are equipped with the facilities for booking tickets before the visit.
What can we expect as a whole after visiting museums in Telangana?
You can expect a fair share of knowledge about different ages by just visiting the museums. Whether it is prehistoric times or ancient history, you can grasp massive knowledge about anything.
Is there any cafeteria available in the museums of Telangana?
Yes, some of the museums are equipped with cafeteria which provides meal and refreshment
What are the transport options for reaching museums in Telangana?
You can opt for general local transport. In addition to that, you can also hire a vehicle to reach the desired museum.
Which is the most prolific museum in terms of the collection in Telangana?
The district archaeological museum is very prolific in terms of collection. It consists of different collectibles which makes it quite rich in terms of collectibles.
Is there any museum located in Telangana which provides interactive virtual knowledge sharing?
Yes, some museums consist of the planetarium and also provide scientific knowledge through virtual interaction. Birla Science Museum is among one of them.
What are the working hours of museums in Telangana?
The normal working hours for all the museums are between 10:30 am to 5 pm. Other than that there are specific days when some of them are closed.
---
Looking To Book A Holiday Package?
---
People Also Read:
Odisha museums Museums in Andaman Museums in Bhubaneswar
Comments
comments